Say 'allo' to Google's 'duo' of new messaging apps
Expectations were high at the keynote address that kicked off the Google I/O developer conference. But before you close the tab and move on to reading about a topic that actually interests you, hear me out: This year, the tech giant from Mountain View presumably had a lot of genuinely interesting products that would take us to the future.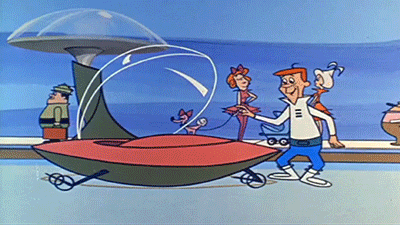 Okay, maybe not that far ahead.
But to a future where a device reminiscent of Vegeta's scouter (to be clear, we're referring to Project Aura, formerly Google Glass) is actually something people would want to wear.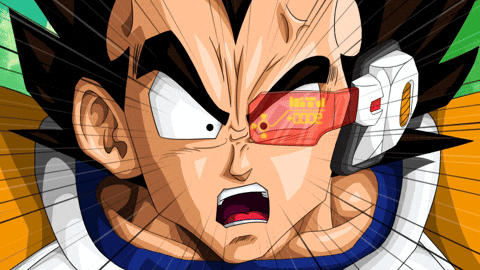 A tomorrow where smartphones are more like Lego (Project Ara) and less like single slabs of plastic or metal.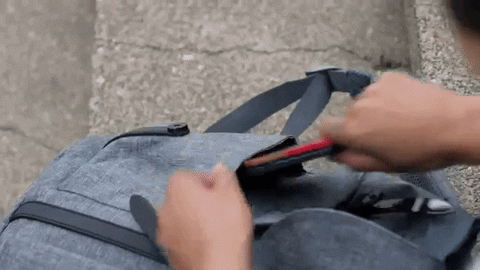 And self-driving cars are safe enough for widespread use.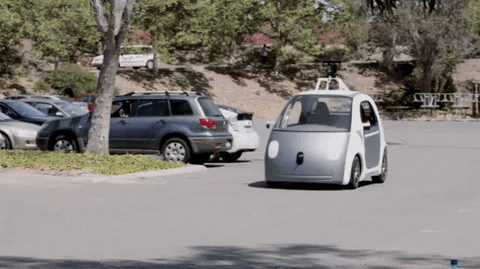 Google instead seized the limelight to introduce two new communication apps — and two more answers to the question "What comes after Hangouts and Messenger?" And Facebook's Messenger and WhatsApp. And Snapchat, Viber, Line, WeChat, Skype, BlackBerry Messenger, and, well, you get the picture.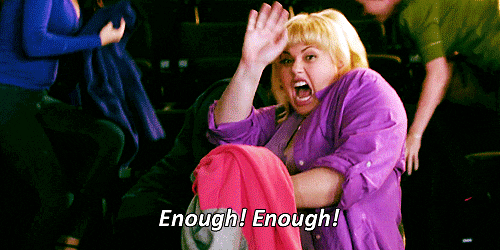 Say "allo" to Allo, Google's new messaging app.
But whereas Hangouts and Messenger don't add anything fresh to the conversation, Allo leverages on Google's AI strategy (by way of an integrated virtual assistant) to make itself heard.
It understands how we use language and can respond to messages without you typing anything, which sounds unsettling and a bit like when the IT guy gains remote access to your computer.
It's even smart enough to respond to photos. So if someone sends you a picture of, say, a bowl of pasta, you may see a suggestion like "Yummy!" or "Oh-em-gee," if you're an "Oh-em-gee" type of person. Allo also learns over time, so the suggestions should get better as you use the app.
Also part of the attraction is how it can make your conversations more expressive. You can enlarge or shrink the size of an emoji or text by dragging the Send button upward or downward, giving the effect of screaming or muttering into the digital void.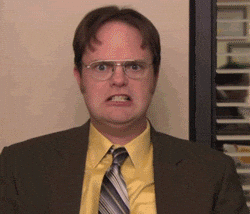 There's also Incognito Mode for sending messages that disappear into the ether, just like Snapchats, or encrypted ones that not even the big G can breach.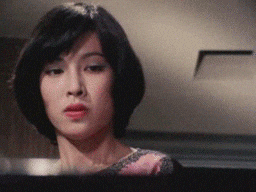 Then there's Duo, a video-calling app that's also encrypted end-to-end and performs well on slow networks.
But its billboard feature is called Knock Knock, which lets you see callers and the context in which they're calling before picking up.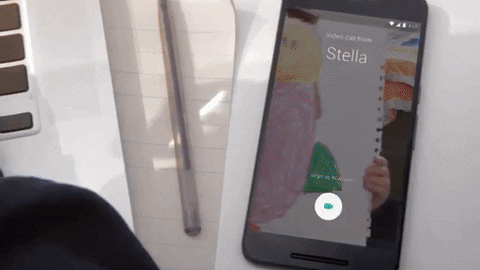 Your boss looking annoyed or stressed? Answer immediately. A college mate who's been pestering you about investing in one of his ideas? That can wait indefinitely.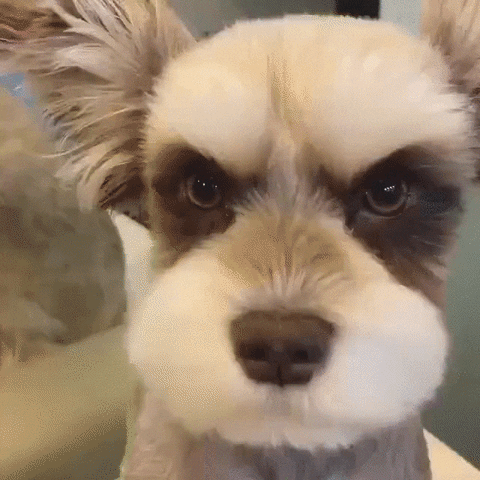 Both Allo and Duo will be available for Android and iOS "this summer." Which begs the question: Can you nudge your loved ones to use yet another messaging service?  We'll find out soon enough, won't we?
[irp posts="8314" name="5 Reasons why I love Google Home"]
5 accredited Airbnbs you can book in Boracay
Life is always better at the beach
Boracay is one of the Philippines' most beautiful islands. Every tourist dreams of seeing its majestic sunsets and enjoy its heavenly white sands.
After Boracay's rehabilitation in 2018, the Department of Tourism of the Philippines has limited the number of tourists arriving in the island, hence, every traveler must present proof of booking from an accredited accommodation.
Most Airbnbs in Boracay aren't accredited yet. Thus, we prepared a list so you don't have to. You're welcome.
Bianca's Garden Apartment
This slideshow requires JavaScript.
If you're looking for a safe haven away from the crowd, then you should stay at Bianca's Garden Apartment! Located at the quiet side of Station 3, the apartment is situated on a peaceful hilltop side of Boracay. Despite being situated at a distance from the popular tourist attractions, it's still just a few minutes away from the center.
Tropicana Ocean Villa
This slideshow requires JavaScript.
Families can enjoy this entire villa by Tropicana Oceana. It's a home perched gracefully on a slope, offering a beautiful and panoramic view. In addition, it's situated in Din-i-wid beach, ensuring a serene and relaxed atmosphere away from the typical Boracay buzz.
Apartment 3, Sheridan Villas
This slideshow requires JavaScript.
For those looking for a homey place, Apartment 3 in Sheridan Villas is the place to go. It's suitable for groups, and it's also just a few minutes away from the white beach area in Station 3. Furthermore, you can bring your friends and families to nearby restaurants and eat to your heart's content.
Bamboo Bungalows Rest House
This slideshow requires JavaScript.
Bamboo Bungalows screams tropical and nature, adorned with a little bit of sleek and contemporary. Located at Station 2, this place might be ideal for couples wanting an oasis surrounded by lush greenery, but it's also great for solo travelers seeking tranquility. Nonetheless, Bamboo Bungalows are best for those who want to take a retreat whilst still near all the adventures Boracay has to offer.
Marrakesh Resort: Ocean View with Balcony
This slideshow requires JavaScript.
Located at the picturesque Station 1, Marrakesh Resort offers a stunning view of the beach and breathtaking sunsets. It also lets you experience Morocco through its themed rooms, restaurants, and bar serving Mezze and delicious cocktails. Enjoy a romantic getaway in one of the most beautiful islands in the world.
Friends is leaving Netflix for HBO Max
This is a huge blow to Netflix
Friends is officially leaving Netflix. Earlier this year, there were rumors that Netflix will lose Friends. It was officially confirmed when WarnerMedia — who owns Friends' distribution rights — launched HBO Max as the new home for the well-loved TV series.
Along with Friends, titles such as Pretty Little Liars, Batwoman, and The Fresh Prince of Bel Air will be streamed when HBO Max launches in spring of 2020. The streaming service is positioning itself to compete with the likes of Netflix and Hulu.
The show won't depart the streaming giant until later this year so you and your friends can still binge-watch until then. On the other hand, Netflix might take a huge blow from this since Friends is one of the most watched shows, according to research by Jumpshot.
More and more companies are capitalizing on video-streaming apps and services with paid video offerings. On a larger scale, this isn't just a problem for Netflix but for the whole industry as well. Users might find it expensive to maintain multiple subscriptions and might resort to piracy instead. Sure as hell, we won't pay three different subscriptions just to watch my favorite shows.
More than 1,000 Android apps are mining your data
They can bypass your restrictions
The world knows what you did last summer. Well, more than a thousand Android apps do, to be precise. A group of researchers have recently discovered the shadier ways of the Android ecosystem. According to a short report, several Android apps can bypass certain permission restrictions imposed by the user. The discovery reemphasizes the need for a crackdown on data collection.
Of course, excessive data collection has always terrorized the digital world. Software companies continuously find ways to extract data from us. As consumers, we can only restrict app permissions to combat malicious apps. For the most part, permissions can ward away the more rudimentary data collection method. For example, a selfie app absolutely has no need for access to your messages. A simple restriction can ideally stop this.
The latest findings reveal the futility of app permissions. Using a variety of methods, apps can still collect data, bypassing the imposed restrictions. Notably, most examples use readily available data on your device outside of the restrictions. For example, a restricted app can tap into an allowed app's database to extract data. Baidu's Hong Kong Disneyland app, for one, can access other Baidu apps with the right permissions. These allowed apps can store vital data on your internal storage, waiting for other apps to extract it.
Another example sends seemingly innocuous data hiding important information. Shutterfly, a photo management app, can sneakily bypass geolocation restrictions. Normally, users can restrict the app from sending geolocation data. If restricted, Shutterfly will instead send photos to its server. The server then extracts the photo's EXIF or metadata to mine the same geolocation data it was restricted from.
These are just some examples presented by the short report. In August, the researchers will reveal more methods and examples including the full list of 1,325 apps. Additionally, Google has already promised to patch these exploits out in Android Q.