Apple's hideous $99 battery case is back
IPhones, as Apple fans — even the most zealous ones — will tell you, have the unfortunate reputation of having a short battery life. And while the new iPhone 7 should last at least an hour longer than its immediate predecessor, Apple still thinks users could use a bit of help getting through a full work day.
That help could come in the form of an external power supply or a third-party battery case, or this ugly iPhone 7 sleeve from Apple.
Yeah. The same company responsible for some of the sexiest products consumers could get their hands on made a silicone jacket that will make your phone look like it is pregnant with a baby iPhone. Or a tiny iPod.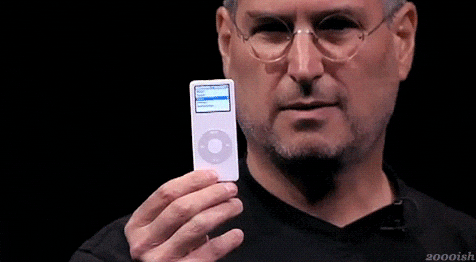 This isn't the first time it's happened. Last year, Apple debuted a similar battery case — and got panned by the media for its design. This time, though, Apple has snuck in a thicker baby, er, battery that holds 26 percent more charge (2,365mAh from 1,877mAh in last year's iPhone 6S case) and should be able to bring your dead iPhone 7 back to life with a bit of charge to spare.
Apple estimates the case and your phone can provide up to 22 hours of internet use on LTE. In other words, enough juice to satisfy even the most demanding of users.
The $99 case is already available in the Apple Store. IPhone 7 Plus owners will need to look elsewhere, though, but that's probably a good thing.
[irp posts="6712″ name="'New Mac' scented candle is as ridiculous as it sounds"]
JBL decks out new pairs of True Wireless earbuds
Meet the Tune 130NC, Tune 230NC, and Endurance RACE
JBL is expanding its collection of True Wireless earbuds. After hitting it off with the popular Tune 125 TWS and Tune 225 TWS, the company is bringing the JBL Tune 230NC, Tune 130NC, and the Endurance RACE.
The new pairs of True Wireless earbuds promise an impressive audio experience sans the steep price tag.
JBL Tune 230NC: For those who like the stem design
First on the new collection is the JBL Tune 230NC. It punches with JBL's pure bass sound, together with its 5.8mm driver delivering splendid sound apt for people who are always on the go. Impressively, it has an active noise cancellation feature.
Also, it has four microphones for crystal-clear calls enabled in the stem design following its predecessor. Moreover, it has new silicone tips for a more secure fit and better bass performance.
The Tune 230NC aims to deliver 40 hours of playtime, and a speed charge feature that enables you an hour of listening after plugging it in for only ten minutes.
JBL Tune 130NC: When you like it in the usual 'buds'
For those who prefer the in-ear 'buds', the JBL Tune 130NC provides style and substance through its design and functions. It carries JBL's signature pure bass sound of up to 40 hours of combined playtime.
To top it off, it comes with active noise cancellation so you can listen intently to your favorite tunes while on the go. It also has four microphones to ensure crystal clear communication during calls.
JBL Endurance RACE: Ready for action
Fitness freaks and adventure buffs alike might find a new companion through the JBL Endurance RACE. The latest addition to the Endurance series delivers the same durability and comfort found on the JBL Endurance RUN, SPRINT, JUMP, DIVE, and PEAK headphones.
It has an IP67 rating that enables it to come along in your toughest workouts — dust, sweat, and splashes considered. RACE offers ten hours of continuous playback, with 20 hours of backup power through its charging case.
With its Pure Bass Performance audio, athletes can revel in music that accompanies them in pushing past any obstacles. However, too much focus can be a bad thing, which is why RACE's Ambient Aware technology aids the athletes by helping them stay alert to their surroundings.
Price and availability
The JBL Tune 230NC and the JBL Tune 130NC retail for PhP 5,999 while the JBL Endurance RACE retails for PhP 4,999. The new pair of True Wireless earbuds are available at JBL's concept stores, official dealers, and online stores nationwide.
SteelSeries adds world's lightest gaming mice to Aerox series
The Aerox 5, Aerox 5 Wireless, and Aerox 9 Wireless
g
SteelSeries continues to expanded its award-winning Aerox series, adding three new ultra-lightweight gaming mice to the collection.
The new Aerox 5, Aerox 5 Wireless, and Aerox 9 Wireless mice are now available, offering gamers even better precision, speed, and comfort.
Dubbed as the world's lightest multi-genre and MMO/MOBA gaming mice, the latest peripherals come with customizable features.
These include programmable buttons for instant access to a gamer's preferred shortcuts, as well as syncing RGB lighting for a more personalized gaming experience.
Pricing, availability
The three new Aerox mice are now available at SteelSeries' official Lazada and Shopee stores, as well as Challenger, Courts, Endless passion, Tec Drome, Xtreme, and other major channels.
Refer to the table below for the prices and specs.
Model
Specs
Price

Aerox 5

66g

9 programmable buttons

TrueMove Air sensor

100 percent Virgin Grade PTFE feet

3 RGB zones with Brilliant PrismSync Lighting

Water-resistant AquaBarrier with IP54 safety rating

SG$ 149

Aerox 5 Wireless

74g

Up to 180 hours of battery life

40 hours of use on a 15-minute charge

TrueMove Air Sensor

Quantum 2.0 Wireless and Bluetooth

SG$ 229

Aerox 9 Wireless

89g

12 programmable buttons

Up to 180 hours of battery life

40 hours of use on a 15-minute charge

Quantum 2.0 Wireless and Bluetooth

Golden Micro IP54 Switches

SG$ 249
In addition, any purchase of SteelSeries entitles customers to a free one-month GeForce NOW cloud gaming subscription.
Sony WH-1000XM5 is a luxury for your ears
Improve noise cancelation and audio quality
Sony remains one of the most important players in the noise-canceling realm. While Bose is also a force in the industry, Sony is doing what it can to improve its own audio technology. Following up its impressive flagship lineup of headphones, the company has announced the WH-1000XM5, a new pair for your discerning ears.
Much like its predecessor, the WH-1000XM5 follows the same tradition of design. The sleeker evolution makes way for a softer, more comfortable fit around your skull, bolstered by synthetic leather.
Under the hood, the headphones sports an additional processor to improve noise cancelation, especially in mid to high frequency ranges. It can also adapt to various user scenarios like those who wear glasses or have long hair.
As always, Sony is also focusing on audio quality. The 30mm driver uses a light dome with carbon fiber composite material to deliver natural sound. Plus, with Sony's LDAC coding technology, users can enjoy Hi-Fi Audio. DSEE Extreme automatically upscales audio files to high quality. Finally, if your audio can support it, the headphones is compatible with 360 Reality Audio.
The WH-1000XM5 also worked on call quality with four beamforming microphones on the device and noise reduction.
Starting May 20, users can buy the WM-1000XM5 for US$ 399.99.
SEE ALSO: Sony introduces 2022 BRAVIA XR TV lineup with latest tech