Apple's hideous $99 battery case is back
IPhones, as Apple fans — even the most zealous ones — will tell you, have the unfortunate reputation of having a short battery life. And while the new iPhone 7 should last at least an hour longer than its immediate predecessor, Apple still thinks users could use a bit of help getting through a full work day.
That help could come in the form of an external power supply or a third-party battery case, or this ugly iPhone 7 sleeve from Apple.
Yeah. The same company responsible for some of the sexiest products consumers could get their hands on made a silicone jacket that will make your phone look like it is pregnant with a baby iPhone. Or a tiny iPod.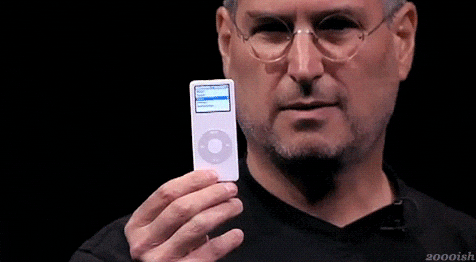 This isn't the first time it's happened. Last year, Apple debuted a similar battery case — and got panned by the media for its design. This time, though, Apple has snuck in a thicker baby, er, battery that holds 26 percent more charge (2,365mAh from 1,877mAh in last year's iPhone 6S case) and should be able to bring your dead iPhone 7 back to life with a bit of charge to spare.
iPhone 7 Smart Battery Case is 2365 mAh, up from 1877 for iPhone 6. pic.twitter.com/cQ7LMR0KDk

— Nick Guy (@thenickguy) September 14, 2016
Apple estimates the case and your phone can provide up to 22 hours of internet use on LTE. In other words, enough juice to satisfy even the most demanding of users.
The $99 case is already available in the Apple Store. IPhone 7 Plus owners will need to look elsewhere, though, but that's probably a good thing.
[irp posts="6712" name="'New Mac' scented candle is as ridiculous as it sounds"]
Rakuni leather wallet iPhone cases are accessories you never knew you needed
Stylish and functional
I finally found them: The smartphone case I've always wanted but never found. For years, I scoured store after store looking for a case that will keep cards and some cash all the while looking stylishly good. I never found one in the time I'd been using an iPhone religiously.
Now, years later and a number of Android phone reviews under my belt, I discover Rakuni leather wallet cases.
You read right: These fashionable cases double as wallets so you never have to fumble with purses or wallets again. These iPhone cases come in a number of colors and there are versions for the latest Apple devices.
The cases are stitched so you can make sure that these don't only look great, they're also pretty durable. Ready for your everyday use and with the added phone protection.
The highlight of these cases is the mini wallet at the back of each one.
In total, there are two card slots and another pocket on the outer fold to house cash, IDs, or even a metro card.
Even with the cards, the case isn't that bulky. There's a matching leather strap for each one as an added carrying bonus.
This is just a godsend for clumsy folks who keep dropping their phones!
They fit perfectly in the palm of my hands and depending on what color you pick out, you can go from fun with the pink/berry case pictured above…
Or you can opt for a more classic look with this tan number.
Or even go a little more subtle with blue accents. There are even more designs and colors to choose from! Imagine the accessory possibilities.
Until they make these for Android phones, these are cases that actually make me want to go back to my iPhone ways.
You can get them in Japan here.
Purikura challenge with the Canon Mini Photo Printer
Edit and print straight from your smartphone!
I have recently been introduced to the art of Purikura by my good friend Japanese tech journalist Ayano Tominaga. In my last trip to Japan, she led me through an arcade to a photo booth that not only took cute photos of us, it also allowed us to edit and even add cute stickers to our shots. The resulting prints are as follow:
Because I had so much fun with the edits and printouts, I decided I'd try my hand at DIY Purikura. My weapon of choice? Canon's new mini printer.
This pocket-sized printer is light and small enough to be in your purse, you know, in case you have a printing emergency or ever feel compelled to print something off your phone right then and there.
It prints on Zinc paper that goes inside the printer. Canon's printing paper also doubles as stickers which means you can stick the fun everywhere!
It works in tandem with your smartphone and the Canon Mini Print app. You can print not only photos from your camera roll, you can also get images straight from Facebook, Instagram, or Dropbox (without having to even download first).
Now on to the fun part! You can edit your photos with photo filters, funny face filters, and even add frames. There are a number of cute stickers to choose from and you can even scribble on your photo or add text.
If you want to showcase more than one photo, you can set it to collage mode where you can lay out as many as nine photos.
The app is pretty straightforward and simple to navigate. Admittedly, I took way more time working on this photo than I should have — time flies when you're having fun! 😅
Without further ado, my final product:
All that's left to do now is print the photo! Although, you can also just save your masterpiece to the camera roll if you aren't so sure you want to immortalize your artwork just yet.
Because this is a new printer (which I'm using for the first time), I was prompted to connect my phone and the device via Bluetooth. The process was seamless and it only took a few seconds.
Hit print photo and you're done!
I think I did pretty well, all things considered. Here's a quick side by side.
All in all, the Canon Mini Photo Printer proved a worthy adversary. Of course, Purikura machines are still a whole different experience but this is a very good substitute to the cute printouts if you're nowhere near Japan and are aching for these cute novelty photos.
The fun photo experience will cost you, though. The Canon Mini Photo Printer retails for PhP 9,900 in the Philippines and a pack of photo paper with 20 pieces will set you back PhP 550.
New AirPods come with wireless charging case and Hey Siri
Wireless charging case will work with your existing AirPods!
Apple is on a roll with quiet unveilings this week! A little over two years after the original AirPods launched, the second generation of Apple's wireless headphones are here.
The new AirPods are powered by the new H1 chip, developed specifically for headphones, delivers better performance efficiency, faster connect times, 50 percent more talk time, and the convenience of hands-free "Hey Siri."
They come with either a standard charging case or a new wireless charging case. Each case holds additional charges for more than 24 hours of total listening time.
The wireless charging case will work with any Qi wireless charging solution. An LED light indicator located on the front of the case shows charging status. Customers may purchase the wireless charging case separately to work with the first-generation AirPods.
The new AirPods with standard charging case will be available for SG$ 239, the AirPods with the wireless charging case go for SG$ 299, and the standalone wireless charging case retails for SG$ 119 on apple.com/sg and the Apple Store app soon, and in Apple Stores later this spring.