We're getting an OPPO Reno5 Marvel Edition
For the Marvel diehard
Marvel fanatics, assemble! OPPO has once again teamed up with Marvel for a brand new collaboration. This is the OPPO Reno5 Marvel Edition.
It's the exact same ideal midranger that is the OPPO Reno5 but this one's in 4G and is heavily Marvel branded. For specs, features, and what the phone can do, you can read this hands-on.
We're in the endgame now
The OPPO Reno5 Marvel Edition takes heavy inspiration from the Quantum Suits worn by the Avengers on the film Avengers:Endgame when they went on a "time heist" to retrieve the Infinity Stones and undo Thanos' snap.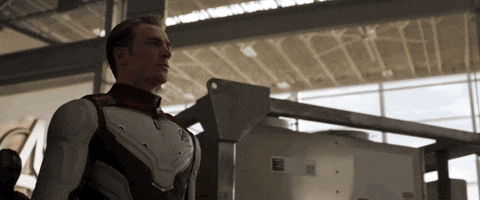 It's a combination of black, gray, silver, and red. While in the center of the phone's back casing is the "A" logo, which combines two iconic Marvel elements —  the Avengers logo and Captain America's shield. The back of the phone is designed around the letter "X", taking its inspiration from the logo of Black Widow.
The textured finish creates a unique feel to the phone reminiscent of the high-tech suits worn by The Avengers. The sides of the phone are silver with a black stripe in the middle revealed through laser-etching.
Avengers accessories
Naturally, The packaging and accessories included in the OPPO Reno5 Marvel Edition are also Avengers-themed. Everything from the earphones, SIM card extractor pin, charger, and charge cable come in graphical and color elements from Marvel's The Avengers.
There's also a protective phone case designed in the iconic Marvel style of a red background printed with theoriginal six avengers in the Marvel Cinematic Universe: Iron Man, Captain America, Thor, Hulk, Black Widow, and Hawkeye.
ColorOS 11: Avengers theme
That's not the official name but it might as well be. The homescreen of the Reno5 Marvel Edition is again reminiscent of Quantum Suits. OPPO app icons also have their own Marvel Universe coating to them.  To stay within universe, there are six different lockscreen wallpapers.
The icons of the original OPPO apps on the home screen have been replaced with those depicting various heroes or items in the Marvel Universe.
The OPPO Reno5 Marvel Edition will be available in select markets including the Philippines.
SEE ALSO: Unboxing the OPPO F11 Pro Marvel's Avengers Limited Edition
Plunge into a dark world in Resident Evil: Infinite Darkness
A thriller series based on Capcom's beloved franchise
Resident Evil proved to be one of the most popular game franchises of all time, spanning different console generations. For over 25 years, Capcom produced some of the most jaw-dropping, horrifying game releases that shake people to their core. Just last May, they released Resident Evil: Village to a fanfare of everybody simping for Lady Dimitrescu.
Apart from the games, Resident Evil also received several television and movie adaptations, bringing the same horror to the big screen. From live-action movies to animated TV series, these provide a good amount of fan service to long-time fans of the games. For 2021, Capcom has a new series that I believe fans will also appreciate upon release in RESIDENT EVIL: Infinite Darkness.
A series of unfortunate events
The world of RESIDENT EVIL: Infinite Darkness still revolves around the whole zombie encounter-theme the games follow, but on a rather global scale. In the year 2000, U.S. special forces were sent to intervene in the ongoing civil war in the region of Penamstan. However, tragedy struck when the helicopter fell from the sky, and the special forces were annihilated. At least, that's what they believe happened.
Fast forward to 2006, back in the United States, a hacking incident occurs within the White House. To avert more disaster, the government invited four agents to investigate but were met with strange circumstances. As it turns out, a horde of zombies infiltrates the building and the agents, along with the U.S. S.W.A.T. team, fight them off.
It's an anime series that tackles a ton of mystery about the events of the past, and how they catch up in present time. In essence, the agents seek to unravel what truly happened that day in 2000, and how they could avert another disaster from happening.
A familiar face returns to the scene
Remember how I mentioned that there are four agents assigned to the investigation? Well, one of them is Leon S. Kennedy, one of the main playable characters in Resident Evil 2. In this series, he looks a bit older and wears a more formal attire than a police uniform. In an interview with Director Eiichiro Hasumi, he explained to me why they picked him in the first place.
According to him, Leon's character provides a "lot of freedom to move around" in terms of the storytelling aspect. Compared to someone like Chris Redfield, for example, Leon's character doesn't necessarily tie him down to any specific roles or places in the story.
As seen in his character design, Leon looks a bit more tired — as if the youth in his aura was sucked out of him. Director Eiichiro notes that he is "in a slightly bitter position" compared to his younger self. How exactly will this version of Leon deal with the crisis of Resident Evil: Infinite Darkness? We'll find out soon enough.
Managing your expectations a bit
So, what can you expect from RESIDENT EVIL: Infinite Darkness when it comes? For starters, it's a fully animated TV series that Director Eiichiro hopes would be easily digestible for everyone. It's a series that reveals everything slowly, and eases you in on what's happening with every bit of new information.
Secondly, while I've already mentioned Leon's presence, you will also see Claire Redfield, another protagonist from Resident Evil 2. In the series, she serves as a volunteer for TerraSave based in Penamstan, and even does her own set of investigations. Where these investigations will take her, you'll have to find out on your own!
Finally, there will be zombies and zombie killing, like a lot of it. I mean, it's par for the course for the games to have zombie killing, so the anime series should include it. As for the zombies they will be killing, again, you have to watch the series to find out.
RESIDENT EVIL: Infinite Darkness will arrive on Netflix on July 8, 2021.
Smart brings 25 K-Pop acts closer to the Philippines with KCON:TACT 4U
+1 J-Pop group to complete the lineup
Some people behind the GadgetMatch team (including me) are total fans of K-Pop. With this in mind, we're here to give you the best news for any K-Pop fan out there!
Smart Communications Inc. is bringing back the most-awaited K-Event of the year. Lo and behold, the KCON:TACT 4U virtual festival that will be held from June 19 (Saturday) to June 27 (Sunday). All you have to do is to access gigafest.smart every 8PM (Philippine time) to access the online concert. For the best streaming experience, just register to Double GIGA Video on the GigaLife App.
There aren't just one, two, not even just ten K-Pop acts. There are a total of 25 K-Pop acts ranging from female and male groups, plus one J-Pop boy group to make it a whole lot fun, sizzling, and entertaining. Here are all the acts you should watch out! (in no particular order).
Female Groups
LOONA
LOONA is gearing up for their latest comeback with the album '[&]'. Orbits shouldn't feel too excited about "Paint The Town" as the song wouldn't be released within the whole duration of the virtual festival. Instead, expect them to perform their latest hits '"Why Not" and '"Star" (or "Voice", its Korean track counterpart).
fromis_9
You'll go head over heels with fromis_9's visuals and vocals — especially with their latest summer bop "WE GO". This is one of (if not) the best 2021 summer releases out there.
OH MY GIRL
Another summer hit pop track in the list is OH MY GIRL's "Dun Dun Dance" that will surely make you dance all day and all night long with its catchy tune and soothing vocals of each member.
EVERGLOW
EVERGLOW is also one of the latest girl groups to release a fresh new track last month. While it's not as refreshing as other tracks, "FIRST" will totally make your heads and ears flip because of how powerful it is.
ITZY
Speaking of powerful, ITZY's "M.A.F.I.A. In the morning" is one of the most streamed K-Pop tracks around. With thousands of MIDZYs in the Philippines, expect them to populate the viewer count once the virtual festival starts.
Weeekly
Weeekly is currently one of the most popular new generation of female idols. With the ever increasing attention among the girls and their 2021 hit track "After School" plus the release of their latest collaborative track "7 Days Tension", these cute yet refreshing bops would definitely make a lot of fans sing along and giggle with their cuteness!
Weki Meki
Weki Meki is one of the most underrated girl groups out there that you should definitely check out. "COOL" may not be their latest track this 2021 but it's totally catchy alongside their other releases such as "OOPSY" and "DAZZLE DAZZLE".
Male Groups
SEVENTEEN
Just like LOONA, SEVENTEEN is one among the K-Pop acts in the lineup that's also gearing up for their comeback. While "Ready To Love" isn't confirmed to be in the performance list, "HOME;RUN" should definitely be performed by these 13 amazing boys.
Stray Kids (SKZ)
Stray Kids (also known as "SKZ") are TWICE and ITZY's brothers! Not to confuse you with the K-Drama, but they recently won the survival show Kingdom.  Expect them to perform hit tracks such as "Back Door" and more.
THE BOYZ (TBZ)
Another group in the list that participated in the survival show Kingdom was THE BOYZ (or TBZ). Recently, their song "The Stealer" is gaining rounds online — and that song should definitely be performed in this virtual festival.
SF9
Dubbed as FNC Entertainment's "First Boy Dance Group", SF9 will surely make a lot of FANTASYs swoon. Even non-fans would surely drool over them.
iKON
After so many years of dispute between Mnet and YG Entertainment, iKON is ready to amaze iKONICs with their amazing performances. They're also one among the competitors in Kingdom. And yes, they're BLACKPINK's older brother group — and Lisa performed with them during their "Classy Savage" sing and dance craze. "Love Scenario" in 2021, anyone?
BTOB
Another Kingdom competitor is none other than BTOB. Known for their angelic voices, they surely threw a punch in the survival show — even if they're the oldest competing group out of the bunch. After years of hiatus, they're finally back on track. Coincidence or not, they're sub-unit BTOB 4U will make your eyes bawl with "Show Your Love".
PENTAGON
BTOB's younger group, PENTAGON is also set to perform in this year's KCON:TACT. Other than their latest track "DO or NOT", they're also popular for their hit song "Shine".
CNBLUE
If you're one among the veteran K-Pop fans like I am, you'd know that CNBLUE is one among the classic boy bands out there. Known for their great vocals and musical instrument skills, you'd be delighted to see them again after years of hiatus. Who knows, they might perform their classic hits this 2021?
HIGHLIGHT
Other than CNBLUE, HIGHLIGHT is also one of the classic K-Pop groups in this list. TL:DR, they originally came from Cube Entertainment (yes, the sole agency of BTOB and PENTAGON) under the name BEAST. If it rings any bell, they're that boy group who made a lot of fans cheer and roar for years. Their latest track surely proves it's "Not The End" of their journey together.
ASTRO
From the same company as Weki Meki and other prominent actors in South Korea, ASTRO surely knows how to act hot and cool while singing and dancing in their latest track "One". And for all Cha Eunwoo supremacists out there, you should know by now that he belongs to this group.
ONEUS
If you weren't aware, this group comes from the same label as MAMAMOO and their latest group PURPLE KISS. While both weren't included in this year's KCON:TACT lineup, ONEUS will make viewers dance such to a groovy and psychedelic track.
ONF
ONF (pronounced as On and Off) is OH MY GIRL's younger brother group! Not sure if "Dun Dun Dance" and "Ugly Dance" were both coincidental with their "dance" naming scheme, but this crazy awesome Cyberpunk-ish concept has continued from their last release "Beautiful Beautiful".
Golden Child
Home of INFINITE, Lovelyz, ROCKET PUNCH, and DRIPPIN, Golden Child is one of the underrated groups that need to be recognized for their talent. While completely going with their concept, they still try other concepts that surely suit their group image — and "Breathe" is one of those tracks that deserve more recognition.
A.C.E
This 4-year-old group is also set to step their foot on KCON:TACT 4U. Among other acts in the list, A.C.E is also preparing for their upcoming comeback with the title track "Higher". But don't expect too much and just enjoy their latest released track, "Down" for now.
P1Harmony
The third group from FNC Entertainment in this list alongside CNBLUE and SF9 is none other than P1Harmony. Their ultra-catchy hip-popping track "Scared" makes them look and sound distinct from their brother groups.
VERIVERY
"Get Away" is just three months old, but Filipino VERRERs would actually want to hear this charismatic and sexy track live — even if it means of just watching it virtually this pandemic.
TO1
'TO1' was rebranded from 'TOO' and their latest comeback song surely proves how powerful they are as a group. TL:DR, they were also formed in a survival show called 'To Be World Klass".
BONUS: GHOST9
A group composed of popular members from the survival shows "MIXNINE" and "PRODUCE X 101", GHOST9's set to have a "cinematic live" segment instead of a live performance during this year's festival. It might be their latest track "Up All Night" that will surely make you up all night.
Soloist
Ha Sung Woon
Haneuls would definitely stay online to watch Ha Sungwoon's latest track 'Sneakers' especially with its refreshing summer song. If you're still unaware, he's one of the original members of WANNA ONE, a project group formed from the PRODUCE survival show series.
The only J-Pop act in the roster
JO1
They're the only J-Pop act in the lineup. Also, they're the only active group from the PRODUCE series franchise.
Not to be confused with the group 'TO1', JO1 hopes to be one of the most sought after J-Pop acts with amazing vocals and visuals on the line. Watching and listening to "Born To Be Wild" further proves that.
Here's the full schedule lineup if you want to catch your faves!
Rocksmith+: Learn how to play guitar easily
With a massive song library, progress checks, and real-time feedback
I have an acoustic guitar at home, yet I've never really taken the time to learn it. In my younger years, I watched YouTube videos and still couldn't place my fingers properly to strum a chord. Now, I'm pretty sure a lot of other people feel the same way, and you're looking for easier ways to learn. Fear not, Ubisoft is here with its new music-learning service, Rocksmith+.
Announced during the company's E3 2021 presentation, Rocksmith+ takes its roots from the 2011 music video game, Rocksmith. Essentially, this subscription service allows you to learn and play chord charts and arrangements of a wide variety of songs. Unlike the 2011 video game, Rocksmith+ has a music library that isn't limited to just rock music.
Another great feature this service will bring is real-time feedback and progress tracking, especially for beginners. If you download the service's companion mobile app, it will pick up any guitar you're playing on through your phone's microphone. This way, Rocksmith+ will keep track of the chords you know and even show you where to place your fingers for other chords.
Rocksmith+ will be available through Ubisoft Connect for the PC, Android, and iOS, and you can sign up for a closed PC beta starting today until July 22. It will also be available for both the current and next-gen consoles.