Spider-Man could be out of the MCU, #SaveSpiderMan trends
Fans are blaming Sony
Spider-Man's future in the Marvel Cinematic Universe (MCU) is looking bleak.
A report by Deadline says that Sony and Marvel failed to come to terms on a deal. Marvel reportedly offered an even 50/50 split on co-financing future films involving the wall-crawler. The deal could extend to the larger Spider-Man universe that Sony also intended on building and that, perhaps, was when the company started to become protective.
The report says Sony just "did not want to share its largest franchise." For its part, Sony has rebounded nicely from the mess that was the two Amazing Spider-Man movies. In 2018 they released the Marvel's Spider-Man PS4 game as well as the animated flick Spider-Man: Into the Spider-Verse. Both were massive hits critically and commercially.
It's a puzzling move on Sony's part considering how much life the MCU has breathe into the character. Tom Holland, the actor who plays Spider-Man in the MCU is still under contract to do two more films. Director of Spider-Man: Far From Home Jon Watts, likewise, is still under contract but if this stalemate between Sony and Marvel persists, we might be looking at a vastly different live-action Spidey.
If you've seen the latest Spidey film, you also know that it ended on a massive cliffhanger so this new turn of events is major bummer for fans.
#SaveSpiderMan trends on Twitter
Following the news, fans of Spidey in the MCU couldn't help but voice out their disappointment and displeasure with Sony. #SaveSpiderMan quickly trended on Twitter with fans pointing out how Sony is ruining the character.
WE LOST HIM MARVEL 😢#SpiderMan #SaveSpiderMan pic.twitter.com/nYkeb5tDVI

— Kimbula Banis (@PO5IT1VE) August 20, 2019
The entire Internet's reaction to Sony pulling Spider-Man from the MCU

(i spent too much time on this for you not to retweet) pic.twitter.com/rHLQ8SXRwr

— paul orgies (@PaulOrgies) August 21, 2019
TOM HOLLAND DESERVES BETTER

SAVE SPIDEY pic.twitter.com/0cqc2bhXoO

— SAVE SPIDEY (@KarolxSpidey) August 20, 2019
#SaveSpiderman or else Stan Lee is gonna whoop your ass Sony pic.twitter.com/qAQzWyzm6T

— Ali (@captmarvel_af) August 20, 2019
C'mon Disney do your thing! Buy Sony and #SaveSpiderMan pic.twitter.com/ApDGKbAMxI

— Omar Tafur (@omar75tafur) August 20, 2019
Clearly, Spidey fans aren't pleased. Here's to hoping Sony will listen to this outcry because right now, this is literally everyone…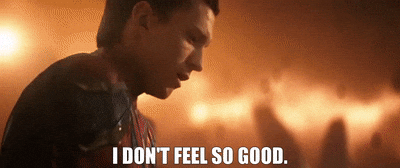 Attack on Titan publisher is getting its own manga app
Getting into manga is both tough and accessible for a casual reader. While the popularity of the medium allows titles to promulgate so easily online, readers sometimes have to rely on fan translations and bootleg copies. Kodansha, one of the biggest names in the manga scene, is creating a platform to release official English-translated titles in the United States called K Manga.
In the manga scene, Kodansha is one of the most recognizable publishers, creating modern classics like Attack on Titan and Ghost in the Shell. Naturally, the publisher has a lot of history to bank on.
Starting May, Kodansha will release K Manga, an app which will offer access to both classic and newly released titles. On launch, the service will have around 400 titles available for users. These will include Attack on Titan, Fairy Tail, Blue Lock, and Tokyo Revengers. It will also release new chapters, officially translated in English, first before any other platform.
Right now, the company has not announced how the app will price its library. The announcement mentioned that it will offer select chapters for free, opening the possibility for a paid way to access more chapters.
K Manga will launch on May 10 in the United States.
SEE ALSO: New anime channel Bento launched in the Philippines
There's an Apple Music Classical app
Yes, it's standalone
Are Beethoven, Chopin, and Bach totally your jam? Apple has something special made just for you. The company has just launched the Apple Music Classical app. As the name suggests, it's a standalone app filled with nothing but classical music.
The world's largest classical music catalogue is at your fingertips. With fully optimized search, looking up music to elevate your soul is quick and easy. The music is available in the highest audio quality available with some also available in the immersive spatial audio.
Subscribers will also find plenty of curated playlists, exclusive albums, composer biographies, deep-dive guides for many key works, intuitive browsing features and much more.
Availability
Apple Music Classical will launch later in March. Apple Music subscribers will be able to download and enjoy the Apple Music Classical app as part of their existing subscription at no additional cost.
What you're getting:
The world's largest classical music catalogue with over 5 million tracks and works from new releases to celebrated masterpieces.
Thousands of exclusive albums.
The ability to search by composer, work, conductor, or even catalogue number, and find specific recordings instantly.
The highest audio quality (up to 192 kHz/24 bit Hi-Res Lossless) with thousands of recordings in immersive spatial audio.
Complete and accurate metadata to make sure you know exactly what work and which artist is playing.
Thousands of editorial notes including composer biographies, descriptions of key works, and more.
GadgetSnaps: ITZY, ENHYPEN, SKZ with the Mate 50 Pro
Relive K-Pop concerts with such a powerful camera system
A lot has happened in 2022 — at least from my perspective as a fan of both tech and K-Pop.
2022 was a crucial moment in K-Pop. Not only did we see some of the best group debut lineups, songs, choreographies, collaborations, and performances, the K-Pop industry itself has toned-down their COVID-19 restrictions and limitations between idols and fans. As borders slowly opened, live events, international fanmeets, region-specific concerts and world tours have also started.
Now this feels like there's a subtle connection between 2022 Huawei and 2022 K-Pop — they both came back stronger than ever. Idk about you, but the resurrection of the Huawei Mate 50 Pro shocked me upon knowing it was already "dead". To my surprise, they came back on track with another flagship in town.
But you know what's more shocking? The Mate 50 Pro offers an excellent set of cameras — a 1x lens with an Ultra-Aperture system, an even wider Ultra-Wide camera, and lastly, a 64MP periscope telephoto lens that every concert-goer would love to have.
Not only does it focus optically as far as 3.5x, it can also capture clearer shots way further 10x through Huawei's smart AI algorithm. Now, these lenses will give any K-Pop fan the utmost flexibility in capturing concert moments with their beloved group(s) alongside their ultimate bias(es).
Okay, enough of the nerdy talk. This 2023, I'll bombard you with plenty of ITZY, ENHYPEN, and Stray Kids photos — shot on the Huawei Mate 50 Pro.
Disclaimer: Photos were resized for faster loading and preview. Watermarks were also applied to avoid unjust ownership claims.
ITZY (있지) – 'CHECKMATE'
ITZY started the year for Filo MIDZYs with a bang! Comprised of Yeji, Lia, Ryujin, Chaeryeong, and Yuna, JYP Entertainment's second currently active girl group alongside their 선배 (sunbae) / senior labelmate TWICE + 후배 (hoobae) / juniors NMIXX has finally reached the shores of Manila.
They held a 2-day concert inside the SM Mall of Asia (MoA) Arena last January 14-15, 2023. To make it more special, the first leg of the tour started here.
Just for context, here's how the Mate 50 Pro captured the stage from the General Admission (GA) section of the arena.
It's show time! Finally time to use the periscope zoom lens.
For some intro, here are some solo performances starting with Ryujin…
followed by Yuna, Lia, Yeji…
…and lastly, Chaeryeong.
Now onto the best part: ITZY as a group in one frame!
⚠️ Spoiler alert: there will be A LOT ⚠️
Finally! A closer and clearer view (at least in Mate 50 Pro's eyes)
Just creating a separate section to my all-time fave ITZY track ✨ WANNABE✨
It won't be a complete ITZY experience without seeing one of the best debut songs 🤩 DALLA DALLA 🤩
👑 Just QUEEN tingz with their legendary crown poses 👑
Ending this section with the very heartfelt encore stage for the crown girls 😭
Stray Kids (스트레이키즈) – 'Stay With Bench' Fanmeet
Stray Kids (shortened as SKZ) is also under JYP Entertainment. They are the juniors of TWICE and seniors to ITZY and NMIXX.
They are an 8-member boy group starting with Bang Chan, followed by Lee Know, Changbin, Hyunjin, Han, Felix, Seungmin, and lastly, I.N as the 막내 (maknae) / youngest member.
And as we're talking, here's I.N in his natural, goofy state.
Had to compile in a .GIF (jeef, not geef nor G-I-F) format because he looked like he enjoyed the banging-loud guessing game A LOT
I never had any control over what my friend wanted to capture so don't blame me if your faves aren't here (I am a Seungmin stan and he's also not here) but hey, here's Felix with a li'l bit of Han and Hyunjin.
Saving the best for last: my friend's not-so-obvious obsession with Lee Know
These direct eye contacts are already killing me. How much more if you stan him hard?
~ I hope you reached this part and survived ~
ENHYPEN (엔하이픈) – 'MANIFESTO'
Also known as "ENHA", the group is composed of Heeseung, Jay, Jake, Sunghoon, Sunoo, Jungwon, and Niki.
Having massive popularity in the Philippines, the 7-member boy group under HYBE and BELIFT LABEL performed for three days straight in Manila.
It was also held inside SM MoA Arena but with a massive difference from ITZY's views earlier.
Here's the Lower Box section PoV…
and a VIP perspective closer to the stage.
Admittedly, even if I know all of them (and my current biases are Jungwon and Jay), I am not a full-on ENGENE, more like just a Polaroid Love and FEVER enjoyer 🤧.
I apologize if I don't have anything to say other than appreciating these beautiful photos…
alongside these beautiful boys…
with beautiful side profiles and pointed AF noses.
This further makes me realize that life is, indeed, ~ u n f a i r ~
Reliving the experience
I never went to any concerts posted here but it felt like I was there because of how clear these photos are. What more if you're like my friend who attended all of these but still has a severe sepanx (separation anxiety) with her long list of biases?
Thankfully, Huawei has revolutionized their current camera system with the Mate 50 Pro. You get the flexibility of not just one or two lenses, but three lenses all at once.
Tap the UWA mode so you can capture the whole vibe of the concert. Switch to 1x to focus on the lightstick and banner while the singing crowd is in utmost blur. Finally, zoom in further 3.5x until it reaches your eyes' (and heart's) content just to see your bias/es as close as possible. Bonus would be its ultra-wide angle front-facing camera for those memorable concert selfies.
And not only because it has the best hardware, its XMAGE imaging made these concert moments feel closer to the eyes and heart.
SEE ALSO: HONOR Magic4 Pro: My Best Concert Companion
---
Very special thanks to my friend Dyan Carelle for reliving these K-Pop concert experiences with us through the eyes of the Huawei Mate 50 Pro