Spider-Man could be out of the MCU, #SaveSpiderMan trends
Fans are blaming Sony
Spider-Man's future in the Marvel Cinematic Universe (MCU) is looking bleak.
A report by Deadline says that Sony and Marvel failed to come to terms on a deal. Marvel reportedly offered an even 50/50 split on co-financing future films involving the wall-crawler. The deal could extend to the larger Spider-Man universe that Sony also intended on building and that, perhaps, was when the company started to become protective.
The report says Sony just "did not want to share its largest franchise." For its part, Sony has rebounded nicely from the mess that was the two Amazing Spider-Man movies. In 2018 they released the Marvel's Spider-Man PS4 game as well as the animated flick Spider-Man: Into the Spider-Verse. Both were massive hits critically and commercially.
It's a puzzling move on Sony's part considering how much life the MCU has breathe into the character. Tom Holland, the actor who plays Spider-Man in the MCU is still under contract to do two more films. Director of Spider-Man: Far From Home Jon Watts, likewise, is still under contract but if this stalemate between Sony and Marvel persists, we might be looking at a vastly different live-action Spidey.
If you've seen the latest Spidey film, you also know that it ended on a massive cliffhanger so this new turn of events is major bummer for fans.
#SaveSpiderMan trends on Twitter
Following the news, fans of Spidey in the MCU couldn't help but voice out their disappointment and displeasure with Sony. #SaveSpiderMan quickly trended on Twitter with fans pointing out how Sony is ruining the character.
WE LOST HIM MARVEL 😢#SpiderMan #SaveSpiderMan pic.twitter.com/nYkeb5tDVI

— Kimbula Banis (@PO5IT1VE) August 20, 2019
The entire Internet's reaction to Sony pulling Spider-Man from the MCU

(i spent too much time on this for you not to retweet) pic.twitter.com/rHLQ8SXRwr

— paul orgies (@PaulOrgies) August 21, 2019
TOM HOLLAND DESERVES BETTER

SAVE SPIDEY pic.twitter.com/0cqc2bhXoO

— SAVE SPIDEY (@KarolxSpidey) August 20, 2019
#SaveSpiderman or else Stan Lee is gonna whoop your ass Sony pic.twitter.com/qAQzWyzm6T

— Ali (@captmarvel_af) August 20, 2019
C'mon Disney do your thing! Buy Sony and #SaveSpiderMan pic.twitter.com/ApDGKbAMxI

— Omar Tafur (@omar75tafur) August 20, 2019
Clearly, Spidey fans aren't pleased. Here's to hoping Sony will listen to this outcry because right now, this is literally everyone…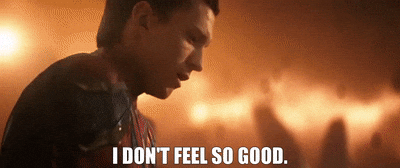 TCL unveils premium-looking entertainment solutions
Beautiful headphones and a soundbar!
TCL just launched a set of entertainment solutions at IFA 2019. The brand unveiled a premium soundbar, along with new, wireless headphones.
Odd-looking yet beautiful soundbar
TCL put the spotlight on their Ray Danz soundbar. Featuring a front-firing and sideways-firing speaker drivers, the soundbar bend the sound in a particular angle to create a natural and wider resonance, and a crystal clear dialogue.
Thanks to Dolby Atmos, it creates a 360-degree surround sound without the need for extra upward-firing drivers. If you want a ground-shaking bass, connect the subwoofer to the soundbar wirelessly for an immersive experience.
New, vibrant headphones
Growing the brand's headphone lineup, TCL introduces the SOCL500TWS. Available in four unique colorways — Blue Ocean, Sunset Violet, Sunrise Orange, and Phantom Black — this wireless headphone lets you enjoy music in style. It reproduces powerful audio, thanks to its 5.8mm speaker drivers. Moreover, TCL changes its wireless headphones' design to fit ears naturally and perfectly.
Furthermore, the headphone can handle up to six hours of continuous playback. If you're concerned with the charging case, TCL believes it carries enough power that lasts for at least 19 hours. In addition, it has a clever antenna design that lets you stay connected on your Bluetooth, even in crowded areas. Finally, the SOCL500TWS is splash-proof and IPX4 rated, so you can enjoy the headphones under light showers.
For sporty people, TCL offers the ACTV500TWS to complement your active lifestyle. It features a textured surface, providing extra grip. Designed for sports use, it comes in an IPX7 rating for water and sweat resistance. Same as the SOCL500TWS, the headphone can handle continuous playback for at least six hours, and can extend up to 33 hours, thanks to its charging case. The case itself supports wireless charging, too, and can be attached anywhere with its metal karabiner. It's available in two color options: Copper Dust and Copper Ash.
Rise of noise-canceling headphones
Another headphone in TCL's lineup is MTRO200NC, a noise-canceling headphone that packs with powerful bass. It features a set of 32mm speaker drivers, delivering accurate mids and crystal clear highs.
Design-wise, it has soft, breathable ear cushions to provide comfort when listening for a long time. But what you'll love about this headphone is convenience. It has a flat-folding design, excellent battery life up to 20 hours, and fast-charging support.
Top-of-the-line headphones under the ELIT line joined TCL's new lineup, too. Introducing ELIT200NC and ELIT400NC, both headphones feature active noise-canceling technology, exceptional audio, upscale design and build, as well as comfort, portability, long battery life, and fast charging.
For active, energetic individuals, the ELIT200NC is the perfect fit, featuring a flexible neckband design and stunning, lifelike sound. Casual users may enjoy the over-the-ear ELIT400NC headphones built with a lightweight, foldable frame.
Pricing and Availability
The Ray Danz soundbar will cost 399 EUR (US$ 440), while the SOCL500TWS and ACTV500TWS will cost 80 EUR (US$ 88) and 100 EUR (US$ 110) respectively. For the noise-canceling headphones, the MTRO200NC is priced at 70 EUR (US$ 77), and the ELIT200NC costs 80 EUR (US$ 88), while the ELIT400NC is a bit more expensive, starting at 130 EUR (US$ 143). TCL's entertainment solutions will be first available in Europe starting Q4 2019.
YouTube deletes Pornhub's campaign video
Because of nudity policy
Pornhub's latest initiative to help fight ocean pollution wasn't taken well by YouTube, deleting the "Dirtiest Porn Ever" campaign trailer. The entertainment giant claims Pornhub's video violated their nudity policy, although the porn website believes there was none at all.
@TeamYouTube Really? This violates your nudity policy when there is none at all? We are trying to save our oceans. Please undelete https://t.co/f6bMabojej

— Pornhub ARIA (@Pornhub) August 31, 2019
People supporting Pornhub's campaign are quick to respond to the issue.
That video contains less nudity than a Nicki Minaj music video 🤷🏻‍♀️😂

— Skalpelldiva💁🏻‍♀️🔪 (@sweetcarolin_22) August 31, 2019
youtube has tons of actual nudity on their site but they only attack big channels for some reasonhttps://t.co/WeI83905s6

— alpuca (@alpucaca) August 31, 2019
youtube is just jealous you're doing more than them

— 𝖘𝖆𝖙𝖚𝖗𝖓'𝖘 𝖇𝖆𝖊 🌸 (@saturns_bae) August 31, 2019
That's funny, a simple search will reveal ACTUAL porn on YouTube, a search they could just as easily do themselves. They won't clean up that crap, but will go after a company trying to do something good for the planet.

— Robert (@red_racer110) August 31, 2019
It's always been true that some content borders between softcore porn and actual nudity. For some reason, it can go past YouTube, remaining in the platform for years without being flagged for any violation of its Terms of Service. Here are some examples:
YouTube hasn't given an official statement regarding their action against Pornhub's video. Nonetheless, people can still support Pornhub's campaign against ocean pollution by visiting their landing page.
SEE ALSO: Pornhub's "Dirtiest Porn Ever" campaign tackles ocean pollution
7 songs from The Bold Type to inspire you to be bolder and braver
Get that confidence boost!
After watching Freeform's The Bold Type, everything that I've been doing recently is a gamble when it comes to work, love, and life. As a young millennial, I was able to relate to the TV series' three millennial women who are on their quest to discover who they are and what they want. Young millennials usually have trouble navigating their lives, identity, relationships, and career, and more importantly, speaking up for what they deserve.
While it's easier to voice our opinions through the internet, we still find it difficult to be bolder and braver in real life. The Bold Type is the perfect millennial TV show that reflects the pressing social and cultural issues we face now. On top of that, it inspires and empowers you with its powerful moments and confidence-boosting anthems.
If you want to feel a surge of confidence in your body, here are songs from the TV show to listen to that will surely pump you up. I'm also giving a tip on when you should listen to which song and make it your soundtrack, especially when the world feels like your runway. Time to show 'em who's the boss!
'Black Car' by Leon Else
Burn baby, burn baby
Can't you feel my heartbeat?
Featured during the entrance of Jacqueline Carlyle, Scarlet magazine's editor-in-chief, 'Black Car' by Leon Else gives you a blood-pumping beat that makes you hold your head high as you walk on the bullpen. Listen to this when you're about to enter a room full of wolves aka during a meeting.
'Phoenix' by Olivia Holt
You got the heart of a phoenix
So let them see you rise, hey-ey-ey, hey-ey-ey
Played as an accompaniment when Scarlet writer Jane Sloan overcame her fears on being vulnerable in publishing her article, this song is worth listening to when you have a proud moment in your life and/or career. It gives you the feeling of being reborn with a renewed sense of strength and confidence. Time to feel good and lift your spirits to the highest level!
'She sets the city on fire' by Gavin DeGraw
I'm going up, I couldn't get much higher
She sets, she sets the city on fire
Setting the scene for Scarlet magazine's 60th-anniversary party, 'She sets the city on fire' gives a cheerful vibe when celebrating an achievement. The song feels like a man's admiration of a woman's strength and capacity to lead and be victorious on her own.
'Someone to you' by BANNERS
And if you feel like night is falling
I wanna be the one you're calling
'Cause I believe that you could lead the way
This emotionally charged song played when Sutton Brady fights to get her dream job in the fashion department. 'Someone to you' is the perfect anthem to play on repeat when you're prepping for a job interview, fighting for your dream job, asking for the salary you deserve, or just negotiating your worth.
'Scars to your beautiful' by Alessia Cara
You should know you're beautiful just the way you are
And you don't have to change a thing, the world could change its heart
No scars to your beautiful, we're stars and we're beautiful
When Scarlet magazine's social media director Kat Edison embraced her sexuality and confessed her feelings to Muslim photographer Adena El-Amin, the two kissed beautifully with 'Scars to your beautiful.' The song felt like an anthem to the different kinds of beauty and loving someone regardless of who they are. Whenever you feel like confessing to someone, don't forget to listen to this song and carry its message and sweep your prospect off of his/her feet.
'Quiet' by MILCK
I can't keep quiet
For anyone
Anymore
On the last episode of The Bold Type's season 1, a stripped version of MILCK's 'Quiet' played when Jacqueline Carlyle stepped up and revealed how she's a sexual assault survivor. It's a shocking yet powerful scene to see a woman in power being vulnerable, ready to speak up and stand up for people who are suffering like her. As a survivor of sexual assault, too, this song is extremely empowering and moving since it pushes me to talk about my trauma in hopes of making people feel they're not alone in their struggles. Listen to this song when you're ready to share your pain to the world.
'Living out loud' by Brooke Candy ft. Sia
Just thinking out loud
Screaming so loud
Foolish and proud
Living out loud
When you feel like the only way is to go up or move forward, this song will be the perfect soundtrack to accompany you. 'Living out loud' played when The Bold Type's main characters decide to go after what they want in life: Kat Edison realizing there's more to life than social media and heads out to travel, Sutton Brady enjoys her dream job and takes another chance at love, and Jane Sloan leaving her comfort zone to pursue something that will make her grow. Listen to this song when you want to make the most out of every moment in life.
Catch up with The Bold Type
If you enjoyed the empowering moments and anthems played, give Freeform's The Bold Type a chance by binge-watching it on Freeform app or Hulu. If you love their playlist, stream the songs and maybe give them a follow on Spotify!