Fans and musicians rally behind Taylor Swift on her feud against Scooter Braun
Are you on Team Swift or Team Braun?
Following Taylor Swift's reconciliation with Katy Perry, the 29-year old musician is all over our news feed once again. On June 30th, Swift expressed on a Tumblr post her disappointment after her former record label was acquired by Scooter Braun.
In addition, Swift stated how she felt betrayed by Big Machine Label Group's founder Scott Borchetta when he sold the company to Braun. The country-pop singer believes the move was orchestrated and never in her wildest dreams (pun not intended) did she imagine that her years of work will be owned by a guy who allegedly bullied her in the past.
Swift claimed she wasn't given notice about the acquisition and partnership between Borchetta and Braun. Swift tried to re-negotiate in order to get her old master recordings back, but Borchetta offered the artist a deal to sign with the record label one more time. If Swift signs, she'll get her masters every time she releases a new album. However, Swift wanted to break away from the company.
People support Swift through #WeStandWithTaylor
Moved by her statement on Tumblr, fans rally behind Swift through a Twitter hashtag.
People who know she wasn't offered have basic skills on reading. Meanwhile there's people believing all those other magazines and articles that Scooter p*yed to be written. #WeStandWithTaylor pic.twitter.com/yDMNKEPzez

— Tatiana (@swifties_col) July 2, 2019
Standing by @taylorswift13 forever with all of my heart. Fighting dragons with you, Taylor. Spent my Monday painting this. @taylornation13 #WeStandWithTaylor pic.twitter.com/Q9fi0VnK2n

— Krystal (@Krystal_Skies) July 1, 2019
WHY IS EVERYONE IGNORING THIS PROOF???
scooter literally exposed himself in a now deleted instagram story, before everything exploded.
this shows his intentions and proves that he bullied taylor swift.
we love men exposing themselves without even knowing it 🤷🏽‍♀️#WeStandWithTaylor pic.twitter.com/hvTdt20Hav

— Arella (@Princess_Arella) July 1, 2019
The music industry even broke their silence and several musicians started taking sides while sharing their opinions. Over the weekend, Toddler Hall immediately came into Swift's defense.
I would normally not say anything because I'm sure scooter will threaten me like he has before to keep me quiet, but guess what Scooter, nothing you can do to me would be worst than the 6 years of my life I can't get back from when & I was ignored as your "artist"

— Todrick Hall (@todrick) July 1, 2019
Halsey shared her support through a note she tweeted.
🦋 @taylorswift13 pic.twitter.com/1iI2tCr8my

— h (@halsey) June 30, 2019
Iggy Azalea joined the issue and shared her two cents.
Telling someone about a deal days before it's public means the deal was already done & she never had the opportunity to even make a bid to own her own work. These deals take months to negotiate in long form. https://t.co/Ra7NdxzcOM

— IGGY AZALEA (@IGGYAZALEA) June 30, 2019
Even Victoria's Secret Model Martha Hunt offered her support through a series of tweets.
Taylor doesn't deserve for someone who has constantly BULLIED her to OWN THE RIGHTS to her blood, sweat, + tears. It's not the dark ages – artists shouldn't be held down, and I couldn't be prouder of my friend for standing up for what's right. End of story.

— Martha Hunt (@MarthaHunt) July 1, 2019
More celebrities and musicians have joined the fray and stand with Taylor Swift. Cara Delevingne defended Swift on a now-deleted comment on Justin Bieber's Instagram post. Fortunately, fans were quick to capture receipts.
Cara Delevingne commented on Justin Bieber's post on Instagram replying to Hailey in support of Taylor Swift. #WeStandWithTaylor pic.twitter.com/FAYNTsWRfi

— SWIFTIES™ (@SwiftiesIndia13) July 1, 2019
Troye Sivan didn't use his social media and instead signed a petition, along with other artists.
I just saw this morning that @ShawnMendes, @selenagomez, @ArianaGrande, @ladygaga and @Camila_Cabello, and also @taylorswift13 signed the petition! 💖🥀@starstoshame#WeStandWithTaylor pic.twitter.com/bvR457Jah6

— Kurisu Tapiz (@tapiz_christian) July 1, 2019
Nicki Minaj, Miley Cyrus, Selena Gomez, Lana Del Rey, Rihanna, Little Mix, and Adele have all unfollowed Scooter Braun.
Meanwhile, Justin Bieber and Demi Lovato are defending Scooter Braun on the surrounding issue. The two artists are known to be clients of the American entrepreneur.
We may not know the full truth around this drama, but we all believe that artists should own their work. If you stand with Taylor Swift, sign this petition. If you're on Team Scooter…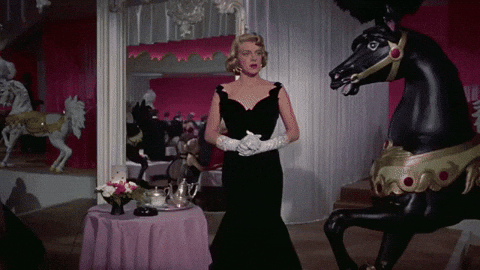 Viu to produce over 30 originals for 2022
Featuring Asian content
Asian video streaming service Viu is welcoming 2022 with more than 30 Viu Originals slated for production.
The Korean and Chinese content-specializing platform is building on its 2021 success, which saw high-rating local and pan-regional original productions.
Viu Original Studio will have over 30 new productions released in the calendar year, including return seasons of popular shows like Close Friend (Thailand) and Assalamualaikum My Future Husband (Indonesia).
New local originals like Thai musical WANNABE and the much-awaited Korean original Again My Life are also set to be released.
More titles cover a range of genres, like romantic drama Finding the Rainbow, romantic comedy My Coach, thriller Remember 15, and action series Real Fake.   
The people behind Viu also promised Viu-ers to expect more original Chinese content lined up for the year.
Local stars on the rise
Viu' 2022 grand plans will also give a stage for local actors of respective countries to showcase their skills.
For instance, WANNABE, a coming-of-age drama series and musical, will star Chanon (Nonkul) Santinatornkul. The multi-award-winning actor who will be making his vocal debut as a young rapper in the series.
The star-studded cast of the series also includes Sunny Day — Nay Mayo "Day" Thot of the popular rap group Thaiatnium.
Sci-fi comedy, AI5YA, meanwhile, is created by Malaysia's beloved comedian Afdlin Shauk and stars another popular comedian in Zizan Razak. Romantic comedy Seribu Nina is also set to be launched for the Malaysian audience.
K-Drama galore
When it comes to their Korean market, much-awaited Korean originals such as Again My Life is based on a web novel published on KakaoPage, will star Lee Joon-Gi, Lee Geung-Young, and Kim Ji-Eun.
From Now On, Showtime features famous actor Park Hae-Jin and Jin Ki-Joo, who has appeared in The Secret Life of My Secretary and Come & Hug Me.
The drama is written by Ha Yoon-Ah, who wrote the script for the fantasy-comedy drama Mystic Pop-up Bar in 2020.
Another upcoming Viu Original is Why Her?, a romantic legal dram. It stars popular actors Seo Hyun-Jin, known for her roles in Dr. Romantic and the Beauty Inside. There's also Hwang In-Yeop, who received attention for his role in True Beauty.
Netflix confirms second season for 'Squid Game'
Let the games begin (again)
Besides the slew of new Marvel series from Disney+, the arguable leader of the last year's streaming world is Squid Game. No other series has been more effective at bringing together millions of viewers in a communal clamor of "you've got to see this." Now that the first season has come and gone, everyone's asking what's next for the South Korean thriller.
Well, if you're a fan of the series, you'll have more on your plate soon. Netflix chief content officer Ted Sarandos has confirmed that Squid Game is "absolutely" coming back for a second season. The confirmation was announced during the company's recent fourth-quarter earnings call. Director Hwang Dong-hyuk has also confirmed that he has plans for a follow-up story.
A second season might take a while, though. Neither Sarandos nor Hwang have confirmed a set schedule for the title's production. Further, neither party has hinted at what additional content for the series might look like.
Squid Game was one of Netflix's most popular titles last year. With enough development, the South Korean title can easily turn into the next major franchise for the streaming platform. Even without Netflix's help, the series has already sparked a major trend in pop culture including costumes and video games.
SEE ALSO: Netflix Games launches first five mobile games on app
Netflix unveils Korean lineup for 2022
Netflix unveils Korean lineup for 2022
There was a viral tweet recently saying something along the lines of "Korea is keeping the lights on at Netflix," and it's hilarious because it is kind of true. In 2021 alone, Netflix garnered several eye balls thanks to the shows Squid Game and Hellbound. So, it's no wonder that the streaming giant is doubling down on South Korean shows as they unveil their Korean lineup for 2022.
Speaking of Squid Game, Netflix says it's the biggest show they've ever launched with it being the most viewed Netflix show in 94 countries at its peak. The company adds that 95 percent of these viewers are from outside Korea and many of them explored other Korean content afterwards.
Netflix has launched 130 Korean titles since 2016 and they look to continue to bringing on the K-wave. Here's what's coming to Netflix in 2022.
All of Us Are Dead
Directed by: Lee JQ, Kim Nam-su
Writer: Chun Sung-il
Launch date: Jan 28th
Starring: Yoon Chan-young, Park Ji-hu, Cho Yi-hyun, Lomon, Yoo In-soo, Lee You-mi, Lim
Jae-hyeok
Overview: Netflix Series All of Us Are Dead is a story about students trapped in a school amid a zombie virus outbreak who later join hands to fight for survival. All of Us Are Dead is based on a popular webtoon by Webtoon creator Joo Dong-geun, touted as a 'Korean-style zombie graphic novel' with its wild imagination, gripping storyline, and meticulous details. The horrific visuals of students infected by the mysterious zombie virus and stunning action set in different parts of the school are a must-watch.
Juvenile Justice
Directed by: Hong Jong-chan
Writer: Kim Min-suk
Starring: Kim Hye-soo, Kim Moo-yeol, Lee Sung-min, Lee Jung-Eun and etc
Overview: Juvenile Justice deals with a judge who dislikes juvenile delinquents, later realizing the troubles children face in society and how society is circumventing them to become better people. Kim Hye-soo(Hyena, Signal) plays Sim Eun-seok, the charismatic judge newly appointed to a district with the highest juvenile delinquency and makes unorthodox decisions to existing
judgments. She later tries to send a message that society is also responsible for juveniles' immoral and illicit acts.
Twenty Five, Twenty One
Directed by: Jung Jeehyun
Writer: Kwon Doe-un
Launch date: February 12th
Episodes: 16 episodes (Every Sat & Sun 2 episodes per week)
Starring: Kim Tae-ri, Nam Joo-hyuk, Kim Ji Yeon, Choi Hyun Wook, Lee Ju Myung
Overview: Twenty Five, Twenty One is a drama of youths who lost their dream to the zeitgeist of 1998, a drama of their dilemma and growth. They called out each other's names for the first time when they were twenty-two and eighteen. Now they've each become twenty-five and twenty-one. The fine line between a heart-fluttering first love and a heart-warming friendship gives them butterflies. Their sparkling love and growth, as well as the chemistry and hardships among the five friends, remind us of our intense yet beautiful youth.
Forecasting Love and Weather
Directed by: Cha Young Hun
Writer: Sun Young
Launch date: February 12th
Episodes: 16 episodes (Every Sat & Sun 2 episodes per week)
Starring: Park Min Young, Song Kang, Yoon Bak, Yura
Overview: Forecasting Love and Weather is a cheerful romance drama of people at the Korea Meteorological Administration who break, fall and get back on their feet every day. Forecasting Love and Weather is a romantic comedy series ofpeople at the Korea Meteorological Administration who break, fall and get back on their feet every day. The story narrates Jin Ha-kyung, who decides never to commit to an office romance after a brutal break-up, again falling into a relationship with a newcomer in the team Lee Si-woo who is different but attractive in his own way. With a star-studded cast of Park Min Young and Song Kang, this is one of the most anticipated Romantic Comedies in the first half of 2022.
Thirty Nine
Directed by: Kim Sang-ho
Writer: Yu Young- a
Launch date: February 16th
Episodes: 12 episodes (Every Sat & Sun 2 episodes per week)
Starring: Son Ye-jin, Jeon Mi-do, Kim Ji-hyun
Stills: Stills folder
Overview: Thirty Nine is a down-to-earth life and romance drama that touches deep into the friendship, love and life of three friends who are about to turn forty. A coincidence in their high school years brought the three of them together to become BFFs. Cha Mi-jo (played by Son Ye-jin) Jeong Chan-young (played by Jeon Mi-do) and Jang Joo-hee (played by Kim Ji-hyun) are very close friends who have been through both the good and the worst times together. Mi-jo now works as a Dermatologist, Chan young as an acting coach and Joo-hee as a cosmetics sales manager. One fine day, when they are all 39, life takes a turn for the worse and they have to get ready for goodbye.
Tomorrow
Directed by: Kim Tae-Youn, Sung Chi-Wook
Writer: Park Rhan, Park Ja-kyung, Kim You-jin
Episodes: 16 episodes (Every 2 episodes per week)
Starring: Kim Hee-seon, Rowoon, Lee Soo-hyuk
Stills: The grim reapers who used to escort the dead now save those who want to die. An afterlife fantasy drama, Tomorrow depicts how a long-time unemployed Choi Jun-woong accidentally bumps into grim reapers on a special mission and becomes a contract worker at their Crisis Management Team to help them out on their mission.
Business Proposal
Directed by: Park Seon Ho
Writer: Han Sul Hee
Episodes: 12 episodes (Every 2 episode per week)
Starring: Ahn Hyo-Seop, Kim Se Jeong, Seol In A, Kim Min Gue, Lee Duck Hwa
Stills: An office romance drama, Business Proposal, is based on a globally famous web novel and webtoon of the same name with a total 320 million views. An office romance of a perfect CEO who's got both the looks and the brains and an average employee who becomes his blind date will certainly keep you away from quitting your job! An average employee Shin Ha-ri (played by Kim Se Jeong) goes on a blind date in her friend's stead as a sassy girl, only to find her blind date to be the CEO of her company, Kang Tae-moo (played by Ahn Hyo-Seop). After the two run into each other on their blind date, they each struggle in their own way at the office as the CEO and the employee, which can sometimes be sweet, thrilling and even tense.
The Sound of Magic
Directed by: Kim Sung-youn
Writer: Kim Min Jeong
Starring: Ji Chang-wook, Choi Sung-eun, Hwang In-youp
Overview: The Sound of Magic, based on the popular webtoon Annarasumanara, is a touching drama about Yoon Ah-yi, a girl who had to grow up too fast, and Rieul, a mysterious magician who — although grown up — wants to remain as a kid. Ji Chang-wook plays Rieul, a mysterious magician who lives in an abandoned amusement park, Choi Sung-eun plays the role of Yoon Ah-yi and Hwang In-youp will play Yoon Ah-yi's classmate Na Il-deung.
Remarriage and Desires
Directed by: Kim Jung-Min
Writer: Lee Geun-Young
Starring: Kim Hee-Seon, Lee Hyun-Wook, Jung Eugene, Park Hoon, Cha Ji-Yeon
Overview: Remarriage & Desires is a satire of Korean society governed by desire. Set at the exclusive matchmaking agency Rex catering to the top echelons of society, ambitious souls hope to upgrade their status by marrying or remarrying into the ranks of the elite. They aspire to nab someone from the "Black" tier, the highest group consisting of the top 0.001 percent of the population. Remarriage and Desires shrewdly portrays the commercialized dating/marriage business and society's perception in which we live.
A Model Family
Directed by: Kim Jin-woo
Launch date: Lee Jae-gon
Starring: Jung Woo, Park Hee-soon, Yoon Jin-seo, Park Ji-yeon
Overview: A Model Family is a story about a man on the brink of bankruptcy and divorce stumbling upon a car loaded with cash. The incident has him crossing paths with the second-in-command of a drug organization. Jung Woo, Park Hee-soon, Yoon Jin seo and Park Ji-yeon lead this thrilling illustration of an ordinary family coincidently putting hands on illegal drug money.
Glitch
Directed by: Roh Deok
Writer: Gin Han-sai
Producer: Yoon Shin-ae
Starring: Jeon Yeo-been, NANA
Overview: Glitch tells the story of Hong Jihyo, who attempts to track down her missing boyfriend with the help of members of a UFO club. In the process, she comes face to face with a mysterious secret. Writer Gin Han-sai who enthralled audiences and critics with the much-lauded Netflix series Extracurricular. The series will be directed by Roh Deok, known for her genre-crossing agility, and Jeon Yeo-been plays the lead role of Hong Jihyo, and NANA plays Bora.
The Accidental Narco(WT)
Directed by: Yoon Jong-bin
Writer: Yoon Jong-bin, Kwon Sung-Hui
Starring: Ha Jung-woo, Hwang Jung-min, Park Hae-soo, Jo Woo-jin, Yoo Yeon-seok, Chang Chen
Overview: Based on real-life events, the story is about an ordinary entrepreneur who has no choice but to risk his life in joining the secret mission of government agents to capture a Korean drug lord operating in The Accidental Narco. The Accidental Narco marks Director Yoon Jong-bin's first foray into series and first collaboration with Netflix. A star-studded cast including Ha Jung-woo, Hwang Jung-min, Park Hae-soo, Jo Woo-jin and Yoo Yeson-seok is on deck, along with mounting anticipation as The Accidental Narco is the first collaboration between Ha Jung-woo and Hwang Jung-min.
The Fabulous
Directed by: Kim Jeong-hyeon
Writer: Kim Ji-hee, Im Jin-sun
Starring: Chae Soo-bin, Choi Min-ho
Overview: The Fabulous is a highly realistic romance that explores the dreams, love, and friendship of young people who devote their lives to working in the fashion industry, where fashion often means passion.
Love to Hate You
Directed by: Kim Jeong-kwon
Writer: Choi Soo-young
Starring: Kim Ok-vin, Yoo Teo, Kim Ji-hun, Go Won-hee
Overview: Love to Hate You is about the war-like relationship between a woman who hates losing to men and a man frantically suspicious of women who later discover life remedies behind their opposite characteristics. Starring Kim Ok-bin and Teo Yoo, Love to Hate You depicts the love and emotional sympathy that triumphs over the broader mistrust between the opposite sex
Money Heist: Korea – Joint Economic Area
Directed by: Kim Hong-sun
Writer: Ryu Yong-Jae, Kim Hwan-Chae, Choe Sung-Jun
Starring: Yoo Ji-tae, Kim Yunjin, Park Hae-soo, Jun Jong-seo, Lee Won-jong, Park Myung-hoon, Kim Seung-o, Kim Ji-hun, Jang Yoon-ju, Lee Joobeen, Lee Hyun-woo, Kim Ji-hoon,, Lee Kyu-ho
Overview: Money Heist: Korea – Joint Economic Area narrates a genius strategist and his talented crew – composed of top-class thieves – attempting to pull off an unprecedented heist in the Korean Peninsula. The story portrays unexpected twists and turns as the crew stage a hostage while facing inexplicable challenges. All eyes are focused on the background and definition behind the title Joint Economic Area.
Somebody
Directed by: Jung Ji-woo
Writer: Jung Ji-woo, Han Ji-wan
Starring: Kim Young-kwang, Kang Hae-lim, Kim Yong-ji, Kim Su-yeon
Overview: A murder case revolves around the social dating app – Somebody, triggering a developer of the app, and her friends to entangle in inexplicable issues surrounding a mysterious figure named Yoon-oh. Prominent director Jung Ji-woo spearheads the production — marking his first foray into series and collaboration with Netflix — along with writer Han Ji-wan renown for his ability to write excellent thriller genre scripts.
Black Knight
Directed by: Cho Ui-seok
Writer: Cho Ui-seok
Starring: Kim woo-bin, Esom, Kang you-seok etc
Overview: Starring Kim woo-bin, Black Knight illustrates an air polluted world in 2071, where people depend on respirator masks to breathe. Only one percent of the human race has survived, and a strict social stratification has been established in the deserted lands of the Korean Peninsula. Delivery drivers play a crucial role within this system, and for refugees, becoming a delivery driver is their only hope for survival. Amid desolation, Black Knight tells the story of a legendary delivery driver 5-8 with exceptional battle skills and refugee Sawol who dreams of following in his footsteps.
Film
Love and Leashes
Directed by: Park Hyun-jin
Writer: Park Hyeon-jin, Lee Da-hye
Launch date: Feb 11
Starring: Seo Hyun, Lee Jun-Young, EL
Overview: Love and Leashes is a film about a different kind of romance between a man with a unique taste and a woman who stumbles upon his secret. Seo Hyun, who recently played a shapeshifting swindler in Private Lives, will star in her first film, Love and Leashes. Jung Ji-woo, played by Seo Hyun in the film, is a woman who leads a racy romance by engaging in a "special" relationship with her co-worker after she accidentally learns about his secret peculiarities. Performing outstandingly across an array of genres like in the musical Swag Age: Shout, Chosun!, the drama Please Don't Date Him, Imitation, rising star Lee Jun young will play the role of Jung Ji-hoo, a man with unusual tastes. Lee Jun-young will add vibrancy and excitement in the role as his character's charm and figure, adored by his female co-workers, hide his secret and unique taste.
Yaksha: Ruthless Operations
Directed by: Na Hyun
Writer: An Sang-hoon, Na Hyun
Starring: Sul Kyung-gu, Park Hae-soo, HIROYUKI Ikeuchi, Yang Dong-keun, EL, Song Jae-lim,
Park Jin-young
Overview: A breathtaking spy action film Yaksha: Ruthless Operations unfolds as a merciless man known as "Yaksha" crosses paths with a prosecutor on a special inspection mission in Shenyang, a city in China notorious for espionage. Director Na Hyun makes his long-awaited comeback after directing Prison, which has swept audiences off their feet with stunning action scenes and a tightly wound plot, and adapting Inseparable Bros into a delicate and heartwarming story. Sul Kyung-gu plays the callous head of the overseas espionage team, also known as the man-eating Yaksha, who accomplishes his goals by hook or by crook. Park Hae-soo, a global star from Squid Game, plays the role of Ji-hoon, a prosecutor demoted to Shenyang for playing it by the book.
Carter
Directed by: Jung Byung-gil
Writer: Jung Byung-gil, Jung Byeong-sik
Starring: Joo Won
Overview: Carter is a new original film about an agent suffering from memory loss who is thrown into the middle of a mysterious mission. At the helm of the series is director Jung Byung-gil, whose skilled hands have produced many unique action films. Joo Won, who played powerful roles in Good doctor, Yong-pal, transforms into an action hero in Director Jung Byung-gil's new work. In the popular drama Alice, which involved car chases and hand-to-hand combat, Joo Won exhibited his great skill in performing action scenes. The role of Carter will challenge him with even more extreme and exciting action. In the series, Carter is a top agent who awakens one day with a complete loss of memory, but is then thrown into the mission of a lifetime.
Seoul Vibe
Directed by: Moon Hyun-sung
Starring: Yoo Ah-in, Ko Kyung-Pyo, Lee kyoo-hyung, Park Ju-hyun, Ong Seong-wu
Overview: Action blockbuster Seoul Vibe narrates a talented crew of baby drivers – known as the Sangedong Supreme team. With the world's eyes drained to the 1988 Seoul Olympic Games, the illegal transactions of capital (funds) is a significant issue. A special operation driven by the Sangedong Supreme team initiates to unravel the corruption behind the slush funds. An all-star
cast — Yoo Ah-in, Ko Kyung-pyo, Lee kyoo-hyung , Park Ju-hyun, Ong Seong-wu– portrays this incredible chase in the city of Seoul tightly packed with breathtaking action scenes.
20th Century Girl
Directed by: Bang Woo-ri
Starring: Kim You-jung, Byeon Woo-seok, Park Jung-woo, Roh Yoon-seo
Overview: In 1999 – the last year of the 20th century – seventeen-year-old Bo-ra finds her first love: a sweet, pure but heartbreaking relationship. Years later in the 21st century, news about her first love revives her teenage romance that she once thought had forgotten. The 20th Century Girl narrates the lives of the youth in their 20s, filled with vivid moments of love and friendship. Starring the popular Kim You-jung, Byeon Woo-seok, Park Jung-woo, and Roh Yoon-Seo, this pit-a-patting film will be directed by Bang Woo-ri, who won the Best Short Film award for Mrs.Young at the Blue Dragon Awards.
JUNG_E
Directed by: Yeon Sang-ho
Writer: Yeon Sang-ho
Starring: Kang Soo-youn, Kim Hyun-joo, Ryu Kyung-soo
Overview: JUNG_E portrays a desolated Earth in the 22nd century that is no longer inhabitable due to climate change. Amid the chaos, an internal war breaks out in the shelter built for human survival. Victory — meaning the end of the war– now hinges on finding a way to clone the legendary mercenary JUNG_E into a scalable robot. Orchestrated by Director Yeon Sang-ho of Train to Busan, Peninsula, and Hellbound, and with a colorful cast – Kang Soo-youn, Kim Hyun-joo, Ryu Kyung-soo –, JUNG_E portrays a unique theme combined with dystopia, cloning, and technology.
Variety Show
Celeb Five: Behind the Curtain
Directed by: Kim Joo-hyung, Go Min-seok
Starring: Celeb Five (Kim Shin-young, Song Eun-i, Shin Bong-seon, An Young-mi)
Overview: Celeb Five on Netflix? A fake documentary Celeb Five: Behind the Curtain takes a peek into how Celeb Five (Kim Shin-young, Song Eun-yi, Shin Bong-sun, Ahn Young-mi) goes on marathons of ideation meetings to plan an amazing stage after being offered a solo show on Netflix. Their behind-the-stage work, more ingenious and hilarious than the on-stage show itself, provides incessant laughter and fun. Endless gut-busting stories, all-of-a-sudden pretend play, skits made on-the-fly and all the improvs… They're definitely showing all they've got! This hilarious show is produced by Company SangSang, known for its great synergy with Netflix on shows like Busted, Twogether and New World, and co-directed by Celeb Five and Director Kim Joo-hyoung, praised for having laid the groundwork for Korean standing comedies with Park Na-rae: Glamour Warning and Lee Su-geun: The Sense Coach.