Fans and musicians rally behind Taylor Swift on her feud against Scooter Braun
Are you on Team Swift or Team Braun?
Following Taylor Swift's reconciliation with Katy Perry, the 29-year old musician is all over our news feed once again. On June 30th, Swift expressed on a Tumblr post her disappointment after her former record label was acquired by Scooter Braun.
In addition, Swift stated how she felt betrayed by Big Machine Label Group's founder Scott Borchetta when he sold the company to Braun. The country-pop singer believes the move was orchestrated and never in her wildest dreams (pun not intended) did she imagine that her years of work will be owned by a guy who allegedly bullied her in the past.
Swift claimed she wasn't given notice about the acquisition and partnership between Borchetta and Braun. Swift tried to re-negotiate in order to get her old master recordings back, but Borchetta offered the artist a deal to sign with the record label one more time. If Swift signs, she'll get her masters every time she releases a new album. However, Swift wanted to break away from the company.
People support Swift through #WeStandWithTaylor
Moved by her statement on Tumblr, fans rally behind Swift through a Twitter hashtag.
People who know she wasn't offered have basic skills on reading. Meanwhile there's people believing all those other magazines and articles that Scooter p*yed to be written. #WeStandWithTaylor pic.twitter.com/yDMNKEPzez

— Tatiana (@swifties_col) July 2, 2019
Standing by @taylorswift13 forever with all of my heart. Fighting dragons with you, Taylor. Spent my Monday painting this. @taylornation13 #WeStandWithTaylor pic.twitter.com/Q9fi0VnK2n

— Krystal (@Krystal_Skies) July 1, 2019
Unreleased photo of Taylor Swift and the person who made her famous #WeStandWithTaylor pic.twitter.com/UJtX0pg45f

— jepthe zeus (@jptzxxx) July 1, 2019
WHY IS EVERYONE IGNORING THIS PROOF???
scooter literally exposed himself in a now deleted instagram story, before everything exploded.
this shows his intentions and proves that he bullied taylor swift.
we love men exposing themselves without even knowing it 🤷🏽‍♀️#WeStandWithTaylor pic.twitter.com/hvTdt20Hav

— Arella (@Princess_Arella) July 1, 2019
The music industry even broke their silence and several musicians started taking sides while sharing their opinions. Over the weekend, Toddler Hall immediately came into Swift's defense.
I would normally not say anything because I'm sure scooter will threaten me like he has before to keep me quiet, but guess what Scooter, nothing you can do to me would be worst than the 6 years of my life I can't get back from when & I was ignored as your "artist"

— Todrick Hall (@todrick) July 1, 2019
Halsey shared her support through a note she tweeted.
🦋 @taylorswift13 pic.twitter.com/1iI2tCr8my

— h (@halsey) June 30, 2019
Iggy Azalea joined the issue and shared her two cents.
Telling someone about a deal days before it's public means the deal was already done & she never had the opportunity to even make a bid to own her own work. These deals take months to negotiate in long form. https://t.co/Ra7NdxzcOM

— IGGY AZALEA (@IGGYAZALEA) June 30, 2019
Even Victoria's Secret Model Martha Hunt offered her support through a series of tweets.
Taylor doesn't deserve for someone who has constantly BULLIED her to OWN THE RIGHTS to her blood, sweat, + tears. It's not the dark ages – artists shouldn't be held down, and I couldn't be prouder of my friend for standing up for what's right. End of story.

— Martha Hunt (@MarthaHunt) July 1, 2019
More celebrities and musicians have joined the fray and stand with Taylor Swift. Cara Delevingne defended Swift on a now-deleted comment on Justin Bieber's Instagram post. Fortunately, fans were quick to capture receipts.
Cara Delevingne commented on Justin Bieber's post on Instagram replying to Hailey in support of Taylor Swift. #WeStandWithTaylor pic.twitter.com/FAYNTsWRfi

— SWIFTIES™ (@SwiftiesIndia13) July 1, 2019
Troye Sivan didn't use his social media and instead signed a petition, along with other artists.
I just saw this morning that @ShawnMendes, @selenagomez, @ArianaGrande, @ladygaga and @Camila_Cabello, and also @taylorswift13 signed the petition! 💖🥀@starstoshame#WeStandWithTaylor pic.twitter.com/bvR457Jah6

— Kurisu Tapiz (@tapiz_christian) July 1, 2019
Nicki Minaj, Miley Cyrus, Selena Gomez, Lana Del Rey, Rihanna, Little Mix, and Adele have all unfollowed Scooter Braun.
Meanwhile, Justin Bieber and Demi Lovato are defending Scooter Braun on the surrounding issue. The two artists are known to be clients of the American entrepreneur.
We may not know the full truth around this drama, but we all believe that artists should own their work. If you stand with Taylor Swift, sign this petition. If you're on Team Scooter…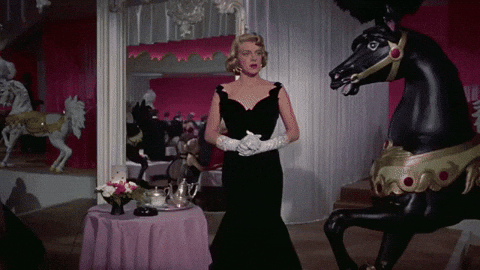 Netflix set to release five new originals from India
One of them is backed by Shahrukh Khan!
Content is the next big thing in India, with a population of 1.3 billion people and dirt cheap internet, there are unlimited possibilities. Companies have been flooding the internet with original content and this includes multi-national streaming platforms like Netflix, Prime Video, as well as YouTube.
Netflix has been active in the country for a couple of years now and the streaming market has been extremely competitive. Thanks to homegrown players like Hotstar, Sony LIV, and more, the audience has a huge appetite for local as well as international content. We already know Netflix's international game is on point, but how does it plan to lure the average Indian user?
Originals are the answer, and the service has tied up with local studios to bring onboard A-list stars for new shows and movies. It has already released a host of new series and intends to take a step further with five more.
The five series will be developed in collaboration with companies such as Shah Rukh Khan's Red Chillies Entertainment and Anushka Sharma's Clean Slate Films. The shows will cover genres such as young adult, drama, thriller, horror, and comedy.
Bombay Begums will follow the varied journeys of five women who bond in contemporary urban India. Mai will see a 40-plus docile wife and mother who finds herself sucked into a vortex of violence and politics following a personal tragedy.
One of the most popular actors in the country, Shahrukh Khan is backing Betaal, a horror series based in a remote village that serves as the battleground between British Indian Army officer Betaal, his battalion of zombie redcoats, and the Indian police.
Messy follows an emerging standup comic who struggles to balance a career in comedy with a day job and a demanding family. Masaba Masaba is a scripted series based on the real lives of fashion designer Masaba Gupta and her actress mother Neena Gupta ("Badhaai Ho"), will feature the duo playing themselves.
Netflix's previous stint with the Sacred Games has been an instant hit in the country and the second season of the show is slated for release on August 15, celebrating India's Independence Day.
Globalization by localization
Other streaming sites are stepping up their game but the one in particular that Netflix is preparing for is by media giant Disney. The company is set to launch their own streaming service called Disney Plus on November 2019. They're a real threat considering the content catalogue at their disposal which include Marvel, Star Wars, and many others.
Netflix's answer is a host of original content. The company already started this year with titles like Kingdom gaining notoriety from audiences worldwide despite it being a mostly South Korean production. Netflix got the idea from the popularity of another series ported from Japan — Terrace House.
Another strategy users of the service noticed is the influx of animé on Netflix. They recently added the classic Neon Genesis Evangelion to their catalogue and it was also announced that a Philippine-made comic book called Trese will be adapted into animé by the company.
Katy Perry performs latest single in a bathroom selfie video
Redefining bathroom singing one video at a time
Known for her elaborate theatrics and gimmicks, Katy recorded a new music video of her latest single, Never Really Over, using her iPhone in a bathroom. Though singing in the bathroom might sound like something every non-singer does, you can tell that there's nothing amateur about Katy's IGTV video.
Her band took their respective positions in the bathroom: keyboards in the tub, guitar on the toilet, bass and backup singer are standing up, while Katy holds the camera in front of the mirror. They also wore matching purple costumes, with Katy wearing a pink ensemble wrapped with a periwinkle bow.
And the performance? It's so well-rehearsed that it's flawless, but it being recorded with just an iPhone in a bathroom selfie fashion by Katy herself makes it feel raw and something they just decided to do on a whim.
Here, watch it for yourself:

Why don't we see more musicians perform bathroom selfie videos?
Stranger Things, Jessica Jones, Spider-Man: Now Playing
It's a superhero month!
We're halfway through 2019 and we all know that the best phones have yet to come. While we wait for new launches, here's what's Now Playing on GadgetMatch:
Movies to see
Spider-Man: Far From Home
Rodneil: This might just be Spider-Man's best appearance on the MCU to date. It manages to address the somber events of Avengers: Endgame — a film it immediately follows — while maintaining its comedic tone. It's perfect for what it's trying to be — a Spidey film set in a larger Marvel universe.
The Carter Effect
Rodneil: This documentary details the massive impact of eight-time NBA All-Star Vince Carter on pop culture and the Canadian basketball scene. It's a timely watch as the Toronto Raptors — the team that Carter helped put on the map — recently won the NBA Championship and with Carter entering the final season of his NBA career.
Black Hole Apocalypse
Kevin: What exactly are black holes? I played this documentary as background noise but then, like a black hole, it sucked me in. It explains what astrophysicists think about these hard-to-explain concepts and how they might behave. What got me hooked are the CGI-driven dramatizations of theories like what would physically happen to a person if they go near and into a black hole. It may not be for everyone but for the wondering minds, it's really interesting.
TV shows to binge-watch
Marvel's Jessica Jones (Season 3)
MJ: In the past two seasons, Jessica Jones didn't give a shit. This time, she has no choice now that she's branded as a hero. Now running on its final season, Jessica teams up with Trish to take down a genius psychopath, despite being haunted by a traumatic past that broke their relationship. The show also tackles every character's moral compass and the concept of heroism, as well as their growth throughout the series.
The Kirlian Frequency
Kevin: Think The Twilight Zone or Tales from the Crypt — only in animated form. The Kirlian Frequency is a collection of short stories revolving around the small, creepy town of Kirlian in Buenos Aires. This Argentinian web series follows a radio DJ who broadcasts his show only at night and tells the different stories of people losing their way to Kirlian. What happens next is for you to find out.
Stranger Things 3
Chay: The year is summer 1985 in Hawkins, Indiana. Our protagonists have grown up and are on a break from school, busy exploring being teenagers — they're all in a relationship except for Will, who just wants to play Dungeons and Dragons. Who can blame him? He missed out on his childhood no thanks to the upside down. One thing that struck me this season, and what I think made it the best season yet, is the pattern of its strong female characters taking charge and telling us to 👏🏻 listen 👏🏻 to 👏🏻 women 👏🏻 — from Eleven fighting the Mind Flayer, to Joyce solving the mystery of her fridge magnets, to Max teaching Mike a lesson, to Nancy pursuing a story even if it means being fired by middle-aged misogynists, to newcomer Robin cracking Russian codes, to Erica (Lucas' younger sister) taking no shit and standing up for herself.
Albums/Songs/Podcasts to listen to
FEVER by GFRIEND
Vincenz: GFRIEND has managed to keep their signature style with a newer song concept. Unlike their previous classical tracks, this one is a Moombahton summer song — and it's a bop. Their vocals are still powerful even if they haven't showcased the usual adlibs. The music video visuals blend well with the song's rhythm, which captivated me a lot.
Racecar by Gabe Bondoc
Rodneil: Fil-Am acoustic artist Gabe Bondoc hasn't released new music since 2016 so "Racecar" completely took me by surprise. The song talks about spending time with a person you want to get with. The song gives off a sexy vibe and I've had on repeat since its release.
Stranger Songs by Ingrid Michaelson
Chay: You might know her for the song "You and I", but Ingrid Michaelson's newest album sounds nothing like the popular hit from 2008. Inspired by Stranger Things, the songs on the album are actually tied to the show. My favorite tracks include "Pretty", which is about Eleven becoming her own person, and "Young and in Love", a fun bop that reminds me of the blossoming love stories in the show's third season. Stranger Things fan or not, you will enjoy and occasionally find yourself singing along to the songs, as their themes are universal and relatable.
Games to play
Super Mario Maker 2
Luigi: Finally, the perfect Mario game comes to the Switch! Like Super Mario Odyssey before it, Super Mario Maker 2 fits perfectly in the Switch's pantheon of games. You can breeze through thousands of creatively themed levels or take near-sadistic puzzles with you on-the-go. Most importantly, you can get those creative juices flowing in the improved game design mode with so many possibilities.
Matchketeers' Pick
Lucifer
GadgetMatch: Our dear Matchketeers' recommendation for this month is Lucifer. Based on DC Comics, it tells the story of what happens when the Lord of the Underworld decides he just wants to take a break. He ends up in Los Angeles where he meets Chloe — a female detective who's presence renders him powerless. Lucifer enjoys the thrill of actually brushing with death and decides to play consultant to the smart and steadfast Chloe. It also helps that the Tom Ellis — the actor who plays Luficer — is a real charmer guaranteed to steal your heart.
---
Now Playing is the GadgetMatch team's favorite games, movies, TV shows, and more each month. If you're curious to know what we're into at the moment, this is what you should check out. So grab your popcorn, get some drinks, and enjoy what's now playing!