Fans and musicians rally behind Taylor Swift on her feud against Scooter Braun
Are you on Team Swift or Team Braun?
Following Taylor Swift's reconciliation with Katy Perry, the 29-year old musician is all over our news feed once again. On June 30th, Swift expressed on a Tumblr post her disappointment after her former record label was acquired by Scooter Braun.
In addition, Swift stated how she felt betrayed by Big Machine Label Group's founder Scott Borchetta when he sold the company to Braun. The country-pop singer believes the move was orchestrated and never in her wildest dreams (pun not intended) did she imagine that her years of work will be owned by a guy who allegedly bullied her in the past.
Swift claimed she wasn't given notice about the acquisition and partnership between Borchetta and Braun. Swift tried to re-negotiate in order to get her old master recordings back, but Borchetta offered the artist a deal to sign with the record label one more time. If Swift signs, she'll get her masters every time she releases a new album. However, Swift wanted to break away from the company.
People support Swift through #WeStandWithTaylor
Moved by her statement on Tumblr, fans rally behind Swift through a Twitter hashtag.
People who know she wasn't offered have basic skills on reading. Meanwhile there's people believing all those other magazines and articles that Scooter p*yed to be written. #WeStandWithTaylor pic.twitter.com/yDMNKEPzez

— Tatiana (@swifties_col) July 2, 2019
Standing by @taylorswift13 forever with all of my heart. Fighting dragons with you, Taylor. Spent my Monday painting this. @taylornation13 #WeStandWithTaylor pic.twitter.com/Q9fi0VnK2n

— Krystal (@Krystal_Skies) July 1, 2019
Unreleased photo of Taylor Swift and the person who made her famous #WeStandWithTaylor pic.twitter.com/UJtX0pg45f

— jepthe zeus (@jptzxxx) July 1, 2019
WHY IS EVERYONE IGNORING THIS PROOF???
scooter literally exposed himself in a now deleted instagram story, before everything exploded.
this shows his intentions and proves that he bullied taylor swift.
we love men exposing themselves without even knowing it 🤷🏽‍♀️#WeStandWithTaylor pic.twitter.com/hvTdt20Hav

— Arella (@Princess_Arella) July 1, 2019
The music industry even broke their silence and several musicians started taking sides while sharing their opinions. Over the weekend, Toddler Hall immediately came into Swift's defense.
I would normally not say anything because I'm sure scooter will threaten me like he has before to keep me quiet, but guess what Scooter, nothing you can do to me would be worst than the 6 years of my life I can't get back from when & I was ignored as your "artist"

— Todrick Hall (@todrick) July 1, 2019
Halsey shared her support through a note she tweeted.
🦋 @taylorswift13 pic.twitter.com/1iI2tCr8my

— h (@halsey) June 30, 2019
Iggy Azalea joined the issue and shared her two cents.
Telling someone about a deal days before it's public means the deal was already done & she never had the opportunity to even make a bid to own her own work. These deals take months to negotiate in long form. https://t.co/Ra7NdxzcOM

— IGGY AZALEA (@IGGYAZALEA) June 30, 2019
Even Victoria's Secret Model Martha Hunt offered her support through a series of tweets.
Taylor doesn't deserve for someone who has constantly BULLIED her to OWN THE RIGHTS to her blood, sweat, + tears. It's not the dark ages – artists shouldn't be held down, and I couldn't be prouder of my friend for standing up for what's right. End of story.

— Martha Hunt (@MarthaHunt) July 1, 2019
More celebrities and musicians have joined the fray and stand with Taylor Swift. Cara Delevingne defended Swift on a now-deleted comment on Justin Bieber's Instagram post. Fortunately, fans were quick to capture receipts.
Cara Delevingne commented on Justin Bieber's post on Instagram replying to Hailey in support of Taylor Swift. #WeStandWithTaylor pic.twitter.com/FAYNTsWRfi

— SWIFTIES™ (@SwiftiesIndia13) July 1, 2019
Troye Sivan didn't use his social media and instead signed a petition, along with other artists.
I just saw this morning that @ShawnMendes, @selenagomez, @ArianaGrande, @ladygaga and @Camila_Cabello, and also @taylorswift13 signed the petition! 💖🥀@starstoshame#WeStandWithTaylor pic.twitter.com/bvR457Jah6

— Kurisu Tapiz (@tapiz_christian) July 1, 2019
Nicki Minaj, Miley Cyrus, Selena Gomez, Lana Del Rey, Rihanna, Little Mix, and Adele have all unfollowed Scooter Braun.
Meanwhile, Justin Bieber and Demi Lovato are defending Scooter Braun on the surrounding issue. The two artists are known to be clients of the American entrepreneur.
We may not know the full truth around this drama, but we all believe that artists should own their work. If you stand with Taylor Swift, sign this petition. If you're on Team Scooter…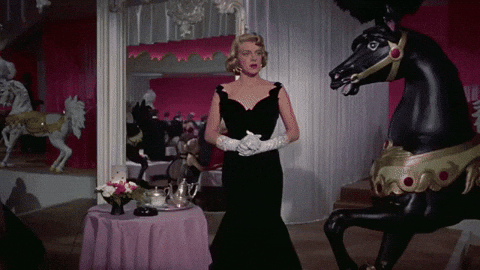 Joker, Jowable, Jojo Rabbit: Now Playing
Live, love, laugh!
The GadgetMatch team just went through a rigorous back-to-back coverage starting from IFA 2019, iPhone 11, Vivo NEX 3, Huawei Mate 30 Pro, and many more. Like us, people are overwhelmed with smartphone launches one after another.
What kept us sane was these forms of entertainment we watch and play in passing. Here's what's Now Playing in GadgetMatch:
Movies to see
Steven Universe: The Movie
Leez: If you're a fan of Steven Universe and the last episode left you feeling unsettled by how it neatly tucked the whole series, then you're in luck. The movie doesn't fall short in tackling the heart-wrenching significance of struggles and obstacles to be better and be who you are. It's a movie that dives deep into lost friends and lost memories. You definitely need to check this out.
Jowable
MJ: No other film in this century has captured how I've been feeling for years now, except Jowable. This film tackles the joys, pains, and misadventures of singlehood in a comical approach. But don't think it's all just for laughs, Jowable is totally unpredictable — full of plot twists to keep you entertained while preaching you some deep life lessons that Buddha can't even.
Jojo Rabbit
Luigi: Provocative and funny. How else can you describe Taiki Waititi's upcoming comedy? This World War II satire features a German boy trying to hide a Jewish girl while being aided by his imaginary friend, Adolf Hitler (played by Waititi himself).
Joker
Kevin:  Not your usual origin story of a villain. Joker tackles mental health, human nature, and the society that we're living in now. Partner those with Joaquin Phoenix's stellar acting and what you get is a cinematic piece that moves you and makes you think about what "being normal" really is.  It's best to see it on the big screen so be sure to catch it while it's still showing.
Shows to binge-watch
Player reacts to his Highlights | House of Highlights
Rodneil: I haven't been able to commit to watching a series of late so for my dwindling downtime, I've resorted to watching these one-off series on YouTube. Plus I also miss NBA basketball, so this is a great way to scratch that itch.
Marianne
Luigi: People have proclaimed Marianne as the most frightening series of 2019. As a horror enthusiast, I don't think it is. However, this French horror series is still an excellent addition to the Netflix playhouse of monsters. Plus, that French accent is oh-so-sexy.
Vagabond
Rodneil: Gotta admit, I only considered watching because it stars Suzy Bae. But the story is gripping and the cinematography is pretty darn good. It's about a stuntman who loses his nephew in a plane crash that was made to look like an accident but there's more to it than just that.
Albums/Songs/Podcasts to listen to
데자 부 (Deja Vu) by Dreamcatcher
Vincenz: Although the song doesn't sound as intense as their other releases, the latest music video tells a deeper story. There is a line that struck me: "Now I'm holding this pain," especially that it talks about betrayal and abandonment. The melodic musical arrangement accompanied by contrasting light and dark visuals blend so well together — which gives a surreal and melancholic feeling to listeners and viewers alike.
Go Up by SB19
Vincenz: SB19 has been garnering attention for weeks. They sound like a K-Pop boy group because they were trained by a Korean agency. Although I'm not totally a fan, I appreciate their music especially since it talks about aiming high and achieving your dreams. Despite the hard choreography, their live vocals sound great. P-Pop is finally improving!
Linkin Park Favorites
Rodneil: It's been quite a stressful past couple of weeks for me. To combat the urge of setting myself on fire, I've been listening to a lot of my favorite Linkin Park songs. The collection is mostly from the Hybrid Theory and Meteora albums. Listen to the full playlist.
Feel Special by TWICE
Rodneil: TWICE's gradual concept change is evident in their new song Feel Special. More than that, though, the song seems to hold a special place in the members' hearts as it alludes to their struggles. Especially Mina who is struggling with anxiety and begged off from parts of their tour but still participated in the album with strong support from the other members.
Games to play
Madden NFL 20
Gab: I know how everyone is on some hype train towards the recently released NBA 2K20 video game, but there are other sports-related games out there. As someone who is starting to have a level of interest with the NFL, Madden NFL 20 introduced me to how American football actually works. If you need a quick change of pace from shooting the basketball, I suggest you try scoring touchdowns.
NBA 2K20
Rodneil: Echoing what Gab said on his NBA 2K20 review — this game essentially feels like a massive patch for NBA 2K19. That's not entirely a bad thing. It's still the superior NBA simulation game and for it to improve, EA needs to step up big time with NBA Live. Will still play it because it's my number one way to destress.
The Legend of Zelda: Link's Awakening
Luigi: As a child, I never played the original Link's Awakening on the Gameboy. I joined the Zelda party way too late. Thankfully, this Switch remake plays like a traditional game on the Gameboy. The new Link's Awakening brings a lot to the table for both new and old players. It's a well-polished game that doesn't rely too much on nostalgia.
---
Now Playing is the GadgetMatch team's favorite games, movies, TV shows, and more each month. If you're curious to know what we're into at the moment, this is what you should check out. So grab your popcorn, get some drinks, and enjoy what's now playing!
Spider-Man back in MCU after Sony, Marvel reconcile
Spider-Man is sticking around in the MCU neighborhood
Our favorite friendly, wall-crawling hero Spider-Man is sticking around in the MCU neighborhood.
A report by Variety details how Marvel and Sony jointly announced that they are indeed working together to produce a third film in the Spider-Man: Homecoming franchise that's set in the MCU. A little while ago, Spidey's future in the Marvel Cinematic Universe looked bleak after Sony and Marvel failed to come to an agreement about revenue sharing on future films.
Negotiations broke down after Sony refused a 50/50 split. The Variety report says the two companies went back to the original deal which "stipulates that Marvel receives about 5 percent of first-dollar gross and all merchandising revenues.
Not just a third film
The third installment in the Spider-Man: Homecoming franchise is scheduled for release on July 16, 2021. That's not all, part of the agreement ensures that Spider-Man will also appear in other movies produced by Marvel studios.
Sony owns the live action film rights to Spider-Man but the company's Amazing Spider-Man franchise didn't do as well as they hoped. It had to be cancelled after only two films despite a planned trilogy.
Marvel, who has built an unprecedented cinematic universe, swooped in and convinced Sony to produce a film together featuring Spider-Man. MCU's Spider-Man, played by Tom Holland, has since appeared in a handful of MCU movies — two of which with him as the titular character.
TikTok, BTS J-Hope launch #CNSchallenge
To celebrate the idol's new music
TikTok is teaming up with BTS J-Hope in a global in-app challenge to celebrate the idol's new music. His new song "Chicken Noodle Soup (feat. Becky G)" is launching today at 6PM KST and with it, the video platform is encouraging everyone to take part in the #CNSchallenge.
The challenge is open to over 40 countries including Singapore, USA, the UK, and France. It will happen from September 27 to October 4. Those who want to participate simply need to upload a creative video on TikTok to the tune of 'Chicken Noodle Soup (feat. Becky G)' with the hashtag "#CNSchallenge".
BTS officially joined TikTok on September 25 just ahead of the launch of the upcoming challenge. They quickly gained over 2M followers and 4M likes within 13 hours of opening, proving BTS' global fame. Followed by the first video that celebrates the opening of their official TikTok account, BTS will be using this channel to engage with their fans across the globe.
BTS is easily the top K-Pop boy group today enjoying support from millions of ARMYs — the official name of the boy group's fan base. The group has topped prominent music charts, sold out worldwide tours including stadiums and have been recognized with numerous prestigious awards like the Billboard Music Awards and American Music Awards.