YouTuber converts hoverboard into flying cloud from Dragon Ball
"Hoverboards" have been under the spotlight for all the wrong reasons lately, suffering from tons of bad publicity due to spontaneous combustions, travel bans and the like.
But that hasn't stopped Cosplaying YouTuber Yes Ranger from giving the infamous rideable a fun and entertaining twist.

Dressing himself up as Son Goku – the lead character of popular anime franchise Dragon Ball, Yes Ranger disguised his "hoverboard" as Goku's companion – the Nimbus Cloud (or Kinton/Kinto'un cloud).
The cosplayer went around Taipei on the 'nimbus cloud hoverboard'.
And had this ridiculously good-looking slow mo as birds flew away while he made his way around a temple.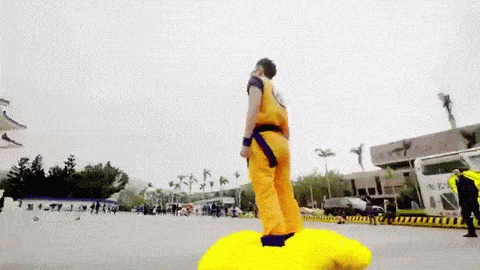 He drew stares and smiles from curious bystanders.
And had very amused kids run with him at a park.
This isn't the first time a stunt like this was pulled. Pranking couple PrankvsPrank made a video of Aladdin going around New York City while on his 'magic carpet' and drew similar reactions.
In a separate video, Yes Ranger explained how PrankvsPrank pulled off the 'magic carpet' stunt and also showed how he made his 'nimbus cloud hover board'.
This Dragon Ball nimbus cloud hover board idea was a lot of fun and definitely super! Goku would be proud.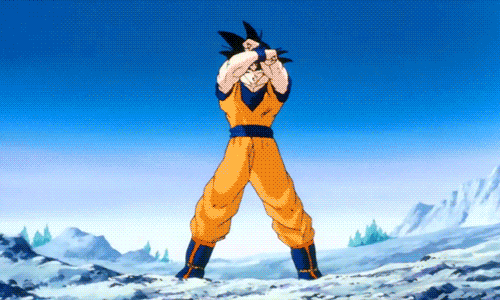 LG G7 ThinQ will have a dedicated button for Google Assistant
No ThinQ for you
Raise your hands if you enjoyed Samsung's Bixby button. Now, put those non-existent hands back down. However, if you were one of the scant few who did use it, you might enjoy the upcoming LG G7 ThinQ.
As you might have noticed from leaked renders, LG's new flagship sports an extra button that curiously looks like a dedicated ThinQ button. Now, we have reports that our hunches have a little bit of truth to them.
According to CNET, the G7's inconspicuous little button links directly to Google Assistant, rather than LG's ThinQ AI. The button will occupy the phone's left edge, opposite the power button on the right.
Even without the button, users can pull up the Google Assistant by long-pressing the home button or through voice commands. A dedicated button will eliminate the need for a long press or for shouting "Okay, Google" in public.
Like LG's other phones, the G7 will have voice commands exclusive to LG. Previously, these mainly include the various functions available to their camera technology. With the G7, we can hope for a more generalized slew of commands tailored for other phone functions.
With the G7 ThinQ, LG will be the first smartphone maker to ship with a dedicated button for Google. Before, dedicated AI buttons linked only to their brand's exclusive assistant. Most popularly, Samsung's Bixby button opened the phone's assistant of the same name.
Sadly, like Bixby, LG won't allow G7 users to rebind the button for other apps. This exclusivity is the same pain point that the Bixby button suffered from.
Of course, the LG G7 ThinQ will still launch officially on May 2 in New York. Anything can happen before then. If the reports are true, its Google Assistant button will enjoy more staying power if LG allows us to rebind it for other purposes.
SEE ALSO: LG G7 ThinkQ appears in a promo teaser showing a new angle
Vivo launches V9 Youth with FullView display and dual rear cameras
It is a toned-down version of the V9
Nearly a month after the launch of its V9 smartphone, Vivo has expanded the series with the V9 Youth.
The new Vivo V9 Youth was launched in India for INR 18,990 (US$ 287) and will be available on both online and offline channels. While the offline availability of the device starts today, the online platforms such as Flipkart, Paytm Mall, Amazon, and Vivo E-store will begin selling the phone from April 24.
The smartphone, as Vivo claims, is designed keeping in mind the young and dynamic consumer base and hence is packed with a host of new features like dual cameras on the rear, Android 8.1 Oreo, face unlock, and there's also something called a Game Mode to deliver an uninterrupted gaming experience.
The V9 Youth focuses on its camera capabilities. The highlight of the smartphone is its dual rear cameras with 16- and 2-megapixel sensors. Selfie lovers get a 16-megapixel camera at the front alongside the AI Face Beauty feature. The device comes with a triple-card slot for adding two nano-SIM cards and one microSD card. On the rear, it also has a fingerprint sensor.
It comes with a metal unibody design and will be available in black and gold color options. On the front, the Vivo V9 Youth sports a 6.3-inch Full HD+ display with a 19:9 aspect ratio. Under the hood is a Snapdragon 450 SoC coupled with 4GB of RAM. It comes with 32GB of internal storage that can be expanded up to 256GB using a microSD card.
It's backed by a 3260mAh non-removable battery and lacks fast charging support. The device runs Android 8.1 Oreo with the company's own FunTouch OS 4.0 running on top of it.
"With the launch of 'Vivo V9 Youth,' we are bringing the best features of our flagship V9 in a new avatar for our young and modern consumers," said Kenny Zeng, CMO, Vivo India.
Vivo Y71 receives pricing in the Philippines
Vivo's newest affordable smartphone
After making a quiet debut in India, the Vivo Y71 is making its way to the Philippines. Even better news: It comes with a lower starting price.
In the Philippines, you can purchase the Y71 beginning at PhP 7,990 (US$ 152). That's lower than the US$ 170 price we reported before, but take note that this is for the 2GB memory configuration. If you want the variant with 3GB of memory, you'd have to shell out PhP 8,990.
Besides that, the two models share the same specifications, from the Snapdragon 450 chipset and 16GB of expandable storage, to the 3360mAh battery and 6-inch 720p 18:9 screen.
The only real difference is in the cameras. Both have the same 5-megapixel front camera, but the 3GB memory version has a 13-megapixel rear camera while its cheaper sibling has only 8 megapixels for its main shooter.
You can find the Vivo Y71 in online and offline retailers in the Philippines beginning today.