YouTuber converts hoverboard into flying cloud from Dragon Ball
"Hoverboards" have been under the spotlight for all the wrong reasons lately, suffering from tons of bad publicity due to spontaneous combustions, travel bans and the like.
But that hasn't stopped Cosplaying YouTuber Yes Ranger from giving the infamous rideable a fun and entertaining twist.

Dressing himself up as Son Goku – the lead character of popular anime franchise Dragon Ball, Yes Ranger disguised his "hoverboard" as Goku's companion – the Nimbus Cloud (or Kinton/Kinto'un cloud).
The cosplayer went around Taipei on the 'nimbus cloud hoverboard'.
And had this ridiculously good-looking slow mo as birds flew away while he made his way around a temple.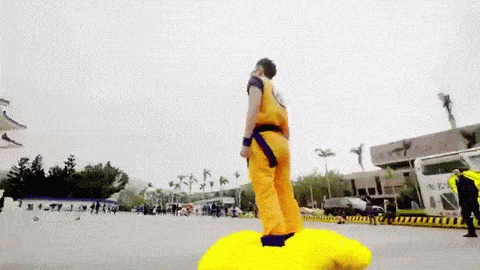 He drew stares and smiles from curious bystanders.
And had very amused kids run with him at a park.
This isn't the first time a stunt like this was pulled. Pranking couple PrankvsPrank made a video of Aladdin going around New York City while on his 'magic carpet' and drew similar reactions.
In a separate video, Yes Ranger explained how PrankvsPrank pulled off the 'magic carpet' stunt and also showed how he made his 'nimbus cloud hover board'.
This Dragon Ball nimbus cloud hover board idea was a lot of fun and definitely super! Goku would be proud.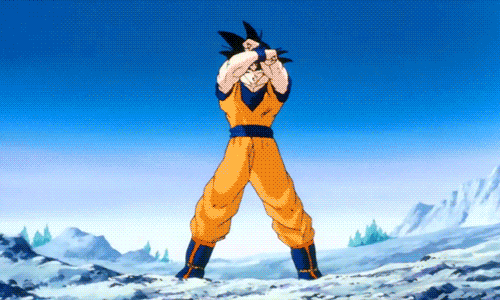 NVIDIA GeForce Now will bring PC games to Android devices
Taking on Google Stadia and Microsoft xCloud
Cloud gaming is a recent trend in the industry which aims to revolutionize gaming in the future. In the past few years, industry giants have launched their own cloud gaming platforms: Google announced Stadia, while Microsoft announced xCloud. Soon, they will be joined by NVIDIA with its own GeForce Now which will be available to Android devices soon.
GeForce Now is NVIDIA's cloud gaming platform that has been in beta for PC, Mac, and NVIDIA Shield TVs. With this recent announcement, GeForce Now will finally come to Android devices. More people will be able to play AAA PC games from their Android devices, regardless of specs. NVIDIA's platform also has the advantage of streaming PC gaming titles from Steam, UPlay, and other digital stores. In comparison, titles available to Google Stadia and Microsoft xCloud is more limited.
NVIDIA is improving the GeForce Now — as such, the platform will remain in beta phase for the foreseeable future. It is free for everyone to try. Those willing will need a compatible Bluetooth gamepad, since some games are unplayable through touch controls alone.
There is no exact date when the GeForce Now will be available to the public. There are also no details yet as to how much the platform will cost as of the moment.
NVIDIA's GeForce Now is part of the industry's push towards cloud gaming. Cloud gaming works by streaming a whole game through the internet so people can play their favorite games anytime, anywhere. However, it remains to be seen if people will welcome the technology with open arms — after all, it requires a fast and stable internet connection.
Xiaomi launches Android One powered Mi A3
A clutter-free user experience
Xiaomi has launched a wide-range of phones this year in an attempt to cover every price bracket. While it has indisputable supremacy in the entry-level bracket, the brand is also slowly catching up on the premium side.
So far, all phones launched by Xiaomi are backed by MIUI. The A-series however, aims to offer a stock Android experience. Partnering with Google for Android One, the device is guaranteed to receive timely security and feature updates.
First announced in Spain, Xiaomi has now unveiled the Mi A3 in India and is available in White, Blue, and Grey. It'll take on the Realme 5 series, Vivo Z1 Pro, and Samsung Galaxy M40. With this new phone, Xiaomi will improve upon the shortcomings of the Mi A2.
The headphone jack is making a comeback and the design has been drastically improved. The front has a 6-inch HD+ AMOLED display and it also houses the fingerprint sensor. The front and back are protected by Gorilla Glass 5 and splash resistant coating.
Powering the phone is a Snapdragon 665 processor with 4GB or 6GB of RAM and expandable storage. The rear has a triple camera setup consisting of a 48-megapixel primary camera, 8-megapixel wide-angle lens, and a 2-megapixel depth sensor. While the front gets a 32-megapixel selfie shooter with support for face unlock.
Backing these internals is a 4,000mAh battery that supports 18W fast charging. Software enhancements in the UI are non-existent because the phone ships with pure Android out-of-the-box.
It'll be available in two configurations — 4GB+64GB costing INR 12,999 and 6GB+128GB costing INR 15,999. Sale starts from xx September via Mi.com and other offline channel partners. There's a INR 1,000 if users purchase using an HDFC Bank credit or debit card.
Spider-Man could be out of the MCU, #SaveSpiderMan trends
Fans are blaming Sony
Spider-Man's future in the Marvel Cinematic Universe (MCU) is looking bleak.
A report by Deadline says that Sony and Marvel failed to come to terms on a deal. Marvel reportedly offered an even 50/50 split on co-financing future films involving the wall-crawler. The deal could extend to the larger Spider-Man universe that Sony also intended on building and that, perhaps, was when the company started to become protective.
The report says Sony just "did not want to share its largest franchise." For its part, Sony has rebounded nicely from the mess that was the two Amazing Spider-Man movies. In 2018 they released the Marvel's Spider-Man PS4 game as well as the animated flick Spider-Man: Into the Spider-Verse. Both were massive hits critically and commercially.
It's a puzzling move on Sony's part considering how much life the MCU has breathe into the character. Tom Holland, the actor who plays Spider-Man in the MCU is still under contract to do two more films. Director of Spider-Man: Far From Home Jon Watts, likewise, is still under contract but if this stalemate between Sony and Marvel persists, we might be looking at a vastly different live-action Spidey.
If you've seen the latest Spidey film, you also know that it ended on a massive cliffhanger so this new turn of events is major bummer for fans.
#SaveSpiderMan trends on Twitter
Following the news, fans of Spidey in the MCU couldn't help but voice out their disappointment and displeasure with Sony. #SaveSpiderMan quickly trended on Twitter with fans pointing out how Sony is ruining the character.
WE LOST HIM MARVEL 😢#SpiderMan #SaveSpiderMan pic.twitter.com/nYkeb5tDVI

— Kimbula Banis (@PO5IT1VE) August 20, 2019
The entire Internet's reaction to Sony pulling Spider-Man from the MCU

(i spent too much time on this for you not to retweet) pic.twitter.com/rHLQ8SXRwr

— paul orgies (@PaulOrgies) August 21, 2019
TOM HOLLAND DESERVES BETTER

SAVE SPIDEY pic.twitter.com/0cqc2bhXoO

— SAVE SPIDEY (@KarolxSpidey) August 20, 2019
#SaveSpiderman or else Stan Lee is gonna whoop your ass Sony pic.twitter.com/qAQzWyzm6T

— Ali (@captmarvel_af) August 20, 2019
C'mon Disney do your thing! Buy Sony and #SaveSpiderMan pic.twitter.com/ApDGKbAMxI

— Omar Tafur (@omar75tafur) August 20, 2019
Clearly, Spidey fans aren't pleased. Here's to hoping Sony will listen to this outcry because right now, this is literally everyone…