Globe's Virtual Hangouts: Music, campus, K-Pop, and esports
More coming this year
Last year, Virtual Hangouts brought you music festivals, concerts, youth summits, K-fan meets, and esports tournaments with the #OLTogetherNow. Well, strap up because they're back.
Globe launched their Virtual Hangouts return with a virtual 360-degree view launch event last February 18. They, of course, had to tease us with sneak peeks of GoJAM, GoCAMPUS, GoKOREAN, and GoESPORTS this year.
GoJAM
Jumping off of last year's GoJAM, Virtual Hangouts partnered with Karpos Live to bring a concert series featuring local and international acts from Paradise Rising, a music collective born out of Globe and 88rising's partnership. Talents such as Jason Dhakal, Claudia Baretto, Leanne and Naara, and more are in this year's line-up.
In light of circumstances last year, GoJAM brought you virtual Wanderland Music Festival 2020 and the Double Happiness: Winter Wonder Festival. So, tune in and wait for any new updates on this year's events. While on the wait, GoJAM is stepping up their virtual immersive experience with virtual 360 concerts and choose-your-own-adventure interviews in this year's plans.
GoCAMPUS
GoCAMPUS is bringing in another virtual youth summit and Future Reinvented. Students will be challenged to put theory into practice through a 5G Hackathon where teams make real-life applications of 5G technology.
With these events, GoCAMPUS hopes to reinvent school and learning experiences for students. While, empowering them to eventually bring to life real-world applications of 5G technology in society, industries, and smart cities.
GoKOREAN
Globe and K-Pop sensation BLACKPINK's partnership and the recently concluded THE SHOW virtual concert aside, GoKOREAN has even more in store.
With GoKOREAN, K-fans get to enjoy interactive activities, like the design-your-own cup sleeves event as a way of celebrating the birthdays of BLACKPINK members. Virtual Hangouts will be having the Kmmunity Fest where fans can have a safe space to mingle and share their love of all thing K-Culture. Kmmunity Fest will be new platforms such as SHOOR, Upstream, as well as Vlive and VLive+.
GoESPORTS
Globe's ongoing efforts to improve the Philippine esports scene by developing and discovering new esports talents and athletes was loud and clear with their VH UltiCup last year. How? Well, they opened both professional and amateur gamers to the competitive scene and giving them the opportunity to represent the country at the SuperGameFest 2020.
With its recent partnership with Riot Games Southeast Asia, it is no surprise that Globe is paving way for new opportunities for local gamers and enthusiasts. GoESPORTS has a few tournaments on their line-up for this year so keep your eyes peeled for any announcements.
If you're interested in music, campus learning, K-culture, and esports, you can be part of these upcoming events on Virtual Hangouts simply through the GlobeOne app. On the app, just click on the Virtual Hangouts tab to view the events and join.
Netflix unveils official casting for the Korean adaptation of 'La Casa de Papel'
Featuring Korea's top talents
A few full moons ago, we heard Netflix is about to release a Korean adaptation of the popular Spanish Original Series La Casa de Papel, also known as Money Heist. We even made hilarious suggestions on who's going to perform the role of Arturito.
The Heist comes to Korea! Netflix announces the Korean adaptation of its Spanish original series #LaCasaDePapel 💸

And we all know who'd be the perfect Arturito 😅

Posted by GadgetMatch on Tuesday, December 1, 2020
But, no more guessing. Netflix has just announced the official casting for the Korean Original Series. The show will feature Korea's top talents including Yoo Ji-Tae from The Swindlers as the Professor, Kim Yunjin from Seven Days, Ode to My Father as Seon Woojin, an inspector at Task Force Team. (Think: Raquel Murillo.)
The Korean adaptation of La Casa de Papel — which will launch globally as a Netflix Original Series — centers around members of the gang recruited by the Professor. It will be similar to the well-loved series, complete with hostages, and a Task Force Team tackling the heist.
More details are yet to come, but one thing is certain. The show's creators will breathe new life into the familiar storyline to global audiences with 12 episodes. And we're all aboard the hype train.
The Korean adaptation is directed by Kim Hong-Sun, written by Ryu Yong-jae, Kim Hwan-chae, and Choe Sung-jun. Meanwhile, BH Entertainment and Contents Zium serve as the production companies.
The official cast
Gang Members: Yoo Ji-tae ("The Professor"), Park Hae-soo ("Berlin"), Jeon Jong-seo ("Tokyo"), Lee Won-jong ("Moscow"), Kim Ji-hun ("Denver"), Jang Yoon-ju ("Nairobi"), Park Jung-woo ("Rio"), Kim Ji-hun ("Helsinki"), Lee Kyu-ho ("Oslo")
Task Force Team: Kim Yunjin ("Seon Woojin"), Kim Sung-o ("Cha Moohyuk")
Hostages: Park Myung-hoon ("Cho Youngmin"), Lee Joobeen ("Youn Misun")
Netflix new anime features Record of Ragnarok, Resident Evil
And many more titles
Anime fans will have their fill as Netflix is serving a bountiful anime buffet in the following months. Staying true to their announcement at the all virtual AnimeJapan 2021 event months back, more titles are coming our way.
During the virtual stage event, Netflix announced the upcoming worldwide release of Record of Ragnarok (premiering June 2021), an anime adaptation of the hugely successful manga of the same name. The story about the epic fight for the fate of humanity will join an ever expanding slate of anime, including previously announced titles like the comedic, slice-of-life series The Way of the Househusband (premiering April 8, 2021) or the popular RESIDENT EVIL: Infinite Darkness (premiering later this year).
Here's everything that's coming soon that you should watch out for:
Record of Ragnarok is the story of 13 gods from across the globe and 13 of the world's most notable humans fighting it out in one-on-one battles to decide the fate of humanity.  Based on the manga created by Azychika, Shinya Umemura and Takumi Fukui, an earnest battle of transcendental rage begins!
Based on a manga by Azychika, Shinya Umemura, Takumi Fukui
Director: Masao Okubo
Series Composition: Kazuyuki Fudeyasu
Character Design: Masaki Sato
Music: Koji Takanashi
Animation Production: GRAPHINICA
Voice Cast: Miyuki Sawashiro, Tomoyo Kurosawa, Tomokazu Seki, Hikaru Midorikawa, Wataru Takagi
Yasuke
Global Premiere Date — April 29, 2021
In a war-torn feudal Japan filled with mechs and magic, the greatest ronin never known, Yasuke, struggles to maintain a peaceful existence after a past life of violence. But when a local village becomes the center of social upheaval between warring daimyo, Yasuke must take up his sword and transport a mysterious child who is the target of dark forces and bloodthirsty warlords.
Director, Creator, Executive Producer: LeSean Thomas (Cannon Busters)
Character Design: Takeshi Koike
Music & Executive producer: Flying Lotus
Animation Production: MAPPA
Voice Cast (Yasuke) & Executive Producer: LaKeith Stanfield
EDEN
Global Premiere Date — May 27, 2021
Thousands of years in the future, a city known as "Eden" is inhabited solely by Artificially Intelligent robots whose former masters vanished long ago. On a routine assignment, within the depths of the city, two maintenance robots accidentally awaken a human baby girl from stasis questioning all they were taught to believe– that humans were nothing more than a forbidden ancient myth. Together, the two robots secretly raise the child in a safe haven outside Eden.
Director: Yasuhiro Irie (Fullmetal Alchemist: Brotherhood)
Producer: Justin Leach
Character design: Toshihiro Kawamoto
Concept design: Christophe Ferreira
Screenplay: Kimiko Ueno
Background art director: Clover Xie
Music: Kevin Penkin
Animation Production: CGCG
Feared among the yakuza as "The Immortal Dragon", Tatsu is a legend of the underworld with an impressive number of defeated rival gangs under his belt. However, hoping to wash his hands of his past, Tatsu gets married and devotes himself fully to the way of the househusband by diligently undertaking the cooking, cleaning, washing and grocery shopping each day. On the other hand, there's one person who's not happy about Tatsu's new domestic life — his tough, former yakuza underling, Masa. As Tatsu tries his best to pursue the way of the househusband, one assassin after another tries their hand at taking him out!
Based on a story by Kosuke Oono
Director: Chiaki Kon (Nodame Cantabile, Pretty Guardian Sailor Moon Crystal)
Series Composition: Susumu Yamakawa
Theme Song performed by UchikubiGokumonDoukoukai
Opening song, Shufu no michi / ending song, "Kiwami"meoto kaido
Animation Production: J.C.STAFF
Cast: Kenjiro Tsuda, Shizuka Ito, Kazuyuki Okitsu
In 2006, there were traces of improper access to secret Presidential files found in the White House's network. American federal agent Leon S. Kennedy is among the group invited to the White House to investigate this incident, but when the lights suddenly go out, Leon and the SWAT team are forced to take down a horde of mysterious zombies. Meanwhile, TerraSave staff member Claire Redfield encounters a mysterious image drawn by a youth in a country she visited, while providing support to refugees. Haunted by this drawing, which appears to be of a victim of viral infection, Claire starts her own investigation. The next morning, Claire visits the White House to request the construction of a welfare facility. There, she has a chance reunion with Leon and uses the opportunity to show him the boy's drawing. Leon seems to realize some sort of connection between the zombie outbreak at the White House and the strange drawing, but he tells Claire that there is no relation and leaves. In time, these two zombie outbreaks in distant countries lead to events that shake the nation to its very core.
Original Work/Production/Supervision: Capcom Co., Ltd.
Full 3DCG animation production: Quebico
Production: TMS Entertainment
We're getting an OPPO Reno5 Marvel Edition
For the Marvel diehard
Marvel fanatics, assemble! OPPO has once again teamed up with Marvel for a brand new collaboration. This is the OPPO Reno5 Marvel Edition.
It's the exact same ideal midranger that is the OPPO Reno5 but this one's in 4G and is heavily Marvel branded. For specs, features, and what the phone can do, you can read this hands-on.
We're in the endgame now
The OPPO Reno5 Marvel Edition takes heavy inspiration from the Quantum Suits worn by the Avengers on the film Avengers:Endgame when they went on a "time heist" to retrieve the Infinity Stones and undo Thanos' snap.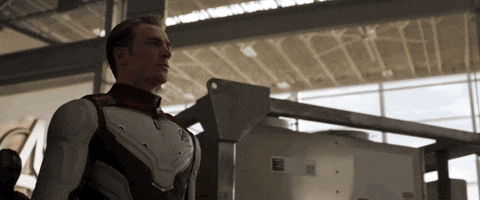 It's a combination of black, gray, silver, and red. While in the center of the phone's back casing is the "A" logo, which combines two iconic Marvel elements —  the Avengers logo and Captain America's shield. The back of the phone is designed around the letter "X", taking its inspiration from the logo of Black Widow.
The textured finish creates a unique feel to the phone reminiscent of the high-tech suits worn by The Avengers. The sides of the phone are silver with a black stripe in the middle revealed through laser-etching.
Avengers accessories
Naturally, The packaging and accessories included in the OPPO Reno5 Marvel Edition are also Avengers-themed. Everything from the earphones, SIM card extractor pin, charger, and charge cable come in graphical and color elements from Marvel's The Avengers.
There's also a protective phone case designed in the iconic Marvel style of a red background printed with theoriginal six avengers in the Marvel Cinematic Universe: Iron Man, Captain America, Thor, Hulk, Black Widow, and Hawkeye.
ColorOS 11: Avengers theme
That's not the official name but it might as well be. The homescreen of the Reno5 Marvel Edition is again reminiscent of Quantum Suits. OPPO app icons also have their own Marvel Universe coating to them.  To stay within universe, there are six different lockscreen wallpapers.
The icons of the original OPPO apps on the home screen have been replaced with those depicting various heroes or items in the Marvel Universe.
The OPPO Reno5 Marvel Edition will be available in select markets including the Philippines.
SEE ALSO: Unboxing the OPPO F11 Pro Marvel's Avengers Limited Edition