Instagram hides your story's viewer list after 24 hours
People are furious, including me
Instagram has just removed your ability to see who viewed your stories after 24 hours. Just when Facebook added a long-awaited feature that sparked joy in the hearts of many, Instagram takes away the lifeblood of every Story user.
In case you've been living under a rock, Stories is a feature on Instagram that lets you post photos and videos which automatically disappear, but allows you to see who viewed your content. For people who love stroking their egos and knowing their stalkers, this was a godsend.
It was this week when Instagram silently snuck behind our backs and removed this feature without explaining. Even highlights, which are stories that are permanently displayed on your profile, hide the viewer list. Instagram hasn't given a statement regarding its update yet. Users instead expressed their ire on Twitter:
👀 Instagram now hides story viewer list after 24 hours!

Lots of users right now be 🤬😱https://t.co/EZL7EYKLhE pic.twitter.com/TuNFVazQ5p

— Matt Navarra (@MattNavarra) February 6, 2019
Yes, Matt. We're furious as hell. 😡
instagram deleted the story viewer list on archived stories BUT THE WHOLE REASON I ARCHIVE STORIES IS TO CATCH PEOPLE INSTA STALKING pic.twitter.com/V3vh3ur9Iv

— jessica mathers (@jessicamatherss) February 6, 2019
Absolutely true. This is the whole reason why I'm uploading on Instagram Stories in the first place. 😞
instagram taking off viewer lists has made me have a mental breakdown .

— zainab (@zainabismaill) February 6, 2019
Same, girl. Same. Gonna call my therapist, BRB. 👋
instagram story viewer lists aren't visible after 24 hours?? how am i supposed to know who's stalking me

— emma (@xemma_degennaro) February 5, 2019
I wholeheartedly agree. Instagram stories helped me weed out my stalkers and people who have bad intentions. Hear that, police? 🙄
ATTENTION PEOPLE: @INSTAGRAM REMOVED THE VIEWER LISTS OF OUR STORIES AFTER 24 HOURS AND NOW WE CAN'T GET THE VALIDATION WE NEED BECAUSE WE WILL NEVER KNOW IF OUR CRUSH/ES STALKED US

— The MJ Jucutan (@mj_jucutan) February 8, 2019
Now, we'll never know if our crush/es like us back 'cause we can't check the viewer list anymore. 💔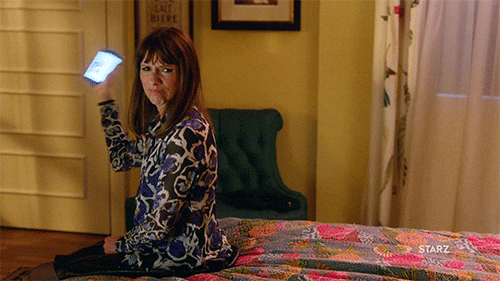 How do you feel about Instagram's recent update? Share your thoughts with us in the comments section!
BlackBerry Messenger is shutting down
Enterprise version will live on
Do you still remember your BlackBerry Messenger PIN? Almost a decade ago, BBM was the world's most efficient solution for instant messaging. Before dependable data plans simplified messaging, BlackBerry offered a free alternative for its users. Years later, the tables have turned. Data packages have popularized other free messaging services like Messenger, Whatsapp, Telegram, and Viber. BlackBerry Messenger became obsolete.
Three years ago, BlackBerry tried a few resuscitation strategies, adding support between other apps. Unfortunately, it wasn't enough. Users just flowed liberally to other messaging apps.
Naturally, the end is near. BBM is past its expiration date. Now, BlackBerry has made the funeral official. On May 31, the company will cease support for BBM. Because of a rapidly declining user base, the messaging service will be shut down. At least, for consumers.
Instead, BlackBerry Messenger will live on through its enterprise version. Unlike the consumer version, BBMe — as the enterprise version is called — offers end-to-end encryption and message editing after sending. Initially intended for business users, the service requires a biannual US$ 2.50 subscription fee. Because of the recent announcement, BlackBerry Messenger Enterprise is now available for everyone to download.
"Though we are sad to say goodbye, the time has come to sunset the BBM consumer service, and for us to move on," BlackBerry said in a blog post. Regardless of its user base now, BBM's end is a sad day for instant messaging. Back in its heyday, BlackBerry was a major force in the smartphone world, going toe-to-toe with Samsung and Apple. Exchanging BBM PINs was, in itself, a secret handshake exclusive only to BlackBerry users. Whether you were a user or not, BlackBerry Messenger was a huge hit back in the day.
SEE ALSO: BlackBerry KEY2 LE is a toned-down, colorful version of KEY2
Video sharing app TikTok has disappeared from India
The company has challenged the ban in court
The Indian government has ordered Google and Apple to take down the Chinese-owned TikTok video app after a court expressed concerns over the spread of pornographic material.
The Tamil Nadu state court had on April 3 asked the federal government to ban TikTok, saying it encouraged pornography and made younger users vulnerable to sexual predators. Its ruling came after an individual launched a public interest litigation calling for a ban.
In accordance with the ruling, the government asked Google and Apple to remove the app from Google Play and the App Store, respectively. Both companies have complied with the ruling.
TikTok is one of the most popular mobile apps in India and had been trending on app stores for quite some time. Bytedance, the company that runs the app, says it has more than 500 million users worldwide and 120 million of them are from India.
The app allows users to make and share short videos and it can still be used by those who have already downloaded it on their smartphones. Lip-syncing, jokes, Bollywood music, and memes have been a massive hit with the audience. With a 15-second time limit, the app is competing against behemoths like Instagram and even YouTube.
Bytedance has declined to provide a comment, stating the issue is still in court. The company has challenged the court's decision and the next hearing is set for April 24.
Last week, a 19-year-old was shot dead by a friend in New Delhi as they posed with a pistol to make a video to show on TikTok. These incidents have fueled criticism for the app and unmoderated videos of minors are rampant.
This wasn't the first time TikTok had been under scrutiny. In February, The US federal trade commission slapped a fine of US$ 5.7 million on the app to settle allegations of child privacy law violations.
Plum is a dating app designed for women who want deeper connections
'Where respect is rewarded'
Tired (of dating apps)? Lonely? Looking for love — well, at least meaningful connections?
One new dating app will try to redefine the dating app experience.
"Where respect is rewarded" — that's the tagline forwarded by Plum Dating. The dating app aims to reward respectful behavior by men where things other than just looks are factored in.
The brainchild of Jenna Birch, a dating coach and the author of The Love Gap: A Radical Plan to Win in Life & Love, Plum allows women to rate men they've encountered on the app and not the other way around. Also, you can only rate the guy, but only after your date. The scoring system revolves around three core values: Profile authenticity, Communication, and Follow-through. As for men, the higher your rate is, the more visible you'll be in the app.
In theory, this setup aims to scope out the "nice men" as women navigate a safer dating landscape. Think of it: Women have all the control, including if they want the option to message potential mates first, or the opposite, while men legitly just have to be decent people to score well. As to if it will actually work in real life, we'll find out this spring, which is when the app is slated to come out.