Instagram hides your story's viewer list after 24 hours
People are furious, including me
Instagram has just removed your ability to see who viewed your stories after 24 hours. Just when Facebook added a long-awaited feature that sparked joy in the hearts of many, Instagram takes away the lifeblood of every Story user.
In case you've been living under a rock, Stories is a feature on Instagram that lets you post photos and videos which automatically disappear, but allows you to see who viewed your content. For people who love stroking their egos and knowing their stalkers, this was a godsend.
It was this week when Instagram silently snuck behind our backs and removed this feature without explaining. Even highlights, which are stories that are permanently displayed on your profile, hide the viewer list. Instagram hasn't given a statement regarding its update yet. Users instead expressed their ire on Twitter:
Yes, Matt. We're furious as hell. 😡
Absolutely true. This is the whole reason why I'm uploading on Instagram Stories in the first place. 😞
Same, girl. Same. Gonna call my therapist, BRB. 👋
I wholeheartedly agree. Instagram stories helped me weed out my stalkers and people who have bad intentions. Hear that, police? 🙄
Now, we'll never know if our crush/es like us back 'cause we can't check the viewer list anymore. 💔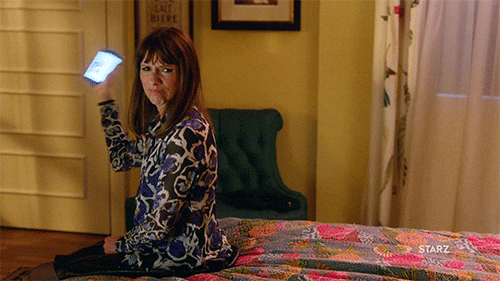 How do you feel about Instagram's recent update? Share your thoughts with us in the comments section!
Top iOS 15 Features to look out for
FaceTime for Android, anyone?
The next version of iOS rolls out this fall. There are new features such as FaceTime for Android, new Memojis, rebranded Safari and Messages app, personal identification card compatibility for Wallet, and more.
But in this video, we rounded up our Top 10 iOS 15 Features you should look out for.
Watch the whole video by clicking here.
Voilà AI Artist turns your selfies into 3D cartoons, caricatures
And many more artistic renditions!
From FaceApp to Zepeto, plenty of avatars from these apps proliferated social media platforms. Most recently, the Internet went crazy with cute avatars once more. You probably noticed how people have been posting a 3D cartoon version of themselves, akin to a Disney character. It's all thanks to Voilà AI Artist — a photo-editing app using artificial intelligence to turn your photos into artistic renditions.
Get yourself painted as a Renaissance painting.
Have your selfies transformed into a 3D cartoon from an animated movie.
Turn your photos into a 2D cartoon…
… or even have your face drawn as a caricature.
Voilà AI Artist is developed by WeImagine.AI., a Canada-based team of creators and developers. The app is free to download on the App Store and Google Play Store. If you're concerned about the app's privacy policy, read it here.
The US revokes Trump's executive order that banned TikTok
A level-playing field for everyone
President Joe Biden signed an executive order on Wednesday that sets criteria for the government to evaluate the risk of apps connected to foreign adversaries. It's specifically meant for apps like TikTok and WeChat, which President Trump banned.
It should use an "evidence-based approach" to see if they pose a risk to US national security, said Biden. If apps are found violating fundamental laws, a ban can be imposed. The task of identifying threats has been given to the US Commerce Department.
Trump's executive order particularly targeted TikTok and WeChat. Instead, Biden is opting for a level-playing field for everyone. Biden shares the same concerns as Trump, but their approach is vastly different.
Under the previous administration, TikTok remained in a precarious position as Trump sought to ban the app unless it sold to an American company. A proposal was produced that would have seen Oracle and Walmart owning a US entity of the service and taking responsibility for handling TikTok's US user data and content moderation.
But there were numerous legal challenges, and before they could be ironed out, Trump lost the election. The Biden administration's new executive order does not affect those negotiations, which are a separate process. The order also calls upon federal agencies to develop recommendations – for future executive actions or legislation — on how to protect the data of US citizens.