Instagram hides your story's viewer list after 24 hours
People are furious, including me
Instagram has just removed your ability to see who viewed your stories after 24 hours. Just when Facebook added a long-awaited feature that sparked joy in the hearts of many, Instagram takes away the lifeblood of every Story user.
In case you've been living under a rock, Stories is a feature on Instagram that lets you post photos and videos which automatically disappear, but allows you to see who viewed your content. For people who love stroking their egos and knowing their stalkers, this was a godsend.
It was this week when Instagram silently snuck behind our backs and removed this feature without explaining. Even highlights, which are stories that are permanently displayed on your profile, hide the viewer list. Instagram hasn't given a statement regarding its update yet. Users instead expressed their ire on Twitter:
Yes, Matt. We're furious as hell. 😡
Absolutely true. This is the whole reason why I'm uploading on Instagram Stories in the first place. 😞
Same, girl. Same. Gonna call my therapist, BRB. 👋
I wholeheartedly agree. Instagram stories helped me weed out my stalkers and people who have bad intentions. Hear that, police? 🙄
Now, we'll never know if our crush/es like us back 'cause we can't check the viewer list anymore. 💔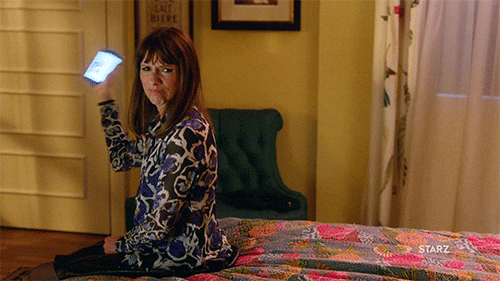 How do you feel about Instagram's recent update? Share your thoughts with us in the comments section!
Dark theme on Google Maps finally available for Android users
What took them so long?
Dark themes or dark modes have been around for years, and pretty much every major platform has adopted the design element. Google rolled out the option gradually to all its apps, but Maps was yet to get the new treatment.
On its blog, Google has confirmed that dark theme will soon be rolling out to all Google Maps for Android users globally. To check for the new option on your phone, simply head to the Settings tab of the app, tap on Theme and then look for the Always in Dark Theme option.
The dark mode is not just an adaptation of operating systems and apps to protect users. It is already an almost natural way to have an interface that consumes less energy and thus, becomes much more interesting to use. AMOLED displays consume significantly low energy, and the greyscale reduces strain.
Android has been at the forefront of this adoption from the start, and Google has done the same with its apps, albeit more slowly. Google says that all users should get the feature soon, and it may take a couple of days for the rollout to complete. For now, there's no word on when Google Maps for iOS will get the same feature.
Race For Water is a virtual race and fundraiser for clean water access
Raise funds when you run, walk, or ride your bike
Clean water is a right, not a privilege. As per United Nations, the average distance African and Asian women walk to collect water is six kilometers, while carrying at least one 20-liter jug.
Waves for Water Philippines, in partnership with Takbo.PH launches Race For Water, in time for Women's Month and Water Month. The virtual fundraiser is also tribute to World Water Day, addressing the global water crisis we are facing.
Runners and fitness enthusiasts can hit their personal targets through this online event while helping people along the way. This innovative race is designed to ensure social distancing and prioritize safety among participants and beneficiaries.
"I want clean water access for everyone, how do I help?"
Wherever you are in the world, you can join the virtual event, but entitlements and raffle prizes are open to Philippine residents only. To join, you can amp up your support by walking, running, and biking that extra mile.
Sign up at app.takbo.ph and record your progress using any GPS-tracking app of your choice. For every personal target hit, there's a monetary equivalent. Waves for Water will convert the accumulated distance traveled by all participants into liters of filtered water.
Proceeds of Race For Water will go towards building a gravity-fed water system for an upland indigenous peoples' community in Porac, Pampanga. This ensures they have water points within meters of their homes.
"When can I sign up and join the race?"
The Virtual Race starts March 1, 2021, and will be ongoing until April 15, 2021. To know more about Race For Water, visit the fundraising page.
Follow @wavesforwaterphilippines and @race4water on Instagram, for updates on giveaways, premium raffle items, and other side events. The event is organized in partnership with H&M Philippines, Aveda Philippines, The Bouldering Hive, and co-presented by TUMI Philippines, San Miguel Corporation, and Atlas.
For more information, visit Race for Water Virtual Run | Race for Water Virtual Ride.
BPI Foundation's Breakthrough app teaches personal finance through a digital board game
Your financial choices can either save you or break you!
BPI Foundation, the social responsibility arm of the Bank of the Philippine Islands, launched its first interactive mobile game. Called Breakthrough: The Financial Choices We Make, the game aims to educate more Filipinos about personal finance in an entertaining manner. For brevity, we'll be calling the game Breakthrough from hereon.
You can sharpen your financial awareness, understanding, and judgment — from basic to complex financial concepts. Saving, budgeting, insurance, debt management, investments, and retirement planning; your financial choices can either save you or break you.
Walkthrough
Breakthrough utilizes a board game set up like Monopoly, but instead of humans, you're going against AI opponents. Players roll the dice which travels around the digital board landing on a corresponding tile.
Each tile presents common life events where a player's decision can affect their score. There's an opportunity to save, go on vacation, invest in stocks, or purchase insurance. You can even experience mishaps beyond your control like getting scammed, phished, or having emergencies such as car breakdown and home damage.
Overall, you can either amass or lose wealth depending on the path you decide to take. Whoever has the most assets, investments, coins, and highest net worth wins the game.
App development
The development of the app is the Foundation's response to the World Bank's study recommending the use of edutainment as a form of teaching financial concepts to the public, as stated by BPI Foundation Executive Director Owen Cammayo.
Apart from the board game, the app included a Financial Wellness journal, quizzes, and tips for players. Moving forward, the BPI Foundations plans to use the app in future runs of financial education webinars and other Foundation activities.
Moreover, the game is planning to scale up, further improving and expanding the gameplay. The Foundation, together with its partner Taktyl Studios, is working on allowing multi-player options, too. Breakthrough is now available on the App Store and Google's Play Store.