Instagram hides your story's viewer list after 24 hours
People are furious, including me
Instagram has just removed your ability to see who viewed your stories after 24 hours. Just when Facebook added a long-awaited feature that sparked joy in the hearts of many, Instagram takes away the lifeblood of every Story user.
In case you've been living under a rock, Stories is a feature on Instagram that lets you post photos and videos which automatically disappear, but allows you to see who viewed your content. For people who love stroking their egos and knowing their stalkers, this was a godsend.
It was this week when Instagram silently snuck behind our backs and removed this feature without explaining. Even highlights, which are stories that are permanently displayed on your profile, hide the viewer list. Instagram hasn't given a statement regarding its update yet. Users instead expressed their ire on Twitter:
👀 Instagram now hides story viewer list after 24 hours!

Lots of users right now be 🤬😱https://t.co/EZL7EYKLhE pic.twitter.com/TuNFVazQ5p

— Matt Navarra (@MattNavarra) February 6, 2019
Yes, Matt. We're furious as hell. 😡
instagram deleted the story viewer list on archived stories BUT THE WHOLE REASON I ARCHIVE STORIES IS TO CATCH PEOPLE INSTA STALKING pic.twitter.com/V3vh3ur9Iv

— jessica mathers (@jessicamatherss) February 6, 2019
Absolutely true. This is the whole reason why I'm uploading on Instagram Stories in the first place. 😞
instagram taking off viewer lists has made me have a mental breakdown .

— zainab (@zainabismaill) February 6, 2019
Same, girl. Same. Gonna call my therapist, BRB. 👋
instagram story viewer lists aren't visible after 24 hours?? how am i supposed to know who's stalking me

— emma (@xemma_degennaro) February 5, 2019
I wholeheartedly agree. Instagram stories helped me weed out my stalkers and people who have bad intentions. Hear that, police? 🙄
ATTENTION PEOPLE: @INSTAGRAM REMOVED THE VIEWER LISTS OF OUR STORIES AFTER 24 HOURS AND NOW WE CAN'T GET THE VALIDATION WE NEED BECAUSE WE WILL NEVER KNOW IF OUR CRUSH/ES STALKED US

— The MJ Jucutan (@mj_jucutan) February 8, 2019
Now, we'll never know if our crush/es like us back 'cause we can't check the viewer list anymore. 💔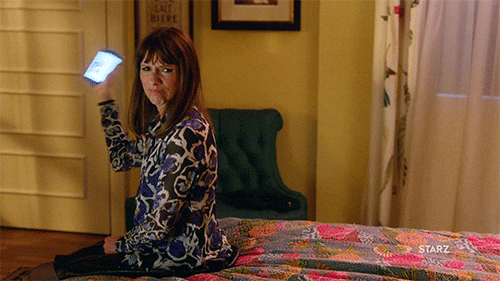 How do you feel about Instagram's recent update? Share your thoughts with us in the comments section!
New Huawei phones are suspended from having Facebook out of the box
Another blow to Huawei, but this is minimal
Here's more news about the US trade ban against Huawei. The latest American company to take action is Facebook. The popular social networking company is no longer allowing pre-installation of its apps on Huawei phones.
The latest blow to the Chinese tech giant doesn't necessarily mean users won't be able to access Facebook. According to a report by Reuters, customers who already bought Huawei phones will still be able to use Facebook apps and receive updates. Although, new Huawei phones will no longer have Facebook pre-installed. Other Facebook-owned apps are also affected including WhatsApp and Instagram.
If you purchased a Huawei phone lately, you might have noticed that your phone came with a few apps pre-installed — aside from the native apps, of course. Usually, smartphone vendors have deals with developers like Facebook to make their app widely available. Aside from Facebook, Huawei phones also come pre-installed with Twitter and Booking.com in many markets.
While Facebook's move to stay away won't badly hurt Huawei, it could affect the partnership sales outlook. Again, the Facebook ban only affects Huawei phones that have yet to come out of the factory. Also, Facebook can still be downloaded from the Google Play Store assuming Huawei will not lose access to it soon.
Google: Cutting off Huawei is an even bigger threat
Could lead to less secure apps
For three weeks, Huawei's biggest concerns were the loss of Android and ARM architecture support. The recent Trump ban created pandemonium for the Chinese company. Since the ban's announcement, Huawei has struggled with solutions and appeals. Unfortunately, the company's troubles are not stopping.
In a Financial Times report, Google argues that Trump's ban will ironically open Huawei to more cybersecurity issues. Likewise, an Android ban will cascade down to the operating system's supported apps. Users will likely resort to less secure installation methods for their lost apps.
Google further explains that using an Android hybrid (since the platform is open-source by nature) could result in more holes in the system's security. Huawei's alternative — either their own custom OS or a forked Android variant — will not offer the same amount of protection.
In related news, Facebook has banned their app's pre-installs on their future smartphones. Currently, Huawei's phones come installed with Facebook's slew of apps — Facebook, Instagram, and Whatsapp. Arguably, all three apps are essential pieces of a smartphone's ecosystem. As such, smartphone makers often strike pre-installation deals with app developers, allowing devices to come with these essential apps.
Of course, Huawei users can still install them manually through the Google Play Store. However, this method is also in jeopardy. By August 19, Google is forced to sever support for Huawei, pending a permanent resolution. The ban can feasibly take the Play Store with it. If that happens, Huawei users can no longer install Facebook through the usual means. Users will start resorting to Huawei's own store or APK installs.
Huawei's continued dealing with bans rings an ominous death knell for the Chinese company. Without a conclusive resolution, the world's number-two smartphone manufacturer is facing an uncertain, dangerous future for its phones, inside and out.
Final Fantasy's music officially comes to Spotify
From every game in the series!
Square Enix has done something we've all been wishing for: Uploading a collection of official Final Fantasy soundtracks to Spotify and other music streaming platforms.
News began spreading around the web as Spotify users noticed that there are heaps more FF songs available. It's also been reported that Apple Music and Amazon Music have them, as well.
The uploaded tracks span all main FF entries plus direct sequels and spin-offs. If you've ever been in the mood for a gaming nostalgia trip at home or on the road, this may be the best time.
While there has been FF-related music on Spotify in the past, this is the first time it's been made official. And yes, it includes songs from Final Fantasy VIII.