Instagram hides your story's viewer list after 24 hours
People are furious, including me
Instagram has just removed your ability to see who viewed your stories after 24 hours. Just when Facebook added a long-awaited feature that sparked joy in the hearts of many, Instagram takes away the lifeblood of every Story user.
In case you've been living under a rock, Stories is a feature on Instagram that lets you post photos and videos which automatically disappear, but allows you to see who viewed your content. For people who love stroking their egos and knowing their stalkers, this was a godsend.
It was this week when Instagram silently snuck behind our backs and removed this feature without explaining. Even highlights, which are stories that are permanently displayed on your profile, hide the viewer list. Instagram hasn't given a statement regarding its update yet. Users instead expressed their ire on Twitter:
Yes, Matt. We're furious as hell. 😡
Absolutely true. This is the whole reason why I'm uploading on Instagram Stories in the first place. 😞
Same, girl. Same. Gonna call my therapist, BRB. 👋
I wholeheartedly agree. Instagram stories helped me weed out my stalkers and people who have bad intentions. Hear that, police? 🙄
Now, we'll never know if our crush/es like us back 'cause we can't check the viewer list anymore. 💔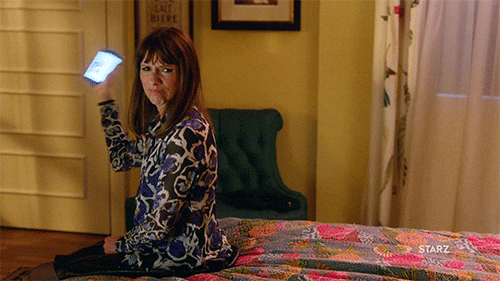 How do you feel about Instagram's recent update? Share your thoughts with us in the comments section!
Facebook on iOS now has dark mode
It's more dim than dark
Took them a while but it appears Facebook on iOS now has dark mode. The company started publicly testing the feature back in early November and it looks like more users are now able to make the switch.
To turn your Facebook app into dark mode on iOS, you only need to tap the Menu button on the lower-right hand side of the screen. Scroll down and look for Settings and Privacy then tap that. Afterwards, the Settings and Privacy option will expand. You'll then see Dark Mode right up above App Language. Tap on Dark Mode. It's turned off by default but you have the option to turn it on or match your system settings.
Earlier reports suggest the company is also testing the dark mode on Android. However, as of the moment, it's only more widely available for iOS users.
Android users should be able to see the update come to their devices in the next few weeks.
It's important to note that this is different from the dark mode that some Android UI/UX. This particular app date is native to the app versus the one forced by the Android skin.
The best apps in the App Store this 2020
According to Apple
It's that time of the year! Apple finally presented its App Store Best of 2020 winners. The technology giant recognized 15 apps and games that contributed to making life easier, healthier, and more connected this year.
Best Apps of 2020
iPhone App of the Year: Wakeout!, developed by Andres Canella
iPad App of the Year: Zoom
Mac App of the Year: Fantastical, developed by Flexibits
Apple TV App of the Year: Disney+
Apple Watch App of the Year: Endel
Best Games of 2020
iPhone Game of the Year: "Genshin Impact," from miHoYo
iPad Game of the Year: "Legends of Runeterra," from Riot Games
Mac Game of the Year: "Disco Elysium," from ZA/UM
Apple TV Game of the Year: "Dandara Trials of Fear," from Raw Fury
Apple Arcade Game of the Year: "Sneaky Sasquatch," from RAC7
App Trends of 2020
App Trend of the Year: Shine, for helping users practice self-care.
App Trend of the Year: Caribu, for connecting families to loved ones.
App Trend of the Year: "Pokémon GO," for reinventing the way we play, from Niantic.
App Trend of the Year: ShareTheMeal, for helping users make a difference.
App Trend of the Year: Explain Everything Whiteboard, for helping bring remote classrooms to life.
App Store Best of 2020 award
To celebrate these 15 apps, Apple had its designers bring meticulous craftsmanship, creating the first-ever physical App Store Best of 2020 award. It was inspired by the signature blue App Store icon.
Committing to its sustainability mission, each award reveals the App Store logo set into 100 percent recycled Aluminium, with the winner's name engraved on the other side.
Enterprise giant Salesforce acquires Slack for $27.7 billion
Salesforce's biggest purchase in the 21st century
Business software pioneer Salesforce is buying work-chatting service Slack for US$ 27.7 billion. The acquisition of Slack is being hailed as Salesforce's biggest purchase in the 21st century.
Salesforce CEO Marc Benioff has said that together the two companies will shape the future of enterprise software. Salesforce has a robust unified platform for businesses to connect with their employees, customers, and partners, making it a perfect match for Slack.
The deal comes as the communication platform struggles to fully capitalize on the Coronavirus pandemic. With remote working becoming the new norm, the demand for enterprise communication apps has skyrocketed.
It faces a lot of competition from Microsoft Teams, which is deeply connected with Office and Outlook. Even Facebook and Google joined the race. However, their solutions lacked deep integration with other enterprise modules.
Slack was founded as a gaming company in 2009 in Canada but it soon emerged as the widely used workplace messaging app. It focused on real-time communication, giving teams the option to rely on an instant messaging app over email.
Details of the sale
According to the acquisition terms, Slack shareholders will receive US$ 26.79 in cash and 0.0776 shares of Salesforce common stock for each Slack share or US$ 45.5 per share based on Salesforce's closing price on Tuesday.
Salesforce was the first company in the world to widely adopt the SaaS (Software as a Service) model, and it has worked wonders. The company was also among the first to leverage the cloud computing trend. It designed its entire systems around a decentralized hub that can be accessed remotely from any device, anywhere.
If the deal goes through as planned, Salesforce hopes to control Slack sometime from May to July 2021.