Instagram hides your story's viewer list after 24 hours
People are furious, including me
Instagram has just removed your ability to see who viewed your stories after 24 hours. Just when Facebook added a long-awaited feature that sparked joy in the hearts of many, Instagram takes away the lifeblood of every Story user.
In case you've been living under a rock, Stories is a feature on Instagram that lets you post photos and videos which automatically disappear, but allows you to see who viewed your content. For people who love stroking their egos and knowing their stalkers, this was a godsend.
It was this week when Instagram silently snuck behind our backs and removed this feature without explaining. Even highlights, which are stories that are permanently displayed on your profile, hide the viewer list. Instagram hasn't given a statement regarding its update yet. Users instead expressed their ire on Twitter:
Yes, Matt. We're furious as hell. 😡
Absolutely true. This is the whole reason why I'm uploading on Instagram Stories in the first place. 😞
Same, girl. Same. Gonna call my therapist, BRB. 👋
I wholeheartedly agree. Instagram stories helped me weed out my stalkers and people who have bad intentions. Hear that, police? 🙄
Now, we'll never know if our crush/es like us back 'cause we can't check the viewer list anymore. 💔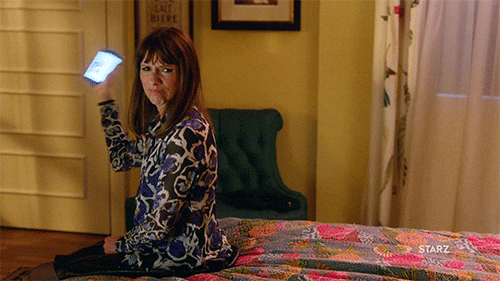 How do you feel about Instagram's recent update? Share your thoughts with us in the comments section!
Amazon bans TikTok for employees, reverses decision in a few hours
Everyone's worried about using TikTok now
Amazon sent an internal memo to its employees, asking them to remove the TikTok from any mobile device that can access their company email. The memo was picked up by the mainstream media almost immediately and it served as an indication of how American companies are losing trust in the Chinese-backed app.
However, the company soon backtracked and an Amazon spokesperson said the request had been sent out in error and that there was no change to the company's policies at the moment.
Company spokeswoman Jaci Anderson declined to answer questions about what caused the confounding turnaround or error. The original memo cited "security risks" as the reason for avoiding TikTok.
In response, TikTok failed to understand Amazon's concerns. It did not receive any communication from Amazon before the email went out.
However, the social media app has received a lot of backlash from authorities due to its poor data privacy history. TikTok is banned in India and recently, the US suggested it's considering a similar ban on the app.
Furthermore, US lawmakers have been concerned about the app for months now. The US army and navy instructed soldiers to delete the app from military devices in December. The biggest concern regarding TikTok is that its parent company, based in China, is required to share information collected on users with the Chinese government.
"We still do not understand their concerns, we welcome a dialogue so we can address any issues they may have and enable their team to continue participating in our community," TikTok said.
4K streaming could be cheaper soon
Thanks to the H.266 format
Watching 4K videos on YouTube or Netflix is taxing on mobile data, consuming about a gigabyte or more. But a new compression method could change 4K streaming soon.
Developed by Fraunhofer Heinrich Hertz Institute, the H.266 / Versatile Video Coding format aims to bring a more efficient way of compressing and streaming videos digitally. This new standard is meant to replace two existing standards — the H.264/AVC and H.265 HEVC.
Compared to the two, H.266 can transmit 4K videos at a much lower file size. The institute says H.266 can transmit a 10-minute UHD video at only 5GB of data.
This is almost 50 percent more efficient than the most advanced video format in the market, H.265 HEVC. Right now, HEVC requires 10GB of data to transmit the same 10-minute UHD video. As such, consumers can expect cheaper 4K streams with the H.266 format.
For example, a 25-minute 4K video that clocks in at 4GB can be streamed at a much lower 2GB with the new format. This will drastically reduce data and bandwidth consumption for consumers and companies.
The new video format also tries to solve the patent royalty system that has long plagued H.264 and H.265. Right now, companies have to deal with the messy system of paying licenses and royalties just to include these formats to their apps and websites. H.266 does away with these licenses, promising a better deal than the old formats.
Support and availability
As of right now, support for H.266 is being worked on both the software and hardware level. According to the institute that developed the format, Media Coding Industry Format is working on chip designs that support the new format on a hardware level.
Meanwhile, the institute is working on an encoder and decoder software which will be released this autumn.
It is worth noting, however, that H.266/VVC is not the only format that promises to improve 4K streaming on devices. Most tech companies today are adopting AV1 alongside VP9. These two formats are developed by separate organizations.
Right now, these formats — along with the H.266 — promise a better way of streaming 4K that will ultimately benefit everyone.
Google removes 25 apps for secretly stealing your data
The apps were downloaded more than 2 million times
Google has removed 25 apps from its Play Store for slyly collecting your data in the background. The apps were collectively downloaded more than 2.3 million times before the company clamped down.
According to French cybersecurity firm Evina, the malicious apps were developed by the same threat group. They seemed to offer different functionalities but were fundamentally designed to phish data.
The apps disguised themselves as step counters, image editors, video editors, wallpaper apps, flashlight applications, file managers, and mobile games. While offering some functionality on the front, the end-goal was always to collect user data.
Basically, what these sinister apps do is steal Facebook user's credentials if they regularly open the account on their phone. The phishing app would overlay a web browser window on top of the official Facebook app and load a fake Facebook login page. You'd assume you're logging in to your account, but in reality, you just handed over your username and password.
Evina discovered the flaw in these apps and contacted Google for further action at the end of May. Once the company's findings were verified, the apps were kicked from the Play Store. Google not only removed the apps from the Play Store but also disabled them on users' smartphones and informs them via the Play Protect feature.
In recent times, users are increasingly aware of phishing and data collection since social platforms like TikTok have also been caught red-handed. Apple has emphasized its focus on privacy and announced a host of new features to protect the user via iOS 14. Even Xiaomi has added a range of new methods to protect the user in MIUI 12.