Instagram hides your story's viewer list after 24 hours
People are furious, including me
Instagram has just removed your ability to see who viewed your stories after 24 hours. Just when Facebook added a long-awaited feature that sparked joy in the hearts of many, Instagram takes away the lifeblood of every Story user.
In case you've been living under a rock, Stories is a feature on Instagram that lets you post photos and videos which automatically disappear, but allows you to see who viewed your content. For people who love stroking their egos and knowing their stalkers, this was a godsend.
It was this week when Instagram silently snuck behind our backs and removed this feature without explaining. Even highlights, which are stories that are permanently displayed on your profile, hide the viewer list. Instagram hasn't given a statement regarding its update yet. Users instead expressed their ire on Twitter:
Yes, Matt. We're furious as hell. 😡
instagram deleted the story viewer list on archived stories BUT THE WHOLE REASON I ARCHIVE STORIES IS TO CATCH PEOPLE INSTA STALKING pic.twitter.com/V3vh3ur9Iv

— jessica mathers (@jessicamatherss) February 6, 2019
Absolutely true. This is the whole reason why I'm uploading on Instagram Stories in the first place. 😞
instagram taking off viewer lists has made me have a mental breakdown .

— zainab (@zainabismaill) February 6, 2019
Same, girl. Same. Gonna call my therapist, BRB. 👋
instagram story viewer lists aren't visible after 24 hours?? how am i supposed to know who's stalking me

— emma (@xemma_degennaro) February 5, 2019
I wholeheartedly agree. Instagram stories helped me weed out my stalkers and people who have bad intentions. Hear that, police? 🙄
ATTENTION PEOPLE: @INSTAGRAM REMOVED THE VIEWER LISTS OF OUR STORIES AFTER 24 HOURS AND NOW WE CAN'T GET THE VALIDATION WE NEED BECAUSE WE WILL NEVER KNOW IF OUR CRUSH/ES STALKED US

— The MJ Jucutan (@mj_jucutan) February 8, 2019
Now, we'll never know if our crush/es like us back 'cause we can't check the viewer list anymore. 💔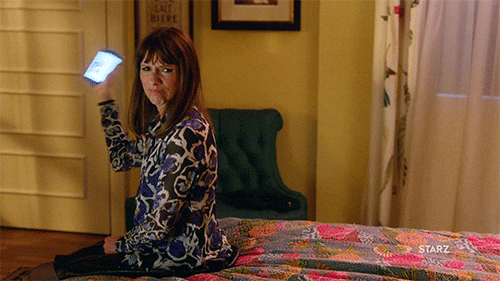 How do you feel about Instagram's recent update? Share your thoughts with us in the comments section!
Spotify extends free trial to 3 months
Try Spotify Premium for a longer period of time
Spotify offers a free trial for everyone wanting to try the Premium experience. Spotify Premium used to be free for just 30 days, but that is changing today. Starting this August, Spotify is extending its Premium free trial for three months.
Spotify Premium is now offering the first 3 months for free. Everyone can try it out. The feature is rolling out globally with all of the plans eligible upon sign-up.
However, the three month offer is open only for those who haven't tried Premium before. To activate, visit the website of Spotify Premium. Signing up requires either a credit card or a carrier billing.
Those lucky to grab the three month offer gains access 50 million song tracks available on-demand and ad-free, along with access to 450,000 podcast titles. Spotify is the leading music streaming service globally, and it offers an Android, iOS, desktop and web apps for all. Today, it boasts 217 million users across 79 markets.
8 career lessons I learned while playing Mobile Legends
The ingredients to winning in-game and in life
This is the first of a three-part series. Watch out for the next two articles.
When people say games have nothing to contribute in your life, I honestly believe they're wrong. Playing Mobile Legends isn't something I do mindlessly. I think, strategize, and find a way to win. Throughout the whole match, I'm invested in my game. I focus up, even though to some, it's just a "game."
In between defeats and victories, I realized a lot of lessons along the way. Here's what I learned that's also applicable in your work and career:
People are the key to success
To rise through the ranks — just like in life — we need to deal with people no matter how much we hate it. If you know how to lead, follow, and go with the flow, you'll succeed. Mobile Legends taught me that it can't always be just you. To succeed in this world (and in team fights), we need to work and band together. One man's failure is our failure, and one man's success is everyone's success. We just need to fight and bring each other up to victory.
You don't always get to retaliate
During my defeats, I learned that life doesn't give us a fair chance to fight back. Some circumstances in life tell us to just stop and accept defeat and take the lesson learned into improving the next fight. However…
You can still flip things around
If opportunities arise, you can retaliate and strike back. As long as you keep fighting and keep your people together, you can turn the tables and win. Life may throw us lemons, but we can always make lemonade out of it and drink it while we're on our way to victory.
There are a lot of selfish people in the world
People will leave the match unexpectedly, do things on their own and refuse to cooperate or steal your buffs and kills. You will encounter a lot of greedy and selfish people not just in games, but also in life. It's frustrating and annoying, but we always have a choice to outsmart them, to try to include them, talk them out of it, or just be kind, try to understand, and accept that some people are just selfish at their very core.
Not all battles are worth fighting for
When you're running on data, every minute and every fight should be worth it. Just like in life, our time, energy, and resources are limited. A former mentor always tells me to pick my battles, and I find it accurate especially as I am getting older and taking on more responsibilities.
We can't always win our fights, and when we see we're on the losing end, we can always retreat. There is no shame in admitting that you lost. Humility goes a long way.
Don't be arrogant and belittle people
Some people are just starting, and they won't hit as hard as you do. However, life happens and people gain a lot of experience where they grow stronger and smarter. You'll never know who will be a worthy competition or an important ally in the end game (or later in life). Choose to be kind, it doesn't even cost a cent to do so.
We all have our own pace and potential
Some people shine early. They get promoted, recognized, and get awards early in their careers. Heroes like Cyclops, Selena, and Angela are always strong during the first part. Other people (and heroes like Gusion, Claude, and Roger) shine in the middle as they rise through the ranks and the tables start turning around.
However, some shine in the late game. People (and heroes like Hanabi, Irithel, and Lesley) hits harder when they are at their peak condition. I guess what I'm saying is take your time because you'll shine when the time is right. All you have to do is grind and work on yourself for now.
Communication is key
You can't expect people to read what's on your mind (especially when you're playing a MOBA game). Like I said earlier, teamwork (read: people) is the key to success. If there's a problem, tell people what's wrong and how they can be better. Take the initiative to call for backup or ask everyone to retreat when they're in danger. Lead them when opportunities arise for your team to advance and take down your opponents. The main ingredient in winning in life (and in everything else) is communication.
Even Microsoft listens to your Skype and Cortana recordings
Absolute privacy is a myth
A couple of weeks back Apple admitted it listens to accidental triggers of Siri to analyze and improve user experience. They also added that none of the recordings are associated with the user's identity. However, contractors tasked to listen to these recordings admit coming across clips that revealed personal data.
Now, even Microsoft admits it uses human contractors to review its users' audio. The list of "listening" companies also includes Amazon, Facebook, and Google. If you want absolute privacy, going off-the-grid may be your only option.
Microsoft uses third-party contractors to listen to your voice conversations on Skype and virtual assistant Cortana. The updated privacy statement says a human review is used to help build, train and improve the accuracy of its artificial intelligence systems.
Motherboard was the first one to come across the new updated policy and company pages for Skype Translator, Cortana, and Microsoft Support now also contain similar disclosures.
While other companies like Facebook, Google, and Apple have suspended these collections, Microsoft says it will "continue to examine further steps we might be able to take." In simpler terms, "Screw you, we'll continue doing it."
The company also says the recordings may actually be subject to "transcription of audio recordings by Microsoft employees and vendors."
Users are increasingly worried about online privacy since the Cambridge Analytica scandal was revealed. Technology companies have a huge chunk of our daily lives and many aren't comfortable with it. Especially when privacy policies are complex and security loopholes are widely abused.