Instagram hides your story's viewer list after 24 hours
People are furious, including me
Instagram has just removed your ability to see who viewed your stories after 24 hours. Just when Facebook added a long-awaited feature that sparked joy in the hearts of many, Instagram takes away the lifeblood of every Story user.
In case you've been living under a rock, Stories is a feature on Instagram that lets you post photos and videos which automatically disappear, but allows you to see who viewed your content. For people who love stroking their egos and knowing their stalkers, this was a godsend.
It was this week when Instagram silently snuck behind our backs and removed this feature without explaining. Even highlights, which are stories that are permanently displayed on your profile, hide the viewer list. Instagram hasn't given a statement regarding its update yet. Users instead expressed their ire on Twitter:
👀 Instagram now hides story viewer list after 24 hours!

Lots of users right now be 🤬😱https://t.co/EZL7EYKLhE pic.twitter.com/TuNFVazQ5p

— Matt Navarra (@MattNavarra) February 6, 2019
Yes, Matt. We're furious as hell. 😡
instagram deleted the story viewer list on archived stories BUT THE WHOLE REASON I ARCHIVE STORIES IS TO CATCH PEOPLE INSTA STALKING pic.twitter.com/V3vh3ur9Iv

— jessica mathers (@jessicamatherss) February 6, 2019
Absolutely true. This is the whole reason why I'm uploading on Instagram Stories in the first place. 😞
instagram taking off viewer lists has made me have a mental breakdown .

— zainab (@zainabismaill) February 6, 2019
Same, girl. Same. Gonna call my therapist, BRB. 👋
instagram story viewer lists aren't visible after 24 hours?? how am i supposed to know who's stalking me

— emma (@xemma_degennaro) February 5, 2019
I wholeheartedly agree. Instagram stories helped me weed out my stalkers and people who have bad intentions. Hear that, police? 🙄
ATTENTION PEOPLE: @INSTAGRAM REMOVED THE VIEWER LISTS OF OUR STORIES AFTER 24 HOURS AND NOW WE CAN'T GET THE VALIDATION WE NEED BECAUSE WE WILL NEVER KNOW IF OUR CRUSH/ES STALKED US

— The MJ Jucutan (@mj_jucutan) February 8, 2019
Now, we'll never know if our crush/es like us back 'cause we can't check the viewer list anymore. 💔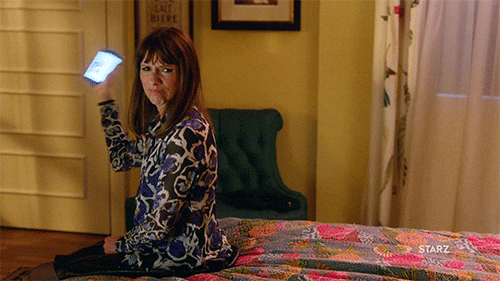 How do you feel about Instagram's recent update? Share your thoughts with us in the comments section!
Google is under investigation for abusing Android
Dominating the market comes with a price
Google has often been accused of monopolizing the smartphone market with the use of Android. While Android as an operating system is open source and anyone is free to make or use the system however they wish, Google's push of its apps is a bigger problem.
Android is maintained by the search engine giant and the code is available for everyone's use. But, Google pushes its range of apps in stock Android like Gmail, Maps, Play Music, YouTube, and more. Many accuse the company of forcing itself upon users and blocking the competition from a fair chance.
India's Competition Commission of India (CCI) has been reviewing Google's case for the last six months. The enforcement agency is currently at a preliminary stage and no official release has been made. Google, as well as CCI, have declined to comment.
The European Commission found Google guilty of dominating the market since 2011 and it's abusing its standard practice of installing Google apps. The investigation led to a US$ 5 billion fine from the antitrust agency.
Google and CCI have met in recent months and the complaint was filled by a "group of individuals." The agency has a track record of taking years to finish or conclude a case and we never know when a verdict might actually come.
Although, the CCI did impose a US$ 19 million fine on Google for "search bias" and abuse of its dominant position.
Android has a massive 85 percent market share and almost every Android phone ships with Google's suite of apps. These apps, in return, help the search engine push ads to the user and generate revenue for the company.
EA is looking into making a mobile version of Apex Legends
To battle with Fortnite
EA's battle royale game is a certified hit. Apex Legends, which was developed by Titanfall makers Respawn, has no fewer than 25 million registered players in just one week. The game is playable for free on multiple platforms (PC, PS4, and Xbox One), but why not make it available on mobile as well?
Early reports don't indicate mobile plans for the game, although during the Electronic Arts Q3 2019 earnings call, EA Games CEO said that they are looking into bringing Apex Legends to mobile devices.
Fortnite's userbase ballooned when it became available on Android and iOS, so it's a no brainer than EA also wants mobile gamers to join the fun.
"We are looking at how to take the game to mobile and cross-play over time, and I also expect that this game will have tremendous value in Asia, and we're in conversations about that," EA Games CEO Andrew Wilson said during the conference call.
There's no definite timeline for the release of Apex Legends on mobile, but it's certainly on the drawing board. For now, EA plans to introduce direct purchase options for players to buy items and new legends or heroes. They will also offer the so-called Apex Packs or simply loot boxes for more random items.
Apex Legends is not a pay-to-win game, so these items are purely cosmetic and can be used to customize your hero's looks in the game.
SEE ALSO: Apex Legends hits 25 million players after one week
Introducing Bumble's Spotlight: Pay to get to the top of the page
For just two Bumble coins!
You can't buy your way to true love but you can now buy a top spot on Bumble's swipe page.
You heard that right. Bumble just announced their new feature and they're calling it Spotlight. For two Bumble coins, which is around US$ 2, you can get your own profile to the top of the swipe page — the most conducive spot for swiping. Your profile stays there for 30 minutes and people won't even know you paid for the extra airtime.
Hi Martin! Spotlight is designed to advance your profile to the top for the stack to be viewable by more people instantly. When you use two Bumble Coins to activate Spotlight, for 30 minutes we will shuffle your profile to the top without anyone knowing. 💛

— Bumble (@bumble) February 6, 2019
Similar to Tinder Boost, this new feature allows for a bigger shot at better swiping results. It basically bumps you up in the queue. Remember, though, that you can only pay for being more visible on the app, but the swiping is still left to the other party.