How a connected home can help make your life better
With appliances getting smarter, things can only get better
A truly smart home uses machine learning to understand and adapt to a user's behavior and preferences. LG's ThinQ AI technology does exactly that — appliances communicate with each other and learn so it can anticipate the user's needs and optimize performance.
Take good care of your laundry
Some people enjoy doing their own laundry, especially those who travel a lot; then there are those who just don't have the time for it. Wash your date night lace and silk items separately from the rest of your wardrobe; or wash yours and your baby's pile simultaneously so you can spend more time with your precious one. Either way, the LG TWINWash can do the job as it can do two loads at the same time.
Steaming with LG's stackable front loader washer/dryer can also make things easier for someone who's single or for a new mom. Using the steam function, dress to impress by making sure your work clothes are wrinkle-free. Baby clothes also deserve the same special care as the heat of the steam will remove 95% of bacteria and allergens.
Keep food fresh while saving energy
Save time and energy with the LG Instaview Door-in-Door refrigerator, which lets you peek into its contents just by knocking twice, reducing the need to swing open its doors. The modern Slim French-Door refrigerators can also help manage energy consumption, thanks to the Inverter Linear Compressor.
If food waste is an issue, a refrigerator like the Two Door Top Freezer can help maintain temperature levels to help keep your food longer. Its digital sensors constantly monitor conditions within the refrigerator and it has strategically-placed vents in every section to help surround your food with cool air no matter where you put it.
Manage your home with a few taps
With the SmartThinQ App, you can control your appliances anytime wherever you may be. Because of LG's ThinQ AI technology, your appliances get smarter the more you use them. You can use it to turn your air conditioner on remotely or start wash cycles even before you get home.
It's no secret that home appliances help make our lives more convenient and efficient. This is not going to change anytime soon. With appliances getting smarter, things can only get better.
Apple champions menstrual health
With new preliminary findings from The Apple Women's Study
Menstrual health is a very common and sensitive topic for us women, and yet it remains under-researched.
As someone who underwent ovarian surgery a few months ago, one of the things I learned from that experience is how reproductive health is often overlooked.
Usual symptoms like bloating, stomach cramps, and tiredness can be easily dismissed as "common" during periods. But these should always be monitored.
In fact, one out of ten women has Polycystic Ovarian Syndrome (PCOS), a health condition which can possibly affect fertility rate, menstrual cycles, changes in physical appearance, mental health, among other factors.
And yet, a huge percentage of women remains undiagnosed.
The Apple Women's Study
This prevalent problem prompted Apple to create a digital study. It aims to gain a deeper understanding about the menstrual cycle and its relationship with a person's overall health.
The Apple Women's Study was launched in 2019 and is accessible via Apple Research App. It was done in collaboration with Harvard T.H. Chan School of Public Health and National Institute of Environmental Health Sciences (NIEHS).
Anyone living in the US who has ever menstruated can participate in the study. They simply need to download the app in their iPhone and sign up for the research.
With the help of period tracker Cycle Tracking on Apple Watch, or Cycle Tracking in the Health app on iPhone, participants' menstrual cycle data and survey answers from the study will be analyzed, and help inform the development of innovative products for menstrual cycles, risk assessment, and screening of gynecologic conditions.
New Preliminary Findings
Harvard Chan School researchers used survey data from the Apple Women's Health Study to advance the scientific understanding around the relationship between persistently abnormal periods, PCOS, and endometrial hyperplasia and cancer.
Looking at a preliminary analysis cohort of over 50,000 study participants, the study team found:
12 percent of participants reported a PCOS diagnosis. Participants with PCOS had more than four times the risk of endometrial hyperplasia (precancer of the uterus). And more than 2.5 times the risk of uterine cancer.

5.7 percent of participants reported their cycles taking five or more years to reach cycle regularity after their first period. Participants in that group had more than twice the risk of endometrial hyperplasia. More than 3.5 times the risk of uterine cancer, compared to those who reported their cycles took less than one year to reach regularity.
Previous interim updates
The Apple Women's Health Study team has previously shared a number of other interim research updates that highlight how large-scale, longitudinal research on menstruation can help advance the science around this topic.
Research published in the American Journal of Obstetrics and Gynecology focuses on cycle deviations, like irregular or prolonged periods, which can be a sign of underlying conditions including PCOS, fibroids, malignancies, or infections. The study found cycle deviations were found in 16.4 percent of the study population. Black participants had a 33 percent higher prevalence of infrequent periods compared to white, non-Hispanic participants. Asian participants had a higher prevalence of irregular periods.

Demonstrating just how common menstrual symptoms really are, researchers found the most frequently tracked symptoms were abdominal cramps, bloating, and tiredness, all of which were experienced by more than 60 percent of participants who logged symptoms. More than half of the participants who logged symptoms reported acne and headaches. Some less widely recognized symptoms, like diarrhea and sleep changes, were also tracked by 37 percent of participants logging symptoms.
After analyzing over 125,000 menstrual cycles, researchers found that participants experienced slightly longer menstrual cycles for cycles in which they received a COVID-19 vaccine. But participants' cycles typically returned to prevaccination lengths the cycle after getting a vaccine.
How about data privacy?
According to Apple, participants can control the data types shared with the study. There's transparency into how the data will be used for the purposes of the study.
What's in it for users?
With iOS 16 and watchOS 9, the Cycle Tracking app can inform users if their logged cycle history from the previous six months shows a pattern of irregular periods, infrequent periods, prolonged periods, or persistent spotting. 
Users are also able to learn about the Cycle Deviation detected. They can then export the last 12 months of their cycle history as a PDF to share with their provider.
By participating in Apple Women's Health Study, women can actively monitor their cycle and common symptoms.
In this way, participants contribute to a great cause which can create more reproductive health awareness and help other women understand their period cycles better. 
Apple Research App and Cycle Tracking is available on App Store.
7 tech gifts women actually want
Great relationship investments that will keep on giving!
With Valentine's day right around the corner, we're rounding up the perfect gifts for the woman in your life. Not only would they win you enough brownie points with your significant other, but they'll also –surely– make life much more convenient for them. After all, isn't that one of the best things about technology?
For the bookworm
A Kindle is always a great idea – especially one that's already pre-loaded with some books your significant other may like. 
While having physical copies of books still reigns supreme, much can also be said about the convenience of having access to your library wherever you are. During travels – yes, we're back to doing this now – it's also much lighter to carry a Kindle, freeing up space and weight allowance in your carry-on.
The Kindle Paperwhite, as the name suggests, almost looks like paper. The screen lights up to allow for reading in places with dim light. This, without being too harsh on the eyes.
For the one who enjoys individuality and self-expression
Phone cases have moved on from being utilitarian tools that keep our phones safe from breakage – they're one of the best ways to showcase one's individuality. And for you to say 'I love you' while providing something useful for her everyday life. Casetify has just released its Valentine's Day gift collection. 
From February 8th until the 15th, they are offering a Buy 2, Get 25% off deal when you use code 'Vday23' to purchase any phone cases or accessories at their website. A great way to keep phones and hearts from breaking with a discount.
For ensuring constant and fail-safe communication
Is your significant other in the market for a new phone? Well, you're in luck as this is practically a no-brainer. The Samsung Galaxy S23 Ultra just hit the market and it's an absolute beaut. Long battery life assures that you can stay connected and all of its five cameras will ensure that your couple photos are always looking crisp and bright.
It also comes with a stylus so that you can send each other handwritten love notes. Who says love had to die with technology?
For someone who loves fabulous hair
Always the popular and well-received gift for any occasion is the new Dyson Airwrap. It's the gift of well-styled hair without the damage. It's also one of the most enjoyable pieces of tech to use, making your loved one feel like a pro in the comfort of her own home. 
The new, special-edition Airwrap comes in Topaz Orange, stepping away from the traditional red typically used to represent Valentine's day and even the recently concluded Lunar New Year celebrations. It's bright, it's fiery (like your love *wink*), and as an added bonus, this colorway also brings you luck. Topaz Orange was inspired by the phonetic resemblance between 'mandarin- 桔' and 'luck- 吉' in Chinese. This is part of the reason why people eat a lot of mandarins during this season. The metallic finish is unique, giving an interplay of light on the surface of the machine. It also has gold accents and comes in a sleek, Byzantine Purple case.
For the one who loves to capture memories
We all love the convenience of digital photos and what can make it even better than having a physical copy of it instantly? Instax Square SQ20 also makes sure that you don't waste any of the film as you can preview the shot on its monitor, and re-shoot if necessary. You can even do simple edits before you print. 
You can also get more creative with a zoom function, shooting in double exposure mode, and making collages on the go. The camera comes in an elegant beige hue that will surely make for a special place on her shelf when not in use.
For the one who loves her skincare
Face yoga and gua sha routines have been all the rage online these days. If she's been following these trends, might as well get her a tech device that takes it to another level. 
The Foreo Bear is a dream Microcurrent Facial Toning Device that lets her do a toning routine in the comfort of her own home. It takes 3 minutes a day just to help her maintain healthy skin from the inside and out.
For the one who enjoys her music
Wireless, noise-cancelling headphones that fit your lady's classy vibe? We got you. Sony's WH-1000XM4 Silent White is an oldie but definitely a goodie. It has a luxurious, pearlescent finish with gold details that's also matched by its case. 
It can connect to two devices simultaneously and has superb sound quality. 
Mercury in retrograde: When technology and communications go haywire
Your survival guide to a crazy season
Buckle up, everyone! Mercury is in retrograde once again. In Astrology, this means the planet that governs technology, communications, and our very own thought processes spins backward. In our reality, it means doomsday is coming. (Kidding!)
When Mercury is in retrograde, flights and travels are usually delayed, people from the past pop back into our lives, communication systems break down, and our gadgets get into accidents or start malfunctioning.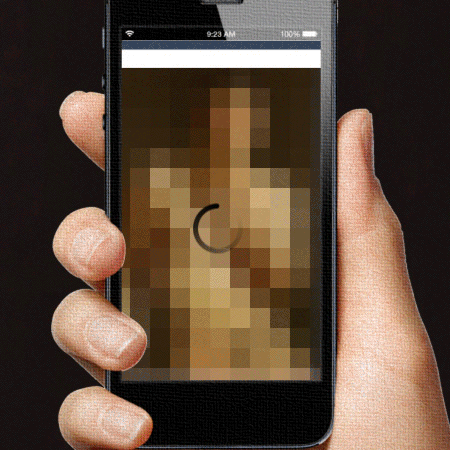 More importantly, this season makes everything fluid. Nothing will be set in stone. Decisions are usually changed when the season ends, so it's not a good time to sign contracts, schedule surgeries, have makeovers, launch a new project, or shop for electronic devices.
But fret not, this season shall pass. Here's what you should do before, during, and after the Mercury retrograde.
Protect your gadgets and gizmos with trusty cases and accessories
Honey, this season makes us feel frustrated, agitated, and annoyed. Often, we'll be rushing and getting into accidents. You might drop your phone on the toilet, break them, or forget them in a cab or restaurant. You gotta get yourself some straps to keep your phone with you at all times and dress them up with hard, shock-proof cases. Should they fall from your hands, you know they're safe.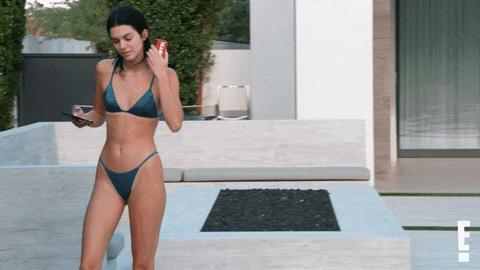 Back up your data, make sure it's safe and secure
Okay, Jenny, listen up. Mercury in retrograde is the season where we lose important stuff moments before we actually need them. It can be your keys, card, or presentation for your next meeting. The point here is you should back up all necessary data. Flash drives might break, Google Drive and other forms of storage may not work properly at the time you need them. The next thing you know, your life is in shambles.
Another thing to worry about is security and privacy. This season is also the time when people's secrets tend to get exposed, such as your affair with your best friend's boyfriend or your intimate videos getting leaked into the deepest, darkest corner of the internet. Keep your reputation from being smeared!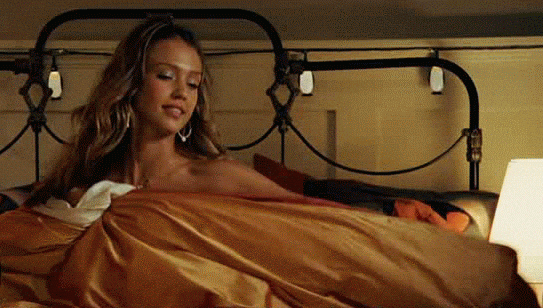 Double-check what you type and say
Be careful with miscommunication, my dear. It's normal to feel there's chaos in your head since Mercury in retrograde disrupts our thought processes. We become forgetful and more prone to mistakes, so double check your typos before hitting send. In addition, think twice before voicing out your opinions and emotions. Take a deep breath, and think before you click. Your words are powerful. Once you've hurt someone with it, you can be forgiven but they'll never forget.
P.S. Be mindful of what you post or tweet if you don't want to get dragged on social media.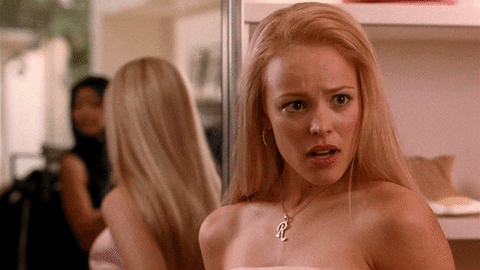 Keep your emotions in check and block your exes
If you haven't blocked your exes until today, you need to re-evaluate your life, Susan. During this season, we barely use our logic and just follow our emotions. There might come a time when you want to send a seven-paragraph message to your ex, please don't. You owe it to yourself to move on from the past and stop them from coming back into your life.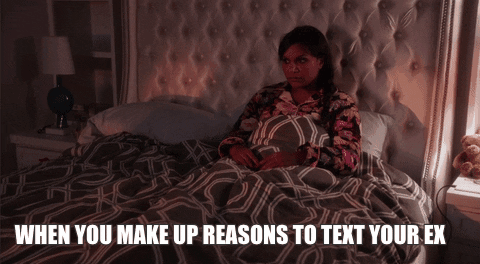 Oh, one more thing: Stay open to possible opportunities. Sure, Mercury in retrograde brings our past lovers back from hell, but they also bring in colleagues we've worked with. Most of the time, they want to work with us again. Additionally, this is a good time to reconnect with old friends. Seriously, this period isn't that bad.
Be extremely flexible (not just in yoga but also in life)
If there's one thing you can learn from this, it's that life doesn't always work out in our favor. It's a reminder always to find a way. Be flexible and adaptable to every surprise that life brings. If we're going to give in to our emotions, we already lost. Take a step back and reassess what's happening, compose yourself and think of a solution. This is just another storm that's passing by. You will overcome this.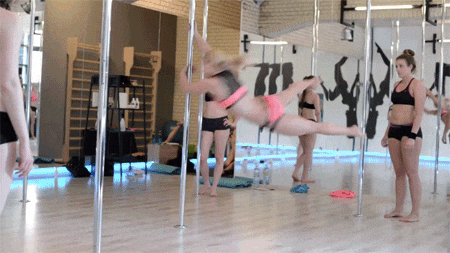 Take a moment to slow down
Lastly, like any retrograde season, it's a cue from the planets and the stars to slow down. We're all rushing from one point to another, and we're moving extremely fast. Planets spin backward to remind us that we need to look back and slow down to appreciate how far we've come, and what we've been doing with our lives, and catch up on what we missed. Above all, it's a reminder to rest. You're doing well, my friend. I'm proud of you.