Microsoft Surface Neo: The notebook reimagined
It's a new category
Microsoft showcased a device today that definitely has us all pumped. It's called the Microsoft Surface Neo.
What is it exactly? We're not quite sure where to start, to be honest. On the surface (pun totally intended), it looks like a 2-in-1, but it's more than that. It's more like an evolution of it. With a 2-in-1 you get a device that can be used in laptop mode and/or tablet mode. The Surface Neo goes beyond that.
It has two displays. When you open it up, it will most certainly remind you of the dual screen tech that LG introduced on its smartphones in 2019. But there's more.
Sitting on one side is the surface pen magnetically attached. It's easily accessible and can aid you whenever necessary.
Sitting on the other side is a bluetooth keyboard. You can flip it so it attaches to the surface of the other display turning the Surface Neo into something like the ZenBook Pro Duo. But if you need more screen real estate. Simply detach it and prop up the dual displays.
All about getting you in the flow
All these modes were introduced not just for the sake of having them. Microsoft's entire presentation was predicated on getting you in the flow. On freeing you from constraints and enabling you to do your best work, no matter how you wish to achieve it.
This is the whole idea behind the Surface Neo. Whether you choose to use all the modes available is up to you. It's powerful enough to handle different tasks, and versatile enough to help in whatever way you want to finish those tasks.
A look into the future
The device won't be ready to ship until Holiday 2020. Microsoft says it still needs to rally other developers so other apps and software work seamlessly with the new form factor. A lot can happen in a year, but this is a nice peek into the future and it's pretty exciting.
Think pink: ROG decks out devices in black and pink
Bringing black and pink to your area
ASUS Republic of Gamers (ROG) just announced a new special edition series of Electro Punk gaming devices that are stunning and they're decked out in black and pink. From their pink, PNK LTD, line-up to this cyberpunk black and pink combo, ROG has kept releasing eye-catching color palettes to make sure you find the right gear to show off your personalities with.
Hit you with that…
Black and pink: let's talk color; not the four drop-dead gorgeous girls that first came to mind with this new color combo.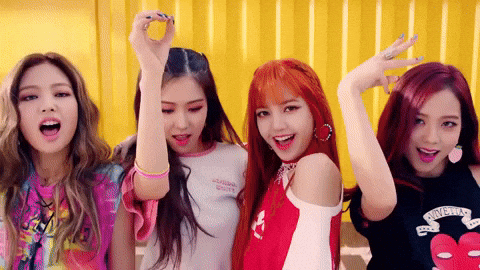 ROG has long integrated Aura Sync into their devices so you can make their devices puke whatever color you liked or felt like. But, not even RGB lighting quite fills the void just as much for some people so, they developed color palettes.
The full Electro Punk set
The Electro Punk color set is available on the: ROG Strix G15 gaming laptop, ROG Strix Go 2.4 headset, ROG Strix Scope TKL keyboard, ROG Strix Impact II mouse, ROG Sheath mouse pad, and the ROG Ranger BP1503 backpack.
ROG Strix G15 Electro Punk gaming laptop
The 15-inch ROG Strix G15 sticks to gaming fundamentals to master it. It's got the latest 10th Gen Intel Core i7 that can shred through everyday work and play; an NVIDIA GeForce RTX 2060, and 240 Hz display. It's perfect for buttery-smooth gameplay while maintaining laptop portability, storage, and durability. If you're looking for a good baseline gaming laptop this is for you.
The Electro Punk edition lays out a sleek stripe around the chassis, highlighted WASD keys, and a pink ROG logo as icing on the cake.
ROG Strix Go 2.4 Electro Punk gaming headset
The ROG Strix Go 2.4 Electro Punk is a USB-C 2.4 GHz wireless headset. It gives you exceptional sound quality with a stable cordless connection to your PC, PlayStation, Xbox, smart devices, and Nintendo Switch. On top of that, it charges fast, has long-lasting battery life, comes with a detachable boom mic, and has built-in buttons for quick and easy volume and mic controls.
The Electro Punk variant has piping hot pink accents in and around the headband, ear pads, and the ROG logo. The rest stays sleek black.
ROG Strix Scope TKL Electro Punk gaming keyboard
The ROG Strix Scope TKL mechanical keyboard was created for fast-paced multiplayer gaming. It's got an enlarged left CTRL key making it easy to find in any FPS frenzy. Gamers can punch in complex commands with confidence with Cherry MX switches. And, with its durable, aluminium-topped construction and compact size, it's the perfect keyboard for travelling to LANs, tournaments, and other esports events.
This Electro Punk variant has keys that accent the edges well. On top of that, Aura Sync lighting shines under every key and through the ROG logo while casting an RGB glow below.
ROG Strix Impact II Electro Punk gaming mouse
Designed with pro gamers in mind, the mouse delivers smooth action in serious play. It's 79g lightweight frame features a pivoted button mechanism for precision speed. And, ROG made sure to make personalizing Impact II's performance easy.
The 6,200 DPI optical sensor ensures accuracy and responsiveness while a DPI button lets you switch between four sensitivity profiles. An exclusive push-fit switch socket design makes it simple to change click resistances and extends the mouse's lifespan.
The programmable buttons above the thumb-rest pop out against the body of the new ROG Strix Impact II Electro Punk gaming mouse. and of course, the Aura Sync-enabled RGB lighting is integrated into the logo, scroll wheel, and front making it shine in theme from top to tail.
ROG Sheath Electro Punk gaming mouse pad
Every Electro Punk edition Strix G15 laptop comes with a special ROG Sheath desk mat that dials up pinpoint precision for gaming mice. The pad measures 35-inches across and 17-inches deep and provides the perfect comfort cushion for your ROG peripherals.
ROG Electro Punk backpack
The Electro Punk collection is more portable with the ROG Ranger BP1503 backpacks. It's got pink piping, patches, and slash across the front. The 15-inch laptop backpack's fabric is durable, lightweight, and water-resistant. And, the mesh netting inside lets users organize their cords tangle-free. It's no gaming backpack without cushioned compartments for keeping everything perfectly snug.
The ASUS ROG Zephyrus Duo 15 is an elevated experience
For gamers and creators
In 2019, ASUS had a lot of people losing their minds when they unveiled the ZenBook Pro Duo with its secondary 4K display. Now, they've taken that same concept, improved it, and slapped it on a gaming machine — the ASUS ROG Zephyrus Duo 15.  
Why? Because they can, and it also kind of makes sense. ASUS ROG recognizes the reality that many gamers are also creatives. They work AND play. So they came up with this machine that serves both purposes.
ROG even managed to make it fairly light (2.4kg) and slim (36 x 26.8 x 2.1 cm) while packing it with everything you've come to expect from a top-tier gaming notebook. Here's a quick rundown of the device's highlights so you're not overwhelmed.
ROG ScreenPad™ Plus unlocks endless possibilities: 14.1″ secondary display aids multitasking with intuitive touchscreen, apps, and stylus support
AAS Plus amplifies airflow: 28.5 mm intake increases airflow 30% over standard AAS while keeping noise under 46 dB(A) and elevating performance
Go hi-res or hi-speed: PANTONE® Validated display options include an ultrafast 300 Hz / 3 ms gaming display
Super-powered speed: Up to a GeForce® RTX 2080 SUPER™ GPU delivers high frame rates and speeds up tasks like 3D modeling and deep learning
Boosted productivity: Powered by up to a 10th Gen Intel® Core™ i9 CPU, 32 GB of 3200 MHz RAM, 2 SSDs in RAID 0, and Thunderbolt™ 3
Revolutionary cooling: CPU and n-Blade fans use an exotic liquid metal compound, and operating modes adapt to any task to boost overall performance
ROG ScreenPad Plus for gaming 
The ScreenPad Plus is great. It tilts up at a 13° angle for comfortable viewing and touchscreen interaction and stays firmly in place as you use the laptop. That tilt not only helps with viewing angles but also with ventilation.
Don't worry about the screens making contact. ASUS made sure to prevent this by adding curved sliders that delay the deployment of the secondary display.
You're probably wondering now if any games will actually support this new hardware. But of course, it will! ROG has tapped multiple game developers to make sure you have games you can play that will maximize the hardware.
They're worked with Techland to optimize AAA games like Dying Light 2. Here, the co-op chats were moved to ScreenPad Plus for easy viewing, and adds touchscreen controls for easy switching between inventory items and quests.
A collaboration with Overwolf also allows gamers to download apps for games like League of Legends, Fortnite, and CS:GO to see real-time stats, build recommendations, and more — all to give you that extra edge when gaming on a multi-screen machine.
Surreal display options
In gaming, your screen refresh rate can make a huge difference in winning or losing. With that in mind, ASUS equipped the ROG Zephyrus Duo 15 with  an ultrafast 300 Hz / 3 ms gaming panel. Sweet.
Other than the high refresh rate displays are factory calibrated and PANTONE Validated to guarantee color accuracy. The panel also covers 100% of the Adobe RGB color space — making it perfect for gamers, creators, or one who does both.
Everything gaming
For the processor and graphics you have two options each: Intel 10th Gen Comet Lake i9-10980HK or Intel 10th Gen Comet Lake i7-10875H, and NVIDIA GeForce RTX 2080 SUPER, 8 GB GDDR6 VRAM or NVIDIA GeForce RTX 2070 SUPER, 8 GB GDDR6 VRAM.
The keyboard is backlit chiclet that supports n-key, per-key with 1.4 mm key travel. As for ports you have:
1 x USB 3.2 Gen 2 Type-C™, DisplayPort 1.4, TBT, PD input 20 V/3A;output 5 V/3A
2 x USB 3.2 Gen 1 Type-A (right)
1 x USB 3.2 Gen 2 Type-A (Bottom)
1 x HDMI (HDMI 2.0b support)
2 x audio jack: mic-in & headphone, plus mic-in
1 x RJ45 LAN
Lastly, it has a 90Wh battery with a 240W power adaptor that supports USB-C power delivery 3.0 up to 65W. Overall, it's everything we know and love about the ROG Zephyrus line but elevated with a secondary display for a brand new experience. Pricing and availability have yet to be announced.
Apple's 2020 MacBook Air is faster, has better keyboard
Time to switch to Mac?
Apple made performance changes to the 2020 MacBook Air and we have a feeling you're all going to like it.
First major change is the keyboard. Gone are the butterfly-mechanism keys that Mac die-hards tried hard to talk (or typed?) themselves into. In its place is the scissor-switch keyboard that Apple also put in 16-inch MacBook Pro.
At the core of the performance improvement is a10th-gen Intel processor — up to a 1.2GHz quad-core Core i7. By comparison, last year's model was equipped with an 8th-gen chip. The machine starts at 8GB of memory and 256GB of internal storage that you can bump up to 16GB and 2TB, respectively. It will also now come with Intel Iris Plus Graphics.
The 2020 MacBook Air starts at US$ 999 and is discounted at US$ 899 for education customers. Orders can be placed on Apple.com.