Samsung teases the next Galaxy Fold
Flip phones are having a major comeback
It hasn't been long since Samsung re-launched the refreshed Galaxy Fold. After issues in design and durability for the past few months, Samsung has managed to get back on track. And now, it looks like they're already teasing another Galaxy Fold.
In a 25-second video released by Samsung, they compared the existing Galaxy Fold side-by-side against the soon-to-be-released foldable.
Although nothing has been confirmed, a previous report by The Bell reveals that a leaked phone model SM-F700F (codenamed "Bloom") will sport a clamshell form factor. The design of two 900 mAh batteries also gave hint that the next Fold will fold vertically.
When unfolded, it looks like a regular smartphone. Once you fold it, it minimizes UI elements and splits the screen into two parts.
Just like the Note 10 series, it features a punch-hole camera right at the center of the folding display. The exterior dual cameras on the cover will act as face unlock sensors when shut, and rear cameras when unfolded. Sources also stated it might have a smaller 6.7-inch display (versus the existing 7.3-inch) and a tiny one-inch cover display for notifications.
Samsung will most likely sell the Galaxy Fold successor at a cheaper price tag because of the smaller screen real estate, a lesser 256GB of storage, and other reduced features. Insiders also told that it has three limited color options: white, black, and purple.
However, there are still a lot of questions that come to mind: Would "App Continuity" still make sense if they will proceed with the clamshell form factor? How about its durability that's always been a subject of controversy? One thing is for sure — we'll probably see more foldables in 2020.
Think pink: ROG decks out devices in black and pink
Bringing black and pink to your area
ASUS Republic of Gamers (ROG) just announced a new special edition series of Electro Punk gaming devices that are stunning and they're decked out in black and pink. From their pink, PNK LTD, line-up to this cyberpunk black and pink combo, ROG has kept releasing eye-catching color palettes to make sure you find the right gear to show off your personalities with.
Hit you with that…
Black and pink: let's talk color; not the four drop-dead gorgeous girls that first came to mind with this new color combo.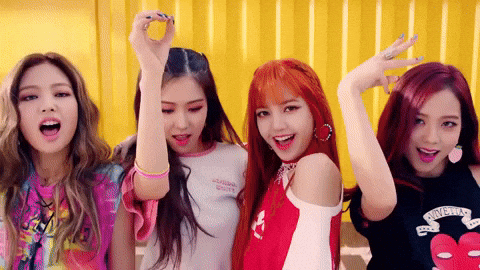 ROG has long integrated Aura Sync into their devices so you can make their devices puke whatever color you liked or felt like. But, not even RGB lighting quite fills the void just as much for some people so, they developed color palettes.
The full Electro Punk set
The Electro Punk color set is available on the: ROG Strix G15 gaming laptop, ROG Strix Go 2.4 headset, ROG Strix Scope TKL keyboard, ROG Strix Impact II mouse, ROG Sheath mouse pad, and the ROG Ranger BP1503 backpack.
ROG Strix G15 Electro Punk gaming laptop
The 15-inch ROG Strix G15 sticks to gaming fundamentals to master it. It's got the latest 10th Gen Intel Core i7 that can shred through everyday work and play; an NVIDIA GeForce RTX 2060, and 240 Hz display. It's perfect for buttery-smooth gameplay while maintaining laptop portability, storage, and durability. If you're looking for a good baseline gaming laptop this is for you.
The Electro Punk edition lays out a sleek stripe around the chassis, highlighted WASD keys, and a pink ROG logo as icing on the cake.
ROG Strix Go 2.4 Electro Punk gaming headset
The ROG Strix Go 2.4 Electro Punk is a USB-C 2.4 GHz wireless headset. It gives you exceptional sound quality with a stable cordless connection to your PC, PlayStation, Xbox, smart devices, and Nintendo Switch. On top of that, it charges fast, has long-lasting battery life, comes with a detachable boom mic, and has built-in buttons for quick and easy volume and mic controls.
The Electro Punk variant has piping hot pink accents in and around the headband, ear pads, and the ROG logo. The rest stays sleek black.
ROG Strix Scope TKL Electro Punk gaming keyboard
The ROG Strix Scope TKL mechanical keyboard was created for fast-paced multiplayer gaming. It's got an enlarged left CTRL key making it easy to find in any FPS frenzy. Gamers can punch in complex commands with confidence with Cherry MX switches. And, with its durable, aluminium-topped construction and compact size, it's the perfect keyboard for travelling to LANs, tournaments, and other esports events.
This Electro Punk variant has keys that accent the edges well. On top of that, Aura Sync lighting shines under every key and through the ROG logo while casting an RGB glow below.
ROG Strix Impact II Electro Punk gaming mouse
Designed with pro gamers in mind, the mouse delivers smooth action in serious play. It's 79g lightweight frame features a pivoted button mechanism for precision speed. And, ROG made sure to make personalizing Impact II's performance easy.
The 6,200 DPI optical sensor ensures accuracy and responsiveness while a DPI button lets you switch between four sensitivity profiles. An exclusive push-fit switch socket design makes it simple to change click resistances and extends the mouse's lifespan.
The programmable buttons above the thumb-rest pop out against the body of the new ROG Strix Impact II Electro Punk gaming mouse. and of course, the Aura Sync-enabled RGB lighting is integrated into the logo, scroll wheel, and front making it shine in theme from top to tail.
ROG Sheath Electro Punk gaming mouse pad
Every Electro Punk edition Strix G15 laptop comes with a special ROG Sheath desk mat that dials up pinpoint precision for gaming mice. The pad measures 35-inches across and 17-inches deep and provides the perfect comfort cushion for your ROG peripherals.
ROG Electro Punk backpack
The Electro Punk collection is more portable with the ROG Ranger BP1503 backpacks. It's got pink piping, patches, and slash across the front. The 15-inch laptop backpack's fabric is durable, lightweight, and water-resistant. And, the mesh netting inside lets users organize their cords tangle-free. It's no gaming backpack without cushioned compartments for keeping everything perfectly snug.
The ASUS ROG Strix SCAR 17 looks like the holy grail of competitive gaming
A gamer's own version of a super weapon
Professional gamers love to take their skills to the next level. In order for them to do that, they need the type of hardware that could keep up with their aspirations. For ASUS ROG, they have something that just might provide everything they need. Along with their refreshed Spring 2020 collection, they've also announced the arrival of the ASUS ROG Strix SCAR 17.
The ASUS ROG Strix SCAR 17 brings all the powerful hardware you can imagine for the pro player. For starters, this gaming laptop comes with the 10th generation Intel Core i9-10980HK octacore processor. With this, you can expect massive power doing practically anything and everything — especially for non-stop, hardcore gaming. This is coupled with the NVIDIA RTX 2080 SUPER that ASUS ROG claims to provide triple-digit frame rates.
Along with 32GB of DDR4 RAM, the ASUS ROG Strix SCAR 17 becomes the battle-ready device for any competitive gamer out there. With this device, multitasking will naturally be a breeze and most heavy duty tasks are accounted for. We're talking playing games while editing and rendering gameplay without breaking a sweat!
Perhaps one of the bigger additions to the hardware is the 17.3-inch, 300Hz refresh rate display. At a response rate of 3ms with the RTX 2080 SUPER, you can expect insane response times during intense moments. Also, you can expect clearer images with less motion blur in play, providing clear cut details for a smoother gaming experience.
Of course with all that power inside, this device finds a way to remain cool and collected. The device makes use of liquid metal compounds on the CPU and GPU that allows better heat transfer to its four heatsinks. Furthermore, ASUS ROG came up with a CoolZone design that alleviates some of the heat from spreading to the keyboard, particularly towards the WASD keys. The ROG Armoury Crate also comes with more optimized cooling modes to aid in heat exhaustion.
All in all, the ASUS ROG Strix SCAR 17 looks to provide the professional gamer with the opportunity to be better. As for pricing and availability, these have yet to be announced.
ASUS ROG drops its Spring 2020 collection of laptops
Now with 10th generation processors and RTX SUPER support
The ASUS Republic of Gamers (ROG) continuously provides the freshest gaming laptops in the market. This time around, the company looks to integrate the latest hardware in all new designs. They want to raise the bar for gamers and content creators alike with their Spring 2020 collection.
The headliner of the collection
Headlining the entire collection is the ASUS ROG Zephyrus Duo 15.  The ROG Zephyrus Duo 15 comes with its own version of the ScreenPad Plus for all your multitasking needs. Apart from that, this laptop sports the latest 10th-generation Intel Core i9 processor and an NVIDIA RTX 2080 SUPER GPU.
This laptop personifies heavy-duty performance fit for any gamer or content creator. It also comes with 300Hz refresh rate display that supports NVIDIA's G-Sync technology for a smoother gaming experience.
The improved Zephyrus & Strix Series
Apart from the new Zephyrus Duo 15, ASUS ROG also unveiled their refreshed ROG Zephyrus S and ROG Zephyrus M15 laptops. The refreshed ROG Zephyrus S15 and S17 both bring 300Hz refresh rate displays and the NVIDIA RTX 2080 SUPER to the table.
The ROG Zephyrus M15, on the other hand aims for a more professional look yet maintains the gaming power. The device comes with a 10th-generation Intel Core i7 processor and an NVIDIA RTX 2070 inside. Although not as powerful, it still packs a punch at a more modest price than the Zephyrus S series.
Another addition to the laptop refresh are the ROG Strix SCAR 15 and ROG Strix G15/G17 laptops. The ASUS ROG Strix SCAR 15 brings top-level gaming performance with the NVIDIA RTX 2070 SUPER inside and a 300Hz refresh rate display.
Meanwhile, the ASUS ROG Strix G15/G17 sport more modest hardware, including a display with a 144Hz refresh rate and an NVIDIA RTX 2060. There will also be a limited edition Electro Punk version of the ROG Strix G15, which comes with its own goodies!