Foldables. Foldables everywhere: Weekend Rewind
Literally everywhere
Here are the top stories on GadgetMatch this week.
1. All eyes on the Huawei Mate X
We knew Huawei wasn't going to stand pat after Samsung announced the Galaxy Fold, but they almost completely stole the show with the Huawei Mate X.
The Mate X is first a dual-display smartphone, but at the same time, a tablet. There are three different screen sizes depending on use: front folded 6.6-inch 19.5:9, back folded 6.38-inch 25:9, and 8-inch 8:7.1 tablet. It's only 5.4mm in thickness.
It'll retail for EUR 2,299 which comes with 8GB of memory and 512GB of storage, with availability beginning mid-2019.

2. TCL and ZTE also showcased foldables
Even more Chinese brands are jumping in on the foldable revolution.
TCL showcased a set of foldables with a tech they're calling DragonHinge. It can be used in different ways, all leading to a phone-like gadget that can turn into a larger tablet. There's also a smaller device that folds so it can fit inside a small pouch. TCL's products won't ship out until 2020.
Meanwhile, ZTE took a different approach. The Nubia Alpha is essentially a smartwatch but with more functionalities and features. It has a four-inch OLED display which they claim to be the "largest wearable flexible screen in the industry" and the entire device is water-resistant.
It'll be sold starting at EUR 449 for the basic Bluetooth-only model, while the 4G eSIM variant will go for EUR 549. For those who want to add luxury to the Alpha, it'll come coated in 18-karat gold for EUR 649.

3. Nokia 9 PureView gives you five reasons to not fold
While foldables are getting a lot of attention, Nokia went against the grain but still made people look. Its latest device is a penta-lens smartphone, the Nokia 9 PureView.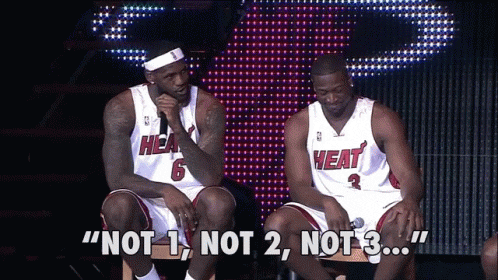 Yes, five cameras. All of them 12 megapixels. The Nokia 9 PureView is positioned as a specialized phone with mobile photographers in mind.
The rest of the specs of the phone include 6GB of memory, 128GB of internal storage, and a 20-megapixel selfie camera. The phone runs Android 9 Pie out of the box with promised major updates since it's under the Android One program. It'll go on sale later this year for US$ 699.

4. LG and Sony refuse to fold
Two brands that could have benefited from folding but decided not to are LG and Sony.
LG's announcement for MWC 2019 is the LG G8 ThinQ and its biggest new thing is the Z Camera that lets you use Hand ID and Air Gestures. These features basically let you interact with your phone without touching it. It looks promising on paper but early reactions from tech reviewers aren't promising. Besides, we all love touching, right?
Sony, in the meantime, is sticking to its smartphone-for-creator guns with the Sony Xperia 1. It went all out on the widescreen display with a 21:9 screen ratio — the kind you see at cinemas. It's also trying to take advantage of existing Sony brands. Xperia claims they took tech from Bravia and Sony Alpha and incorporated them into the Xperia 1.
These brands' mobile divisions are gasping for air and their existence might hinge on how well these devices perform.
5. Best gadgets on MWC according to us
There were plenty of other devices during MWC 2019 that are worthy of your attention. There's the Huawei MateBook X Pro 2019 edition, Lenovo's suite of devices, and many more. Check out our picks on our Best of MWC 2019 awards.
---
Weekend Rewind is our roundup of top news and features you might have missed for the week. We know the world of technology can be overwhelming and not everyone has the time to get up to speed with everything — and that includes us. So sit back, relax, and enjoy the rewind.
Stylish leather accessories: His and Hers
Accessories to help complement your look ✨
More and more manufacturers are designing gadgets as a fashion statement. Depending on how you style it, a device can make or break a look.
If you haven't tried it before, you can build outfits around a device and make it a focal point. These stylish accessories can help complement the look you're going for.
His: Rugged Case for Pixel Buds A-Series in Rustic Brown
Give your wireless earbuds case a rugged makeover with a sleek leather cover. The raw, vegetable tanned leather is sourced from one of America's oldest tanneries and the case has an optical light pipe to allow the Pixel Bud's LED charging indicator to shine through.
Hers: Native Union Clic Heritage Case in Sapin
A premium phone deserves an elegant case that lasts, not a clear jelly case that will turn yellow in a few months. The Native Union Clic Heritage is made with a blend of smooth and cross-grained Italian leather and finished with gold accents to match even your favorite pair of earrings.
His: AirTag Leather Loop in Rustic Brown

Upgrade your everyday carry with a leather loop for your AirTag. Track your keys, camera, umbrella, or your bag with this minimal and sleek accessory. It's designed to beautifully patina with time creating a MagSafe charging experience unique to you.
Hers: Stow Slim for MacBook in Sage
Your laptop doesn't have to go into a clunky black bag. Truth be told, it deserves better than that. The Stow Slim protects your laptop from anything that might scratch it in your tote, but it looks just like a casual clutch that you wear with a flirty top and wide leg trousers.
His: Nomad Card Wallet in Rustic Brown
Keep your cards and cash secure in this slim card wallet from Nomad. It can fit up to 10 cards, including the Card for AirTag that will launch in September. Now the two essentials in your pockets match, too!
Hers: Heritage Card Holder in Sapin
Carry your cards and a little bit of cash in a matching card holder as your iPhone case. You would instantly look more put together when you want to walk into a cafe for a cup of joe.
Dancing in the rain? Capture it with the Galaxy A52 5G
Content creation with IP67
The Samsung Galaxy A52 5G is easily the best flagship-loke phone without the wallet-robbing price.
And with flagship specs, come flagship lenses. These make the Galaxy A52 5G the best content creator phone.
With its quad-camera's 64MP main shooter and 32MP selfie camera, it's really no surprise this phone's got all the specs you want and need for content creation.
A quick swipe into more camera features, gives you loads to choose from. The Samsung Galaxy A52 5G is feature packed. From delivering stunning stills, to features like 4K video, Fund Mode, nothing comes close to making content all in one phone.
From silly obscure intros, to filming your new indoor hobbies, to finding the best moments while vlogging. And it doesn't stop there.
The phone has IP67, protecting it against dust and sand. It can also work for at least 30 minutes while under 15cm to 1m of water.
Want to record quality TikToks? Play and stream? Or, Vlog your day-to-day? You ca do those, plus watch and immerse in other's content on the 6.5" Full HD+ AMOLED display with a 120Hz refresh rate.
The Samsung Galaxy A52 5G is a heavy hitting midranger. Whether you're watching content or making it!
---
This feature is collaboration between GadgetMatch and Samsung Philippines.
I'm missing the Olympics because I don't have cable
And it sucks
It's 2021. The Tokyo 2020 Olympics, which was delayed due to the Coronavirus pandemic, is in full swing as of writing. However, as someone whose primary source of media entertainment all comes from streaming, there's no easy and convenient way for me to watch the games. Major bummer.
I like to enjoy my media a certain way; I prefer to stream them on my TV. Which is why majority of the content I consume come from YouTube, Netflix, and the occasional Amazon Prime, HBO Go (Yep, not even HBO Max), and Apple TV.
I find it incredibly baffling that the stakeholders involved in bringing the games to the people failed to come to an agreement to make it easily accessible on the aforementioned platforms. It's 2021. Why on earth am I not able to watch the greatest sporting event on the planet the way I want to?
Believe me, I hear the privilege in my words. Regardless, I still feel marginalized.
So how can you watch the Olympics right now?
I asked a friend who's been covering the games. He watches through cable and had to pay a PhP 150 fee (around US$ 3/ SG$ 4) to avail of the Tokyo 2020 Premium from a particular cable provider.
Thing is, the whole Olympic coverage in the Philippines is locked to the MVP group of companies. You wanna follow the games, you're gonna have to do it on one of their platforms.
Here's an excerpt from their press release on the Tokyo 2020 Olympic coverage:
"Sports fans will have comprehensive access to the Olympic Games — from the Opening Ceremonies all the way to when the games conclude — on free to air via TV5 and One Sports. One Sports+ on Cignal TV will also dedicate a significant amount of their daily hours to broadcast the events, with Cignal also opening up two exclusive channels dedicated to broadcast the games 24/7. Cignal Play, in addition to live channels TV5, One Sports & One Sports+, will be offering exclusive channels broadcasting live updates to its subscribers, along with exclusive content not available on the TV broadcast. Cignal TV's One News leads the group's round-the-clock news coverage, featuring results, updates, and highlights."
Comprehensive? Maybe. For platforms within the MVP group of companies. If you're not subscribed to any of these, well, that's just too bad. It's good for business and I completely understand how the whole thing works. Doesn't mean I have to like it.
The coverage also missed to televise or showcase Hidilyn Diaz's historic gold medal win in the Weightlifting competition. If you've been following sports news, the Philippines was expected to get a medal in this event. Sadly, the moment was only known following updates from reporters on the ground.
How I wish it was handled
I'm sure there's a lot more that goes into it in terms of TV and broadcasting rights, but we're literally at an age where plenty of folks have decided to cut the cord and rely on streaming for content.
On YouTube, you can buy and/or rent movies and shows. The platform and structure exists for pay-to-watch content. They could have even made tiers or packages like charge a certain amount to gain access to all the games, a different and lower amount if you just want to follow a certain sport and/or a certain event.
Maybe the potential earnings to do so didn't justify the costs to implement it. Whatever the case, it's still incredibly frustrating.
Sure, I can go through the hoopla of setting up a VPN and look for streaming sites. But that's more even more cumbersome. I don't mind paying a convenience fee if it means that after a long day of work I can kick back, relax, and watch some damn sports.