Foldables. Foldables everywhere: Weekend Rewind
Literally everywhere
Here are the top stories on GadgetMatch this week.
1. All eyes on the Huawei Mate X
We knew Huawei wasn't going to stand pat after Samsung announced the Galaxy Fold, but they almost completely stole the show with the Huawei Mate X.
The Mate X is first a dual-display smartphone, but at the same time, a tablet. There are three different screen sizes depending on use: front folded 6.6-inch 19.5:9, back folded 6.38-inch 25:9, and 8-inch 8:7.1 tablet. It's only 5.4mm in thickness.
It'll retail for EUR 2,299 which comes with 8GB of memory and 512GB of storage, with availability beginning mid-2019.

2. TCL and ZTE also showcased foldables
Even more Chinese brands are jumping in on the foldable revolution.
TCL showcased a set of foldables with a tech they're calling DragonHinge. It can be used in different ways, all leading to a phone-like gadget that can turn into a larger tablet. There's also a smaller device that folds so it can fit inside a small pouch. TCL's products won't ship out until 2020.
Meanwhile, ZTE took a different approach. The Nubia Alpha is essentially a smartwatch but with more functionalities and features. It has a four-inch OLED display which they claim to be the "largest wearable flexible screen in the industry" and the entire device is water-resistant.
It'll be sold starting at EUR 449 for the basic Bluetooth-only model, while the 4G eSIM variant will go for EUR 549. For those who want to add luxury to the Alpha, it'll come coated in 18-karat gold for EUR 649.

3. Nokia 9 PureView gives you five reasons to not fold
While foldables are getting a lot of attention, Nokia went against the grain but still made people look. Its latest device is a penta-lens smartphone, the Nokia 9 PureView.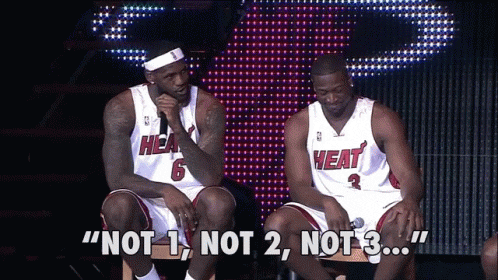 Yes, five cameras. All of them 12 megapixels. The Nokia 9 PureView is positioned as a specialized phone with mobile photographers in mind.
The rest of the specs of the phone include 6GB of memory, 128GB of internal storage, and a 20-megapixel selfie camera. The phone runs Android 9 Pie out of the box with promised major updates since it's under the Android One program. It'll go on sale later this year for US$ 699.

4. LG and Sony refuse to fold
Two brands that could have benefited from folding but decided not to are LG and Sony.
LG's announcement for MWC 2019 is the LG G8 ThinQ and its biggest new thing is the Z Camera that lets you use Hand ID and Air Gestures. These features basically let you interact with your phone without touching it. It looks promising on paper but early reactions from tech reviewers aren't promising. Besides, we all love touching, right?
Sony, in the meantime, is sticking to its smartphone-for-creator guns with the Sony Xperia 1. It went all out on the widescreen display with a 21:9 screen ratio — the kind you see at cinemas. It's also trying to take advantage of existing Sony brands. Xperia claims they took tech from Bravia and Sony Alpha and incorporated them into the Xperia 1.
These brands' mobile divisions are gasping for air and their existence might hinge on how well these devices perform.
5. Best gadgets on MWC according to us
There were plenty of other devices during MWC 2019 that are worthy of your attention. There's the Huawei MateBook X Pro 2019 edition, Lenovo's suite of devices, and many more. Check out our picks on our Best of MWC 2019 awards.
---
Weekend Rewind is our roundup of top news and features you might have missed for the week. We know the world of technology can be overwhelming and not everyone has the time to get up to speed with everything — and that includes us. So sit back, relax, and enjoy the rewind.
Samsung Galaxy Z Flip Unboxing, Setup, Photos & Q&A
What to expect when you buy the Galaxy Z Flip
Today is Galaxy Z Flip Day! Thankfully I have fast fingers, and was able to snag one before it ran out online. In this video I pick up in store, unbox and set it up, and answer some of your questions.
This is our Samsung Galaxy Z Flip unboxing.
Samsung Galaxy Z Flip Hands-on
Samsung isn't giving up just yet
It's been a year since the first foldable of Samsung was released. Fast forward today, we have another foldable on the track.
Say hello to the Galaxy Z Flip! Unlike the Galaxy Fold that turns into a tablet, this one is so compact, it can even fit inside your coin purse.
Head on to the video above to know more or click the link here.
Samsung Galaxy S20 Hands-On
Unpacked features just for you
2020 is a year where Samsung is taking a leap of faith by getting out of its comfort zone. The Galaxy S20 may look like last year's Galaxy S10, but it offers double the power and features than its predecessor.
But does that mean the prices also doubled? Find out more by watching the video above or through this link if you can't access it.