Google is banning 'sugar daddy' dating apps
Starting September 1
Dating apps are a dime a dozen nowadays. Regular daters have the more popular apps available including Tinder and Bumble. Niche daters also have their own set of apps for their own preferences. Did you know that there's a dating app for farmers, for example? Apparently, despite the wide variety of apps, Google is less than thrilled over a very specific category of the market: sugar-daddy dating apps.
First reported by Android Police, Google is issuing new policies to cover the strange niche. And yes, they do exist. As the name implies, these dating apps are specifically made for daters looking for their own sugar daddy or sugar mommy (or vice versa).
In dating parlance, sugar daddy and mommies refer to rich daters who spoil their partners using their wealth in return for physical affection. The relationship type shouldn't be an issue in itself. ("Different folks, different strokes," as the saying goes.) However, Google certainly has issues with these apps.
According to the new policy, there will be "new restrictions on sexual content, specifically prohibiting compensated sexual relationships (i.e., sugar dating)." The policy will go into effect starting September 1.
Google has always been moderately tough on sexual content. Though looking up "sex" on the Play Store elicits a swath of tools and apps, the online catalog never outrightly includes any sexual content. Google potentially dislikes the "compensated" part of sugar-daddy dating apps, which can link it to a form of prostitution.
That said, Google seems to be all-in on less transactional dating apps like Tinder. Instead of propagating relationships through transactions, apps like Tinder do promote finding a true partner.
SEE ALSO: How to quench your thirst for dating in the time of social distancing
Facebook Dating now has audio calls for daters
And two new matching features
Dating apps are getting more advanced. Before, prospective daters had to rely on simple text messaging and often wonky pairing algorithms. Now, finding a partner has never been easier. Some apps have even partnered with complementary services to provide the most seamless way to go on a date. Though not the most popular dating service out there, Facebook Dating is packing in more features for daters.
With a new update rolling out, Facebook Dating now allows users to start audio conversations or "audio dates" for people they match with. Users can initiate a call, and it sends an invite to the other person.
Lucky Pick: We've heard from people that the preferences they set aren't always hard and fast, and to cut down on "the one that got away," Facebook Dating's new Lucky Pick feature enables daters to consider other compatible candidates who may be outside their typical preferences.

— Alexandru Voica (alexvoica.eth) 💀 (@alexvoica) August 10, 2021
Facebook Dating also has a new Match Anywhere feature. Since the advent of remote working, people can find themselves working in two different cities in a single work week. Match Anywhere allows users to select up to two additional locations for matches. For example, they can find matches in their city of residence and in a separate city where they work.
Finally, a new Lucky Pick feature expands the service's matching capabilities. Though users select the traits that they find attractive, Lucky Pick can potentially match them with people they don't usually include in their searches if the algorithm deems them compatible with one another.
Couple co-op games to play during the pandemic
Loving from a distance
It goes without saying that the pandemic has drastically altered our lives. And, for the lucky few who've found love amidst the global chaos or barely kept their love life while apart, playing games has become one of the best past time in quarantine.
Below are cooperative games you can play with your partners or friends. We're open to all forms of love here. Also, note that this list won't include classic multiplayer games like Minecraft, Stardew Valley, and Animal Crossing: New Horizons because I'm assuming you and your partner or friends have already played these for an ungodly number of hours. Which, by the way if you haven't, I recommend you start there.
Not included on this list are multiplayer online battle arenas(mobas) since that's a whole genre of it's own. And, I'm sick and tired of blatant sexting and flirting on moba team chats. Get your lives together or stay alone, yeah?
It Takes Two
Steam, PlayStation, Xbox, & PC
It Takes Two is a cooperative action-adventure platformer with gripping stories and game mechanics. You play as arguing parents at wit's end stuck in doll form. The doll form bit is due to your daughter's attempt to cope with her parents' eventual split. Speaking of splits, it's a split-screen multiplayer that allows you to play locally or online. The game mechanics and design are witty and eloquent–drawing you into the characters' stories.
It Takes Two is a good game to play with your partner to see how well you work through obstacles together–in more ways than one. It Takes Two was developed by Hazelight Studios and published by Electronic Arts under the EA Originals labels.
Heave Ho!
Steam, Nintendo Switch, & GOG
Heave Ho! is a multiplayer co-op platformer where you and your partner or friends get through tough puzzles using your wobbly and dangly limbs. Grab on to each other's hands, climb across dangling bodies, and swing your way into safety.
Heave Ho! forces you to work together by throwing the other, climbing over, and using our partner to get to the other side. It's a quirky simple yet challenging game that have left players screaming desperate for hand grabbing. Heave Ho! was developed by Le Cartel Studio and published by Devolver Digital.
Overcooked! 2
Steam, Nintendo Switch, PlayStation, Xbox, GOG
Overcooked! 2 is a cooperative cooking simulation video game. It's the sequel to Overcooked! which had the same game mechanics just without the new and improved stages, mechanics, and features. Overcooked! 2 will make it necessary to yell at each other–which doesn't have to be a bad thing. You work together as a team to prep, cook, and serve.
It's the perfect game to play to break the ice, work together, laugh, and panic. Test your relationship, strengthen it, or break up over a silly game. Overcooked! 2 was developed by Team17 alongside Ghost Town Games and published by Team17.
Valheim
Do two burly Vikings braving the elements sound like a romantic way to spend the night with your partner? No, of course not, but you'll get hours of entertainment riding together with your nordic allies. Valheim is an explorative survival game. Build yourself a little home, roam the giant wilderness for resources, and hunt some trolls. If Minecraft doesn't hit the same way anymore, this will probably fill that gap. But make sure you're playing together, microphone on, and you'll get lost in purgatory.
Valheim was developed by Iron Gate AB and developed by Coffee Stain Publishing.
Huawei Watch GT 2 Pro: Best gift for the man in your life
Make him shine as bright as you
Not every successful woman needs a man. But if you happen to have one in your life, it doesn't hurt if he can look as pristine as you.
What better way to elevate his look than with a premium timepiece that looks smart and is actually smart.
The Magic number is 12. There's that thing about 12 days of Christmas. In the Philippines, the Watch GT 2 Pro retails for roughly around PhP 12,000. So here are 12 reasons to make each thousand of that purchase count.
1. It's gorgeous and will elevate your man's confidence
Here's the deal. It's possible your man looks like a walking half-peeled potato. But have him wear the watch and he'll instantly feel like a BTS member. Now, he may still look like a potato, but now he's a potato with swagger. The best thing anyone can wear is confidence and this can totally help with that.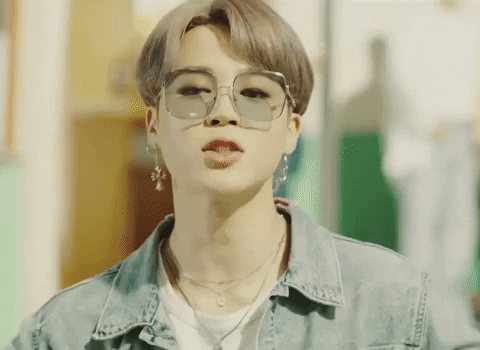 2. It won't break easily 
A luxurious timepiece that will likely stand the test of time? Yep, that's that this is. The sapphire glass that the watch face is made of is on stubborn son of a b***. It's as tough as they come.
3. It's customizable 
Nothing's more empowering than knowing you can tweak things to your taste. With One Hop Watch Face, you can use whatever image is in your file as the Watch Face. Neat!
(*Only works when paired with a Huawei smartphone running EMUI 11 and up).
4. It can track a bajillion workouts 
We're going to assume the hyperbole didn't fly over your head. Think of an activity, and there's a good chance the Huawei Watch GT 2 Pro can support it. It likely can find and track a workout that your man can stick with. This means your man can go from looking like a potato to looking like a french fry (which is a snacc. Get it?) 😉
5. It can lead your man back to you
Let's say your man decides to transform from potato to french fry and starts with some light jogging around your neighborhood. But he got too into it and doesn't realize he's in the part of the neighborhood he's not familiar with. The Huawei Watch GT 2 Pro has a GPS Route Back feature that will let him find his way back into your loving arms.
6. Encourage him to pick-up a sport
Other than tracking workouts, it can also track bajillion sports. There's badminton, tennis, bowling, volleyball, and even golf! These are all fun sports that you can do together!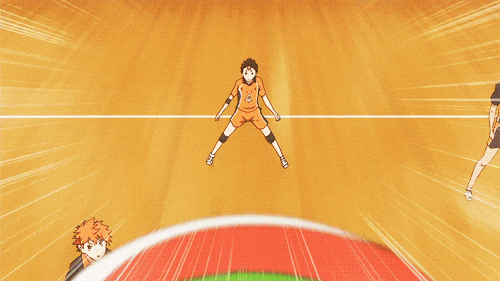 7. You can check how much you make his heart flutter 
Okay, that's probably not what the heart rate meter is for but it's a fun concept, right? It is, of course, useful for many other things but this one is cute to try. Throw an "aegyo" (cute gesture) his way and see how much his heart rate spikes.
8. You can find out why he's being grumpy 
Is your man acting aloof or just plain out of it? Ask him to check his stress levels on Huawei Watch GT 2 Pro. If it returns an alarming number, ask him what's up and you guys can resolve the problem together. 💕
9. Make sure he gets your messages
The Huawei Watch GT 2 Pro lets you have full control on which notifications you get. Make sure he has notifications turned on for the messaging app you two use the most. That way, he always gets those sweet nothings from you.
10. Decide whether you're going out for a safe social-distancing date or staying in to Netflix and chill 😏
One glance on the watch and you'll get a sense of what the weather is like on a particular day. This will help you determine whether you'll spend some time out or just have some snuggle time indoors.
11. You don't have to worry about charging it everyday
Let's face it. Several smartwatches require some juicing up after just a day. Well, not this one. Even if you push the battery to the limit by enabling all the features, you'll still get AT LEAST five days without charging it. It's long-lasting just like your man. 😉
12. You can take cute couple photos! 
It has a remote shutter feature that will free up your hands and let you do all the silly couple poses you've been wanting to do. Just prop your phone up somewhere and use the watch as the shutter!
SEE ALSO: Huawei Watch GT 2 Pro review: Swanky and smart
Christmas Promo
If you buy the Huawei Watch GT 2 Pro (PhP 11,999) from November 27 to December 31, you'll get a FREE entertainment package consisting of a notebook, multi-connector, and blue speaker. Combined those are worth PhP 2,099.
This deal is available in all Huawei stores as well as online and offline retailers.