How to disinfect your tech from the coronavirus
Here are a few tips to live by
Time for a good boy and girl check! Have you been washing your hands for 20 seconds? Rubbing your hands raw with dollops of hand sanitizer? Covering every cough and sneeze? In today's risky times, keeping yourself and others safe from the coronavirus is of paramount importance.
That said, for all the safety precautions hammered into us today, you're likely missing one of the dirtiest, nastiest, and most bacteria-infested objects we use every single day: our smartphones. For dozens of moments every day, smartphone users fiddle with their screens with potentially unclean fingers, speak and spit into the microphone, and lend them to our friends and family.
Once a surface is contaminated with a disease, it can survive on that surface for several days to more than a week, according to this study of different coronaviruses. Our smartphones are gross.
The same even applies to other technology we use today: headphones, laptops, wearables. Given how serious we're taking our own health, it's time to finally lay the smackdown on those disgusting diseases plaguing our technology. Here are a few tech tips to sanitize your technology against viruses.
Wipe your phones.
Naturally, the simplest way to keep your phones clean is to wipe them clean. Of course, if you've read the backs of smartphone-cleaning cloths and solutions, you'll know that wiping your phones isn't as easy as wiping a smear from a window. Using the wrong material can damage your delicate daily drivers.
First off, use a cloth, especially those tailored for screens. Though phones are usually scratch resistant today, a coarser cleaning material — like a paper towel or a rougher cloth type — can cause small abrasions on your pristine screen or leave damaging residue. The same goes even more for third-party screen protectors, which aren't rated for abrasions
Secondly, use the right solution. Abrasions aren't the only thing you have to worry about. Most smartphone brands advise against alcohols because it ruins protective films on the phone. However, for our current situation, viruses constitute a greater threat than smartphone damage. You can use 70 percent isopropyl alcohol for the job, as Apple has suggested.
If you want a compromise between maintaining the intricacies of your phone and dealing with the virus, go for warm water and soap. Alternatively, you can use disinfecting wipes to save the trouble of wetting cloths.
Regardless of which you choose, wet your cloth with the solution and wipe thoroughly but lightly. You don't want to break your phone from exerting too much pressure. Likewise, be careful around more delicate parts, like the camera lenses and open ports.
Clean your supplementary tech.
Smartphones are nasty. Your other devices are just as nasty. Consider the earphones that you stick into your eardrums every day. Or the smartwatch that catches all your sweat from the gym. Or the Amazon smart ring that nestles on your hand as you go through our daily routine.
As you wipe your daily drivers, your other devices could be festering nastier things from your dried bodily functions. Apply the same amount of caution to your other devices, especially after use.
If you take your wearables and earphones to the gym, wipe them down as you would the bench you used. Your sweat (and other people's sweat, for that matter) can harbor disease. This includes the canals on your budded earphones or underneath your watch. However, as you did on your phone, take care over sensitive areas, like your watch's screen or the wires of your earphones.
Keep wipes handy for public tech.
Now, let's talk about the tech that you don't own. Even today, it's perfectly normal to use public computers, laptops, or chargers. If you're in school or in an office, using these devices is probably even a requirement. If your institution hasn't implemented telecommuting yet, you might be forced to use them at the risk of infection.
That said, keep a cleaning item handy when you're out in public. You'll never know when you'll handle items touched by someone else. Most disinfecting procedures today only encompass doorknobs and stairways. Unfortunately, other items might be at risk as well.
On the other side of things, avoid lending your devices to other people during this time. In less trying times, device lending is a common thing. Unfortunately, with dangerous infection rates, having other people — even those you know — might not be a good idea.
Don't spread misinformation from your devices.
Unfortunately, the most damaging thing today, apart from the coronavirus itself, is the misinformation infecting social media today. As important as physical disinfection is today, it's also important to keep the insides of your phone free from the terrible disease of misinformation.
While it's tempting to share every coronavirus-inspired post on every single chat group you belong to, consider how accurate the information is first. Was the information written by an expert? If not, was there adequate research involved? Is it proposing an all-too-radical position contrary to what experts are saying?
Caring for others is, of course, one of the hallmarks of being human in the face of crisis. Sadly, care itself can be misguided with fabricated and hyperbolic truths. While you care enough for your fellow human being, misinformation can cause more harm than good. Fortunately, along with care, rational discernment is also part of what makes us human. For all the steps listed above, the coronavirus isn't our only enemy in this dreadful time. We need to fight misinformation, too.
We are now in the middle of tough times when even our devices can become our enemies. It's time to rise up higher as a species. Though we can't work on a cure or a vaccine ourselves, we can do our part by making sure we're clean both for ourselves and others. While we're at it, let's make sure that the right information reaches the right people.
SEE ALSO: 5 things to do while stuck indoors | PhoneSoap Go: A portable device that will sanitize your smartphone
---
As general rules, the CDC or The Centers for Disease Control and Prevention listed these to help with preventing the spread of COVID-19:
Stay home when sick
Cover coughs and sneezes
Frequently wash hands with soap and water
Clean frequently touched surfaces
This gamer surprised his girlfriend with a marriage proposal in Genshin Impact
So much love in the world of Teyvat!
What happens when a gamer proposes to you? It's just as sweet as any romantic proposal you've seen on the Internet.
For Ronica Cabansag, introverted gamers are just as amorous as any guy out there. That's what she realized when she publicly shared how her gamer boyfriend made an effort to ask for her hand through a language they both understood — Genshin Impact.
In her post, Cabansag detailed how her then-boyfriend and now fiancé asked her to come for a surprise. Cabansag was curious to see how her extremely introverted partner will make an effort.
The video included in her post showed how excited Cabansag was when she discovered a room full of lights and balloons, with a gaming laptop waiting for her.
Her partner, Jerome Javillonar, asked her to play Genshin Impact to look for his surprise. In the 8-minute video, Cabansag solved the maze that her partner built, discovering the words that Javillonar was dying to say.
Will you be my waifu?
"Roses are red." "Violets are blue." "Forever is real with you."
These are some statements Javillonar had laid out for Cabansag. According to Cabansag, it took more than one month for Javillonar to finish the obstacles since he needed to buy supplies in the game's shop.
After solving the three puzzles, the last maze laid out the golden question that made Cabansag gush over in excitement. The statement read as "Will you be my waifu?" which also translates to Javillonar asking Cabansag to be his wife.
The video ended with Javillonar down on his knees as he offers the engagement ring, to which Cabansag said yes. As of writing, Cabansag's video has garnered more than 45,000 views.
Moreover, Cabansag's post is flocked with comments and shares from people expressing their heartfelt greetings, congratulating and thanking the couple for sharing their love and excitement. Looks like the world of Teyvat has something to celebrate ahead of Valentine's Day.
Mercury in retrograde: When technology and communications go haywire
Your survival guide to a crazy season
Buckle up, everyone! Mercury is in retrograde once again. In Astrology, this means the planet that governs technology, communications, and our very own thought processes spins backward. In our reality, it means doomsday is coming. (Kidding!)
When Mercury is in retrograde, flights and travels are usually delayed, people from the past pop back into our lives, communication systems break down, and our gadgets get into accidents or start malfunctioning.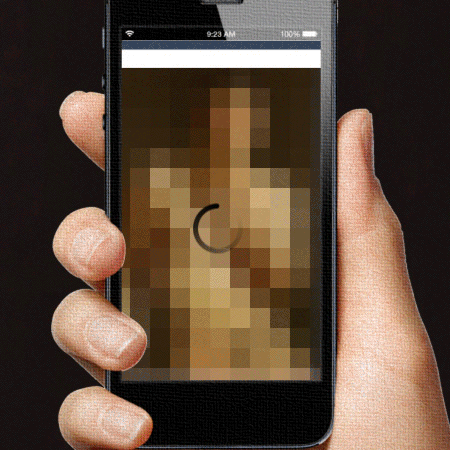 More importantly, this season makes everything fluid. Nothing will be set in stone. Decisions are usually changed when the season ends, so it's not a good time to sign contracts, schedule surgeries, have makeovers, launch a new project, or shop for electronic devices.
But fret not, this season shall pass. Here's what you should do before, during, and after the Mercury retrograde.
Protect your gadgets and gizmos with trusty cases and accessories
Honey, this season makes us feel frustrated, agitated, and annoyed. Often, we'll be rushing and getting into accidents. You might drop your phone on the toilet, break them, or forget them in a cab or restaurant. You gotta get yourself some strap to keep your phone with you at all times and dress them up with hard, shock-proof cases. Should they fall from your hands, you know they're safe.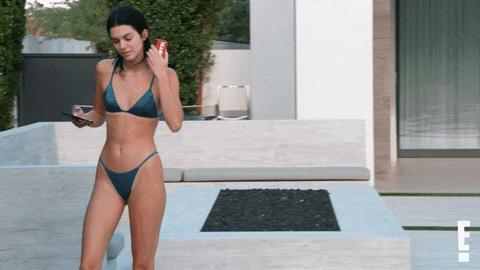 Back up your data, make sure it's safe and secure
Okay, Jenny, listen up. Mercury in retrograde is the season where we lose important stuff moments before we actually need them. It can be your keys, card, or presentation for your next meeting. The point here is you should back up all necessary data. Flash drives might break, Google Drive and other forms of storage may not work properly at the time you need them. The next thing you know, your life is in shambles.
Another thing to worry about is security and privacy. This season is also the time when people's secrets tend to get exposed, such as your affair with your best friend's boyfriend or your intimate videos getting leaked in the deepest, darkest corner of the internet. Keep your reputation from being smeared!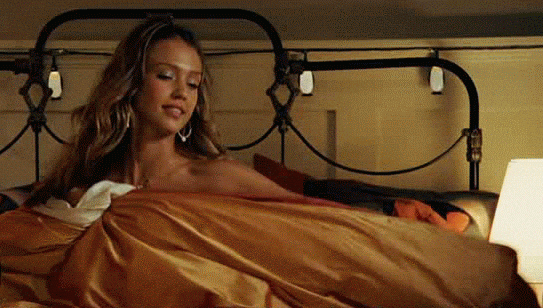 Double-check what you type and say
Be careful with miscommunication, my dear. It's normal to feel there's chaos in your head since Mercury in retrograde disrupts our thought processes. We become forgetful and more prone to mistakes, so double check your typos before hitting send. In addition, think twice before voicing out your opinions and emotions. Take a deep breath, and think before you click. Your words are powerful. Once you've hurt someone with it, you can be forgiven but they'll never forget.
P.S. Be mindful of what you post or tweet if you don't want to get dragged on social media.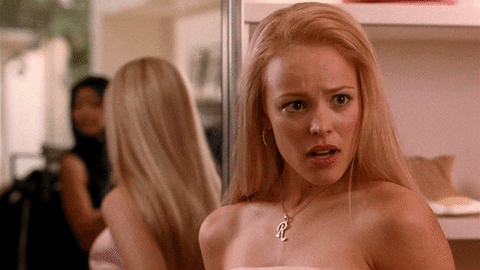 Keep your emotions in check and block your exes
If you haven't blocked your exes until today, you need to re-evaluate your life, Susan. During this season, we barely use our logic and just follow our emotions. There might come a time where you want to send a seven-paragraph message to your ex, please don't. You owe it to yourself to move on from the past and stop them from coming back to your life.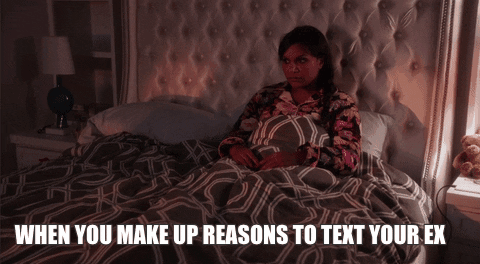 Oh, one more thing: Stay open to possible opportunities. Sure, Mercury in retrograde brings our past lovers back from hell, but they also bring in colleagues we've worked with. Most of the time, they want to work with us again. Additionally, this is a good time to reconnect with old friends. Seriously, this period isn't that bad.
Be extremely flexible (not just in yoga but also in life)
If there's one thing you can learn from this, it's that life doesn't always work out in our favor. It's a reminder to always find a way. Be flexible and adaptable to every surprise that life brings. If we're going to give in to our emotions, we already lost. Take a step back and reassess what's happening, compose yourself and think of a solution. This is just another storm that's passing by. You will overcome this.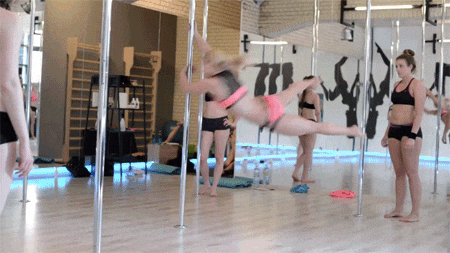 Take a moment to slow down
Lastly, like any retrograde season, it's a cue from the planets and the stars to slow down. We're all rushing from one point to another, and we're moving extremely fast. Planets spin backward to remind us that we need to look back and slow down to appreciate how far we've come, what we've been doing with our lives, and catch up on what we missed. Above all, it's a reminder to rest. You're doing well, my friend. I'm proud of you.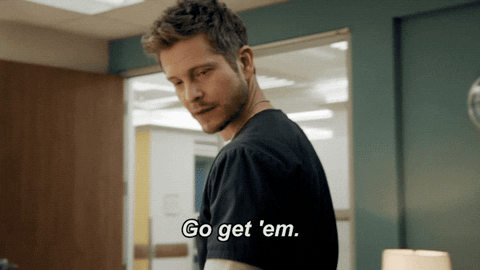 Starbucks Mobile Order & Pay 2.0: Cut through the queue
Make life less hectic!
When you're an adult, coffee isn't just a power-up drink helping you get through the day. It becomes an avenue for conversation, an invitation to meet people, a kick you need to fuel your creativity and productivity.
While there are several ways to brew coffee and there are different local neighborhood cafés to explore, Starbucks has always been within reach. And it has ingrained itself as an important part of my working life. A staple of the modern workforce's culture. A lifestyle — tradition to an extent — that seeped in through the interstices of friendships and family.
When the pandemic struck, I started learning how to brew my own coffee. Occasionally, I order my caffeine fix through Grab or Foodpanda. But the experience isn't the same.
Keyword: Experience. That's precisely what Starbucks offers. So when Starbucks Philippines sent me a holiday card to try the new Mobile Order & Pay, a feature they had for a while that was rehashed, I decided it's time to go out and try again.
Exploring the app
The Mobile Order & Pay 2.0 is available through the Starbucks app. If you're a Starbucks lover, you probably have an account registered to Starbucks Rewards. The app is easy to use, particularly because of its clean user interface (UI) design.
Through the Starbucks app, you can check your account's transaction history, monitor the stars collected via the Rewards program, and make some changes to your personal profile and payment methods. The app also has a lot of promotional materials, parading their latest drinks and treats that you can avail yourself of in-store or online.
And more importantly, you can reload your account, register your cards, and of course, get ahead of your day and order your favorite beverages.
Cut through the line
Once I got my cards settled in, I ordered my go-to drink: Cold brew topped with four pumps of white mocha sauce. I placed my order through the Mobile Order & Pay 2.0 feature, which gave me four options to pick up my order. Although, the options vary depending on the closest branch near you.
There's the usual In-store pickup where you head straight to the pickup counter for your order. Yes, you won't get in line anymore. When I tried this pickup option, everyone gave me looks when I went past the queue and headed straight to ask the Barista about my order. I had the audacity to ask about my drink because the app notified me when the order was ready.
When I got my drink, I walked out of the store feeling ravished. It felt like I was in a slow-mo montage of a coming-of-age film where the protagonist suddenly did something extraordinary. Frankly, this is my favorite pickup option. It makes so much sense to just get your orders if you can walk inside. And that gives you extra steps for your smartwatch to count. Get moving, people!
But if you don't like the hassle of scanning your QR codes and getting your temperature checked, or the usual mumbo-jumbo you encounter inside a store, there are other pickup options outside.
Just wait outside
My other favorite option was the Outdoor pickup, which I chose when I was passing by Starbucks The Grove — my favorite branch in Pasig. I was dead-tired from a weekend night-out with my friends at Okada Manila, and the all-night casino adventure bled through a Monday morning.
I was on my way home, ready for work. Then, I realized I badly need the good ol' Barista Drink. Nothing can beat an americano topped with white mocha sauce splashed with sub-breve (and no water!). Especially when it comes to waking you and your senses up. More importantly, you can have it served iced or hot depending on your preferences.
I placed my order when I was already in Arcovia City, a kilometer away from The Grove by Rockwell. Apparently, you can't order ahead for an Outdoor pickup if you're 3 kilometers away, which I tried to do when I was still in Taguig. So you have to be close to the branch if you want to place your order.
I tried to do the math in my head, calculating if I can pull over for a minute while I wait for my order. But I'm bad at numbers so I went ahead. The app said the order will be ready in five to six minutes anyway.
I pulled over when I arrived at the branch, and I didn't wait long enough for one of my favorite baristas to come out to my chosen pickup point and hand me my order.
Stay in your car
I hate parking. Or wasting the time spent trying to park properly in between enormous SUVs. Or finding a spot to park your vehicle. This is why I don't understand the Curbside pickup option, where the barista locates your designated parking slot and gives your order while practicing social and safe distancing.
I tried the pickup option in Starbucks Sierra Valley — a humongous, stand-alone branch with a massive parking space and drive-thru option found east of Metro Manila.
If you're in a time crunch, this option really doesn't make sense. But if you have a few moments to spare and you don't want to get out of your vehicle for safety measures against the COVID-19 (and its variants), then the Curbside pickup is the way to go.
Frankly speaking, it doesn't work for me. I know having your order brought to you is part of the experience, but I value my time. And it was against my morals to just sit inside my car and wait for the barista to come out and bring my order. In my head, they could be doing more valuable things than going outside the store, when I can pick up my order at their counter.
The In-store pickup is the fastest option in my experience, and I feel good doing the task instead of sitting and waiting around. I guess it's my can-do attitude speaking, but that's how I'm really built.
Drive through it
Now, there's another option to get your order: Drive-thru pickup. You just have to line up in a queue of cars and wait for your turn. Like the Curbside pickup option, I didn't like the Drive-thru pickup for one reason: It takes too long to get through the drive-thru window.
People are afraid to get out of their vehicles because of the COVID-19 pandemic, and that's valid. That's why there are plenty of cars lining up to get their caffeine fix. I spent roughly 30 minutes waiting for my turn, which annoyed me since it would've been faster if I chose the In-store or Outdoor pickup.
Making life less hectic
Regardless of my rants and experience, the Mobile Order & Pay 2.0 lets you get your favorite treats and beverages conveniently. In the way you like it.
While I've loved the In-store and Outdoor pick-up because they work well with my personality and lifestyle, I know some people (read: friends) would enjoy the Curbside and Drive-thru pickup. Especially since they're cautious about the pandemic.
Not that I'm not wary of the virus being out there, I just value my time because every second counts. If I wanted to waste my time waiting, I would've lined up inside.
Nevertheless, the rehashed feature is worth giving a try. Through the Starbucks app, you can customize your orders. Just like your baristas, the app can modify the size, the number of espresso shots, dairy selection, and various options for your order. All done with just a single tap on your smartphone.
Frankly speaking, the Mobile Pay & Order 2.0 made my life easier especially when I'm in a hurry to get a caffeine fix. Not all days can be spent brewing your coffee, living in a slowed-down lifestyle. Some days, we just need to get through it, and Starbucks knows how to accompany me through those days.
The Starbucks PH app is available on The App Store and Google's Play Store.