Not every successful woman needs a man. But if you happen to have one in your life, it doesn't hurt if he can look as pristine as you.
What better way to elevate his look than with a premium timepiece that looks smart and is actually smart.
The Magic number is 12. There's that thing about 12 days of Christmas. In the Philippines, the Watch GT 2 Pro retails for roughly around PhP 12,000. So here are 12 reasons to make each thousand of that purchase count.
1. It's gorgeous and will elevate your man's confidence
Here's the deal. It's possible your man looks like a walking half-peeled potato. But have him wear the watch and he'll instantly feel like a BTS member. Now, he may still look like a potato, but now he's a potato with swagger. The best thing anyone can wear is confidence and this can totally help with that.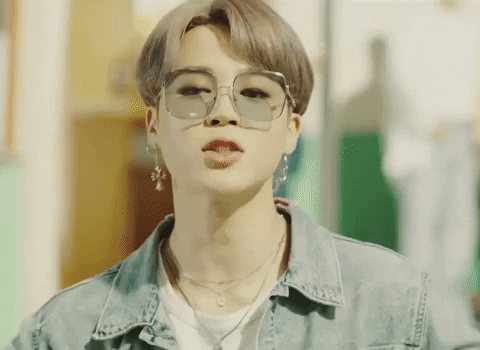 2. It won't break easily 
A luxurious timepiece that will likely stand the test of time? Yep, that's that this is. The sapphire glass that the watch face is made of is on stubborn son of a b***. It's as tough as they come.
3. It's customizable 
Nothing's more empowering than knowing you can tweak things to your taste. With One Hop Watch Face, you can use whatever image is in your file as the Watch Face. Neat!
(*Only works when paired with a Huawei smartphone running EMUI 11 and up).
4. It can track a bajillion workouts 
We're going to assume the hyperbole didn't fly over your head. Think of an activity, and there's a good chance the Huawei Watch GT 2 Pro can support it. It likely can find and track a workout that your man can stick with. This means your man can go from looking like a potato to looking like a french fry (which is a snacc. Get it?) 😉
5. It can lead your man back to you
Let's say your man decides to transform from potato to french fry and starts with some light jogging around your neighborhood. But he got too into it and doesn't realize he's in the part of the neighborhood he's not familiar with. The Huawei Watch GT 2 Pro has a GPS Route Back feature that will let him find his way back into your loving arms.
6. Encourage him to pick-up a sport
Other than tracking workouts, it can also track bajillion sports. There's badminton, tennis, bowling, volleyball, and even golf! These are all fun sports that you can do together!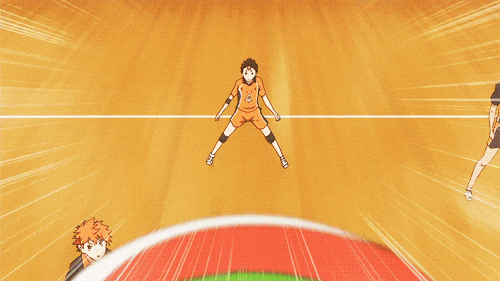 7. You can check how much you make his heart flutter 
Okay, that's probably not what the heart rate meter is for but it's a fun concept, right? It is, of course, useful for many other things but this one is cute to try. Throw an "aegyo" (cute gesture) his way and see how much his heart rate spikes.
8. You can find out why he's being grumpy 
Is your man acting aloof or just plain out of it? Ask him to check his stress levels on Huawei Watch GT 2 Pro. If it returns an alarming number, ask him what's up and you guys can resolve the problem together. 💕
9. Make sure he gets your messages
The Huawei Watch GT 2 Pro lets you have full control on which notifications you get. Make sure he has notifications turned on for the messaging app you two use the most. That way, he always gets those sweet nothings from you.
10. Decide whether you're going out for a safe social-distancing date or staying in to Netflix and chill 😏
One glance on the watch and you'll get a sense of what the weather is like on a particular day. This will help you determine whether you'll spend some time out or just have some snuggle time indoors.
11. You don't have to worry about charging it everyday
Let's face it. Several smartwatches require some juicing up after just a day. Well, not this one. Even if you push the battery to the limit by enabling all the features, you'll still get AT LEAST five days without charging it. It's long-lasting just like your man. 😉
12. You can take cute couple photos! 
It has a remote shutter feature that will free up your hands and let you do all the silly couple poses you've been wanting to do. Just prop your phone up somewhere and use the watch as the shutter!
SEE ALSO: Huawei Watch GT 2 Pro review: Swanky and smart
Christmas Promo
If you buy the Huawei Watch GT 2 Pro (PhP 11,999) from November 27 to December 31, you'll get a FREE entertainment package consisting of a notebook, multi-connector, and blue speaker. Combined those are worth PhP 2,099.
This deal is available in all Huawei stores as well as online and offline retailers.
The sex toy every sophisticated woman should own
Womanizer Premium 2 is such a luxurious stimulator!
The following is intended for readers 18+
If you've been in the sex toy world for a while, you've probably heard about the revolutionary Womanizer.
This face massager-looking device is now considered a cult fave, and lots of women are raving about it. Others are even claiming it made them reach the big-O in just two minutes. Intriguing, right?
So what exactly is the hype about?
Womanizer is the first-ever toy to introduce the Pleasure Air ™ technology. Unlike normal vibrators, the Womanizer aims to give pleasure without having direct contact with the skin. In this case, the clitoris.
The Womanizer uses air pressure to "massage" the clit, so it's gentle yet very effective. This technology is wildly popular that there are lots of knockoffs in the market, which is why it is patented.
If you scroll through Womanizer's catalogue, there are plenty of options depending on your budget. I was both excited and intrigued when looking at the choices. There's just a lot to consider.
When I finally got to try the Womanizer Premium 2, their newest luxury clit stimulator, all I can say is this: I am now a believer. This beauty is worth the internet's hysterical worship!
C marks the spot
Here's a hot take for men: the reason why your girl is probably not enjoying it, is you go straight to penetration without taking much time in the clit. I can't stress this enough: the C-Spot is just as important as the G-Spot.
Stimulating the clitoris alone can lead to multiple orgasms without the need for penetration. And the Womanizer Premium 2 proved this for me numerous times — sometimes even in just one sesh!
It's like oral sex, but better
Thanks to Womanizer Premium's 12 intensity levels, I have the option to go slow and gentle, and then switch to powerful and intense mode. The control buttons are easy to navigate, I can feel all the sensations without having to move much.
The product also features an AutoPilot ™ mode where I just sit back and enjoy the different stimulations and intensity levels. Yes, you can let this thing take the lead! I use this feature whenever I'm feeling adventurous, or when I'm extra lazy to control the buttons.
Safe, healthy, and without hassle
The Womanizer Premium 2, like any product in the Womanizer catalogue, is made of hypoallergenic silicone. It feels smooth and velvety, and the quality is true to its name.
I appreciate that the design is subtle yet straightforward. It is not intimidating at first glance; unlike some sex toys I've seen in the past.
The no-touch orgasm is a life-changing innovation, the product doesn't rub on the skin to achieve pleasure. Suffice to say that it promotes safe and healthy stimulation without being harsh down there.
It is waterproof, so cleaning is not a hassle. You can even use it in the shower.
The package also comes with an extra stimulation head on a different size, to which I learned that the medium one is a better fit for me.
Making me-time much sexier 
I strongly believe that self-pleasure is a form of self-love. Gifting yourself the Womanizer is actually like treating yourself to a luxurious spa at a 5-star hotel. Pair it with your favorite bed sheet and room scent for a full cozy experience.
If you don't live alone, the Smart Silence technology is your best friend. Although it's not silent enough for super quiet spaces. Better turn on your aircon or e-fan while doing the deed to ensure subtle background noise.
Aside from the various intensity levels, you can also explore different positions using the Womanizer. Tip: there are a lot of ideas on the Womanizer Instagram page!
For those with partners, this thing can also spice things up in the bedroom. Just let your partner control the buttons and you're all set.
Is this your PlayMatch?
I guess the biggest downside of the Womanizer Premium 2, at least for me, is the price. There are other cheaper alternatives in the market, although I can say it's worth the investment. If I only have the luxury to gift this to all my girl friends, I would. It's an experience that deserves to be shared.
If you're planning on investing in your sexual wellness, Womanizer Premium 2 should be on top of your list. It is currently on Valentine's Day sale, from US$ 199.00 to US$ 189.05.
There are plenty of options on the Womanizer website, in case you're still expanding your options.  You can also check out the We-Vibe Melt, a cheaper alternative that is quite similar in terms of target pleasure.
Shop the Womanizer Premium 2 on Womanizer's website or through local shop Lauvette.
Tinder is getting a Blind Date feature
Find a date before Valentine's Day
Valentine's Day is just around the corner. If you don't have a date yet, you can still turn to dating apps to find a special someone before Monday's festivities. Right on time, Tinder introduced a new Blind Date feature to complement its growing slate of capabilities for would-be daters.
In today's digital world, it's almost impossible to go on a truly blind date. After a quick Google, you'll know practically everything about a new date even before you meet them. However, dating apps are doing their best to maintain a sense of anonymity before new matches voluntarily share that information themselves. Traditionally, profiles only share someone's first name, age, a short bio, and a few photos.
Tinder wants to change this even further with the new Blind Date feature. Instead of the usual swiping way to match up, users who opt into the feature will be paired with others based on common interests.
However, automatic matches won't see each other's photos yet. Instead, they'll play short games and answer quirky prompts like "I put ketchup on _____." If both parties like the other's answers, they'll get matched and finally see each other's photos. If not, the feature will try again with another pairing.
The new feature is under Tinder's Explore tab. Users in the United States already have the feature available. Meanwhile, global users will get Blind Dates "in the coming weeks."
Toblerone's Valentine's Day packs lets you send personalized video greetings
The power of QR codes!
Forget flowers and cute stuffed animals for Valentine's Day, Toblerone has just unveiled its sweetest gift for the revered fete.
The Limited Edition Toblerone Valentine's Day Pack might be the most thoughtful gift you can give this love month. Or your most romantic gesture yet.
Drawing inspiration from failed gift-giving situations, Toblerone showcased the limited edition pack along with a film that encapsulates funny reactions from receiving a gift that fell short.
To make it more special, the Toblerone Valentine's Day packs come with a blank pack feature for you to write your personalized greeting.
Underneath, you can find a QR code function for you to record a video message. Just tear the right side of the blank pack panel, scan the QR code that'll lead you to Toblerone Chatbot, then upload your video message.
Don't forget to write the unique code on the blank pack before gifting your Toblerone Valentine's Day Pack to your loved one. Upon receiving, they can scan the same QR code and preview your personalized video message.
The Limited Edition Toblerone Valentine's Day packs are available in the nearest leading supermarket and convenience
stores. Prices are as follow: 100g (Php 109), 200g (Php 218), and 360g (Php 393).
To know more, like Toblerone on Facebook and follow @toblerone_ph on Twitter and Instagram.