Mercury in retrograde: When technology and communications go haywire
Your survival guide to a crazy season
Buckle up, everyone! Mercury is in retrograde once again. In Astrology, this means the planet that governs technology, communications, and our very own thought processes spins backward. In our reality, it means doomsday is coming.
When Mercury is in retrograde, flights and travels are usually delayed, people from the past pop back in our lives, communication systems break down, and our gadgets get into accidents or start malfunctioning.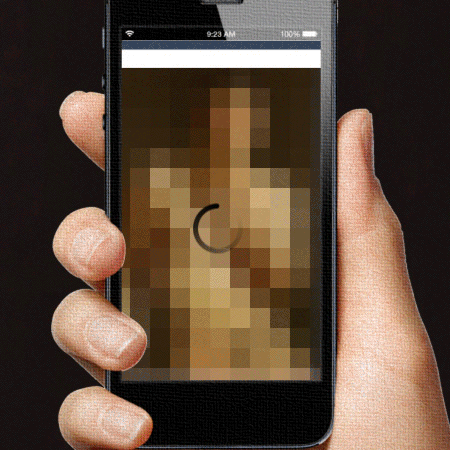 More importantly, this season makes everything fluid. Nothing will be set in stone. Decisions are usually changed when the season ends, so it's not a good time to sign contracts, schedule surgeries, have makeovers, launch a new project, or shop for electronic devices.
But fret not, this season shall pass. Here's what you should do before, during, and after the Mercury retrograde.
Protect your gadgets and gizmos with trusty cases and accessories
Honey, this season makes us feel frustrated, agitated, and annoyed. Often, we'll be rushing and getting into accidents. You might drop your phone on the toilet, break them, or forget them on a cab or restaurant. You gotta get yourself some strap to keep your phone with you at all times and dress them up with hard, shock-proof cases. Should they fall from your hands, you know they're safe.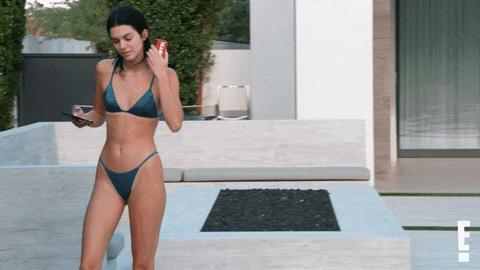 Back up your data, make sure it's safe and secure
Okay, Jenny, listen up. Mercury in retrograde is the season where we lose important stuff moments before we actually need them. It can be your keys, card, or presentation for your next meeting. The point here is you should back up all necessary data. Flash drives might break, Google Drive and other forms of storage may not work properly at the time you need them. The next thing you know, your life is in shambles.
Another thing to worry about is security and privacy. This season is also the time when people's secrets tend to get exposed, such as your affair with your best friend's boyfriend or your intimate videos getting leaked in the deepest, darkest corner of the internet. Keep your reputations from being smeared!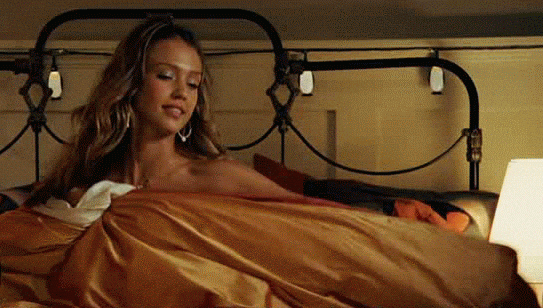 Double check what you type and say
Be careful with miscommunication, my dear. It's normal to feel there's chaos in your head since Mercury in retrograde disrupts our thought processes. We become forgetful and more prone to mistakes, so double check your typos before hitting send. In addition, think twice before voicing out your opinions and emotions. Take a deep breath, and think before you click. Your words are powerful. Once you've hurt someone with it, you can be forgiven but they'll never forget.
P.S. Be mindful of what you post or tweet if you don't want to get dragged on social media.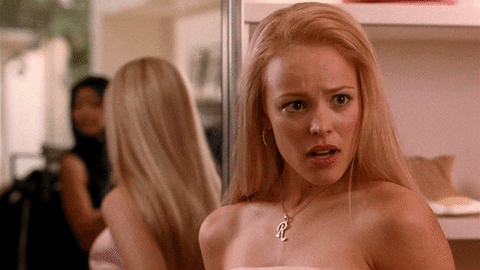 Keep your emotions in check and block your exes
If you haven't blocked your exes until today, you need to re-evaluate your life, Susan. During this season, we barely use our logic and just follow our emotions. There might come a time where you want to send a seven-paragraph message to your ex, please don't. You owe it to yourself to move on from the past and stop them from coming back to your life.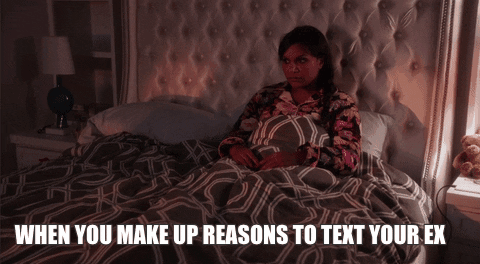 Oh, one more thing: Stay open to possible opportunities. Sure, Mercury in retrograde brings our past lovers back from hell, but they also bring in colleagues we've worked with. Most of the time, they want to work with us again. Additionally, this is a good time to reconnect with old friends. Seriously, this period isn't that bad.
Be extremely flexible (not just in yoga but also in life)
If there's one thing you can learn from this, it's that life doesn't always work out in our favor. It's a reminder to always find a way. Be flexible and adaptable to every surprise that life brings. If we're going to give in to our emotions, we already lost. Take a step back and reassess what's happening, compose yourself and think of a solution. This is just another storm that's passing by. You will overcome this.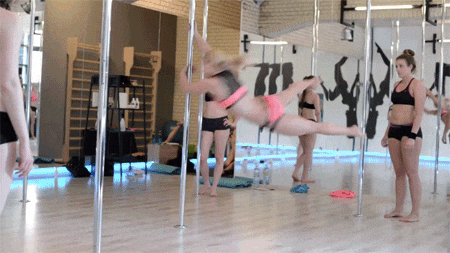 Take a moment to slow down
Lastly, like any retrograde season, it's a cue from the planets and the stars to slow down. We're all rushing from one point to another, and we're moving extremely fast. Planets spin backward to remind us that we need to look back and slow down to appreciate how far we've come, what we've been doing with our lives, and catch up on what we missed. Above all, it's a reminder to rest. You're doing well, my friend. I'm proud of you.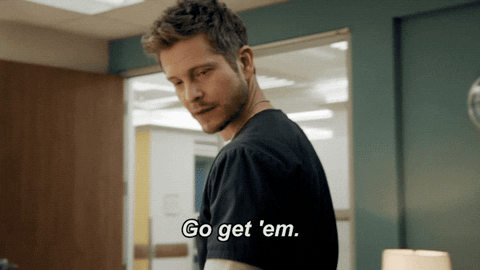 Ultrahuman: The essential app to get you through quarantine
Getting through isolation days through workout and meditation
Taking care of our physical and mental health is very much important now more than ever. With everything that has been going on in the world, it's not surprising that people are taking extra steps to advocate and practice self-care.
One way to do this is by adding good habits everyday and being disciplined to sustain these habits.
With self-care as one of their ultimate goals this year, Martynne and MJ decided to try Ultrahuman: an all-in-one fitness app that includes all the good habits they are currently incorporating in their lives — from workout to meditation.
For a few weeks, they put the app to a test and this is their verdict:
Meditation
Martynne: I am a huge advocate of meditation and it has been a life-changing practice for me, as someone who finds a hard time focusing and being in the present.
Ultrahuman has a wide range of course options that can match a specific mood or emotion. One of my personal favorites is the Managing Anger course, which helped me take a step back, consolidate my feelings and give compassion to myself throughout the process.
The Singles option with one-time meditation tracks helped me become more mindful and grounded whenever I feel overwhelmed in the middle of a workday. The productivity course, on the other hand, kept my eyes glued to my laptop screen until I finished what I needed to do.
The only thing I didn't like about it, though, is the visuals seem basic to me, and the "dark" interface is much more fitting for the workout option.
Workout
MJ: When gyms are closed and home workouts aren't fun anymore, how do you remain committed to your fitness goals? That's what Ultrahuman did: Filling the gap by providing fun workouts and challenges that you can do in a span of weeks. It's similar to how Nike Training Club presents their videos albeit more personalized.
The Ultrahuman app comes with guided videos from renowned trainers, and watching their instructions during your exercises felt like having a live session with a personal trainer. Unlike most fitness apps that offer video-on-demand workouts, Ultrahuman remembers that we are all beginners, offering a collection of videos through challenges that suit different levels.
After living a sedentary lifestyle, I knew I have to ease up when working out again. The app did wonders in helping me stay active by gradually increasing the difficulty of my challenges, without straining my body or having myself complain about how difficult a certain workout routine is.
Sleep
Martynne: There was an instance that I had a bad case of insomnia and I needed something to put me to sleep.
I tried listening to Ultrahuman's Bedtime Stories and it reminded me of the sleep podcasts I used to listen to on Spotify.
The voices are relaxing, and the stories come with meditation and sound effects, but I realized I can be impatient with slow stories. I resorted to the app's soundscapes and brain music, and they helped a lot to relax my brain and finally shut my eyes off.
I don't exactly know what's the science behind brain music, but they really work sometimes.
The Polaroid Go is the smallest analog instant camera in the world
With this camera, the sky's the limit and not the size
Polaroid has a new, cute camera and we want it. There, I said it.
Polaroid Go is the newest, tiniest member of the Polaroid family. Dubbed as the smallest analog instant camera in the world, it only measures 4.1-inches long, 3.3-inches wide, and 2.4-inches tall. What an exciting change to Polaroid's decade-old form factor, right?
Designed as a creative companion, the Polaroid Go sports a portable, wearable look and feel. The newest camera is available in a classic white colorway, following Polaroid's iconic design retained in a new format apt for the new generation.
The Polaroid Go, despite its tiny size, packs mighty features. This includes a newly-developed selfie mirror, self-timer, longer-lasting battery, dynamic flash, double exposure, and travel-friendly accessories.
There's also a Go film that reimagines Polaroid's classic square format, to suit the newest and smallest analog instant camera.
Price and availability
Polaroid Go retails for US$ 100 while the Polaroid Go Film Double Pack costs US$ 20. The Polaroid Go will be available for purchase on April 27 at polaroid.com/go.
Fujifilm's retro-style Instax Mini 40 comes with Selfie Mode
And a new instant film sheet!
Fujifilm decks out its newest, classic-looking instant camera, the instax mini 40. Amplifying its retro style, the instant camera comes with a high-quality texture cover adorned with premium silver accents.
Additionally, its small figure lets you fit it into a pouch, a fanny pack, or a small bag. On another note, it has an uncanny resemblance to the instax Mini 90 Neo Classic, albeit packed with modern features.
The instax Mini 40 hosts a plethora of features that instant-camera lovers will adore. There's an automatic exposure function that casually adjusts the camera's shutter speed and flashes, depending on the surrounding brightness.
There's also a selfie mode, making it easier to take solo and group photos. All you have to do is press the power button to extend the lens, then pull out the lens to switch to Selfie Mode, with a "Selfie On" mark to signify that the camera is ready to take your selfie. Lastly, don't forget to check your framing using the mirror.
The Fujifilm instax Mini 40 has a suggested retail price of US$ 100.
Contact sheet
Furthermore, Fujifilm introduces Contact Sheet — a mini-format instax film featuring orange text printed over a black frame. This design simulates the contact sheet — through bromide sheets — of the past used in films that let you check individual images.
The Instax Mini Contact Sheet instant film will retail for US$ 15. It will be globally released on April 21, 2021, alongside the Fujifilm instax Mini 40.