Mercury in retrograde: When technology and communications go haywire
Your survival guide to a crazy season
Buckle up, everyone! Mercury is in retrograde once again. In Astrology, this means the planet that governs technology, communications, and our very own thought processes spins backward. In our reality, it means doomsday is coming.
When Mercury is in retrograde, flights and travels are usually delayed, people from the past pop back in our lives, communication systems break down, and our gadgets get into accidents or start malfunctioning.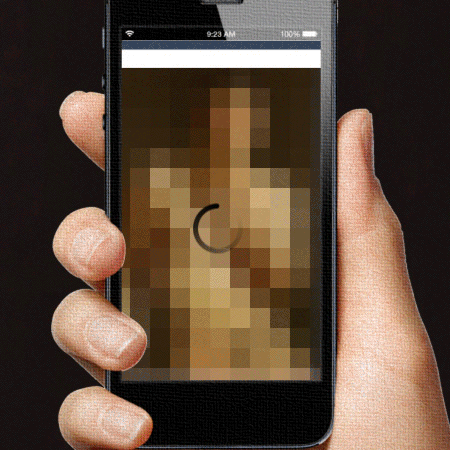 More importantly, this season makes everything fluid. Nothing will be set in stone. Decisions are usually changed when the season ends, so it's not a good time to sign contracts, schedule surgeries, have makeovers, launch a new project, or shop for electronic devices.
But fret not, this season shall pass. Here's what you should do before, during, and after the Mercury retrograde.
Protect your gadgets and gizmos with trusty cases and accessories
Honey, this season makes us feel frustrated, agitated, and annoyed. Often, we'll be rushing and getting into accidents. You might drop your phone on the toilet, break them, or forget them on a cab or restaurant. You gotta get yourself some strap to keep your phone with you at all times and dress them up with hard, shock-proof cases. Should they fall from your hands, you know they're safe.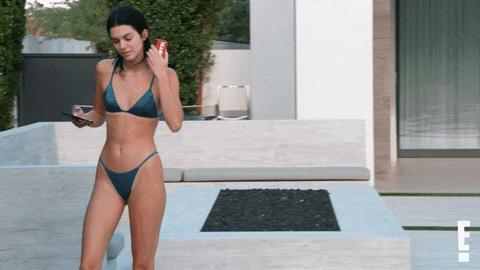 Back up your data, make sure it's safe and secure
Okay, Jenny, listen up. Mercury in retrograde is the season where we lose important stuff moments before we actually need them. It can be your keys, card, or presentation for your next meeting. The point here is you should back up all necessary data. Flash drives might break, Google Drive and other forms of storage may not work properly at the time you need them. The next thing you know, your life is in shambles.
Another thing to worry about is security and privacy. This season is also the time when people's secrets tend to get exposed, such as your affair with your best friend's boyfriend or your intimate videos getting leaked in the deepest, darkest corner of the internet. Keep your reputations from being smeared!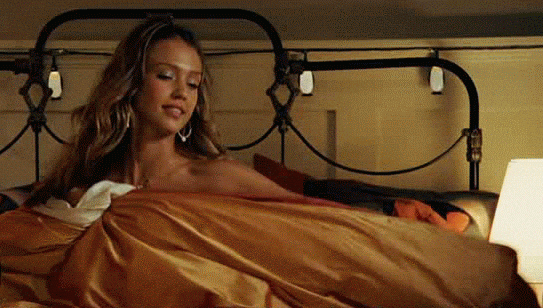 Double check what you type and say
Be careful with miscommunication, my dear. It's normal to feel there's chaos in your head since Mercury in retrograde disrupts our thought processes. We become forgetful and more prone to mistakes, so double check your typos before hitting send. In addition, think twice before voicing out your opinions and emotions. Take a deep breath, and think before you click. Your words are powerful. Once you've hurt someone with it, you can be forgiven but they'll never forget.
P.S. Be mindful of what you post or tweet if you don't want to get dragged on social media.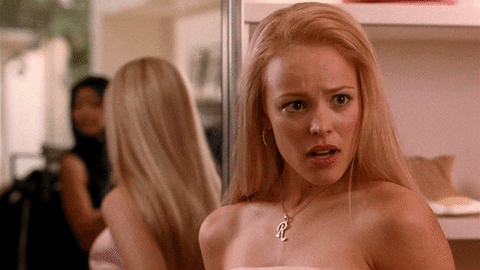 Keep your emotions in check and block your exes
If you haven't blocked your exes until today, you need to re-evaluate your life, Susan. During this season, we barely use our logic and just follow our emotions. There might come a time where you want to send a seven-paragraph message to your ex, please don't. You owe it to yourself to move on from the past and stop them from coming back to your life.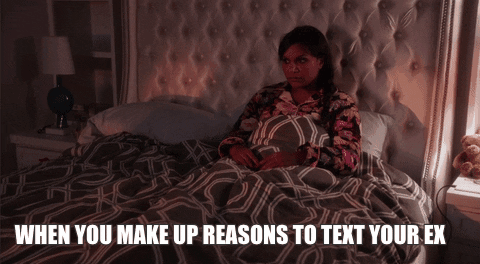 Oh, one more thing: Stay open to possible opportunities. Sure, Mercury in retrograde brings our past lovers back from hell, but they also bring in colleagues we've worked with. Most of the time, they want to work with us again. Additionally, this is a good time to reconnect with old friends. Seriously, this period isn't that bad.
Be extremely flexible (not just in yoga but also in life)
If there's one thing you can learn from this, it's that life doesn't always work out in our favor. It's a reminder to always find a way. Be flexible and adaptable to every surprise that life brings. If we're going to give in to our emotions, we already lost. Take a step back and reassess what's happening, compose yourself and think of a solution. This is just another storm that's passing by. You will overcome this.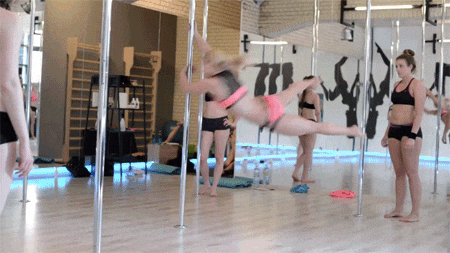 Take a moment to slow down
Lastly, like any retrograde season, it's a cue from the planets and the stars to slow down. We're all rushing from one point to another, and we're moving extremely fast. Planets spin backward to remind us that we need to look back and slow down to appreciate how far we've come, what we've been doing with our lives, and catch up on what we missed. Above all, it's a reminder to rest. You're doing well, my friend. I'm proud of you.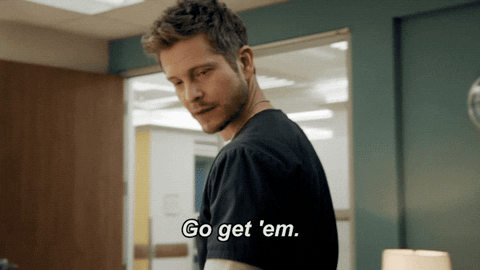 Prepare your meals through your phone, fridge using Samsung SmartThings
The kitchen, simplified
With everything going on in the world, it's no surprise that people are spending more time in the kitchen and looking out for new recipes.
The good news? Samsung has just the thing to get it sorted quickly and easily. They're bringing in Family Hub features into mobile users through the SmartThings app.
Samsung's SmartThings Cooking service helps bring all of your Samsung kitchen appliances together. How? It lets you search, plan, purchase, and meal prep seamlessly through your phone or fridge through the SmartThings app.
On top of that, it recommends customized recipes based on your taste and preferences while considering ingredients available to you. You can scroll through recipe collections when you're undecided or quickly zero-in on meals that suit your cravings.
SmartThings Cooking, powered by Whisk, is accessible through Samsung's SmartThings. If you've got the Family Hub in your smart kitchen arsenal, there's no need to fret.
The fridge keeps tabs of what you have and don't, adding missing ingredients directly to your online grocery cart for at-home deliveries. Not to mention, you can shop through Walmart, Kroger, Instacart, and Amazon Fresh, using the Whisk network.
With SmartThings added to the Family Hub smart fridge, you get to enjoy all the cool features and more! You get to access your other smart kitchen gadgets through widgets on the screen, prioritize most used apps, and feature family photos, notes, and recipes.
And, if cooking is what you're worried about, Samsung has you covered for even that. SmartThings guides you through easy cooking steps and lets you control cooking modes, temperatures, and time settings with one touch. Leaving you with little room for error.
So, with all that in mind, was it really a surprise to see Samsung's Family Hub win its sixth consecutive CES Innovation Award this year? For us, not quite.
ColdSnap is a machine that makes you ice cream at home
It's a mood
Last year and this upcoming one has been a downer. So, when the daunting reality of our world taking its time keeping us all in misery hits you, a treat to numb the pain helps. I mean, we could also curl up into a ball and cry but ice cream while curled up into a ball while crying is the way to go.
Meet ColdSnap: an ice-cream-making gadget by Sigma Phase at CES 2021. It works like coffee pod machines but instead of coffee, it serves ice cream and other frozen treats from recyclable aluminium pods.
From frozen cocktails, fruit smoothies, and classic ice cream, this gadget has all the chill in its arsenal to keep you happy or the very least, sane. The pods look like slim cans that have built-in QR codes to make the liquid mix freeze to the perfect consistency in about 60 to 90 seconds. And, if you're lactose intolerant, there's no need to have your gut on the line. ColdSnap offers non-dairy options like oat milk ice cream.
ColdSnap is still in the prototype stage and won't be available until 2022. When it hits retail, it's expected to cost somewhere between US$ 500 and US$ 1,000 with the pods costing somewhere between US$ 2.50 to US$ 3.
Lora DiCarlo brings in innovative, heated vibrators at CES 2021
Inspired by the human warmth
Sex tech company Lora DiCarlo showcased a new lineup of innovative, heated vibrators at the Consumer Electronics Show (CES) 2021. Meet Drift, Tilt, and Sway, dubbed as "The Warming Collection".
Inspired by human warmth, the new model mimics the heat we experience from our partners' bodies. Lora DiCarlo used a nylon-based thermally conductive polymer and its WarmSense Technology, simulating body temperature.
Through this innovation, these gadgets internally heat up to 104 degrees Fahrenheit and use three vibration patterns with seven intensity settings for one-of-a-kind pleasure. Despite the heating technology, these devices are completely waterproof up to one meter.
Drift
Perfect for beginners, Drift is a curved, handheld bullet vibrator with an ergonomic design, ideal for G-spot and clitoral exploration.
Tilt
Next in line is the dual vibration plug Tilt. It's the versatile, middle child in the new lineup, designed to please all genders and anatomies. It simultaneously stimulates your G-spot and clitoris, or your P-spot and perineum.
Sway
Sway is a wand-shaped dual vibration warming massager. Its dual-ended design can be used internally or externally, with or without a partner.