Mercury in retrograde: When technology and communications go haywire
Your survival guide to a crazy season
Buckle up, everyone! Mercury is in retrograde once again. In Astrology, this means the planet that governs technology, communications, and our very own thought processes spins backward. In our reality, it means doomsday is coming.
When Mercury is in retrograde, flights and travels are usually delayed, people from the past pop back in our lives, communication systems break down, and our gadgets get into accidents or start malfunctioning.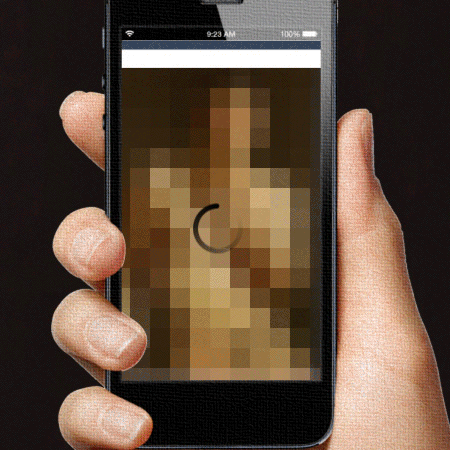 More importantly, this season makes everything fluid. Nothing will be set in stone. Decisions are usually changed when the season ends, so it's not a good time to sign contracts, schedule surgeries, have makeovers, launch a new project, or shop for electronic devices.
But fret not, this season shall pass. Here's what you should do before, during, and after the Mercury retrograde.
Protect your gadgets and gizmos with trusty cases and accessories
Honey, this season makes us feel frustrated, agitated, and annoyed. Often, we'll be rushing and getting into accidents. You might drop your phone on the toilet, break them, or forget them on a cab or restaurant. You gotta get yourself some strap to keep your phone with you at all times and dress them up with hard, shock-proof cases. Should they fall from your hands, you know they're safe.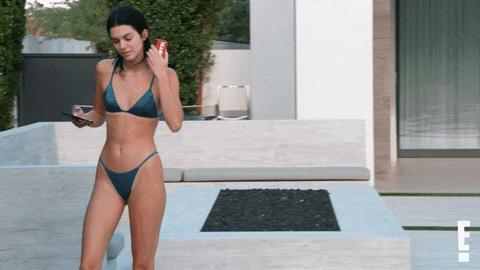 Back up your data, make sure it's safe and secure
Okay, Jenny, listen up. Mercury in retrograde is the season where we lose important stuff moments before we actually need them. It can be your keys, card, or presentation for your next meeting. The point here is you should back up all necessary data. Flash drives might break, Google Drive and other forms of storage may not work properly at the time you need them. The next thing you know, your life is in shambles.
Another thing to worry about is security and privacy. This season is also the time when people's secrets tend to get exposed, such as your affair with your best friend's boyfriend or your intimate videos getting leaked in the deepest, darkest corner of the internet. Keep your reputations from being smeared!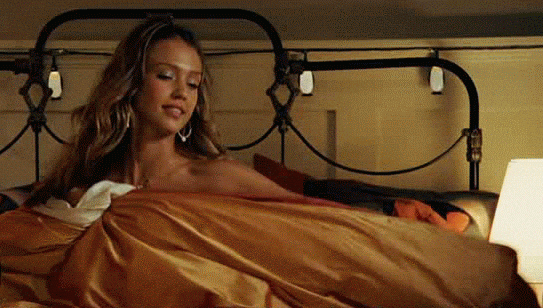 Double check what you type and say
Be careful with miscommunication, my dear. It's normal to feel there's chaos in your head since Mercury in retrograde disrupts our thought processes. We become forgetful and more prone to mistakes, so double check your typos before hitting send. In addition, think twice before voicing out your opinions and emotions. Take a deep breath, and think before you click. Your words are powerful. Once you've hurt someone with it, you can be forgiven but they'll never forget.
P.S. Be mindful of what you post or tweet if you don't want to get dragged on social media.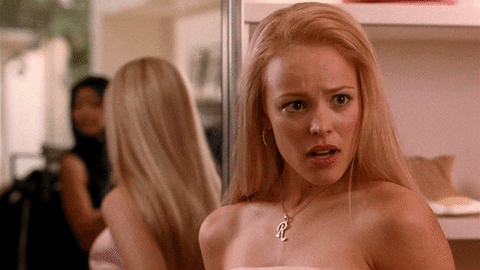 Keep your emotions in check and block your exes
If you haven't blocked your exes until today, you need to re-evaluate your life, Susan. During this season, we barely use our logic and just follow our emotions. There might come a time where you want to send a seven-paragraph message to your ex, please don't. You owe it to yourself to move on from the past and stop them from coming back to your life.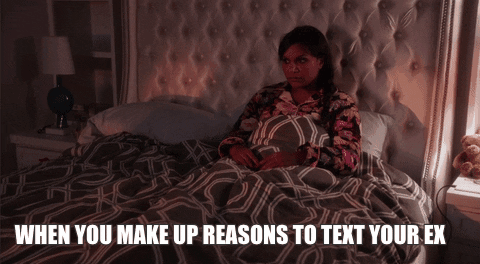 Oh, one more thing: Stay open to possible opportunities. Sure, Mercury in retrograde brings our past lovers back from hell, but they also bring in colleagues we've worked with. Most of the time, they want to work with us again. Additionally, this is a good time to reconnect with old friends. Seriously, this period isn't that bad.
Be extremely flexible (not just in yoga but also in life)
If there's one thing you can learn from this, it's that life doesn't always work out in our favor. It's a reminder to always find a way. Be flexible and adaptable to every surprise that life brings. If we're going to give in to our emotions, we already lost. Take a step back and reassess what's happening, compose yourself and think of a solution. This is just another storm that's passing by. You will overcome this.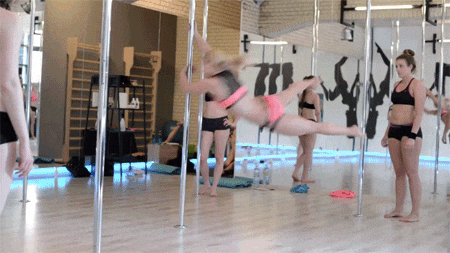 Take a moment to slow down
Lastly, like any retrograde season, it's a cue from the planets and the stars to slow down. We're all rushing from one point to another, and we're moving extremely fast. Planets spin backward to remind us that we need to look back and slow down to appreciate how far we've come, what we've been doing with our lives, and catch up on what we missed. Above all, it's a reminder to rest. You're doing well, my friend. I'm proud of you.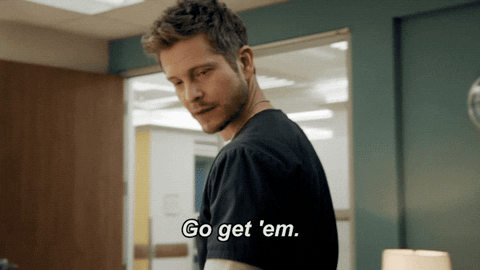 Habitat Horticulture Gromeo: Self-watering plant system for busy bees
Turn your smart home into a green and sustainable space
Forget the bland, white walls filled with smart lighting yet no sign of greenery. As our cribs transform into smart homes, the appreciation for a well-lit, open, green, and airy space grows.
However, nurturing greenery can be a difficult task. Though, people still try to foster potted plants, in hopes of making their homes breathable and beautiful.
Fret no more, experts at Habitat Horticulture — an award-winning design firm — designed Gromeo, a copious spot of greenery attached to your walls.
A sustainable living wall system
Gromeo is a ready-to-hang, fully planted palette that has a self-watering living wall system, without the need for plumbing and electricity.
It uses Habitat Horticulture's signature geotextile called Growtex — using 100 percent recycled water bottles — to combine soil and a hydroponic blended system. This makes plants passively absorb water to maintain their ecosystem.
In short, no drainage is needed, making it the perfect low-maintenance plant to nurture, especially for busy people.
Beneficial in the long run
Living wall systems like Gromeo can help improve a busy bee's physical and mental well-being. The presence of natural greenery can enhance self-esteem, reduce levels of stress and anxiety, and produce feelings of revitalization.
It increases happiness, productivity, focus, and concentration — prompting a person to work smarter. More importantly, it cleans the air and removes volatile organic compounds found indoors, most of which causes headaches, fatigue, and respiratory problems.
There's a Gromeo for every type of space
Admit it: we all check the lighting before taking the perfect selfie. The same should apply to plants if you do consider getting one. Some can handle basking in sunlight, some find it too much.
This is why each Gromeo is designed depending on the levels of light available. A High Light Gromeo is recommended for walls that get full, direct sunlight. Or at least very bright lights.
Meanwhile, walls that get dappled sunlight suits a Medium Light Gromeo. For those who have walls that get no direct light at all, consider getting a Low Light Gromeo.
Price and availability
Gromeo starts at US$ 265. It's available at shop.habitathorticulture.com. One percent of each Gromeo sale goes to Feeding America. Meanwhile, teachers and healthcare workers can avail a 10 percent discount upon purchase.
Sharp's new lineup of smart refrigerators look classy AF
Matching your interiors and spaces
Sharp unveils a new lineup of refrigerators and we are loving it. Aesthetically speaking, it's pleasing to look at with its sleek coating and classy appeal. But Sharp's focus isn't just the looks.
Being at the forefront of innovation, Sharp's new models come with a host of innovative features to keep you and your family in tip-top health and shape. For instance, the new lineup is powered by Sharp's J-Tech Inverter — which helps reduce wastage of energy and saves on energy consumption.
Sharp's unique Plasmacluster Technology also found its way to the new lineup, using its powers to eliminate 99 percent airborne bacteria and 97 percent airborne mold in the refrigerator.
Additionally, the fridge comes with a Mega Freezer which is larger than usual compared to common fridges. The extra space helps homemakers store large containers and bulk purchases — like stocking up on fresh frozen food.
In lieu of stocking up, the refrigerators run on a Hybrid Cooling System to keep the food fresh. The feature is helping prevent excessive dryness, uneven cooling, and over-cooling.
Meticulous homemakers can also keep their fridges free of odor through the Ag-Nano deodorizer filters equipped inside the appliance.
Lastly, the refrigerators come with smart features such as door alarms that alert you when you leave the door open, and an External Touch Control Panel. This makes it easy for anyone to control and regulate the appliance's settings.
Pricing and availability
Sharp's new lineup of refrigerators under the PG series comes in three models: SJ-PG60P2 BK/DS (Priced at SGD 1599), SJ-PG55P2 BK/DS (Priced at SGD 1499), and SJ-PG51P2 BK/DS (Priced at SGD 1399).
All models come in two colors: Black or Dark Silver. The new lineup will be available at major electronics retailers and online stores.
Fitbit's special edition of the Ace 3 makes physical activities fun for kids
Time to get them active!
With the advent of smartphones and other distracting technology, keeping kids active might be a challenge — especially if you aren't the type to engage in physical activities. But starting 'em young can help build a healthy, fit, and sustainable lifestyle.
Fitbit's kid-oriented smartwatch, the Ace 3, comes with a special edition that will catch your kid's attention. And it might just make them excited to do a bit of sport and exercise.
Meet the Fitbit Ace 3 Special Edition: Minions. It comes with an engraved band with an embossed Minions design that will make any kid eager to wear it. Built with a kid's behavior in mind, the watch is comfortable and secure to wear even when using a silicone band and bumper. Moreover, it can be even submerged in water with its swim-proof design!
For those who aren't keen on having yellow on their wrists, there are two more Minions-themed bands that kids can wear: Despicable Blue and Mischief Black.
Smart features
Just like every adult's smartwatch, it comes with nifty features we need. There are hourly alerts to move and reminders to reach your daily goals. More importantly, the Ace 3 Special Edition: Minions ensures there are extensive safeguards to secure a kid's privacy.
Parents, for instance, can set up a family account to have more control over privacy and protection. The Parent View in the app will let parents track their kid's activity and manage the kid's app experience.
Kids, on the other hand, can enjoy Minions-themed activity badges in the app. The badges serve as a reminder for kids to keep chasing daily activity goals. Along with that, the Kid View allows kids to view important data such as their activity and sleep stats, as well as parent-approved friends, clock faces, and avatars.
Price and availability
The Fitbit Ace 3 Special Edition: Minions is powered by eight days of battery life. It's available in the Philippines at Fitbit.com, Digital Walker, and Lazada for PhP 4,790. Meanwhile, accessory bands are sold exclusively on Fitbit.com at PhP 1,390.