Mercury in retrograde: When technology and communications go haywire
Your survival guide to a crazy season
Buckle up, everyone! Mercury is in retrograde once again. In Astrology, this means the planet that governs technology, communications, and our very own thought processes spins backward. In our reality, it means doomsday is coming.
When Mercury is in retrograde flights and travels are usually delayed, people from the past pop back in our lives, communication systems break down, and our gadgets get into accidents or start malfunctioning.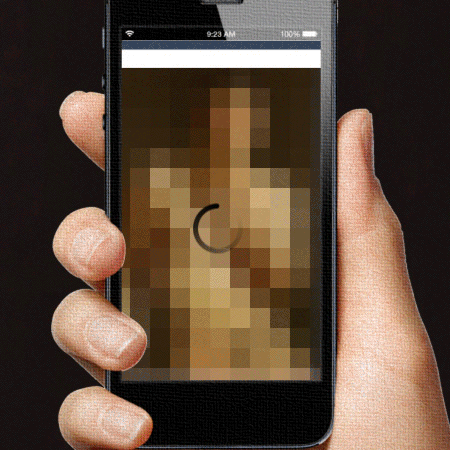 More importantly, this season makes everything fluid. Nothing will be set in stone. Decisions are usually changed when the season ends, so it's not a good time to sign contracts, schedule surgeries, have makeovers, launch a new project, or shop for electronic devices.
But fret not, this season shall pass. Here's what you should do before, during, and after the Mercury retrograde.
Protect your gadgets and gizmos with trusty cases and accessories
Honey, this season makes us feel frustrated, agitated, and annoyed. Often, we'll be rushing and getting into accidents. You might drop your phone on the toilet, break them, or forget them on a cab or restaurant. You gotta get yourself some strap to keep your phone with you at all times and dress them up with hard, shock-proof cases. Should they fall from your hands, you know they're safe.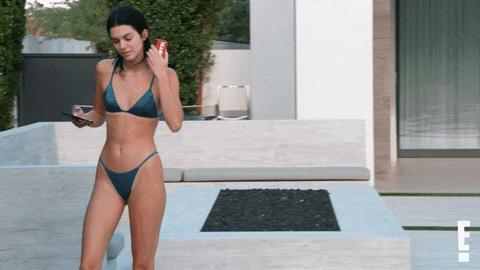 Back up your data, make sure it's safe and secure
Okay, Jenny, listen up. Mercury in retrograde is the season where we lose important stuff moments before we actually need them. It can be your keys, card, or presentation for your next meeting. The point here is you should back up all necessary data. Flash drives might break, Google Drive and other forms of storage may not work properly at the time you need them. The next thing you know, your life is in shambles.
Another thing to worry about is security and privacy. This season is also the time when people's secrets tend to get exposed, such as your affair with your best friend's boyfriend or your intimate videos getting leaked in the deepest, darkest corner of the internet. Keep your reputations from being smeared!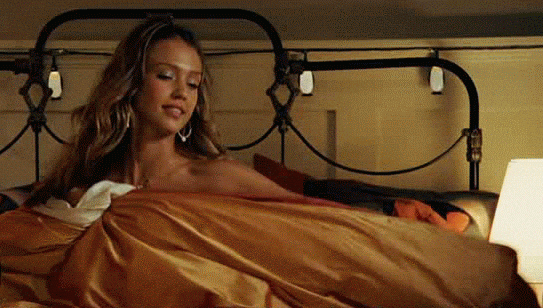 Double check what you type and say
Be careful with miscommunication, my dear. It's normal to feel there's chaos in your head since Mercury in retrograde disrupts our thought processes. We become forgetful and more prone to mistakes, so double check your typos before hitting send. In addition, think twice before voicing out your opinions and emotions. Take a deep breath, and think before you click. Your words are powerful. Once you've hurt someone with it, you can be forgiven but they'll never forget.
P.S. Be mindful of what you post or tweet if you don't want to get dragged on social media.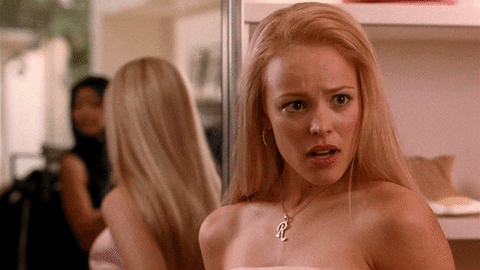 Keep your emotions in check and block your exes
If you haven't blocked your exes until today, you need to re-evaluate your life, Susan. During this season, we barely use our logic and just follow our emotions. There might come a time where you want to send a seven-paragraph message to your ex, please don't. You owe it to yourself to move on from the past and stop them from coming back to your life.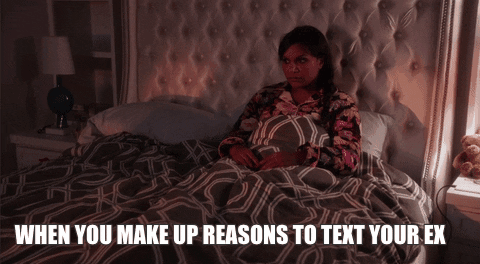 Oh, one more thing: Stay open to possible opportunities. Sure, Mercury in retrograde brings our past lovers back from hell, but they also bring in colleagues we've worked with. Most of the time, they want to work with us again. Additionally, this is a good time to reconnect with old friends. Seriously, this period isn't that bad.
Be extremely flexible (not just in yoga but also in life)
If there's one thing you can learn from this, it's that life doesn't always work out in our favor. It's a reminder to always find a way. Be flexible and adaptable to every surprise that life brings. If we're going to give in to our emotions, we already lost. Take a step back and reassess what's happening, compose yourself and think of a solution. This is just another storm that's passing by. You will overcome this.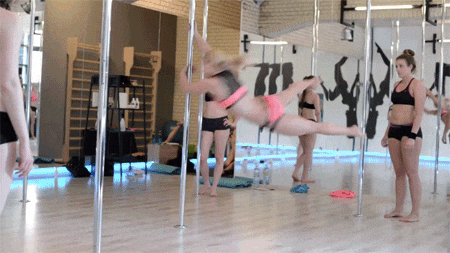 Take a moment to slow down
Lastly, like any retrograde season, it's a cue from the planets and the stars to slow down. We're all rushing from one point to another, and we're moving extremely fast. Planets spin backward to remind us that we need to look back and slow down to appreciate how far we've come, what we've been doing with our lives, and catch up on what we missed. Above all, it's a reminder to rest. You're doing well, my friend. I'm proud of you.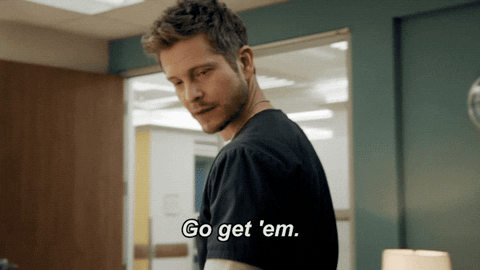 The future of shopping solves the most basic clothes-buying mistake
It's like having your own stylist and personal shopper
One of the most basic shopping mistakes we all make is buying clothes that don't fit well and don't look flattering on our bodies. This is nothing new, but it's easier said than done.
When shopping, you should not just take into account sizing and fit, but also the fabric, cut, and style of a clothing item, as well as your own body type. All these factors affect how something looks like when worn. With the ThinQ Fit, LG hopes to solve these shopping woes, and more.
The ThinQ Fit Collection Zone allows visitors to virtually try clothes on, without having to step into a typical fitting room. It's an evolution of LG's original Smart Mirror concept, and uses 3D cameras to get your height, accurate measurements, as well as your body type. It will then suggest styles that would look best on you.
While virtually trying clothes on, you can check the fit map. It's essentially a heat map that shows you which parts are too tight or too loose. This can also help you check if you should go a size up or down.
With the lookbook mode, you can get a virtual "feel" of the clothes to check the fit and texture. With taps and swipes you can see how a flowy blouse falls on your body. You can also see how an outfit would look like if you tucked it in or rolled its sleeves up.
With tailor mode, you can virtually hem your clothes. Jeans too long for your legs? Just swipe up to see how they look like when altered before even going to the tailor.
It also allows you to virtually style an outfit before buying. When you edit your avatar you can try on different accessories like shoes. This makes it easier to see if your outfit will work with existing items you already own.
The technology is far from final but the idea of having a tool that will help me in my journey of finding my personal style is exciting, to say the least. Seeing what's flattering for my body type, as well as cuts and textures that look best on me without going to a physical store takes the joy out of retail therapy; but if the future of shopping means saving so much time and being wiser about my purchases, sign me up.
How to make your crush view your Instagram Story
Three easy steps to get that validation
Catching up with friends entails a discussion about your love life. Being single for a long time, a friend asked if I were dating someone new. I responded gleefully, "no, I'm not dating anyone but I have a new crush I met at an event."
Giggly about my newfound love interest, my friend advised me how to tease my crush. However, it'll only work if we're following each other on Instagram. To see if my friend's strategy works, we used our own accounts and to my surprise, we succeeded.
While it may yield different results, here are three easy steps you can do to make your crush view your Instagram story.
Step 1: Post a story you want your crush to see
Uploading a story feels like a small window to our lives. Make sure the photo you upload is something that you want your crush to see. It's like making an impression, and you only have one shot if he/she ever sees your story. I posted my gym photos and pizza stories — something that both my crush and I enjoy.
Step 2: Edit your story settings
Here's the not-so-tricky part! We're calling it the hide-unhide strategy. When your story is uploaded, immediately adjust your story settings and hide your story from your crush. Save it, and then change the story settings again to unhide the story. This strategy beats Instagram's algorithm and pushes your story to one of the first stories he/she can view.
Step 3: Enjoy the validation
As long as you and your crush follow each other on Instagram and regularly use the app, then it's guaranteed that he/she will view your story. Enjoy the frickin' validation. I've been doing it for almost a month now, and I always giggle whenever I see my crush's name.
There are times that the strategy won't push you to the first story he/she can view. For some reason, my friend tried hiding and unhiding her story to me, and she only ended up being second on the queue. Instagram still prioritizes the accounts you engage with the most through reacts and direct messages. However, being at the first five ensures you have a shot at making an impression that lasts.
Now, hurry and make your crush view your story. It won't be long before Instagram's algorithm changes again!
6 shows on Netflix with hot sex scenes
Netflix keeps it wild and steamy
The following is intended for readers 18+
Netflix has a variety of shows that you can enjoy: From romantic comedies that make you blush to thriller films that make your heart race. Common knowledge, but Netflix also has a lot of TV series with steamy sex scenes.
Below are six shows on Netflix with sexy scenes. If you're looking for a show that'll give you a wild, hookup idea or make you drool over someone, you've come (pun not intended) to the right place. And oh, there are spoilers ahead so read at your own risk.
Marvel's Jessica Jones
Marvel's Jessica Jones has the thrill you're looking for — crimes, investigation, murder, and wild sex scenes. Its season 3 may have a lot of sexy scenes, but nothing can beat the first episodes in its first season.
I mean, come on! Luke Cage and Jessica Jones — two powerful superhumans — thrusting while moaning hard, and breaking the bed? That's WILD.
Riverdale
Sure, it's all about murders in Riverdale town, but teens from Riverdale are so hormonal, they're also obsessed with sex. Some of the hottest scenes are from Season 3, Episode 5 (15:00) where Veronica uses her connections to get to Archie — and have sex in the locker room.
Another is from Season 4, Episode 2 (04:00) when Betty and Jughead started making out in front of Archie and Veronica. At first, you'll think it's going to be a foursome, but the two had their one-on-one session in another room instead.
Elite
Another teen series starring some of the casts from the popular La Casa de Papel, Elite follows three teenagers who transferred to an elite school. If you think this is some high school drama, you're kidding yourself. It has a lot of murder, alcohol, party, and of course, sex.
Starting with Season 1, Episode 1 (20:40, 41:43) where a shower and bed scene happened while the couples were being watched. Then, there's Season 1, Episode 3 (47:41) where a threesome between two guys and a girl happened, and Season 2 Episode 2 (38:28) where two guys did the deed while someone beside them is sleeping.
Orange is the New Black
Orange is the New Black has a lot of girl on girl scenes, obviously because the show took place in a women's prison. The show follows Piper Kerman's memoir when she was indicted for money-laundering and drug-trafficking.
One of the hottest scenes in the show was between Alex Vause and Piper Chapman. At Season 3, Episode 2 (54:08), Alex and Piper had a "fight" that led to pushing, grabbing, and a hair-pulling sex scene. There was a lot of strength and aggression.
Sense8
Sense8 might be a sci-fi drama revolving around the theme of "connection," with lots of superhuman powers but its sex scenes are abundant. At the finale of Season 1 and during the first episode of Season 2, an orgy happened. Most of the scenes were shown in unrealistic places like inside a toilet cubicle.
Sense8 is filled with steamy sex scenes that might make you want to stay away from your favorite adult sites. Maybe you can just use this as a buffer for your date night. You can really get them in the mood with the show's intriguing plot and steamy scenes.
Bodyguard
What's hotter than having a relationship with someone you're not supposed to be with? Say, someone older than you, your client, or probably your direct superior at work? At Bodyguard, fans reveled at the sexual tension between the hot bodyguard David Budd and hot politician Julia Montague.
In the second and third episodes, the sexual tension hit a fever pitch with fear and anger becoming one of the driving forces for both David and Julia to do the deed — even though it's going to get things complicated. Also, nothing sounds sexier than hearing someone as hot as David being polite while humping you on a desk.
Bonus: The Witcher
The Witcher has been the talk of the town lately — from memes to incredible fight scenes, and its nudity. Almost every episode has it, but the scene between Istredd and Yennefer at Episode 3 is something to watch out for. *wink emoji*
Finding the right show to Netflix & Chill to
Identifying a scene as hot, wild, and steamy is purely subjective. Some shows might be hot for you, some might not. However, the key to enjoying these shows is to watch and dive into the story. Follow the plot and understand the dynamics between the characters.
The plot is integral since it builds sexual tension. And honestly, we're always pumped in those moments where we can't wait for the characters to "just do it." 😏