Mercury in retrograde: When technology and communications go haywire
Your survival guide to a crazy season
Buckle up, everyone! Mercury is in retrograde once again. In Astrology, this means the planet that governs technology, communications, and our very own thought processes spins backward. In our reality, it means doomsday is coming. (Kidding!)
When Mercury is in retrograde, flights and travels are usually delayed, people from the past pop back into our lives, communication systems break down, and our gadgets get into accidents or start malfunctioning.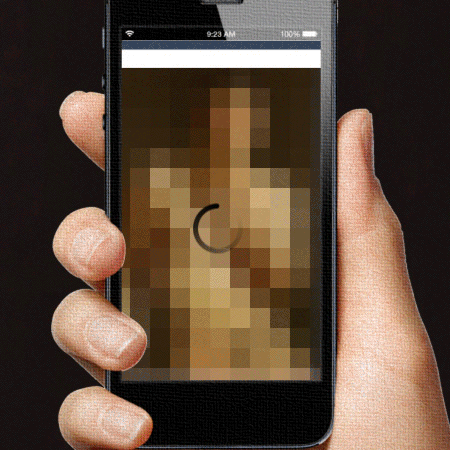 More importantly, this season makes everything fluid. Nothing will be set in stone. Decisions are usually changed when the season ends, so it's not a good time to sign contracts, schedule surgeries, have makeovers, launch a new project, or shop for electronic devices.
But fret not, this season shall pass. Here's what you should do before, during, and after the Mercury retrograde.
Protect your gadgets and gizmos with trusty cases and accessories
Honey, this season makes us feel frustrated, agitated, and annoyed. Often, we'll be rushing and getting into accidents. You might drop your phone on the toilet, break them, or forget them in a cab or restaurant. You gotta get yourself some strap to keep your phone with you at all times and dress them up with hard, shock-proof cases. Should they fall from your hands, you know they're safe.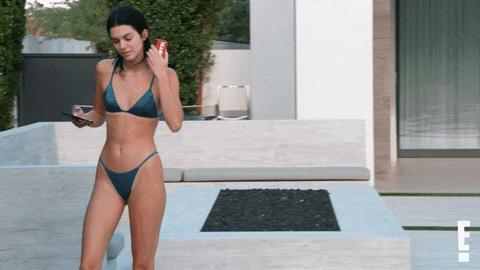 Back up your data, make sure it's safe and secure
Okay, Jenny, listen up. Mercury in retrograde is the season where we lose important stuff moments before we actually need them. It can be your keys, card, or presentation for your next meeting. The point here is you should back up all necessary data. Flash drives might break, Google Drive and other forms of storage may not work properly at the time you need them. The next thing you know, your life is in shambles.
Another thing to worry about is security and privacy. This season is also the time when people's secrets tend to get exposed, such as your affair with your best friend's boyfriend or your intimate videos getting leaked in the deepest, darkest corner of the internet. Keep your reputation from being smeared!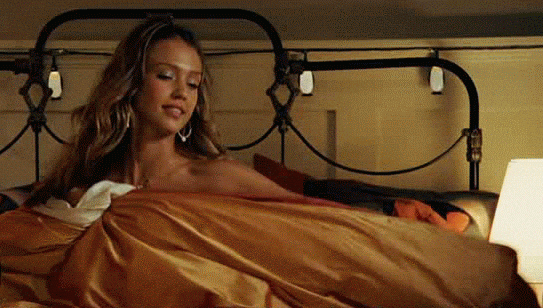 Double-check what you type and say
Be careful with miscommunication, my dear. It's normal to feel there's chaos in your head since Mercury in retrograde disrupts our thought processes. We become forgetful and more prone to mistakes, so double check your typos before hitting send. In addition, think twice before voicing out your opinions and emotions. Take a deep breath, and think before you click. Your words are powerful. Once you've hurt someone with it, you can be forgiven but they'll never forget.
P.S. Be mindful of what you post or tweet if you don't want to get dragged on social media.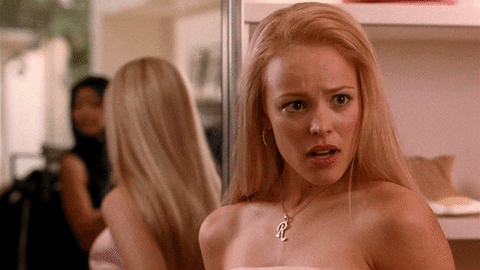 Keep your emotions in check and block your exes
If you haven't blocked your exes until today, you need to re-evaluate your life, Susan. During this season, we barely use our logic and just follow our emotions. There might come a time where you want to send a seven-paragraph message to your ex, please don't. You owe it to yourself to move on from the past and stop them from coming back to your life.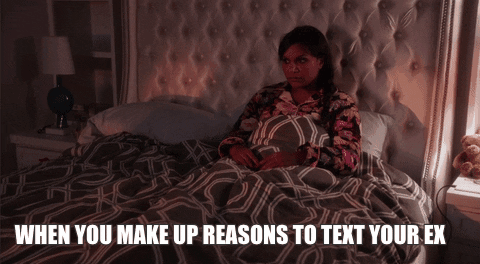 Oh, one more thing: Stay open to possible opportunities. Sure, Mercury in retrograde brings our past lovers back from hell, but they also bring in colleagues we've worked with. Most of the time, they want to work with us again. Additionally, this is a good time to reconnect with old friends. Seriously, this period isn't that bad.
Be extremely flexible (not just in yoga but also in life)
If there's one thing you can learn from this, it's that life doesn't always work out in our favor. It's a reminder to always find a way. Be flexible and adaptable to every surprise that life brings. If we're going to give in to our emotions, we already lost. Take a step back and reassess what's happening, compose yourself and think of a solution. This is just another storm that's passing by. You will overcome this.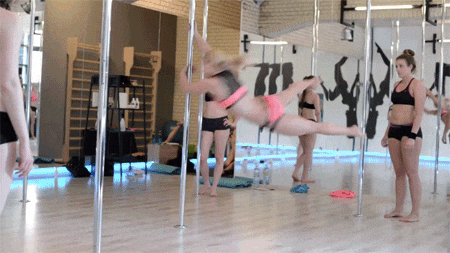 Take a moment to slow down
Lastly, like any retrograde season, it's a cue from the planets and the stars to slow down. We're all rushing from one point to another, and we're moving extremely fast. Planets spin backward to remind us that we need to look back and slow down to appreciate how far we've come, what we've been doing with our lives, and catch up on what we missed. Above all, it's a reminder to rest. You're doing well, my friend. I'm proud of you.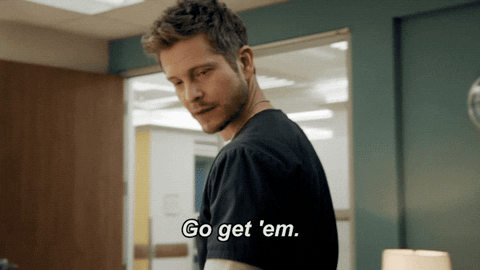 6 posh smartphones in shades of purple
Powerful smartphones painted in a powerful color
Purple smartphones aren't entirely new, but they've certainly stood out from 2021 until the present. What used to be the color of the rich, the powerful, and the high status is now dressed in smartphones to depict an air of elegance, mystique, and a little bit of fun.
Instead of using the bold, vibrant shade of purple, smartphone makers painted their products with a lighthearted and warm color — mostly in shades of lavender.
While these smartphones are looking hot and blazingly attracting so much attention across the Internet and the market, there are plenty of reasons to still wear them even if you hate being part of the trend.
Pay attention to the Purple-colored smartphones
Recently, the Spring/Summer 2022 Fashion Week listed Green and Purple as the perfect colors to wear for the season. These colors are easy on the eyes, especially the lighter and muted tones. They will surely match any outfit, particularly if you're donning pastel dresses and accessories.
Furthermore, most smartphones coated in unique shades of purple are powerful. Like, literally. These devices are considered flagships in different categories. Even if their successors arrive, it's a guarantee that you can trust these devices will last with you for over two years and beyond.
Lo and behold! It's time to pick your poison, err, I mean, Purple.
Samsung Galaxy S21
2021's earliest flagship came in a stunning Phantom Violet. Lush, playful, yet elegant. The Galaxy S21 might be a year old already, but it's still one of the best flagship smartphones that you can buy today. In fact, it was the first smartphone we gave a GadgetMatch Seal of Approval — which means you can trust that this smartphone will be with you as long as it can.
iPhone 12
We were surprised when Apple brought out the Purple iPhone 12. Fans are hinting at a new iPhone yet Apple unleashed a new colorway instead. Nevertheless, we revel in how the Purple iPhone added delight during Spring, blooming together with nature, seemingly giving us hope despite the uncertain future.
Moreover, iPhones are guaranteed continuous software updates so you can rest easy knowing that your smartphone won't give up on you five years later.
Samsung Galaxy A72
Samsung's headliner for the midrange A-series might be the Galaxy A52, but most people are sleeping on the Galaxy A72, especially in its Awesome Violet colorway.
It continues the solid promise of its predecessor, packing flagship features and essentials at an affordable package that everyday consumers surely enjoy.
OPPO Find N
The OPPO Find N captured our eyes and hearts with its playful colorway and unique foldable experience. It's compact, durable, tough, and performs well like any other flagship smartphone.
There's nothing quite like it for now, and it's definitely a phone you should consider if you're hopping on the foldable trend. If you can get your hands on it, that is.
Samsung Galaxy Z Flip3 5G
Though our eyes are fixated on the Cream Samsung Galaxy Z Flip3 5G, it's irresistible to look at if it's coated in Lavender. The color is bold, vibrant, and eye-catching. The pièce de résistance for anyone who wants to capture attention. A fine accessory for a personality meant to stand out.
And more importantly, it's just as good as any flagship smartphone out there. It still has the same flagship Samsung experience you'd normally expect, and it certainly delivers — with continuous updates for the next three years or so.
Samsung Galaxy S21 FE
Oops, Samsung did it again. The successor to its Fan Edition phones recently made its advent, and we found ourselves falling in love with the experience of using the Samsung Galaxy S21 FE 5G. It's great all around, and we're comfortable calling it one of the best smartphones for most users for now.
It's an absolute joy to use, and a worthy buy even with new, more advanced phones on the horizon. And more importantly, it's a sight to behold. That Lavender surely knows how to work its way around different outfits and colors. You won't regret parading this color.
How to get your bumpy fitness journey back on track
Start slowly with a smartwatch
The rise of smartwatches and wearables is revolutionizing healthcare in an entirely new way by allowing us to take charge of our physical and mental well-being right from our wrists.
Anyone can quickly jump-start a fitness routine designed for their level. But if you haven't kept up with your fitness routine over the past year, I'm not going to blame you. I've been hibernating most of the year, too!
The thought of figuring out how to start working out again seemed daunting. But wearing a smartwatch can help shake off the dust. Such is the case when I wore the Redmi Watch 2 Lite — I knew right away it's time to get back in shape.
Know your fitness level and start slowly
It's been a while since my last workout, so I remembered to take it easy. Starting off with something as rudimentary as a week of stretching is fine.
I decided to begin my fitness journey with quick runs, yoga, and quality stretching. If you're unsure where to start, smartwatches usually have workout modes built-in. In my case, the Redmi Watch 2 Lite offered 100 workout modes — from core sports like outdoor running, and even freestyle workout tracking.
It also includes support for GPS, Glonass, as well as Galileo, and BDS satellite systems to improve accuracy in tracking your outdoor runs and rides.
Keeping my heart healthy, unbothered and happy
Before working out, I used to pick a Spotify playlist that'll last the entire duration. Then, I just head off and skip some rope or run on a treadmill. Or go outdoors when the sun is setting down.
I'd do anything to keep my heart rate up without depleting my strength. It helps with my concentration and focus — something that we need to consider beyond our workouts, too.
The Redmi Watch 2 Lite has an optical heart rate sensor that continuously measures heart rate during exercises, or even when you're lounging around day or night. On the plus side, it helps me track my stress levels and wind down through guided breathing exercises.
Take essential breaks to power through
Hitting your fitness goals as soon as possible might be your main objective for now, but you shouldn't work out relentlessly. Take breaks. Come back better and stronger.
Throughout my journey, I learned how important sleep is, especially in helping your muscles recover. It actually matters the most during training.
Although sleeping requires far less energy than most daytime activities, I was surprised that it's still an active period for burning some calories.
Seeing statistics on my wrist about my sleep quality helped me understand recovery better. For in-depth understanding, the Redmi Watch 2 Lite syncs with a dedicated Xiaomi Wear app — which works with any smartphone.
Somehow, I learned more about my sleep stages as well as my heart rate and blood oxygen levels when I'm snoozing, and how they're an important indicator if your body's doing well. I realized that my sleep quality can help me determine how much effort I'll make on my workout the next day.
Stay active, no matter what
Consistency is key. I'm a deep believer that our habits don't just appear out of nowhere. A significant reason is that things don't just happen in a split second — time is needed to get stronger, build muscle, and lose fat. Having a visual reminder of my workout streak motivates me to keep going.
This is why I enjoyed the Redmi Watch 2 Lite. It packs a 262mAh battery capacity which, based on my regular usage, lasted me for at least 10 days.
It's great having a smartwatch with a solid stamina that can accompany you through your fitness journey. You don't have to spend a lot of time charging your device every now and then, so you can continue being active and staying on track. Hit your goals right!
Ready, #GetFit, and #StartNow!
Imagine having a smartwatch that can certainly get you a week's worth of time in between charges. For a budget smartwatch, the Redmi Watch 2 Lite certainly impressed me on how it can be a long-lasting companion as I try to get my fitness journey back on track.
It also looks chic and it doesn't feel cheap, even for a retail price of PhP 2,899. Plus, the screen has a reasonably good quality.
The Redmi Watch 2 Lite comes in various colors such as Ivory, Black, and Blue. Meanwhile, the straps showcase different colors that complement the watch, namely Pink, Olive, and Brown.
Get the Redmi Watch 2 Lite on Xiaomi's flagship stores in Shopee and Lazada.
This gamer surprised his girlfriend with a marriage proposal in Genshin Impact
So much love in the world of Teyvat!
What happens when a gamer proposes to you? It's just as sweet as any romantic proposal you've seen on the Internet.
For Ronica Cabansag, introverted gamers are just as amorous as any guy out there. That's what she realized when she publicly shared how her gamer boyfriend made an effort to ask for her hand through a language they both understood — Genshin Impact.
In her post, Cabansag detailed how her then-boyfriend and now fiancé asked her to come for a surprise. Cabansag was curious to see how her extremely introverted partner will make an effort.
The video included in her post showed how excited Cabansag was when she discovered a room full of lights and balloons, with a gaming laptop waiting for her.
Her partner, Jerome Javillonar, asked her to play Genshin Impact to look for his surprise. In the 8-minute video, Cabansag solved the maze that her partner built, discovering the words that Javillonar was dying to say.
Will you be my waifu?
"Roses are red." "Violets are blue." "Forever is real with you."
These are some statements Javillonar had laid out for Cabansag. According to Cabansag, it took more than one month for Javillonar to finish the obstacles since he needed to buy supplies in the game's shop.
After solving the three puzzles, the last maze laid out the golden question that made Cabansag gush over in excitement. The statement read as "Will you be my waifu?" which also translates to Javillonar asking Cabansag to be his wife.
The video ended with Javillonar down on his knees as he offers the engagement ring, to which Cabansag said yes. As of writing, Cabansag's video has garnered more than 45,000 views.
Moreover, Cabansag's post is flocked with comments and shares from people expressing their heartfelt greetings, congratulating and thanking the couple for sharing their love and excitement. Looks like the world of Teyvat has something to celebrate ahead of Valentine's Day.