Mercury in retrograde: When technology and communications go haywire
Your survival guide to a crazy season
Buckle up, everyone! Mercury is in retrograde once again. In Astrology, this means the planet that governs technology, communications, and our very own thought processes spins backward. In our reality, it means doomsday is coming.
When Mercury is in retrograde, flights and travels are usually delayed, people from the past pop back in our lives, communication systems break down, and our gadgets get into accidents or start malfunctioning.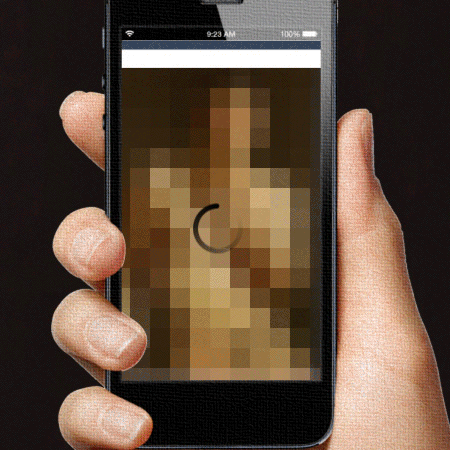 More importantly, this season makes everything fluid. Nothing will be set in stone. Decisions are usually changed when the season ends, so it's not a good time to sign contracts, schedule surgeries, have makeovers, launch a new project, or shop for electronic devices.
But fret not, this season shall pass. Here's what you should do before, during, and after the Mercury retrograde.
Protect your gadgets and gizmos with trusty cases and accessories
Honey, this season makes us feel frustrated, agitated, and annoyed. Often, we'll be rushing and getting into accidents. You might drop your phone on the toilet, break them, or forget them on a cab or restaurant. You gotta get yourself some strap to keep your phone with you at all times and dress them up with hard, shock-proof cases. Should they fall from your hands, you know they're safe.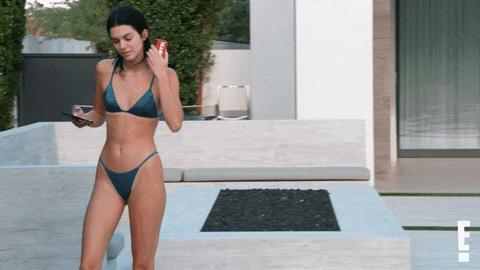 Back up your data, make sure it's safe and secure
Okay, Jenny, listen up. Mercury in retrograde is the season where we lose important stuff moments before we actually need them. It can be your keys, card, or presentation for your next meeting. The point here is you should back up all necessary data. Flash drives might break, Google Drive and other forms of storage may not work properly at the time you need them. The next thing you know, your life is in shambles.
Another thing to worry about is security and privacy. This season is also the time when people's secrets tend to get exposed, such as your affair with your best friend's boyfriend or your intimate videos getting leaked in the deepest, darkest corner of the internet. Keep your reputations from being smeared!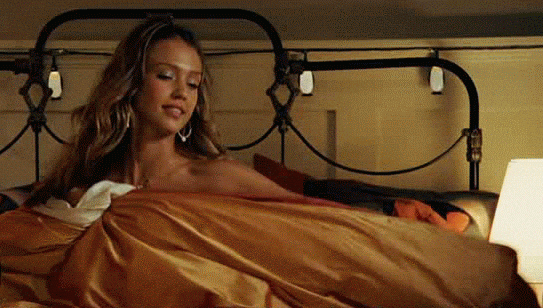 Double check what you type and say
Be careful with miscommunication, my dear. It's normal to feel there's chaos in your head since Mercury in retrograde disrupts our thought processes. We become forgetful and more prone to mistakes, so double check your typos before hitting send. In addition, think twice before voicing out your opinions and emotions. Take a deep breath, and think before you click. Your words are powerful. Once you've hurt someone with it, you can be forgiven but they'll never forget.
P.S. Be mindful of what you post or tweet if you don't want to get dragged on social media.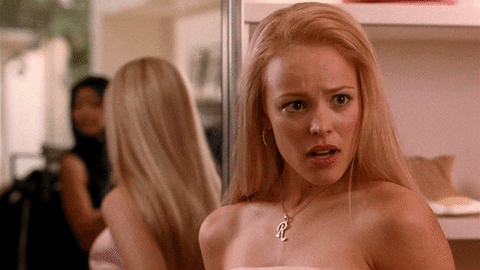 Keep your emotions in check and block your exes
If you haven't blocked your exes until today, you need to re-evaluate your life, Susan. During this season, we barely use our logic and just follow our emotions. There might come a time where you want to send a seven-paragraph message to your ex, please don't. You owe it to yourself to move on from the past and stop them from coming back to your life.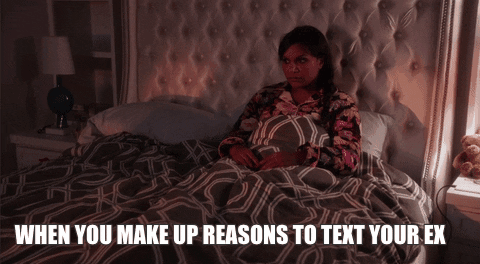 Oh, one more thing: Stay open to possible opportunities. Sure, Mercury in retrograde brings our past lovers back from hell, but they also bring in colleagues we've worked with. Most of the time, they want to work with us again. Additionally, this is a good time to reconnect with old friends. Seriously, this period isn't that bad.
Be extremely flexible (not just in yoga but also in life)
If there's one thing you can learn from this, it's that life doesn't always work out in our favor. It's a reminder to always find a way. Be flexible and adaptable to every surprise that life brings. If we're going to give in to our emotions, we already lost. Take a step back and reassess what's happening, compose yourself and think of a solution. This is just another storm that's passing by. You will overcome this.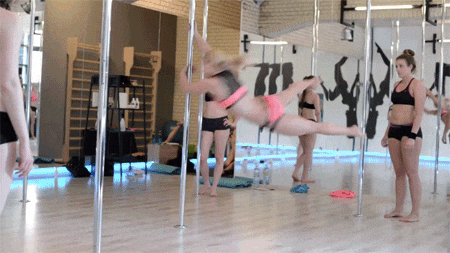 Take a moment to slow down
Lastly, like any retrograde season, it's a cue from the planets and the stars to slow down. We're all rushing from one point to another, and we're moving extremely fast. Planets spin backward to remind us that we need to look back and slow down to appreciate how far we've come, what we've been doing with our lives, and catch up on what we missed. Above all, it's a reminder to rest. You're doing well, my friend. I'm proud of you.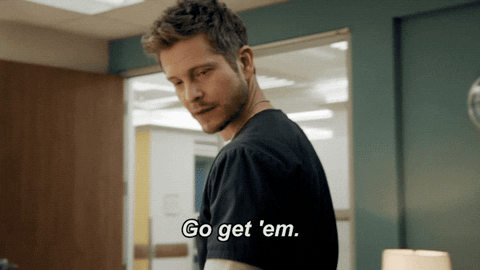 Samsung's Note 20 accessories look fabulously polished
Sustainable, stylish protection
Samsung's newest Galaxy Note 20 series may look glamorous without a case, but having a stylish case is worth considering when you have an expensive phone.
Luckily, the South Korean company released fabulous phone cases to protect the Galaxy Note 20 while looking good. There's the Kvadrat cover, a case familiar to most Samsung users and loyalists following the annual Unpacked event.
In case you're just discovering Kvadrat, it's a Danish textile company taking inspirations from its Scandinavian roots. The company produces a sustainable textile called Revive, made from post-consumer recycled polyester like plastic bottles.
Samsung and Kvadrat's collaboration aims to reduce the environmental impact of production and plastic waste.
Even though it looks thin and stylish, the Kvadrat Cover complements the Note 20 series' striking shape while staying durable — protecting your phone from accidental drops and damage. It comes in Red and Gray.

Samsung's usual Clear View and LED View cover are still part of the Note 20 series's lineup of accessories. It comes in Gray and Samsung's most appreciated color this year and a step-up of the previous Rose Gold — Copper.
Price and availability are yet to be announced and may vary per region. This page will be updated accordingly.
3 style tips when you want to mix things up
Give yourself that long-overdue makeover!
There comes a point in our lives when we crave makeover and start anew. Some start by drastically modifying their hairstyle and makeup, while others pursue a lifestyle change. My girl friends and I have a different way of mixing things up: we play with colors.
After living in neutrals — particularly black, white, and gray — we decided to add a splash of color in our lives. It may be tricky to try a new palette in our style and accessories, but it's not a life well-lived if we stay in our comfort zones.
Here are a few tips on how to mix things up, especially when you just want to see a change in your lives.
Start with one color
The first step is owning a single hue which can be seen in every piece of your outfit. For instance, you can wear Tan — apt for that transition between summer and fall — in your dress and accessories.
When you learn the ropes of going monochrome, gradually mix different shades of your chosen hue. You can easily do this by picking colors belonging in the same variation or sitting beside each other in the color wheel.
Tan works well with Gold, Beige, Brown, and other earth tones. You can add some pearls to have that luxe, elegant look in your style, and other essentials.
READ: How to wear nude: The perfect summer to fall transition
Extend your color choices
When you're done with your monochromatic lessons, it's time to expand your horizon. You can pick one color and utilize the colors close to it. For instance, Pink — whether as an accessory or an ensemble — can help you look young, fun, and playful as long you use its lighter tones.
You can pair it with tones close to it such as Peach, Old Rose, Rose Gold, and even loud ones like Fuschia, Scarlet, and Vermillion. With this color combination, you'll ooze with charm and a flirty allure that might be irresistible to some.
If you find it difficult to apply this palette in your clothes, apply it to your accessories instead!
READ: How to wear pink: 4 ways to look chic and grown-up
Own some metallics
Shy away from the usual neutrals and consider metallics — gold, silver, copper, and rust — to make a statement. Some pieces can be bought at an affordable price and you'd still look expensive, thanks to its shiny textures.
You can match it with another bold color or pair it with white for a neat aesthetic. But if you can't pull it off, make sure to follow a monochromatic style and match your metals to look sophisticated — be it on your watch, electronics, lipstick, clothes, and even purse.
READ: 5 ways to instantly elevate your look
SEE ALSO: Happy Plugs introduces a new chic, affordable true wireless earphones | 9 chic, wireless alternatives to Apple's AirPods
Is the Peloton bike worth it?
Fitness does not come cheap
Getting a Peloton is more than just getting a bike; it's joining a community. When you first start talking to someone who has the bike, they always talk about how irrationally in love they are with it. Now that I have it, I finally understand why.
After all, the bike isn't just for taking classes and Peloton isn't just another fitness company. Peloton is a technology company that's creating communities and experiences that enable you to get the most out of your workouts. All of these, however, come with a pretty hefty price tag.
Peloton versus a gym membership
The bike costs EUR 2230 (US$ 2245) and an additional EUR 39 (US$ 39) a month for the classes and digital services.
Think of it like this: The digital services are like what you would pay for your monthly gym membership, and the cost of the bike is your sign up fee. If you look at it as a 3-year commitment, it ends up around something like 102.89 a month.
If you compare it to a high-end spin studio it starts to look cheap. BeCycle in Berlin, for example, offers 12 classes a month for EUR 200, and 16 for EUR 239. SoulCycle in London offers 30 classes that can be used over 12 months for around EUR 700.
It's clear the way SoulCycle expects you to take their classes as something you add to your fitness routine a few times a month. The cost of 30 classes over the year with SoulCycle is the price of unlimited classes with Peloton, and you can do more than just spinning with the latter.
If you start to think of Peloton as a long term fitness commitment, the pricing no longer seems outrageous.
Four things that make Peloton worth it
Well-rounded classes that go beyond the bike
With Peloton, you get access to hundreds of on-demand classes and a dozen or so live classes a day. Peloton might have started with just cycling but they've added dance cardio, sleep coaching, running, meditation, walking, and strength training. They even have yoga classes — some of which cater to expecting mothers.
Social aspect
New research shows exercise can be contagious, and social pressure is a fantastic motivator. With Peloton, you can schedule rides with friends or join group classes — live or on demand. You can also connect with friends to see how often they ride.
Built for competitive people
The leaderboard on the right hand side pushes you to pass the next rider, and this is by far my no. 2 motivator.
Ugly sweat brings the drama
Don't get me wrong, I'm not too proud to be a sweaty mess in public. But working out at home also means I can bring the drama. Often I find myself falling over and gasping for air like I'm JLaw in Passengers trying to breathe in that floating water bubble. If we're talking about worth, the ability to be extra dramatic at home is priceless!
Two girls, one Peloton
Both Carol and I have a Peloton bike at home so we thought it was worthwhile to give you two takes on the same question. Is it worth it?
Nicole
If you're like me and have a 20-euro monthly gym membership, it's going to take a lot more than comparing Peloton's pricing to a high-end fitness studio that I wouldn't have paid for in the first place.
If you're someone who has the self-discipline and already goes (or used to go, before quarantine happened) to the gym multiple times a week, Peloton is a good alternative. It's a high-end fitness studio in your home. The best parts of having your own gym at home is not wasting any time travelling to the gym and the workouts and instructors are varied enough that you won't get bored.
If you're someone who thinks that getting a Peloton would be like buying the willpower to work out, you also won't be disappointed.
In a separate article, I talked about living in a 38sqm flat during lockdown and still managed to find excuses NOT to work out. At the end of the day, even though I struggle with consistency, I'm in better shape now than I was over the past year of having a cheap gym membership and supplementing it with ClassPass.
Having a Peloton bike at home is great because you constantly see the bike. It's like getting constant reminders that you're not working out. This is what I've come to realize — it's not that I'm not working out enough; it's that I would feel guilty about not working out.
If this sounds terrible to you — which it should — don't worry. Half of the time this guilt is replaced with motivation and a desire to get on the bike and get stronger.
The only way for me to stomach paying that much for a bike is to convince myself that it's essentially a gym membership. After five months with it, I'm not even sure that I could go back to any other way of working out — especially since gyms are high risk areas and I'm just overly cautious.
SEE ALSO: Peloton vs excuses: Mind tricks that can help you squeeze in a workout
Carol
As someone who grew up skinny, working out was never part of my routine until I discovered spinning back in 2014. Through spinning, I learned that fitness doesn't have anything to do with your dress size and that working out can actually be fun. It's not the most affordable choice for workouts, but the music and the endorphin rush always left me with such a high.
I have to admit I was never a fan of the physical high fives and the loud classmates who love to go "Wooh!" throughout the class. They made me hyper aware of how much I'm struggling through the pushes and how much of a mess I look during the whole ordeal. Palm sweat on palm sweat with strangers always gave me the heebie-jeebies even before social distancing was a thing.
Having a Peloton at home brings all the things I love about spin class and leaves the things I hate about it somewhere else. I can enjoy the music, add some extra dance moves if I want to, and even sing along without worrying if I get a little too loud over that Sia song. I even started answering instructors as if they could hear me, screaming how ready I am for the ride and throwing in my own "woohs!" into the mix.
Before the pandemic, I was already really happy over the fact that I have the bike at home. Time is money and having the bike at home has given me more free time since I don't have to make my way to and from the spin studio I frequent here in Berlin. While spin studios tend to go all out in their facilities, nothing beats showering or taking a long hot bath after a workout.
When the pandemic hit and gyms in Berlin were shuttered, I was just so thankful to have the Peloton at home. It's a common misconception that Peloton is just for spinning and I made sure to get into the other workouts they offer while we were spending most of the time at home. During this time, I committed to doing at least one thing with the Peloton app every day.
It doesn't even have to be a heavy sweat session. It could just be a good stretch or even a short time allotted for meditation. So even if you're not a big fitness junkie. Trust me, it's worth it. I'm so far from being in the upper half of the leaderboard but the fact that I get to burn most of what I ate during the day and work on relaxing my mind before bed has been such great help for my whole well-being.
SEE ALSO: Quarantine fitness diary: Forming better habits with Peloton
Since the restrictions have been relaxed and the weather has gotten so much better, I started going out more and one of the challenges, as Nicole said, is sticking to your commitment to work out. But seeing the bike at home really makes for a great reminder. If you're someone who always has a full calendar, someone who's busy at work, and is in need of a way to get fit and forget the world for a little bit then this is something for you. My husband and I both feel the guilt over missing a day of working out. Not because of anything else but the fact that we missed out on doing something we enjoy.
Is the Peloton worth it?
Of course it is, but at the end of the day, it all comes down to you to make the most out of it.
Let us know in the comments what you're looking forward to when you get your bike! See you on the leaderboard soon.
SEE ALSO: Peloton tips and tricks: How to make the most out of your workout