John Denver Trending, It Chapter Two, The Bold Type: Now Playing
Get ready to be shookt
August is ramping up the start of announcements in the realm of technology. Samsung unveiled the Note 10 while Xiaomi and Realme started teasing their monster smartphone cameras. While we may be busy catching up with everything in tech, we still don't forget to watch and relax. Here's what's Now Playing on GadgetMatch:
Movies to see
Spider-Man
Rodneil: Yes, the first one starring Tobey Maguire. This one recently showed up on Netflix and I couldn't resist the urge because I'm a Spidey stan after all. It's a nice throwback and that upside down kiss is still iconic.
The Red Sea Diving Resort
Shivam: Based on true events, the movie highlights Mossad's attempt to rescue refugees out of Sudan. Who expected an intelligence agency to run a resort in the middle of nowhere? Nobody. And, that's what makes this action packed movie different.
Shoplifters
Leez: Shoplifters, a Japanese film directed by Hirokazu Kore-eda, was awarded the Palme d'Or for main feature at the closing event of the Cannes film festival last year. There was no question as to whether or not I was going to watch it. It was a question of when. I don't understand why it took me this long to finally getting to watch it but, I finally got to it last weekend. It's a stunning film that dabbles into the complexity of what it means to be a family with people who tiptoe their way around dysfunction. It's a thought-provoking film that takes no time in diving deep into the conflicting morals, yet palpable familial connection within a financially deprived family. I'd definitely rewatch it this weekend.
John Denver Trending
Vincenz: Most people post everything on Facebook — even when someone gets brutally attacked inside the school premises. John Denver instantly became a hot topic in Antique. Too bad, the society only believes in one side of the story. The film made an impact on me that it felt heavy during and after watching the film. Best Film of Cinemalaya 2019, indeed.
Shows to binge-watch
SB Nation's The Rewinder
Rodneil: I don't have a lot of time to watch anything these days so I'm mostly shuffling through YouTube videos. SB Nation's The Rewinder is the perfect seven or 10-minute video that takes a look at historical NBA moments and discusses everything that lead up to it.
Patriot Act with Hasan Minhaj: The Dark Side of the Video Game Industry
Rodneil: The video game industry is enjoying a surge in attention — both positive and negative. And while video games are generally associated with fun, the people behind it are suffering in ways most of us probably don't know about. This is an important watch for every gamer.
The Bold Type
MJ: As a young millennial in his early 20s, one can't help but think about his life's directions. The Bold Type perfectly captures this scenario where the show features three young women working in a fictional magazine, who navigates the modern life and struggles in love, career, and their identity. Additionally, the show highlights the pressing social and cultural issues which gives that perfect, woke millennial vibe.
Dark
Shivam: If you like Stranger Things, but are looking for some more serious thrill, this show's for you. It starts out with a simple concept of time travel, but slowly escalates into an in-depth walk-through of inter-dimensional threads. All the characters play a key-role in setting up the story and you're sure to be glued day and night.
Albums/Songs/Podcasts to listen to
Wasabi by Little Mix
MJ: Everytime I hear this song, I can't help but feel as if I'm part of a film's montage, walking like a runway model. "Wasabi" exudes an empowering and confidence-boosting vibe, supported by its lyrics which talks about you not giving a f*ck on people hating on you and raining on your parade. It's one of the best song to listen when you feel like you're slaying it.
Love Is Over by Rocket Punch
Vincenz: Don't get me wrong, their debut title track "BIM BAM BUM" sounds great. However, this B-side track caught my ears which is all about being independent and not relying on love after a heartbreak — which makes sense for its appealing beat, strong vocals, and dark visuals.
Games to play
Underlords
Leez: I'm not too much into mobas from the get go. I grew up playing video games either alone or against my siblings and so, I naturally gravitated to RPGs, platformers, and strategy games. When Underlords was released, most people nagged me to give it a go, especially knowing the type of games I got hooked on and the ones I fell out off quickly. Well, I'm devastated to report that I've been stuck playing it at three in the morning almost every single day. If you haven't heard of the game before, it's essentially a Valve developed version of Autochess with beloved heroes from Dota 2. It's a game of strategy and gritting your teeth through the torturous loses. It's fun, painful, and it's what you need to realize you need your life straightened out soon.
Films to catch
Ready or Not
Ready or Not is a film about a young bride who participated in a tradition by her new husband's family. In a sudden turn of events, the newly-wed woman ended up being hunted by her in-laws as part of a diabolical ritual. It's scheduled to be released on August 21, 2019.
It Chapter Two
It Chapter Two is the sequel to the 2017 film It. The film follows twenty-seven years after the Losers Club defeated Pennywise, it returns to terrorize the town once again. It's scheduled to be released on September 6, 2019.

Weathering With You

Makoto Shinkai's follow-up to the massive 2016 hit Your Name (Kimi No Nawa) promises to deliver the same level of emotion and artistry. The animated film was first released Japan and is already a larger box-office hit than Your Name building up more excitement for viewers around the world.
Matchketeer's Recommendation
The Secret Life of Walter Mitty
Kyle Benson Azuelo, Matchketeer: The Secret Life of Walter Mitty will encourage you to do something with your life and chase your dreams. The film is a beautiful reminder to not let life get in our way. We may have responsibilities and different priorities, but the lesson here is to keep going after what you've always wanted. It's impossible to not feel empowered, happy, and inspired upon watching this film.
---
Now Playing is the GadgetMatch team's favorite games, movies, TV shows, and more each month. If you're curious to know what we're into at the moment, this is what you should check out. So grab your popcorn, get some drinks, and enjoy what's now playing!
Samsung is shooting an 8K Korean film using the Galaxy S20
To release in 8K, 16:9 resolution
Are you ready for 8K entertainment? Ready or not, the next evolution in resolution is coming. In fact, today's smartphones already have the ability to shoot 8K video, fitting perfectly well with the recent influx of 8K TVs. All that's left is actual content. Blessed with a growing list of 8K-compatible hardware, Samsung is shooting an 8K Korean film using the Galaxy S20 series.
Announced through the company's South Korean newsroom, Samsung will mostly use the Galaxy S20 and the Galaxy Note 20 to shoot the short film titled Untact. The company will release the 8K film in select cinemas in South Korea. To ensure safety, the film will show for only small batches of people. Besides the small theatrical release, Samsung will also release the film through its YouTube channel.
South Korean director Kim Jee-Woon will helm the film. The director is most known for popular thrillers such as The Last Stand (featuring Arnold Schwarzenegger) and A Tale of Two Sisters. Meanwhile, Train to Busan's Kim Joo-Heon and Kim Go-eun will star in the film. The film is a romance flick focusing on the effects of non-face-to-face communication.
Historically, Samsung isn't the only tech maker foraying into the film business. This year, Apple also shot its own film using an iPhone 11 Pro, among other attempts.
Regardless of the obvious marketing for both companies, technology has undoubtedly progress far beyond the expectations of a regular smartphone from a decade ago. Amidst the rise of 8K entertainment, smartphones are rushing to catch up with modern filmmaking gear. Though the industry will always prefer filmmaker equipment, the smartphone's capability is there and ripe for the taking.
SEE ALSO: Selena Gomez's new music video was shot on an iPhone 11 Pro
BLACKPINK is coming to PUBG and we're excited
We can't wait to find out more!
So both the official social media accounts of BLACKPINK and PUBG Mobile shared this:
BLACKPINK IN YOUR AREA! #PUBGMxBLACKPINK@PUBGMOBILE pic.twitter.com/8dKIRaUxGV

— BLACKPINKOFFICIAL (@BLACKPINK) September 17, 2020
Clearly, the K-Pop girl group is teaming up with PUBG for something but we still don't know exactly what. Other than the image, no other details have been revealed yet.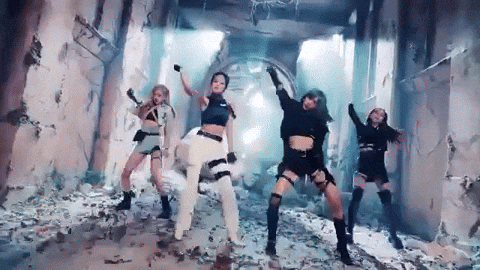 The collaboration can come in many forms but the image suggests a BLACKPINK themed loot crate, vehicle, and other items. Whatever the case may be, you can expect BLINKS to start downloading the game right now.
We'll update this space once we get more details. Until then, stream "Ice Cream" for clear skin.
Spotify Lite reduces an additional 15% on its download size
As part of its first anniversary celebration
It's been a year since Spotify released Spotify Lite, its data- and storage-friendly app. The simplified app opened avenues for millions of listeners short in phone storage and living in places with limited bandwidth.
When it was launched, Spotify boasted occupying only 10MB of your phone storage for Spotify Lite. To celebrate its anniversary, Spotify reduced an additional 15 percent on the Lite app's download size.
The app now saves more space while still offering more than 60 million tracks and 1.5 million podcasts just like the main Spotify app. Spotify Lite works regardless of network connectivity, data plan, or phone model. Older phones running on previous operating systems are suitable for the Lite app.
What happened in Spotify Lite's first year?
Throughout its first year, Spotify discovered key listening trends through Spotify Lite. First, Brazil is the country that listened the most using Lite across all 37 markets. The country is followed by Mexico, India, Indonesia, and Argentina.
On another note, most Lite users — wherever they are in the world — listen to music and podcasts the most during lunch and stream the most during Mondays and Sundays.
In the Philippines, Ben&Ben's "Pagtingin" tops the most listened tracks. Meanwhile, Boiling Waters PH is the top podcast in the country.
Currently, the app is available in Google Play in 37 countries namely Algeria, Argentina, Bahrain, Bolivia, Brazil, Canada, Chile, Colombia, Costa Rica, Dominican Republic, Ecuador, El Salvador, Egypt, Guatemala, Honduras, India, Indonesia, Jordan, Kuwait, Lebanon, Malaysia, Mexico, Morocco, Nicaragua, Oman, Panama, Paraguay, Peru, Philippines, Qatar, Saudi Arabia, South Africa, Thailand, Tunisia, United Arab Emirates, Uruguay, and Vietnam.
Android devices running 4.3 (Jelly Bean) or higher can install the app.