True wireless earbuds with noise-cancellation sprouted like crazy in 2019. Not to be outdone, Huawei, along with a few other wearables, launched the Freebuds 3. And these earbuds are actually pretty darn good.
Comfy fit, on the fence about the look
Let's get it out of the way before anything else. The Huawei Freebuds 3 looks a lot like Apple's Airpods. In fact, the entire Freebuds line has looked like this since it's first iteration.
But is it fair to reduce it as simply an AirPods knockoff? Not quite.
Looks-wise, I kind of get why they went with this design. Not everyone's a fan of in-ear earbuds. Some feel they are too invasive.
I can definitely say that the in-ear ones feel more secure but the Freebuds can cling onto your ear just fine. The only time I saw one fall off was during a Huawei demo but that was only because a dancer wore it and she was moving pretty intensely.
Also, perhaps the only way to put all the tech that Huawei managed to pack in the Freebuds 3 is to have them look the way they do now. I'm personally not too wild about it, but that's just me.
Noise-cancelling all star 
Speaking of "all the tech" in these earbuds, at the heart of it is the Kirin A1 chip. Made specifically for wearables, this is what enables a lot of what makes these earbuds great.
Chief of those features is the intelligent noise cancellation. I'm quite skeptical about noise cancellation claims especially on wireless earbuds, but the Freebuds 3 performs just about as good as advertised.
It doesn't quite shut you out of your environment the way noise-cancelling headphones do. However, it does it well enough that your attention won't easily be taken away when you have these on even when you're in a crowded area.
The noise cancellation is still a tier and a half below the Sony WF-1000XM3 which I consider to be a superstar in that department. That said, the Freebuds 3 still does an awesome job and should be more than enough for most users.
Surprising bass, fantastic sound quality
The default bass setting on the Freebuds 3 is such a pleasant surprise. Coupled with the noise cancellation, it gives you such a full sound that if you close your eyes you'd almost feel like you're surrounded by the music you're listening to.
I wasn't even playing bass heavy tracks when I noticed this. I was in a bit of a slow jams mood while trying these earbuds out and listened to tracks like Nice and Slow by Usher and I Wanna Know by Joe and man, the bass was really banging in a really good way.
This level of bass can be achieved in other true wireless earbuds but they're usually not turned on by default. On the Freebuds 3, there isn't any option to tweak the sound quality but I don't imagine anyone needing to do this.
There is significant leak out of the audio though when you turn the volume to maximum. But I never felt the need to do this. Only tried it for the heck of it.
Easy pairing and controls
Pairing these are pretty straightforward, you only need to hold the button on the case for about two to five seconds to enter pairing mode. Make sure the case's lid is open.
It's even easier when your using a device that already has EMUI10. It'll automatically find the Freebuds 3 once you pop the lid open. Similar to how Samsung Galaxy phones quickly detect the Galaxy Buds.
Controls are straightforward. Double tap on the left to turn on/off noise cancelling, tap on the right to play or pause, and double tap to skip to the next track. You can switch this up on the Huawei AI Life but that's about the level of tweaking you can do on these.
I paired our review unit with both the iPhone 11 Pro and the Huawei P30 Pro. It's worth noting that at the moment, you won't be able to make these control changes on the Huawei AI Life/Smart Home app on iOS. Then again, if you're using an iPhone, you'll probably just get an AirPods or AirPods Pro anyway.
Is the Freebuds 3 your GadgetMatch? 
There's a lot to love with the Freebuds 3. The noise cancellation is pretty good, sound quality is superb, and the carrying case is small enough to be pocketable but not too small that they're easy to misplace.
The battery is also pretty darn good. I've only had to charge it once in my week with the device. Speaking of charging, you can do so through a USB-C cable which comes with the device on the box or through wireless charging.
My only real gripe is how it looks. I'm still not a fan of how Apple has normalized wireless earbuds with stems sticking out. I find it frustrating that it's now somehow considered trendy and fashionable.
That said, if you like rocking these types of earbuds, that's completely fine. Live and let live, right? But part of me is hoping the next version has a different look. These do come in two colors: Ceramic Black and Carbon White so you can at least go with the black one if you think the white looks too much like a knockoff.
The Freebuds 3 is priced as follows: UK (GBP 147), Singapore (SG$ 238), Philippines (PhP 8,990), Malaysia (MY R679). That's very competitive considering everything you get. These might just be the value upper tier true wireless earbuds with noise cancellation. Everything works as advertised and that is truly satisfying.
If you're looking to splurge a little for a better audio experience, either for you or as a gift for someone else, then it's hard not to recommend the Freebuds 3.
SEE ALSO: Huawei Freebuds 3: Give the gift of freedom this holiday season
Huawei Sound X with hi-end audio launches
Will work seamlessly with the P40 series
Huawei is slowly but surely venturing out into more and more devices. After wearables, the company is now showing off a hi-end speaker — the Huawei Sound X.
It's never easy to describe sound on text but Huawei claims the Sound X "will revolutionize high-end acoustic technology with sonorous audio that leaves an enduring, life-altering impression on the listener."
It was made in collaboration with Devialet — a global audio brand known for its High-Fidelity products.
It's not a smart speaker in the way that there's a voice assistant integrated like the Google Home or the Amazon Echo, but it does have some 'smart' qualities.
For instance, it will work seamlessly with your Huawei P40 series phone. Gently tapping your phone against the Sound X transmits audio to the speaker.
The audio, Huawei says, is lossless and low-latency and can be tweaked thanks to a proprietary EMUI 10.1 multi-device control panel. Think of like Huawei's own version of Apple's AirPlay.
Another thing that Huawei is proud of about the Sound X is how compact it is compared to other speakers that promise to deliver the same level of hi-end audio. It's able to deliver 60W of bass despite being relatively smaller than other speakers with the same capability.
The company says the "exterior design was inspired by the golden dome of the black, glazed surface hints at the robust sound that seems to emanate from a bottomless well." But it really just reminds of Darth Vader from Star Wars.
The press photos even have the Sound X in this red room of sorts. Screams Sith to me.
Imagine playing the "Imperial Death March" on this thing! Whether you see the resemblance or not, it does kind of look cool.
SEE ALSO: Huawei P40 Series with 'visionary photography' now official
Qualcomm's new chipset could bring noise-cancellation to budget earbuds
Expect affordable earbuds soon
Qualcomm unveiled two new Bluetooth audio chipsets intended for use in truly wireless headphones. For the end consumer, this could provide active noise cancellation (ANC), voice assistant support, and more.
It has unveiled two new chipsets — QCC514X (premium tier) and QCC304X (entry-level line). Both shall support Qualcomm's TrueWireless Mirroring technology that requires connecting via Bluetooth to just one of the earbud. It's useful as it will allow either earbud to be used alone without interruptions.
The new chipsets will also produce better battery life – offering up to 13 hours of playback based on a 65mAh battery, according to Qualcomm. Usually, active noise cancellation consumes more battery power.
The dedicated noise cancellation hardware integrated into the chipset enables super-low latency leak-through of the outside environment. It enables genuinely natural awareness of the surroundings. It'll also come handy when you're onboard a flight or trying to concentrate in an office environment where ambient noise is higher than usual.
The chips also bring voice assistant support with them, but the premium QCC514X features always-on voice support. Meaning you won't have to manually long-press a button to summon the virtual assistant. With direct support in the entry-level chipset as well, it'll make this feature more widely available in affordable earbuds as well.
Qualcomm has also promised "premium wireless sound and voice quality." The smartphone industry started omitting the 3.5mm headphone jack in favor of USB-C or wireless earphones. The wireless options have often been quite expensive, and with wired ones, you either have the opportunity to charge your phone, or listen to music or watch a movie. More affordable options should automatically start solving this dilemma.
5 reasons why you should stick to wired earphones
You don't have to give up comfort and familiarity!
The advent of wireless earbuds has become gospel among my friends — techie and geeks alike. It's like everyone's preaching about switching to wireless like it's some mandatory rite of passage for adults who've been in the workforce for god knows how long.
Though I have my own pair of wireless earbuds, I still have my trusty wired earphones — one that has a 3.5mm jack for my laptop, and one that comes in USB-C for my phone that has no headphone jack. Even before, wired earphones were my savior — from strangers and familiar people approaching me, to keep me entertained in between idle moments, and for being a companion in trying times.
Just like most people, I'm still having a hard time letting go of wired earphones. People had been asking me to stop using one, but I still stand to a few reasons why it's perfectly okay to stick to the familiar.
You're a plug-and-play person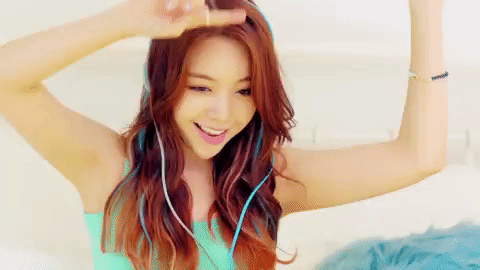 A lot of times, I find myself having trouble with pairing my smartphones to my wireless earbuds. To ensure seamless pairing, you must be using top-of-the-line and/or premium earbuds. Imagine the time you spent trying to connect so you can listen to music when you can just plug your wired earphones to a headphone jack, play your music, and enjoy.
You love the feeling of being connected
I thrive in connections — whether it's people, conversations, or earphones. I feel most reassured when I know I'm connected, and the tangibility of my earphones' connection to my smartphone is comforting — especially when I'm commuting. I'll know right away where my phone is, and having a wired connection makes my loving smartphone safe.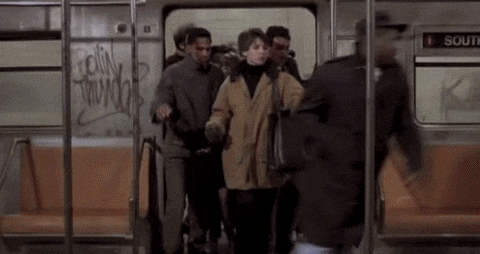 On certain occasions, my smartphone was saved from falling because of my wired earphones. It's these prevented tragedies that reassure me a tangible connection is still a good choice.
You're practical about your choices
Let's admit it: wireless earbuds are expensive. As someone who follows a strict budget, wired earphones are a tad cheaper and is more accessible to most of us. There are plenty of us can't live without music, and wired earphones sometimes become a necessity to keep us from falling apart in between trying times.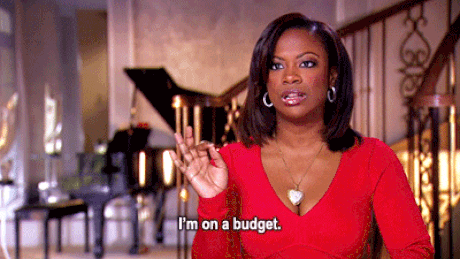 On the other hand, wireless earbuds are considered a luxury — a want, not a need. Imagine losing a pair, or even misplacing it when a pair of wireless earbuds is priced around US$ 100. I don't have the money to replace it easily even with access to a credit card.
You find comfort in familiarity
Some people aren't comfortable with change. Most are hesitant, and even resistant to it — even with the advent of functional and bang-for-the-buck wireless earbuds. If you find comfort in familiarity a.k.a. choosing wired earphones because you've been using it for a long time, that's absolutely fine.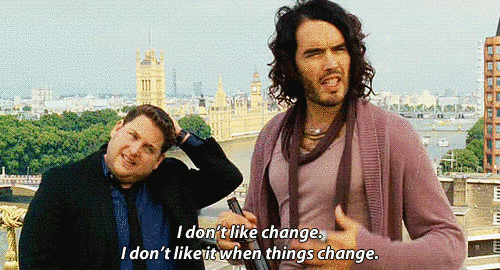 You don't have to change your preferences in life just because someone asked you to do so. Stay unique and love your individuality!
You haven't felt the urge to switch
Lastly, there comes a time in every modern individual where they need to switch to a wireless lifestyle. It could be for convenience, for more flexibility, or for safety during a commute. Whatever it is, you'll always feel the urge to switch and when you do, heed the call.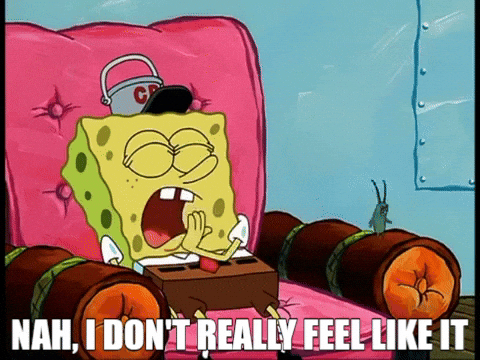 When you feel like you're being called to the other side, that's when you take a leap of faith. If you're still content with using wired earphones, just enjoy it and stop caring what the world thinks. You have your music with you, just keep playing!
SEE ALSO: 6 reasons why you should switch to wireless earbuds