International giveaway: Nillkin fast wireless-charging kits
Freedom from wires is like the holy grail of consumer tech.
In a perfect world, we wouldn't need cables or plugs to connect devices, transfer files, get on the internet, or charge batteries.  
And we're getting there, with fast mobile internet leading the charge. Wireless charging is slowly becoming a reality, too, although it has yet to enjoy the ubiquity of WiFi. Many phones like Samsung Galaxy S7 and Note 7 have wireless charging built-in. You just rest them on a charging plate, then charging happens magically.
iPhone users aren't as lucky. But thanks to third-party accessory makers — you've got workarounds. One such brand is Shenzen-based Nillkin, which we first came across when we were looking for aftermarket cases for our OnePlus 3.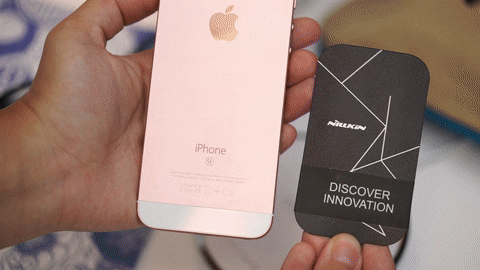 Nillkin has an accessory called Magic Tags, which basically gives any smartphone wireless-charging capabilities. The accessory literally looks like a mini-luggage tag — but with a flap you stick onto the back of your phone and a strap-like cable for connecting to your phone's charging port.
The accessory will work with any wireless charger that supports the Qi standard. Nillkin makes Qi chargers, too — and we have three sets of fast wireless-charging plates and docks to giveaway to y'all.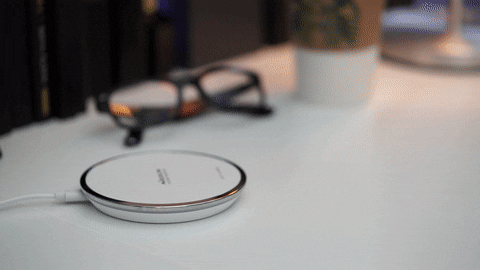 To enter our giveaway, just complete any of the tasks below. We'll announce the winner on September 2nd, Friday.
Congratulations to the winners, Albert Balduman, Shazid Hasan Riam, and Ryan de Jesus. We have reached out to you via email. Please check your inbox!
GadgetMatch and Nillkin Fast Wireless Charger International Giveaway
Nillkin products are available in the Philippines through its official distributor.
Samsung's new LED light cover is the phone case we've always wanted
It lights up with different designs!
The newest Samsung flagships have just been announced and they're all great, but there was one thing that really caught my eye — mostly because it was literally glowing.
Yes, that is the Samsung Galaxy S10 in my hands, and yes, those are actual LED lights on the case. Just so you can appreciate how pretty it is, here's the LED case in action:
So what exactly is going on here?
Samsung's LED light case looks and acts like a normal smartphone cover. It comes in blue and white and has a smooth exterior. It's also pretty thin, considering, and it has a sturdy feel.
Once it's attached, the LED cover app will appear and you'll have different LED designs to choose from. You can go for the "Mood lighting" option which was shown above, or…
You can choose LED icons. Just some of my favorites include this beating heart… 💓💕💖💘💞
… and this adorable doggo. 🐶
There are honestly so many to choose from, I'm not even kidding.
It even does a smartphone camera timer countdown…
The greatest Samsung product that no one talked about: The Samsung LED light case that's lit af & can act as a timer for taking photos 🤯#unpacked #unpacked2019 #withgalaxy #samsunggalaxys10 pic.twitter.com/Z6Z9YxL465

— Isa Rodriguez (@sisasaid) February 20, 2019
… and just like that I am sold!
Cheers, Samsung! Just when I thought I was over boring smartphone cases, you shove a shiny, sparkling one in my face and I am very, very convinced.
Cheap Unlimited Airline Wi-Fi: #TravelHacks (Episode 1)
Plus our favorite travel gadget!
In the very first episode of #TravelHacks, we fly to Singapore on Singapore Airlines' new 787-10 regional business class. I show you how to pick the right kind of luggage, give you tips on how to live out of a suitcase, get unlimited Wi-Fi on flights, taste the world's cheapest Michelin Star meal, and of course, talk about my perfect travel gadget.
PhoneSoap Go: A portable device that will sanitize your smartphone
It isn't called PhoneSoap for nothing!
That smartphone in your purse can do so much but it also has 18 times more bacteria than the average public toilet. Before we continue, let that sink in.
Before you drop that phone you're probably reading this article on, know that there's a way to clean your handset and it doesn't involve soap and water. Introducing: PhoneSoap.
PhoneSoap Go is the brand's latest release. It's a tiny chest that will literally clean your smartphone. It uses UV-C light to kill bacteria on your device. All you do is put your smartphone inside, tap the lightning button, wait 10 minutes for one cleaning cycle, and your phone should be germ-free.
The inside compartment can house your phone, no matter what size. It's pretty spacious so it can even fit small everyday stuff like keys or wallets. Despite all that space, the PhoneSoap Go is designed for portability. This is PhoneSoap's smallest device — something you can bring along on trips to make sure your handset is sanitized anywhere you go.
On the back of the chest is a USB-A and a USB-C port. This is because the PhoneSoap Go has a 7000mAh battery built into it. That's enough for 45 cleaning cycles, or four phone charging cycles.
Yes, I said phone charging cycles. That's because you can actually use it as a power bank. There's even a slot for your charging cable so you can charge as you sanitize your phone. That means even if the whole cleaning cycle is just 10 minutes, you can leave your phone plugged in longer. There's even "acoustic outlets" at the bottom so you can hear phone notifications.
Of course, unless I have a petri dish and some phone swabs, I won't be able to say definitively that this thing can clean 99.99 percent of bacteria on your phone, as the brand claims. But, I will say that if it does end up sanitizing your phone in any capacity, that's already a good enough deal considering how dirty these things supposedly are, and how much we're holding on to them on a daily basis.
But really, more than phone cleaning, what you get is peace of mind. Honestly, my own (many, rotating) devices have been chilling a lot in my PhoneSoap ever since I got it.
The PhoneSoap Go retails for US$ 79.95 and you can get it from their website.