International giveaway: Nillkin fast wireless-charging kits
Freedom from wires is like the holy grail of consumer tech.
In a perfect world, we wouldn't need cables or plugs to connect devices, transfer files, get on the internet, or charge batteries.  
And we're getting there, with fast mobile internet leading the charge. Wireless charging is slowly becoming a reality, too, although it has yet to enjoy the ubiquity of WiFi. Many phones like Samsung Galaxy S7 and Note 7 have wireless charging built-in. You just rest them on a charging plate, then charging happens magically.
iPhone users aren't as lucky. But thanks to third-party accessory makers — you've got workarounds. One such brand is Shenzen-based Nillkin, which we first came across when we were looking for aftermarket cases for our OnePlus 3.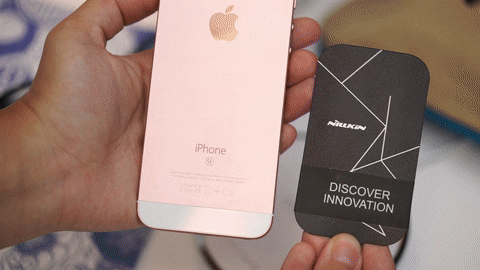 Nillkin has an accessory called Magic Tags, which basically gives any smartphone wireless-charging capabilities. The accessory literally looks like a mini-luggage tag — but with a flap you stick onto the back of your phone and a strap-like cable for connecting to your phone's charging port.
The accessory will work with any wireless charger that supports the Qi standard. Nillkin makes Qi chargers, too — and we have three sets of fast wireless-charging plates and docks to giveaway to y'all.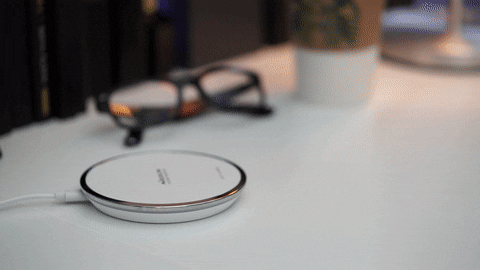 To enter our giveaway, just complete any of the tasks below. We'll announce the winner on September 2nd, Friday.
Congratulations to the winners, Albert Balduman, Shazid Hasan Riam, and Ryan de Jesus. We have reached out to you via email. Please check your inbox!
GadgetMatch and Nillkin Fast Wireless Charger International Giveaway
Nillkin products are available in the Philippines through its official distributor.
Swings Bluetooth earphones are also good-looking earrings
You'll never lose your buds again
Bluetooth earphones are all the rage these days, sure. But as great as the tech is, most of these earphones all still look a little, well, awkward. (In that, I mean they still won't match most outfits, let's be real.)
Scandi Electronics sought to solve that problem with the Swings Bluetooth Earrings. These are good-looking earrings — and when I say good-looking, I mean you can really wear them out in real life — that double as earphones.
The concept is simple: Create something attractive that's also functional. It may sound easy, but believe me, there's only a small number of wearable tech that actually looks as good as jewelry. It works like this:
The drop earrings are swung around and voila, they're earbuds! Once they're in your ear, they automatically start playing your tunes. It has noise-canceling capabilities and five-hour battery life. Plus, you'll never have to worry about them falling out.
Swings aren't just for your listening and looking pleasure. It's also equipped with mics and AI support for Google, Siri, and Alexa.
They don't only look good, they're also supposed to be pretty comfortable to wear. The earrings are lightweight and have silicone comfort-cap backs that you can even sleep in. There are three color versions available: silver/white, gold/white, and rose gold/white.
For the sportier ladies, there's also a pair specially designed for the more active lifestyle. These black drops are called the Swings Sport.
Instead of the metal detail, this pair has silicone bands which make them shock- and sweat-proof. Talk about exercising in style!
If you're sold on these earrings (like I am), you'd have to be a little patient. They ship out April of next year, so there's a lot of time to plan outfits that'll match your new danglies. Check out their Kickstarter page here.
Sony XB Series Speakers: His and Hers
Portable speakers for everyone!
Speakers may be made for parties and fun gatherings, but that's not always the case. It can also be your best buddy, even during times when you're not out socializing.
In the fourth installment of His and Hers, I went through a different route. I wanted to show how instrumental music is in our lives. These are the latest additions to Sony's Extra Bass Portable Bluetooth speakers: the SRS-XB41 and SRS-XB21.
Both speakers have the same features and the only noticeable differences are in terms of size and, of course, the party lights. The SRS-XB41 comes in red with flashing strobes and a changing line light in multiple colors. It's perfect for guys who like it flashy but don't mind having a bulky and heavy speaker.
The SRS-XB21, on the other hand, comes in white with lights of the same color. It's perfect for girls who like something that will fit in their bags — something they can carry wherever they go.
---
Let your heart sing with art
It's not every day you get to wake up with a beautiful view. So, when creativity kicks in, bring out your portable speaker and art kit! Roll up your sleeves and paint something in sync with the beat. Next thing you know, you've already created something you can be proud of.
---
Beating the game
Some game nights can be enjoyed when you have a friend by your side. But sometimes, a speaker can be enough of a buddy. Play loud music that pumps you up, makes you smash those buttons, clear the stages, and win!
---
Pretty by the pool
There are times when stress gets the best of us, so it's important to find time to relax. Put those sunglasses on and show off that new swimsuit you just bought. This splash-proof speaker is a good companion when lounging by the pool so you can listen to some great summer tunes. Now, go ahead, take a dip, and enjoy this moment.
---
Playing the right jam
After playing ball, you'll find yourself trying to recover from a tiring game. Pull out that speaker and play your relaxing tunes. With the Sony Music Center app, you can select your favorite playlists, change the lighting patterns and sound modes, and be in complete control of your music. Be your own DJ when you turn on the live mode; you'll get a festival vibe that takes your experience to the next level.
---
Lost in music and words
When the weather's all cuddly and gloomy, it becomes ideal to stay indoors and have coffee by the bedside table. Pair it up with a good book, like Eat, Pray, Love, and a speaker to play some mellow music that soothes you. That's the recipe for a perfect day!
---
Own the night
These wireless speakers remind us to stay connected. Invite your BF or BFF to come over and light up the night. Hand over some wine and unwind from everyday stress.
---
This episode of His and Hers proved that music is a necessary companion in our lives. It has the power to change a person or a place's mood, and with the right speakers like Sony's SRS-XB21 or the SRS-XB41, the moment can be more enjoyable and memorable.
Matching Nillkin phone accessory sets makes for great gifts
Gifts for yourself
Smartphone releases are getting prettier and prettier, so it's only right that phone accessories catch up to this trend.
I tend to think that phone cases, aside from protecting my phone, should add to the whole aesthetic of my handset. And though there are a number of case options and designs to choose from, there aren't really a lot that have matching wireless chargers and cords.
Popular phone accessory maker Nillkin has stepped up to the design plate to give users just that. They've recently announced their gift sets: a box set with matching items that include a tempered glass case, a wireless charging pad, and a 3-in-1 cord. They're looking pretty good. 😍
The first box is a pink, flower-themed set and it's the daintiest-looking thing ever. The case and charging pad sport the same pattern with the cord in a matching color theme to boot.
There's also a blue box that comes with a colorful pattern with purple and pink hues. (My favorite set!)
The third box is a neutral black set — which I really wasn't fond of, but it looks great in that box set, nonetheless.
Aside from this, Nillkin has yet to announce anything else about these sets, so there isn't any news on pricing and availability for now.
One thing's for sure: Once you get your hands on these, all you're missing are the outfits to match!