International giveaway: Nillkin fast wireless-charging kits
Freedom from wires is like the holy grail of consumer tech.
In a perfect world, we wouldn't need cables or plugs to connect devices, transfer files, get on the internet, or charge batteries.  
And we're getting there, with fast mobile internet leading the charge. Wireless charging is slowly becoming a reality, too, although it has yet to enjoy the ubiquity of WiFi. Many phones like Samsung Galaxy S7 and Note 7 have wireless charging built-in. You just rest them on a charging plate, then charging happens magically.
iPhone users aren't as lucky. But thanks to third-party accessory makers — you've got workarounds. One such brand is Shenzen-based Nillkin, which we first came across when we were looking for aftermarket cases for our OnePlus 3.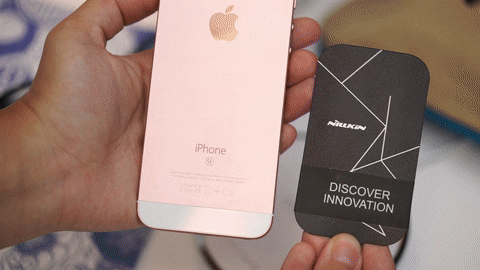 Nillkin has an accessory called Magic Tags, which basically gives any smartphone wireless-charging capabilities. The accessory literally looks like a mini-luggage tag — but with a flap you stick onto the back of your phone and a strap-like cable for connecting to your phone's charging port.
The accessory will work with any wireless charger that supports the Qi standard. Nillkin makes Qi chargers, too — and we have three sets of fast wireless-charging plates and docks to giveaway to y'all.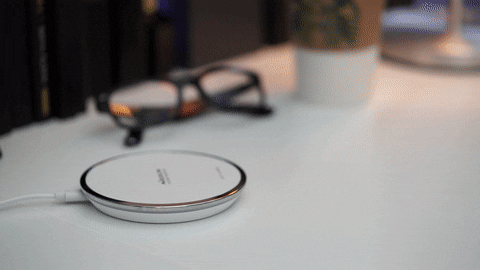 To enter our giveaway, just complete any of the tasks below. We'll announce the winner on September 2nd, Friday.
Congratulations to the winners, Albert Balduman, Shazid Hasan Riam, and Ryan de Jesus. We have reached out to you via email. Please check your inbox!
GadgetMatch and Nillkin Fast Wireless Charger International Giveaway
Nillkin products are available in the Philippines through its official distributor.
Samsung Galaxy Buds Pro Review: Better than AirPods Pro?
Finally, real Active Noise Cancellation out of the box
Samsung has unveiled the newest Galaxy Buds Pro alongside the announcement of the latest Galaxy S21 series.
Other than the new design, better sound quality, and surround sound setup, there's now a real and intelligent Active Noise Cancellation.
But do these earbuds live up to its 'Pro' branding? Watch our Samsung Galaxy Buds Pro review by clicking the video link right here.
Samsung launches Galaxy Buds Pro with intelligent ANC
Also has IPX7 water resistance
Samsung is going from Live to Pro in the True Wireless (TWS) earbuds department with the all new Samsung Galaxy Buds Pro. 
Samsung took their sweet time slapping on the "Pro" tag but it seems it's well worth the wait. Headline features include intelligent Active Noise Cancellation or ANC and IPX7 water resistance among others.
The Galaxy Buds Pro has intelligent Active Noise Cancellation or ANC. It's smart enough to adjust the noise cancelling levels depending on your situation and surroundings. If you're out walking, it'll adjust the noise levels to make sure you still hear if some vehicle is about to run you over. We don't want anyone getting run over.
It can do this thanks to multiple audio settings that mimic multi-directional surround sound. It has a 6.5mm tweeter and 11mm woofer for better sound.
Additionally, it has IPX7 water resistance making it an ideal companion for when you're working out. We all know it's easier to get pumped up when you have your workout playlist blasting in your ears.
If you like to game, it has a Game Mode that reduces audio latency making sure you're immersed in your gameplay.
It promises up to five (5) hours of Playback with ANC and up to 18 hours total. You can get up to 30 minutes of playback after 30 minutes of charging.
Pricing and availability
US — Galaxy Buds Pro
The Galaxy Buds Pro comes in three colors — Phantom Violet, Phantom Black, and Phantom Silver. It'll retail for US$ 199.99 and will be available on January 14 on Samsung.com and January 15 with other retailers.
Philippines – Galaxy Buds Pro
Galaxy Buds Pro come in three colors: Phantom Black, Phantom Silver, and Phantom Violet. It will be exclusively available for pre-order at PhP 9,990 on Samsung.com starting January 18 until January 28.
Those who avail of the pre-order will get a free wireless charger pad worth PhP 1,499. The Galaxy Buds Pro will be available nationwide beginning January 29. 
LG PuriCare Wearable Air Purifier: Price, availability in Singapore
A must-have smart accessory during this trying times
LG first unveiled the LG PuriCare Wearable Air Purifier at IFA 2020 and now it's available for purchase in Singapore.
The the LG PuriCare Wearable Air Purifier can be your go-to mask as we navigate life under a pandemic. It employs two Total Care Filters similar to the HEPA filters used in the company's home air purifier products. The filters not only purify air coming into the lungs, they also filter exhaled air just as effectively.
LG's wearable air purifier allows users to take in clean, filtered air with its Dual Fans and patented Respiratory Sensor. Meanwhile, the Respiratory Sensor detects the cycle and volume of the wearer's breath and adjusts the dual three-speed fans accordingly. The fans automatically speed up to assist air intake and slow down to reduce resistance when exhaling to make breathing effortless.
Watch our LG Puricare Wearable Air Purifier Video.
Pricing and availability
Pre-orders for the wearable air purifier are now available through official LG Lazada and LG Shopee stores for SG $229. The wearable air purifier will also be available at authorised retailers Best Denki and COURTS from January 15, 2021.