Nokia's latest phone has five cameras: Weekend Rewind
PureView through five lenses
Here are the top stories on GadgetMatch for the first week of 2019!
1. Are you ready for Nokia's five-camera smartphone?
The Nokia 9 PureView — Nokia's true flagship — is coming and yes, it has five rear cameras. The promotional video was uploaded on YouTube confirming the camera setup and that it is care of Zeiss optics. There's also the usual LED flash and an additional sensor presumably for brighter photos and better background blur control.
The bezels on the 5.99-inch display are noticeable and it's also equipped with an in-display fingerprint sensor which is on par with most flagship phones these days. The rest of the hardware is also no slouch: Snapdragon 845 processor, Qi wireless charging, 6GB of memory, and 128GB of storage.
Android purists should also rejoice as this is an Android One phone with a user interface that closely resembles that of the Pixel 3. Can't go wrong with something that clean.

2. The Vivo NEX Dual Display will have a midrange variant
Vivo continues to put its latest innovations within reach of not just the elite. The Vivo NEX Dual Display edition launched in Shanghai, China some time December 2018 had flagship specs all around. However, it's real draw is the dual display feature which apparently is also coming to a midrange model.
The midrange Vivo NEX Dual Display will look pretty much the same but instead of the Snapdragon 845 SoC, it will be powered by a Snapdragon 710 octa-core chipset. It will also have a different 12-megapixel + 13-megapixel + 2-megapixel triple-camera setup, doing away with the original's Time of Flight sensor.

3. Honor View 20 to launch globally on Jan 22
Honor has a new phone and it's looking as competitive as ever. The Honor View 20 launched late December 2018 in China. It sports a 6.4-inch Full HD+ LCD with a 91.82 percent screen-to-body ratio thanks to a smaller 4.5mm key-hole. It's powered by a Kirin 980 chipset along with 6GB or 8GB of RAM.
Honor says the View 20's camera will be able to deliver photos with 48 megapixels and will reportedly be launched worldwide on January 22 in Paris, France.

4. Rest in peace, Essential Phone
Saying the Essential Phone had a good run is a stretch and that is exactly why development of the device has been effectively stopped. "Out of stock" signs are being put up globally but not because it's flying off the shelves. The company is essentially (pun absolutely intended), clearing their inventory.
Existing Essential Phone owners can rest easy, as even though production and development of the phone have stopped, security updates and customer support will continue.
5. First 5G test is a dud
The 5G revolution has been gaining a lot of mileage lately but the first real-world tests aren't as promising as we hoped. A Reddit user shared the device's Ookla tests on AT&T's subreddit. The user, u/mwb6d, lives in Indianapolis, one of the few first cities to have 5G. The user tested both 5G and 4G speeds at the same spot.
As you can see, the results aren't that encouraging. In Dragon Ball Z terms, it looks more like going from Super Saiyan one to 1.5 instead of going straight up to Super Saiyan two. In other words, it doesn't feel like that much of a leap.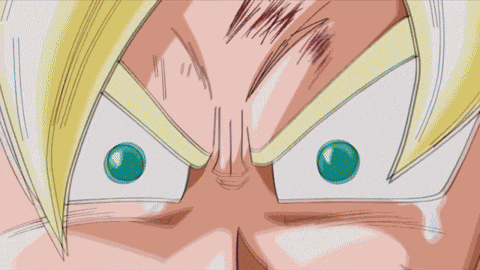 That said, the technology is in its early stages and there could still be some improvements. We'll just have to wait and see.
---
Weekend Rewind is our roundup of top news and features you might have missed for the week. We know the world of technology can be overwhelming and not everyone has the time to get up to speed with everything — and that includes us. So sit back, relax, and enjoy the rewind.
vivo X50 Hands-On: Underrated, overshadowed
It deserves some spotlight
We've all felt inadequate. This is especially when we're surrounded by people we believe are better than us. This is the feeling I remember after having used the vivo X50 for a few days.
To start with, the vivo X50 is the more affordable sibling in the X50 series. It lacks the features that sets the X50 Pro apart: the Gimbal camera system, a flagship-grade chipset, and 5G connectivity.
But do we even need all the features that the X50 Pro has? For everyday users, the X50 is more than enough, and it deserves to be given a chance.
Like a dapper gentleman
First and foremost, the X50 is gleamingly handsome. If I were to draw a character, the X50 would look like a high-maintenance, dapper gentleman, whose hair and beard were trimmed and sculpted in a barberdashery (a barber and haberdashery in one) like Felipe & Sons.
It exudes a classic appearance that makes you want to hold it. But before you do that, you'd have to choose between the matte Frost Blue and the fingerprint-magnet glass in Glaze Black.
Personally, I prefer the Glaze Black due to my habit of leaving memories behind, like a smudge on a glass. Kidding aside, I love the reflective mirror-like design.
But its design doesn't matter as much since I tend to slap a case on any phone I use. If I won't, there's a ninety-six percent chance of glass phones slipping from my regularly moisturized hands.
Comfortable and entertaining

Surprisingly, the X50 is lightweight and slim enough to sit comfortably in my tiny hands. It can reach the in-display fingerprint scanner easily.
On the front, the vivo X50 prides itself on the same 6.56-inch AMOLED display with a 90Hz refresh rate and HDR10+ technology like the X50 Pro. Watching videos and playing games is a treat with its vibrant colors, high contrast, and bright screen.
There's also an Ultra Game Mode — an exclusive feature found on Funtouch OS 10.5 (based on Android 10). Mobile games like PUBG Mobile and Mobile Legend: Bang Bang are supported by vivo's gaming feature.
In case you didn't know, this feature helps you stay focused on your game, whether you're playing for fun or competitively. Notifications are definitely turned off and your system's resources are managed well, especially when you opt for Esports mode. There will be no accidental touches, annoying calls, and it moderates your phone's temperature for smoother gameplay. Moreover, it saves battery.
Serving more than enough of what you really need
Frankly, the vivo X50 packs enough power to fuel your entertainment needs. Whether it's intensive gaming or seamless performance. It's powered by Qualcomm's Snapdragon 730 and sports an 8GB RAM and 128GB built-in storage.
This handset is also equipped with a 4200mAh battery and supports vivo FlashCharge 2.0, reaching 33W of fast charging. Of course, it uses a Type-C port and cable, just like any normal 2020 phone.
With a bigger juice and near-flagship grade chipset, you can ensure a long-lasting experience. You can play to your heart's content and binge-watch all 16 episodes of the latest K-drama people are talking about.
In my case, I watched the visual spectacle that is Fire Force — an animé based on the manga of the same name filled with brilliant animation sequences and blazingly hot character designs.
The downside in having this exquisite display while playing games or watching shows is the intrusive punch-hole cutout, which houses its 32-megapixel selfie camera.
Getting that glass skin
Moving to its selfies, the front camera struggles to take clear and decent selfies at low light but performs exceptionally with sufficient daylight.
Even under harsh sunlight, the vivo X50 snaps portrait-oriented selfies perfectly… for the 'gram. I uploaded my selfies on Instagram Story's Close Friends feature, handpicking people that are attracted to me so I can receive comments and validation.
Most of them complimented how I looked fresh, striking a close resemblance to South Korean actors' glass skin apparent in K-dramas. On the other hand, some people were hesitant to compliment me because they're too afraid to flirt and possibly fall for me. (Just kidding.)
Choosing the real you

But the truth is I'm not pore-less, and I refused to use vivo's beauty mode since I thought it was too intense. Despite having beauty mode tailored for men, I was still averse since a beautified version of myself is far from how I actually look. And definitely not how I want to be seen.
What seems to be the common case in my selfies is how vivo pads beautification in its post-processing, even if you're not actively using its beauty mode.
The thing is, vivo's front camera uses an f/2.45 aperture, which results in backlit photos and brightened selfies. For reference, you can look at the well-lit busy background and cerulean-like sky on the middle photo above. Meanwhile, the photo on the right looks overexposed, even though I'm just basking under the sunlight inside a car.
However, this nitpicking can be handled easily if you know some tips and tricks in taking better selfies. Overall, the quality looks decent, and any selfie-taker or young professional who'd love to look good for a self-esteem boost will be satisfied with the results.
Putting Portrait Mode on a pedestal

It's been years, but smartphone companies are still far from perfect in terms of their cameras' portrait modes. Evident in the X50 is vivo's attempt to produce cleaner bokeh albeit still unrefined.
When taking photos against a busy background, Portrait Mode should help you produce cleaner outputs while keeping the focus on the subject. But it's still unpolished, as seen through the cutouts around my hair and shoulders. Additionally, vivo smartly applied HDR which lit my background causing haze around my face and hair.
Using its rear camera, the Portrait Mode had troubles dealing with depth of field (DoF), blurring my arms together with the background in the mirror. If you struggle with Portrait Mode, I mentioned in one of my camera hacks a trick on how to use mirrors to create better depth.
This way, you don't have to be dependent on maxing out Portrait Mode, which results in ugly cutouts where you'd look like a pasted magazine cutout in a gaussian blurred image.
For every moment you can capture
The vivo X50 uses a quad-camera system similar to the X50 Pro, only with a smaller camera bump and narrower module. It uses Sony's IMX598 sensor, comprised of a 48-megapixel primary shooter, a 13-megapixel portrait camera (with 50mm prime lens), an 8-megapixel ultrawide lens, and a 5-megapixel macro camera.
When compared to phones in a similar price range, the X50 is a mild contender in the camera department. It certainly packs useful features in shooting any type of photos. There's a 120-degree super wide-angle, a clear 2X optical zoom, and 20X digital zoom.
While vivo boasts of sharp and crystal clear night shots, I wasn't able to test it due to curfew restrictions in my neighborhood.
The way our heart beats with strong connections
Casual users like me spend most of our time watching videos and listening to music. Of course, audio is as important as the display and other features. To audiophiles, vivo isn't worth considering despite starting its humble story with peerless audio tuning.
Regardless, the vivo X50 fills a room loud enough like a night club booming with party speakers. It doesn't have a 3.5mm headphone jack, but Type-C wired earphones will still work well.
If you're down with vivo's ecosystem, it's better to get the vivo TWS Neo since it pairs easily with the X50. Just like any other smartphone brand, vivo is focused in creating a seamless connection between its devices. With an R&D focused in audio, you get the same rich sound in both the X50 and TWS Neo.
Is this your GadgetMatch?
On paper, tech junkies might say a lot about its internals, yet vivo is more than the specs it offers. For years, vivo has been delivering an experience that is relevant to casual consumers.
The X50 is a testament to vivo's history — offering the right power that everyday users need. While there are similar upper midrange phones with better specs and features, the vivo X50 still promises an all-around experience.
It may not have the X50 Pro's flagship-grade power and extra features, the X50 serves that nearly similar flagship experience, at a reduced price. Undisturbed gaming, near-flagship efficient performance, better selfies and balanced cameras, and seamless ecosystem — what's there to ask for?
Undoubtedly, it's similar to the Samsung Galaxy A71. Both handsets are well-rounded, yet the X50 has a better build and design.
The vivo X50 retails for PhP 25,999 (US$ 536) in vivo's official stores and authorized retail partners. Select outlets will also add in an exclusively X50 fit silicone Comfy case.
SEE ALSO: In having healthy connections through the vivo TWS Neo
Why the IdeaPad is an ideal partner
For getting started and more
Every good thing we have today began with an idea. But it didn't end as just being that.
When you're in the late stages of college or university education or perhaps about to enter the workforce, this is the time when you're full of youthful energy and a desire to make a dent in the world.
It's also around this time that you're bursting at the seams with ideas on what you want to do, and what you want to contribute to society. You might also be looking for a tool that can help you bring these ideas to life.
It's a critical time in your life and you may not have the resources for multiple tools. So if you're putting all your eggs in one basket — or in this case one gadget — let it be something that's powerful, versatile, and can match all your needs.
Here's an idea: Perhaps you should get a Lenovo IdeaPad! We think you should choose the new IdeaPad Slim 5/5i or IdeaPad Flex 5/5i. Read on to know why.
The processing power you need 
The IdeaPad Slim 5/5i and Flex 5/5i are equipped with fresh Intel or AMD Ryzen processors to go along with configurations of up to 16GB of DDR4 RAM and up to 1TB of SSD internal storage. That means all the computing power and speed you would need to last you for a few years.
Whether you're dealing with tons of documents, endless pages of spreadsheets, and slide after slide of presentations, an IdeaPad will have you more than covered.
A workhorse like you deserves a partner that can more than keep up. These IdeaPads come with batteries that can stay with you for over 10 hours. Whether you're making things happen at home or lugging it around for necessary remote work, it's a device that has enough juice for a day.
Tools that keep you going
If you're working with videos and images, the IdeaPad Slim 5/5i and Flex 5/5i will surely help in bringing your ideas to life. The only limit is your imagination.
It's peppered with ports to unlock the multimedia mage in you. IdeaPads typically have a USB-C port, two USB 3.1 ports, a DisplayPort, an SD card reader, and an audio jack. You're also equipped with competent connectivity (WiFi 5, Bluetooth 4.2). That's everything you need to work your magic.
If you're really deep into the arts, the IdeaPad Flex 5/5i comes with a stylus to give your creativity even more flexibility. Flip it however you like and whatever form you're comfortable with. This is a gadget line that won't leave you wanting.
A worthy partner
Life is already difficult enough as it is. Make it easier on yourself by choosing a partner that will help you achieve your goals. A partner that can stay with you through the grind and enable you to do things you probably didn't think you're capable of.
You need a partner that you can just let loose on without fear that it will give up on you at a crucial moment. This is what Lenovo IdeaPads are built for. They're designed to provide you better opportunities, greater connectivity, and the ability to transcend limitations with its smarter technology and solutions that unlock your potential when turning ideas into reality.
The IdeaPad Slim 5/5i and Flex 5/5i are pre-installed with Microsoft Office Home & Student 2019 and come bundled with Lenovo's 3-Year Premium Care warranty upon purchase. This top-notch service provides customers with direct access to Lenovo engineers. They can guide you on basic troubleshooting and do an annual PC Health Check, as well as on-site repairs if absolutely necessary.
Don't let yourself be held back by machines that fall short of the greatness you wish to achieve. With a Lenovo IdeaPad, you're equipped with the necessary tools to make it big. Once you have one, all you really need is an idea to build on.
---
Contact any Lenovo authorized reseller to get your hands on an IdeaPad: http://lenovoph.com/authorizedresellers
This feature is a collaboration between GadgetMatch and Lenovo Philippines.
How to get NBA League Pass with your telco provider
There are two package options
NBA action is in full swing. In fact, it has been since August when the season restarted following a shut down that was caused by the dreaded Coronavirus pandemic. As of writing, we're in the thick of the Conference Finals series. If you want to catch all the action, here's how you can get NBA League Pass through different telecomm providers in the Philippines.
It's now easier than ever to get access to the games legally. All of Smart, PLDT, and Globe are offering the same price packages.
PhP 85 — Watch any three games of your choice
PhP 485 — 30-day pass for all games including live and on-demand
Here's how to get the subscription for each provider.
Smart Postpaid and Prepaid
(Also works with TNT and SUN Postpaid)
On the app, click on the icon at the top-right corner
Click sign-in
A banner on top of the page will appear for Smart, Sun and TNT subscribers
Click 'Get Started'
Enter mobile number for verification and a one-time PIN which will be sent to your mobile number
Choose your provider: Smart, TNT or Sun.
Choose your NBA League Pass Package (3-game or 30-days) and enter mobile number
Confirm your payment by entering the one-time PIN sent to your mobile number
Click NBA logo and start watching
PLDT Home
Select your preferred package
The amount will be added to your next bill
PLDT will give a voucher
Download and sign-in to the NBA app
Enter the voucher in the promotion code field
Click NBA logo and start watching
Globe
Open the GCash app
Go to Buy Load
Look for the PayTV tab
Choose your preferred package. (Note: The chosen package is valid for 90 days).
Confirm payment
Open the NBA app and enjoy!
As mentioned earlier, we're no in the Conference Finals with four teams remaining. Dueling in the West are the Los Angeles Lakers and the Denver Nuggets. Meanwhile in the East, it's a battle between the Miami Heat and the Boston Celtics.
A new NBA champion will likely be crowned in the next 30 days so now is the best time to subscribe!