Patapon 2 Remastered review: Held back by a beat
Staying true to the original, except for a few things
When I first got a PlayStation Portable, Patapon 2 was not in my list of games to purchase upon receiving it. I gravitated towards games that mostly included combat or exploration — the two things Patapon, as a whole, wasn't. Even when the first game got remastered for the PlayStation 4, I still didn't bother trying it out.
So I've decided to finally give Patapon 2 Remastered a shot, with knowledge of the first game from some of my friends. I wanted a change of pace from all the shooter and racing games that I needed to just settle down for a bit. Maybe a game about rhythm and matching button mashing to drum beats can be a good change of pace.
Faithful to the original?
Patapon 2 Remastered brings back the core gameplay of the 2009 original, which is pretty simple. It's a game of matching the beat of the Patapons' drums using every button on the right of the controller. In order to progress through the game, you will learn button combinations to move, attack, and defend against enemies. Also, to add more power to attacks, you have to sustain the combos without going off-sync.
If this is your first time ever playing any Patapon game, it's a game mechanic that requires some patience. Timing the button presses to the beat alone is actually stress-inducing enough, but it's not a steep learning curve. After some practice, you will get used to it; even if you mess up, there's no penalty.
For those who have played the original game before, it's nothing groundbreaking. The overall experience of the original is preserved in many ways, from the beat-matching to the combat style. If anything, gameplay feels a lot stricter in terms of syncing your button presses. But there is one flaw that the remaster has, which I'll get to later.
Beautified original
I felt like the only real change this remaster has is in its visuals. I get it, the technology at the time of its release fails in comparison to today so that had to be expected. But, this wasn't just slapping in crisper lines and darkening the fill on the Patapon army.
Overall, Patapon 2 Remastered gained the HD facelift that improved depth in background and character outlines. Colors in the background are more vibrant, and they hardly ever looked washed compared to the original. Animations were also snappier by comparison, proving that timing is of great importance for a game like this.
Differences and flaws from the original
Although, like any remaster done in the last few years, some things had to change. For one, the multiplayer option for certain features was removed. Patapon 2 for the PS4 is now just a single player adventure game, which isn't much of a dealbreaker anyway. In its place, though, the game gives you all friendship-based equipment to use. Older players may have mixed feelings over this, but it really depends on how much you value nostalgia.
And another thing that's changed, or at least is now a problem, is some level of input lag. The original game on the PSP didn't have that much input lag — last time I checked. The game somehow thrived on smaller screens, so button mashing seemed like a total breeze at the time.
When you transition that to much larger screens, plus more enhanced visuals and controls, the problem starts to settle in. Several times, I literally kept saying, "I swear I pushed the button on the beat" whenever I input the right combinations. I know I should keep trying harder to match the drum beat, but even if I do match the beat it just won't work. It's wasting precious combos for stronger attacks.
Should you give it a try?
Listen, Patapon 2 Remastered is one good game when you need to pass some time. It's all rhythm-based, and with enough patience and mastery you'll finish the game in no time. If you're one of the more nostalgic fans out there, it remains true to most of the original game.
I still fairly enjoyed the game even with the amount of input lag I experienced. I even found myself jamming to the beat just to keep the combo streak going. Also, I didn't mind that it was now just a single player game, which I think most people would enjoy.
Overall, it's one of those classic games that's worth giving a try. It's not as action-packed, and not as visually breathtaking, but it is fun to play on your own.
Honor launches Hunter V700 gaming laptop with a kickass design
Honor's first gaming laptop
Honor's first gaming laptop has arrived and the brand is confident it can make a mark in the market. Starting with the Hunter V700, the brand says it packs best-in-class performance, excellent heat dissipation, as well as portability.
To start off, the laptop has a very aggressive design that focuses on RGB lighting, ergonomics, and sustained performance. Honor has managed to fill a high-end configuration despite the thin chassis.
It has a 16.1-inch display with a 144Hz refresh rate that's accompanied by 4.7mm thick bezels, 100% sRGB color, and a maximum brightness of 300 nits. Unlike Apple's laptops, Honor has managed to pack a USB-A port, HDMI, and an RG45 ethernet jack.
Honor has also included a new hinge that it likes to call Wind Valley design. According to the brand, the design facilitates up to 40 percent more volume of air for cooling.
"Traditional gaming notebooks tend to be thick and heavy to meet the high-performance and heat dissipation requirements expected in this category. Honor believes the pursuit of performance can co-exist with a lightweight and portable design," Honor said in a statement.
The Honor Hunter V700 starts at CNY 7,499 (US$ 1,105) for the Core i5-10300H,  GeForce GTX 1660 Ti, 16 GB of RAM, and 512 GB of storage.
It's followed by a Core i7-10750H with an RTX 2060, along with the same volume of RAM and storage, costing CNY 8,499 (US$ 1,250).
Lastly, you can get a Core i7-10750H, RTX 2060, 16 GB of RAM, and a 1TB SSD storage for CNY 9,999 (US$ 1,475). The sale is currently limited to China via VMall.
ASUS ROG, ACRONYM partner for Special Edition Zephyrus G14
Bringing together impressive power and top-tier design into one device
ASUS ROG pits its ROG Zephyrus G14 as its most all-around gaming laptop. It comes with powerful hardware in a sleek design, along with features fit for a personalized experience. In essence, it's the ultimate laptop for gamers and content creators, alike. And apparently, ASUS isn't the only one who sees it that way.
Errolson Hugh, co-founder of leading technical appparel company ACRONYM has his vision of an empowered user. He believes that more empowered users aren't strictly just gamers, but is also a thinker and a creator. Since 1994, the company built an extensive portfolio of apaprel sourced from top notch materials.
These initiatives make ACRONYM an ideal partner for ASUS ROG, and it's seen in their Special Edition Zephyrus G14. In terms of hardware, the Special Edition ROG Zephyrus G14 still carries the latest AMD Ryzen 9 CPU and NVIDIA RTX 2060 GPU. Now, ACRONYM infuses its own design philosophy and brings distinct visual features to the device.
Pricing and availability for the Special Edition ASUS ROG Zephyrus G14 have yet to be announced.
BLACKPINK is coming to PUBG and we're excited
We can't wait to find out more!
So both the official social media accounts of BLACKPINK and PUBG Mobile shared this:
BLACKPINK IN YOUR AREA! #PUBGMxBLACKPINK@PUBGMOBILE pic.twitter.com/8dKIRaUxGV

— BLACKPINKOFFICIAL (@BLACKPINK) September 17, 2020
Clearly, the K-Pop girl group is teaming up with PUBG for something but we still don't know exactly what. Other than the image, no other details have been revealed yet.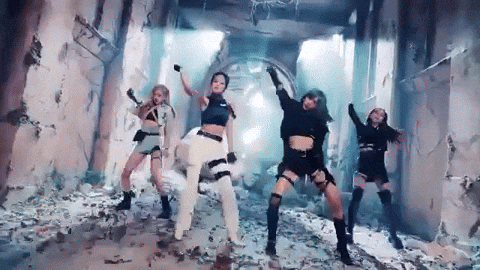 The collaboration can come in many forms but the image suggests a BLACKPINK themed loot crate, vehicle, and other items. Whatever the case may be, you can expect BLINKS to start downloading the game right now.
We'll update this space once we get more details. Until then, stream "Ice Cream" for clear skin.