I have said this countless times in previous reviews — I'm not much of a mobile gamer. But there are plenty of things about the ROG Phone 2 that made me enjoy playing.
When the first generation ROG Phone came out, I have to admit, I may have dismissed it right away. I really wasn't into mobile games, the design was a little too "gaming" for me at the time, and the cameras were — in the words of other reviewers — craptastic.
A year later, ROG is back for a second playthrough. Armed with the experience and knowledge gained from its first turn, the company knew right away to strengthen its weaknesses.
Unequip: 4000mAh battery, Equip: 6000mAh battery 
In our review of the ROG Phone last year, we pointed out how the 4000mAh just didn't have enough juice to support all of the bells and whistles of the phone. This is no longer the case.
The 6000mAh battery on the ROG Phone 2 performs as expected. Even with the 120hz refresh rate for the display turned on, the phone would last for nearly two days without charging. That's moderate to heavy use on a mixed bag of tasks like answering emails, browsing on social media, playing a few rounds of Team Deathmatch on Call of Duty Mobile, and playing TWICE and LOONA songs on repeat.
It even messed up my charging routine because it just didn't make sense to plug a phone that still has somewhere between 60 to 70 percent left at the end of the day. You'll quit game first before the phone quits on you.
Charging is also fast AF thanks to ASUS' HyperCharge technology. While this doesn't boast of the wireless charging feature that many of its contemporaries at its price range has, it's not something you'll miss at all.
Discard: 12MP camera, Pick-up: 48MP camera
The sweeping statement that "cameras on gaming phones are bad" is no longer true. If anyone says this, they're either misinformed or are just flat-out lying.
The ROG Phone 2 is now equipped with a 48MP lens accompanied by a 13MP wide angle lens. It's a huge leap from the 12MP+8MP combo found on the first ROG Phone.
Photos taken with plenty of light look pretty darn good.
However, it does this weird JJ Abrams thing where there's a lot of lens flare on some photos even during the night.
Speaking of the night, while the streets where I grew up in isn't much to look at, I thought the ROG Phone 2 did well enough in capturing a fair amount of detail in low light situations.
P.S. the last photo in this set is clearly not from my hometown but I thought it was a good representation of the phone's low light capabilities. Yes, I blurred parts of the image as it's from an event of another brand. ✌🏼😆
The portrait mode even has this neat trick where you can adjust the level of blur after you've taken the photo. This means you can say goodbye to those photos where your subject looks like a sticker plastered onto a blurry background.
The selfie camera went from 8MP to 24MP and there's plenty of improvement here as well. Although it does apply a noticeable amount of beautification even if you have the option completely turned off.
Unapologetically a gaming smartphone
The thing that might scare off most other buyers is also the very same thing that might attract the gamers who this phone has its crosshairs on. The phone's design just SCREAMS gaming.
It does seem a little more toned down compared to the first generation, but the ROG Phone 2 is still without a doubt designed with the gamer aesthetic in mind.
This was the very thing that I didn't like about the ROG Phone. And while I still prefer something that's a little more subtle, I don't find the ROG Phone 2's design as appalling as the first one. Although that's probably my taste changing more than anything else.
Other than how it looks, the ports, buttons, and camera placement are all geared towards gaming. You still get two USB-C ports. One where it's usually placed and another for when you're gaming in landscape mode.
The front-facing camera is also positioned in a way that it won't be obstructed if you decide to stream your gaming session. A feature you can do thanks to the Game Genie that's at the heart of this phone.
What kind of gamer are you? 
I was hesitant at first because I primarily do all my gaming on a console. Always have and, I thought, always will — that's until I got to try the ROG Phone 2.
I really am not one to play mobile games. It's not a knock on people who enjoy playing them. It's just that for me, my phone has always been more a tool for work, communication, and media consumption.
But I had to play. I'm not exactly a fan of the more popular mobile games right now so I sought out other games — ones I think I would enjoy.
Before I move forward, I'll be casually mentioning the accessories that come with the ROG Phone 2. Won't go into too much detail. You can just watch our unboxing to see what the accessories are. You can check the pricing for each one on this link.
Okay. Let's play. 
First up was FF15 PE — the mobile version of Final Fantasy XV. Role Playing Games or RPGs are really more up my alley. The game utilizes a lot of swipes and taps on the screen. Which is great if you're not keen on getting the other accessories that come with the ROG Phone 2.
Next up, I tried Injustice 2. This is also another title that has a counterpart on consoles and PCs. The game is versus fighting and was adapted nicely to mobile phones. Like FF15 PE, it utilizes plenty of swipes and taps. It does have on-screen buttons that you can map on the Kunai Gamepad. I tried the screen and gamepad combo here but that didn't feel like a natural way to play.
Instead of playing PUBG, I opted to try Call of Duty Mobile. This is perhaps the game I enjoyed the most. The Team Deathmatch mode feels like a throwback to my time playing Counter-Strike waaaaay back in the day. This game plays really well whether you're just using the phone or if you have the Kunai Gamepad equipped. Quick note though, the right analog stick's sensitivity is pretty bad for aiming, so I stuck with aiming on the screen instead of using the gamepad.
Next, I played Honkai Impact 3. It's an Action-RPG and is probably one of the best use-cases for the Kunai Gamepad. The graphics is near-console if not already console-level, and all the buttons you need to press can all be mapped on the Gamepad. It was an absolute joy to play.
I also tried NBA Live Mobile. I'm too cheap to spend on NBA 2K20 and I'd rather play that on my PS4 so for mobile I went with EA's free-to-play game. It plays alright and you can also get the most out of the Kunai Gamepad here, but I don't see myself playing this for any other reason than for testing devices.
Lastly, I played Asphalt 9 which had direct integration with the Kunai Gamepad. This was hands down the best experience. The game detected the Gamepad right away and took me straight to a tutorial knowing the gamepads were equipped.
Takeaway? The whole experience is a mixed bag. That's not to say it's bad, but wouldn't be better if the accessories just worked seamlessly with the games?
The one thing holding the ROG Phone 2 back is a wider support from a larger catalogue of games. It's a tough ask. However, if ROG can get more game developers involved, that could take mobile gaming to another level.
You might have noticed I barely mentioned the other accessories. I think after the Kunai Gamepad, the next most useful one is probably the Mobile Desktop Dock. But that requires you to get a few more other peripherals if you don't already own them.
The ASUS Wigig Dock can be helpful but if you're a gamer and you own a TV, I'm willing to bet you also probably own a console. Personally, I don't see the appeal of playing mobile games on a bigger screen. But that may just be me. If you enjoy it, that's perfectly fine.
And then there's the Twin View Dock II. It's an interesting piece of tech and almost aligns with the foldables that came out in 2019. But like those other foldables, it still feels premature. As of writing, it only really supports two games. You may discover other use-cases for this but I find the price too steep for an experiment.
Is this your GadgetMatch?
To give the ROG Phone 2 a low rating simply because it's not a smartphone that's catered for the general public is criminally missing the point.
ROG knows who its market is. I'd like to think this phone was made specifically with them in mind. And if you think that market is small then you must have been living under a rock.
The gaming industry is worth billions of dollars. It's attracting so many eyeballs that Netflix considers Twitch more of a competitor over other entertainment streaming platforms. That's how big gaming has become.
So if you played any game, on any platform, for an extended amount of time at any point in your life, I would consider taking a look at the ROG Phone 2. That's with or without the accessories.
At PhP 49,995, it's priced right around other flagships that are built for a general audience — fancy cameras, multitasking, a little bit of gaming, and all that jazz. However, none of them are made for a specific set of people that's steadily increasing in numbers. That's where the ROG Phone 2 sets itself apart. For the people that this phone is made for, it's absolutely perfect.
Lenovo unveils new gaming laptops – Legion 7i , Legion 5i
A more powerful successor in the Legion lineup
Lenovo does not want to be denied with its own gaming technology. The company is ready to take the next big step in providing more powerful gaming devices to everyone. And instead of just sticking with the old formula, they decided to improve everything — including the names of the two new Legion laptops.
Meet the Lenovo Legion 7i, a gaming laptop with a ridiculous amount of gaming hardware to boot. The device comes with the latest Intel Core H processors and up to an NVIDIA RTX 2080 SUPER Max-Q GPU, fit for your hardcore gaming needs. With all that power, you expect a seamless gaming experience — especially for most AAA games in the market. Also, it comes in a relatively similar form factor as previous Legion laptops.
Meanwhile, the Lenovo Legion 5i provides just as much power even with less powerful hardware. Unlike its sibling, this device comes with an NVIDIA RTX 2060 GPU, which is also capable of providing impressive gaming performance.
Both laptops support NVIDIA's G-Sync technology for smoother details during gameplay, and NVIDIA Advanced Optimus for battery efficiency. Through these technologies, these devices hope to be powerful and long-lasting for any type of gamer out there.
The Lenovo Legion 7i, along with the Lenovo Legion Y740 will start at US$ 1,199, with an NVIDIA RTX 2070 to start. Meanwhile, the Lenovo Legion 5i and Legion Y540 will start at US$ 999 with the NVIDIA RTX 2060. Availability of these devices will vary per region.
Think pink: ROG decks out devices in black and pink
Bringing black and pink to your area
ASUS Republic of Gamers (ROG) just announced a new special edition series of Electro Punk gaming devices that are stunning and they're decked out in black and pink. From their pink, PNK LTD, line-up to this cyberpunk black and pink combo, ROG has kept releasing eye-catching color palettes to make sure you find the right gear to show off your personalities with.
Hit you with that…
Black and pink: let's talk color; not the four drop-dead gorgeous girls that first came to mind with this new color combo.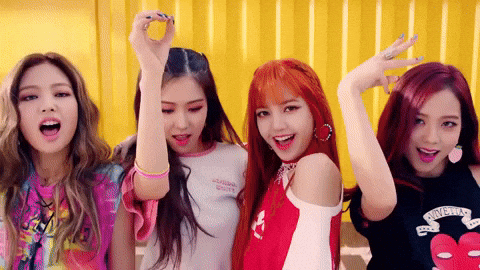 ROG has long integrated Aura Sync into their devices so you can make their devices puke whatever color you liked or felt like. But, not even RGB lighting quite fills the void just as much for some people so, they developed color palettes.
The full Electro Punk set
The Electro Punk color set is available on the: ROG Strix G15 gaming laptop, ROG Strix Go 2.4 headset, ROG Strix Scope TKL keyboard, ROG Strix Impact II mouse, ROG Sheath mouse pad, and the ROG Ranger BP1503 backpack.
ROG Strix G15 Electro Punk gaming laptop
The 15-inch ROG Strix G15 sticks to gaming fundamentals to master it. It's got the latest 10th Gen Intel Core i7 that can shred through everyday work and play; an NVIDIA GeForce RTX 2060, and 240 Hz display. It's perfect for buttery-smooth gameplay while maintaining laptop portability, storage, and durability. If you're looking for a good baseline gaming laptop this is for you.
The Electro Punk edition lays out a sleek stripe around the chassis, highlighted WASD keys, and a pink ROG logo as icing on the cake.
ROG Strix Go 2.4 Electro Punk gaming headset
The ROG Strix Go 2.4 Electro Punk is a USB-C 2.4 GHz wireless headset. It gives you exceptional sound quality with a stable cordless connection to your PC, PlayStation, Xbox, smart devices, and Nintendo Switch. On top of that, it charges fast, has long-lasting battery life, comes with a detachable boom mic, and has built-in buttons for quick and easy volume and mic controls.
The Electro Punk variant has piping hot pink accents in and around the headband, ear pads, and the ROG logo. The rest stays sleek black.
ROG Strix Scope TKL Electro Punk gaming keyboard
The ROG Strix Scope TKL mechanical keyboard was created for fast-paced multiplayer gaming. It's got an enlarged left CTRL key making it easy to find in any FPS frenzy. Gamers can punch in complex commands with confidence with Cherry MX switches. And, with its durable, aluminium-topped construction and compact size, it's the perfect keyboard for travelling to LANs, tournaments, and other esports events.
This Electro Punk variant has keys that accent the edges well. On top of that, Aura Sync lighting shines under every key and through the ROG logo while casting an RGB glow below.
ROG Strix Impact II Electro Punk gaming mouse
Designed with pro gamers in mind, the mouse delivers smooth action in serious play. It's 79g lightweight frame features a pivoted button mechanism for precision speed. And, ROG made sure to make personalizing Impact II's performance easy.
The 6,200 DPI optical sensor ensures accuracy and responsiveness while a DPI button lets you switch between four sensitivity profiles. An exclusive push-fit switch socket design makes it simple to change click resistances and extends the mouse's lifespan.
The programmable buttons above the thumb-rest pop out against the body of the new ROG Strix Impact II Electro Punk gaming mouse. and of course, the Aura Sync-enabled RGB lighting is integrated into the logo, scroll wheel, and front making it shine in theme from top to tail.
ROG Sheath Electro Punk gaming mouse pad
Every Electro Punk edition Strix G15 laptop comes with a special ROG Sheath desk mat that dials up pinpoint precision for gaming mice. The pad measures 35-inches across and 17-inches deep and provides the perfect comfort cushion for your ROG peripherals.
ROG Electro Punk backpack
The Electro Punk collection is more portable with the ROG Ranger BP1503 backpacks. It's got pink piping, patches, and slash across the front. The 15-inch laptop backpack's fabric is durable, lightweight, and water-resistant. And, the mesh netting inside lets users organize their cords tangle-free. It's no gaming backpack without cushioned compartments for keeping everything perfectly snug.
The ASUS ROG Strix SCAR 17 looks like the holy grail of competitive gaming
A gamer's own version of a super weapon
Professional gamers love to take their skills to the next level. In order for them to do that, they need the type of hardware that could keep up with their aspirations. For ASUS ROG, they have something that just might provide everything they need. Along with their refreshed Spring 2020 collection, they've also announced the arrival of the ASUS ROG Strix SCAR 17.
The ASUS ROG Strix SCAR 17 brings all the powerful hardware you can imagine for the pro player. For starters, this gaming laptop comes with the 10th generation Intel Core i9-10980HK octacore processor. With this, you can expect massive power doing practically anything and everything — especially for non-stop, hardcore gaming. This is coupled with the NVIDIA RTX 2080 SUPER that ASUS ROG claims to provide triple-digit frame rates.
Along with 32GB of DDR4 RAM, the ASUS ROG Strix SCAR 17 becomes the battle-ready device for any competitive gamer out there. With this device, multitasking will naturally be a breeze and most heavy duty tasks are accounted for. We're talking playing games while editing and rendering gameplay without breaking a sweat!
Perhaps one of the bigger additions to the hardware is the 17.3-inch, 300Hz refresh rate display. At a response rate of 3ms with the RTX 2080 SUPER, you can expect insane response times during intense moments. Also, you can expect clearer images with less motion blur in play, providing clear cut details for a smoother gaming experience.
Of course with all that power inside, this device finds a way to remain cool and collected. The device makes use of liquid metal compounds on the CPU and GPU that allows better heat transfer to its four heatsinks. Furthermore, ASUS ROG came up with a CoolZone design that alleviates some of the heat from spreading to the keyboard, particularly towards the WASD keys. The ROG Armoury Crate also comes with more optimized cooling modes to aid in heat exhaustion.
All in all, the ASUS ROG Strix SCAR 17 looks to provide the professional gamer with the opportunity to be better. As for pricing and availability, these have yet to be announced.