SCARLET NEXUS review: A tale of two dreams
Heartwarming, heart-pumping, and somehow heart-shattering
I rarely play anime-style RPGs, even though some of my friends recommend a few of them to me. In the times I played one, I've always loved the combat mechanics but I never really got hooked long-term. In essence, I didn't have an incentive to see the game all the way through, even if other people claim it's worthwhile.
Initially, I had the same opinion of SCARLET NEXUS when it was first announced. Even as I played the demo, I still had the same thoughts. I don't know, I just felt that this was going to be another anime-style, action RPG with solid combat, and that's all it had. There's nothing particularly new that would hook me into it.
As the title of the review would have it, it was different when the actual game came out.
An "open world" hack-and-slash bonanza
I'll start with one of the most basic questions you will have with any new video game: how does it play? Long story short, SCARLET NEXUS was a joy to play from a gameplay aspect.
Once again, I found an anime-style RPG that pretty much nails the combat mechanics, especially when thrown into a pseudo-open world like New Himuka.
As I've previously mentioned in my first impressions of the game, these mechanics are roughly easy to learn and master all the way through. Of course, you unlock more abilities through the Brain Map, which you can only do by engaging in more combat during missions.
Honestly, I felt that this gave players an incentive to fight all the enemies, instead of just accomplishing the objective.
Furthermore, it also helps that you have access to special abilities through the Struggle Arms System, known in-game as the SAS. Personally, this was a great addition to the combat formula instead of just simply picking up items for temporary buffs. With the press of two buttons, you're able to change the battle landscape against all kinds of enemies.
Accessing 100 percent of your Brain power
Another part of the combat mechanic is the character's ability to execute a Brain Crush and activate Brain Drive. For the Brain Crush, I liken it to executing a finishing move after downing the Other (the monsters in the game), and it happens in a variety of ways. It feels utterly satisfying to execute a Brain Crush, especially for larger and stronger enemies.
As for the Brain Drive, it essentially gives you an attack and EXP boost during combat. Also, there's this mechanic called the Brain Field that you can only access when Brain Drive is active.
What I love about it is that despite giving you an ability that makes combat faster, it's a mechanic you shouldn't abuse. In essence, you should listen to your brain and think things through before it's too late.
Setting the mood wherever you explore
As for the overall visuals and audio score of the game, I'm happy to report that BANDAI NAMCO gave us a spectacle from start to finish. However, I have to preface this by saying that you will truly appreciate it if you play this on a capable PC or on next-gen consoles. On my Xbox Series X with a 4K TV, it looks fantastic and well done.
They gave each location in the game its own design, color scheme, and apt background music to set the tone. To some degree, I felt immersed in the entire game while engaging in the insane combat in between.
You would assume that the world would have been in total chaos with all the Others around, but they went for something a little more realistic.
Also, I'd like to extend my praise with how they did all the cutscenes, character dialogues, the Brain Field segments, and the Brain Crush finishers. I got a kick out of just watching all of these unfold, and I'm at awe with how well the art style and animations were done.
The Other may be strong, but not as strong as…
I purposely saved this part last because this was the aspect of anime-style RPGs I did not particularly vibe with. To me, a good story trumps badass gameplay mechanics and visuals because it adds more investment into playing the game. I mentioned before that the demo didn't really touch on this aspect, but it could be something worthwhile to dive into. 
In the case of SCARLET NEXUS, it gave me a compelling and fulfilling, yet gut-wrenching storyline to work with. At the start of the game, your choice of either Yuito Sumeragi or Kasane Randall dictates which NPCs you'll start with, and how you will see the main story unfold.
In my case, I played the game following Yuito's story arc but I also managed to start a new game with Kasane's.
Two dreams intertwined by one fate
In both storylines, you enter as a new recruit of the Other Suppression Force (OSF) with either your best friend (Yuito) or adopted sibling (Kasane).
As either member of the OSF, you will take on exploration missions to acquire more information on the biological anomalies known as the Other. As such, you will need to fight the Others as they threaten the citizenry of New Himuka.
Along the way, you will discover the origin of the Others and unravel more information on the people you work with and for. You will travel to different places within New Himuka teeming with more dangerous Others, and engage in battles with other OSF members and the government. Of course, you will do this while in search of the truth about stopping a world-ending event that shapes the future of the nation.
Twisting and turning, but not overwhelming
As I got through Yuito's side of the story, I couldn't help but feel engrossed by how everything was going. I was literally on the edge of my seat piecing all the events together as they happen, even with the amount of twists and turns that happen in between. Also, every new information presented to you just makes the story a bit more clearer and easier to digest.
It's a storyline that requires your attention from start to finish, but it tries not to feed you with too much information. In between each phase, you get a proper rest that you would normally use to restock and do Bond Episodes with the NPCs. However, I would argue that these also serve as a way for you to just make sense of everything you know so far before proceeding.
Bonding with your own version of family
Also, I'd just like to highlight the Bond Episodes a little bit because I found these as my favorite part. These little nuggets of the gameplay allow you to get to know all the NPCs a little more, from their interests to their aspirations.
It gave the storyline a more human aspect, and going through them also unlocks buffs to your SAS. 
With these Bond Episodes, you will form greater connections with the characters in-game; yes, even with the character you didn't choose at the start of the game. In essence, you're forming your own family of OSF members to duke it out with the Others, with you as the Dominic Toretto of the family.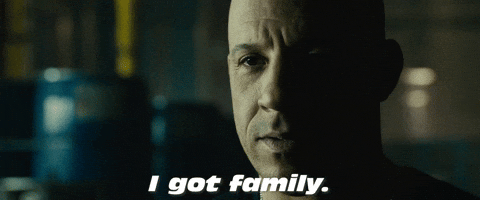 A thrill to see all the way through
SCARLET NEXUS is an action-packed, anime-style RPG that just hits all the right buttons with everything you do. It comes with insane visuals, superb combat mechanics, and an enthralling story that won't overwhelm you in the slightest. I could list all my praises for the game, but these might not even fit on here.
For a new IP offering, BANDAI NAMCO really outdid themselves with this game. Even if you played this on the current-gen consoles, I think the experience would still be as great as I described it. They really showed this game a lot of love, and it deserves some love back from those who play it.
If you want to explore this type of game, I highly recommend adding SCARLET NEXUS to your library. It's a joy to play all the way to the end, even if you attempt to do it in one sitting.
SCARLET NEXUS is now available on the PC, PlayStation 4, PlayStation 5, Xbox One, and the Xbox Series X|S.
ASUS ROG launches new gaming laptop in tandem with SCAR Runner
Announced at For Those Who Dare: Boundless event
During their For Those Who Dare: Boundless event, ASUS ROG announced the launch of their latest gaming laptops, accessories, and SCAR Runner for the ROG Citadel Game on Steam.
The launch covers the following:
ROG Strix SCAR 17 Special Edition

ROG Flow X16

SCAR Runner

first-person parkour game

Expanded ROG Slash Fashion Line

Team ROG partnerships
Pricing and availability of the models announced during the event are yet to be known.
ROG Strix SCAR 17 Special Edition
With more powerful specs than its predecessor, the Strix SCAR 17 SE is poised to be a class-leading gaming laptop.
It is powered by the new Intel Core i9-12950HX processor and NVIDIA GeForce RTX 3080 Ti GPU, on top of advanced features such as:
Maximum GPU TGP of 175W with Dynamic Boost

Maximum CPU TDP of 65W

Boost frequency of 5.2GHz

Up to 64GB DDR5 memory and PCIe Gen 4 storage

ROG's

Conductonaut Extreme

liquid metal
SCAR Runner: Vault to new heights
Available as an expansion of the ROG Citadel XV game, SCAR Runner is a first-person parkour game set in the world of ROG SAGA.
The protagonist, X, is in a race against time in Goemon City and needs to recover critical information while solving puzzles and challenges.
It's no coincidence that the new Strix SCAR laptop and new game have same name, as they were released as a tandem.
Gamers can in fact find clues hidden on the laptop chassis itself, that will allow them to solve in-game puzzles.
SCAR Runner is launching with a giveaway campaign with over US$ 20,000 worth of prizes to be won from May 17 to June 30, 2022.
ROG Flow X16
In addition to the Strix SCAR 17 SE, the Flow X16 has been added to the ROG Flow series, the most powerful yet from the line.
It has a Ryzen 9 6900HS processor and an NVIDIA GeForce RTX 3070 Ti GPU. It likewise supports up to 64GB of memory and up to 2TB of SSD storage.
The Flow X16 features ROG's Nebula HDR Display, a 165Hz Mini LED panel with 1100 nits peak brightness and 100 percent DCI-P3 gamut.
These are all complemented by Frost Force Technology and Pulsar Heatsink to ensure high performance but low temperatures.
ROG Slash accessories
Aside from the two new gaming laptops, ROG also introduced new apparels:
Crossbody Bag

Backpack

Hip Bag

Protective Laptop Bag

Cobra Buckle Cap

Bucket Hat
All these items are built with durable quality and have features like adjustable straps, multiple compartments, and water-repellent TPU materials.
Some of these items are also included in the SCAR Runner giveaway campaign.
The Team ROG initiative
Lastly, Team ROG is expanding its 2022 roster, pairing high-end ROG products with influencers, professional gamers, content creators, and athletes around the world.
A new partnership with ReKT Gaming has been announced while the current partnership with esports team Misfits Gaming has likewise been extended.
505 Games releases 3 new titles available soon
Released after their first-ever product showcase
After their first-ever product showcase, global video game publisher 505 Games has announced three new exciting titles.
Among the Trolls (2022), Stray Blade (2023), and Miasma Chronicles (2023) will be available within the next two years on different platforms.
Gamers may now add them to their wishlists.
Among the Trolls
Among the Trolls is a first-person, survival, action-adventure game where strange mysteries of folklore-laden Finnish forests are unraveled.
Gamers will embark on a quest to find their characters' grandparents who have disappeared in the wilderness, learning how to survive the wild in the process.
For the trailer and how to add to your wishlist, click here.
Stray Blade
An Action RPG, Stray Blade will allow players to assume a rogue Adventurer persona exploring the ancient Valley of Acrea.
The character will be accompanied by a mischievous companion, the Xhinnon wolf Boji. 
The goal is to unveil the history of the forgotten valley and master the powers of the three Acrean Metals to restore balance to the war-torn land.
Stray Blade will be available in 2023 on PC Steam, Epic, PS5 and Xbox Series X|S.
Miasma Chronicles
From the creators of Mutant Year Zero: Road to Eden, comes an unforgettable and beautifully-crafted tactical adventure.
Players will embark on a quest across a post-apocalyptic wasteland, torn apart by a savage force known only as the "Miasma", and unlock the dark secrets that are ravaging the world.
Wishlist Miasma Chronicles on Steam, Epic Games, Xbox and PlayStation now.
Lenovo Legion Gen 7 laptops lineup now official
Powered by 12th Gen Intel Core
Lenovo has released its latest generation gaming devices in the Philippines, which are custom-built for top-notch performance. The new Lenovo Legion Gen 7 lineup includes six new battle-ready computers:
Legion 5i and 5i Pro

Legion 7i

IdeaPad Gaming 3i

Legion Slim 7i

Legion Tower 7i
Depending on the model, the new gaming devices all come with these latest features:
12th Gen Intel Core

(up to i9) processors

NVIDIA GeForce RTX

laptop GPUs (up to 3080Ti)

Memory up to

32GB DDR5

 and storage up to

2TB SSD Gen 4
Adaptive refresh rate up to 240Hz 

IPS display up to 2960 x 1600 
And thanks to gamer research, the laptops also come with the next-level Legion Coldfront 4.0, Legion TrueStrike keyboard, and Lenovo Vantage for gaming.
Pricing, specs, availability
All new Lenovo Legion Gen 7devices will be available in all Legion Exclusive Stores, as well as Lenovo Experience stores, authorized resellers, and the Legion Flagship Store in Lazada.
For the prices and basic specs of each laptop, check the table below.
Device
Specs
Price

Legion 5i

Storm Grey

Comes with a choice of 4-Zone RGB or white backlighting via Legion Spectrum RGB Lighting solution built into the Legion TrueStrike keyboard

12th Gen Intel Core 17-12700H

Up to NVIDIA GeForce RTX 3060 with 140W maximum TGP

Up to 15-inch QHD (2560 x 1440) IPS 16:9 display

165Hz refresh rate

Improved stealth cooling system

Starts at PhP 89,995

Legion 5i Pro

Storm Grey

Features Legion Spectrum RGB Lighting

12th Gen Intel Core i7-12700H processor

NVIDIA GeForce RTX 3070Ti with 150W maximum TGP

2960 x 1600 IPS 16:10 display

100 percent RGB color gamut

Supported by Dolby Vision, NVIDIA G-SYNC

4800Mhz DDR5 memory, 1TB

PCle SSD (Gen4)​ storage

80Whr battery capacity with Super Rapid Charge

Starts at PhP 119,995

Legion 7i

16-inch WQHD+ Mini LED display

12th Gen Intel Core i9-12900HX processor

NVIDIA GeForce RTX 3080Ti

165Hz refresh rate

Up to 2TB SSD Gen 4 storage, 32GB DDR5 memory

Starts at PhP 179,995

Legion Slim 7i

12th Gen Intel Core i9-12900H processor

NVIDIA GeForce RTX 3070 graphics

165Hz refresh rate

Up to 1TB SSD Gen4 storage, 24GB DDR5 memory

Starts at PhP 124,995

Legion Tower 7i

12th Gen Intel Core i9-12900K

NVIDIA GeForce RTX 3080Ti LHR

Up to 2TB SSD Gen 4 storage, 32GB DDR5 memory

Starts at PhP 159,995

IdeaPad Gaming 3

15.6-inch model (Onyx Grey)

16-inch model (Onyx Grey)

Option between 12th Gen Intel Core i7 and i5 H-Series processors

Option between NVIDIA GeForce RTX 3060 or NVIDIA GeForce RTX3050Ti

Dolby Audio speakers

165Hz refresh rate 

Starts at PhP 69,995
More benefits
Additionally, all Legion and IdeaPad Gaming laptops also come with the following benefits and standard warranties:
Free Microsoft Office Home & student 2021 Lifetime License

Lenovo's 3-Year accidental Damage Protection

3-Year Legion Ultimate Support