SCARLET NEXUS review: A tale of two dreams
Heartwarming, heart-pumping, and somehow heart-shattering
I rarely play anime-style RPGs, even though some of my friends recommend a few of them to me. In the times I played one, I've always loved the combat mechanics but I never really got hooked long-term. In essence, I didn't have an incentive to see the game all the way through, even if other people claim it's worthwhile.
Initially, I had the same opinion of SCARLET NEXUS when it was first announced. Even as I played the demo, I still had the same thoughts. I don't know, I just felt that this was going to be another anime-style, action RPG with solid combat, and that's all it had. There's nothing particularly new that would hook me into it.
As the title of the review would have it, it was different when the actual game came out.
An "open world" hack-and-slash bonanza
I'll start with one of the most basic questions you will have with any new video game: how does it play? Long story short, SCARLET NEXUS was a joy to play from a gameplay aspect.
Once again, I found an anime-style RPG that pretty much nails the combat mechanics, especially when thrown into a pseudo-open world like New Himuka.
As I've previously mentioned in my first impressions of the game, these mechanics are roughly easy to learn and master all the way through. Of course, you unlock more abilities through the Brain Map, which you can only do by engaging in more combat during missions.
Honestly, I felt that this gave players an incentive to fight all the enemies, instead of just accomplishing the objective.
Furthermore, it also helps that you have access to special abilities through the Struggle Arms System, known in-game as the SAS. Personally, this was a great addition to the combat formula instead of just simply picking up items for temporary buffs. With the press of two buttons, you're able to change the battle landscape against all kinds of enemies.
Accessing 100 percent of your Brain power
Another part of the combat mechanic is the character's ability to execute a Brain Crush and activate Brain Drive. For the Brain Crush, I liken it to executing a finishing move after downing the Other (the monsters in the game), and it happens in a variety of ways. It feels utterly satisfying to execute a Brain Crush, especially for larger and stronger enemies.
As for the Brain Drive, it essentially gives you an attack and EXP boost during combat. Also, there's this mechanic called the Brain Field that you can only access when Brain Drive is active.
What I love about it is that despite giving you an ability that makes combat faster, it's a mechanic you shouldn't abuse. In essence, you should listen to your brain and think things through before it's too late.
Setting the mood wherever you explore
As for the overall visuals and audio score of the game, I'm happy to report that BANDAI NAMCO gave us a spectacle from start to finish. However, I have to preface this by saying that you will truly appreciate it if you play this on a capable PC or on next-gen consoles. On my Xbox Series X with a 4K TV, it looks fantastic and well done.
They gave each location in the game its own design, color scheme, and apt background music to set the tone. To some degree, I felt immersed in the entire game while engaging in the insane combat in between.
You would assume that the world would have been in total chaos with all the Others around, but they went for something a little more realistic.
Also, I'd like to extend my praise with how they did all the cutscenes, character dialogues, the Brain Field segments, and the Brain Crush finishers. I got a kick out of just watching all of these unfold, and I'm at awe with how well the art style and animations were done.
The Other may be strong, but not as strong as…
I purposely saved this part last because this was the aspect of anime-style RPGs I did not particularly vibe with. To me, a good story trumps badass gameplay mechanics and visuals because it adds more investment into playing the game. I mentioned before that the demo didn't really touch on this aspect, but it could be something worthwhile to dive into. 
In the case of SCARLET NEXUS, it gave me a compelling and fulfilling, yet gut-wrenching storyline to work with. At the start of the game, your choice of either Yuito Sumeragi or Kasane Randall dictates which NPCs you'll start with, and how you will see the main story unfold.
In my case, I played the game following Yuito's story arc but I also managed to start a new game with Kasane's.
Two dreams intertwined by one fate
In both storylines, you enter as a new recruit of the Other Suppression Force (OSF) with either your best friend (Yuito) or adopted sibling (Kasane).
As either member of the OSF, you will take on exploration missions to acquire more information on the biological anomalies known as the Other. As such, you will need to fight the Others as they threaten the citizenry of New Himuka.
Along the way, you will discover the origin of the Others and unravel more information on the people you work with and for. You will travel to different places within New Himuka teeming with more dangerous Others, and engage in battles with other OSF members and the government. Of course, you will do this while in search of the truth about stopping a world-ending event that shapes the future of the nation.
Twisting and turning, but not overwhelming
As I got through Yuito's side of the story, I couldn't help but feel engrossed by how everything was going. I was literally on the edge of my seat piecing all the events together as they happen, even with the amount of twists and turns that happen in between. Also, every new information presented to you just makes the story a bit more clearer and easier to digest.
It's a storyline that requires your attention from start to finish, but it tries not to feed you with too much information. In between each phase, you get a proper rest that you would normally use to restock and do Bond Episodes with the NPCs. However, I would argue that these also serve as a way for you to just make sense of everything you know so far before proceeding.
Bonding with your own version of family
Also, I'd just like to highlight the Bond Episodes a little bit because I found these as my favorite part. These little nuggets of the gameplay allow you to get to know all the NPCs a little more, from their interests to their aspirations.
It gave the storyline a more human aspect, and going through them also unlocks buffs to your SAS. 
With these Bond Episodes, you will form greater connections with the characters in-game; yes, even with the character you didn't choose at the start of the game. In essence, you're forming your own family of OSF members to duke it out with the Others, with you as the Dominic Toretto of the family.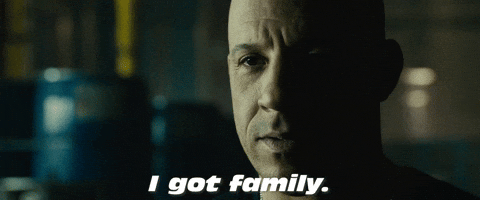 A thrill to see all the way through
SCARLET NEXUS is an action-packed, anime-style RPG that just hits all the right buttons with everything you do. It comes with insane visuals, superb combat mechanics, and an enthralling story that won't overwhelm you in the slightest. I could list all my praises for the game, but these might not even fit on here.
For a new IP offering, BANDAI NAMCO really outdid themselves with this game. Even if you played this on the current-gen consoles, I think the experience would still be as great as I described it. They really showed this game a lot of love, and it deserves some love back from those who play it.
If you want to explore this type of game, I highly recommend adding SCARLET NEXUS to your library. It's a joy to play all the way to the end, even if you attempt to do it in one sitting.
SCARLET NEXUS is now available on the PC, PlayStation 4, PlayStation 5, Xbox One, and the Xbox Series X|S.
Nintendo announces huge list of games for holidays
Titles like Kirby, Bayonetta, and a Nintendo Switch Online expansion
The holiday season is here. Every year, the gaming industry gets a speed boost coming from annual holiday discounts, new games, and newly gifted consoles. Keeping with that trend, Nintendo has hosted a new Nintendo Direct in anticipation for the coming holiday season. Here are the biggest announcements from the event:
Play a selection of Nintendo 64 and SEGA Genesis games with #NintendoSwitchOnline + Expansion Pack!

This new membership plan launches late October and includes all features of the base Nintendo Switch Online membership. Details on pricing, timing, and more will be shared soon. pic.twitter.com/BMArRe5Vg6

— Nintendo of America (@NintendoAmerica) September 23, 2021
Nintendo 64, meet the Switch
Since the launch of the first wave of classic games, Nintendo Switch Online held the most promise for Switch owners. The subscription service offered games from decades past for free. Naturally, the growing catalog is working its way forwards, starting off with the NES and SNES generations.
In late October, the clock is moving even further. Nintendo is launching a massive booster pack, infusing the service with classic Nintendo 64 and Sega Genesis games. The launch lineup will include favorites like Super Mario 64, The Legend of Zelda: Ocarina of Time, Mario Kart 64, and many others. Further along, it will also add games like Pokémon Snap and Majora's Mask.
Kirby is coming
After years of smaller games, Kirby is finally getting a major platformer release for the Switch. Kirby and the Forgotten Land takes the eponymous blob to a new post-apocalyptic world. As always, the hero can swallow different characters and enemies to claim their powers. It even features familiar characters like Link – at least according to the trailer.
Kirby and the Forgotten Land will launch sometime in Spring 2022.
More Animal Crossing
It's a trailer of a trailer, but it's worth mentioning. The popular island simulator Animal Crossing: New Horizons is getting a major update this November. Though the announcement was scant with details, it looks like the game is finally getting a café inside the museum. Nintendo will announce more in October.
Final Fantasy but Mario Kart
What would a famous franchise be without its own racing game spinoff? The long-running Final Fantasy franchise is getting its own racing game called Chocobo GP. Though the title features the iconic creature, the game will also have familiar characters from the series. It will launch sometime next year.
And a host of others
Aside from the main announcements, Nintendo also previewed some new titles, upcoming expansions, and remakes for the console. Headlining this crew is Bayonetta 3 which is due to come out next year.
Monster Hunter Rise, the Switch-exclusive entry to the series, is getting an expansion pack called Sunbreak is coming summertime next year.
Creators of the quirky franchise Nier are making a new spinoff to their series. Voice of Cards: The Isle Dragon Roars is card game coming to the Switch on October 28.
Finally, the classic Star Wars game Knights of the Old Republic is now on the Switch. It's not a remake, too. It's the original game, and it's out already.
SEE ALSO: Nintendo Switch gets Bluetooth audio compatibility
Death Stranding Director's Cut: Best game I don't enjoy
Brilliant but tough to power through
Maybe it was already my mindset heading into this review. But I'd like to think I really gave it a chance. Despite that, every time I launched Death Stranding Director's Cut on PS5, I felt burdened instead of excited.
That said, I don't think this is a bad game by any stretch of the imagination. Full disclosure, due to the burdensome feeling I only managed to get to about 30-40 percent of the game. That, on top of other responsibilities for this publication.
So yeah, I think it's a combination of things. The generally slow pace of the game, the premise of avoiding enemies you can't see, and just the grind work of having to lug around packages — these all contributed to an experience that I cannot describe as fun.
You can say, that isn't the point of the game. After all, it's set in a post-apocalyptic America and you make your way around the open world wary of enemies you can't see. But isn't that something we're already kind of going through. I guess I could just never wrap my head around my form of escape mirroring bleak real world situations a little too much.
Early game additions
Death Stranding Director's Cut goes out of its way to make sure players feel less strained. About five to seven hours into the game and you'll gain access to two key additions: the Maser Gun and the Support Skeleton.
The Maser Gun is essentially a high-powered stun gun. It electrocutes MULEs (human enemies) you'll encounter in deliveries. And immediately after acquiring it, you'll also gain access to another addition in the Director's Cut — the shooting range.
At the shooting range, you'll be faced with various challenges in taking down MULEs. Most importantly, you'll be able to practice your aim while dealing with multiple MULEs.
Meanwhile, the Support Skeleton is as straightforward as it sounds. It's equipped on your lower body to help with traversal. It's an especially helpful tool early in the game when you don't have access yet to vehicles and other support items.
Overall good game design
Death Stranding pulls off many interesting ideas and presents them in ways that undeniably gives it the feel of a AAA (Triple-A) game. The character models and environments, as you may have seen on trailers, are brilliant and blockbuster-worthy.
In terms of gameplay, I was particularly impressed by how you can traverse every single element in the open world. Whether that's a dirt road, grassy fields, and rocky terrain, the game doesn't make any completely inaccessible.
Of course, sometimes you have to get creative. Crossing waterways and rock formations may require that you use ladders. You'll also sometimes find yourself looking down on a cliff. Thankfully, you can also carry items that will let you rappel.
Social Strand System
But perhaps the most unique game mechanic is the Social Strand System. If you play online, this means you'll gain access to ladders and other structures that other players have built. If any of these structures were particularly helpful for you, you can smash likes to show the other player your appreciation.
It's such a creative way to include some form of community building in a single player game. It's a fantastic idea and one I hope we see some iteration of in other games in the future.
In-game interface
If I had a bone to pick with the visual presentation, it would probably be the mail. The text is incredibly tiny, even if you choose the large option. It's no fun having to read blocks of text and the game encourages you to read the emails as part of the story. I mean, I already read tons of emails daily. I don't need that in games I play. I think this is another part of the game that really lowered the fun meter for me.
Other improvements
Death Stranding Director's Cut also comes with plenty of the usual next-gen improvements on PS5 games. You get the usual upgrades in haptic feedback and adaptive triggers on the DualSense controller. Although, I would argue that they could've been utilized better especially for sensing BTs (the ghost-life figures you have to avoid) nearby.
I've already gushed about the visuals but playing this in 4K 60fps was really a treat for the eyes. I personally am not a fan of the graphics setting that prioritizes refresh rate. I'm always after a more cinematic feel which I think is what this game suits best. So my recommendation is to play the game prioritizing resolution.
Other in-game additions include the Cargo Catapult and Buddy Bot. Both will help you complete deliveries and quests faster. They are helpful tools that improve the pace of the game.
Should you play Death Stranding Director's Cut?
Firing up this game felt like work after I've already done my work for the day. That just isn't the experience I long for in games. But maybe, that's just me.
I think most gamers know exactly what they want to play. But if you're only now dipping your toes into Death Stranding Director's Cut because you missed the first launch and you're a Hideo Kojima fan, it's definitely worth picking up. But my recommendation is to get the physical copy so you can flip it for cash as soon as you find that it's not for you.
Death Stranding Director's Cut is brilliant. However, it's not for everybody.
Lenovo Legion X60 Intel gaming lineup announced
Now with better performance and optimized Lenovo software
Lenovo is once again making big waves when it comes to their Legion gaming laptops. This time around, they're not really looking at releasing anything new. Instead, they're more on improving or upgrading their current gear with the latest hardware possible. It all starts with their new Lenovo Legion X60 Intel gaming laptops.
Basically, the Lenovo Legion X60 Intel gaming lineup features refreshed iterations of Legion laptops. At the heart of these laptops is an 11th generation Intel H-Series processor, which promises remarkable performance. Whether you're gaming, streaming, or simply multi-tasking, these laptops will surely bring the power for whatever purpose. Along with this, these refreshed models also sport the latest NVIDIA RTX GPUs to keep up with insane gaming workloads.
Apart from these, the refreshed models will also come with Lenovo's dedicated hardware and software technologies for any type of gamer. From Coldfront 3.0 to an improved TrueStrike keyboard, Lenovo built these laptops for either the casual or competitive type. Note that only the following models received the refresh:
IdeaPad Gaming 3i (PhP 59,995)
Legion 5i (PhP 72,995) and 5i Pro (PhP 124,995)
Legion 7i (PhP 169,995)
In terms of availability, these laptops in Legion Exclusive Stores, authorized retailers, and on the Lazada Legion Flagship Store.