Spotlight: Asus Zenfone Selfie
Looking to upgrade your selfies? Why not a phone that's built just for the job. This is the Asus Zenfone Selfie. In the spotlight.
Asus created the Zenfone Selfie – the camera on its front is as good as the camera on its back. Both sport 13 megapixel shooters with f/2.2 lenses and come with dual-tone LED flash. So you're guaranteed to get a good selfie each time. Even when the lights are off. For those really serious about "seeing the perfect you," there's beautification mode that lets you apply Skin Softening, Skin Brightening, Eye Enhancement, Cheek Thinning and several shades of blush!
The rear camera is no slouch either as it's also 13 megapixel and is equipped with fast autofocus – something the Zenfone 2 doesn't even have.
The Zenfone selfie comes in Teal, Pink, and White.
OPPO Find X will have the highest screen-to-body ratio in smartphones
Even higher than the Vivo NEX!
OPPO is all set to announce their latest smartphone. We're only a day away from the official unveiling of the Chinese company's newest device, but OPPO just can't hide its excitement about the phone's main feature.
The OPPO Find X will be announced at The Louvre in Paris, France on June 19. The location alone already signals that it'll be grand and that OPPO wants to make a mark in the European market. The Find X should be a premium device in order for the company to entice more international consumers just like what Huawei is doing in the EU region. What does the Find X have that others don't? A true borderless display.
Just like the NEX phones from Vivo, the Find X will have a high screen-to-body ratio. OPPO teases that it has the highest at 93.8 percent which beats the Vivo NEX's 91.24 percent. The company even calls it a "Futuristic Flagship phone" and we're already excited to see (and confirm) it in person.
The phone is expected to have the latest Snapdragon 845 processor, great cameras, and speedy VOOC charging technology.
Via: Twitter (@bang_gogo_)
NEX is now, E3 2018 was a blast: Weekend Rewind
The future looks exciting!
Here are this week's top stories on GadgetMatch.
1. NEX is now!
Launched alongside the World Cup 2018, Vivo nearly hit a hat trick by announcing two variants of the Vivo NEX. The Chinese company's all-screen smartphone with an in-display fingerprint scanner is finally here in midrange and flagship forms. The midrange variant is powered by a Snapdragon 710 with 6GB of memory and 128GB of storage while the flagship is running on a Snapdragon 845 with 8GB RAM and up to 256GB of storage.
Speaking of the World Cup, here are four apps you can download to keep tabs on this major football tournament.

2. Samsung Galaxy S9 overtakes iPhone X in sales
X doesn't mark the spot for the iPhone as the Samsung Galaxy S9 nabs the crown as best-selling smartphone according to the latest report from Counterpoint Research. The Galaxy S9 and S9+ captured a global market of 2.6 percent each against the iPhone X's 2.3 percent. The report is dominated by Apple and Samsung phones but Xiaomi managed to crack the list with the Xiaomi Redmi 5A and Redmi 5 Plus

3. Xbox came out with a bang!
Microsoft arguably had the best conference at E3 2018 as their Xbox briefing was absolutely jam-packed: 50 games, 18 exclusives, 15 world premieres to be exact. Exclusives include Forza Horizon 4, Halo Infinite, and Ori and the Will of the Wisps. Also part of the announcement are Fallout 76, Kingdom Hearts 3, Devil May Cry 5, Jump Force, and Cyberpunk 2077.

4. PlayStation still king
Sony didn't blow the competition out of the water but they still had plenty of interesting titles to keep E3 2018 attendees hooked. The company revealed new gameplay footage for previously announced titles like Marvel's Spider-Man and Ghost of Tsushima, and also announced the remake of classic horror RPG Resident Evil 2. However, most people were buzzing over the trailer and gameplay footage for the Last of Us 2.

5. Nintendo looked to smash
Not to be outdone, Nintendo announced two major titles for the Nintendo Switch. Battle royale game Fortnite is finally coming and that alone could play a major role for the Switch's growth, but they didn't stop there. Every character to ever appear in Super Smash Bros. alongside new ones will make their way to Super Smash Bros. Ultimate. The characters are unlockable instead of being downloadable content. It doesn't get any more ultimate than that.
---
Weekend Rewind is our roundup of top news and features you might have missed for the week. We know the world of technology can be overwhelming and not everyone has the time to get up to speed with everything — and that includes us. So sit back, relax, and enjoy the rewind.
Vivo NEX Unboxing and Hands-on: The future!
Truly bezel-less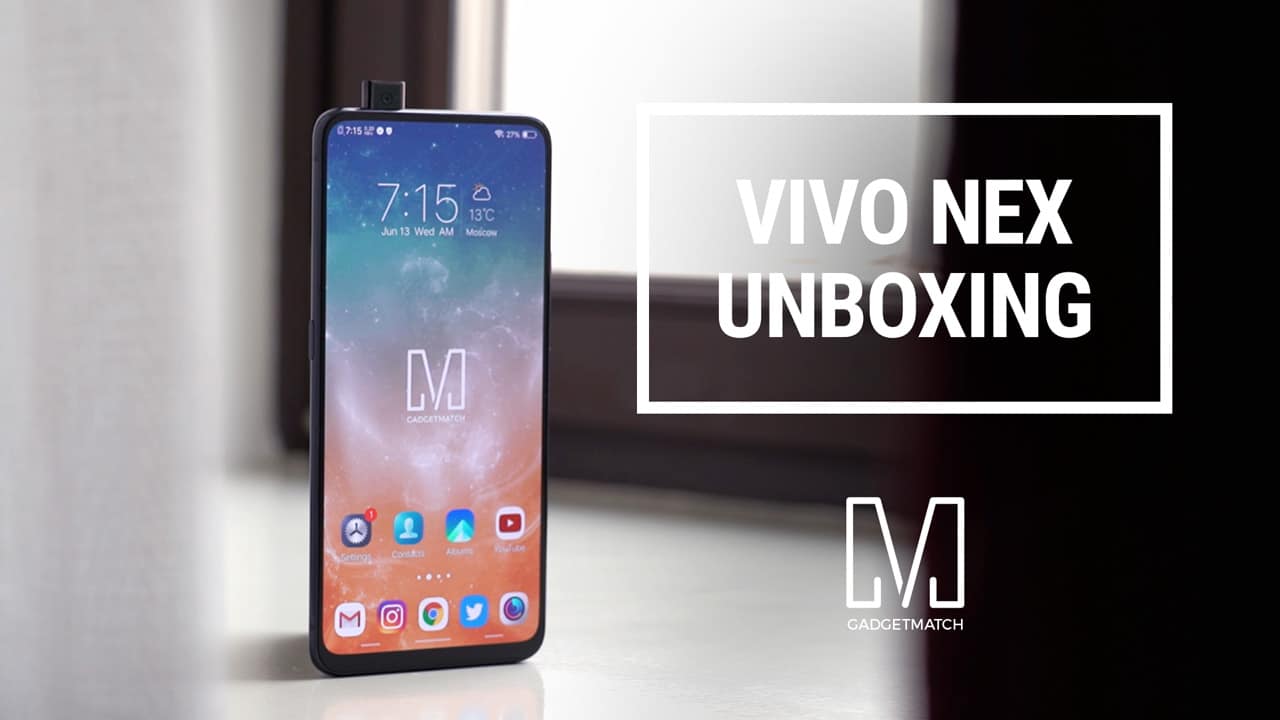 If smartphone trends of the last two years are any indication, the future, as we know it, is bezel-less. And the first to make that future a reality is Vivo.
Earlier this year at Mobile World Congress, Vivo showcased its APEX concept smartphone. An all-display phone with no notch, no bezels, but with a pop-up selfie camera.
Now, we finally have a phone we can buy. Vivo launched the NEX lineup in Shanghai, China this week and we just got our hands on a retail unit.