If you're a person who's been into photography for quite a while, you probably know that Zeiss is a lens brand most photographers aspire to have. With their decades of supremacy in the film and photography industry, any lens you slap a Zeiss branding on, you'll know it's good. Even the movie Joker, which was nominated for an Academy Award for Best Picture, has been filmed mostly with some Zeiss cine lenses. That's how good they are.
Knowing that a brand like vivo, who's been widely known to make exceptional smartphones, would join forces with Zeiss to create the ideal camera smartphone technology is just a recipe for success. Lo and behold, the master work of vivo and Zeiss, the vivo X60.
Performance beyond expectations
Considering that the X60 is a photography-centric smartphone, this device isn't one to be underestimated. Fueled by a Snapdragon 870 processor, 12GB of RAM and a generous 256GB of internal storage, the vivo X60 is packed with some serious firepower.
Right after I found out what's powering this device, I immediately installed the toughest games to test it with. As expected, Asphalt 9: Legends on its highest graphic settings ran without a hitch. Even the very demanding Genshin Impact which brings other devices to their knees ran at a buttery-smooth rate on the X60 without even breaking a sweat.
Heavy multitasking is also a treat on the vivo X60 as the 12GB of RAM provides it lots of headroom for switching back and forth different apps without having to close them in the process.
Buttery smooth visuals
A surprising contributor to the fluid experience on the X60 is its high refresh rate AMOLED display. Measuring at 6.56 inches with a FHD+ resolution and a refresh rate of 120Hz, this display is vibrant and smooth all throughout the interface thanks to the Smart Switch mode where its refresh rate automatically changes to suit different user scenarios including increasing the response rate to up to 240Hz on some games.
Also, with HDR10+ certification, expect to see more details on shadows and highlights of images on this display.
Alluring good looks
As much as I wanted to get right into talking about the camera, I am just startled by how stunning this smartphone is. The color variant we have with us is the Shimmer Blue color. Ocean blue, teal, orange and yellow are just some of the colors I could identify as its color changes depending on how light reflects on it.
Placed on the right of the device we have both the volume rocker and the power button and at the bottom panel we'll find the USB-C port, speaker grille and SIM card tray.
Even with its beefy internals, vivo still managed to turn the X60 into a sexy beast. At 176g and only 7.36mm thin, the X60 is arguably one of the thinnest phones I've used.
We rarely find earphones packaged with smartphones nowadays but the vivo X60 surprisingly does come with one along with a 3.5mm to USB-C adapter, SIM ejector tool, bumper case and a 33W fast charger.
Powerful optics
By now, you've also probably been used to seeing the increasing number of camera sensors in smartphones. Vivo and Zeiss went with a more modest approach of incorporating three feature packed camera sensors rather than adding more.
A 48MP wide angle main shooter with an equivalent field of view of 26mm, a 13MP – 16mm equivalent for the ultrawide and a 13MP – 50mm equivalent for its telephoto. All three cameras are grouped neatly and are remarkably slim, especially for a smartphone having cameras as its center of attention.
Main Camera (wide)
Capturing an immense amount of detail, the 48MP main shooter takes photos that are indeed sophisticated in its internal processing and are unquestionably high quality. Hard to believe but I may even go as far as to say that the images coming from this camera are comparable to images I take with my mirrorless camera.
Ultrawide
You won't need to back up too much taking shots of landscapes as the 13MP ultrawide sensor combined with its vast dynamic range is just perfect for capturing massive subjects.
Telephoto
Any photographer you ask probably has a 50mm lens or equivalent in their arsenal. That's because 50mm has been known to be an excellent lens to be used for portraits or for product photos as this has the closest field of view to what the human eye sees. The X60's 50mm telephoto gives us exactly that and is incredibly crisp and vibrant even in a wide range of lighting situations.
Camera modes
Macro mode
At first glance you'll notice the absence of a depth and a macro lens on the X60. That's because the technology that Zeiss and vivo had put together did not require these additional lenses for such uses. For macro, all three lenses have reasonably close focus distances already, quite similar from what you'd get with macro lenses. But what sets the X60 apart is an even closer focus with its supermacro feature.
No need for a separate menu, the supermacro automatically kicks in by just placing the main 48MP camera really close towards the subject.
Super panorama
If you've tried panorama modes of other smartphones, you'll know how frustrating it is to get seamless shots. The X60's panorama mode however, is quite the opposite. You won't mess this one up as from my experience. Even if I carelessly take panorama shots, they still stitch neatly like magic.
You also have the option to take panorama even further with its super panorama mode which takes 360 degree views of panorama goodness. 
Night mode
As light becomes scarce, a fairly steady hand will get you by without needing to use a tripod as hand holding still produces amazing results with the X60's Night mode. This is thanks to the built-in image stabilization of its camera sensor. 
Its internal noise reduction also does an amazing job of keeping details intact without turning the image soft and mushy.
Portrait mode
Looking at vivo's website, the word Biotar has been mentioned quite a few times in its portrait mode. So it got me doing some research about it and found out that back in the 1950's, Zeiss had produced a popular lens named Biotar. This Biotar lens has since been sought after by collectors as it produced unique, creamy and dreamy images particularly on its bokeh. 
And yes, that Biotar effect is among the many choices of effects that Zeiss had implemented here in the X60's portrait mode and it looks magical. Paired with the 50mm telephoto for portrait, the Zeiss Biotar effect truly isolates your subject from your background creating a professional and classic look.
The portrait mode also has other effects that you may choose from as well as the ability to shoot wide or in telephoto.
Video mode
With the X60's video mode, jitters and jumps caused by shaky hands won't be an issue as both Optical Image Stabilization and Electronic Image Stabilization combined in its Ultra OIS Stabilization fixes the shakes for you.
Among others, the three camera sensors can also be used for taking video and these retain their previously mentioned strengths with it.
Is the vivo X60 your GadgetMatch?
If it isn't obvious already, I just fell in love with the vivo X60. The superb performance, marvelous display, admirable craftsmanship and the outstanding cameras that makes you feel like a photographer just gets you on a high. 
With its price tag of PhP 34,999, the x60 is a serious bargain especially compared with its competitors and considering all its capabilities.
If you're a photography enthusiast looking for the perfect side arm to have with you at all times, then the vivo X60 should most definitely be your weapon of choice.
Huawei Watch 3 review: Apple of my eye, err, wrist
The Apple Watch of Huawei's smartwatch lineup?!
Huawei continues to mold its product lineups — particularly its wearables — shaping it to fit into the lives of its beloved consumers — Huawei fans and alike.
In a previous story, I listed a few reasons why the Huawei Watch 3 deserves to be on your wrist. Nearly a month later, I still stand by what I said about the Chinese company's flagship wearable.
Of course, there are still factors to consider before deciding on a smartwatch. So let us help you figure out by tackling matters that you might be dying to find out.
In this review, we'll detail my experience wearing this watch — the hiccups and the wonders encountered after wearing it for a few weeks. Together, let's find out if the Huawei Watch 3 is really your GadgetMatch.
Comfort is key
The Huawei Watch 3 is beautifully designed, no doubt. While it exudes a classic appeal, the watch can suit different occasions. And it has a plethora of straps to choose from so you can mix and match. Although the availability depends on the region.
In my case, I didn't have a choice aside from the black and plain fluoroelastomer strap. What I did was find a way to ship straps from China to get more designs that are apt for my style.
Anyhoo, let's talk comfort. Regardless of the straps, comfort is key when it comes to smartwatches. It'll be wrapped around your wrists for a long time, and it's important to never have any issues with its heft and your skin.
Thankfully, the Huawei Watch 3 doesn't feel heavy despite having a bigger watch case. What I find worrisome is how bulky it is for both my wrists and daily activities. It gets in the way sometimes — accidentally brushing metals, walls, and other furniture.
I appreciate not feeling any weight while wearing it, but it looks too big for me. Nonetheless, if you have thicker wrists, the watch case size won't matter. And there are workarounds on how you can prevent your smartwatch from bumping stuff and from getting scratched.
Leave your phone behind
Like most smartwatches, you can connect the Huawei Watch 3 to your smartphone via Bluetooth. Just pair your devices and you can receive notifications, text messages, and calls.
But you can also connect the Huawei Watch 3 on a WiFi connection or a data hotspot. The smartwatch runs on HarmonyOS and comes with several apps; some are built-in and some are downloaded via AppGallery. Personally, I enjoy navigating Petal Maps — Huawei's very own Maps — because frankly, it's pretty much the same as Google Maps.
Wearing the Watch 3 made me use my phone less, seeing how I glance at my wrist to check who messaged me. And from those moments, I decide if the person is important enough to stop whatever I'm doing and pick my phone up to respond.
Receiving calls is also fun if you want to act like you're a spy sent on a mission in whatever Sci-Fi film. Except, I don't like it when people near me can hear the person on the other line.
If you're looking for a different way to leave your phone and rely only on your smartwatch, the Huawei Watch 3 supports eSim technology.
Unfortunately, eSims are only available to postpaid plans on select carriers in my country, which I don't have because I use a prepaid sim with large data allocation.  If you're a postpaid subscriber, just ask your carrier for an eSim and they'll help you set it up. That way, you can use your mobile number simultaneously — on your watch and on your smartphone.
If you still need more understanding of how eSim technology works, you better read our explainer.
Matches with everyone else
No, I'm not talking about how the smartwatch can match anyone in terms of style, appearance, and personality. Although, that could be the case because it could. But that's not the point here.
The Huawei Watch 3 is perfectly compatible with all kinds of smartphone users — whether you're a Huawei loyalist, a Samsung fanboy, a die-hard Xiaomi bunny, or an Apple-ogist.
Thing is, even though the Huawei Watch 3 runs on HarmonyOS, all you need is the Huawei Health app. And it's downloadable on AppGallery, Play Store, and the App Store.
I paired the watch with several devices in my arsenal. From the Huawei Mate 20 Pro, Xiaomi Mi 10T Pro, and even the Samsung Galaxy Z Fold2. It easily syncs important data from your watch, and then you can preview it through the Health app.
More importantly, it's uncomplicated to navigate even if you use a different ecosystem. As an Apple-ologist pointed out, the Huawei Watch 3 looks the same as the Apple Watch with only minor iterations from its design.
Although, we're not surprised. Huawei openly expressed how they look up to Apple for inspiration… and probably imitation. But, whatever. Apple's products are always user-friendly and won't fry your last three brain cells — perfect for himbos like me.
As long as Huawei makes their products user-friendly too, I'm down with all of it. Based on experience, they make fantastic hardware and it's a sweet treat if their software and user interface follows one of the best.
From swag to sweat
The Huawei Watch 3 can be a smartwatch for any occasion, assuming you have the perfect strap to suit different settings. During my stint, I used my China-bought Milanese strap when I met with friends and hop on a date. A silver accent works for me since I wear silver rings and earrings.
I have a fashion savant in my life who's always advised me to match my metals. And I wore that principle to my heart. You don't need to wear expensive jewelry and accessories to look expensive. Your watch should just go well with every other metal on your body.
On Huawei's official website, the Steel and Leather straps work perfectly for your casual settings. You might want to consider those when you try to mix and match your outfits.
Coming home, I switch to my black, fluoroelastomer strap. It's a durable yet comfortable rubber apt for physical activities and humid weather.
As I've said earlier, comfort is key and that's the case for the Huawei Watch 3. Despite the bulky size, surprisingly, it doesn't get in the way of my workouts. Not once did I feel anxious about my watch brushing off with my weights and other metals.
Speaking of weights, the Huawei Watch 3 accompanied me in my strength and conditioning training. All the essential tracking and features helped me complete my program, prompting me to change my habits to make fitness a sustainable activity and eventually, a lifestyle.
From sweat resistance that pushed me to continue with my routines, timers and stopwatches that aided me in measuring my tempo, the sports tracking mode that helped me understand my patterns, to all-day monitoring with blood oxygen, heart rate, temperature, and even sleep — the Huawei Watch 3 has it all.
Health features
Packed with salient health features apt for the current era, the Huawei Watch 3 might make you wonder: Do they really work? And do we even need them?
At first, I was cynical with all the mumbo jumbo presented in smartwatch campaigns. But after my experience, I had a change of heart. Wholeheartedly, I would say yes — they work and we need it.
Starting with the basics, it has the usual features found on any smartwatch. You can track your step count, calories burned, and your heart rate. It also reminds you to get up and move after a period of inactivity.
There's also a feature where you can track your stress levels, and probably help you cope and manage your stress. As for me, it didn't particularly help but maybe someone out there can benefit from it. The important thing is there's a tool that could possibly help.
What I loved the most is the sleep report I receive every morning. Tracking my sleep helped me understand my patterns — which is a key factor I consider before going on my day or performing an exercise routine.
Checking my reports helps me decide if I'm going for two cups of coffee throughout the day, if I'm well-rested enough to execute intense forms during training, or if I need to take more naps.
While all of these reports are summarized and can be previewed using your smartwatch, the intensive details are listed on the Huawei Health app.
Since it consistently tracks and monitors various data, the Huawei Watch 3 constantly consumes the battery life, just like any device that's connected to Bluetooth, WiFi, and performing background activities.
True to its promise, it has a 3-day battery life that accompanies you in your daily activities. Switching it to ultra-long battery life mode extends it up to 14 days, except I don't really see myself using this mode in the future.
Charging it is fairly quick. I left it charging after an hour of napping, and when I woke up, I saw it fully charged — ready to be slapped on my wrist again.
Is this watch a match?
But then again, I wish it had a longer battery life like the Huawei Watch GT 2 Pro. If the Huawei Watch 3 can last up to two weeks, it could've been my GadgetMatch.
It's a versatile smartwatch that you can add to your collection of watches. So well-rounded and user-friendly, it works without any tinkering involved. All you have to do is wear it and watch how it performs feats that might elevate your lifestyle.
The Huawei Watch 3 retails for PhP 18,999 — a price tag befitting a premium smartwatch. If anything, Huawei found itself its very own Apple Watch.
Brazenly, I would say the Huawei Watch 3 felt like the Apple Watch of all Huawei smartwatches. It simply works, and it's beautiful, powerful, and functional in its own right. Complete with an ecosystem that you can enjoy for a seamless AI life.
It's also user-friendly, stylish, and leaning towards yuppies with a balanced lifestyle than geeks and techies basking in gadgets and other forms of technology.
The Huawei Watch 3 is available on Huawei Store and authorized platforms such as Lazada and Shopee, as well as Huawei Experience stores and other retail partners.
SEE ALSO: Huawei Watch GT 2 Pro review: Swanky and smart | Apple Watch Series 6 Review
Samsung The Frame Review: Stunning!
✨ Aesthetic TVs for your living room ✨
SCARLET NEXUS review: A tale of two dreams
Heartwarming, heart-pumping, and somehow heart-shattering
I rarely play anime-style RPGs, even though some of my friends recommend a few of them to me. In the times I played one, I've always loved the combat mechanics but I never really got hooked long-term. In essence, I didn't have an incentive to see the game all the way through, even if other people claim it's worthwhile.
Initially, I had the same opinion of SCARLET NEXUS when it was first announced. Even as I played the demo, I still had the same thoughts. I don't know, I just felt that this was going to be another anime-style, action RPG with solid combat, and that's all it had. There's nothing particularly new that would hook me into it.
As the title of the review would have it, it was different when the actual game came out.
An "open world" hack-and-slash bonanza
I'll start with one of the most basic questions you will have with any new video game: how does it play? Long story short, SCARLET NEXUS was a joy to play from a gameplay aspect.
Once again, I found an anime-style RPG that pretty much nails the combat mechanics, especially when thrown into a pseudo-open world like New Himuka.
As I've previously mentioned in my first impressions of the game, these mechanics are roughly easy to learn and master all the way through. Of course, you unlock more abilities through the Brain Map, which you can only do by engaging in more combat during missions.
Honestly, I felt that this gave players an incentive to fight all the enemies, instead of just accomplishing the objective.
Furthermore, it also helps that you have access to special abilities through the Struggle Arms System, known in-game as the SAS. Personally, this was a great addition to the combat formula instead of just simply picking up items for temporary buffs. With the press of two buttons, you're able to change the battle landscape against all kinds of enemies.
Accessing 100 percent of your Brain power
Another part of the combat mechanic is the character's ability to execute a Brain Crush and activate Brain Drive. For the Brain Crush, I liken it to executing a finishing move after downing the Other (the monsters in the game), and it happens in a variety of ways. It feels utterly satisfying to execute a Brain Crush, especially for larger and stronger enemies.
As for the Brain Drive, it essentially gives you an attack and EXP boost during combat. Also, there's this mechanic called the Brain Field that you can only access when Brain Drive is active.
What I love about it is that despite giving you an ability that makes combat faster, it's a mechanic you shouldn't abuse. In essence, you should listen to your brain and think things through before it's too late.
Setting the mood wherever you explore
As for the overall visuals and audio score of the game, I'm happy to report that BANDAI NAMCO gave us a spectacle from start to finish. However, I have to preface this by saying that you will truly appreciate it if you play this on a capable PC or on next-gen consoles. On my Xbox Series X with a 4K TV, it looks fantastic and well done.
They gave each location in the game its own design, color scheme, and apt background music to set the tone. To some degree, I felt immersed in the entire game while engaging in the insane combat in between.
You would assume that the world would have been in total chaos with all the Others around, but they went for something a little more realistic.
Also, I'd like to extend my praise with how they did all the cutscenes, character dialogues, the Brain Field segments, and the Brain Crush finishers. I got a kick out of just watching all of these unfold, and I'm at awe with how well the art style and animations were done.
The Other may be strong, but not as strong as…
I purposely saved this part last because this was the aspect of anime-style RPGs I did not particularly vibe with. To me, a good story trumps badass gameplay mechanics and visuals because it adds more investment into playing the game. I mentioned before that the demo didn't really touch on this aspect, but it could be something worthwhile to dive into. 
In the case of SCARLET NEXUS, it gave me a compelling and fulfilling, yet gut-wrenching storyline to work with. At the start of the game, your choice of either Yuito Sumeragi or Kasane Randall dictates which NPCs you'll start with, and how you will see the main story unfold.
In my case, I played the game following Yuito's story arc but I also managed to start a new game with Kasane's.
Two dreams intertwined by one fate
In both storylines, you enter as a new recruit of the Other Suppression Force (OSF) with either your best friend (Yuito) or adopted sibling (Kasane).
As either member of the OSF, you will take on exploration missions to acquire more information on the biological anomalies known as the Other. As such, you will need to fight the Others as they threaten the citizenry of New Himuka.
Along the way, you will discover the origin of the Others and unravel more information on the people you work with and for. You will travel to different places within New Himuka teeming with more dangerous Others, and engage in battles with other OSF members and the government. Of course, you will do this while in search of the truth about stopping a world-ending event that shapes the future of the nation.
Twisting and turning, but not overwhelming
As I got through Yuito's side of the story, I couldn't help but feel engrossed by how everything was going. I was literally on the edge of my seat piecing all the events together as they happen, even with the amount of twists and turns that happen in between. Also, every new information presented to you just makes the story a bit more clearer and easier to digest.
It's a storyline that requires your attention from start to finish, but it tries not to feed you with too much information. In between each phase, you get a proper rest that you would normally use to restock and do Bond Episodes with the NPCs. However, I would argue that these also serve as a way for you to just make sense of everything you know so far before proceeding.
Bonding with your own version of family
Also, I'd just like to highlight the Bond Episodes a little bit because I found these as my favorite part. These little nuggets of the gameplay allow you to get to know all the NPCs a little more, from their interests to their aspirations.
It gave the storyline a more human aspect, and going through them also unlocks buffs to your SAS. 
With these Bond Episodes, you will form greater connections with the characters in-game; yes, even with the character you didn't choose at the start of the game. In essence, you're forming your own family of OSF members to duke it out with the Others, with you as the Dominic Toretto of the family.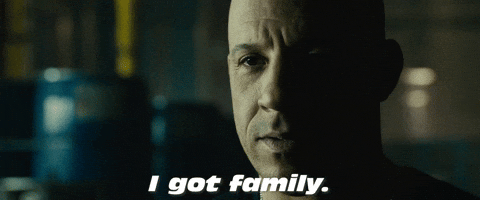 A thrill to see all the way through
SCARLET NEXUS is an action-packed, anime-style RPG that just hits all the right buttons with everything you do. It comes with insane visuals, superb combat mechanics, and an enthralling story that won't overwhelm you in the slightest. I could list all my praises for the game, but these might not even fit on here.
For a new IP offering, BANDAI NAMCO really outdid themselves with this game. Even if you played this on the current-gen consoles, I think the experience would still be as great as I described it. They really showed this game a lot of love, and it deserves some love back from those who play it.
If you want to explore this type of game, I highly recommend adding SCARLET NEXUS to your library. It's a joy to play all the way to the end, even if you attempt to do it in one sitting.
SCARLET NEXUS is now available on the PC, PlayStation 4, PlayStation 5, Xbox One, and the Xbox Series X|S.