Asphalt 9: Legends now available on iOS, coming soon to Android
The next Asphalt series
We can now play on new race tracks on Asphalt! The latest installment of our favorite car racing mobile game is yet to be finished but it's now available for download on iOS.
Asphalt 9: Legends is on soft-launch for the iPhone, iPod, and iPad. Gameloft, the game's developer, promises "a console experience" with detailed vehicles, HDR visuals, and stunning particle effects to make the game look more realistic and beautiful.
Asphalt 9 features a career mode with over 60 seasons and 800 races available to players. The game also gives the players a chance to collect more than 50 of the world's most iconic roadsters and allow them to customize their paint according to their liking. A new control scheme is introduced in the game called Touch Drive.
The game is already available for free on the App Store, but it's only live in the Philippines as of writing. The game is launching soon in more regions and will be released for Android, too.
Source: DroidGamers
Honor launches Hunter V700 gaming laptop with a kickass design
Honor's first gaming laptop
Honor's first gaming laptop has arrived and the brand is confident it can make a mark in the market. Starting with the Hunter V700, the brand says it packs best-in-class performance, excellent heat dissipation, as well as portability.
To start off, the laptop has a very aggressive design that focuses on RGB lighting, ergonomics, and sustained performance. Honor has managed to fill a high-end configuration despite the thin chassis.
It has a 16.1-inch display with a 144Hz refresh rate that's accompanied by 4.7mm thick bezels, 100% sRGB color, and a maximum brightness of 300 nits. Unlike Apple's laptops, Honor has managed to pack a USB-A port, HDMI, and an RG45 ethernet jack.
Honor has also included a new hinge that it likes to call Wind Valley design. According to the brand, the design facilitates up to 40 percent more volume of air for cooling.
"Traditional gaming notebooks tend to be thick and heavy to meet the high-performance and heat dissipation requirements expected in this category. Honor believes the pursuit of performance can co-exist with a lightweight and portable design," Honor said in a statement.
The Honor Hunter V700 starts at CNY 7,499 (US$ 1,105) for the Core i5-10300H,  GeForce GTX 1660 Ti, 16 GB of RAM, and 512 GB of storage.
It's followed by a Core i7-10750H with an RTX 2060, along with the same volume of RAM and storage, costing CNY 8,499 (US$ 1,250).
Lastly, you can get a Core i7-10750H, RTX 2060, 16 GB of RAM, and a 1TB SSD storage for CNY 9,999 (US$ 1,475). The sale is currently limited to China via VMall.
ASUS ROG, ACRONYM partner for Special Edition Zephyrus G14
Bringing together impressive power and top-tier design into one device
ASUS ROG pits its ROG Zephyrus G14 as its most all-around gaming laptop. It comes with powerful hardware in a sleek design, along with features fit for a personalized experience. In essence, it's the ultimate laptop for gamers and content creators, alike. And apparently, ASUS isn't the only one who sees it that way.
Errolson Hugh, co-founder of leading technical appparel company ACRONYM has his vision of an empowered user. He believes that more empowered users aren't strictly just gamers, but is also a thinker and a creator. Since 1994, the company built an extensive portfolio of apaprel sourced from top notch materials.
These initiatives make ACRONYM an ideal partner for ASUS ROG, and it's seen in their Special Edition Zephyrus G14. In terms of hardware, the Special Edition ROG Zephyrus G14 still carries the latest AMD Ryzen 9 CPU and NVIDIA RTX 2060 GPU. Now, ACRONYM infuses its own design philosophy and brings distinct visual features to the device.
Pricing and availability for the Special Edition ASUS ROG Zephyrus G14 have yet to be announced.
BLACKPINK is coming to PUBG and we're excited
We can't wait to find out more!
So both the official social media accounts of BLACKPINK and PUBG Mobile shared this:
BLACKPINK IN YOUR AREA! #PUBGMxBLACKPINK@PUBGMOBILE pic.twitter.com/8dKIRaUxGV

— BLACKPINKOFFICIAL (@BLACKPINK) September 17, 2020
Clearly, the K-Pop girl group is teaming up with PUBG for something but we still don't know exactly what. Other than the image, no other details have been revealed yet.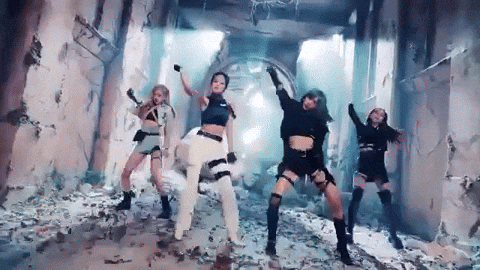 The collaboration can come in many forms but the image suggests a BLACKPINK themed loot crate, vehicle, and other items. Whatever the case may be, you can expect BLINKS to start downloading the game right now.
We'll update this space once we get more details. Until then, stream "Ice Cream" for clear skin.