I used to play MMORPGs while doing my schoolwork. Back then, I dreamed about working on a dual-monitor set up so I can multitask. Of course, my younger self won't be able to afford a customized set up let alone convince his parents to buy one for him.
It was always a dream, given that my attention span is as short as a goldfish; moving from one task to another, wanting to do a lot of things all at once. Unexpectedly, my childhood dream reemerged when I got my hands on the ASUS ZenBook Pro Duo.
Perfect Dual Display
The ASUS ZenBook Pro Duo was first unveiled in Taipei during Computex 2019, enthralling everyone with a stunning, dual touchscreen display. Everyone dubbed it "The Laptop of Tomorrow" since its futuristic design could be a glimpse of how laptops might look like in the near future.
The ZenBook Pro Duo prides itself with a 4K OLED touchscreen 15.6″ main display. Yes, ASUS combined a 4K clarity and OLED display to show-off how premium this laptop is. Watching any form of entertainment is a visual treat in its humongous, stunning screen. You'll surely build a mini theater at the comforts of your own home.
Additionally, this laptop boasts its crown jewel — the ScreenPad Plus. It's a 4K secondary touchscreen display using an IPS LCD panel. Most people were amazed when they saw me working on a dual-display laptop. Everyone was curious and mesmerized but little did they know, it's not that glamorous. Due to its flat placement, you have to look down to see what's going on. Honestly, it's impossible to look and read properly without straining your nape.
On top of the problem with its viewing angle, its aspect ratio isn't perfect. You need to open a minimum of two apps and a maximum of three to fit the screen properly. The software used in ScreenPad Plus needs a lot of improvement.
Looking at the bright side, the ScreenPad Plus is a great way to multitask. I used to open Slack to keep in touch with my colleagues while I work remotely and play either Spotify or Netflix as background noise. In some occasions, creative individuals can use the ScreenPad Plus as an extension of their workspace while working on an artwork.
One of my favorite artists, Lei Melendres, used the secondary screen to watch YouTube videos while viewing his reference photos as a drawing guide. There's an add-on stylus, too, in case you really love drawing on your screen.
Power that's more than what you need
The ASUS ZenBook Pro Duo has so much raw power, packed with impressive specs dedicated for professionals. It runs on Intel's best Core i9-9980HK coupled with a 32GB RAM and 1TB SSD. Additionally, it's powered by an Nvidia GeForce RTX 2060 GPU. Just looking at its specs can overwhelm an everyday user.
However, if you use powerful apps like Adobe, Corel, Lumion, and SketchUp, this laptop can support you in your creative pursuits. It can handle editing photos and videos, working on heavy illustrations, animations, and architectural renders.
Play games, but moderately
When it comes to performance, you can't really say anything bad about ASUS. They really outdid themselves with this chunky, premium laptop. Designed with every power user in mind, the ZenBook Pro Duo can be enjoyed not just by content creators and professionals, but also by gamers.
I have to tell you right from the start: The ASUS ZenBook Pro Duo isn't a gaming machine for all your gaming dreams. It has a problem with cooling, despite its ErgoLift design and Cool-Air express system with five heat pipes for proper venting.
While I have no qualms playing and running multiple apps since, I'm afraid the heat could damage the sensitive components of the laptop. A lot of times, I accidentally break my laptops because of overheating.
Nonetheless, it's still powerful enough to run Dota 2 and other graphics-intensive games but only do so for a short time. I highly suggest you play on gaming machines if that's your jam. If you plan on streaming while playing, it has a webcam properly placed on its top bezel but as with any built-in webcams I've tried, it's best to use an external camera to use for better results.
It's not a laptop
The ZenBook Pro Duo already looks great at first glance, even more so when you test its power and performance. However, only after using it for some time you'll see how it's not really a laptop. It's thick and chunky, too heavy to carry around — definitely not fit for portability.
It has poor battery life, which runs for two-to-three hours of browsing, social media, and watching videos. If you're a power user, you need to have this laptop stationed in a spot near a power outlet. It felt like I was using a mobile PC than a laptop.
Comfort isn't one of its strong points
ZenBooks are known for their ErgoLift design. It tilts the laptop to a comfortable typing position, which also improves its cooling and audio performance. This design is truly enjoyable, except for the ZenBook Pro Duo.
Due to the ScreenPad Plus taking a lot of space, the keyboard was pushed down to the edge leaving no room for your palms to rest. To compensate, the laptop comes with an add-on wrist rest, which is another thing to bring unless you decide to put the laptop in a dedicated work station. But even if you have the added palm rest, its keyboard is too spongey to type on.
Additionally, the trackpad was pushed to the lower right side. It's practically useless, as it's too small for you to use on a dual-screen laptop. It also doubles as a calculator and a number pad, which you'll barely need.
There are a lot of improvements needed for the ZenBook Pro Duo's functions and ergonomics. Seeing this as a first-gen product, it's forgivable for ASUS since the laptop will only get better in the coming years.
Design and Details
The ZenBook Pro Duo is beautifully designed. It comes in a futuristic and elegant color called Celestial Blue, decorated with its iconic Zen-inspired aluminum finish, and diamond-cut edges that add subtle sophistication. Who wouldn't be captivated by this laptop?
It feels premium in every touch. Whenever you glide your fingers, there's this awestruck feeling of touching a glimpse of the future. To add more to its elegance, ASUS engineered Harman Kardon speakers providing decent sound quality.
But the classiness has its shortcomings, too. For a chunky and premium laptop made for creative professionals, it doesn't have an SD card slot and contains a few ports.
It has two USB 3.1 Type-A, one Thunderbolt 3 USB Type-C, one standard HDMI slot, one 3.5mm audio port, and a DC input. Instead of adding more ports, ASUS used the sides to put vents for cooling purposes.
Is this your GadgetMatch?
The ASUS ZenBook Pro Duo has a lot of shortcomings, but it's easily one of the best laptops today. It's highly innovative and powerful to help you be more productive and creative. It's an excellent laptop for creators and professionals willing to gloss over the inconveniences such as its ergonomics, poor battery life, and portability issues. After all, it can do everything you want to do, including bringing your ideas to life.
If money is no object, I would say this laptop is my GadgetMatch. However, there's a lot more that I can buy than this laptop with a PhP 199,995 (US$ 3931) price tag. It's expensive, but it's a price we'll really pay to use a futuristic laptop packed with innovations we never thought we needed.
Like I said earlier, this laptop is a first-generation product. Just like Samsung's Galaxy Fold, this is a welcome innovation. Seeing how smartphones and laptops are getting absurd and weird upgrades, it's astonishing to see a possibility of what our future gadgets could be.
How to optimize your remote work setup
Tips from Lenovo!
By now, most employees around the world are working from home due to the ongoing COVID-19 outbreak. The necessity of remote work is changing employers' and employees' perception of work done in the comfort of one's home. The surge in its popularity over LinkedIn seems to support this. Plus, new data from Lenovo concludes that 77% of employees feel companies will be more open to remote work after the outbreak.
This new data stems from research conducted in five countries last March. The research also shows that 87% of employees are ready to work from home when required.
The changing perception meant that companies will have to adjust their guidelines regarding remote work. It also meant that companies have to discard the perception that work from home is no work at all. To that end, Lenovo shares four tips on how to optimize remote work for an efficient and effective workflow.
1. Stay flexible and connected through technology
One benefit of advancements in technology is making remote work a possibility. However, to take advantage, employees need to use the right technology that will optimize their workflow. A helpful piece of technology for a work-from-home setup is a reliable laptop that can be used anytime, anywhere. Along with a laptop, a smartphone or a tablet can come in handy for enabling on-the-go communication and collaboration.
2. Leverage productivity and collaboration tools
Employees working from home can be tempted by numerous distractions. That's why it's important to leverage productivity tools to conquer the daily workload. One important tool is a monitor that acts as a second display for content. Having an extra monitor is helpful in increasing productivity as it gives more screen area to work with. Employees who use an extra monitor at work should imitate this setup at home for maximum efficiency. Investing in a good monitor with at least Full HD resolution is a great way to go.
It is also important to utilize the right apps for productivity and collaboration. There are a lot of these apps in Apple App Store or Google Play Store that finding the right one is a matter of personal preference.
For real-time collaboration, popular apps include Zoom, Skype, and Microsoft Teams that employers and employees can take advantage of to keep everyone updated about their work. Plus, the presence of these apps meant that employees can get together for a lighthearted, virtual get-together.
3. Encourage flexible work schedules
Employers should permit some flexibility. Being at home means employees now have to juggle between household tasks and their work. Having a flexible work schedule is one solution to this dilemma. Plus, it will encourage them to be more productive since they don't have to worry about signing at a particular time. A flexible schedule with a balance between work and personal time will result in a much healthier workforce too.
For employees, having a flexible working schedule will give them the power to draw boundaries and set aside distractions. Working from home is a challenge since there are numerous distractions that can consume precious time. Especially during these times when numerous ebooks, films, and episodes are now available for free, proper discipline is required to avoid falling into procrastination and to stay focused at work.
4. Communicate often as this might be a new norm
Communication is always the key. To stay connected, employees must utilize tools that enable instant communication and collaboration. Employers, on one hand, are encouraged to do so too. There are numerous apps available that facilitate communication between employees and employers. Skype, Slack, or even Facebook Messenger are useful for staying in the loop.
Working from home is an opportunity that presents numerous benefits for everyone involved. As perceptions change around remote work, more companies may be willing to let their employees work in the comfort of their own home. However, working at home also presents some companies that might affect productivity. These tips would come in handy as employees look to optimize their workflow.
Think pink: ROG decks out devices in black and pink
Bringing black and pink to your area
ASUS Republic of Gamers (ROG) just announced a new special edition series of Electro Punk gaming devices that are stunning and they're decked out in black and pink. From their pink, PNK LTD, line-up to this cyberpunk black and pink combo, ROG has kept releasing eye-catching color palettes to make sure you find the right gear to show off your personalities with.
Hit you with that…
Black and pink: let's talk color; not the four drop-dead gorgeous girls that first came to mind with this new color combo.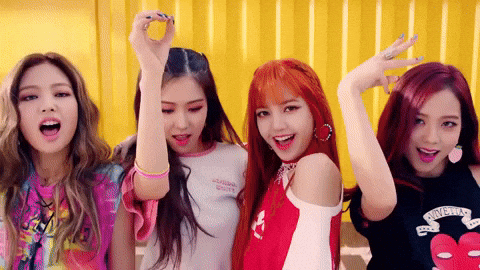 ROG has long integrated Aura Sync into their devices so you can make their devices puke whatever color you liked or felt like. But, not even RGB lighting quite fills the void just as much for some people so, they developed color palettes.
The full Electro Punk set
The Electro Punk color set is available on the: ROG Strix G15 gaming laptop, ROG Strix Go 2.4 headset, ROG Strix Scope TKL keyboard, ROG Strix Impact II mouse, ROG Sheath mouse pad, and the ROG Ranger BP1503 backpack.
ROG Strix G15 Electro Punk gaming laptop
The 15-inch ROG Strix G15 sticks to gaming fundamentals to master it. It's got the latest 10th Gen Intel Core i7 that can shred through everyday work and play; an NVIDIA GeForce RTX 2060, and 240 Hz display. It's perfect for buttery-smooth gameplay while maintaining laptop portability, storage, and durability. If you're looking for a good baseline gaming laptop this is for you.
The Electro Punk edition lays out a sleek stripe around the chassis, highlighted WASD keys, and a pink ROG logo as icing on the cake.
ROG Strix Go 2.4 Electro Punk gaming headset
The ROG Strix Go 2.4 Electro Punk is a USB-C 2.4 GHz wireless headset. It gives you exceptional sound quality with a stable cordless connection to your PC, PlayStation, Xbox, smart devices, and Nintendo Switch. On top of that, it charges fast, has long-lasting battery life, comes with a detachable boom mic, and has built-in buttons for quick and easy volume and mic controls.
The Electro Punk variant has piping hot pink accents in and around the headband, ear pads, and the ROG logo. The rest stays sleek black.
ROG Strix Scope TKL Electro Punk gaming keyboard
The ROG Strix Scope TKL mechanical keyboard was created for fast-paced multiplayer gaming. It's got an enlarged left CTRL key making it easy to find in any FPS frenzy. Gamers can punch in complex commands with confidence with Cherry MX switches. And, with its durable, aluminium-topped construction and compact size, it's the perfect keyboard for travelling to LANs, tournaments, and other esports events.
This Electro Punk variant has keys that accent the edges well. On top of that, Aura Sync lighting shines under every key and through the ROG logo while casting an RGB glow below.
ROG Strix Impact II Electro Punk gaming mouse
Designed with pro gamers in mind, the mouse delivers smooth action in serious play. It's 79g lightweight frame features a pivoted button mechanism for precision speed. And, ROG made sure to make personalizing Impact II's performance easy.
The 6,200 DPI optical sensor ensures accuracy and responsiveness while a DPI button lets you switch between four sensitivity profiles. An exclusive push-fit switch socket design makes it simple to change click resistances and extends the mouse's lifespan.
The programmable buttons above the thumb-rest pop out against the body of the new ROG Strix Impact II Electro Punk gaming mouse. and of course, the Aura Sync-enabled RGB lighting is integrated into the logo, scroll wheel, and front making it shine in theme from top to tail.
ROG Sheath Electro Punk gaming mouse pad
Every Electro Punk edition Strix G15 laptop comes with a special ROG Sheath desk mat that dials up pinpoint precision for gaming mice. The pad measures 35-inches across and 17-inches deep and provides the perfect comfort cushion for your ROG peripherals.
ROG Electro Punk backpack
The Electro Punk collection is more portable with the ROG Ranger BP1503 backpacks. It's got pink piping, patches, and slash across the front. The 15-inch laptop backpack's fabric is durable, lightweight, and water-resistant. And, the mesh netting inside lets users organize their cords tangle-free. It's no gaming backpack without cushioned compartments for keeping everything perfectly snug.
The ASUS ROG Zephyrus Duo 15 is an elevated experience
For gamers and creators
In 2019, ASUS had a lot of people losing their minds when they unveiled the ZenBook Pro Duo with its secondary 4K display. Now, they've taken that same concept, improved it, and slapped it on a gaming machine — the ASUS ROG Zephyrus Duo 15.  
Why? Because they can, and it also kind of makes sense. ASUS ROG recognizes the reality that many gamers are also creatives. They work AND play. So they came up with this machine that serves both purposes.
ROG even managed to make it fairly light (2.4kg) and slim (36 x 26.8 x 2.1 cm) while packing it with everything you've come to expect from a top-tier gaming notebook. Here's a quick rundown of the device's highlights so you're not overwhelmed.
ROG ScreenPad™ Plus unlocks endless possibilities: 14.1″ secondary display aids multitasking with intuitive touchscreen, apps, and stylus support
AAS Plus amplifies airflow: 28.5 mm intake increases airflow 30% over standard AAS while keeping noise under 46 dB(A) and elevating performance
Go hi-res or hi-speed: PANTONE® Validated display options include an ultrafast 300 Hz / 3 ms gaming display
Super-powered speed: Up to a GeForce® RTX 2080 SUPER™ GPU delivers high frame rates and speeds up tasks like 3D modeling and deep learning
Boosted productivity: Powered by up to a 10th Gen Intel® Core™ i9 CPU, 32 GB of 3200 MHz RAM, 2 SSDs in RAID 0, and Thunderbolt™ 3
Revolutionary cooling: CPU and n-Blade fans use an exotic liquid metal compound, and operating modes adapt to any task to boost overall performance
ROG ScreenPad Plus for gaming 
The ScreenPad Plus is great. It tilts up at a 13° angle for comfortable viewing and touchscreen interaction and stays firmly in place as you use the laptop. That tilt not only helps with viewing angles but also with ventilation.
Don't worry about the screens making contact. ASUS made sure to prevent this by adding curved sliders that delay the deployment of the secondary display.
You're probably wondering now if any games will actually support this new hardware. But of course, it will! ROG has tapped multiple game developers to make sure you have games you can play that will maximize the hardware.
They're worked with Techland to optimize AAA games like Dying Light 2. Here, the co-op chats were moved to ScreenPad Plus for easy viewing, and adds touchscreen controls for easy switching between inventory items and quests.
A collaboration with Overwolf also allows gamers to download apps for games like League of Legends, Fortnite, and CS:GO to see real-time stats, build recommendations, and more — all to give you that extra edge when gaming on a multi-screen machine.
Surreal display options
In gaming, your screen refresh rate can make a huge difference in winning or losing. With that in mind, ASUS equipped the ROG Zephyrus Duo 15 with  an ultrafast 300 Hz / 3 ms gaming panel. Sweet.
Other than the high refresh rate displays are factory calibrated and PANTONE Validated to guarantee color accuracy. The panel also covers 100% of the Adobe RGB color space — making it perfect for gamers, creators, or one who does both.
Everything gaming
For the processor and graphics you have two options each: Intel 10th Gen Comet Lake i9-10980HK or Intel 10th Gen Comet Lake i7-10875H, and NVIDIA GeForce RTX 2080 SUPER, 8 GB GDDR6 VRAM or NVIDIA GeForce RTX 2070 SUPER, 8 GB GDDR6 VRAM.
The keyboard is backlit chiclet that supports n-key, per-key with 1.4 mm key travel. As for ports you have:
1 x USB 3.2 Gen 2 Type-C™, DisplayPort 1.4, TBT, PD input 20 V/3A;output 5 V/3A
2 x USB 3.2 Gen 1 Type-A (right)
1 x USB 3.2 Gen 2 Type-A (Bottom)
1 x HDMI (HDMI 2.0b support)
2 x audio jack: mic-in & headphone, plus mic-in
1 x RJ45 LAN
Lastly, it has a 90Wh battery with a 240W power adaptor that supports USB-C power delivery 3.0 up to 65W. Overall, it's everything we know and love about the ROG Zephyrus line but elevated with a secondary display for a brand new experience. Pricing and availability have yet to be announced.