ASUSPRO B9440UA Review: Business-minded laptop
Don't let its confusing — and we mean confusing — name turn you off. The ASUSPRO B9440UA means serious business.
As part of ASUS' more professional segment, this rugged-looking laptop comes with Military-grade durability and a magnesium alloy construction which the company claims is the lightest in its class.
Coupled with stylishly slim bezels around the 14-inch display and a well thought-out hinge design, we're looking at a recipe for success. So, the question is: Could this be your GadgetMatch?
Let's start with a full view of the laptop
Look at how thin the bezels are!
Its hinge lifts the laptop up when the lid is opened
Sadly, there are only two USB-C ports
This is how far the lid can open up
The keyboard has a nice, tough feel to it with good spacing in between
Heat stays away from your lap with these well-placed vents
Both stereo speakers can be found underneath
Placement for the fingerprint sensor is great; not so much for the power button
Trackpad lacks precision and often caused missed clicks
Does it perform well?
Behind the rugged exterior is a smoother user experience than you'd expect. With an Intel Core i7-7600U processor, 16GB of memory, and 512GB of SSD storage, you shouldn't hope for anything less.
Minus the lag I experienced while using the inaccurate trackpad, I was never bothered by poor performance or slowdowns when running Chrome and Photoshop at the same time. Adding more applications like Spotify and file transferring didn't affect the fluidity, either.
Considering its integrated graphics chip, I didn't bother playing games, but it can surely handle light games and mainstream titles at lowered settings on its native Full HD 1080p resolution.
I also appreciate how cool the unit runs and the way it shoots hot air upwards, away from my face or lap. Combined with the ergonomic keyboard, I barely felt tired after long sessions with this laptop.
Can it last a whole day?
This comes down to each person's unique usage patterns, but my experience wasn't so great.
Even with brightness set to 50 percent and charging the notebook to full before leaving the house, I couldn't get the battery to last more than five hours of continuous usage.
Blame it on the power-hungry Core i7 processor or the slimmed down battery capacity, but the fact remains you can still get a lot of work done during the time this machine is on.
There's something missing…
If you've noticed something lacking, you have sharp eyes. If not, know this: There's no front-facing camera on this thing.
At first, I figured this was a compromise that needed to be made to cater to business-minded individuals, but then I realized that these people need webcams for conference video calls, as well. Now that's a strange omission!
And while it isn't a total exclusion, having only two USB-C ports hurts the productivity of this notebook. ASUS bundles a dongle that provides an extra full-sized USB port and HDMI, but that still doesn't give you a card reader or DisplayPort.
But don't worry, there's a 3.5mm audio port on the left for your headphones.
Is this your GadgetMatch?
On one hand, the B9440UA excels at its specialties, which are the solid build quality and buttery smooth performance; on the other hand, excluding the webcam and limiting the number of ports are potential turnoffs.
For the starting price of US$ 1,000, I would've liked to see a touchscreen built in, as well. With the laptop laid down flat on the table, presenting with touch gestures would be a lot more seamless — and give you an alternative to the finicky trackpad.
When it comes down to it, the B9440UA is all business. Pay the premium, and you get a machine built to last. Our particular high-end variant retails for PhP 89,995 in the Philippines.
SEE ALSO: ASUS ROG Zephyrus Review: So thin, so powerful
[irp posts="16053″ name="ASUS ROG Zephyrus Review: So thin, so powerful"]
How to optimize your remote work setup
Tips from Lenovo!
By now, most employees around the world are working from home due to the ongoing COVID-19 outbreak. The necessity of remote work is changing employers' and employees' perception of work done in the comfort of one's home. The surge in its popularity over LinkedIn seems to support this. Plus, new data from Lenovo concludes that 77% of employees feel companies will be more open to remote work after the outbreak.
This new data stems from research conducted in five countries last March. The research also shows that 87% of employees are ready to work from home when required.
The changing perception meant that companies will have to adjust their guidelines regarding remote work. It also meant that companies have to discard the perception that work from home is no work at all. To that end, Lenovo shares four tips on how to optimize remote work for an efficient and effective workflow.
1. Stay flexible and connected through technology
One benefit of advancements in technology is making remote work a possibility. However, to take advantage, employees need to use the right technology that will optimize their workflow. A helpful piece of technology for a work-from-home setup is a reliable laptop that can be used anytime, anywhere. Along with a laptop, a smartphone or a tablet can come in handy for enabling on-the-go communication and collaboration.
2. Leverage productivity and collaboration tools
Employees working from home can be tempted by numerous distractions. That's why it's important to leverage productivity tools to conquer the daily workload. One important tool is a monitor that acts as a second display for content. Having an extra monitor is helpful in increasing productivity as it gives more screen area to work with. Employees who use an extra monitor at work should imitate this setup at home for maximum efficiency. Investing in a good monitor with at least Full HD resolution is a great way to go.
It is also important to utilize the right apps for productivity and collaboration. There are a lot of these apps in Apple App Store or Google Play Store that finding the right one is a matter of personal preference.
For real-time collaboration, popular apps include Zoom, Skype, and Microsoft Teams that employers and employees can take advantage of to keep everyone updated about their work. Plus, the presence of these apps meant that employees can get together for a lighthearted, virtual get-together.
3. Encourage flexible work schedules
Employers should permit some flexibility. Being at home means employees now have to juggle between household tasks and their work. Having a flexible work schedule is one solution to this dilemma. Plus, it will encourage them to be more productive since they don't have to worry about signing at a particular time. A flexible schedule with a balance between work and personal time will result in a much healthier workforce too.
For employees, having a flexible working schedule will give them the power to draw boundaries and set aside distractions. Working from home is a challenge since there are numerous distractions that can consume precious time. Especially during these times when numerous ebooks, films, and episodes are now available for free, proper discipline is required to avoid falling into procrastination and to stay focused at work.
4. Communicate often as this might be a new norm
Communication is always the key. To stay connected, employees must utilize tools that enable instant communication and collaboration. Employers, on one hand, are encouraged to do so too. There are numerous apps available that facilitate communication between employees and employers. Skype, Slack, or even Facebook Messenger are useful for staying in the loop.
Working from home is an opportunity that presents numerous benefits for everyone involved. As perceptions change around remote work, more companies may be willing to let their employees work in the comfort of their own home. However, working at home also presents some companies that might affect productivity. These tips would come in handy as employees look to optimize their workflow.
Think pink: ROG decks out devices in black and pink
Bringing black and pink to your area
ASUS Republic of Gamers (ROG) just announced a new special edition series of Electro Punk gaming devices that are stunning and they're decked out in black and pink. From their pink, PNK LTD, line-up to this cyberpunk black and pink combo, ROG has kept releasing eye-catching color palettes to make sure you find the right gear to show off your personalities with.
Hit you with that…
Black and pink: let's talk color; not the four drop-dead gorgeous girls that first came to mind with this new color combo.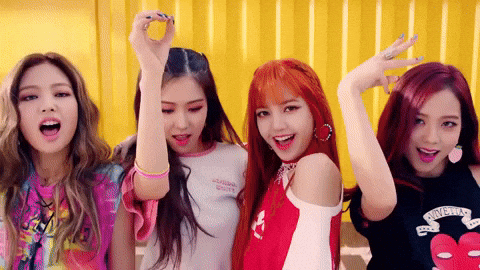 ROG has long integrated Aura Sync into their devices so you can make their devices puke whatever color you liked or felt like. But, not even RGB lighting quite fills the void just as much for some people so, they developed color palettes.
The full Electro Punk set
The Electro Punk color set is available on the: ROG Strix G15 gaming laptop, ROG Strix Go 2.4 headset, ROG Strix Scope TKL keyboard, ROG Strix Impact II mouse, ROG Sheath mouse pad, and the ROG Ranger BP1503 backpack.
ROG Strix G15 Electro Punk gaming laptop
The 15-inch ROG Strix G15 sticks to gaming fundamentals to master it. It's got the latest 10th Gen Intel Core i7 that can shred through everyday work and play; an NVIDIA GeForce RTX 2060, and 240 Hz display. It's perfect for buttery-smooth gameplay while maintaining laptop portability, storage, and durability. If you're looking for a good baseline gaming laptop this is for you.
The Electro Punk edition lays out a sleek stripe around the chassis, highlighted WASD keys, and a pink ROG logo as icing on the cake.
ROG Strix Go 2.4 Electro Punk gaming headset
The ROG Strix Go 2.4 Electro Punk is a USB-C 2.4 GHz wireless headset. It gives you exceptional sound quality with a stable cordless connection to your PC, PlayStation, Xbox, smart devices, and Nintendo Switch. On top of that, it charges fast, has long-lasting battery life, comes with a detachable boom mic, and has built-in buttons for quick and easy volume and mic controls.
The Electro Punk variant has piping hot pink accents in and around the headband, ear pads, and the ROG logo. The rest stays sleek black.
ROG Strix Scope TKL Electro Punk gaming keyboard
The ROG Strix Scope TKL mechanical keyboard was created for fast-paced multiplayer gaming. It's got an enlarged left CTRL key making it easy to find in any FPS frenzy. Gamers can punch in complex commands with confidence with Cherry MX switches. And, with its durable, aluminium-topped construction and compact size, it's the perfect keyboard for travelling to LANs, tournaments, and other esports events.
This Electro Punk variant has keys that accent the edges well. On top of that, Aura Sync lighting shines under every key and through the ROG logo while casting an RGB glow below.
ROG Strix Impact II Electro Punk gaming mouse
Designed with pro gamers in mind, the mouse delivers smooth action in serious play. It's 79g lightweight frame features a pivoted button mechanism for precision speed. And, ROG made sure to make personalizing Impact II's performance easy.
The 6,200 DPI optical sensor ensures accuracy and responsiveness while a DPI button lets you switch between four sensitivity profiles. An exclusive push-fit switch socket design makes it simple to change click resistances and extends the mouse's lifespan.
The programmable buttons above the thumb-rest pop out against the body of the new ROG Strix Impact II Electro Punk gaming mouse. and of course, the Aura Sync-enabled RGB lighting is integrated into the logo, scroll wheel, and front making it shine in theme from top to tail.
ROG Sheath Electro Punk gaming mouse pad
Every Electro Punk edition Strix G15 laptop comes with a special ROG Sheath desk mat that dials up pinpoint precision for gaming mice. The pad measures 35-inches across and 17-inches deep and provides the perfect comfort cushion for your ROG peripherals.
ROG Electro Punk backpack
The Electro Punk collection is more portable with the ROG Ranger BP1503 backpacks. It's got pink piping, patches, and slash across the front. The 15-inch laptop backpack's fabric is durable, lightweight, and water-resistant. And, the mesh netting inside lets users organize their cords tangle-free. It's no gaming backpack without cushioned compartments for keeping everything perfectly snug.
The ASUS ROG Zephyrus Duo 15 is an elevated experience
For gamers and creators
In 2019, ASUS had a lot of people losing their minds when they unveiled the ZenBook Pro Duo with its secondary 4K display. Now, they've taken that same concept, improved it, and slapped it on a gaming machine — the ASUS ROG Zephyrus Duo 15.  
Why? Because they can, and it also kind of makes sense. ASUS ROG recognizes the reality that many gamers are also creatives. They work AND play. So they came up with this machine that serves both purposes.
ROG even managed to make it fairly light (2.4kg) and slim (36 x 26.8 x 2.1 cm) while packing it with everything you've come to expect from a top-tier gaming notebook. Here's a quick rundown of the device's highlights so you're not overwhelmed.
ROG ScreenPad™ Plus unlocks endless possibilities: 14.1″ secondary display aids multitasking with intuitive touchscreen, apps, and stylus support
AAS Plus amplifies airflow: 28.5 mm intake increases airflow 30% over standard AAS while keeping noise under 46 dB(A) and elevating performance
Go hi-res or hi-speed: PANTONE® Validated display options include an ultrafast 300 Hz / 3 ms gaming display
Super-powered speed: Up to a GeForce® RTX 2080 SUPER™ GPU delivers high frame rates and speeds up tasks like 3D modeling and deep learning
Boosted productivity: Powered by up to a 10th Gen Intel® Core™ i9 CPU, 32 GB of 3200 MHz RAM, 2 SSDs in RAID 0, and Thunderbolt™ 3
Revolutionary cooling: CPU and n-Blade fans use an exotic liquid metal compound, and operating modes adapt to any task to boost overall performance
ROG ScreenPad Plus for gaming 
The ScreenPad Plus is great. It tilts up at a 13° angle for comfortable viewing and touchscreen interaction and stays firmly in place as you use the laptop. That tilt not only helps with viewing angles but also with ventilation.
Don't worry about the screens making contact. ASUS made sure to prevent this by adding curved sliders that delay the deployment of the secondary display.
You're probably wondering now if any games will actually support this new hardware. But of course, it will! ROG has tapped multiple game developers to make sure you have games you can play that will maximize the hardware.
They're worked with Techland to optimize AAA games like Dying Light 2. Here, the co-op chats were moved to ScreenPad Plus for easy viewing, and adds touchscreen controls for easy switching between inventory items and quests.
A collaboration with Overwolf also allows gamers to download apps for games like League of Legends, Fortnite, and CS:GO to see real-time stats, build recommendations, and more — all to give you that extra edge when gaming on a multi-screen machine.
Surreal display options
In gaming, your screen refresh rate can make a huge difference in winning or losing. With that in mind, ASUS equipped the ROG Zephyrus Duo 15 with  an ultrafast 300 Hz / 3 ms gaming panel. Sweet.
Other than the high refresh rate displays are factory calibrated and PANTONE Validated to guarantee color accuracy. The panel also covers 100% of the Adobe RGB color space — making it perfect for gamers, creators, or one who does both.
Everything gaming
For the processor and graphics you have two options each: Intel 10th Gen Comet Lake i9-10980HK or Intel 10th Gen Comet Lake i7-10875H, and NVIDIA GeForce RTX 2080 SUPER, 8 GB GDDR6 VRAM or NVIDIA GeForce RTX 2070 SUPER, 8 GB GDDR6 VRAM.
The keyboard is backlit chiclet that supports n-key, per-key with 1.4 mm key travel. As for ports you have:
1 x USB 3.2 Gen 2 Type-C™, DisplayPort 1.4, TBT, PD input 20 V/3A;output 5 V/3A
2 x USB 3.2 Gen 1 Type-A (right)
1 x USB 3.2 Gen 2 Type-A (Bottom)
1 x HDMI (HDMI 2.0b support)
2 x audio jack: mic-in & headphone, plus mic-in
1 x RJ45 LAN
Lastly, it has a 90Wh battery with a 240W power adaptor that supports USB-C power delivery 3.0 up to 65W. Overall, it's everything we know and love about the ROG Zephyrus line but elevated with a secondary display for a brand new experience. Pricing and availability have yet to be announced.