Facebook acquires Giphy to integrate with Instagram
GIF memes are in high demand!
Emojis and stickers are fine, now GIFs have become an integral part of chatting for a huge userbase across the world. Facebook wants a piece of the pie and is now buying Internet GIF repository, Giphy, for US$ 400 million.
Facebook said its planning to further integrate Giphy into the Instagram app "so that people can find just the right way to express themselves." Giphy will continue to operate its library, Facebook said. This means that your Instagram stories and direct messages will have access to more GIFs directly.
The library currently is integrated into multiple platforms like Twitter, Slack, and more. According to the company, 50 percent of Giphy's traffic comes from Facebook-owned apps, like Instagram and WhatsApp.
"Both our services are big supporters of the creator and artist community, and that will continue," said Vishal Shah, Facebook's vice president of product.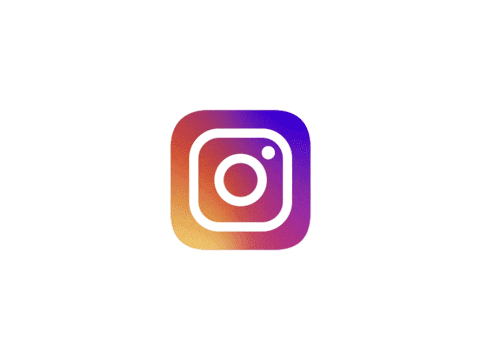 Facebook has long used Giphy's application program interface throughout its main Facebook app, Messenger, Instagram, and WhatsApp. They plan to invest further in the technology and relationships with other content providers to boost the service offered by Giphy.
The blog post suggests that Facebook won't take away access to Giphy from other developers, at least for now.
The social media giant has been aggressive in acquiring companies that compete with aspects of its business. It bought Instagram in 2012 for US$ 1 billion and WhatsApp in 2014 for US$ 19 billion.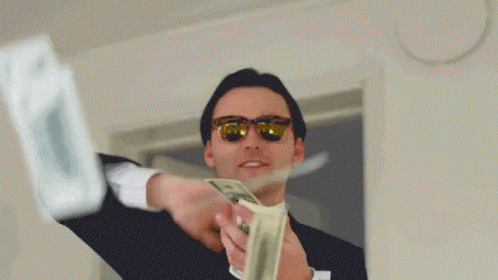 Oceanic+ turns the Apple Watch Ultra into a dive computer
Available now
The Apple Watch has come a long way. From its humble beginnings in a sweaty gym, Apple's iconic wearable can now go deep underwater. Released earlier this year, the rugged Apple Watch Ultra promised unparalleled durability designed to withstand extreme conditions. Adding to this durability, the Apple Watch Ultra now has the new Oceanic+, a new app that turns the smartwatch into an operational diving computer.
Built through a partnership between Apple and Huish Outdoors, Oceanic+ melds the ease of use of an Apple Watch and the technical complexity of a diving computer. "People who know how to use an Apple Watch already know how to use this dive computer," said Mike Huish, CEO of Huish Outdoors.
The app will display much-needed information for divers in a timely fashion. Before a dive, users can set surface time, depth, and gas. The app can then calculate their No Deco time, an essential feature for planning a dive. Divers can see this information even when they are underwater.
Further, after a dive, the app automatically collates and summarizes information to give users feedback regarding their dive including GPS entry and exit locations.
Users can easily operate the app even underwater using the Action button and the crown. Plus, the watch's strong haptic feedback provides users with vibrations that can be felt even underwater. With limited sound underwater, haptic feedback becomes a necessary tool to alert divers of any important information as they come.
The Oceanic+ app is now available through the App Store. Most of the common functionalities are available through the free basic plan. However, more premium features — like decompression tracking, tissue loading, and a location planner — are locked behind a US$ 9.99 per month subscription.
Over 5.4 million Twitter accounts have just been exposed
Beware of any fishy emails
According to new owner Elon Musk, Twitter is enjoying record-breaking numbers as of late. If the billionaire's claim is true, it's time to beef up your Twitter account's security. A leak stemming from earlier this year has exposed and exploited over 5 million accounts.
Back in July, the platform confirmed the leak but claimed that none were exploited. An API vulnerability reportedly caused the leak. Now, according to BleepingComputer, Twitter isn't out of the woods yet.
Though the vulnerability has already been patched, the 5.4 million users affected by the leak have just had their private information leaked on a hacker forum. These details include both phone numbers and email addresses — information that isn't usually readily available on the platform. The list of affected users even include celebrities and companies.
Thankfully, the leak doesn't give outright access to an affected user's account. However, it gives malicious parties some information to work with. Needless to say, if you receive any suspicious emails, take a gander before clicking any links, especially those that ask for your password or any other sensitive information. Also, it might be a good idea to beef up your security with two-factor authentication, just in case.
That said, 5.4 million users is just a drop in the bucket for a massive platform like Twitter. Though it's not impossible, it's more likely that your individual account is safe from any of the current chaos. Still, keep your accounts safe.
SEE ALSO: Twitter is working on encrypted DMs and video calling
Netflix is working on its first PC game
It's a AAA title
Though off to a relatively slow start, Netflix is now a gaming company as well. As of late, the platform included a variety of mobile games in its catalog of content. Every Netflix subscriber can play any of the games. Now, Netflix is working on something else entirely: a game for the PC.
Spotted by Mobilegamer.biz, Netflix has recently posted new job openings for a game director, an art director, and a technical director. All three listings describe a "brand-new AAA PC game" as a project. One listing even describes "one of Netflix's first generation of internally developed original games."
Currently, Netflix taps into other game studios to produce titles for them. Aside from a few independent developers, the platform even partnered with Ubisoft for mobile titles. (One of which will be based on the Assassin's Creed franchise.)
With the listings in place, the company is expanding its efforts to developing its own titles. Right now, the unnamed project doesn't feature a lot of details. While the project is still looking for a creative director, it's likely that the plot isn't finalized either.
Throughout the past year, the company has bled for subscribers. Since then, they have tried various strategies, including potential punishments for account sharing and cheaper subscription tiers.
SEE ALSO: Netflix will now let you kick people from your account