Say 'allo' to Google's 'duo' of new messaging apps
Expectations were high at the keynote address that kicked off the Google I/O developer conference. But before you close the tab and move on to reading about a topic that actually interests you, hear me out: This year, the tech giant from Mountain View presumably had a lot of genuinely interesting products that would take us to the future.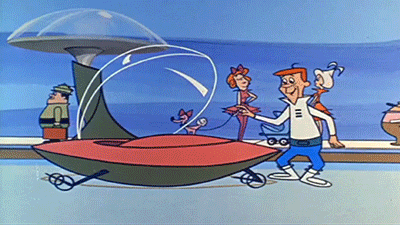 Okay, maybe not that far ahead.
But to a future where a device reminiscent of Vegeta's scouter (to be clear, we're referring to Project Aura, formerly Google Glass) is actually something people would want to wear.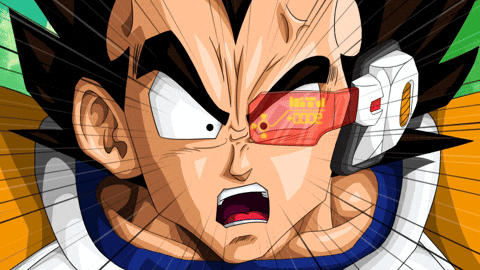 A tomorrow where smartphones are more like Lego (Project Ara) and less like single slabs of plastic or metal.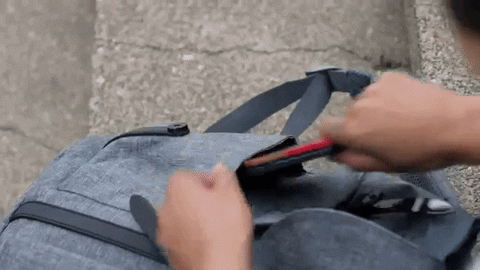 And self-driving cars are safe enough for widespread use.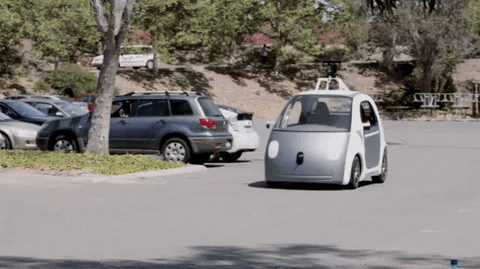 Google instead seized the limelight to introduce two new communication apps — and two more answers to the question "What comes after Hangouts and Messenger?" And Facebook's Messenger and WhatsApp. And Snapchat, Viber, Line, WeChat, Skype, BlackBerry Messenger, and, well, you get the picture.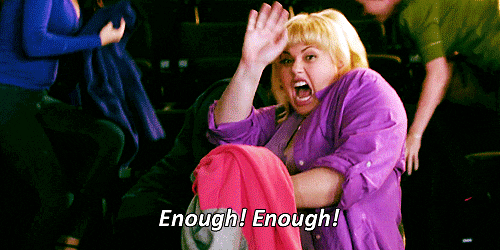 Say "allo" to Allo, Google's new messaging app.
But whereas Hangouts and Messenger don't add anything fresh to the conversation, Allo leverages on Google's AI strategy (by way of an integrated virtual assistant) to make itself heard.
It understands how we use language and can respond to messages without you typing anything, which sounds unsettling and a bit like when the IT guy gains remote access to your computer.
It's even smart enough to respond to photos. So if someone sends you a picture of, say, a bowl of pasta, you may see a suggestion like "Yummy!" or "Oh-em-gee," if you're an "Oh-em-gee" type of person. Allo also learns over time, so the suggestions should get better as you use the app.
Also part of the attraction is how it can make your conversations more expressive. You can enlarge or shrink the size of an emoji or text by dragging the Send button upward or downward, giving the effect of screaming or muttering into the digital void.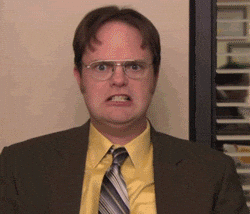 There's also Incognito Mode for sending messages that disappear into the ether, just like Snapchats, or encrypted ones that not even the big G can breach.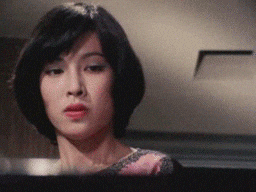 Then there's Duo, a video-calling app that's also encrypted end-to-end and performs well on slow networks.
But its billboard feature is called Knock Knock, which lets you see callers and the context in which they're calling before picking up.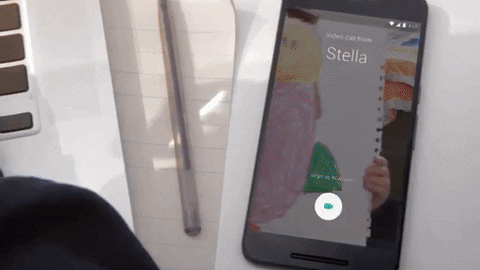 Your boss looking annoyed or stressed? Answer immediately. A college mate who's been pestering you about investing in one of his ideas? That can wait indefinitely.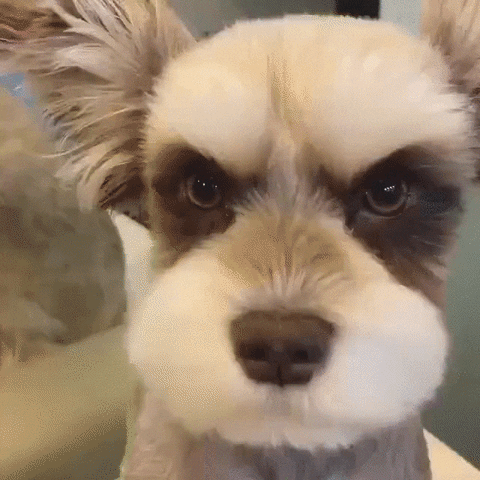 Both Allo and Duo will be available for Android and iOS "this summer." Which begs the question: Can you nudge your loved ones to use yet another messaging service?  We'll find out soon enough, won't we?
[irp posts="8314" name="5 Reasons why I love Google Home"]
Google rolls out Dark mode to G Suite apps on Android
A feature meant for Android Q
With Android Q's release already on the horizon, Google has started making changes to its core apps to support it. One of its anticipated features is the system-wide Dark Theme. Thankfully, even Google's first-party apps will have their own Dark mode.
In a blog post, Google announced the rollout of Dark mode for two of its Android apps: Calendar and Keep. Basically, the brightly made Calendar and Keep apps will now be friendlier to use in dim environments with less strain to the eyes.
To activate the Dark mode for Google Calendar, just head over to Settings > General > Theme, and select Dark mode. On Google Keep, simply go to the app's Settings menu and select Enable Dark Mode.
Dark mode for Calendar is only supported on devices running Android 7 Nougat and higher, while Keep's Dark mode will work on older phones running Android 5 Lollipop and newer.
Those who have Android Q Beta with Dark Theme activated will have Dark mode for both Calendar and Keep apps turned on by default.
The update will be rolled out to compatible Android devices over the course of 15 days, according to Google.
SEE ALSO: Latest Android Q Beta is now available on Pixel phones and 15 other devices
Minecraft Earth is like Pokémon Go but with building blocks
In a move that makes loads of sense, Minecraft is coming to mobile though an augmented reality app similar to Pokémon Go.
It's called Minecraft Earth and it's arriving later this year with a beta phase happening during summer. The developers offered this trailer, but it does little to explain how the system would work.
Check it out:
The official website's FAQ section, however, delves into more of the info we actually care about.
For one, it'll be free to play and will include several of Minecraft's traditional features including world building and discovering/fighting mobs.
Concerning regional availability, the developers aren't confirming these details just yet. If it's anything like the issues Niantic experienced with Pokémon Go before, chances are this rollout will be gradual, too.
Finally, for the "Will Minecraft Earth have loot boxes?" question, the website has a definite "No" to answer that.
Minecraft Earth will be available on both Android and iOS. Fingers crossed that there'll be no delays. 🤞
The Statue of Liberty Enlightening the World through augmented reality
A new way to experience Lady Liberty on your iPhone
The quintessential American landmark, the Statue of Liberty is a shining beacon that enlightens the world. Despite today's polarizing times, she has become a true symbol of liberty throughout the years, not just for Americans but for citizens of the world.
Today on the same island where she is perched, the new Statue of Liberty Museum opens its doors to the millions of tourists that come to see her each year. But in recognition that not everyone can visit, the Statue of Liberty-Ellis Island Foundation is also unveiling an AR app for your iPhone. Anyone, anywhere, can experience the statue's grandeur.

A grand view of Libertas' torch
On her right, the Statue of Liberty holds up a torch which symbolizes enlightenment and the path to liberty. Though visitors could originally climb up and experience the statue from the torch, it has been closed off to the public since 1916. The Statue of Liberty app will allow us to once again enjoy the breathtaking cityscape from this vantage point from sunrise to sunset.
The makings of the statue
Designed by Frédéric Auguste Bartholdi with the framework by Gustave Eiffel, the Statue of Liberty is an engineering marvel. 125 tons of steel and 31 tons of copper comprise the statue which used to glisten like a penny. The current patina green coating comes from copper oxidizing.
See everything with your own eyes via the Statue of Liberty AR app: how the color changed, how the insides were built, and even a life-sized model for scale.
A look throughout the years
Strategically built at the "gateway to America", the Statue of Liberty has born witness to a significant chunk of New York's history. On the app you can look through her eyes in an almost 180-degree field of view and watch the changing of the times from 1886 to the present day. Watch the Manhattan skyline rise and fall including that poignant moment from 2001. It's all there, 200 years of change and progression from the viewpoint of Lady Liberty.
The hows and the whys
The creation of the Statue of Liberty was no easy feat. A private venture that maximized crowdfunding efforts not just from the elite, the statue is truly an icon that each American can call their own. Exclusive content on the app tells us the story in detail and narrates the journey from inception, to France, and finally to America.
If you can, you should also check out the 3-part short film at the new museum's Immersive Theater. One will surely walk away with a better appreciation for Lady Liberty and all she stands for.
Raising the Torch, a limited-series podcast narrated by Diane von Furstenberg, is also now available for your listening pleasure. The saga tells the Statue of Liberty's history, continuing story, and evolving significance.