Say 'allo' to Google's 'duo' of new messaging apps
Expectations were high at the keynote address that kicked off the Google I/O developer conference. But before you close the tab and move on to reading about a topic that actually interests you, hear me out: This year, the tech giant from Mountain View presumably had a lot of genuinely interesting products that would take us to the future.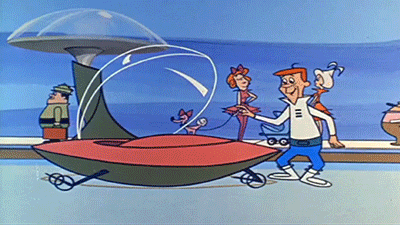 Okay, maybe not that far ahead.
But to a future where a device reminiscent of Vegeta's scouter (to be clear, we're referring to Project Aura, formerly Google Glass) is actually something people would want to wear.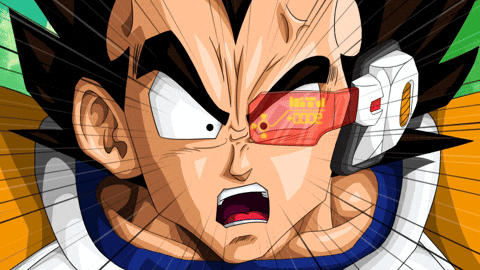 A tomorrow where smartphones are more like Lego (Project Ara) and less like single slabs of plastic or metal.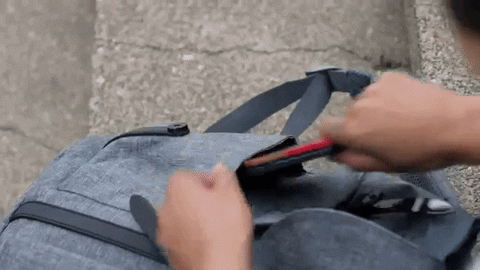 And self-driving cars are safe enough for widespread use.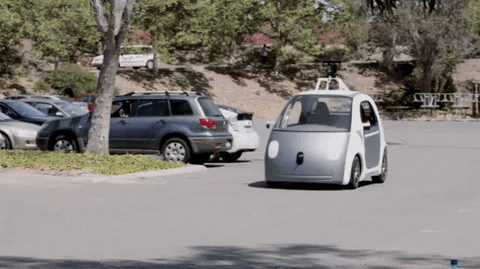 Google instead seized the limelight to introduce two new communication apps — and two more answers to the question "What comes after Hangouts and Messenger?" And Facebook's Messenger and WhatsApp. And Snapchat, Viber, Line, WeChat, Skype, BlackBerry Messenger, and, well, you get the picture.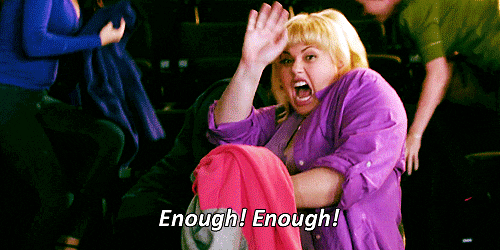 Say "allo" to Allo, Google's new messaging app.
But whereas Hangouts and Messenger don't add anything fresh to the conversation, Allo leverages on Google's AI strategy (by way of an integrated virtual assistant) to make itself heard.
It understands how we use language and can respond to messages without you typing anything, which sounds unsettling and a bit like when the IT guy gains remote access to your computer.
It's even smart enough to respond to photos. So if someone sends you a picture of, say, a bowl of pasta, you may see a suggestion like "Yummy!" or "Oh-em-gee," if you're an "Oh-em-gee" type of person. Allo also learns over time, so the suggestions should get better as you use the app.
Also part of the attraction is how it can make your conversations more expressive. You can enlarge or shrink the size of an emoji or text by dragging the Send button upward or downward, giving the effect of screaming or muttering into the digital void.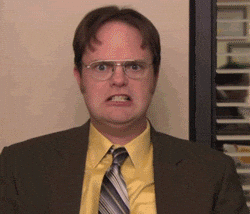 There's also Incognito Mode for sending messages that disappear into the ether, just like Snapchats, or encrypted ones that not even the big G can breach.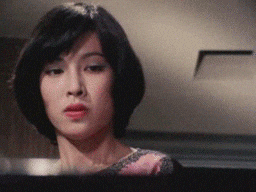 Then there's Duo, a video-calling app that's also encrypted end-to-end and performs well on slow networks.
But its billboard feature is called Knock Knock, which lets you see callers and the context in which they're calling before picking up.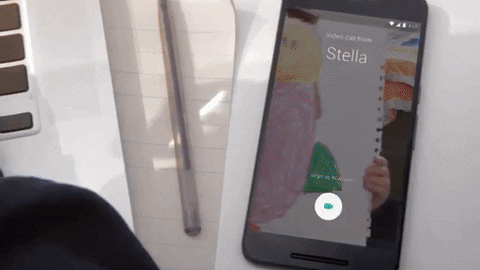 Your boss looking annoyed or stressed? Answer immediately. A college mate who's been pestering you about investing in one of his ideas? That can wait indefinitely.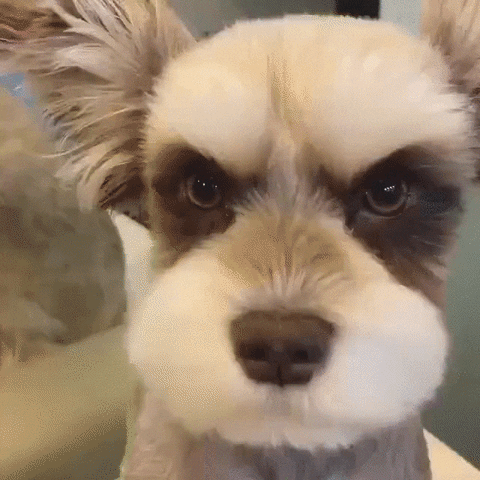 Both Allo and Duo will be available for Android and iOS "this summer." Which begs the question: Can you nudge your loved ones to use yet another messaging service?  We'll find out soon enough, won't we?
[irp posts="8314″ name="5 Reasons why I love Google Home"]
Microsoft is ditching Edge for new Chromium-based browser for Windows
It's time to let things go
Are you one of the few users of the Edge browser? Since its debut on Windows 10 in 2015, the replacement for the once-popular Internet Explorer wasn't able to become the go-to browser it was expected to be.
The Edge browser was built from the ground up with a new rendering engine called EdgeHTML. It was designed to be lightweight, fast, and secure. The browser had a rocky start and was not favored by both users and web developers. That's why Microsoft is pulling the plug soon.
According to Windows Central's insider, the Redmond company is putting all these efforts aside and will create a new web browser powered by Chromium codenamed "Anaheim." It'll be similar to Google's Chrome browser and will take advantage of the popular rendering engine Blink.
After all the pushy and in-your-face prompts to make Edge more popular among Windows 10 devices, this new browser will replace Edge as the default browser. It's still unknown if Anaheim will use the Edge brand and user interface, but the inside report confirms EdgeHTML's demise.
What's in store for users when Microsoft goes full blast with Chromium? Websites will behave how they should, especially those that work best on Google Chrome.
It's worth noting that the Edge browser app on iOS and Android are already using rendering engines native to their platforms, so the shift to Chromium will be more beneficial to Windows 10 users. We could see Anaheim come to life by 2019.
SEE ALSO: Windows 10 will soon go full white with a light theme
These are Apple's top apps and games for 2018
Did your favorite app make the list?
Apple likes to keep track of the apps you download and games you play on their devices. They like it so much that they now have a list of the top apps and games for 2018. The list features all categories in the App Store globally and locally.
From a global perspective, self-care apps became a revelation in the App Store. Apps such as Fabulous, Headspace, and 10% Happier made self-care and wellness more accessible to anyone. For gaming apps, battle royale-style games like PUBG Mobile and Fortnite took over. Both games feature fast-paced, last-man-standing action, with Fortnite even adding bases to the mix.
However, editorial picks reflect something different. Across the iPhone and iPad, editors picked education and creativity apps like Procreate Pocket and Froggipedia as their top choices. Procreate Pocket is a creativity app for artists to draw, sketch, and paint on the go. Froggipedia, on the other hand, is an interactive education app for children to teach them about frogs and their life cycles.
For gaming, the same theme follows as the editors picked Donut County and Gorogoa. Donut County is an education game that mixes puzzles with concepts in physics, while Gorogoa introduces hand-drawn stories to the puzzle genre. The selection goes against the findings of dominance across battle royale games globally.
Within Southeast Asia, particularly Singapore, photography and video streaming apps became the talk of the town. For iPhones, photography apps like kirakira+ and TouchRetouch topped the list, as users can play around with filters for their pictures and videos. Streaming apps like TikTok and Viu opened the door for people to share their videos on a global platform.
Battle royale and multiplayer games, such as PUBG Mobile and Mobile Legends: Bang Bang, dominated the App Store in Singapore. Despite the success of these games, people also took notice of locally produced games. Cat Quest, an action role-playing game, became part of the top paid games for the iPhone for 2018. 
To know more about the lists, you can check them out in the App Store through the Today tab.
Gift ideas for the important people in your life
Make a list and check it twice
Making Christmas lists can be daunting. One minute you think you already thought of the perfect gift for the people on your nice list, but next thing you know, they already have it or you doubt they'll ever use it. So, you drop the idea and go back to square one. Other times, you come up with the most generic lists just so you have something to give: belt for dad, purse for mom, a pair of socks for the brother, a scarf for the best friend.
Sometimes, all you need are fresh ideas. Here are some to jump-start your holiday shopping this year!
1. For the one who travels for work

Productivity and portability rarely go hand in hand, but there are devices and accessories that help maximize remote work for anyone whose jobs allow it. Creatives could use a stylus, while writers and entrepreneurs could use a keyboard case. You can even get a nice backpack or sleeve to house it all in!
2. For the one who embraces a minimalist lifestyle

There are those who dream of having a walk-in closet, and those who try to keep their belongings to a minimum. That said, minimalist people are probably the toughest to buy material things for, but that doesn't mean they don't appreciate a thoughtful gift. If you know that they have something that needs replacing, help them find out if they can have it recycled or traded in for a new one. Apps for mindfulness and meditation, learning a new language, or even an Audible subscription would also be great!
3. For the one who works out a lot

Gym rats almost always have everything they already need for their workouts, yet some of them haven't invested in a smartwatch or a fitness band. If they have, you can give them new straps or cases so they can sport their wearables outside the gym and continue tracking their activities. Subscriptions to coaching, music streaming, or meal planning apps are also something they'd appreciate.
4. For the one who needs a pop of color
We all have that one person in our lives who wears neutral colors all the time or have had a pretty lackluster year — at least I know I do. Whether a guy or girl, everyone could use something bold once in a while: a pair of shoes in red, a wool coat in yellow, or even a phone in coral. More than making a statement, colors have the power to change moods and brighten up one's day.
5. For the one who dresses to kill

She's all about making an impression and takes dressing up seriously. She's the woman in your life who takes a little bit longer to get ready in the morning putting an outfit together. A daring red lipstick, a pair of sexy pumps, jewelry, or a designer watch are all great options. Even better: a smartwatch in a bold color that is a statement on its own.
While they don't always have to be material things, there's something to be said for getting gifts for family and friends, no matter how small or cheap. Gift giving during the holidays is a way to give back to the important people who made your year merrier. The more thought and effort you put into it, the more meaningful and fitting it is for the person you're getting it for. There's no better feeling than knowing you made a difference in someone's life through a gift — whether that's in making them more efficient with their work, in their road to fitness, or in simply making them feel good about themselves.