The announcement of the Huawei P20 got me excited over something seemingly trivial when it comes to smartphones: color. The phones that were launched in the heart of Paris looked stunning and I couldn't wait to get my hands on them.
Of course, I've been repping the Pink Gold gradient P20 for the past few weeks and here are my thoughts on Huawei's newest flagship device.
Look and feel
Obviously, I adore this phone's color. A quick look at my everyday stuff will show just how well this phone fits into my life and matches everything I own.
It's not the easiest phone to photograph and depending on the light it may look less pink than I'd like. But, I love how subdued the color is and I'm continually amazed at how nice it is. I have, on more than one occasion, stopped mid-task to shoot flat lays with it just because I feel compelled to capture how pretty it is in photos.
I would go as far as saying that this, to me, is the prettiest phone out there right now. Sure, the popular Twilight gradient is pretty too, but this subtle blush is just so perfect.
I always say that if you're going to hold on to something for the most part of your day, it might as well be something that's in a color you love — and I love pink. I sincerely, from the bottom of my heart, thank Huawei for releasing a flagship in this hue and I hope more brands would follow suit.
The gradient back is made of glass — so you still have to be careful — and the phone's edges are made of aluminum. The handset feels as premium as it looks, but it's a little slippery to hold. For butterfingers like me, make sure you get a case for this beaut.
Unlike the Pro version, this device has only two cameras on its back. There's also no audio port, unfortunately, but the phone comes bundled with an adapter for its USB-C port, so problem solved.
Notch my cup of tea
Like most 2018 flagships, one thing that it does have is a notch.
Well, unless you don't want it there (which I totally didn't). In a feat of tech genius, there is now a switch to hide the distracting notch. One tap in the settings menu and it goes away.
What I do love, however, is even when I turn that blasted notch off, the area beside the notch is still used for notification icons. It's a great use of space, to be honest.
Unfortunately, while the notch does go away, there are still a few screen optimizations that could be done. Instagram Stories, for example, get cut out up top on the P20's 5.8-inch display. But, this is nothing an update can't cure; I just hope it comes soon.
Speaking of displays, the P20's LCD display is bright and crisp, even if it isn't OLED (which is what most flagships like the P20 Pro have). Oh, and this phone has a built-in "Eye comfort" setting which blocks out the blues on your screen so your eyes are less strained, which isn't a new feature but is one I really appreciate nonetheless.
The P20 also has a fingerprint sensor in front, which is totally a Huawei thing — only they put fingerprint scanners below the display on near-bezel-less devices nowadays. Some people complain that the sensor is too low on the phone for a comfortable thumb scan, but I certainly don't mind. At the end of the day, I still enjoy this placement more than when the scanner is on the phone's rear — that, or I just have very agile thumbs. Either way, the P20 has face scanning for the non-believers, so that should solve all the thumb problems. It also works pretty well; I've honestly forgotten I have a lock code on my phone on most days.
Performance
This phone runs on Huawei's most powerful processor (Kirin 970) and this means all app run smoothly on this phone — from Instagram to Snapchat, Google Maps, and even The Sims Mobile.
Battery time lasts me almost a day, which is a feat for most phones I touch as my day involves heavy social media use, photo- and selfie-taking sessions, plus video calling on a daily basis. Despite having a glass back, there is still no wireless charging on this thing but that's something I can forgive as the device has fast charging. It takes around an hour and a half from zero to 100 percent on Huawei's SuperCharge, which is fairly quick.
Unfortunately, this handset is only splash proof so yes, you shouldn't be going swimming or showering with the phone which is a shame, because pool selfies are definitely a thing.
The phone runs on EMUI 8.1 on Android 8.1 Oreo which is the latest Android operating system out since the phone was announced. Everything is quick, snappy, and smooth — just the way I like it.
Rear cameras
Now, on to the phone's highlight: the cameras!
There are two rear shooters on this device: 12- and 20-megapixel cameras, one of which is a monochrome sensor. The third lens is reserved only for the P20 Pro.
The real magic happens with artificial intelligence. Literally, you can just point and shoot on this thing and the camera does everything. E-V-E-R-Y-T-H-I-N-G.
Point it at a person and it automatically turns on portrait mode. Point it at food and food mode is activated. It even identifies documents and automatically converts into a document scanner!
Now, I know what you're thinking: What if I don't want the phone deciding for me? Well, that's so 2017, and also, tapping "x" at the bottom of the screen as the phone identifies the subject reverts back to normal mode on the camera.
Here are a few sample shots from my camera roll:
What's more amazing is the P20's low-light capabilities. On night mode, it can take four-second handheld shots that don't even look like four-second low-light handheld shots. You have to see it to believe it:
You know what a good smartphone camera means, right? Better Instagrammable photos! And that is precisely what I posed for here:
And here:
And even here:
Selfie Camera
For your selfie needs, a 24-megapixel camera can be found in front. There's the normal photo mode and a dedicated portrait mode that enables the bokeh effect, 3D lighting effects, and a beauty mode with levels zero to ten. I didn't even bother with the 3D lighting effects (yes, it's Portrait Lighting all over again) because I didn't really see much use for this on the iPhone so why bother on this phone. The beauty mode, on the other hand, is a different story.
Although settings past five can sometimes make you look like a wax figure, the secret is knowing when to stop. With the perfect beauty mode level, this phone can make you look fresh no matter the circumstance.
Unfortunately, the rear cameras' low-light capabilities don't extend to the front-facing camera as dark selfies aren't the most detailed and are sometimes pretty hazy. Group selfies also aren't the best on this camera, especially with the bokeh on. One too many times, a friend's face was blurred out which is totally not good for the squad. You're definitely better off getting someone else to take your group photo.
Is the Huawei P20 your GadgetMatch?
If you read up until this point of this particularly long review, you must really like the Huawei P20. And honestly, so do I. 
How a phone looks and feels in my hands is something that's very important to me, and the P20 ticked that particular box and even more. I've held on to this phone since the moment I got it and I still enjoy using it. Admittedly, there are still improvements that can be made on this device, but it's nothing I can't forgive for what I get: a solid rear camera, capable overall phone that's pretty and with a premium build, and good beauty mode.
If your priorities are in the same place, you may want to consider getting this phone. In the meantime, I'm going to get a case for mine. I feel like I'll be using this for a while.
Mercury in retrograde: When technology and communications go haywire
Your survival guide to a crazy season
Buckle up, everyone! Mercury is in retrograde once again. In Astrology, this means the planet that governs technology, communications, and our very own thought processes spins backward. In our reality, it means doomsday is coming. (Kidding!)
When Mercury is in retrograde, flights and travels are usually delayed, people from the past pop back into our lives, communication systems break down, and our gadgets get into accidents or start malfunctioning.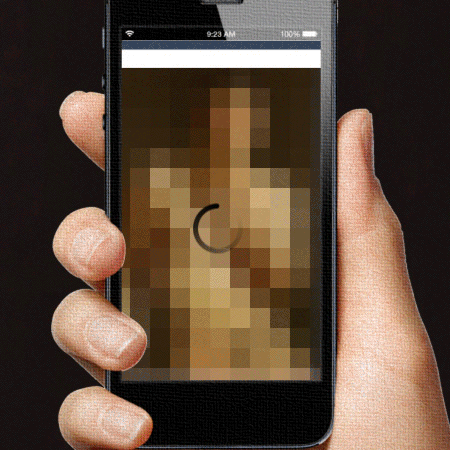 More importantly, this season makes everything fluid. Nothing will be set in stone. Decisions are usually changed when the season ends, so it's not a good time to sign contracts, schedule surgeries, have makeovers, launch a new project, or shop for electronic devices.
But fret not, this season shall pass. Here's what you should do before, during, and after the Mercury retrograde.
Protect your gadgets and gizmos with trusty cases and accessories
Honey, this season makes us feel frustrated, agitated, and annoyed. Often, we'll be rushing and getting into accidents. You might drop your phone on the toilet, break them, or forget them in a cab or restaurant. You gotta get yourself some straps to keep your phone with you at all times and dress them up with hard, shock-proof cases. Should they fall from your hands, you know they're safe.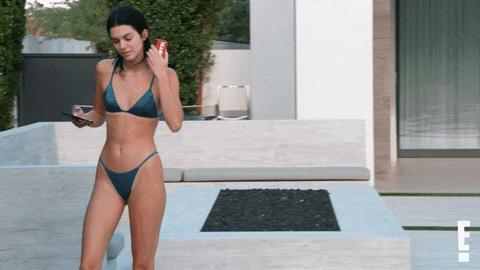 Back up your data, make sure it's safe and secure
Okay, Jenny, listen up. Mercury in retrograde is the season where we lose important stuff moments before we actually need them. It can be your keys, card, or presentation for your next meeting. The point here is you should back up all necessary data. Flash drives might break, Google Drive and other forms of storage may not work properly at the time you need them. The next thing you know, your life is in shambles.
Another thing to worry about is security and privacy. This season is also the time when people's secrets tend to get exposed, such as your affair with your best friend's boyfriend or your intimate videos getting leaked into the deepest, darkest corner of the internet. Keep your reputation from being smeared!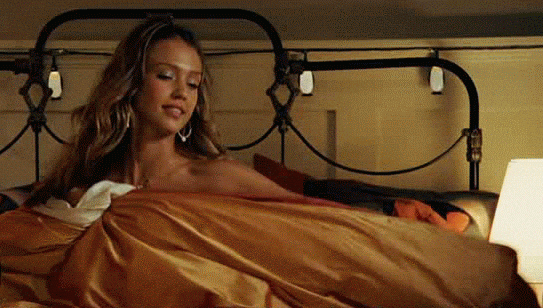 Double-check what you type and say
Be careful with miscommunication, my dear. It's normal to feel there's chaos in your head since Mercury in retrograde disrupts our thought processes. We become forgetful and more prone to mistakes, so double check your typos before hitting send. In addition, think twice before voicing out your opinions and emotions. Take a deep breath, and think before you click. Your words are powerful. Once you've hurt someone with it, you can be forgiven but they'll never forget.
P.S. Be mindful of what you post or tweet if you don't want to get dragged on social media.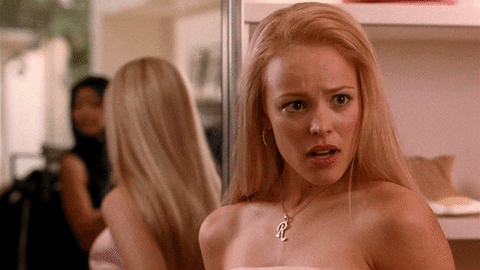 Keep your emotions in check and block your exes
If you haven't blocked your exes until today, you need to re-evaluate your life, Susan. During this season, we barely use our logic and just follow our emotions. There might come a time when you want to send a seven-paragraph message to your ex, please don't. You owe it to yourself to move on from the past and stop them from coming back into your life.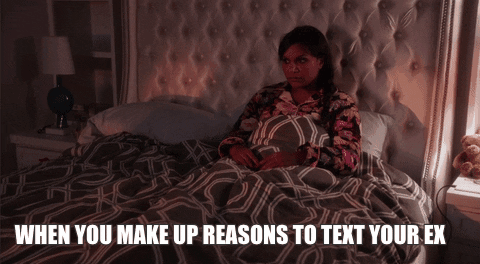 Oh, one more thing: Stay open to possible opportunities. Sure, Mercury in retrograde brings our past lovers back from hell, but they also bring in colleagues we've worked with. Most of the time, they want to work with us again. Additionally, this is a good time to reconnect with old friends. Seriously, this period isn't that bad.
Be extremely flexible (not just in yoga but also in life)
If there's one thing you can learn from this, it's that life doesn't always work out in our favor. It's a reminder always to find a way. Be flexible and adaptable to every surprise that life brings. If we're going to give in to our emotions, we already lost. Take a step back and reassess what's happening, compose yourself and think of a solution. This is just another storm that's passing by. You will overcome this.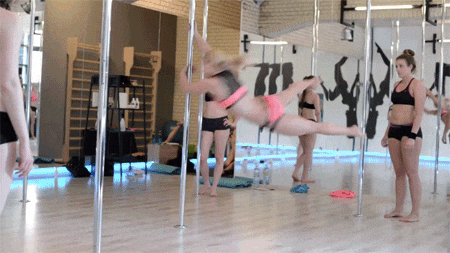 Take a moment to slow down
Lastly, like any retrograde season, it's a cue from the planets and the stars to slow down. We're all rushing from one point to another, and we're moving extremely fast. Planets spin backward to remind us that we need to look back and slow down to appreciate how far we've come, and what we've been doing with our lives, and catch up on what we missed. Above all, it's a reminder to rest. You're doing well, my friend. I'm proud of you.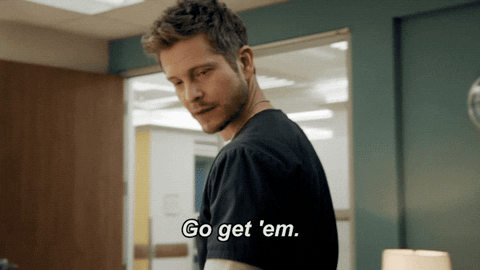 Why you should upgrade to the Dyson V15
Smart and powerful
Are you someone who gets excited over vacuum cleaners? Why hello there and welcome to adulthood. Vacuuming is definitely one of the most satisfying chores at home. The results are instant and seeing all the gunk you were able to remove from your floors and furniture is always so rewarding. This is why I can be quite particular about my vacuums. I need one that makes the task easier and a lot more interesting — like the new Dyson V15 Detect Absolute.
Dyson's latest release in the floor care department is arguably the most intelligent and powerful cordless vacuum in the market today. The suction has improved and is now at 240 Air Watts. Thanks to a Piezo Sensor, the V15's screen will also tell you the kind of particles it's picking up in your home grouped by size. This is something that people will allergies will definitely be thankful for. However, the numbers aren't just there as a party trick or merely for information. There's a practical use for it. As the V15 detects – pun intended – the particles, it also adjusts the suction accordingly. Detection is done up to 15,000 times per second. This allows for the adjustment of the suction power on Auto Mode to be quick and intuitive. Now that's nifty.
The right accessories and attachments for your Dyson V15
The V15 Detect also comes with a whole slew of attachments and accessories. Admittedly, seeing the range of tools and thinking of all the things you can do with them are two of the things that really get me excited when getting a new vacuum. I love how you get multi-use pieces as well as task-specific ones. 
The Digital Motorbar or the V15's main cleaning head now comes with an anti-tangle comb that clears hair from the brush bar. This is something I longed for vacuums to have as detangling hair from brushes and rollers isn't something to look forward to. It's no gimmick either. My hair's been getting longer and I shed almost as much as our corgi. We tested it here at home and it actually works. 
The V15 — both models — come with the Laser Slim Fluffy Cleaner Head which is perfect for seeing microdust and things you may just miss on hard floors. The Hair Screw Tool is the upgrade of the Mini Motorized Tool. It has the power of its predecessor and the anti-tangle technology of the Digital Motorbar. It's perfect for cleaning upholstery, mattresses, and even in your car.
You also get attachments that were available in previous models like the Crevice Tool for those narrow, hard to reach places, Combination Tool, Mini Soft Dusting Brush, and the Stubborn Dirt Brush. The vacuum still comes with a wall mount where your charger can go through, ensuring tidier storage.
The HEPA model comes with a built-in dusting and crevice tool that hides inside the wand when not in use. It seems like a minor addition but makes it much easier to switch from full vacuum to handheld. Extra attachments like the Low-Reach Adaptor makes cleaning under beds and sofas a breeze and the Fabric and Mattress tool for your in-home cleaning. This frees up your Hair Screw Tool for your car.
But what I'm really looking forward to is the launch of the Dyson Pet Groom tool here in the Philippines. Set to arrive in early 2023, this piece is a game changer for pet owners. Living with a corgi means having to deal with shedding all year round. We also have to hoover every single day or else we'll be dealing with fur tumbleweeds throughout our flat which gather more dust and allergens. The new Pet Groom Tool is a brush that you can attach to the main body of your V15. With 364 bristles angled at 35°, you're able to remove loose fur and dander from your pet. Without hurting them, of course. 
Filtering microdust with the Dyson V15
Dyson vacuums have always been pretty idiot-proof. It's a piece of technology that marries form and substance — looking great while packing a lot of power for a cordless vacuum. I've always loved how Dyson vacuums don't use bags. Clearing the bin is easy — hold it over the bin and pull the side handle down. Less waste makes it kinder to the environment. 
The V15 also comes with 5-stages of advanced filtration, capturing 99.99% of particles as small as 0.3 microns. You're not only cleaning your home but the air around you as well. There's no need to keep buying filters and produce more waste because all you have to do is regularly take off the filter, place it under running water to clean, let it dry overnight and put it back. This works for both the regular and HEPA filters.
Sure, the V15 is a tad heavier if you compare it to the Omniglide and the V12 slim. However, it's is a more powerful machine and runs longer. At 60 minutes, I'm able to deep clean most of our two-bedroom home. I've owned the V11 Absolute Extra Pro (a bigger V11 released in Germany) since 2019 and I'd say there's not much difference in weight. I've enjoyed the power I got from V11 and always regarded it as my favorite vacuum, thinking that it's hard to top its suction power as far as cordless vacuums go without making it too heavy. I was actually surprised that the V15 was able to achieve just that.
What's left to improve?
While I'm absolutely smitten by the V15, here's what I would love to see in the next upgrades. A laser on the Digital Motorbar would be great so that we can also see microdust and hair that tends to blend with the color of our carpets. 
Some people online have complained about the lack of a trigger lock. This means you have to keep your finger on the trigger to keep the vacuum running. I think this is more of a question of preference. I don't mind having a trigger lock as an option but I rarely used it in my older vacuums. For those who really think it can be an issue for them, the V12 does come with a start and stop button instead of a trigger.
Price points
The V15 Detect Absolute comes in two variants — V15 Detect Absolute and V15 Detect Absolute HEPA. The main difference is the filter and the colors. The former is in sprayed yellow and nickel and the latter is in a combination of sprayed gold and iron with the HEPA filter coming in a lovely shade of aqua.
The V15 Detect Absolute HEPA variant retails for PhP54,900 and comes with two extra tools (Fabric and Mattress tool and Low-Reach Adaptor) as well as its hidden dusting and crevice tool inside the wand.
The V15 Detect Absolute, meanwhile, is slightly cheaper at PhP50,900. Both models are now available at Dyson stores in the Philippines as well as their official online stores on Lazada and Shopee.
Uniqlo's Mame Kurogouchi FW 2022 collection elevates cool weather outfits
Fall/Winter pieces that you can also use in the tropics
Manila is completely devoid of freezing temperatures. However, it doesn't mean one cannot enjoy pieces from the new Mame Kurogouchi collaboration with Uniqlo. They're great for layering during travel to other countries with cooler climes while being wearable here in the tropics as well.
At a launch event at their Global Flagship Store in Makati on the 11th of November, the team unveiled the latest pieces that come in neutrals and beautiful earth tones. From olive and mustard to a natural beige and the usual blacks, the cool-toned hues are perfect for this time of year. While they're quite on trend at the moment, the colors and silhouettes are also versatile enough to be worn well beyond the current season.
Quite the showstopper is the 3D Soufflé Yarn Bustier. It can be worn by itself or over the Heattech Wool Blend Turtle Neck or even the Heattech Sleeveless Top. The latter, although part of the Heattech collection, is light enough for the tropical weather when worn on its own. The sleeveless top also comes in a silk-blend fabric that adds a bit of sheen while being so smooth to the touch.
The Heattech Wool Blend Flare Slit Leggings also drew attention from the crowd during the launch. Perfect for wearing ankle boots, this is a pair you would prefer to keep on top when you do some layering.
It's not a winter collection with no knits. The Mame Kurogouchi 3D Knit Ribbed Square Neck Long Sleeve Sweater comes with bell sleeves to match the leggings. They also make it easier to dress it up by just adding some accessories. There's also a ribbed skirt that can be taken from day-to-night.
Innerwear is also a big part of the collection. Proving that comfort and style can co-exist, the collection also features hip-hugging underwear and body shapers that aren't the least bit painful to wear. Wireless bras and period panties that Uniqlo already has in its stores are also part of the collection but in the Mame Kuroguochi hues.
Mame Kurogouchi is a womenswear brand established in 2010. It is gaining worldwide recognition for the use of innovative materials, ingeniously constructed details incorporating traditional techniques, and curved lines that accentuate a woman's beauty. Designer Maiko Kurogouchi's commitment to creating clothing with details that allow women to live unrestricted, vibrant lives has captured the hearts of people around the world. This makes her the perfect designer for Uniqlo to collaborate with for comfortable, stylish pieces for FW 2022. The collection is now available in select stores and their online shop. Prices range from PhP590 to PhP1990 for items in the collection.
Uniqlo is running a sale until the 17th of November on some of their regular and seasonal collections. Some items go as low as PhP390. For those living in Laguna, the new Nuvali Roadside Store opens tomorrow, November 16, at Nuvali, Sta. Rosa.