OPPO F9 Review: New design with minor upgrades
Offers more for the same price as its predecessor
OPPO moves quickly to release new smartphones bi-annually. Just five months after the announcement of the OPPO F7, we now have the OPPO F9.
Like most phones that get released within the same year as its predecessor, the upgrades are minor. It has a few new convincing features and it's got the same price as the F7 at launch.
Here's my review of the OPPO F9.
It now has a bigger and taller display at 6.3 inches
The so-called waterdrop notch adds beauty
On the upper-left side is the triple-card slot
Just below it are two buttons for adjusting volume
While on the right is the power/lock button

Sadly, it still uses a micro-USB port
The back of the phone looks pretty
There are now two rear cameras at the back
OPPO gets more stylish with every release
While Xiaomi and Huawei focus on specs, OPPO sticks with design to appeal to buyers. Through Pocophone and Honor, Xiaomi and Huawei are able to offer flagship specs for the price of a midrange device. OPPO has Realme in India but it pivots more towards budget-oriented devices.
The first feature one would notice about the F9 is its display with a 19.5:9 aspect ratio. The 6.3-inch Full HD+ display is the crowning glory of the device. It still has a cutout, but the F9's waterdrop-like notch is not as obtrusive as other's.
OPPO claims the phone has a 90.8 percent screen-to-body ratio. I don't have the means to confirm the numbers, but the display is immersive and enjoyable to watch on. Although there's one problem: There's no option to hide the notch and it covers a portion of the interface with some apps. Fortunately, we were informed that the screen is already topped with the latest Gorilla Glass 6.
When you flip the F9, there's another beauty that'll greet you. The new pattern at the back adds flair to the previously plain F7's rear — unless you have the Diamond Black variant. The rear has the so-called "petal-shaped pattern" and like other flashy devices lately, it plays with light in different angles. Both the Twilight Blue (the unit I'm using) and Sunrise Red models have similar patterns.
Additionally, there's nothing unusual about the placement of the dual rear cameras and the fingerprint reader. They easily blend with the rest of the design. OPPO made a beautiful phone, but it lacks the premium feel of aluminum on the sides. Perhaps, the F11, or whatever the successor will be called, will have a metal frame.
Same performance as before
The F9 looks different from the F7, but it performs about the same. It's still powered by a Helio P60 processor from MediaTek, but it already comes with 6GB of memory in most markets. In India, the regular F9 comes with 4GB of memory while the 6GB variant is called the F9 Pro.
Having the same processor from a five-month-old device is not a big of a deal. The Helio P60 still performs well and outshines some of its competitors in terms of value. Having a MediaTek processor is a way to keep the cost down, but that doesn't mean it's inferior.
There's nothing to complain about the phone's everyday performance. The F9 boots Android 8.1 Oreo out of the box with the latest ColorOS 5.2 on top. Android 9 Pie is already available on some phones, but don't expect it to come to the F9 anytime soon.
ColorOS is pleasing to the eyes, but some may or may not like its iOS-like interface. There are some limitations to the UI especially with the notifications (e.g. no swipe to dismiss them instantly) that pure Android Oreo already has perfected.
Gaming-wise, the Helio P60 packs a punch. It can play intensive games smoothly without any major hiccups. I threw in popular titles like Mobile Legends and PUBG: Mobile, and both had no issues. The latest Asphalt 9: Legends needs to have some optimizations, though, because it lags even in "Performance" settings. I haven't encountered any overheating issues, either.
The secondary rear camera brings bokeh
Adding to the list of new features is the dual rear camera setup. The F9 is still rocking a 16-megapixel shooter with an f/1.8 aperture, but it's now paired with an extra 2-megapixel depth sensor for portrait mode. The depth sensor allows the phone to shoot photos with proper bokeh.
Here are some samples:
As for selfies, you can't go wrong with the 25-megapixel front-facing camera. It captures detailed selfies with an AI-enabled beauty feature. The beauty mode isn't everyone's cup of tea, but it's great to have around when you feel like taking a nice selfie.
Check out our selfies:
Long-lasting, fast-charging battery
It's good to know that OPPO's F series continues to have bigger batteries with every new model: 3200mAh for F5, 3400mAh for F7, and now we have a 3500mAh battery inside the F9. Most importantly, OPPO's acclaimed VOOC Flash Charge is now finally available on the F series.
OPPO claims that a five-minute charge gives enough power for a two-hour voice call. Based on our unit's charging test, a five-minute charge fills it up to eight percent, while a full charge will take about an hour and 20 minutes.
All that juice is enough to last up to two days of light to moderate usage. During workdays, it'll give power from the morning commute until evening dinner.
Is this your GadgetMatch?
The OPPO F9 improves a lot in the design department rather than specifications. That's neither good nor bad. Why? OPPO isn't asking for extra cash for the improvements. Owners of the F7 may feel behind just after a few months of purchase, but they don't have much to envy about the F9 anyway.
I see the F9 as a phone for new OPPO fans or those who like to upgrade from the F5 (even though it's just a one-year-old device) and below. To be even more practical, why not get the F7? It's cheaper, has the same performance, and it's still an amazing selfie phone.
The OPPO F9 with 6GB of memory is priced at PhP 17,990 in the Philippines and INR 23,990 in India. The cheaper variant with 4GB of memory is priced at INR 19,990 in India and VND 7,690,000 in Vietnam.
Final Fantasy VII Remake review: A fresh experience of a timeless tale
Nostalgic and new at the same time
Easily one of the most hyped and anticipated video games over the last five years, Final Fantasy VII Remake has arrived and it is everything I hoped it would be.
It manages to preserve the spirit of the original game while modernizing it in every way imaginable. It feels so close to the Final Fantasy games I grew up playing — those being VII, VIII, IX, and X — while also definitely being a game for 2020. Nostalgic and new at the same time.
Before we proceed, some important declarations: GadgetMatch received an official copy of the game specifically for the purpose of this review. This article will have no spoilers — just a general overview and assessment of the Final Fantasy VII Remake experience.
The devil is in the details
One of the more obvious differences is how the game looks. In 1997, Final Fantasy VII, was a visual breakthrough. It was the first time for a Final Fantasy game of this scale to switch from 2D to 3D.
Being preceded by games like God of War, Horizon Zero Dawn, and Uncharted 4: A Thief's End just to name a few, the Remake won't have the same kind of video game graphics impact. But make no mistake, it serves up a visual experience that is utterly breathtaking.
It starts with the little things. The way the game treats light when you go indoors or outdoors is reminiscent of how your eyes would behave when doing the same. It takes a second before your eyes fully adjust to your surroundings. And this treatment of light is consistent throughout the game.
The cinematography is also a masterclass in visual storytelling. There's a sequence during the beginning of the game where Cloud Strife and Tifa Lockhart (two of the main characters) were interacting and the way they were positioned in relation to each other and to the environment tells you a lot about the current standing of their relationship.
It's a classic show-don't-tell technique and it works wonders. It's also pretty consistent throughout the game. The shots used for each scene were carefully and meticulously thought out. It adds not only to the cinematic flair, but also to the emotion of the game.
Midgar feels alive 
This level of attention to detail is present all over Midgar — the place where most of the game will take place. The way the camera zooms in and out of the city during certain scenes gives you a good grasp of the life and status of Midgar and its people.
The class divide between those living in the upper levels versus those relegated to the slums is very evident in one of the earlier missions. Not just with how the levels are designed, but also with the dialogue of the NPCs (non-playable characters).
There's a stark contrast between how people from the upper level reacted to the bombing of the first Mako reactor to how the people in the slums reacted. People in the upper levels mostly support the authoritarian Shinra — the city's ruling organization. They also happen to be direct benefactors of Shinra's exploits.
Meanwhile, the people in the slums are a mixed bag — some are indifferent, only caring about how they will get through the next day. Some are rightfully afraid of how they will be affected by the ensuing conflict.
By the way, for the uninitiated, the story basically kicks-off with a radical group called Avalanche carrying out the first of a series of bombing missions. The group believes Shinra is syphonying off the planet's life through the Mako reactors. Mako is the planet's lifestream. If it runs out, the planet will most likely wither away.
Action-RPG combat with turn-based feel is extremely satisfying
One of the biggest points of discussion is how the Remake will handle combat. The original game — in true JRPG fashion — was turn-based. That was 23 years ago, and outside of Persona 5, the turn-based style hasn't really attracted plenty of gamers.
What Final Fantasy VII Remake did is fuse that turn-base feel to the more popular Action-RPG type. Something that a lot of gamers today prefer. I wouldn't say it's perfect, but it's pretty darn close.
Here's how it works: When you go into battle, you have direct control over moving around as well as the character's physical attacks. Dealing physical damage raises your ATB meter. Your ATB meter then gives you access to using Abilities, Spells, Items, and whenever they become available — Summons and Limit Breaks.
When you trigger the use of your ATB meter the game goes into this slo-mo mode. It sort of reminds me of "bullet time" from Max Payne or that brief slo-mo in Marvel's Spider-Man that gives you enough time to plan your next move. Except in Final Fantasy VII Remake, that slo-mo is longer, giving you ample time to issue commands for every character in your party.
The whole combat system might also remind you of Kingdom Hearts III, but unlike that game, there's no way you can just charge in and button mash to win fights. Each enemy has to be dealt with differently and you'll have to be very careful and tactical in your approach to win battles.
A great way to jump into Final Fantasy
Another thing that Final Fantasy VII Remake masterfully does is not overwhelm you with all the Final Fantasy things you need to know. It slowly introduces you to the story and the franchise's concepts throughout the game.
The Final Fantasy franchise is full of lore. While each game is a stand alone story, some items, summons, skills, and magic are consistent across all the games.
If you have zero knowledge going in, you'll feel right at home. The franchise's lore is carefully integrated into the main story. If you're a Final Fantasy veteran, the introduction of these concepts flow well enough that they're not at all boring.
It perfectly walks the tightrope of keeping franchise fans happy without alienating any potential newcomers.
A fantastic remake
It was the Final Fantasy franchise that first had me dreaming what it would be like when in-game graphics would finally match cutscenes. Final Fantasy VII: Advent Children — the computer-animated film that served as the follow-up to FF7's story — sparked that dream further.
Final Fantasy VII Remake made that dream come true. The way it transitions from free-roaming to battle to cutscene is seamless. It literally feels like you're playing a computer-animated film.
While we've seen this play out in other games, just the fact that it's an iconic game with iconic characters given new life by modern technology makes it extra special. Playing it made me feel like a kid again. It's exactly the jolt that my jaded adult version needed more than anything.
There's a lot more to this game that can be discussed. So much more can be dissected. Everything from how each character is treated, how the story almost feels like a reflection of society today, the intricacies of its battle system, and many more. I'm excited to have these conversations with fellow gamers.
If you came here looking to find out if you should pick this game up, the answer is a resounding YES. If you pre-ordered (and have already preloaded) the game, let this be a primer for what you're about to step into — a game that's carefully crafted to give you a fresh experience of a timeless tale.
Xiaomi Mi 10 Pro Unboxing and Review: Death of the Flagship Killer
Is this too pricey for a Xiaomi?
Supposed to have launched globally last February, the Xiaomi Mi 10 Pro is rolling out across the globe in spurts, first in China and then in Europe later this month. Is it still the flagship smartphone you can get for less?
In our Xiaomi Mi 10 Pro Unboxing and Review we talk about Xiaomi's new strategy. And answer some of your questions including – can it compete with other Android faves like the Samsung Galaxy S20 Ultra and the Huawei P40 Pro.
adidas SL20 review: Feel like running as fast as The Flash
adidas' best running shoe so far!
About a month ago Adidas released a new running shoe called the Adidas SL20 — this shoe was part of the recent Adidas "Faster Than" campaign where they talked about how being "fast" is not something that's only reserved for elite runners, and that speed isn't always just about distance and time.
Instead, Adidas emphasises that "fast" is more of a personal feeling, which everyone can experience, even if you don't think of yourself as a "fast" runner. They backed this up with a series of videos from all types of people, who run just because they enjoy it.
I have been really intrigued about this shoe because I saw a bunch of people post about it in the Adidas Runners Kuala Lumpur group. As you might already know Adidas has their own Runners group in major cities around the world and they can be super useful to keep you motivated — like right now in Malaysia we're under a lockdown because of the current pandemic.
All runs are on pause but the Adidas Runners KL group has been posting live workout at home sessions which is pretty good and definitely motivates you to stay in shape and workout even from home.
Starting with a bit of a history lesson, the SL20 is a spiritual successor to the ol' Adidas SL72 that dropped way back in 1972. This was a shoe that was designed to be used in the German Olympics at the time, and was worn by a bunch of athletes back then.
SL stands for "Super Light" and it lives up to its name. With the SL20, Adidas designed a lightweight running shoe that is meant to cater to all types of runners, and all speeds, made just for anyone who wants to feel fast. It weighs just about 238 grams, making it one of the lightest running shoes around. Though it is slightly heavier than the Adios 5.
You realize this from the second you slip these on. The SL20 is a shoe that just makes you feel fast, and you really feel like running when you're wearing them which is a really good thing for a running shoe.
This is my first pair of really lightweight running shoes. If you've never worn a pair of lightweight running shoes before, this will feel like a whole new dimension. That being said, I should mention that these are meant more for short, fast runs rather than long-distance ones.
Design and Construction
When you first pick up the SL20 it's very clear that the choice of materials was meant to make sure the shoe is as light as possible. There's a new Light Strike midsole which is much lighter than Boost. But it also has the torsion system, a heel counter, and Continental just like what you'd find on the much more expensive Adidas Ultraboost, which is sweet.
You can see we got the awesome Black-White-and-Orange colorway which is the main marketing colorway for the SL20.
The shoe also comes in a cool black-white-and-gold colorway, along with a more formal all-black colorway as well in case you want something a little more low-key.
Starting with the upper, the SL20 is made of an engineered mesh material which feels extremely thin and a major contributor to the whole lightweight nature of this shoe.
The material seems tough enough but as with any shoe with a thin, breathable upper you'll want to make sure you wear thicker socks or keep a close watch on your toenails, so you don't end up accidentally poking through it.
Similarly, the tongue also has no padding, being just a thin piece of lightweight fabric. The laces are also pretty soft and there are two extra eyelets up top in case you want an even more snug fit.
One small detail that I really liked was the SL20 branding on the lace tips that is color matched to the three stripes on the shoe.
I also noticed that the lacing is also slightly asymmetrical with a bias towards the medial side which helps with that lockdown feeling, and medial support.
Moving on to the heel area, the SL20 has an integrated heel counter which means that unlike the external heel counter which you'd see on the Ultraboost 20, this one is all internal. The heel counter is made of a hard material which allows you to easily slip your foot into the shoe, but also does a great job at locking your heel into place.
Coming to the midsole, as mentioned earlier, it's made out of a new material called "Lightstrike " which is significantly lighter than Boost, which most of y'all have probably heard about. But I'll talk about the midsole later on.
Underneath that, you have the Continental stretchweb outsole with the red torsion propulsion system integrated into the sole. This gives the shoe more structure and control.
Then there's the heel, which is more stiff and supportive but I'll talk about the entire midsole and outsole later on. And for those of you who aren't as familiar with Adidas sneakers, yes it's that Continental, the tire maker.
All in all it's a great looking shoe, with a lot of visual attention to detail in its design.
Quite snug, go up at least half a size
In terms of fit,  the SL20 is supposed to fit true-to-size but it's a bit of a narrow shoe with a rigid toe-box. Since I have wide feet, Adidas sent me a size up which fits pretty well. I'd definitely advise trying these on in a store if you could, because the engineered mesh upper here is not a very stretchable fabric.
So if you have wide feet like I do, you might want to go up half a size or even up a full size. In case you were wondering, the heel-to-toe drop here is the usual 10mm with a stack height of 29/19.
The light in Lightstrike is truly light
Coming to performance, as I have mentioned — the SL20 feels incredibly light, and you feel it immediately as you start running with them. The engineered mesh upper is weirdly lightweight as if it's not even there, and the new Lightstrike foam has a good amount of energy return as well.
The Lightstrike foam itself is pretty interesting. It was originally designed for use in basketball shoes, with the thought being that the foam would have enough cushioning, lightweight, but still be very responsive with some court-feel especially with the kind of lateral movement you see in basketball.
It was first introduced in 2018 in the signature sneakers of former NBA MVP James Harden, before also moving on to the Adizero series of running shoes.
With this purpose in mind, Lightstrike is slightly harder than Boost cushioning, sacrificing some of that soft comfort for better energy return instead. This cushioning, along with the lightweight upper, is the reason why you want to go faster in these shoes.
I found myself running slightly faster with these on, and I'm not even sure why. Maybe it was just a psychological feeling of wearing such lightweight shoes, or maybe it's the overall package of the SL20.
The Torsion system allows for a nice, springy toe-off, and also helps with the energy transition from heel to toe, allowing your foot to go back into its normal state during each strike, and the heel counter keeps your feet firmly locked in.
The slightly harder midsole does mean these are best suited for short distance runs. You could still wear them for long distance or marathon running, but the Lightstrike foam midsole is not as soft a cushion as one would like for a long distance running shoe.
For sprints and everyday jogs, the SL20 is freaking fantastic. But for long distance runs, you might want to check out the Ultraboost 20 or even the ASICS GEL-Nimbus 22 instead.
These shoes really are a lot of fun to run in because they're just so darn lightweight, with great energy return, that push-off sensation really is amazing so maybe some of y'all might actually like them for long distance runs as well.
Coming to the SL20 outsole, it's worth noting that you can also feel any stones or pebbles under your foot with these so they really aren't meant for off-road or cross country runs either — just a road or street runner.
The Continental stretchweb outsole is a great addition, just like what we've experienced on Ultraboost for a while now. These are some of the grippiest rubber outsoles around and this means running on even wet roads is not an issue.
I wouldn't recommend testing these out on icy streets. I'm always paranoid about falling where ice is involved because I've only lived in tropical weather countries, but apart from that, the outsole has no issues gripping and keeping traction even on the rainiest of days.
Overall the Adidas SL20 falls more in the stable end of the spectrum, compared to many other lightweight running shoes. While I still think of it as a neutral running shoe, it has a pretty reasonable amount of stability.
Is this your SneakerMatch?
The Adidas SL20 is just a fantastic running shoe designed for runners who want to run fast. It doesn't matter what your definition of fast is, because this pair will honestly just make you feel fast when you're running with them.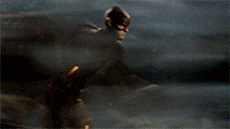 If you're looking for a pair of lightweight running shoes, this is pretty much one of the best options out there right now.
The only real alternative comes from Adidas itself — the Adidas Adizero Boston 8 and the Adidas Adizero Adios 5 — both of which look very similar now to the SL20.
All three belong to the lightweight running shoe category, and they weigh almost the same but the primary difference is their uppers and midsoles, and how they feel when running. Both the Boston and Adios have slightly more premium upper construction, and both have Boost in the midsole, which also means they cost a lot more than the SL20.
The Adios feels more like a racing shoe and offers the least in terms of comfort, whereas the Boston is more of an all-round running shoe. It's firmer and harder than the SL20 but also softer and more comfortable than the Adios.
Out of all three, I think the SL20 is the most comfortable, though of course not as comfortable as the heavier SolarBoost or Ultraboost sneakers.
Bif you're looking for a lightweight running shoe to get you started with running or just to be your first lightweight running shoe, I think the SL20 is for you. Even if you are a trained runner who wants a secondary pair of "fast" shoes — these are definitely for you.
The Adidas SL20 is just for anyone who wants to feel fast, without shifting too far away from a comfortable daily running shoe, but still wanting a pair of lightweight running shoes.
Definitely recommended.