Think pink: ROG decks out devices in black and pink
Bringing black and pink to your area
ASUS Republic of Gamers (ROG) just announced a new special edition series of Electro Punk gaming devices that are stunning and they're decked out in black and pink. From their pink, PNK LTD, line-up to this cyberpunk black and pink combo, ROG has kept releasing eye-catching color palettes to make sure you find the right gear to show off your personalities with.
Hit you with that…
Black and pink: let's talk color; not the four drop-dead gorgeous girls that first came to mind with this new color combo.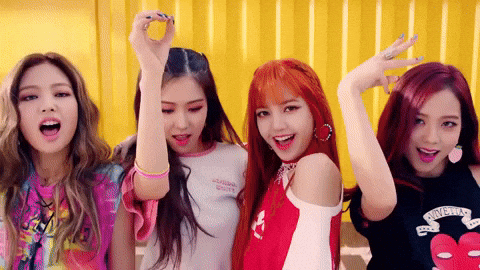 ROG has long integrated Aura Sync into their devices so you can make their devices puke whatever color you liked or felt like. But, not even RGB lighting quite fills the void just as much for some people so, they developed color palettes.
The full Electro Punk set
The Electro Punk color set is available on the: ROG Strix G15 gaming laptop, ROG Strix Go 2.4 headset, ROG Strix Scope TKL keyboard, ROG Strix Impact II mouse, ROG Sheath mouse pad, and the ROG Ranger BP1503 backpack.
ROG Strix G15 Electro Punk gaming laptop
The 15-inch ROG Strix G15 sticks to gaming fundamentals to master it. It's got the latest 10th Gen Intel Core i7 that can shred through everyday work and play; an NVIDIA GeForce RTX 2060, and 240 Hz display. It's perfect for buttery-smooth gameplay while maintaining laptop portability, storage, and durability. If you're looking for a good baseline gaming laptop this is for you.
The Electro Punk edition lays out a sleek stripe around the chassis, highlighted WASD keys, and a pink ROG logo as icing on the cake.
ROG Strix Go 2.4 Electro Punk gaming headset
The ROG Strix Go 2.4 Electro Punk is a USB-C 2.4 GHz wireless headset. It gives you exceptional sound quality with a stable cordless connection to your PC, PlayStation, Xbox, smart devices, and Nintendo Switch. On top of that, it charges fast, has long-lasting battery life, comes with a detachable boom mic, and has built-in buttons for quick and easy volume and mic controls.
The Electro Punk variant has piping hot pink accents in and around the headband, ear pads, and the ROG logo. The rest stays sleek black.
ROG Strix Scope TKL Electro Punk gaming keyboard
The ROG Strix Scope TKL mechanical keyboard was created for fast-paced multiplayer gaming. It's got an enlarged left CTRL key making it easy to find in any FPS frenzy. Gamers can punch in complex commands with confidence with Cherry MX switches. And, with its durable, aluminium-topped construction and compact size, it's the perfect keyboard for travelling to LANs, tournaments, and other esports events.
This Electro Punk variant has keys that accent the edges well. On top of that, Aura Sync lighting shines under every key and through the ROG logo while casting an RGB glow below.
ROG Strix Impact II Electro Punk gaming mouse
Designed with pro gamers in mind, the mouse delivers smooth action in serious play. It's 79g lightweight frame features a pivoted button mechanism for precision speed. And, ROG made sure to make personalizing Impact II's performance easy.
The 6,200 DPI optical sensor ensures accuracy and responsiveness while a DPI button lets you switch between four sensitivity profiles. An exclusive push-fit switch socket design makes it simple to change click resistances and extends the mouse's lifespan.
The programmable buttons above the thumb-rest pop out against the body of the new ROG Strix Impact II Electro Punk gaming mouse. and of course, the Aura Sync-enabled RGB lighting is integrated into the logo, scroll wheel, and front making it shine in theme from top to tail.
ROG Sheath Electro Punk gaming mouse pad
Every Electro Punk edition Strix G15 laptop comes with a special ROG Sheath desk mat that dials up pinpoint precision for gaming mice. The pad measures 35-inches across and 17-inches deep and provides the perfect comfort cushion for your ROG peripherals.
ROG Electro Punk backpack
The Electro Punk collection is more portable with the ROG Ranger BP1503 backpacks. It's got pink piping, patches, and slash across the front. The 15-inch laptop backpack's fabric is durable, lightweight, and water-resistant. And, the mesh netting inside lets users organize their cords tangle-free. It's no gaming backpack without cushioned compartments for keeping everything perfectly snug.
Razer is reviving its left-handed gaming mouse
Boasting 20,000dpi
For such a thriving industry, the gaming peripherals industry still has no easily manufacturable solution for left-handed gaming. Years ago, Razer spent resources to develop an ergonomic solution for the problem. However, because of a lack in demand, the company pulled the product out. Now, Razer is reviving its left-handed gaming mouse.
Initially launched in 2014, the Razer Naga Left-handed Edition combines a thumb-optimized 12-button gaming grid with left-handed ergonomics. All in all, the mouse has 19+1 programmable buttons. Inside, the mouse's new sensor sports 20,000dpi with 99.6 percent resolution accuracy. As a result, the Left-handed Edition is optimized for MMO gaming.
Further, the mouse boasts a durability of up to 50,000 clicks. It boasts slick movement across any surface with PTFE coating. It also a super flexible cable for minimal drag. The mouse's memory can also store up to five profiles.
Razer now claims that it is the only company that sells true left-handed gaming mice. True enough, most left-handed gaming mice today are just symmetrically designed. Basically, the mice's developers did not design ergonomically for another market. Instead, they made a mouse applicable for both markets. Razer says that it expended a lot of resources by developing a truly left-handed mouse, often causing a loss more than a profit.
According to Razer CEO Min-Liang Tan, the newly designed mouse will likely still cause a loss. However, "the more [they] sell, the less of a loss [they] will take on it and the more likely [Razer] can continue to produce it," he said.
Besides the new Naga, Razer also sells the DeathAdder Left-handed Edition, a more minimal gaming mouse for any use. The Naga Left-handed Edition is still an upgrade over the DeathAdder. The new mouse is now available for US$ 99.99.
SEE ALSO: Razer launched a heat-resistant, antibacterial Note 20 case
Hyper Scape is now available on PC, PlayStation 4, and Xbox One
Another exciting and unique battle royale game in the market
Ubisoft wants to join in the fray with their own battle royale game. Much like already successful titles, this new battle royale is free-to-play and available across multiple devices. The combat formula is roughly the same, but this time anarchy is the name of the game. Time to enter the world of Hyper Scape!
Hyper Scape is a 100-person battle royale that adds a more modern twist. Instead of mountains, hills, small towns, and battered scenery, you will compete inside a technologically-advanced setting. With a vareity of weapons, Hacks, and Fusion techniques, you will outlast everyone in Neo Arcadia. The entire game will also feature innovate gameplay mechanics that will surely spice up all the fights.
Along with the new game, Ubisoft also announced its first Battle Pass with a ton of rewards to offer. It includes an unlockable new weapon in the Dragonfly, and a new Hack called Magnet. Apart from these, there will also be limited time modes for players to grind out the Battle Pass along with standard modes.
What the team is truly proud of is its integration to the streaming platform, Twitch. This is possible through the game's Twitch extension called Kudos — an extension purchased through Twitch bits. Essentially, Kudos will allow players to support their favorite streamers and react to exciting gameplay. Furthermore, this feature even contributes to Battle Pass progression by watching Twitch streams.
Hyper Scape is available for the PC through UPlay, the PlayStation 4, and Xbox One.
Xbox Series X confirms a November launch date
Halo Infinite delayed to 2021
Without a doubt, Microsoft and Sony are stuck in a game of chicken. Both companies are waiting for the other to reveal their upcoming console's launch date and price. Once one reveals their cards, the other can change strategies and adapt for the coming console wars. Today, the Xbox Series X confirms a November launch date.
On the official Xbox Wire blog, Microsoft announced a delay for the upcoming Halo Infinite, the franchise's entry for the next-generation console now coming out in 2021. In doing so, the blog also reveals that the console will launch this November right before the holiday season.
Microsoft has also listed down several games coming out for the console (and also past generations) including Assassin's Creed Valhalla, Dirt 5, Gears Tactics, and Watch Dogs: Legion. Since the console is backwards compatible, popular video games from the current generation will also come out for the new console.
Of course, both companies have already hinted at a release date near this year's holiday season. A previous leak has revealed the PlayStation 5's launch date set for November 20. However, Microsoft's latest blog post is the first confirmation from official sources. At least, Microsoft is still holding out on the exact date.
Now, the ball is in Sony's court. Will they launch the PlayStation 5 around the same time? Additionally, how much will both consoles sell for? With the holiday season just around the corner, hype for both consoles are truly ramping up.
SEE ALSO: Samsung Galaxy Note 20 Ultra may support Xbox games