Samsung Galaxy S20 Tactical Edition is built for the military
It has a night-vision mode!
Samsung's Galaxy S20 series has received positive feedback from all sides and now the brand wants to target a niche segment — the military. This is were the Galaxy S20 Tactical Edition comes in. Defense forces across the world use sophisticated means of wireless communication to ensure maximum security in the war room as well as the frontline.
The Galaxy S20 Tactical Edition boasts of being a "mission-ready military smartphone." It's not built for you and me. Armed with features like night-vision mode and stealth mode, it sounds more like a war machine.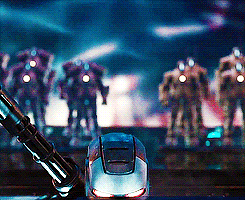 The night-vision mode simply switches off the display so that you don't get blinded by it while wearing actual night-vision gear. The stealth mode switches off all radio communication from the phone so that a nearby interceptor doesn't find you. But to be honest, isn't that exactly what airplane mode does?
However, it's not that different. It's just a normal Galaxy S20 with added software features, security layers, and a massive rugged case. The internal hardware remains unchanged and includes a 6.2-inch AMOLED display, Snapdragon 865 processor, 12GB of RAM, 128GB of storage, and 5G support. However, I doubt the phone will find 5G connectivity, or rather, any connectivity in the middle of a warzone.
Since it's a military product, it needs to have some complex features that are extremely hard to remember. This includes Android Team Awareness Kit (ATAK), Android Precision Assault Strike Suite (APASS), Kinetic Integrated Low-Cost Software Integrated Tactical Handheld (KILSWITCH) and battlefield assisted trauma distributed observation kit (BATDOK).
And obviously, digital military equipment sounds boring without the mention of encryption. So, this phone is in compliance with regulations like NSA's Commercial Solutions for Classified (CSFC) Component's List, and Mobile Device Fundamental Protection Profile (MDF PP) as laid out by the National Information Assurance Partnership (NIAP).
The current trend is to make a phone that can play PUBG perfectly. Samsung is completely flipping the table and putting you in the middle of a battleground, armed with a Galaxy S20.
This won't be available in your nearby Walmart or BestBuy and will be sold via channel partners only. So, we don't even know the pricing.
Samsung Galaxy M51 price and availability in the Philippines
Another monster battery phone!
Samsung's new beast — the Galaxy M51 — is finally making its way to the Philippines. With an official listed page on the Samsung Philippines website, the arrival of this monster battery phone is imminent.
The Galaxy M51 prides itself with a massive 7000mAh battery that supports 25W fast charging. This new midrange phone sports a 6.67-inch Super AMOLED+ Infinity-O display. On its front, you can find an in-display fingerprint scanner and a punch-hole camera housing a 32-megapixel shooter.
It's powered by an octa-core Snapdragon 730G processor, equipped with 8GB RAM and 128GB internal storage. For extra storage, it comes with a MicroSD slot up to 512GB.
Meanwhile, its rear features a quad-camera setup: a 64-megapixel primary sensor, a 12-megapixel ultra-wide-angle lens, a 5-megapixel depth sensor, and a 5-megapixel macro camera.
Regarding its ports, the Galaxy M51 uses a USB Type-C port and the well-loved 3.5mm audio jack. In line with all other Galaxy-branded phones, it'll ship with OneUI out-of-the-box and Samsung Knox, Samsung's multi-layered security feature.
Price and availability
The Samsung Galaxy M51 will retail for PhP 19,990 and will come in two colors: Black and White. It will be exclusively available online starting September 25, 2020, at Samsung's official online store, eCommerce partners such as Lazada, Shopee, Abenson, and MemoXpress, and telecom companies like Globe and Smart. Early birds can score up to PhP 2,098 worth of freebies from September 25-28, 2020.
SEE ALSO: Samsung Galaxy M31: How long does a 6000mAh battery last?
Instagram is being sued for spying on a user's camera
Accessed a camera without permission
The world of social media is rapidly sinking into a period of reckoning. Earlier today, the Trump administration has announced a definitive takedown of TikTok and WeChat starting this Sunday. Apparently, American social media platforms can't catch a break as well. In the United States, Instagram is being sued for spying on a user's camera.
Reported by Bloomberg, a New Jersey Instagram user, Brittany Conditi, filed the complaint against the company in a San Francisco court. According to the lawsuit, Instagram accesses an iPhone's camera even when the app isn't currently active.
Conditi argues that the practice is deliberate and "lucrative" for the company. Instagram allegedly uses the obtained data for "valuable insights and market research."
According to Facebook (who owns Instagram), the issue is a bug and does not indicate any deliberate attempts to spy on users. The company has also said that the bug is now patched in the latest version.
Regardless, Facebook and Apple have butted heads in the past. Since the introduction of iOS 14, Apple has upped its efforts to curb any untoward privacy violations from apps. Even without the current allegations, Facebook's concern (or lack thereof) for privacy is well documented.
Currently, Facebook and Instagram are in a race to catch up with TikTok in the short-form video-sharing trend. Instagram, for one, recently launched Instagram Reels, its own take on TikTok.
TikTok and WeChat will be banned from app stores in the US
So, did the Oracle deal go through?
After months of escalating, the US Commerce Department has announced it'll ban business transactions with TikTok and WeChat. The two apps are owned by Chinese giants ByteDance and Tencent, respectively.
Practically, you won't be able to directly download the app via stores like Play Store and App Store. Furthermore, companies are also barred from hosting these apps in the US. Essentially, the user won't be able to download the app from third-party websites that are hosted in the US.
It also blocks US companies from providing services through WeChat "for the purpose of transferring funds or processing payments within the U.S."
However, it remains unclear whether the announcement means the Oracle-TikTok deal won't be going through. The Trump administration wanted ByteDance to sell its local TikTok operations to an American company.
In the last few months, multiple American giants like Walmart, Twitter, and Microsoft were interested in getting their piece of TikTok. But things haven't moved smoothly and the Chinese government isn't keen on handing over TikTok's algorithm to an American company.
While Oracle has been chosen for a deal with ByteDance, the latter continues to maintain that the ongoing process isn't an acquisition and Oracle shall be a technology partner. This is in stark contrast to what President Trump envisions as a business takeover.
The app ban could be a tactic to pressure the Chinese, but we can't be certain of that right now. Going by the latest statements, it's clear that the administration wants to completely block user's access to these apps and is willing to go the extra mile.