Samsung Galaxy S20 Tactical Edition is built for the military
It has a night-vision mode!
Samsung's Galaxy S20 series has received positive feedback from all sides and now the brand wants to target a niche segment — the military. This is were the Galaxy S20 Tactical Edition comes in. Defense forces across the world use sophisticated means of wireless communication to ensure maximum security in the war room as well as the frontline.
The Galaxy S20 Tactical Edition boasts of being a "mission-ready military smartphone." It's not built for you and me. Armed with features like night-vision mode and stealth mode, it sounds more like a war machine.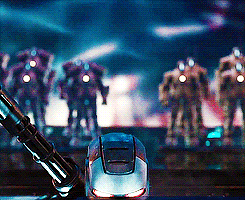 The night-vision mode simply switches off the display so that you don't get blinded by it while wearing actual night-vision gear. The stealth mode switches off all radio communication from the phone so that a nearby interceptor doesn't find you. But to be honest, isn't that exactly what airplane mode does?
However, it's not that different. It's just a normal Galaxy S20 with added software features, security layers, and a massive rugged case. The internal hardware remains unchanged and includes a 6.2-inch AMOLED display, Snapdragon 865 processor, 12GB of RAM, 128GB of storage, and 5G support. However, I doubt the phone will find 5G connectivity, or rather, any connectivity in the middle of a warzone.
Since it's a military product, it needs to have some complex features that are extremely hard to remember. This includes Android Team Awareness Kit (ATAK), Android Precision Assault Strike Suite (APASS), Kinetic Integrated Low-Cost Software Integrated Tactical Handheld (KILSWITCH) and battlefield assisted trauma distributed observation kit (BATDOK).
And obviously, digital military equipment sounds boring without the mention of encryption. So, this phone is in compliance with regulations like NSA's Commercial Solutions for Classified (CSFC) Component's List, and Mobile Device Fundamental Protection Profile (MDF PP) as laid out by the National Information Assurance Partnership (NIAP).
The current trend is to make a phone that can play PUBG perfectly. Samsung is completely flipping the table and putting you in the middle of a battleground, armed with a Galaxy S20.
This won't be available in your nearby Walmart or BestBuy and will be sold via channel partners only. So, we don't even know the pricing.
Reddit cofounder resigns to protest racism
Asks Reddit to find a black replacement
Standing at the forefront of the global conversation, social media is in the middle of the ongoing debate between racism, bigotry, and hatred. While some platforms have proactively moderated potentially inflammatory messages, others have allowed all voices to flourish under the protection of the right to free speech. Naturally, either side is just as controversial as the other.
However, these different platforms can agree that they are all — administrators and users — composed of individuals with different viewpoints and beliefs. Various social media employees, like those in Facebook, have already proclaimed their support for the Black Lives Matter movement and opposition towards those in power who encourage racism.
Today, the social media front has gained a more powerful ally. One of Reddit's cofounders, Alexis Ohanian, has stepped down from his long-held position on the content aggregator's board of directors. Further, he has asked Reddit to replace his spot with someone from the black community.
I've resigned as a member of the reddit board, I have urged them to fill my seat with a black candidate, + I will use future gains on my Reddit stock to serve the black community, chiefly to curb racial hate, and I'm starting with a pledge of $1M to @kaepernick7's @yourrightscamp

— Alexis Ohanian Sr. 🚀 (@alexisohanian) June 5, 2020
Of note, Ohanian is currently married to tennis superstar Serena Williams. His professional choice is also a personal one, as a means to empower his family. Further, he is also donating US$ 1 million to the Know Your Rights Camp, a charity fighting for the rights of minorities.
Current Reddit CEO Steve Huffman has confirmed Ohanian's decision as "a request that [he and the board] will honor," according to an official Reddit announcement. In the same post, Huffman admits to the many deficiencies that his free-for-all platform has propagated throughout the years. Despite clear user policies against racism, Reddit has notoriously housed inflammatory communities designed to spread hate to a wide audience.
Still, Ohanian's surrender of power is one of the stronger shows of support throughout the entire duration of the current movement.
SEE ALSO: Trump signs executive order hunting down Facebook, Twitter for censorship
Next Xiaomi phone will reportedly have a 120x zoom camera
Smartphones cameras are absolutely brutish nowadays. Whether to capture a picturesque landscape, to record a fast-paced basketball game, or to gaze lovingly at all your pores, today's smartphones can already replace our professional cameras in all but the most rigorous of photoshoots. Every year, the industry pushes the boundaries even further into unbelievable levels. What else can a smartphone camera accomplish?
According to Xiaomishka, a Xiaomi-focused outlet, Xiaomi is working on the next level of smartphone cameras. Codenamed the "CAS," an upcoming device will reportedly sport a 108-megapixel camera, capable of up to 12x optical zoom and 120x digital zoom.
Of course, this isn't the first time a smartphone crossed the 100x digital zoom barrier. Earlier this year, the Samsung Galaxy S20 Ultra pushed a similar camera with up to 100x digital zoom. Based on our own tests, the periscope lens is a beast, capturing sights from kilometers away. We can only assume what Xiaomi's upcoming project can do.
To deflate the hype a bit, a camera's digital zoom does not accurately represent its actual capabilities. At maximum digital zoom, photos are usually blurry messes. If you want crisper photos, maximize optical zoom. Though the upcoming Xiaomi device's 12x optical zoom pales in comparison to the digital zoom, it is still one of the more powerful devices to come out.
Inside, the smartphone will reportedly carry a Snapdragon 775G chipset. It is also rumored to follow the Mi CC9 series, which also touted a revolutionary smartphone camera setup last year. The Xiaomi "CAS" will likely debut sometime in July.
SEE ALSO: Mi CC9 Pro Premium Edition has the best cameras on a phone
Google sued for tracking Chrome users in Incognito Mode
Incognito Mode is not really private browsing after all
Over the years, Google has been increasingly scrutinized by the government and public sector for its tracking activities. The latest lawsuit filed in California sheds light on the company's tracking reach. It alleges that the company misleads Chrome users and continues to track their activities even in Incognito Mode.
A law firm from California — Boies Schiller & Flexner — filed the lawsuit with an aim to seek a minimum of US$ 5 billion in damages. The lawsuit alleges that Google intentionally deceived its users who browse in Incognito Mode by continuing to track their activities even when it is supposed to be "private".
However, there's also a chance that the lawsuit may not succeed at all. A Google spokesperson has stated in reply that third parties can still gather any browsing data even when in Incognito Mode. As a matter of fact, there's a disclaimer warning a user that Incognito Mode is not foolproof, and states that any browsing activity might still be visible to third parties, employers, or service providers.
Incognito Mode is not really private at all
By default, Chrome in Incognito Mode doesn't store your browsing history, cookies, and form information. These browsing data tell a lot about the user and keeps them signed in on most sites too.
However, most websites by now also rely on other data to build a profile of its users. Ads and other tracking elements enable third parties to gather data on website visitors. Websites can even gather real-time device information like geolocation and IP addresses. As such, third parties can still infer your browsing activity even in Incognito Mode.
There are many ways to circumvent third-party tracking. One easy way is to use an ad-blocking browser extension that blocks ads and other tracking elements. Other ways include using a much secure browser like Brave, Firefox, and Tor.
As for Google Chrome users, they can only hope that Google changes its course and make the Incognito Mode more private. After all, the company earns a majority of its revenue through ads that track users. Making an Incognito Mode that really blocks ads and other tracking elements will somehow affect their revenue, considering that Chrome is the most popular browser in the world right now.