A question we often get is if you really need a flagship phone to enjoy mobile games on high settings. The short answer is no. The longer answer, read on.

Snapdragon 600 series plus enough RAM
Now more than ever, the processors on midrange phones are more than enough to handle most mobile games. This is especially true with the Snapdragon 675 equipped on the Vivo V15 Pro.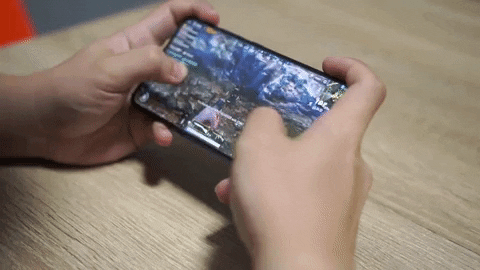 If you pair that processor with the V15 Pro's 8GB RAM, then what you'll get is a phone that will run PUBG on high settings with no hiccups. Same is true for other popular mobile games like Mobile Legends: Bang Bang and Asphalt 9.
AI Assistance
The Vivo V15 Pro also has a game center letting you focus on what you're playing by giving you the option to block calls and notifications while you play.
The AI all over the phone helps manage the RAM you use when you play. So the more you game, the more it knows to allocate more processing power and memory to gaming versus anywhere else.
Dual Fast Charging for more gameplay sessions
Now if you find your V15 Pro running low on juice, don't fret. Dual Fast Charging, which can get you from zero to around 30 percent in just 15 minutes, will have you playing again in no time.
This will give you time to get a chicken dinner in real life before you rake up chicken dinners on PUBG.
---
This feature was produced in collaboration between GadgetMatch and Vivo Philippines.
Samsung Galaxy Z Flip Unboxing, Setup, Photos & Q&A
What to expect when you buy the Galaxy Z Flip
Today is Galaxy Z Flip Day! Thankfully I have fast fingers, and was able to snag one before it ran out online. In this video I pick up in store, unbox and set it up, and answer some of your questions.
This is our Samsung Galaxy Z Flip unboxing.
Samsung Galaxy Z Flip Hands-on
Samsung isn't giving up just yet
It's been a year since the first foldable of Samsung was released. Fast forward today, we have another foldable on the track.
Say hello to the Galaxy Z Flip! Unlike the Galaxy Fold that turns into a tablet, this one is so compact, it can even fit inside your coin purse.
Head on to the video above to know more or click the link here.
Samsung Galaxy S20 Hands-On
Unpacked features just for you
2020 is a year where Samsung is taking a leap of faith by getting out of its comfort zone. The Galaxy S20 may look like last year's Galaxy S10, but it offers double the power and features than its predecessor.
But does that mean the prices also doubled? Find out more by watching the video above or through this link if you can't access it.