5 reasons why you should stick to wired earphones
You don't have to give up comfort and familiarity!
The advent of wireless earbuds has become gospel among my friends — techie and geeks alike. It's like everyone's preaching about switching to wireless like it's some mandatory rite of passage for adults who've been in the workforce for god knows how long.
Though I have my own pair of wireless earbuds, I still have my trusty wired earphones — one that has a 3.5mm jack for my laptop, and one that comes in USB-C for my phone that has no headphone jack. Even before, wired earphones were my savior — from strangers and familiar people approaching me, to keep me entertained in between idle moments, and for being a companion in trying times.
Just like most people, I'm still having a hard time letting go of wired earphones. People had been asking me to stop using one, but I still stand to a few reasons why it's perfectly okay to stick to the familiar.
You're a plug-and-play person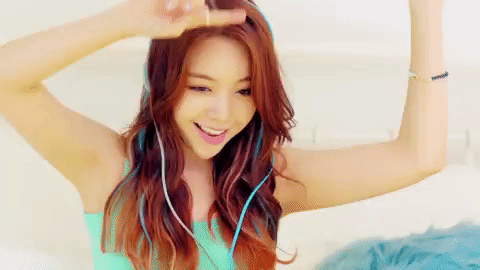 A lot of times, I find myself having trouble with pairing my smartphones to my wireless earbuds. To ensure seamless pairing, you must be using top-of-the-line and/or premium earbuds. Imagine the time you spent trying to connect so you can listen to music when you can just plug your wired earphones to a headphone jack, play your music, and enjoy.
You love the feeling of being connected
I thrive in connections — whether it's people, conversations, or earphones. I feel most reassured when I know I'm connected, and the tangibility of my earphones' connection to my smartphone is comforting — especially when I'm commuting. I'll know right away where my phone is, and having a wired connection makes my loving smartphone safe.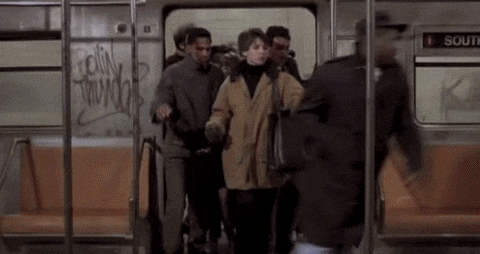 On certain occasions, my smartphone was saved from falling because of my wired earphones. It's these prevented tragedies that reassure me a tangible connection is still a good choice.
You're practical about your choices
Let's admit it: wireless earbuds are expensive. As someone who follows a strict budget, wired earphones are a tad cheaper and is more accessible to most of us. There are plenty of us can't live without music, and wired earphones sometimes become a necessity to keep us from falling apart in between trying times.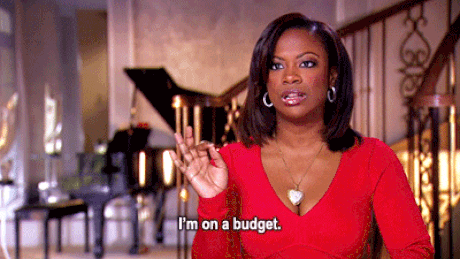 On the other hand, wireless earbuds are considered a luxury — a want, not a need. Imagine losing a pair, or even misplacing it when a pair of wireless earbuds is priced around US$ 100. I don't have the money to replace it easily even with access to a credit card.
You find comfort in familiarity
Some people aren't comfortable with change. Most are hesitant, and even resistant to it — even with the advent of functional and bang-for-the-buck wireless earbuds. If you find comfort in familiarity a.k.a. choosing wired earphones because you've been using it for a long time, that's absolutely fine.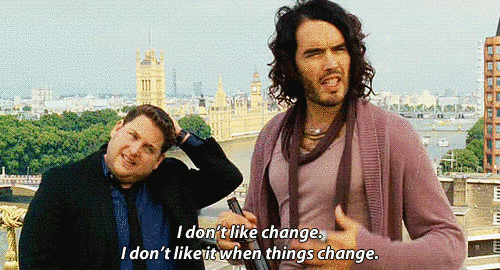 You don't have to change your preferences in life just because someone asked you to do so. Stay unique and love your individuality!
You haven't felt the urge to switch
Lastly, there comes a time in every modern individual where they need to switch to a wireless lifestyle. It could be for convenience, for more flexibility, or for safety during a commute. Whatever it is, you'll always feel the urge to switch and when you do, heed the call.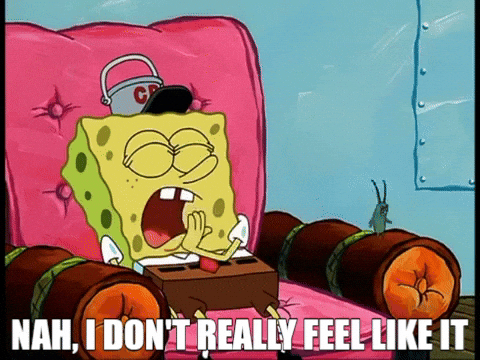 When you feel like you're being called to the other side, that's when you take a leap of faith. If you're still content with using wired earphones, just enjoy it and stop caring what the world thinks. You have your music with you, just keep playing!
SEE ALSO: 6 reasons why you should switch to wireless earbuds
Huawei Freebuds Pro Unboxing and First Impressions
Sounds as good as it looks
Huawei has been killing it in the personal audio department and everyone should really start paying attention. Adding to the lineup is the Huawei Freebuds Pro. It's their answer of sorts to the likes of the AirPods Pro and the Sony WF-1000XM3.
This is what the front of the box looks like. It's a pretty tiny box.
A closer look shows the name of the product in gold. 
Flip it over and you'll see some highlighted features. 
Take out the top cover and you're immediately greeted by the Freebuds Pro. 
Here's a look without the plastic covering.
It's a little tricky to take out but underneath all that is the USB to USB-C Cable and a box.
Pull out the cable and the box and you get this.
Here's a closer look at the cable. 
And here are extra soft silicone plugs so you can find the perfect fit for your ears.
Now, let's go back to the Freebuds Pro. Here's the back of the charging case with the Huawei text. 
You flip it over to open it and reveal the earbuds. 
The buds are tinier — the tiniest they've released over the past year.
On the bottom of the case is the USB-C port. 
And on its right side is the bluetooth pairing button. 
But if you simply open the case next to a Huawei phone — here it's the Huawei Mate 40 — it'll immediately detect it and ask to pair. 
When you press connect, it'll show you right away how to operate the Freebuds Pro. 
After that, it'll show you the battery life of each Freebud Pro and the case. 
As mentioned earlier, in terms of the size of the stem, it's a lot smaller than the previous two releases. 
The cases also vary in shape and size.

Here's what they look like when worn. 
First impressions 
I've only had the Freebuds Pro for a little over 24 hours at the time of writing. I've since used it on a video call meeting and to listen to the Eyes Wide Open album by TWICE.
So far, it's performing exactly as advertised. It carries over the noise-cancellation excellence from the Freebuds 3 and Freebuds 3i. In fact, the Freebuds Pro combines the best practices of the aforementioned devices thanks to a number of engineering and design choices.
Sound quality is also right around what I expected based on my previous experiences with other Huawei audio products. It's certainly two steps above the Freebuds 3i in terms of overall sound quality.
Music comes off as crisp and clean as the Freebuds 3 but we'll have to try it out for a little longer for a more definitive take. Same goes for the battery life.
The controls are also more intuitive. If you are coming from the Freebuds 3, it is a little different. Here's a photo of me assuming the controls are the same. Nope, I didn't pay attention to the prompts during set-up. What an idiot.
Price and availability 
In the Philippines, it retails for PhP 7,999 — around PhP 1,000 cheaper than the launch price of the Freebuds 3 (PhP 8,990).
Pre-order period is from November 27 to December 3. If you pre-order you'll get freebies worth PhP 3,989.
Huawei Band 4 — PhP 1,890
Entertainment Gift Package — PhP 2,099
Apple HomePod mini Review: Best Small Smart Speaker?
Another 'mini' in Apple's portfolio
Small in size, but not terrible performance! Here is Apple's latest smart speaker, the HomePod mini.
At around US$ 99, it's simply not the cheapest smart speaker around. But is it worth the price and the hype?
Find out more in our Apple HomePod mini review by clicking this link.
OPPO Enco W51: Noise off, your world on
For when you like to zone out or focus
Since the start of the pandemic, we have been shrouded with bad news and negativity. With daily updates of COVID-19 cases and deaths, national issues, controversies and bashing all over social media, you can't help but wish you have a way to drown out all the noise and focus on the things and people that matter.
I thought living alone was enough to keep me on track of things I have to accomplish and personal goals I want to achieve. However, there were just really too many distractions.
Luckily, just before the long weekend of November, I got my hands on the perfect partner for focus and tranquility — the OPPO Enco W51 True Wireless Headphones.
Just the right fit
As someone who's been in search for the best earbuds, I've always preferred ones that had similar aesthetics with the Apple AirPods. I would always try out the ones with black variants in stores such as the Joyroom JR-TO4S TWS Earbuds that exudes sleekness and elegance.
So when I acquired the OPPO Enco W51, its design was visually refreshing and I didn't expect that it would also be just the right fit for me.
The W51 uses flat stems compared to the AirPods that used cylinders with a unibody construction. The inner surface of this pill-shaped earbud has a matte finish while its outer surface has a glossy look, adding a nice and sleek touch to its overall design.
The earbuds are lightweight and breathable and it uses silicone tips that doesn't sit too deeply inside my ear, providing a comfortable wearing experience. I tried all the sizes of the tips and I figured the default medium size fit me best.
The earbuds don't easily fall off my ears even when I wore it while doing HIIT workouts at home. I also didn't have to worry when I sweat since the W51is structurally designed for IP54 dust and water resistance.
It's even a bonus that these earbuds came in a pillow-shaped plastic case that has a glossy finish, making it easy to carry and slide in and out of my pocket when I had to go out for errands.
The perfect pair 
One thing that really worked to my advantage is that the W51 seamlessly paired with my device the moment I opened the case. As it supports Bluetooth 5.0 and adopts the newest Bluetooth low-latency binaural transmission standards, it also provides stable connection even when my phone is not beside me.
I didn't experience any lags and delays with the audio when I listened to music via Spotify or watched videos on Youtube or Netflix.
I also thoroughly enjoyed my K-Drama marathons or sound trip sessions at night after work, since I was able to prove that I can really use the W51 for 3.5 to 4 hours straight without returning it back in its case.
Drown out all the noise. Listen to what matters.
On certain days that I wanted to isolate myself from everything that's happening around me and really need to focus on work or a side hustle, the W51 instantly became my best duo.
As OPPO's first TWS earbuds to offer active noise cancellation as it is equipped with triple microphone noise reduction technology, it did a surprisingly good job at cutting out ambient sounds.
When Typhoon Rolly and Ulysses ravaged the metro, I was still able to finish my work presentations and read through my books without being distracted. I just had to double tap the left stem to enable active noise cancellation and it totally blocks out the sound of rain and howling winds.
I even tried listening to music on my phone while a Youtube video plays on my laptop and I was surprised that I could no longer hear the voice of the vlogger.
Moving to its microphone performance, the OPPO Enco W51 delivers remarkable call quality for both ends of calls.
I've been using these earbuds for team meetings, voice and video calls with friends and family for almost three weeks. When I ask if they can hear me clearly, they would say that my voice is loud and clear as if I'm just in front of them and they can't even hear any ambient sounds.
Is this your GadgetMatch?
With features that are not so often seen in true wireless earbuds at this price, the OPPO Enco W51 is actually a good bargain. It's a pretty great contender when compared to premium headphones from Sony or the Apple Airpods Pro with its seamless pairing, active noise cancellation, water and dust resistance, and excellent call quality.
If you're someone who likes to zone out from time to time to time the OPPO Enco W51 could be your GadgetMatch. If you want to eliminate noise and unnecessary chatter when you're doing something important like talking to someone who you'd really want to engage with or just want some relaxation by listening to your own world, this TWS pair does the job admirably.
It retails for PhP 3,690 in the Philippines and is available in floral white.