6 reasons why you should switch to wireless earbuds
It's time to go untethered!
The year 2020 has been a game-changer for me on a lot of fronts. One change I've encountered was deciding to give wireless earbuds a try after using 3.5mm and USB-C wired earphones for years.
When I got the Galaxy Buds, I approached it with hesitation, wondering how this accessory will benefit me. Fast forward to today, I've realized how convenient it is to live with wireless earbuds.
If you're contemplating whether you need to switch or maybe give it a try, here are the reasons why you should, based on my experience.
You have a lot of physical activities
Back on my first day at the gym, I realized I needed music to keep me pumped up. Having wired earphones can restrict my movement, while wireless in-ear headphones were annoying to dangle around my nape.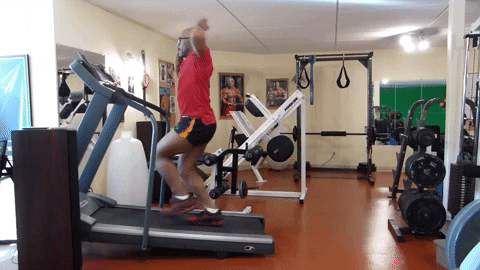 A pair of wireless earbuds seemed to be a perfect choice since it offered flexibility. For instance, it allows me to move around the gym while I dance to "As If It's Your Last" by BLACKPINK. I can freely lift weights, run and do cardio, and even relax through yoga. It's really a perfect companion for your physical activities!
You want music wherever you go
My office setup — both at home and in the GadgetMatch HQ — requires a sleek, clean desk and an open space where I can shoot devices quickly yet beautifully. In between my desk duty and photoshoots, I need music to accompany me as I move around. Wireless earbuds provided constant playback, as long as I'm within the reach of its bluetooth radius.
This proved helpful since I can't function without my playlist, and having it constantly playing wherever I go ensures my productivity will always be at its peak.
You value freedom and independence
Wireless earbuds made me embrace my independence and love for freedom. Not being tied to a tangible connection, I realized that you can have an awesome connection even from a distance.
This can also apply to your relationships, and this is me preaching that it's okay to be away from your significant other sometimes. You don't have to be at each other's throats or have your smartphone in your pocket at all times to enjoy a solid connection. Distance means nothing when two hearts want each other.
You hate organizing cables
If you're like me who end up breaking cables because of the inability to properly tangle it, then a pair of wireless earbuds is a good choice.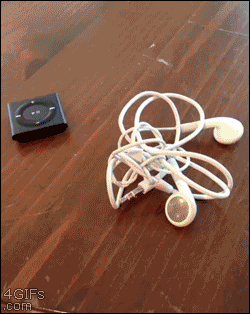 Just make sure you're not forgetful as to not misplace your charging case and your earbuds.
You want to feel like a secret agent
What I love about wireless earbuds is how it made me feel like I'm a secret agent from my favorite action and sci-fi movies. Its gesture controls are splendid: I can switch tracks, answer calls, and pause my music with just flicks and touches.
It's also convenient during my commutes, not having to get my phone out of my bag when playing music or answering a call.
You have the money to spend
I've said it many times before — both online and offline — but wireless earbuds are considered a luxury. If you have the means, go and get it. Wireless earbuds are best enjoyed if you have the money to spend, so you can buy a device that isn't just functional, but also fits your personality and lifestyle.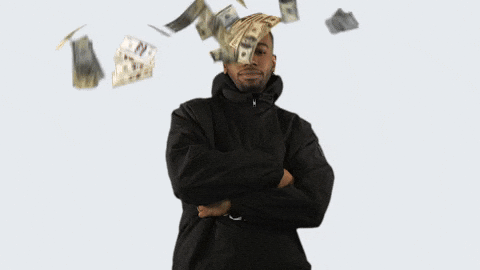 Right now, there are many wireless earbuds available in the market, but the most affordable ones sometimes don't last long. Up until now, it's difficult to have a cheaper option without compromise. Just make sure you get your money's worth!
Samsung announces larger S Pen Pro
And a brand new S Pen
Because of the controversial charger decision, the recently launched Galaxy S21 series lost a lot of momentum for its more bombastic features. For example, did you know that Samsung now supports third-party styluses outside of Samsung's own S Pens? Additionally, Samsung is launching the S Pen Pro.
Before that, however, Samsung has also announced a brand-new S Pen. Compared to the tiny stylus from the Galaxy Note series, the new S Pen is larger, making it more comfortable to hold. However, there is a tradeoff: The new S Pen doesn't have an internal battery. It won't have the same Bluetooth functionalities as the ones from the Galaxy Note series. At the very least, infused with Wacom's technology, the new S Pen still has some functions for Samsung's smartphones.
Now, onto the S Pen Pro. Compared to the new S Pen, the S Pen Pro is even larger. Since it's bigger, it can fit an internal battery, which adds Bluetooth functionality including external buttons like a shutter for the camera.
Because both new variants are larger, they can't fit inside a smartphone slot. They can, however, fit on a smartphone case.
So far, Samsung has not announced any robust specifications yet. We don't know how big the new S Pens are or how much they will cost. However, the company has promised that both will launch sometime this year. For now, Samsung users, especially for the new Galaxy S21 Ultra, can still use their old S Pens from the Galaxy Note series.
SEE ALSO: Samsung will remove the free charger from more phones
Samsung Galaxy Buds Pro Review: Better than AirPods Pro?
Finally, real Active Noise Cancellation out of the box
Samsung has unveiled the newest Galaxy Buds Pro alongside the announcement of the latest Galaxy S21 series.
Other than the new design, better sound quality, and surround sound setup, there's now a real and intelligent Active Noise Cancellation.
But do these earbuds live up to its 'Pro' branding? Watch our Samsung Galaxy Buds Pro review by clicking the video link right here.
Samsung launches Galaxy Buds Pro with intelligent ANC
Also has IPX7 water resistance
Samsung is going from Live to Pro in the True Wireless (TWS) earbuds department with the all new Samsung Galaxy Buds Pro. 
Samsung took their sweet time slapping on the "Pro" tag but it seems it's well worth the wait. Headline features include intelligent Active Noise Cancellation or ANC and IPX7 water resistance among others.
The Galaxy Buds Pro has intelligent Active Noise Cancellation or ANC. It's smart enough to adjust the noise cancelling levels depending on your situation and surroundings. If you're out walking, it'll adjust the noise levels to make sure you still hear if some vehicle is about to run you over. We don't want anyone getting run over.
It can do this thanks to multiple audio settings that mimic multi-directional surround sound. It has a 6.5mm tweeter and 11mm woofer for better sound.
Additionally, it has IPX7 water resistance making it an ideal companion for when you're working out. We all know it's easier to get pumped up when you have your workout playlist blasting in your ears.
If you like to game, it has a Game Mode that reduces audio latency making sure you're immersed in your gameplay.
It promises up to five (5) hours of Playback with ANC and up to 18 hours total. You can get up to 30 minutes of playback after 30 minutes of charging.
Pricing and availability
US — Galaxy Buds Pro
The Galaxy Buds Pro comes in three colors — Phantom Violet, Phantom Black, and Phantom Silver. It'll retail for US$ 199.99 and will be available on January 14 on Samsung.com and January 15 with other retailers.
Philippines – Galaxy Buds Pro
Galaxy Buds Pro come in three colors: Phantom Black, Phantom Silver, and Phantom Violet. It will be exclusively available for pre-order at PhP 9,990 on Samsung.com starting January 18 until January 28.
Those who avail of the pre-order will get a free wireless charger pad worth PhP 1,499. The Galaxy Buds Pro will be available nationwide beginning January 29.