6 reasons why you should switch to wireless earbuds
It's time to go untethered!
The year 2020 has been a game-changer for me on a lot of fronts. One change I've encountered was deciding to give wireless earbuds a try after using 3.5mm and USB-C wired earphones for years.
When I got the Galaxy Buds, I approached it with hesitation, wondering how this accessory will benefit me. Fast forward to today, I've realized how convenient it is to live with wireless earbuds.
If you're contemplating whether you need to switch or maybe give it a try, here are the reasons why you should, based on my experience.
You have a lot of physical activities
Back on my first day at the gym, I realized I needed music to keep me pumped up. Having wired earphones can restrict my movement, while wireless in-ear headphones were annoying to dangle around my nape.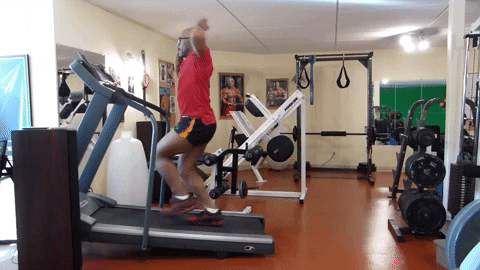 A pair of wireless earbuds seemed to be a perfect choice since it offered flexibility. For instance, it allows me to move around the gym while I dance to "As If It's Your Last" by BLACKPINK. I can freely lift weights, run and do cardio, and even relax through yoga. It's really a perfect companion for your physical activities!
You want music wherever you go
My office setup — both at home and in the GadgetMatch HQ — requires a sleek, clean desk and an open space where I can shoot devices quickly yet beautifully. In between my desk duty and photoshoots, I need music to accompany me as I move around. Wireless earbuds provided constant playback, as long as I'm within the reach of its bluetooth radius.
This proved helpful since I can't function without my playlist, and having it constantly playing wherever I go ensures my productivity will always be at its peak.
You value freedom and independence
Wireless earbuds made me embrace my independence and love for freedom. Not being tied to a tangible connection, I realized that you can have an awesome connection even from a distance.
This can also apply to your relationships, and this is me preaching that it's okay to be away from your significant other sometimes. You don't have to be at each other's throats or have your smartphone in your pocket at all times to enjoy a solid connection. Distance means nothing when two hearts want each other.
You hate organizing cables
If you're like me who end up breaking cables because of the inability to properly tangle it, then a pair of wireless earbuds is a good choice.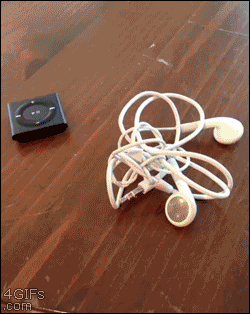 Just make sure you're not forgetful as to not misplace your charging case and your earbuds.
You want to feel like a secret agent
What I love about wireless earbuds is how it made me feel like I'm a secret agent from my favorite action and sci-fi movies. Its gesture controls are splendid: I can switch tracks, answer calls, and pause my music with just flicks and touches.
It's also convenient during my commutes, not having to get my phone out of my bag when playing music or answering a call.
You have the money to spend
I've said it many times before — both online and offline — but wireless earbuds are considered a luxury. If you have the means, go and get it. Wireless earbuds are best enjoyed if you have the money to spend, so you can buy a device that isn't just functional, but also fits your personality and lifestyle.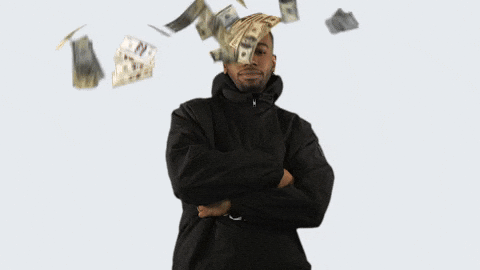 Right now, there are many wireless earbuds available in the market, but the most affordable ones sometimes don't last long. Up until now, it's difficult to have a cheaper option without compromise. Just make sure you get your money's worth!
Redmi Earbuds S are the most affordable TWS offering
The price is unbelievable
In India, Xiaomi's Redmi division looks after the affordable segment while Mi-branded products are for the premium segment. On the side, POCO is now an independent brand. Continuing with the new strategy, Redmi today announced the launch of their new TWS earbuds, the Redmi Earbuds S.
Just a couple of weeks ago, the Mi True Wireless Earphones 2 were announced in the country but they are far from affordable. To bridge this gap, the Redmi Earbuds S has been unveiled. It's worth noting that they are the same as the Redmi AirDots S, which were launched in China earlier.
The Earbuds have 7.2mm drivers and are IPX4-rated for water resistance. The individual buds weigh only about 4.5g each. The company's marketing has focused on how good their bass is, but we'll be able to confirm that in our review later.
For connectivity, it leverages SBC codec, a commonly used protocol via Bluetooth. However, a low-latency mode has also been added to aide gaming. The earbuds are said to deliver four hours of playback on a single charge and the case can extend this to 12 hours.
The Earbuds S also has a physical button on either side to control media playback or skip tracks. The gaming mode can be triggered by pressing the function key thrice.
The Redmi Earbuds S will cost INR 1,799 (US$ 23) and will go on sale starting May 27 via Mi.com and Amazon.
These earbuds are an entry-level option for someone who's looking for a pair of TWS earbuds. Instead of rich features, the point of this product is to offer an affordable option to the end-user.
Apple moving its AirPods assembly line to Vietnam
iPhone production is next in line
Apple has started shifting its iPhone production line to India but it doesn't end there. With the ongoing trade war between China and the US, more companies are slowly finding alternatives — such is the case with Apple moving AirPods assembly to Vietnam.
Asia Nikkei's report indicated that Apple has already done production trials of the AirPods line in Vietnam last year. Just this month, numerous buyers (including a MacForums user) have pointed out the sudden change. The 'Assembled in Vietnam' engraving at the back of the AirPods Pro is prominent since loyal users know that Apple products are assembled in China.
Apple is now selling AirPods Pro models that are Assembled in Vietnam pic.twitter.com/UZWNHtcBi4

— Alireza (@alixrezax) May 20, 2020
A Reddit user initially shared his concern about the product's authenticity, even before the mentioned tweet started gaining attention.
It says mine are made in Vietnam but all other ones say China ? Should I be worried or it has nothing to do with it?? from r/AirpodsPro
Even a staff from The Verge shared a photo of her recently bought AirPods Pro with the same engraving.
A follow-up report stated that the mass production of the new AirPods units took place in Vietnam last March. Despite the pandemic, they were able to secure permits from Vietnamese officials to bring in engineers for better and smoother production.
Some of the old EarPods were also assembled in Vietnam, which means the country isn't exactly new to assembling Apple's audio accessories. Even Apple's long-awaited AirPods Studio might be produced there as well.
A recently-published article by DigiTimes states that other than India, they're also moving the iPhone production line to Vietnam. It makes sense considering Foxconn has already built factories in the northern province of Bac Giang.
OnePlus TWS earbuds could look like the AirPods
Why are we not surprised?
Apple was the first company to remove the 3.5mm headphone jack in iPhone 7 and release a wireless solution, the AirPods. Now, every phone maker wants a piece of the pie, and now a OnePlus TWS is coming our way as well.
Reliable leakster Max J. has revealed an illustration of the upcoming OnePlus truly wireless earbuds and they look eerily similar to the Apple AirPods. The signature in-ear design without rubber tips is considered to be Apple's design language and many makers have tried to replicate it.
Realme launched the Buds Air this year and they look exactly like the AirPods. Even the charging case is a lookalike. Even the OPPO Enco Free wireless earbuds have a cop-cat design and are indistinguishable.
— Max J. (@MaxJmb) May 15, 2020
On the other hand, Xiaomi unveiled the Mi True Wireless Earphones 2 and they have an entirely different design. The brand seems to have focused more on functionality than looks.
OnePlus has already released wireless earphones in the past, but they haven't been truly wireless. The OnePlus Bullets Wireless and Bullets Wireless 2 had their own design language and were built to offer a premium experience. Along with the OnePlus 8 series, the company announced an affordable version called the Bullets Z.
Rumors suggest OnePlus could launch a midrange phone dubbed the OnePlus Z or OnePlus 8 Lite in July. These earbuds are expected to launch alongside the phone.