6 reasons why you should switch to wireless earbuds
It's time to go untethered!
The year 2020 has been a game-changer for me on a lot of fronts. One change I've encountered was deciding to give wireless earbuds a try after using 3.5mm and USB-C wired earphones for years.
When I got the Galaxy Buds, I approached it with hesitation, wondering how this accessory will benefit me. Fast forward to today, I've realized how convenient it is to live with wireless earbuds.
If you're contemplating whether you need to switch or maybe give it a try, here are the reasons why you should, based on my experience.
You have a lot of physical activities
Back on my first day at the gym, I realized I needed music to keep me pumped up. Having wired earphones can restrict my movement, while wireless in-ear headphones were annoying to dangle around my nape.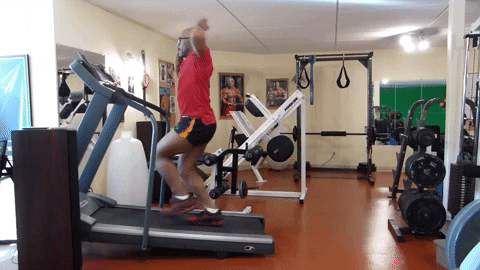 A pair of wireless earbuds seemed to be a perfect choice since it offered flexibility. For instance, it allows me to move around the gym while I dance to "As If It's Your Last" by BLACKPINK. I can freely lift weights, run and do cardio, and even relax through yoga. It's really a perfect companion for your physical activities!
You want music wherever you go
My office setup — both at home and in the GadgetMatch HQ — requires a sleek, clean desk and an open space where I can shoot devices quickly yet beautifully. In between my desk duty and photoshoots, I need music to accompany me as I move around. Wireless earbuds provided constant playback, as long as I'm within the reach of its bluetooth radius.
This proved helpful since I can't function without my playlist, and having it constantly playing wherever I go ensures my productivity will always be at its peak.
You value freedom and independence
Wireless earbuds made me embrace my independence and love for freedom. Not being tied to a tangible connection, I realized that you can have an awesome connection even from a distance.
This can also apply to your relationships, and this is me preaching that it's okay to be away from your significant other sometimes. You don't have to be at each other's throats or have your smartphone in your pocket at all times to enjoy a solid connection. Distance means nothing when two hearts want each other.
You hate organizing cables
If you're like me who end up breaking cables because of the inability to properly tangle it, then a pair of wireless earbuds is a good choice.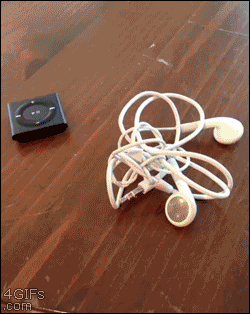 Just make sure you're not forgetful as to not misplace your charging case and your earbuds.
You want to feel like a secret agent
What I love about wireless earbuds is how it made me feel like I'm a secret agent from my favorite action and sci-fi movies. Its gesture controls are splendid: I can switch tracks, answer calls, and pause my music with just flicks and touches.
It's also convenient during my commutes, not having to get my phone out of my bag when playing music or answering a call.
You have the money to spend
I've said it many times before — both online and offline — but wireless earbuds are considered a luxury. If you have the means, go and get it. Wireless earbuds are best enjoyed if you have the money to spend, so you can buy a device that isn't just functional, but also fits your personality and lifestyle.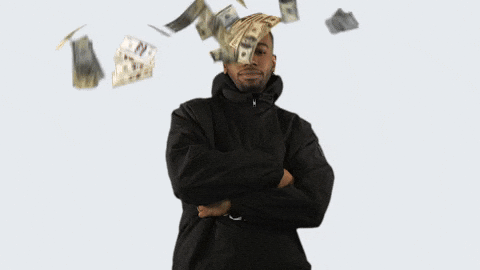 Right now, there are many wireless earbuds available in the market, but the most affordable ones sometimes don't last long. Up until now, it's difficult to have a cheaper option without compromise. Just make sure you get your money's worth!
Apple has removed free chargers from the Apple Watch
For eco-friendly reasons
Three months ago, a spicy rumor made its way across the internet. According to an analyst, Apple will stop shipping upcoming iPhones with a free charger. Naturally, the rumored decision met with a lot of criticism. Now, however, all rumors are gone; Apple has removed free chargers from the Apple Watch.
In the big Time Flies event today, Apple announced the Apple Watch Series 6 and the Apple Watch SE. Though both smartwatches have impressive specs, they will miss one of the most essential accessories for devices: a plug-in charger. Instead of the wired adapter, the device should come with a wireless adapter for wireless charging.
Finally, Apple has confirmed the landmark decision. Announced by Lisa Jackson, Apple's vice president of environment, policy, and social initiatives, the accessory's removal comes as part of Apple's initiative to reduce the company's environmental impact. The company has previously announced a plan to go carbon neutral by 2030.
Of course, Apple might have other reasons to remove the charger. According to a previous rumors, 5G hardware has considerably upped Apple's costs across the board. Removing "non-essential" accessories might reduce Apple's productions costs and might keep prices relatively around the same range. Curiously, the Apple Watch's titanium and Hermes models will still ship with power adapters, despite the on-paper environmental reasons.
There it is: Apple removing USB power adapters from Apple Watch. Next month: iPhone.

— Mark Gurman (@markgurman) September 15, 2020
Also, according to a new rumor, Apple isn't stopping with the Apple Watch. Tech leaker Mark Gurman has hinted that Apple is also removing the power adapter from the iPhone 12's box.
Unfortunately, Apple did not announced the much-awaited iPhone 12 during the Time Flies event against previous speculation. The company is still set to release the next iPhone generation sometime in the next quarter. If the trend has truly started, you might not see a free charger next month anymore.
IKEA, ASUS ROG launching affordable gaming furniture, accessories
We need a sneak peek!
Another thing to add to the things we didn't expect from this year but, has left us thinking, "huh, sounds about right." IKEA and ASUS ROG are partnering to create a line of affordable gaming furniture and accessories.
The IKEA Product Development Center in Shanghai will be developing all 30 products in this line-up. And, if you're wondering who's designing these products, you're in for a treat. IKEA's designers stacked up on design concepts and critiques from ROG designers, professional gamers, and gaming enthusiasts to really nail down aesthetic, comfort, and functionality.
IKEA is happy to be teaming up with ROG to smoothly marry its home furnishing expertise with ROG's exceptional gaming technology and design.
There's a catch though. I won't lie, I was hoping they'd launch their partnership with tantalizing patent designs. But, we're left with imagination to fully take its course on this one. Design, concepts, and patents of the "affordable gaming furniture and accessories" haven't officially been released. For now, the most obvious assumption of items in the line-up would be gaming desks and chairs.
A quick search on IKEA for gaming desks and chairs show decent products to have on anyone's set-up so we're looking forward to designs they've mustered up with this partnership. The line-up is launching in China in February of 2021 and will be available in the US and elsewhere by October 2021.
Huawei MateBook X (2020) + FreeBuds Pro + Watch GT 2 Pro Hands-On
Huawei ecosystem done right
It seems like the pandemic isn't stopping companies from announcing their newest tech. Today, Huawei announced not just new software features, but also their latest hardware in the annual Huawei Developers' Conference (HDC).
Whether it's the newly-updated MateBook X, Pro-rated iterations such as the FreeBuds Pro and the Watch GT 2 Pro.
Head over to our latest hands-on video as we talk about these devices and how Huawei's seamless ecosystem can make your life meaningful.