adidas SL20 review: Feel like running as fast as The Flash
adidas' best running shoe so far!
About a month ago Adidas released a new running shoe called the Adidas SL20 — this shoe was part of the recent Adidas "Faster Than" campaign where they talked about how being "fast" is not something that's only reserved for elite runners, and that speed isn't always just about distance and time.
Instead, Adidas emphasises that "fast" is more of a personal feeling, which everyone can experience, even if you don't think of yourself as a "fast" runner. They backed this up with a series of videos from all types of people, who run just because they enjoy it.
I have been really intrigued about this shoe because I saw a bunch of people post about it in the Adidas Runners Kuala Lumpur group. As you might already know Adidas has their own Runners group in major cities around the world and they can be super useful to keep you motivated — like right now in Malaysia we're under a lockdown because of the current pandemic.
All runs are on pause but the Adidas Runners KL group has been posting live workout at home sessions which is pretty good and definitely motivates you to stay in shape and workout even from home.
Starting with a bit of a history lesson, the SL20 is a spiritual successor to the ol' Adidas SL72 that dropped way back in 1972. This was a shoe that was designed to be used in the German Olympics at the time, and was worn by a bunch of athletes back then.
SL stands for "Super Light" and it lives up to its name. With the SL20, Adidas designed a lightweight running shoe that is meant to cater to all types of runners, and all speeds, made just for anyone who wants to feel fast. It weighs just about 238 grams, making it one of the lightest running shoes around. Though it is slightly heavier than the Adios 5.
You realize this from the second you slip these on. The SL20 is a shoe that just makes you feel fast, and you really feel like running when you're wearing them which is a really good thing for a running shoe.
This is my first pair of really lightweight running shoes. If you've never worn a pair of lightweight running shoes before, this will feel like a whole new dimension. That being said, I should mention that these are meant more for short, fast runs rather than long-distance ones.
Design and Construction
When you first pick up the SL20 it's very clear that the choice of materials was meant to make sure the shoe is as light as possible. There's a new Light Strike midsole which is much lighter than Boost. But it also has the torsion system, a heel counter, and Continental just like what you'd find on the much more expensive Adidas Ultraboost, which is sweet.
You can see we got the awesome Black-White-and-Orange colorway which is the main marketing colorway for the SL20.
The shoe also comes in a cool black-white-and-gold colorway, along with a more formal all-black colorway as well in case you want something a little more low-key.
Starting with the upper, the SL20 is made of an engineered mesh material which feels extremely thin and a major contributor to the whole lightweight nature of this shoe.
The material seems tough enough but as with any shoe with a thin, breathable upper you'll want to make sure you wear thicker socks or keep a close watch on your toenails, so you don't end up accidentally poking through it.
Similarly, the tongue also has no padding, being just a thin piece of lightweight fabric. The laces are also pretty soft and there are two extra eyelets up top in case you want an even more snug fit.
One small detail that I really liked was the SL20 branding on the lace tips that is color matched to the three stripes on the shoe.
I also noticed that the lacing is also slightly asymmetrical with a bias towards the medial side which helps with that lockdown feeling, and medial support.
Moving on to the heel area, the SL20 has an integrated heel counter which means that unlike the external heel counter which you'd see on the Ultraboost 20, this one is all internal. The heel counter is made of a hard material which allows you to easily slip your foot into the shoe, but also does a great job at locking your heel into place.
Coming to the midsole, as mentioned earlier, it's made out of a new material called "Lightstrike " which is significantly lighter than Boost, which most of y'all have probably heard about. But I'll talk about the midsole later on.
Underneath that, you have the Continental stretchweb outsole with the red torsion propulsion system integrated into the sole. This gives the shoe more structure and control.
Then there's the heel, which is more stiff and supportive but I'll talk about the entire midsole and outsole later on. And for those of you who aren't as familiar with Adidas sneakers, yes it's that Continental, the tire maker.
All in all it's a great looking shoe, with a lot of visual attention to detail in its design.
Quite snug, go up at least half a size
In terms of fit,  the SL20 is supposed to fit true-to-size but it's a bit of a narrow shoe with a rigid toe-box. Since I have wide feet, Adidas sent me a size up which fits pretty well. I'd definitely advise trying these on in a store if you could, because the engineered mesh upper here is not a very stretchable fabric.
So if you have wide feet like I do, you might want to go up half a size or even up a full size. In case you were wondering, the heel-to-toe drop here is the usual 10mm with a stack height of 29/19.
The light in Lightstrike is truly light
Coming to performance, as I have mentioned — the SL20 feels incredibly light, and you feel it immediately as you start running with them. The engineered mesh upper is weirdly lightweight as if it's not even there, and the new Lightstrike foam has a good amount of energy return as well.
The Lightstrike foam itself is pretty interesting. It was originally designed for use in basketball shoes, with the thought being that the foam would have enough cushioning, lightweight, but still be very responsive with some court-feel especially with the kind of lateral movement you see in basketball.
It was first introduced in 2018 in the signature sneakers of former NBA MVP James Harden, before also moving on to the Adizero series of running shoes.
With this purpose in mind, Lightstrike is slightly harder than Boost cushioning, sacrificing some of that soft comfort for better energy return instead. This cushioning, along with the lightweight upper, is the reason why you want to go faster in these shoes.
I found myself running slightly faster with these on, and I'm not even sure why. Maybe it was just a psychological feeling of wearing such lightweight shoes, or maybe it's the overall package of the SL20.
The Torsion system allows for a nice, springy toe-off, and also helps with the energy transition from heel to toe, allowing your foot to go back into its normal state during each strike, and the heel counter keeps your feet firmly locked in.
The slightly harder midsole does mean these are best suited for short distance runs. You could still wear them for long distance or marathon running, but the Lightstrike foam midsole is not as soft a cushion as one would like for a long distance running shoe.
For sprints and everyday jogs, the SL20 is freaking fantastic. But for long distance runs, you might want to check out the Ultraboost 20 or even the ASICS GEL-Nimbus 22 instead.
These shoes really are a lot of fun to run in because they're just so darn lightweight, with great energy return, that push-off sensation really is amazing so maybe some of y'all might actually like them for long distance runs as well.
Coming to the SL20 outsole, it's worth noting that you can also feel any stones or pebbles under your foot with these so they really aren't meant for off-road or cross country runs either — just a road or street runner.
The Continental stretchweb outsole is a great addition, just like what we've experienced on Ultraboost for a while now. These are some of the grippiest rubber outsoles around and this means running on even wet roads is not an issue.
I wouldn't recommend testing these out on icy streets. I'm always paranoid about falling where ice is involved because I've only lived in tropical weather countries, but apart from that, the outsole has no issues gripping and keeping traction even on the rainiest of days.
Overall the Adidas SL20 falls more in the stable end of the spectrum, compared to many other lightweight running shoes. While I still think of it as a neutral running shoe, it has a pretty reasonable amount of stability.
Is this your SneakerMatch?
The Adidas SL20 is just a fantastic running shoe designed for runners who want to run fast. It doesn't matter what your definition of fast is, because this pair will honestly just make you feel fast when you're running with them.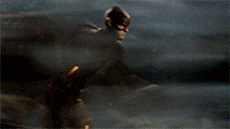 If you're looking for a pair of lightweight running shoes, this is pretty much one of the best options out there right now.
The only real alternative comes from Adidas itself — the Adidas Adizero Boston 8 and the Adidas Adizero Adios 5 — both of which look very similar now to the SL20.
All three belong to the lightweight running shoe category, and they weigh almost the same but the primary difference is their uppers and midsoles, and how they feel when running. Both the Boston and Adios have slightly more premium upper construction, and both have Boost in the midsole, which also means they cost a lot more than the SL20.
The Adios feels more like a racing shoe and offers the least in terms of comfort, whereas the Boston is more of an all-round running shoe. It's firmer and harder than the SL20 but also softer and more comfortable than the Adios.
Out of all three, I think the SL20 is the most comfortable, though of course not as comfortable as the heavier SolarBoost or Ultraboost sneakers.
Bif you're looking for a lightweight running shoe to get you started with running or just to be your first lightweight running shoe, I think the SL20 is for you. Even if you are a trained runner who wants a secondary pair of "fast" shoes — these are definitely for you.
The Adidas SL20 is just for anyone who wants to feel fast, without shifting too far away from a comfortable daily running shoe, but still wanting a pair of lightweight running shoes.
Definitely recommended.
realme 6 review: Perfect gaming phone for the lockdown?
Let's play to cope
realme is stepping up to the plate with a new gaming phone with the realme 6. Was anyone particularly surprised? I was. But, before we get into the review, there's no point avoiding the giant invasive elephant in the room whenever we talk about new releases. COVID-19 has drastically shifted our lives and has ultimately changed how we interact with everyone. It's dramatically changed how we navigate our day-to-day.
Painful reality
But, reality still. For the most part, everything is in one enclosed space now. There's no spatial separation between work, school, home, and play. Honestly, time has also probably warped since this entire thing hit the fan for most of us. We've probably lost track of time more than once in the entire year and it's still just May.
Strap up, boys and girls, 2020 is a wild one.
Which brings me to something I personally find helpful in an anxiety-inducing time: playing games. Now, now, a bunch of gatekeepers have kept to their high horse over the ancient PC or console debate but, I think phones have a large new place in the argument.
Games, like most other art forms, rooted itself as a form of entertainment, a pass-time. Granted, a large industry grew from building competitiveness within the ecosystem, the point still stands. Games are for fun. Play it however way you like. It is still for your enjoyment or entertainment.
What's this got to do with anything?
Things don't exist in their own fantastical bubble. Don't we just all wish it did though? I'd previously referenced how video games have had a significantly positive impact on my mental health. In a time where anxiety, depression, and manic attacks are at an all-time high, I think I don't just speak for myself when I say having something for cognitive distraction or a twinge of healthy escapism is helpful and welcome.
Here's where I timely segue into how the realme 6 played a quiet role in calming the daunting storm stirring in my head in most days.
A "gaming phone" how?
Okay, this phone sat in my apartment since the lockdown began and I'm not going to lie, the timing was a little strange. This year didn't just start a mess, it proceeded to get worse and worse. From volcanoes erupting, forest fires, Kobe, and locusts, you could say the universe heard everyone's posts testing how it could get any worse and slapped big ol' corona into the mix.
That aside, I lucked out a bit with the Realme 6 with me since the lockdown began. With a Helio G90T processor, 90Hz refresh rate display, 8GB RAM and 128 GB storage and fast-charging 4,300mAh battery, you can only imagine the reckless abandon I had when playing new offline games during the quarantine.
The phone measures 6.5 inches and optimizes it with FHD resolution and Corning Gorilla Glass 5 to make sure that beauty stays protected. The Realme 6 doesn't really disappoint.
It delivers on all those specs and makes playing games look stunning. It's so good that when you're a little manic and need some cathartic kills, there's honestly nothing wrong with hopping into a game and getting some frags.
Not just a gaming phone
Here, we talk about the things we didn't ask for but, obviously things the phone delivers on without being asked of. The realme 6 is a pretty impressive phone. It delivers on all fronts relating to gaming and even the battery life can hold up to more than eight (8) hours of play and use.
But, that isn't what makes the realme 6 a phone. We can call it a convenient handheld with everything so far but it has a decent set of cameras worth mentioning.
The cameras
The Realme 6 has a 64MP Quad camera with a 16MP in-display selfie camera. It's got Super Nightscape 2.0 for low-light shots, Ultra Image Stabilization, 120fps Slow-Mo Selfie, and Real-Time Bokeh Video.
I went out to test these features and they deliver. The photos below are pretty telling of my uneventful lockdown lifestyle so dial it down on dissing the silly still shots.
Nit-picking the little things
If there's one silly downside though, the phone does struggle to focus on moving objects. And, if there's one petty thing I personally am not a fan of, it's notches and in-display selfie cameras.
No jabs at realme for that one though, that's all me. Anything blocking even the tiniest part of any display just throws me off and reminds me of the Zima Blue episode in Love, Death, and Robots.
Sometimes, it's not a design flaw; sometimes, it's just a depressive lunatic associating a tiny round in-display camera to the void of her own existence.
Is the realme 6 your GadgetMatch?
If you're looking for the perfect phone to play and keep yourself sane with progressive quality lockdown selfies and photos, this is the phone for you. It lets you play, keep sane, and gets through a full day of use quite easily.
If you're looking for a phone that delivers on stunning gameplay, performance, and lots of storage while having uncompromised camera features, this is definitely the phone you're looking for.
Real talk real quick though, I think the realme 6 was the perfect lockdown companion. There's been many a time where I found myself stirring some random crap up and I needed a moment of just disconnecting to ironically come back more connected. Some paradox of an existence we all have, huh.
The realme 6 — a successor of the realme 5 Pro — is available in 4GB RAM + 128GB storage for PhP11,990 and in 8GB RAM + 128GB storage variant for PhP13,990. It can be purchased online on the official realme Lazada store.
One Piece: Pirate Warriors 4 review: A fun beat'em up
Relive the story without having to replay hundreds of episodes
Have you ever wanted to play as your favorite One Piece character while mowing through mobs like a one-man army? Then One Piece: Pirate Warriors 4 is for you.
This game from Omega Force incorporates One Piece's well-loved story and characters with gameplay from the Dynasty Warriors franchise — the property that the developer is most known for. This is the fourth installment in the series and is the follow-up from the 2015 One Piece: Pirate Warriors 3.
It adds more to the story, some game elements, and the most noticeable is the character roster that's massive compared to previous entries. It's available in Playstation 4, Xbox One, Nintendo Switch, and Windows platforms.
Simple game modes
One Piece: Pirate Warriors 4 has three modes: Dramatic Log, Free Log, and Treasure Log. Dramatic Log is where all of One Piece's story so far. It's crammed into ten plus hours of chapters and episodes which is no easy feat especially for a long-running series like this one.
While the efforts are commendable, a casual fan who hasn't closely followed the manga or anime would have more questions than answers. I can understand that this game is geared towards One Piece fans. Anyone who has read the manga up to the latest chapter or watched the latest episode of the anime should have no trouble keeping up.
Free Log is where you can go back to the episodes you've already cleared in Dramatic Log with any unlocked character. The last mode, the Treasure Log, is where you go through missions to gain materials for upgrades. Some characters can be unlocked by completing a certain number of missions in this mode.
One Piece Pirate Warriors 4 also has a multiplayer feature. You can play co-op with other players to aid you in your missions. Luckily for me, it didn't have the connectivity issues that frustrated me in Monster Hunter World: Iceborne. Unlike in that game, it's easy to join other players' sessions as long as they're available.
Unapologetically a beat'em up game
Pirate Warriors 4 is an action-adventure beat 'em up game. That means you get to through hordes of pirate or navy lackeys like an absolute badass until the boss shows up. You go through main missions with mini objectives sprinkled here and there. These include eliminating certain characters or protecting allies from getting their HP reduced to zero.
Stronger enemies have armor gauges under the HP bars that are needed to be depleted in order for you to inflict damage. Controls are easy to get a grasp of: two buttons for attack, one for dashing/dodging and one for jumping.
I started the game mindlessly mashing the buttons until I found out my favorite button combinations through experimentation. I learned later that the moves list can be found in the menus with enough digging.
One thing I found challenging was controlling certain characters that are naturally airborne. It can be hard to hit grounded enemies when you can't control your character's elevation and have to wait until when you're just hovering above ground.
This is one of the reasons why I shied away from using Luffy's 4th gear form or Sanji unless I'm required to in Dramatic Log. Using the camera lock on stronger enemies like bosses alleviates this a bit but the controls still require a bit of a learning curve.
The game also allows for customization options. By earning the required materials and enough of the in-game currency, you will be able to upgrade your character's stats, skills, and special moves.
There's a common attribute and skill tree that can be used by all characters. Then there's also character-specific ones that can be unlocked once that character reaches a certain level.
Thanks to my usual habit of hoarding in-game materials, I didn't bother with this until later on in the story where I noticed that I'm not dealing enough damage and the missions are becoming more time-consuming. I breezed through the rest of the story after upgrading my offensive capabilities.
A fun way to recap One Piece
One Piece: Pirate Warriors 4  lets you relive the story without having to replay hundreds of episodes of the anime. Beating up hordes of enemy pirates as your favorite character from the series while feeling like a one-man army just feels great.
I found it time-consuming at first but once you've upgraded your stats, you can easily sneak in a round or two during your short breaks. The menu layout requires a bit of digging to find what you want or need (like reviewing the objectives or your moves list) and some controls can use a little improvement.
I enjoyed playing One Piece: Pirate Warriors 4 and I'm sure a bonafide One Piece fan would feel at home. Now, it's  time to pick up the manga so I can be filled in with the things I missed in the story.
---
This game was reviewed on a PS4 by Lance Aquino. He juggles multiple hobbies while working in the BPO industry. Outside of gaming, he mostly tries to learn how to draw and write short stories that are often inspired by the anime or manga that he watched or read.
realme 6i review: You gain some, you lose some
Finally, a budget device with a USB-C
realme had been busy over the past years in making feature-packed smartphones at an affordable price. The realme 5 series last year is compelling evidence that the company nailed it in this regard. That series alone was one of the most sold in the Philippines. Now, Realme is keen to capitalize on its success with the new realme 6 series.
The first device in the series is now officially available in the country. realme 6i builds on the popularity and success of realme 5. Almost everything that made the realme 5 successful makes a return 0n the 6i. There are some aspects too that got improved. But is it enough to be a worthy successor to the realme 5?
That question alone bears a significant impact on how successful this device. realme 6i is once again competing for a spot on one of the best budget smartphones list. Let's find out how the device 6i fares against the competition.
A polarizing design on the back
Right off the bat, the design of the realme 6i stands out like on the realme 5. This time around, the gradient pattern on the back is different. When hit by light, the back of the device gives a grill-like pattern. The new design pattern is surely polarizing. Some will love it, but others may not. I fall in the latter.
It comes in two colors: Matcha Green and Milk White. Sure enough, if you saw the realme 6i in press renders, you'll be forgiven for imagining your favorite drink too. In real-world usage though, the colors are much more subdued than what Realme wants you to see. I have the Matcha Green on hand and it looks more like the color of a leaf to me.
It is easy to handle the device despite its large size. Also, you won't feel that the device is made out of plastic. realme 6i is well-made, and it can trick you into thinking that it's made from aluminum.
Moving over to the front, you still get a waterdrop notch up top and narrow bezels all-around. The power button is still on the right, and the volume controls are on the left. If there's one big change this year, that will be the new USB-C port on the bottom. Finally, a budget device with a USB-C. And, there's still a headphone jack on this device!
Vibrant but dim screen
There's nothing to write home about realme 6i's display. It carried over the display from its predecessor. As such, you still get a 6.5-inch 1600 x 720 IPS LCD screen. You won't notice the individual pixels on this phone and the colors are vibrant enough for HD videos. However, it can't compare to an OLED screen. On my OnePlus 6T, colors are much more vibrant and saturated. Granted, this is a lower-res screen, but putting an OLED there could have helped in making the display much more true-to-life.
The notch above the display is small that you don't notice it on day-to-day usage. Plus, the display is almost near the sweet spot of 21:9, so you can use two apps side-by-side comfortably if that's your fancy.
There's a major problem with the display though. The maximum brightness of this device is not enough for a comfortable outdoor viewing experience. On a sunny day, I can't even read the text and see the content on my screen. I don't know if this is a software or a hardware issue. realme has to fix this problem urgently in the future.
Zippy performance for everyday use
The realme 6i flies through daily tasks. There's a Helio P90 processor powering the device which is more than enough for day-to-day use. I didn't notice any lag while browsing the web, peeking through Reddit threads, and viewing my Messenger conversations. Suffice to say, it's more than capable and can confidently handle any task you throw at it.
Gaming's a mixed bag, though. For graphics-intensive tasks, the device struggles a bit. When I played the relatively-obscure but polished clone of Minecraft — Survivalcraft — the frame rates dropped to an unacceptable three FPS after setting off multiple explosions. I recommend toning down the graphics a bit if you want to play modern graphically-intensive games.
realme's own twist to Android 10 is a bit polished, but you can't help but notice its similarity to iOS and OneUI. However, to distinguish its own OS, it added a few niceties that anyone will surely appreciate in their day-to-day usage. You can customize the navigation gestures and even tweak the icons if you like. Realme UI has come a long way, and overall, I like the coherent design of the icons and the system.
However, that's where the good side ends. Personally, there's a lot of performance drawbacks that I experienced on the realme 6i. Chief among them is loads of bloatware on this thing. Right out of the box, I get the Agoda, Opera, Lazada, Facebook, Trip.com, and Webnovel app. I don't need these apps, along with realme's own app store that annoyed me every time I install an app from the Google Play Store. Fortunately, I can disable or uninstall these apps.
There are gesture bugs and touch input delays too. I can't count the times I had to double-tap or even triple-tap a button on the bottom of the screen because the screen can't recognize my touch.
Decent all-around cameras
Now onto the tricky part: the camera. realme 6i's camera takes decent photos if there's enough light. The photos taken on this thing showed punchy colors and enough details to make it usable for day to day use. On the photos below, I can commend Realme 6i for getting the colors of the foliage right. What I liked most about this photo is how it gets the bokeh right:
And since pizza's one of the comfort food we miss during the lockdown, we had a pizza delivered right into our house. Look at how the realme 6i nailed the colors green and red bell peppers, white onions, and the bits of meat.
However, I put the emphasis on decent photos: if you really are nitpicking, you will notice that the photos are a bit muted and dull. Take this photo, for example:
The leaves on the tree turned out nice. However, looking over to the house, I can definitely tell that the color is washed out. In real life, the color is much more vibrant than what realme 6i wants you to believe. The house has a much vibrant pink to it. The issue here could be blamed on getting the white balance wrong.
Turning on the HDR helps to boost the colors a bit. Some details are also recovered too. I recommend turning on the HDR on shots with contrasting scenes like this one to make the photos a bit nicer to look at.
The camera of the realme 6i starts to show its limitation on dimly-light environments too. There's a night mode on this device to help it capture better photos at night. However, just avoid taking a photo at night since it tends to capture blurry photos.
The camera also had different shooting modes to meet your needs. There's Panorama mode and Ultra Macro mode so you can take landscape and close-up shots. Personally, I find them useful in certain scenarios, but photos taken with these modes sometimes lack detail with washed-out colors and blurred details.
The shots taken on the front-facing camera of the Realme 6i is fine for social media posts. However, when you look closely at the photos below, you'll see that the colors are a bit washed-out. The camera tends to smoothen out my face, which is a result of the beauty filter turned on by default. The camera app itself has settings to "beautify" and tweak your face appearance, which is nice for people like me who always have pimple break-outs.
Humungous battery that charges quickly
The battery on this device remains at a massive 5,000mAh. That alone will give you solid two-day battery life for normal use cases. However, if you heavily game on the realme 6i, expect to last only a day. Either way, it is a solid battery champ.
Even better, this device now has a quick-charging feature. realme 5 doesn't have that feature and as a result, you have to wait for hours just to recharge. With the quick-charging feature, I can just plug the Realme 6i and wait for two hours to go from 20% to 80%. It's not exactly the fastest, but other devices in the budget segment don't have this feature yet. So, this is a win-win for users and Realme itself.
Is the Realme 6i your GadgetMatch?
The realme 6i really tries its best to offer the features that made the realme 5 a fan-favorite. In some aspects, it even tried to one-up its predecessor by including new features that really matter to consumers. And I love what realme did this year: they offered fast-charging on their budget device and they even bundled a USB-C. Granted, there are some drawbacks to this device, but they are minor complaints that you won't notice or can be remedied in future software updates.
Perhaps the one thing that will make you consider this device is the price: the 3/64GB storage retails at PhP 7,490 while the 4/128GB storage retails at PhP 9,490. Combined with the features it has, the realme 6i can be your next GadgetMatch.