adidas SL20 review: Feel like running as fast as The Flash
adidas' best running shoe so far!
About a month ago Adidas released a new running shoe called the Adidas SL20 — this shoe was part of the recent Adidas "Faster Than" campaign where they talked about how being "fast" is not something that's only reserved for elite runners, and that speed isn't always just about distance and time.
Instead, Adidas emphasises that "fast" is more of a personal feeling, which everyone can experience, even if you don't think of yourself as a "fast" runner. They backed this up with a series of videos from all types of people, who run just because they enjoy it.
I have been really intrigued about this shoe because I saw a bunch of people post about it in the Adidas Runners Kuala Lumpur group. As you might already know Adidas has their own Runners group in major cities around the world and they can be super useful to keep you motivated — like right now in Malaysia we're under a lockdown because of the current pandemic.
All runs are on pause but the Adidas Runners KL group has been posting live workout at home sessions which is pretty good and definitely motivates you to stay in shape and workout even from home.
Starting with a bit of a history lesson, the SL20 is a spiritual successor to the ol' Adidas SL72 that dropped way back in 1972. This was a shoe that was designed to be used in the German Olympics at the time, and was worn by a bunch of athletes back then.
SL stands for "Super Light" and it lives up to its name. With the SL20, Adidas designed a lightweight running shoe that is meant to cater to all types of runners, and all speeds, made just for anyone who wants to feel fast. It weighs just about 238 grams, making it one of the lightest running shoes around. Though it is slightly heavier than the Adios 5.
You realize this from the second you slip these on. The SL20 is a shoe that just makes you feel fast, and you really feel like running when you're wearing them which is a really good thing for a running shoe.
This is my first pair of really lightweight running shoes. If you've never worn a pair of lightweight running shoes before, this will feel like a whole new dimension. That being said, I should mention that these are meant more for short, fast runs rather than long-distance ones.
Design and Construction
When you first pick up the SL20 it's very clear that the choice of materials was meant to make sure the shoe is as light as possible. There's a new Light Strike midsole which is much lighter than Boost. But it also has the torsion system, a heel counter, and Continental just like what you'd find on the much more expensive Adidas Ultraboost, which is sweet.
You can see we got the awesome Black-White-and-Orange colorway which is the main marketing colorway for the SL20.
The shoe also comes in a cool black-white-and-gold colorway, along with a more formal all-black colorway as well in case you want something a little more low-key.
Starting with the upper, the SL20 is made of an engineered mesh material which feels extremely thin and a major contributor to the whole lightweight nature of this shoe.
The material seems tough enough but as with any shoe with a thin, breathable upper you'll want to make sure you wear thicker socks or keep a close watch on your toenails, so you don't end up accidentally poking through it.
Similarly, the tongue also has no padding, being just a thin piece of lightweight fabric. The laces are also pretty soft and there are two extra eyelets up top in case you want an even more snug fit.
One small detail that I really liked was the SL20 branding on the lace tips that is color matched to the three stripes on the shoe.
I also noticed that the lacing is also slightly asymmetrical with a bias towards the medial side which helps with that lockdown feeling, and medial support.
Moving on to the heel area, the SL20 has an integrated heel counter which means that unlike the external heel counter which you'd see on the Ultraboost 20, this one is all internal. The heel counter is made of a hard material which allows you to easily slip your foot into the shoe, but also does a great job at locking your heel into place.
Coming to the midsole, as mentioned earlier, it's made out of a new material called "Lightstrike " which is significantly lighter than Boost, which most of y'all have probably heard about. But I'll talk about the midsole later on.
Underneath that, you have the Continental stretchweb outsole with the red torsion propulsion system integrated into the sole. This gives the shoe more structure and control.
Then there's the heel, which is more stiff and supportive but I'll talk about the entire midsole and outsole later on. And for those of you who aren't as familiar with Adidas sneakers, yes it's that Continental, the tire maker.
All in all it's a great looking shoe, with a lot of visual attention to detail in its design.
Quite snug, go up at least half a size
In terms of fit,  the SL20 is supposed to fit true-to-size but it's a bit of a narrow shoe with a rigid toe-box. Since I have wide feet, Adidas sent me a size up which fits pretty well. I'd definitely advise trying these on in a store if you could, because the engineered mesh upper here is not a very stretchable fabric.
So if you have wide feet like I do, you might want to go up half a size or even up a full size. In case you were wondering, the heel-to-toe drop here is the usual 10mm with a stack height of 29/19.
The light in Lightstrike is truly light
Coming to performance, as I have mentioned — the SL20 feels incredibly light, and you feel it immediately as you start running with them. The engineered mesh upper is weirdly lightweight as if it's not even there, and the new Lightstrike foam has a good amount of energy return as well.
The Lightstrike foam itself is pretty interesting. It was originally designed for use in basketball shoes, with the thought being that the foam would have enough cushioning, lightweight, but still be very responsive with some court-feel especially with the kind of lateral movement you see in basketball.
It was first introduced in 2018 in the signature sneakers of former NBA MVP James Harden, before also moving on to the Adizero series of running shoes.
With this purpose in mind, Lightstrike is slightly harder than Boost cushioning, sacrificing some of that soft comfort for better energy return instead. This cushioning, along with the lightweight upper, is the reason why you want to go faster in these shoes.
I found myself running slightly faster with these on, and I'm not even sure why. Maybe it was just a psychological feeling of wearing such lightweight shoes, or maybe it's the overall package of the SL20.
The Torsion system allows for a nice, springy toe-off, and also helps with the energy transition from heel to toe, allowing your foot to go back into its normal state during each strike, and the heel counter keeps your feet firmly locked in.
The slightly harder midsole does mean these are best suited for short distance runs. You could still wear them for long distance or marathon running, but the Lightstrike foam midsole is not as soft a cushion as one would like for a long distance running shoe.
For sprints and everyday jogs, the SL20 is freaking fantastic. But for long distance runs, you might want to check out the Ultraboost 20 or even the ASICS GEL-Nimbus 22 instead.
These shoes really are a lot of fun to run in because they're just so darn lightweight, with great energy return, that push-off sensation really is amazing so maybe some of y'all might actually like them for long distance runs as well.
Coming to the SL20 outsole, it's worth noting that you can also feel any stones or pebbles under your foot with these so they really aren't meant for off-road or cross country runs either — just a road or street runner.
The Continental stretchweb outsole is a great addition, just like what we've experienced on Ultraboost for a while now. These are some of the grippiest rubber outsoles around and this means running on even wet roads is not an issue.
I wouldn't recommend testing these out on icy streets. I'm always paranoid about falling where ice is involved because I've only lived in tropical weather countries, but apart from that, the outsole has no issues gripping and keeping traction even on the rainiest of days.
Overall the Adidas SL20 falls more in the stable end of the spectrum, compared to many other lightweight running shoes. While I still think of it as a neutral running shoe, it has a pretty reasonable amount of stability.
Is this your SneakerMatch?
The Adidas SL20 is just a fantastic running shoe designed for runners who want to run fast. It doesn't matter what your definition of fast is, because this pair will honestly just make you feel fast when you're running with them.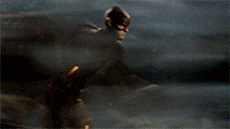 If you're looking for a pair of lightweight running shoes, this is pretty much one of the best options out there right now.
The only real alternative comes from Adidas itself — the Adidas Adizero Boston 8 and the Adidas Adizero Adios 5 — both of which look very similar now to the SL20.
All three belong to the lightweight running shoe category, and they weigh almost the same but the primary difference is their uppers and midsoles, and how they feel when running. Both the Boston and Adios have slightly more premium upper construction, and both have Boost in the midsole, which also means they cost a lot more than the SL20.
The Adios feels more like a racing shoe and offers the least in terms of comfort, whereas the Boston is more of an all-round running shoe. It's firmer and harder than the SL20 but also softer and more comfortable than the Adios.
Out of all three, I think the SL20 is the most comfortable, though of course not as comfortable as the heavier SolarBoost or Ultraboost sneakers.
Bif you're looking for a lightweight running shoe to get you started with running or just to be your first lightweight running shoe, I think the SL20 is for you. Even if you are a trained runner who wants a secondary pair of "fast" shoes — these are definitely for you.
The Adidas SL20 is just for anyone who wants to feel fast, without shifting too far away from a comfortable daily running shoe, but still wanting a pair of lightweight running shoes.
Definitely recommended.
Content creating with the OPPO Reno4
We just tried to have fun with it
OPPO is positioning the OPPO Reno4 as something that you can easily create content with. So for this review, that's what we set out to do.
When you're thinking about content that you'll make on your phone, the first thing that comes to mind are the cameras, yeah? The Reno4 has four on its rear: A 48MP main camera, an 8MP Ultra-wide angle lens, a 2MP macro lens, and another 2MP mono camera. Up front, it has 32MP.
That's a solid combination. But content creating isn't just about the cameras, especially if your only tool is the smartphone. How it takes on post-processing and how it handles while you're shooting should also be considered. That's what we'll try to explore.
SoLoop video editor
As far as easy content-creating goes, it doesn't come as easy as with SoLoop. This is OPPO's exclusive smart video editor that comes with tons of presets that we tried for ourselves.
Say for instance you have some stock photos on your pile and just want to make something quick out of those. Just launch the SoLoop app, click on "Generate", and then select the photos or videos you want.
Here's one featuring photos of best girl TWICE Momo.
View this post on Instagram
That was really quick and easy. We simply selected the stock photos, picked a template that we thought would match the images and viola, we have an instant short video which seems to be all the rage these days.
Next, we actually tried taking a few snaps using the phone. The images you'll see here were all taken with the Reno4 using the main camera and the macro lens. We'll show you the photos separately later on, but for now, here's the short video.
View this post on Instagram
Again, that was quick and easy. The video can also be immediately shared straight from SoLoop to YouTube, TikTok and pretty much everywhere else you can think of sharing it.
You can also do some manual editing. You can change your canvas to 16:9 for YouTube, 1:1 for Instagram, or 9:16 for TikTok — if it doesn't end up getting banned in your country.
SoLoop also offers a bunch of transition options that can make for fun and dynamic short videos. However, it does have some limitations. For instance, I can't adjust the color grading of the footage, and I also can't add overlay on my main clip/s. For that, there are other apps you can explore.
Exploring other apps
For the next samples we had someone record a quick cover. This raw footage was taken using the 32MP front-facing camera in a rather poorly lit room. Here's the raw footage.
It's quite dark, but the audio pick-up was pretty solid. As we mentioned earlier, if we wanted to adjust the color grading, we had to look for a different app. For that, we used CapCut.
CapCut doesn't have the auto-generator that SoLoop does. What it has, instead, is more options if you want to edit manually. First we tried to adjust the color grading and came up with this.
It doesn't stop there though. The app can also add overlays so you can include other clips. But how do you get the other clips?
For this we used the Reno4's built-in screen recording function. We looked up videos featuring best girl TWICE Momo and proceeded to screen record those.
We then created separate clips from the screen recordings. You can splice the screen recordings on CapCut as well but to keep the projects clean, we opted to use InShot. It's an app that we've used for a while now and it's great for easily cutting clips and adjusting them to any canvas.
After splicing clips, we then proceeded to add them on CapCut to include as overlays on the cover song video. This is the final-ish clip.
We're sure you guys have better ideas for videos and we're excited to see what you come up with.
It takes time and patience
The whole process of shooting and video editing takes a lot of time and patience. That whole final clip took about 5-6 hours to finish. The original clip took a few takes and you also need to decide the adjustments and effects you want to apply.
Editing on a smartphone can be challenging too since you're working on a smaller screen. Any experienced video editor will tell you that it's not at all easy. However, the apps we mentioned are designed specifically for mobile video editing and really help with the whole process.
Other than learning to use the apps and the Reno4 for shooting and post-processing, perhaps the most important thing to take note of is to come in with a plan. Have a general idea of what you want to create so you can map out how you're going to shoot and edit.
As for the entire editing process, the Reno4 handled it like a champ. The screen recording as well as switching from one app to another and also exporting clips takes a lot of toll on your smartphone.
The Snapdragon 720G SoC equipped on the Reno4 along with its 8GB RAM took that all on and it didn't heat up at all in the entire process. It also helps to have 128GB of internal storage, especially if you're going to work with a lot of video clips.
The Reno4 as a shooting device
The OPPO Reno4 being thin and light goes a long way if you're shooting with it. At 7.7mm and only 165g, it won't strain your hand/arms if you like to take your time shooting. It also has a 6.4-inch display that contributes to an overall footprint that can be gripped easily.
As for camera performance, the Reno4 has plenty of tricks up its sleeve that we didn't get to try all of them. Considering the social distancing guidelines and our general fear of stepping out because of the pandemic, we decided to take some toy/figure photos instead.
Here's how the 48MP main camera looks like. Color reproduction is fantastic and it handles the shadows very well.
Here are two shots using the macro lens. One was just the default color while the other was taken with a filter for a grittier look. There are plenty of filters you can use to really add some dramatic flair to your photos.
Lastly, here's one using night mode. This was taken under a really dimly lit room. We set our smart bulb's color to green to match the character.
We'll share more of these shots in a comparison that you should watch out for!
Where the Reno line is heading
As a content-creating tool, the Reno4 is plenty capable. It has all the makings of a shooting and post-processing device that can help you as a content-creator. The only limitation is your imagination.
However, this wasn't always the case for the Reno line. When the first Reno came out, it was marketed as THE flagship line. A little over a year and four device iterations later, the Reno has been relegated to the midrange line with the Find series taking over as the premiere flagship line.
OPPO says this isn't new to their strategy and it's just them adapting to the market needs. The pivot for the Reno was a way to " give what the young people needed in their smartphone." This is especially true with the Reno4. With its capabilities at its price range, it's certainly a phone that can empower young people without having to reach too deep into their pockets.
The pivot also marked a change in design which was a huge talking point for the first two Reno phones. Some members of our team were huge fans of the design, but were disappointed when it shifted in the Reno3. This, of course, was not done without reason.
OPPO said that they "comprehensively considered several factors like industrial design, water resistance, performance, camera quality, battery life and the overall using experiences, before deciding to switch to the punch-hole full-screen design on Reno3/Reno4 Series."
"OPPO strongly believes in providing the best user experience, and with Reno3 and Reno4, we had a focus on providing a slimmer, lighter device for a better handfeel, without sacrificing performance," they added.
But how did we get to Reno4 so quickly?
You'd think it has been four years since the first Reno came out, but as mentioned, it's only been a little over a year. That's incredibly fast and might feel frustrating for anyone who recently just bought a Reno phone.
OPPO said the launch timelines are "adjusted based on the specific conditions of the local market." They also added that the global pandemic affected the launch timelines of the Reno3 and Reno4 which is why they're so close to each other.
The company says the launch timelines for the Reno series should be more stable in the future.
Is the Reno4 your GadgetMatch?
With the rapid shift in strategy, we thought it would be insightful to learn where the Reno line is going. The Reno4 is the second phone that represents that shift.
It's a more polished version of the Reno3, and one that isn't mired in the confusion of a transition. The Reno4 has all the qualities that OPPO believed were important to add in an upper midrange phone. These are being thin and light without sacrificing performance, while also featuring some of their legacy features like a long-lasting 4000mAh battery with support for their patented SuperVOOC charging technology.
If you're looking at the Reno4 as your content-creating companion, it plays the role pretty darn well.
The photos and videos it can capture are social-media ready. You even get several other features to match your content's mood. Performance-wise, it managed to handle multi-tasking between video editing apps without a hitch and without overheating. It also powered through the whole content-creating process with enough juice left to wrap up your day.
At PhP 18,990 (US$ 390), it's a solid choice. It performs as advertised and comes with everything we've raved about in OPPO's other phones. Oh and the Galactic Blue variant looks especially stunning too. Just can't go wrong with it.
Huawei Freebuds 3i review: A pleasant surprise
Huawei knows how to cancel noise
Taking these TWS earphones from smartphone manufacturers for a spin sometimes feels like a chore. Especially so when most of them look like the AirPods. Such is the case for me with the Huawei Freebuds 3i. However, using it for about a week, and I can say it's such a pleasant surprise.
That stem design
Now, don't get me wrong. While I have warmed up to it and it's more common to see people with these earphones sticking out their ears, I still, personally, am not a fan of this look.
But if it's there for a reason, then I can't complain much. Such is the case for the last TWS pair I reviewed. That used the stem as the primary touch area for the controls. In the Freebuds 3i, it's different.
The stem on the Freebuds 3i lets the mic be closer to the user's mouth. This is perfect for picking up your voice when you're in calls — be it voice or video.
Naturally, I tried it on a few calls and asked the people on the other line how I sounded. They said I came off loud and clear. The only problem was my speaking voice, but that had nothing to do with the Freebuds 3i and more with just me being me.
A truly active noise cancellation
This is the feature that truly surprised me the most. The moment I put the earphones on, I immediately felt the effects of the active noise cancellation.
I didn't even know it had the feature when I first took it out of the box. I just knew it did right when I had both earphones on. That's how good it is.
Huawei says they used a triple-microphone system to achieve noise cancellation of up to 32db. That along with the in-ear design helps drowning out the noise.
This is in contrast to its elder sibling the Freebuds 3 which handles noise cancellation using the Kirin A1 chip. The Freebuds 3 also uses an open-fit or open-ear design which is why its noise cancellation relies more on the chip.
Huawei also shared a review guide showing how the Freebuds 3i can cancel more noise than the Sony WH-1000XM3 and the AirPods Pro in certain situations. Based on what I can recall from my time with the Sony WH-1000XM3, that thing is on a league of its own when it comes to noise cancellation. But the Freebuds 3i, I'm surprised to say, isn't too far behind.
Neither the Freebuds 3 nor the Freebuds 3i is necessarily better than the other, although we might see the dual-mic plus in-ear approach in future TWS earphones from Huawei given that their partner TSMC (Taiwan Semiconductor Manufacturing Company) will no longer be allowed to source tech and equipment from the US.
Bass-biased 
Not sure if this is a coincidence or not, but the Freebuds 3i is now the second TWS earphone I've tested who's tuning appears to be leaning more towards bass. Another common denominator is that they're priced below PhP 7,000 (around US$ 143).
It's great if you prefer bass but compared to the Freebuds 3, it just doesn't feel like you're getting the same sound quality. Which is understandable considering the price difference.
The Freebuds 3 sound clearer, brighter, and warmer and you can clearly hear all the sounds. This is in contrast to the Freebuds 3i which seem to favor low-tones more.
Don't get me wrong, I'm not saying the Freebuds 3i sounds bad. They just don't sound as good as higher tier TWS earphones, which is fine. The Freebuds 3i is perfectly enjoyable and is certainly better than its more affordable counterparts.
I listened to everything from the pop track "Fanfare" by TWICE to the heavy rock sound of "Mighty Long Fall" by One OK Rock and was very pleased with how these tracks sounded.
Easy to pair, easy to use
Like with many other first-party TWS earphones, the Freebuds 3i will be automatically detected by the phone nearest to it as soon as you flip the lid open. This means pairing is instant and easy.
Naturally, you'll have to go the usual pairing route if you're using this with a phone from another brand. This means long-pressing on the button next to the USB-C port to enter pairing mode, and then going into the connectivity settings of your phone to complete the pairing. Not as straightforward, but works just as well.
There are two ways to control the earbuds. First is to double tap on either earbud. Second, is to touch and hold. Touching and holding turn noise cancellation on and off for either earbud.
Double tapping the left bud is set to "Play/Pause" by default while the right bud is set to "Next Song." You can change this on the Huawei AI Life app with the action options being as follows:
Play/Pause
Next Song
Previous Song
Wake Voice Assistant
Curiously, there's no action set for a single tap. Adding that would have given users the option to set all actions above a set motion for control. Instead, you can only choose to at a time. It's a puzzling choice.
Like any TWS earphone worth its salt, it also has wear detection. This means the music is automatically paused when you take them off and resumes when you put them back on.
Is this your GadgetMatch?
At PhP 5,990 /SG$ 168 (US$ 123), the Huawei Freebuds 3i is a pleasant surprise. Price-wise, it's in direct competition with the Galaxy Buds+, and those buds have absolutely nothing on the Freebuds 3i's noise cancellation.
If you're looking for TWS earphones with near top-tier noise cancellation but don't want to spend north of PhP 7,000, then this is easily one of the better options. There's room for improvement but you're getting quality earbuds for what you're shelling out.
It has a solid build, a bass-leaning tuning, and pretty darn good noise cancellation. It's not bad. Not bad at all.
SEE ALSO:
Huawei Freebuds 3 review: Best value wireless earbuds
AirPods 2 vs Galaxy Buds+ vs Freebuds 3: A TWS earphones battle!
6 reasons why you should switch to wireless earbuds
Huawei Nova 7 review: 5G is the icing, the phone is the cake
And it's a damn good cake
The Huawei Nova 7 or Huawei Nova 7 5G as it's being heavily marketed is undeniably a Nova phone. The purple variant screams the Nova design and the specs and features scream flagship-grade.
5G is the next frontier in terms of mobile connectivity, and companies are understandably ramping up adoption of the tech. But you shouldn't buy the Nova 7 just because it's 5G-ready. Will explain more as we go along.
The Nova brand
I have had quite an interesting exchange with my cousin over the last few months about Huawei phones. She's a fan of the Nova series. Huawei has done a good job of packaging it as a phone for the youth and the barrage of marketing only amplifies that message.
The Nova 7 pretty much sticks to the same formula. It's an overall capable phone with a flagship-grade chip that lets "the youth" express themselves and pretty much do everything you normally would on a phone.
Build is far for the course at this price range
In the Philippines it retails for PhP 23,990 (US$ 488) and makes the same compromises that other brands do at this price point.
The build, while it feels nice, doesn't have the heft and that x-factor that you expect from the most expensive phones today. But the weight is a boon for those who don't exactly like heavier phones but want a relatively large display.
It's 6.53" OLED display is crispy. You get the standard 60Hz refresh rate but it makes up for it with its bright, deep, and vivid visuals. It doesn't feel as smooth, but it's a joy to look at.
Being a flat display, it also has a wide footprint, but manageable enough for one-hand use. I'm just guessing, but somewhere between 6.44" and 6.5" might be the sweet spot for one-hand use if you're working with a flat display.
All the buttons — power and volume — are on the right hand side which should be the standard for any phone that's at least 6".
At the bottom you have the USB-C port, speaker grille, and SIM card tray. There's no 3.5mm jack but in the box you do get wired headphones and a USB-C to 3.5mm port.
For security it also has Face Unlock, a fingerprint scanner, and your usual pin.
Alright, let's talk 5G
Last week, against my better judgement, I stepped out equipped with a mask and a face shield with bottles of rubbing alcohol in my backpack to test some 5G areas.
This was done in partnership with a Philippine telecommunications company but I decided to do my own testing after the fact.
Globe's 5G is ramping up and with new 5G-ready devices available, you can now experience this next gen speed for yourself in key areas in Makati, Bonifacio Global City (BGC), and Ortigas.

If you're a postpaid or platinum subscriber, this is readily available to you! #ad pic.twitter.com/VxCUO26chC

— GadgetMatch (@gadgetmatch) August 3, 2020
While it's true that you can and will get those exorbitant 500+mbps speeds, the frequency by which you are able to access them in limited locations. Unless you live or are almost always in the areas designated with 5G, don't buy the Nova 7 for that reason alone.
Other reasons to buy 
It's a damn good phone.
I used Phone Clone to copy everything on my Huawei P40 Pro to the Huawei Nova 7 and I almost didn't miss a beat. I run all the same apps and do almost all the same things without any major differences in performance.
This includes your regular social media browsing, playing music on Spotify, and for the sake of the review — a quick game of Naruto: Slugfest.
The obvious differences are of course, as I mentioned, the heft and the smoother feel of the 90Hz refresh rate. But you can certainly do without them and still feel like you got your money's worth.
Battery life is also stellar. Since I happen to be juggling phones for review at the moment, I've gone an entire weekend without touching the phone.
On standby mode, for two days, the battery stayed at around 80% from a full charge. That's impressive. That means the phone knows when it's not in use and will regulate power accordingly.
When I did use it, I got through a regular day with about 30-40% left before bed time.
Huawei Share is also a godsend of a feature especially when you're also using a Huawei laptop. Sharing files is fantastic but also having the access to your phone's apps right on your laptop as you work is such an underrated feature — but it's one that's coming over to other Android phones via Microsoft.
Sad, No GMS 
It was the Huawei Mate 30 series that bore the brunt of the US government's Huawei ban. This forced Google to withdraw their mobile service support from the company.
Nearly a year later, and Huawei has made significant strides. Their phones have gone from borderline unusable to pretty tolerable.
Do I miss the Google apps and the Google Mobile Services? Heck yeah. There's no dancing around it.
Not being able to get the best mobile experience from YouTube and Google Photos suck. Not being able to use certain apps because they just won't work also suck. But Huawei has come to the point where it's no longer a deal breaker.
Everything else works perfectly fine. A combination of App Gallery and APKPure has mitigated the need for the Google Play Store. Plus, they have also introduced Petal Search. Essentially a search engine for apps.
Updates from apps downloaded from APKPure do not download and install automatically. While this may be inconvenient, it's a stretch to say that it doesn't work.
Pleasant performing cameras
The Huawei Nova 7 has a 32MP front-facing camera capable of taking beautiful selfies even at night.
On the rear, it has four cameras: A 64MP main camera, an 8MP Ultra Wide-angle lens, an 8MP telephoto lens, and a practically useless 2MP macro camera.
The 64MP main camera is *chef's kiss. The detail on the photo below is fantastic. Turning AI on also produced this generally color accurate and very pleasing photo of the plants.
Here's the usual photo of a flower to further illustrate that point.
It captures urban concrete pretty well too.
Here's an indoor low light shot. Typically, these never come out well, but the Nova 7 still manages to capture good detail even while there is some grain on the image.
Also a fan of the wide angle lens — just not a fan of not being able to travel so we can actually use it on a nice scenery.
The zoom is… okay. It maxes out to 20x and produces this kind of shot.
Halfway at 10x is fairly decent. Again, color is accurate, but there's some noticeable detail loss which is understandable. Also reminder to not be creepy with your zoom.
Huawei's portrait mode is also pretty good. Here's a shot of Acrylic Stand, "What is Love" Chaeyoung that's against the light. The background separation is good and it still managed to capture enough light so Chaeyoung doesn't end up looking like just a silhouette.
Is this your GadgetMatch?
The very first few minutes that I used the Huawei Nova 7, I already had an inkling as to how much it will be and how it will perform. The build and the overall snapiness of the performance were almost dead giveaways.
I have zero complaints over its performance and cameras. And for the most part, these two are what people primarily consider when buying a phone. Battery life is above average, the display is pleasant to the eyes, and app access is annoying but tolerable.
The future-proofing that is 5G that comes with this phone is icing. The cake that is the rest of the phone, that's what you should really be looking at.
SEE ALSO: The Huawei Nova 7 and Freebuds 3i is the perfect match