adidas SL20 review: Feel like running as fast as The Flash
adidas' best running shoe so far!
About a month ago Adidas released a new running shoe called the Adidas SL20 — this shoe was part of the recent Adidas "Faster Than" campaign where they talked about how being "fast" is not something that's only reserved for elite runners, and that speed isn't always just about distance and time.
Instead, Adidas emphasises that "fast" is more of a personal feeling, which everyone can experience, even if you don't think of yourself as a "fast" runner. They backed this up with a series of videos from all types of people, who run just because they enjoy it.
I have been really intrigued about this shoe because I saw a bunch of people post about it in the Adidas Runners Kuala Lumpur group. As you might already know Adidas has their own Runners group in major cities around the world and they can be super useful to keep you motivated — like right now in Malaysia we're under a lockdown because of the current pandemic.
All runs are on pause but the Adidas Runners KL group has been posting live workout at home sessions which is pretty good and definitely motivates you to stay in shape and workout even from home.
Starting with a bit of a history lesson, the SL20 is a spiritual successor to the ol' Adidas SL72 that dropped way back in 1972. This was a shoe that was designed to be used in the German Olympics at the time, and was worn by a bunch of athletes back then.
SL stands for "Super Light" and it lives up to its name. With the SL20, Adidas designed a lightweight running shoe that is meant to cater to all types of runners, and all speeds, made just for anyone who wants to feel fast. It weighs just about 238 grams, making it one of the lightest running shoes around. Though it is slightly heavier than the Adios 5.
You realize this from the second you slip these on. The SL20 is a shoe that just makes you feel fast, and you really feel like running when you're wearing them which is a really good thing for a running shoe.
This is my first pair of really lightweight running shoes. If you've never worn a pair of lightweight running shoes before, this will feel like a whole new dimension. That being said, I should mention that these are meant more for short, fast runs rather than long-distance ones.
Design and Construction
When you first pick up the SL20 it's very clear that the choice of materials was meant to make sure the shoe is as light as possible. There's a new Light Strike midsole which is much lighter than Boost. But it also has the torsion system, a heel counter, and Continental just like what you'd find on the much more expensive Adidas Ultraboost, which is sweet.
You can see we got the awesome Black-White-and-Orange colorway which is the main marketing colorway for the SL20.
The shoe also comes in a cool black-white-and-gold colorway, along with a more formal all-black colorway as well in case you want something a little more low-key.
Starting with the upper, the SL20 is made of an engineered mesh material which feels extremely thin and a major contributor to the whole lightweight nature of this shoe.
The material seems tough enough but as with any shoe with a thin, breathable upper you'll want to make sure you wear thicker socks or keep a close watch on your toenails, so you don't end up accidentally poking through it.
Similarly, the tongue also has no padding, being just a thin piece of lightweight fabric. The laces are also pretty soft and there are two extra eyelets up top in case you want an even more snug fit.
One small detail that I really liked was the SL20 branding on the lace tips that is color matched to the three stripes on the shoe.
I also noticed that the lacing is also slightly asymmetrical with a bias towards the medial side which helps with that lockdown feeling, and medial support.
Moving on to the heel area, the SL20 has an integrated heel counter which means that unlike the external heel counter which you'd see on the Ultraboost 20, this one is all internal. The heel counter is made of a hard material which allows you to easily slip your foot into the shoe, but also does a great job at locking your heel into place.
Coming to the midsole, as mentioned earlier, it's made out of a new material called "Lightstrike " which is significantly lighter than Boost, which most of y'all have probably heard about. But I'll talk about the midsole later on.
Underneath that, you have the Continental stretchweb outsole with the red torsion propulsion system integrated into the sole. This gives the shoe more structure and control.
Then there's the heel, which is more stiff and supportive but I'll talk about the entire midsole and outsole later on. And for those of you who aren't as familiar with Adidas sneakers, yes it's that Continental, the tire maker.
All in all it's a great looking shoe, with a lot of visual attention to detail in its design.
Quite snug, go up at least half a size
In terms of fit,  the SL20 is supposed to fit true-to-size but it's a bit of a narrow shoe with a rigid toe-box. Since I have wide feet, Adidas sent me a size up which fits pretty well. I'd definitely advise trying these on in a store if you could, because the engineered mesh upper here is not a very stretchable fabric.
So if you have wide feet like I do, you might want to go up half a size or even up a full size. In case you were wondering, the heel-to-toe drop here is the usual 10mm with a stack height of 29/19.
The light in Lightstrike is truly light
Coming to performance, as I have mentioned — the SL20 feels incredibly light, and you feel it immediately as you start running with them. The engineered mesh upper is weirdly lightweight as if it's not even there, and the new Lightstrike foam has a good amount of energy return as well.
The Lightstrike foam itself is pretty interesting. It was originally designed for use in basketball shoes, with the thought being that the foam would have enough cushioning, lightweight, but still be very responsive with some court-feel especially with the kind of lateral movement you see in basketball.
It was first introduced in 2018 in the signature sneakers of former NBA MVP James Harden, before also moving on to the Adizero series of running shoes.
With this purpose in mind, Lightstrike is slightly harder than Boost cushioning, sacrificing some of that soft comfort for better energy return instead. This cushioning, along with the lightweight upper, is the reason why you want to go faster in these shoes.
I found myself running slightly faster with these on, and I'm not even sure why. Maybe it was just a psychological feeling of wearing such lightweight shoes, or maybe it's the overall package of the SL20.
The Torsion system allows for a nice, springy toe-off, and also helps with the energy transition from heel to toe, allowing your foot to go back into its normal state during each strike, and the heel counter keeps your feet firmly locked in.
The slightly harder midsole does mean these are best suited for short distance runs. You could still wear them for long distance or marathon running, but the Lightstrike foam midsole is not as soft a cushion as one would like for a long distance running shoe.
For sprints and everyday jogs, the SL20 is freaking fantastic. But for long distance runs, you might want to check out the Ultraboost 20 or even the ASICS GEL-Nimbus 22 instead.
These shoes really are a lot of fun to run in because they're just so darn lightweight, with great energy return, that push-off sensation really is amazing so maybe some of y'all might actually like them for long distance runs as well.
Coming to the SL20 outsole, it's worth noting that you can also feel any stones or pebbles under your foot with these so they really aren't meant for off-road or cross country runs either — just a road or street runner.
The Continental stretchweb outsole is a great addition, just like what we've experienced on Ultraboost for a while now. These are some of the grippiest rubber outsoles around and this means running on even wet roads is not an issue.
I wouldn't recommend testing these out on icy streets. I'm always paranoid about falling where ice is involved because I've only lived in tropical weather countries, but apart from that, the outsole has no issues gripping and keeping traction even on the rainiest of days.
Overall the Adidas SL20 falls more in the stable end of the spectrum, compared to many other lightweight running shoes. While I still think of it as a neutral running shoe, it has a pretty reasonable amount of stability.
Is this your SneakerMatch?
The Adidas SL20 is just a fantastic running shoe designed for runners who want to run fast. It doesn't matter what your definition of fast is, because this pair will honestly just make you feel fast when you're running with them.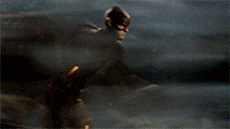 If you're looking for a pair of lightweight running shoes, this is pretty much one of the best options out there right now.
The only real alternative comes from Adidas itself — the Adidas Adizero Boston 8 and the Adidas Adizero Adios 5 — both of which look very similar now to the SL20.
All three belong to the lightweight running shoe category, and they weigh almost the same but the primary difference is their uppers and midsoles, and how they feel when running. Both the Boston and Adios have slightly more premium upper construction, and both have Boost in the midsole, which also means they cost a lot more than the SL20.
The Adios feels more like a racing shoe and offers the least in terms of comfort, whereas the Boston is more of an all-round running shoe. It's firmer and harder than the SL20 but also softer and more comfortable than the Adios.
Out of all three, I think the SL20 is the most comfortable, though of course not as comfortable as the heavier SolarBoost or Ultraboost sneakers.
Bif you're looking for a lightweight running shoe to get you started with running or just to be your first lightweight running shoe, I think the SL20 is for you. Even if you are a trained runner who wants a secondary pair of "fast" shoes — these are definitely for you.
The Adidas SL20 is just for anyone who wants to feel fast, without shifting too far away from a comfortable daily running shoe, but still wanting a pair of lightweight running shoes.
Definitely recommended.
Redmi Note 10S review: The all-rounder you want
Great, long lasting performance with less compromises
Picture this: it's 2021, you're still stuck indoors and in need of something to pass the time. Also, with all the time you've spent indoors, you have enough savings to get a new smartphone. Maybe you're looking for a phone that lasts long, or a phone that feels fast and performs well for any use.
Within the midrange space, smartphone companies manage to give you a product with everything you're looking for. However, as is the case with most budget smartphones, they gave up some features and functionalities that dampen the experience a little bit. You want a smartphone that caters to everything you throw at it.
Enter the Redmi Note 10S, the latest midrange smartphone that hopes to do just that. In my initial impressions of the device, I was impressed by all facets but I wanted to see how it would fare with prolonged use. I think my exact words were that it "ticked all the boxes," but is it impressive enough for you to consider?
Here's what you're getting with the Redmi Note 10S:
It comes with a 6.43" FHD+ AMOLED DotDisplay
Also, it has a rear quad camera setup with a 64MP main sensor
There is also a USB-C charging port and headphone jack at the bottom
It comes in three colors: Onyx Gray, Pebble White, and Ocean Blue
Handles anything you throw at it with ease
If I could sum up my overall take on how the Redmi Note 10S performs, I'd do it in three words: "bring it on." I mentioned in my initial impressions that everything runs smoothly on this device, and that's still my main takeaway with prolonged use. A lot of credit obviously goes to the hardware this device rocks inside it.
The Redmi Note 10S comes with a MediaTek Helio G95 chipset inside, along with 6GB of RAM. There are models that come with 8GB of RAM, but I would argue that 6GB is actually quite enough. I mean, it's enough for the things you normally do when you use a smartphone, along with multitasking apps if you feel like it.
What also helped the performance just a little bit for me was the AMOLED DotDisplay. Whether it was watching Queens Archive or Netflix TV shows, it was quite bright and color accurate. Honestly, I had the brightness set to around 40 to 50 percent and I could still see what I was watching.
A great mobile gaming device for most games
The other performance aspect I wanted to touch on was how well you could game on the device. With 6GB of RAM inside, it's a no-brainer that a phone like this can handle most games. For the most part, I didn't really have too many problems running more graphically-intense games on this device, and Game Turbo helped out a lot.
See, within MIUI's settings, you have access to Game Turbo that optimizes gaming performance. Throughout my entire usage of the device, I managed to play games quite smoothly, with only a handful at around 60 FPS. I mean, if the game came with a 60 FPS setting, I would rather play that way, right?
What's pretty great about this is that you can even use Game Turbo to finetune performance per individual game. At the time, I noticed that PUBG Mobile and Mobile Legends: Bang Bang were supported by this feature, so I tinkered with it a little bit. The resulting performance ended up a little better, but I'd still opt to just let Game Turbo do its thing.
Decent photography and selfie machine
When you hear that a smartphone has a quad-camera setup, you would assume that image quality would turn out great. In the case of the Redmi Note 10S, it turned out alright with its version of a quad-camera setup. Also, the 13MP selfie camera on the DotDisplay fared just as well as the rear cameras.
I tried taking pictures in both preferable and less than ideal lighting conditions, and the results were mixed. Under great lighting conditions, the images turned out quite nice, showing accurate colors and great detail. Also, I finally got through the wonky auto-focus I experienced in my initial tests, so just give it some more time.
However, the cameras don't fare well when there's not enough light around the area. I don't just mean taking pictures at night, but even when there's little brightness in the room. When I checked the photos, they didn't particularly scream "super-detailed" but the rear camera tried its hardest.
Keeps you going, whether you're bored or not
You might be wondering how the device keeps going with all of these activities you're throwing at it. Inside this machine, you will find a 5,000 mAh battery, which is honestly a standard for most budget to midrange smartphones. With such a big battery, I expect it to last for maybe a day or so, with regular use.
Instead, the Redmi Note 10S took nearly two days worth of regular usage for it to reach zero percent. In one instance, I even managed to extend the run time by about five to six hours when I kept the brightness from 40 to 50 percent. Basically, on a full charge, this phone will keep you going even if you lose electricity because of a storm.
The craziest thing about this is that it doesn't take that long to fully recharge the device. Through my battery tests, I managed to fully charge the phone with its 33W fast charging charger in over an hour and 20 minutes. Furthermore, charging the device to 50 percent took around 35 minutes. Honestly, this kind of battery and charging setup is everything you could ever ask for.
Is the Redmi Note 10S your GadgetMatch?
At PhP 11,990, the Redmi Note 10S provides you with everything you could ask for in a smartphone. From the performance to the battery life, it's an all-rounder type of device that you will appreciate through and through. Also, the fact that it comes in three colors means you have more options that suit your tastes.
Again, it still has its hiccups in the camera department despite producing decent image quality in general. I think they're pretty great, but honestly you're better off using the phone under better lighting for the best selfies. Other than that, the phone itself poses as a potential daily driver for most people.
The Redmi Note 10S is a great example of a smartphone that gives you everything, without sacrificing too much. If you want something that caters to your every whim, give this one a chance!
Huawei MatePad Pro 12.6: A worthy pro tablet
Even more if you're already invested in Huawei's ecosystem
Recovering from their dark past of being cannibalized by the growing sizes of smartphones, tablets have once again secured their spot in the market. From what had just seemed to be a bigger smartphone, tablets have gotten overhauled into a somewhat capable and more portable laptop replacement.
This is thanks to the few determined brands that persistently kept looking for innovative uses for these large devices.
Among the few is Huawei who once again brings us something very promising this year as they introduce their most powerful tablet yet – the new Huawei MatePad Pro 12.6.
Sleek design 
Faithful to the MatePad series' design, the MatePad Pro is built with an aluminum body with a Matte Grey finish. On its front, we have the 12.6-inch OLED display framed with its sleek looking ultra slim bezels.
While the design isn't something to marvel at, the incredibly thin 5.6mm bezels still manages to carry in it the front facing camera which makes it look a bit cleaner than the punch hole design seen on its predecessor.
For a 12.6-inch device, the MatePad Pro is relatively lightweight as it is lighter than Apple's iPad Pro 12.9-inch at only 609g. Though you would still probably prefer to use this on your desk as hand holding it like you would with a smartphone would still feel tiring for your arms after a while. After all, you're still carrying more than half a kilo.
Snappy performance with capable hardware
Running on flagship specs, the MatePad Pro is powered by a Kirin 9000E 5G SoC, 8GB of RAM and 256GB of internal storage. If you're unfamiliar with this chipset, this happens to be Huawei's contender that goes head on with the also very powerful flagship from Qualcomm, the Snapdragon 888.
So how does it perform? Well, just as you would expect from a flagship – everything felt snappy fast. From gaming on graphically demanding games, like Call of Duty: Mobile and Asphalt 9: Legends to some light video editing with FilmoraGo, the MatePad Pro handled everything like a charm. It was a struggle playing FPS games because of its size though, but its hardware is more than capable rendering everything even at the highest graphic settings.
Vibrant yet accurate OLED display
There's plenty of room to play with in this 12.6-inch OLED display as its screen resolution of 2560×1600 and the 16:10 aspect ratio makes it perfect for multitasking apps side by side.
I understand that many creative professionals are probably eyeing on using this for creative work. And here I say, this display is also perfect for such use. With its DCI-P3 color gamut, colors appear closer to what they would actually look like in real life.
That being said, taking breaks and watching videos on this screen is also a pleasurable experience as the deep blacks and the high contrast produced by OLEDs really makes images pop.
The screen brightness is also more than enough for indoor use but much like any other OLED device, viewing under direct sunlight is a struggle.
A multifunctional keyboard and the new M-Pencil 2.0
A magnetic keyboard that doubles as a protective cover isn't something new for tablets. I do like how the keys are widely spaced, the relatively long key travel and its professional look. However, do take note that this does not come close to the same user experience as Apple's Magic Keyboard for the iPad rather it is similar to their Smart Keyboard Folio.
For one, it doesn't have a trackpad which is a bummer and the keys are placed near the edge of the frame. This leaves us no space to rest our palms on if we were to use this on smaller spaces.
The M-Pencil 2.0, on the other hand, is really good. With its 4,096 levels of pressure sensitivity, this new version of the M-Pencil is capable of simulating different strokes that artists do if they were using a brush or a pencil. It also has handy shortcuts like Double-tap Toggle which allows you to go back and forth selecting different tools. 
When left on its docked position, the M-Pencil 2.0 seamlessly connects to the tablet and automatically charges itself leaving it always fully charged and ready to use.
Powered by HarmonyOS 2.0
I had mixed feelings with HarmonyOS going into this review, and I can say, I still do. Yes, it does feel very polished and similar to Android but the app compatibility is still what keeps me away from fully investing myself in it.
While Huawei's AppGallery may have a growing library of apps, it still lacks many of the familiar apps that we use. The good news is most of these apps are ones that can be accessed through the browser like Facebook, Youtube and Netflix. 
And here's the thing. You'd probably use this tablet like how you'd use a laptop anyway and on our laptops, that's exactly how we access these — on our browser.
I've also realized that most Android apps will actually work with HarmonyOS 2.0, you'd just have to install them manually. That's where the new Petal Search feature comes in handy. You can simply type in the name of a third party app you're looking for and it would look for an appropriate APK file for you from different sources.
Multi Screen Collaboration with Huawei devices
A feature you get access to if you're living in Huawei's ecosystem is the Multi Screen Collaboration. It's also what I enjoyed most with this MatePad Pro. Paired with the MateBook D15 that I'm currently using, I was able to mirror and extend the laptop's display to the MatePad as well as drag and drop my files between the two devices.
It certainly feels like you're getting more out of your device as it opens up more possibilities of what you can do with this tablet. I was able to use the MatePad as a drawing tablet controlling the laptop as well as use it as an additional desktop workspace. This gave me much freedom for multitasking and an accurate reference monitor for photo editing.
Battery that's built to last 
Back in the earlier days of tablets, I remember owning a tablet which struggled to last two hours on web browsing. That isn't the case here. Huawei rates this device to last up to 9 hours straight web browsing with its large 10,050mAh battery. Long enough to last you a whole work day or even longer if you plan on doing work offline.
The included 40W fast charger should get you all juiced up for about a little over two hours which is pretty decent for such a big battery capacity. I also charged this with the charger that came with the MateBook D15 and that worked well too so less things to pack in case you happen to have both devices with you.
Cameras that may come in handy 
Kind of unique for a tablet, the MatePad Pro 12.6 comes packed with three cameras. A 13MP main shooter, 8MP wide angle and a 3D depth sensor.
You may kind of look weird doing mobile photography on such a huge device, but if that is really something that you prefer doing, the MatePad Pro can definitely get the job done.
I'd say decent enough image quality, but more than enough for a tablet since you'll just probably use this to take photos of documents or references for work.
Exquisite audio quality for a tablet 
A total of eight speakers have been loaded into this body. With four woofers and four tweeters tuned by Harman Kardon, I was blown away by how good this sounded. This may just be the best sounding speaker setup I've experienced on a portable device.
Without exaggeration, this beats even most laptops I've used. I could really hear the details and the full range of instruments I've listened to. With deep kicks and crispy snare drums, nylon guitars and orchestrated string instruments sound heavenly. 
Is the MatePad Pro 12.6 your GadgetMatch?
If you're just planning on getting something bigger than your phone for browsing and media consumption, the steep price tag of the MatePad Pro makes it hard to recommend.
This changes however, if you're a graphic artist looking for an iPad Pro alternative especially if you consider that the competition is priced even higher. 
The solid specs, great display, large battery capacity and that stellar sound quality is absolutely worth the price. Even more if you're already invested in Huawei's ecosystem, adding the MatePad Pro really unlocks a range of handy features. It's a very definite yes for me.
I'm really excited to see what's in store for the MatePad Pro in the near future as more apps become available and grow more stable running on the HarmonyOS.
The MatePad Pro 12.6 retails at PhP 55,999.
Huawei Watch 3 review: Apple of my eye, err, wrist
The Apple Watch of Huawei's smartwatch lineup?!
Huawei continues to mold its product lineups — particularly its wearables — shaping it to fit into the lives of its beloved consumers — Huawei fans and alike.
In a previous story, I listed a few reasons why the Huawei Watch 3 deserves to be on your wrist. Nearly a month later, I still stand by what I said about the Chinese company's flagship wearable.
Of course, there are still factors to consider before deciding on a smartwatch. So let us help you figure out by tackling matters that you might be dying to find out.
In this review, we'll detail my experience wearing this watch — the hiccups and the wonders encountered after wearing it for a few weeks. Together, let's find out if the Huawei Watch 3 is really your GadgetMatch.
Comfort is key
The Huawei Watch 3 is beautifully designed, no doubt. While it exudes a classic appeal, the watch can suit different occasions. And it has a plethora of straps to choose from so you can mix and match. Although the availability depends on the region.
In my case, I didn't have a choice aside from the black and plain fluoroelastomer strap. What I did was find a way to ship straps from China to get more designs that are apt for my style.
Anyhoo, let's talk comfort. Regardless of the straps, comfort is key when it comes to smartwatches. It'll be wrapped around your wrists for a long time, and it's important to never have any issues with its heft and your skin.
Thankfully, the Huawei Watch 3 doesn't feel heavy despite having a bigger watch case. What I find worrisome is how bulky it is for both my wrists and daily activities. It gets in the way sometimes — accidentally brushing metals, walls, and other furniture.
I appreciate not feeling any weight while wearing it, but it looks too big for me. Nonetheless, if you have thicker wrists, the watch case size won't matter. And there are workarounds on how you can prevent your smartwatch from bumping stuff and from getting scratched.
Leave your phone behind
Like most smartwatches, you can connect the Huawei Watch 3 to your smartphone via Bluetooth. Just pair your devices and you can receive notifications, text messages, and calls.
But you can also connect the Huawei Watch 3 on a WiFi connection or a data hotspot. The smartwatch runs on HarmonyOS and comes with several apps; some are built-in and some are downloaded via AppGallery. Personally, I enjoy navigating Petal Maps — Huawei's very own Maps — because frankly, it's pretty much the same as Google Maps.
Wearing the Watch 3 made me use my phone less, seeing how I glance at my wrist to check who messaged me. And from those moments, I decide if the person is important enough to stop whatever I'm doing and pick my phone up to respond.
Receiving calls is also fun if you want to act like you're a spy sent on a mission in whatever Sci-Fi film. Except, I don't like it when people near me can hear the person on the other line.
If you're looking for a different way to leave your phone and rely only on your smartwatch, the Huawei Watch 3 supports eSim technology.
Unfortunately, eSims are only available to postpaid plans on select carriers in my country, which I don't have because I use a prepaid sim with large data allocation.  If you're a postpaid subscriber, just ask your carrier for an eSim and they'll help you set it up. That way, you can use your mobile number simultaneously — on your watch and on your smartphone.
If you still need more understanding of how eSim technology works, you better read our explainer.
Matches with everyone else
No, I'm not talking about how the smartwatch can match anyone in terms of style, appearance, and personality. Although, that could be the case because it could. But that's not the point here.
The Huawei Watch 3 is perfectly compatible with all kinds of smartphone users — whether you're a Huawei loyalist, a Samsung fanboy, a die-hard Xiaomi bunny, or an Apple-ogist.
Thing is, even though the Huawei Watch 3 runs on HarmonyOS, all you need is the Huawei Health app. And it's downloadable on AppGallery, Play Store, and the App Store.
I paired the watch with several devices in my arsenal. From the Huawei Mate 20 Pro, Xiaomi Mi 10T Pro, and even the Samsung Galaxy Z Fold2. It easily syncs important data from your watch, and then you can preview it through the Health app.
More importantly, it's uncomplicated to navigate even if you use a different ecosystem. As an Apple-ologist pointed out, the Huawei Watch 3 looks the same as the Apple Watch with only minor iterations from its design.
Although, we're not surprised. Huawei openly expressed how they look up to Apple for inspiration… and probably imitation. But, whatever. Apple's products are always user-friendly and won't fry your last three brain cells — perfect for himbos like me.
As long as Huawei makes their products user-friendly too, I'm down with all of it. Based on experience, they make fantastic hardware and it's a sweet treat if their software and user interface follows one of the best.
From swag to sweat
The Huawei Watch 3 can be a smartwatch for any occasion, assuming you have the perfect strap to suit different settings. During my stint, I used my China-bought Milanese strap when I met with friends and hop on a date. A silver accent works for me since I wear silver rings and earrings.
I have a fashion savant in my life who's always advised me to match my metals. And I wore that principle to my heart. You don't need to wear expensive jewelry and accessories to look expensive. Your watch should just go well with every other metal on your body.
On Huawei's official website, the Steel and Leather straps work perfectly for your casual settings. You might want to consider those when you try to mix and match your outfits.
Coming home, I switch to my black, fluoroelastomer strap. It's a durable yet comfortable rubber apt for physical activities and humid weather.
As I've said earlier, comfort is key and that's the case for the Huawei Watch 3. Despite the bulky size, surprisingly, it doesn't get in the way of my workouts. Not once did I feel anxious about my watch brushing off with my weights and other metals.
Speaking of weights, the Huawei Watch 3 accompanied me in my strength and conditioning training. All the essential tracking and features helped me complete my program, prompting me to change my habits to make fitness a sustainable activity and eventually, a lifestyle.
From sweat resistance that pushed me to continue with my routines, timers and stopwatches that aided me in measuring my tempo, the sports tracking mode that helped me understand my patterns, to all-day monitoring with blood oxygen, heart rate, temperature, and even sleep — the Huawei Watch 3 has it all.
Health features
Packed with salient health features apt for the current era, the Huawei Watch 3 might make you wonder: Do they really work? And do we even need them?
At first, I was cynical with all the mumbo jumbo presented in smartwatch campaigns. But after my experience, I had a change of heart. Wholeheartedly, I would say yes — they work and we need it.
Starting with the basics, it has the usual features found on any smartwatch. You can track your step count, calories burned, and your heart rate. It also reminds you to get up and move after a period of inactivity.
There's also a feature where you can track your stress levels, and probably help you cope and manage your stress. As for me, it didn't particularly help but maybe someone out there can benefit from it. The important thing is there's a tool that could possibly help.
What I loved the most is the sleep report I receive every morning. Tracking my sleep helped me understand my patterns — which is a key factor I consider before going on my day or performing an exercise routine.
Checking my reports helps me decide if I'm going for two cups of coffee throughout the day, if I'm well-rested enough to execute intense forms during training, or if I need to take more naps.
While all of these reports are summarized and can be previewed using your smartwatch, the intensive details are listed on the Huawei Health app.
Since it consistently tracks and monitors various data, the Huawei Watch 3 constantly consumes the battery life, just like any device that's connected to Bluetooth, WiFi, and performing background activities.
True to its promise, it has a 3-day battery life that accompanies you in your daily activities. Switching it to ultra-long battery life mode extends it up to 14 days, except I don't really see myself using this mode in the future.
Charging it is fairly quick. I left it charging after an hour of napping, and when I woke up, I saw it fully charged — ready to be slapped on my wrist again.
Is this watch a match?
But then again, I wish it had a longer battery life like the Huawei Watch GT 2 Pro. If the Huawei Watch 3 can last up to two weeks, it could've been my GadgetMatch.
It's a versatile smartwatch that you can add to your collection of watches. So well-rounded and user-friendly, it works without any tinkering involved. All you have to do is wear it and watch how it performs feats that might elevate your lifestyle.
The Huawei Watch 3 retails for PhP 18,999 — a price tag befitting a premium smartwatch. If anything, Huawei found itself its very own Apple Watch.
Brazenly, I would say the Huawei Watch 3 felt like the Apple Watch of all Huawei smartwatches. It simply works, and it's beautiful, powerful, and functional in its own right. Complete with an ecosystem that you can enjoy for a seamless AI life.
It's also user-friendly, stylish, and leaning towards yuppies with a balanced lifestyle than geeks and techies basking in gadgets and other forms of technology.
The Huawei Watch 3 is available on Huawei Store and authorized platforms such as Lazada and Shopee, as well as Huawei Experience stores and other retail partners.
SEE ALSO: Huawei Watch GT 2 Pro review: Swanky and smart | Apple Watch Series 6 Review