Android O? YouTubers give their best guesses!
We were looking forward to a hint for what Android O will actually be called during Google I/O. Sadly, the search giant kept its lips sealed, but that didn't stop us from asking our favorite YouTubers what they think the next Android version will be named!
While GadgetMatch already created its own list of desserts (and other obscure items) beginning with the letter O, the possibilities are still endless until Google finally makes the grand reveal.
Android Oreo sounds great, and we even saw them scattered around dining spots in the Google Campus. A sign of things to come, or just a distraction? Whatever the case, the YouTubers we caught at the event had their own say, and we loved each and every one of them.
Just spit it out already, Google!
PRODUCER: Michael Josh Villanueva
VIDEOGRAPHER: Sascha Mehlhase
EDITOR: Chay Lazaro
Vivo NEX Unboxing and Hands-on: The future!
Truly bezel-less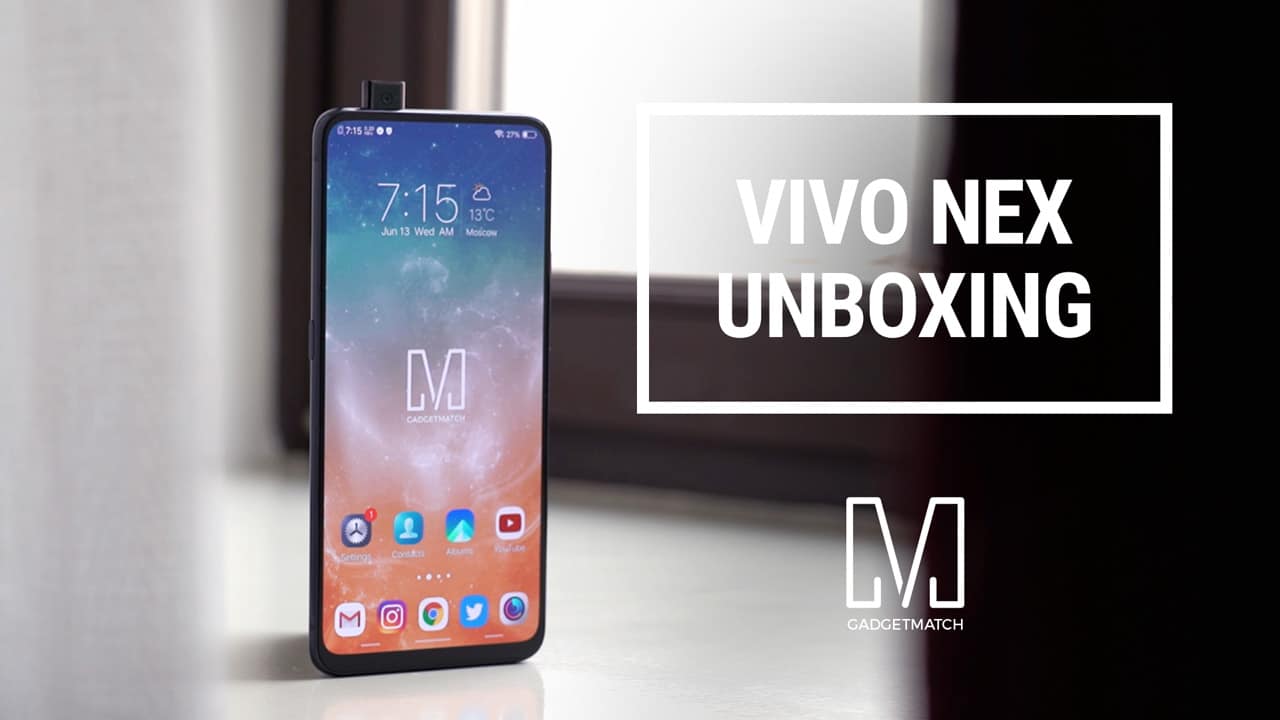 If smartphone trends of the last two years are any indication, the future, as we know it, is bezel-less. And the first to make that future a reality is Vivo.
Earlier this year at Mobile World Congress, Vivo showcased its APEX concept smartphone. An all-display phone with no notch, no bezels, but with a pop-up selfie camera.
Now, we finally have a phone we can buy. Vivo launched the NEX lineup in Shanghai, China this week and we just got our hands on a retail unit.
The best of Xbox at E3 2018
Microsoft didn't hold back!
50 games, 18 exclusives, 15 world premieres. There were a lot of games at the Xbox E3 2018 briefing and we rounded up our favorites just for you:
Halo Infinite
Microsoft's most iconic title Halo is getting a sequel and it looks amazing. It's called Infinite and while it's more of a tease than an actual game, there's a lot to be excited about including what looks like a new world.
Kingdom Hearts III
Sora is back and he's ready to explore new worlds… including Arendale. Yeah, you heard it right: This encounter with Elsa got us real excited. At E3, we got a chance to take the game for a spin, and now we're craving for more.
Fallout 76
Fallout 76 is a prequel to the Fallout series and based on the trailer, it looks like it will ask players to reclaim the wasteland for America.
This is the franchise's first attempt at multiplayer gameplay. Players battle against hostile raiders, mutants, and all kinds of monstrosities. They're encouraged to team up, scavenge materials, build strongholds, and destroy other teams' bases.
Forza Horizon 4
Because Forza Horizon 4 is set in Britain, the home to Playground Games, this was a passion project and it shows. The graphics are spectacular, but that can be expected.
What makes it so amazing are changing seasons. Each week, seasons change for everyone, and that dramatically affects gameplay. At E3, we were able to experience first hand the difference between driving in the snow and under the cover of lovely autumn leaves.
Jump Force
Dragon Ball Z, Naruto, Death Note. If this star-studded cast of characters doesn't get you squealing from excitement, we don't know what will. We only got limited hands-on time with this game, but being able to Kamehameha our way past puny rivals was enough for us wannabe gamers to wanna play more.
Devil May Cry 5
DMC fans waited 10 years for this sequel and we're stoked to finally see a trailer come out.
As evidenced by the flashy fighting styles and kinetic movement in the trailer, DMC 5 is a stylish hack and slash game featuring demon hunters Nero and Dante. This is shaping up to be a stress-relieving game where you can take your frustrations out on demons standing in your way.
Ori and the Will of the Wisps
Ori and the Will of the Wisps is a unique platformer that mixes combat and exploration and ties it all together with rich graphics and an emotional storyline. This time around, developers worked on the physicality of the world, and it almost gives the 2D world a 3D feel to it. The game is made more challenging but also more accessible, so whether you're a newbie or an experienced pro, you'll want to embark on this journey.
Cyberpunk 2077
A single-player RPG set in a dystopian future — sci-fi aficionados will have a field day in Cyberpunk 2077.
The game was initially announced in 2012, but we haven't heard a thing about it before it popped up at Microsoft's E3 conference.
Based on classic tabletop game Cyberpunk 2020, Cyberpunk 2077 pits V, a new hired gun, against power-hungry megacorporations and cyber-enhanced street raiders.
SEE ALSO: Microsoft gears up Xbox platform with new gaming studios and titles
Sony Xperia XZ2 Review
Currently the best at slowing things down
Sony continues to build on what they've established as their own niche when it comes to mobile videography. With the Xperia XZ2, they push the envelope by offering 4K HDR video and super slow-mo recording at Full HD resolution. This is our Sony Xperia XZ2 review.