Coronavirus porn is trending on Pornhub
Don't try this at home!
Do you know about Rule 34? If you're reading this article, it's highly likely that you do. If not, here's a simple breakdown: if it exists, there is porn made of it. A quick peek on Pornhub confirms this startling fact. There is porn of practically everything in human existence.
With the way the world works, you might think that the porn industry has its limits. You'd be surprised.
Today, one of the weirdest porn genres has made it to Pornhub's trending list — coronavirus porn. Spotted by Vice, the new genre currently has 124 videos up on the site. (On the original article's publication, it garnered only 112 hits.) The videos include straight-up memes, couples in face masks having sex while under quarantine, and a horror sex video in a fictionalized version of Wuhan. (For that last part, search for Spicy x Rice's "BODYCAM FOOTAGE (CDC AGENT) INVESTIGATES DESERTED WUHAN.")
Interviewed by Vice, the porn creators are using the platform to spread correct information about disease prevention. "We thought we would use our porn as an avenue to get some legitimate information out with some comic relief included to get people interested and reduce our chances of being banned," Spicy x Rice said. Another creator shares how face masks should be used.
Of course, with infection rates mounting across the globe, one must always ask if these are even appropriate. Has porn gone too far? For the creators, the porn's existence is called for. "I think it's attractive to people because it can help lighten the mood on a serious subject," Spicy x Rice said.
Regardless of your position on the new porn genre, it goes without saying that you should seek medical help if you feel any of the symptoms associated with COVID-19.
SEE ALSO: Pornhub: Filipinos love 'romantic' porn
---
As general rules, the CDC or The Centers for Disease Control and Prevention listed these to help with preventing the spread of COVID-19:
Stay home when sick
Cover coughs and sneezes
Frequently wash hands with soap and water
Clean frequently touched surfaces
Huawei Watch GT 2 Pro: Best Christmas gift for the man in your life
Make him shine as bright as you
Not every successful woman needs a man. But if you happen to have one in your life, it doesn't hurt if he can look as pristine as you.
What better way to elevate his look than with a premium timepiece that looks smart and is actually smart.
The Magic number is 12. There's that thing about 12 days of Christmas. In the Philippines, the Watch GT 2 Pro retails for roughly around PhP 12,000. So here are 12 reasons to make each thousand of that purchase count.
1. It's gorgeous and will elevate your man's confidence
Here's the deal. It's possible your man looks like a walking half-peeled potato. But have him wear the watch and he'll instantly feel like a BTS member. Now, he may still look like a potato, but now he's a potato with swagger. The best thing anyone can wear is confidence and this can totally help with that.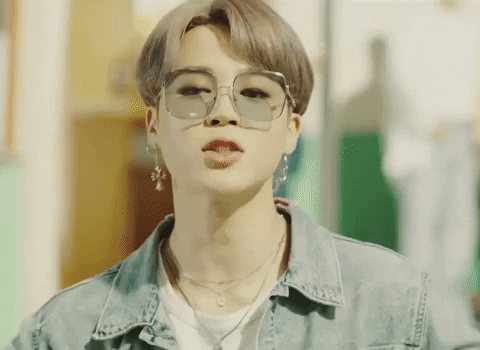 2. It won't break easily 
A luxurious timepiece that will likely stand the test of time? Yep, that's that this is. The sapphire glass that the watch face is made of is on stubborn son of a b***. It's as tough as they come.
3. It's customizable 
Nothing's more empowering than knowing you can tweak things to your taste. With One Hop Watch Face, you can use whatever image is in your file as the Watch Face. Neat!
(*Only works when paired with a Huawei smartphone running EMUI 11 and up).
4. It can track a bajillion workouts 
We're going to assume the hyperbole didn't fly over your head. Think of an activity, and there's a good chance the Huawei Watch GT 2 Pro can support it. It likely can find and track a workout that your man can stick with. This means your man can go from looking like a potato to looking like a french fry (which is a snacc. Get it?) 😉
5. It can lead your man back to you
Let's say your man decides to transform from potato to french fry and starts with some light jogging around your neighborhood. But he got too into it and doesn't realize he's in the part of the neighborhood he's not familiar with. The Huawei Watch GT 2 Pro has a GPS Route Back feature that will let him find his way back into your loving arms.
6. Encourage him to pick-up a sport
Other than tracking workouts, it can also track bajillion sports. There's badminton, tennis, bowling, volleyball, and even golf! These are all fun sports that you can do together!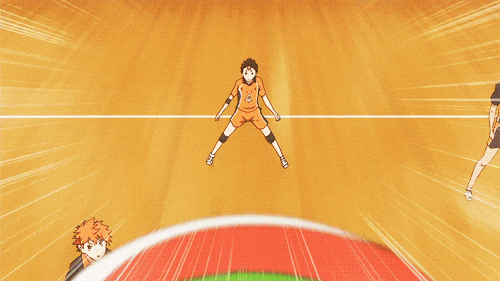 7. You can check how much you make his heart flutter 
Okay, that's probably not what the heart rate meter is for but it's a fun concept, right? It is, of course, useful for many other things but this one is cute to try. Throw an "aegyo" (cute gesture) his way and see how much his heart rate spikes.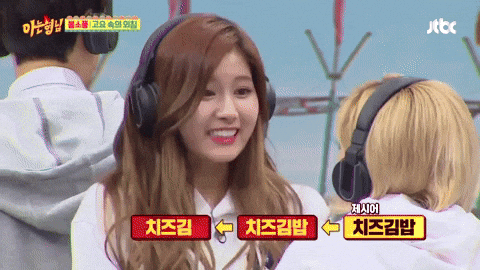 8. You can find out why he's being grumpy 
Is your man acting aloof or just plain out of it? Ask him to check his stress levels on Huawei Watch GT 2 Pro. If it returns an alarming number, ask him what's up and you guys can resolve the problem together. 💕
9. Make sure he gets your messages
The Huawei Watch GT 2 Pro lets you have full control on which notifications you get. Make sure he has notifications turned on for the messaging app you two use the most. That way, he always gets those sweet nothings from you.
10. Decide whether you're going out for a safe social-distancing date or staying in to Netflix and chill 😏
One glance on the watch and you'll get a sense of what the weather is like on a particular day. This will help you determine whether you'll spend some time out or just have some snuggle time indoors.
11. You don't have to worry about charging it everyday
Let's face it. Several smartwatches require some juicing up after just a day. Well, not this one. Even if you push the battery to the limit by enabling all the features, you'll still get AT LEAST five days without charging it. It's long-lasting just like your man. 😉
12. You can take cute couple photos! 
It has a remote shutter feature that will free up your hands and let you do all the silly couple poses you've been wanting to do. Just prop your phone up somewhere and use the watch as the shutter!
SEE ALSO: Huawei Watch GT 2 Pro review: Swanky and smart
Christmas Promo
If you buy the Huawei Watch GT 2 Pro (PhP 11,999) from November 27 to December 31, you'll get a FREE entertainment package consisting of a notebook, multi-connector, and blue speaker. Combined those are worth PhP 2,099.
This deal is available in all Huawei stores as well as online and offline retailers.
Here's everything you need to know with ING Pay
Another safe, easy cashless option
You can now do more with your ING account! A little over a year ago, ING Philippines launched its mobile-only bank. With it you can save up your hard-earned cash. Now, they're letting you do more with ING Pay.
The ongoing Coronavirus pandemic has forced most of us to stay home. With that comes with the need to shift to mobile and online banking. With ING expanding their services, it'll help with the transition to going cashless.
Here's everything you need to know about ING Pay.
ING Pay is the newest product offering of ING Philippines. It makes payment easy, smart, and convenient through different features such as bills payment, virtual VISA debit card, and real-time InstaPay transfers. It also helps customers separate their daily account from their savings.
Is ING Pay an e-wallet?
ING Pay is not e-wallet. It's a bank account, approved by the BSP which means that the security and processes are aligned with ING internal control framework and the standards of the BSP. As a bank account, customers can use ING Pay for all their payments and transactions, including crediting their salary, and manage their financials using the ING mobile app.
Do customers need to have an ING Save account in order to open an ING Pay account?
No. Customers do not need to have an ING Save account in order to use our ING Pay account. Just download the ING mobile app through iOS App Store or Google Play Store and select "Open an ING Pay Account". However, we encourage our customers to still open an ING Save account to take advantage of its features, such as the high interest rate.
Will savings in ING Save be used for ING Pay?
Not necessarily. ING Pay account is separate from ING Save. Customers, however, can transfer funds from their ING Save to ING Pay instantly with no charges. 
How can customers deposit funds?

There are 3 ways:
They can use their other bank's online banking portal or mobile app to transfer funds to ING Pay via PESONet or InstaPay.
They can deposit a check directly to your ING Pay account via the ING mobile app.
If they have an existing ING Save account with balances, they can transfer funds from their ING Save to ING Pay instantly and completely free.

Is there any maintaining or minimum balance needed in opening an ING Pay account?
There is no minimum amount to open and maintain the account.
How can customers contact ING?
They can reach out to us by sending a message in the in-app live chat function and FB Messenger. Our customer care team is available 24/7 and will reply as soon as possible.
Fund Transfers
Can customers transfer money from their ING Pay account to other third-party bank accounts?
Yes. Customers can transfer to their other bank accounts via InstaPay and PESONet, at no fees.
Are there any fees when transferring money from other banks?
Some banks may charge transfer fees.
How much can customers transfer via InstaPay?
Customers can transfer PhP 50,000 per transaction via InstaPay, as compared to a daily limit of PhP 50,000 set by most other banks.
Can customers adjust their transfer limits?
Yes. As an added security feature, customers can adjust their daily transfer limit via the ING mobile app.
How long will it take for deposits from other banks to get credited?

Transfer via InstaPay is credited instantly. For PESONet transfers, it will depend on the time that the transfer is made and the cut-off time of the sending bank.
Virtual VISA Debit Card
How can customers access the virtual Visa debit card?
They can access and use their virtual Visa debit card via the mobile app so they never have to worry about losing the card details. They can keep track of all the transactions and manage their card usage anytime, anywhere.
Will ING Pay have a physical debit card?
Yes, customers can look out for our announcements and notifications on the availability of the physical debit card.
Can customers use the virtual Visa debit card for foreign transactions?
Yes, you can use your debit cards at local and foreign stores and or merchants that accepts Visa transactions.
Bills Payment
How many merchant partners does ING Pay have?
You can pay your bills to more than 70 merchants in our pre-enrolled list. 
What do customers need in order to pay bills?

To pay bills, customers will need the following:
The name of the biller
The account, reference or policy number of the bill
The exact amount you need to pay
How long is the processing time for transactions?
Generally, processing time can take 1-3 banking days. Payments made on weekends, holidays, or after 6:00pm on weekdays will be processed in the next banking day. Please ensure that all bill payments are made before your due date.
Security
If customers lose their mobile phone, how do they access their account?
We have applied measures to ensure the security of your account. For example we only allow 3 attempts when entering the passcode.
To access their account from a different phone, they will be asked to verify their personal details like what they used previously during account opening. They will also be asked to go through the liveness detection again for verification before accessing their account.
Is the customer's money safe?
Yes, their money is safe with us. We are supervised by the Bangko Sentral ng Pilipinas. We are also a member of PDIC. The Maximum Deposit Insurance for each depositor is PhP 500,000.
Marvel's Spider-Man: Miles Morales Superstar Shoes Review
Walk in Miles' shoes
For those of you that might have bought the Spider-Man: Miles Morales game you may have noticed that it appears that Miles has switched allegiance.
From the sweet Air Jordan 1 Highs that he famously rocked on the Spider-Man: Into the Spider-Verse animated film to this — a new pair of black and red Adidas Superstars that he wears in the game.
This has been super controversial, both in the sneaker community and the comic book community as well to an extent. Like many others, I agree that the Jordans were a part of Miles and the story line of Spider-Man: Into the Spider-Verse.
But here's a thing — this is the 2020 game. It's a completely different story line to the 2018 animated movie.
So as much as it might be painful to see Miles sporting something other than his Jordans, think of this as Miles from another universe — because that's really what he is. A universe where he just so happens to be a huge three-stripe fan.
The Spider-Man Miles Morales Superstars dropped this November 19th for US$ 75 in the US.
Unspectacular box
Starting with the box — it's disappointing to see that Adidas keeps slacking off when it comes to the unboxing experience. They had a chance to create a really cool box for this collab, but nope, we have the usual blue Superstar box.
Opening it up, you have the usual Superstar wrapping paper, and the shoes, with the usual Superstar size tag and this Marvel Gamer verse tag.
Coming to the shoe itself and starting with the toe box, you have the usual Superstar Shell Toe, that's in a black color here instead of the usual white color.
Moving along the upper of the shoe, it's in a red leather material with the Adidas Three Stripes on the side in a black color.
This black and red design is supposed to be a nod to the Spidey suit that Miles Morales wears in the game.
Above the black three stripes on the mid-panel you'll see the word "SUPERSTAR" in black to the side of it.
Coming to the top of the shoe you'll see the usual Superstar regular lacing system with these flat black laces. Unfortunately, no extra pair of laces here.
You'll also notice a tiny black lace tag here with the PlayStation symbol. Since this awesome game is only available on PS4 and PS5.
Moving on, underneath the laces you have this black leather tongue which seems to have a bit more padding than usual. This is to make them feel even more comfortable on feet, compared to a usual superstar.
At the top of the tongue is the usual branding tag with the Adidas trefoil branding. It's in this red black on the back leather, keeping in theme with Miles' Spider-Man suit.
Coming to the inside of the shoe, you'll notice the Marvel branding on the inside of the tongue, along with a black leather sockliner that feels pretty good against your feet.
There's the usual Adidas superstar outsole, this time in a black synthetic leather with the Adidas branding in a red color towards the heel.
And then lastly, coming to the back of the shoe you have the usual Superstar heel tab but this has the Spider-Man logo in black and red occupying the heel tab.
I know Adidas did this to give it some Spider-Man feel… 
because as you probably noticed there's not a lot of it on the rest of the shoe, apart from the Miles Morales suit colors used.
Below that you have the same red synthetic leather material as the rest of the upper.
Moving on, that entire upper sits on the usual Superstar rubber midsole. But this time instead of the usual white rubber midsole and outsole, we get this black rubber midsole with this lining of the red outsole below it.
And then, coming to the bottom of the shoe, you have this red rubber outsole in the usual superstar thread pattern.
That's about it in terms of design.
Fit and sizing
Coming to fit and sizing, the Adidas Superstars tend to fit true to size but Adidas sizing is pretty unpredictable.
I feel like these fit just like any other pair of superstars, true to size but if you have wide feet like I do, I definitely recommend going up half a size.
For example I'm a size UK 11 so I wanted to go up to a UK 11.5. Unfortunately, there were no half sizes available so I went up to a size UK 12. It fits okay but I have a bit more room in the toe box area than I'd like.
In terms of comfort, honestly it kinda feels like every other pair of Adidas Superstars but slightly more comfortable because of that well padded tongue. When it comes to cushioning, it's a rather stiff, flat kind of feeling underfoot since there's really not too much going on there..
But, to its credit, it is a very stable shoe and it's pretty durable. So if you want a really stylish pair of everyday sneakers, and you're okay with how the Superstars feel underfoot, this is a pretty solid option to check out.
Is this your SneakerMatch?
As much as I know that these are supposed to look exactly like the shoes Miles wears in the game, I have to admit, I'm kind of a little disappointed.
I just feel like there's more they could have done, with the color blocking and the PlayStation and Spider-Man logos. They could have also, at least, made the box in the Miles Morales Black and Red colors.
I feel like these are shoes made for kids, who would love to wear what Miles Morales is wearing in the game, which is totally okay. Granted, Miles was actually wearing mid-top Superstars in some suits, but it looks like the physical versions are only available in low-tops.
But these are not really for the same crowd of comic book nerds like me who would have copped the Jordan 1 Origin Story, which I feel was much nicer put together.
But then again, maybe this is the best that Adidas' designers would come up with after talking to Marvel, Sony, and Insomniac Games who had to produce the same shoe in the game as well.
At the end of the day, if you want to wear the same shoes as the coolest Spider-Man, here ya go. They're comfortable, they stand out, and if you're a Spider-Man Miles Morales fan, you're going to love these.
Plus how cool is it to wear the same shoes as the in-game Miles, right?