Coronavirus porn is trending on Pornhub
Don't try this at home!
Do you know about Rule 34? If you're reading this article, it's highly likely that you do. If not, here's a simple breakdown: if it exists, there is porn made of it. A quick peek on Pornhub confirms this startling fact. There is porn of practically everything in human existence.
With the way the world works, you might think that the porn industry has its limits. You'd be surprised.
Today, one of the weirdest porn genres has made it to Pornhub's trending list — coronavirus porn. Spotted by Vice, the new genre currently has 124 videos up on the site. (On the original article's publication, it garnered only 112 hits.) The videos include straight-up memes, couples in face masks having sex while under quarantine, and a horror sex video in a fictionalized version of Wuhan. (For that last part, search for Spicy x Rice's "BODYCAM FOOTAGE (CDC AGENT) INVESTIGATES DESERTED WUHAN.")
Interviewed by Vice, the porn creators are using the platform to spread correct information about disease prevention. "We thought we would use our porn as an avenue to get some legitimate information out with some comic relief included to get people interested and reduce our chances of being banned," Spicy x Rice said. Another creator shares how face masks should be used.
Of course, with infection rates mounting across the globe, one must always ask if these are even appropriate. Has porn gone too far? For the creators, the porn's existence is called for. "I think it's attractive to people because it can help lighten the mood on a serious subject," Spicy x Rice said.
Regardless of your position on the new porn genre, it goes without saying that you should seek medical help if you feel any of the symptoms associated with COVID-19.
SEE ALSO: Pornhub: Filipinos love 'romantic' porn
---
As general rules, the CDC or The Centers for Disease Control and Prevention listed these to help with preventing the spread of COVID-19:
Stay home when sick
Cover coughs and sneezes
Frequently wash hands with soap and water
Clean frequently touched surfaces
adidas SL20 review: Feel like running as fast as The Flash
adidas' best running shoe so far!
About a month ago Adidas released a new running shoe called the Adidas SL20 — this shoe was part of the recent Adidas "Faster Than" campaign where they talked about how being "fast" is not something that's only reserved for elite runners, and that speed isn't always just about distance and time.
Instead, Adidas emphasises that "fast" is more of a personal feeling, which everyone can experience, even if you don't think of yourself as a "fast" runner. They backed this up with a series of videos from all types of people, who run just because they enjoy it.
I have been really intrigued about this shoe because I saw a bunch of people post about it in the Adidas Runners Kuala Lumpur group. As you might already know Adidas has their own Runners group in major cities around the world and they can be super useful to keep you motivated — like right now in Malaysia we're under a lockdown because of the current pandemic.
All runs are on pause but the Adidas Runners KL group has been posting live workout at home sessions which is pretty good and definitely motivates you to stay in shape and workout even from home.
Starting with a bit of a history lesson, the SL20 is a spiritual successor to the ol' Adidas SL72 that dropped way back in 1972. This was a shoe that was designed to be used in the German Olympics at the time, and was worn by a bunch of athletes back then.
SL stands for "Super Light" and it lives up to its name. With the SL20, Adidas designed a lightweight running shoe that is meant to cater to all types of runners, and all speeds, made just for anyone who wants to feel fast. It weighs just about 238 grams, making it one of the lightest running shoes around. Though it is slightly heavier than the Adios 5.
You realize this from the second you slip these on. The SL20 is a shoe that just makes you feel fast, and you really feel like running when you're wearing them which is a really good thing for a running shoe.
This is my first pair of really lightweight running shoes. If you've never worn a pair of lightweight running shoes before, this will feel like a whole new dimension. That being said, I should mention that these are meant more for short, fast runs rather than long-distance ones.
Design and Construction
When you first pick up the SL20 it's very clear that the choice of materials was meant to make sure the shoe is as light as possible. There's a new Light Strike midsole which is much lighter than Boost. But it also has the torsion system, a heel counter, and Continental just like what you'd find on the much more expensive Adidas Ultraboost, which is sweet.
You can see we got the awesome Black-White-and-Orange colorway which is the main marketing colorway for the SL20.
The shoe also comes in a cool black-white-and-gold colorway, along with a more formal all-black colorway as well in case you want something a little more low-key.
Starting with the upper, the SL20 is made of an engineered mesh material which feels extremely thin and a major contributor to the whole lightweight nature of this shoe.
The material seems tough enough but as with any shoe with a thin, breathable upper you'll want to make sure you wear thicker socks or keep a close watch on your toenails, so you don't end up accidentally poking through it.
Similarly, the tongue also has no padding, being just a thin piece of lightweight fabric. The laces are also pretty soft and there are two extra eyelets up top in case you want an even more snug fit.
One small detail that I really liked was the SL20 branding on the lace tips that is color matched to the three stripes on the shoe.
I also noticed that the lacing is also slightly asymmetrical with a bias towards the medial side which helps with that lockdown feeling, and medial support.
Moving on to the heel area, the SL20 has an integrated heel counter which means that unlike the external heel counter which you'd see on the Ultraboost 20, this one is all internal. The heel counter is made of a hard material which allows you to easily slip your foot into the shoe, but also does a great job at locking your heel into place.
Coming to the midsole, as mentioned earlier, it's made out of a new material called "Lightstrike " which is significantly lighter than Boost, which most of y'all have probably heard about. But I'll talk about the midsole later on.
Underneath that, you have the Continental stretchweb outsole with the red torsion propulsion system integrated into the sole. This gives the shoe more structure and control.
Then there's the heel, which is more stiff and supportive but I'll talk about the entire midsole and outsole later on. And for those of you who aren't as familiar with Adidas sneakers, yes it's that Continental, the tire maker.
All in all it's a great looking shoe, with a lot of visual attention to detail in its design.
Quite snug, go up at least half a size
In terms of fit,  the SL20 is supposed to fit true-to-size but it's a bit of a narrow shoe with a rigid toe-box. Since I have wide feet, Adidas sent me a size up which fits pretty well. I'd definitely advise trying these on in a store if you could, because the engineered mesh upper here is not a very stretchable fabric.
So if you have wide feet like I do, you might want to go up half a size or even up a full size. In case you were wondering, the heel-to-toe drop here is the usual 10mm with a stack height of 29/19.
The light in Lightstrike is truly light
Coming to performance, as I have mentioned — the SL20 feels incredibly light, and you feel it immediately as you start running with them. The engineered mesh upper is weirdly lightweight as if it's not even there, and the new Lightstrike foam has a good amount of energy return as well.
The Lightstrike foam itself is pretty interesting. It was originally designed for use in basketball shoes, with the thought being that the foam would have enough cushioning, lightweight, but still be very responsive with some court-feel especially with the kind of lateral movement you see in basketball.
It was first introduced in 2018 in the signature sneakers of former NBA MVP James Harden, before also moving on to the Adizero series of running shoes.
With this purpose in mind, Lightstrike is slightly harder than Boost cushioning, sacrificing some of that soft comfort for better energy return instead. This cushioning, along with the lightweight upper, is the reason why you want to go faster in these shoes.
I found myself running slightly faster with these on, and I'm not even sure why. Maybe it was just a psychological feeling of wearing such lightweight shoes, or maybe it's the overall package of the SL20.
The Torsion system allows for a nice, springy toe-off, and also helps with the energy transition from heel to toe, allowing your foot to go back into its normal state during each strike, and the heel counter keeps your feet firmly locked in.
The slightly harder midsole does mean these are best suited for short distance runs. You could still wear them for long distance or marathon running, but the Lightstrike foam midsole is not as soft a cushion as one would like for a long distance running shoe.
For sprints and everyday jogs, the SL20 is freaking fantastic. But for long distance runs, you might want to check out the Ultraboost 20 or even the ASICS GEL-Nimbus 22 instead.
These shoes really are a lot of fun to run in because they're just so darn lightweight, with great energy return, that push-off sensation really is amazing so maybe some of y'all might actually like them for long distance runs as well.
Coming to the SL20 outsole, it's worth noting that you can also feel any stones or pebbles under your foot with these so they really aren't meant for off-road or cross country runs either — just a road or street runner.
The Continental stretchweb outsole is a great addition, just like what we've experienced on Ultraboost for a while now. These are some of the grippiest rubber outsoles around and this means running on even wet roads is not an issue.
I wouldn't recommend testing these out on icy streets. I'm always paranoid about falling where ice is involved because I've only lived in tropical weather countries, but apart from that, the outsole has no issues gripping and keeping traction even on the rainiest of days.
Overall the Adidas SL20 falls more in the stable end of the spectrum, compared to many other lightweight running shoes. While I still think of it as a neutral running shoe, it has a pretty reasonable amount of stability.
Is this your SneakerMatch?
The Adidas SL20 is just a fantastic running shoe designed for runners who want to run fast. It doesn't matter what your definition of fast is, because this pair will honestly just make you feel fast when you're running with them.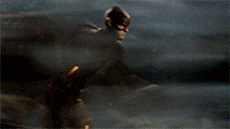 If you're looking for a pair of lightweight running shoes, this is pretty much one of the best options out there right now.
The only real alternative comes from Adidas itself — the Adidas Adizero Boston 8 and the Adidas Adizero Adios 5 — both of which look very similar now to the SL20.
All three belong to the lightweight running shoe category, and they weigh almost the same but the primary difference is their uppers and midsoles, and how they feel when running. Both the Boston and Adios have slightly more premium upper construction, and both have Boost in the midsole, which also means they cost a lot more than the SL20.
The Adios feels more like a racing shoe and offers the least in terms of comfort, whereas the Boston is more of an all-round running shoe. It's firmer and harder than the SL20 but also softer and more comfortable than the Adios.
Out of all three, I think the SL20 is the most comfortable, though of course not as comfortable as the heavier SolarBoost or Ultraboost sneakers.
Bif you're looking for a lightweight running shoe to get you started with running or just to be your first lightweight running shoe, I think the SL20 is for you. Even if you are a trained runner who wants a secondary pair of "fast" shoes — these are definitely for you.
The Adidas SL20 is just for anyone who wants to feel fast, without shifting too far away from a comfortable daily running shoe, but still wanting a pair of lightweight running shoes.
Definitely recommended.
Her story: Shyama Golden
On childhood memories and creating work that make people more involved
Shyama Golden is a visual artist from Brooklyn, New York. She was born in Texas, but also lived in New Zealand and Sri Lanka, where her family is originally from. These influences didn't start coming out in her work until she became more distanced from them. "Sometimes you have to be taken out of an environment to realize what was special about it," she notes.
The huge painting in her living room called Road Trip was inspired by both her Sri Lankan background and growing up in Texas. Central to the painting is a yakka, a demon character in Sri Lankan folklore that performs exorcism rituals to cure people of their ailments. Shyama says the rituals are something that people have been doing for thousands of years, although they are much less common now — almost like a dying art. In a way, she hopes to resurrect that through the piece.
Shyama draws inspiration everywhere — from distant sources, to forgotten artists, to old books, to obscure references — but so much of her work also reflects her own childhood memories.
"Sometimes you have to be taken out of an environment to realize what was special about it."
Catsquatch is a collaboration between her and her husband. She did a large painting for it, but it's also a children's storybook that they wrote together — a story of house cats running away from home, yearning independence.
Her memory of seeing stray cats wandering everywhere while living in Sri Lanka is also evident in a portrait of the younger versions of her mom and her aunt.
The most notable facet of her body of work, however, isn't their size or the presence of felines, but the number of digital portraits of women of color she's drawn over the years.
From flat, minimalist digital work as a graphic designer, having the iPad Pro and Apple Pencil has allowed her to create work that still looks like an oil painting but at a much faster pace.
"What the iPad did is allow me to keep my style. It was really helpful to me because over two years I was able to output what used to take me 5-6 years," says Shyama.
Among the portraits that she's done, her favorite is the one of Indian author and activist Arundhati Roy for The Atlantic. She says she liked working on it because it tells a story within the portrait, "beyond just the face, it actually has a whole narrative to it."
She also uses the iPad to do studies and mockups of what she intends to be a physical work. Initially drawn on Procreate using its symmetry feature, The Feminine Mirage uses a custom panel and a mirror to convey myths perpetuated by different social constructs. Although extremely challenging and time-consuming, she enjoys working on pieces that have a presence in the physical world but are still interactive as they make people more involved.
Shyama Golden is a visual artist whose memories of growing up in Texas and Sri Lanka are evident influences in a number of paintings that she's done. Most notable of her body of work, however, are theportraits of women of color she's drawn over the years using the iPad Pro and the Apple Pencil. This is her story.

Posted by Her GadgetMatch on Friday, 27 March 2020
---
Her story is a series featuring women we admire from a wide array of cultures and industries — women who excel and work hard at honing their craft by using the tools and technology they have at their disposal. They tell stories of their journey through life, their influences and dreams, their unique experiences, and how they navigate the modern world.
Netflix's new animé Sol Levante is a visual spectacle
A hand-drawn 4K HDR short
Netflix has been ultra aggressive in expanding its animé library especially in the last two years. The latest installment — Sol Levante — is a visual spectacle that the company says is a "culmination of art, technology, and curiosity."
The primary purpose of the project is to explore how Japanese animé projects can be translated into 4K HDR. The tech, after all, isn't all that new. Plenty of Netflix originals like Marvel's Daredevil, Bird Box, and even To All The Boys P.S. I Still Love You are available in this format.
The challenge is how to get hand-drawn animation up to speed. Ultraman, another Netflix animé project, is available in 4K HDR. However, it uses CG animation versus hand drawings. That's what Haruka Miyagawa (Creative Technology Engineer) and Akira Saitoh (Director, involved in Ghost in the Shell 2: Innocence, et. al) — the leads of the Sol Levante project, pursued.
Sol Levante – a visual spectacle
Netflix gave us an early look at the final output. Sol Levante is a four-minute showcase of years worth of work by a lean six-person team and it's a sight to behold.
Its synopsis reads: A young warrior and her familiar search for the sacred place said to fulfill wishes. It's best not to anger the ancient guardians and spirits.
If you're an animé fan — especially of the more popular battle-type ones — your mind will race right away thinking how this level of visuals can translate to an iconic sequence or battle scene. And for the most part, that's what this short is — an iconic sequence. As a hand drawn 4K HDR animé, it's one of the firsts of its kind.
Without spoiling anything, the narrative of the short mirrors the theme of the project. It's not an easy journey, but if you push through, you'll come out of it feeling renewed.
Netflix pushing to innovate
There are two main driving forces in the development of this project:
To support creatives in bringing more of their ideas to life
Offer an outstanding and more immersive user experience for Netflix subscribers
The Sol Levante project was a test of how feasible it is to produce hand-drawn animé in 4K HDR resolution. In the duration of the project, they have identified a process but it might take a while before anyone else gets onboard.
During a media briefing, Miyagawa highlighted how the biggest hurdle is 4K. It requires a major overhaul of the artists workstation and workflow.
One of their first learnings is that the resolution meant hand drawings needed to be completed on a much larger piece of paper than standard A4, or scanned at a very high resolution. This wasn't a viable solution which meant drawings had to be done digitally on a tablet. The challenge is that most animé artists lack training and equipment to go digital.
The HDR part involves less friction. Animation studios need only to invest in professional monitors with high dynamic range. At present though, the options are still quite pricey — even for professional studios.
Encouraging other creators
The team behind Sol Levante, while ambitious, aren't delusional. They realize the challenges it will take to get more people interested. They know that "change is hard" and the whole workflow overhaul "can be seen as intimidating to studios and artists." So they are more than willing to cooperate and collaborate.
Netflix will release the raw materials used in Sol Levante for download and experimentation. By doing so, they hope to connect with more animators about new technology, to partner with manufacturers to better support the animé industry, and to work with anime studios to apply findings to future productions.
Being veterans in the industry, they feel Japanese animation studios might not be immediately open to the idea. So they're hoping animators from other countries step in.
Building hope and excitement 
Director Akira Saitoh hopes those who will watch Sol Levante will feel heightened levels of excitement and immersiveness. While reactions will vary due to personal preference she hopes it inspires thoughts of "Okay, I would like to see other types of content or genre done in this technology."
Asked why it's called Sol Levante, Saitoh explained, "Sol Levante means sunrise in Italy. In ancient Egypt when the sun sets in the west, it dies. When it comes up in the east, it's a symbol of resurrection. It's been reborn. Reborn was a big theme in this project."
That sense of hope and feeling renewed is something the project hopes to evoke in both animé viewers and creators.
Sol Levante will be available on Netflix globally on April 2, 2020.