Cyberpunk 2077 PC review: Looks can be deceiving
It lived up to the hype, then undid some of it
Last December 10, 2020, CD Projekt Red (CDPR) finally dropped its much awaited video game title for the past seven years. Set in the year 2077, this new open-world experience explores the possibilities of human existence with science at its core. Beneath all the scientific breakthroughs, an everlasting human conflict resides.
In my opinion, this is how the world of Cyberpunk 2077 seemingly positions itself as a video game. It prides itself as a sprawling open world, with a character-driven story of your own choosing. With a great deal of combat opportunities and side missions inherent to open world games, it shaped up according to the hype.
And then, I felt it's hype go through a cycle of life and death as a game that's just, well, good.
A promising start with every single new game
At the onset of starting a new save file, you're given three life paths to choose from. For the majority of my playthrough, I simply went with the Street Kid since I felt it had the most to mess around with. If you're up to it, you can also choose between the Nomad or Corpo life path, each with their own sets of storylines to unfold.
After you configure every physical aspect — yes, including the private parts — of your character named "V", the game throws you into the action outright. It's the usual get-a-feel-for-the-controls type of thing, which is par for the course if you ask me. From movement to combat styles, the game does its best at orienting you with how it works.
The game then proceeds to give you a rough six-hour prelude detailing events of V's first mission with Jackie Welles. I say a rough six hours because the game already gives you a glimpse of just how open the world is to explore. You're also introduced to a few side missions that ultimately influence the rest of your playthrough. Honestly, it's a great start leading up to Act 1.
You shape the story, but you also don't feel it?
After the prelude, you basically proceed however you like, which I felt wasn't necessarily a bold thing that CDPR implemented. However, it complements the grander scheme of the open-world adventure through Night City. At this point, I thought that this would allow me to pour myself out into the lore.
But after nearly 45+ hours of gameplay, I just didn't feel the story bringing me into its world. See, regardless of the life path you took, V goes on a quest to free himself of the engram of one Johnny Silverhand. After stealing Arasaka's prized relic and injecting it into his brain, the character voiced by Keanu Reeves is basically seizing control of V.
For the most part, you are given choices in both dialogue and actions to help you steer the story. Much like other choice-driven storylines like in Until Dawn, there are so many ways the main story could end. Personally, I felt that the main culprit for this is the fact that side missions are integrated well into the main story at some points.
In essence, there's no one clear way to end Cyberpunk 2077, and I just can't seem to find myself drawn into that.
Combat and movement mechanics I can get behind
Now, I can wholeheartedly say that this game truly shines mostly due to how the gameplay mechanics worked out. This game took a whole page out of Grand Theft Auto, but added much greater incentives to keep you exploring all sorts of gameplay styles. I truly felt that the gameplay feels intricate, yet unique towards several situations.
Combat and stealth are the main attractions when you go around all of Night City. For the most part, this game gives you a ton of ways to practice combat and stealth through the side missions, which is pretty good.
Gunplay relies a little bit on crosshair placement, which you mostly see on competitive shooters. So, just be aware of where you're aiming your gun.
Moving around the overworld feels natural, along with driving around in the vehicle of your choice. Although, if I had one gripe with this game, it's the physics for some of your actions and vehicles. For instance, how come you're still standing when you jump out of a moving car? Or, how come some motorcycles are a literal chore to turn while driving? Sometimes, I like some realism in my open-world, futuristic games.
Incredible amounts of bodyhacking
Other key features in this game are a much more intricate skill tree and Cyberware enhancements. As a half-human, half-cyborg, you have access to a series of skills depending on which aspect of your character you want to focus on. Most skills you earn are combat and stealth based, and how often you use them increases its efficacy.
Personally, I admire this level of intricacy with CDPR's approach to a character skill tree. Depending on how you want to progress through the story, there are a ton of ways you can go about upgrading certain skills. Also, this game offers unique dialogue options depending on how high your skill level is.
When it comes to what I call the "bodyhacking" section, it's also extensive. Basically, you can attach a bunch of cyberware mods to certain parts of your body to increase certain attributes. You can even apply it to your weapons and clothes, and it greatly complements the combat in certain situations. It's honestly a lot to take in, but it doesn't overwhelm you.
Visual spectacle? Not entirely, I suppose
As of the time I'm writing this, the game had six rounds of patches to address a ton of issues. In such a short amount of time, CDPR managed to make the PC version look a little better than how it was on launch day. However, it still doesn't excuse the developers from those issues because, well, this game was well-hyped.
Now, I'll admit that the visuals of this game are pretty impressive. Even when I turned a ton of graphical settings down because of my hardware, it still looks aesthetically pleasing. Honestly, I appreciate the colors and the textures a bit more during the night time segments of the game. Is that why they called the main location Night City?
But, it isn't consistently great the longer, and the farther you get into the story. I had some gameplay plagued by textures loading later than usual, and items that just don't show up. For instance, during combat, my weapons don't show up when I try to draw them out — which somehow does not allow me to use them. Last-gen console players had it way worse, but at least for the PC, the visuals were great at times.
Was this really all worth seven years of waiting?
Cyberpunk 2077 had a promising start after seven years of being in total limbo. It presents itself as an open-world experience, centered around a technologically-advanced universe still plagued by human existence. With manageable combat and stealth mechanics, different life paths to explore, and an abundance of customization options, it sets you up quite nicely.
But when you play this game long enough, and through six rounds of patches to fix several bugs and visual errors, it makes you think if it was truly worth the wait. Honestly, the story doesn't draw you in, I felt I couldn't fully resonate with any of the characters, and the aforementioned bugs slightly ruined the experience.
This isn't the near-perfect game everyone was hyping it up to be, especially given the seven year wait. However, it's still great for what it offers if you had planned to get this for the PC anyway.
SCARLET NEXUS review: A tale of two dreams
Heartwarming, heart-pumping, and somehow heart-shattering
I rarely play anime-style RPGs, even though some of my friends recommend a few of them to me. In the times I played one, I've always loved the combat mechanics but I never really got hooked long-term. In essence, I didn't have an incentive to see the game all the way through, even if other people claim it's worthwhile.
Initially, I had the same opinion of SCARLET NEXUS when it was first announced. Even as I played the demo, I still had the same thoughts. I don't know, I just felt that this was going to be another anime-style, action RPG with solid combat, and that's all it had. There's nothing particularly new that would hook me into it.
As the title of the review would have it, it was different when the actual game came out.
An "open world" hack-and-slash bonanza
I'll start with one of the most basic questions you will have with any new video game: how does it play? Long story short, SCARLET NEXUS was a joy to play from a gameplay aspect.
Once again, I found an anime-style RPG that pretty much nails the combat mechanics, especially when thrown into a pseudo-open world like New Himuka.
As I've previously mentioned in my first impressions of the game, these mechanics are roughly easy to learn and master all the way through. Of course, you unlock more abilities through the Brain Map, which you can only do by engaging in more combat during missions.
Honestly, I felt that this gave players an incentive to fight all the enemies, instead of just accomplishing the objective.
Furthermore, it also helps that you have access to special abilities through the Struggle Arms System, known in-game as the SAS. Personally, this was a great addition to the combat formula instead of just simply picking up items for temporary buffs. With the press of two buttons, you're able to change the battle landscape against all kinds of enemies.
Accessing 100 percent of your Brain power
Another part of the combat mechanic is the character's ability to execute a Brain Crush and activate Brain Drive. For the Brain Crush, I liken it to executing a finishing move after downing the Other (the monsters in the game), and it happens in a variety of ways. It feels utterly satisfying to execute a Brain Crush, especially for larger and stronger enemies.
As for the Brain Drive, it essentially gives you an attack and EXP boost during combat. Also, there's this mechanic called the Brain Field that you can only access when Brain Drive is active.
What I love about it is that despite giving you an ability that makes combat faster, it's a mechanic you shouldn't abuse. In essence, you should listen to your brain and think things through before it's too late.
Setting the mood wherever you explore
As for the overall visuals and audio score of the game, I'm happy to report that BANDAI NAMCO gave us a spectacle from start to finish. However, I have to preface this by saying that you will truly appreciate it if you play this on a capable PC or on next-gen consoles. On my Xbox Series X with a 4K TV, it looks fantastic and well done.
They gave each location in the game its own design, color scheme, and apt background music to set the tone. To some degree, I felt immersed in the entire game while engaging in the insane combat in between.
You would assume that the world would have been in total chaos with all the Others around, but they went for something a little more realistic.
Also, I'd like to extend my praise with how they did all the cutscenes, character dialogues, the Brain Field segments, and the Brain Crush finishers. I got a kick out of just watching all of these unfold, and I'm at awe with how well the art style and animations were done.
The Other may be strong, but not as strong as…
I purposely saved this part last because this was the aspect of anime-style RPGs I did not particularly vibe with. To me, a good story trumps badass gameplay mechanics and visuals because it adds more investment into playing the game. I mentioned before that the demo didn't really touch on this aspect, but it could be something worthwhile to dive into. 
In the case of SCARLET NEXUS, it gave me a compelling and fulfilling, yet gut-wrenching storyline to work with. At the start of the game, your choice of either Yuito Sumeragi or Kasane Randall dictates which NPCs you'll start with, and how you will see the main story unfold.
In my case, I played the game following Yuito's story arc but I also managed to start a new game with Kasane's.
Two dreams intertwined by one fate
In both storylines, you enter as a new recruit of the Other Suppression Force (OSF) with either your best friend (Yuito) or adopted sibling (Kasane).
As either member of the OSF, you will take on exploration missions to acquire more information on the biological anomalies known as the Other. As such, you will need to fight the Others as they threaten the citizenry of New Himuka.
Along the way, you will discover the origin of the Others and unravel more information on the people you work with and for. You will travel to different places within New Himuka teeming with more dangerous Others, and engage in battles with other OSF members and the government. Of course, you will do this while in search of the truth about stopping a world-ending event that shapes the future of the nation.
Twisting and turning, but not overwhelming
As I got through Yuito's side of the story, I couldn't help but feel engrossed by how everything was going. I was literally on the edge of my seat piecing all the events together as they happen, even with the amount of twists and turns that happen in between. Also, every new information presented to you just makes the story a bit more clearer and easier to digest.
It's a storyline that requires your attention from start to finish, but it tries not to feed you with too much information. In between each phase, you get a proper rest that you would normally use to restock and do Bond Episodes with the NPCs. However, I would argue that these also serve as a way for you to just make sense of everything you know so far before proceeding.
Bonding with your own version of family
Also, I'd just like to highlight the Bond Episodes a little bit because I found these as my favorite part. These little nuggets of the gameplay allow you to get to know all the NPCs a little more, from their interests to their aspirations.
It gave the storyline a more human aspect, and going through them also unlocks buffs to your SAS. 
With these Bond Episodes, you will form greater connections with the characters in-game; yes, even with the character you didn't choose at the start of the game. In essence, you're forming your own family of OSF members to duke it out with the Others, with you as the Dominic Toretto of the family.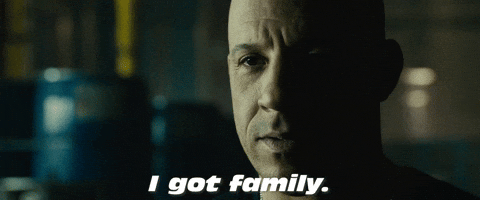 A thrill to see all the way through
SCARLET NEXUS is an action-packed, anime-style RPG that just hits all the right buttons with everything you do. It comes with insane visuals, superb combat mechanics, and an enthralling story that won't overwhelm you in the slightest. I could list all my praises for the game, but these might not even fit on here.
For a new IP offering, BANDAI NAMCO really outdid themselves with this game. Even if you played this on the current-gen consoles, I think the experience would still be as great as I described it. They really showed this game a lot of love, and it deserves some love back from those who play it.
If you want to explore this type of game, I highly recommend adding SCARLET NEXUS to your library. It's a joy to play all the way to the end, even if you attempt to do it in one sitting.
SCARLET NEXUS is now available on the PC, PlayStation 4, PlayStation 5, Xbox One, and the Xbox Series X|S.
Assassin's Creed Valhalla: The Siege of Paris releases on August 12
Experience one of the Vikings' most infamous conquests
When Ubisoft launched Assassin's Creed Valhalla back in November, they already had a ton of post-launch content lined up. In this post-launch lineup, they included a Season Pass which came with two major expansions featuring new locations and quests. On August 12, the company will release the second major expansion included in the Season Pass, The Siege of Paris.
In this expansion of Valhalla, Eivor will explore new settlements in the vast land of Frankia. This new adventure will set our main protagonist on a dangerous quest across the Frankish countryside. Along the way, players will gain access to new weapons, abilities, gear, and skills as new kinds of enemies are afoot.
Along with the new expansion, Assassin's Creed Valhalla will also feature a new season starting July 27. Known as the Sigrblot Festival, the new season includes new quests, mini-games, and exclusive rewards, items, and weapons. Like the previous seasons, you must reach England, complete one of the first narrative arcs, and upgrade your settlement to Level 2.
Assassin's Creed Valhalla: The Siege of Paris is available for free through the Season Pass. For non-Season Pass owners, you can purchase the major expansion for PhP 900/SG$ 32.90.
SEE ALSO: Assassin's Creed Valhalla review: Home in unfamiliar territory
Trials of Mana now available on mobile
Mobile gamers might want to try this!
Since its release in 1995, the Trials of Mana has come a long way. From the 16-bit era to the mobile gaming platform, this game is rich in history spanning 26 years. Now, the 3D remake of the JRPG classic Trials of Mana is now available on mobile.

The mobile version of the game includes many features, including new touch controls,  adjustable graphics settings and cloud save capabilities. Players can also receive two pieces of starting gear to help jumpstart their quest. The starting items are the Rabite Adornment and Silktail Adornment. 
Originally released in Japan as Seiken Densetsu 3 in 1995, Trials of Mana is a remake of the third entry in the classic Mana series. The game features a selectable main cast  with upgradable classes and over 300 different abilities to learn as they discover a world of secrets and mysteries. The series' action battle system will put players to the test as they encounter enemies. The game was received well by its release on the Nintendo Switch, PlayStation 4 and Steam platforms.
Price and Availability
Trials of Mana is available on iOS and Android devices via the App Store or Google Play Store. The game is priced at US$ 23.99. 
SEE ALSO: Trials of Mana review: A nice glow up