People are using face swapping to make fake celebrity porn
And they can use it on you!
Artificial intelligence is back in the headlines. This time, it's for all the wrong reasons. Face swapping technology has been transposing the faces of Hollywood celebrities into bodies of porn actresses.
The tech has been around for ages before it was used to create fake porn. Most notably, Star Wars standalone film Rogue One used the tech to recreate the deceased actor Peter Cushing as Grand Moff Tarkin. However, face swapping reached peak infamy a year later.
Last month, a Redditor named "deepfakes" gained massive notoriety when he or she used AI-powered face swapping to fulfill every teenage fantasy — creating porn videos of Hollywood celebs.
By using hundreds of photos from one celebrity, AI can create masks to replace the faces of lookalike porn actresses. When the trend started, it required a lot of processing power and technical know-how. However, in an instant, a follower of deepfakes simplified the process by creating an easy-to-use app (called FakeApp) that caters to even the amateur user.
Since then, the videos and GIFs (now called deepfakes after the founder) targeted celebs like Natalie Portman, Daisy Ridley, and Gal Gadot. The trend has even spawned a dedicated NSFW subreddit for projects and techniques. The subreddit contains a full tutorial on how to create your own videos.
Besides porn, internet users are also using the tech to create hilarious spoofs of movies. Particularly, Redditor derpfakes imagines an alternate reality where Nicolas Cage really was in Superman (but not as Superman).
It's all fun and games, until you realize that this isn't just about fulfilling Hollywood fantasies. Cyber rights advocates brood over the tech's implications on non-celebrity porn, law, and fake news.
It's only a matter of time before automated face swapping makes its way to the revenge porn industry — creating videos of an ex or a crush. Also, watch out for when ridiculous videos of hated politicians start popping up. The freaky future is nigh upon us.
ASUS ROG, ACRONYM partner for Special Edition Zephyrus G14
Bringing together impressive power and top-tier design into one device
ASUS ROG pits its ROG Zephyrus G14 as its most all-around gaming laptop. It comes with powerful hardware in a sleek design, along with features fit for a personalized experience. In essence, it's the ultimate laptop for gamers and content creators, alike. And apparently, ASUS isn't the only one who sees it that way.
Errolson Hugh, co-founder of leading technical appparel company ACRONYM has his vision of an empowered user. He believes that more empowered users aren't strictly just gamers, but is also a thinker and a creator. Since 1994, the company built an extensive portfolio of apaprel sourced from top notch materials.
These initiatives make ACRONYM an ideal partner for ASUS ROG, and it's seen in their Special Edition Zephyrus G14. In terms of hardware, the Special Edition ROG Zephyrus G14 still carries the latest AMD Ryzen 9 CPU and NVIDIA RTX 2060 GPU. Now, ACRONYM infuses its own design philosophy and brings distinct visual features to the device.
Pricing and availability for the Special Edition ASUS ROG Zephyrus G14 have yet to be announced.
Samsung is shooting an 8K Korean film using the Galaxy S20
To release in 8K, 16:9 resolution
Are you ready for 8K entertainment? Ready or not, the next evolution in resolution is coming. In fact, today's smartphones already have the ability to shoot 8K video, fitting perfectly well with the recent influx of 8K TVs. All that's left is actual content. Blessed with a growing list of 8K-compatible hardware, Samsung is shooting an 8K Korean film using the Galaxy S20 series.
Announced through the company's South Korean newsroom, Samsung will mostly use the Galaxy S20 and the Galaxy Note 20 to shoot the short film titled Untact. The company will release the 8K film in select cinemas in South Korea. To ensure safety, the film will show for only small batches of people. Besides the small theatrical release, Samsung will also release the film through its YouTube channel.
South Korean director Kim Jee-Woon will helm the film. The director is most known for popular thrillers such as The Last Stand (featuring Arnold Schwarzenegger) and A Tale of Two Sisters. Meanwhile, Train to Busan's Kim Joo-Heon and Kim Go-eun will star in the film. The film is a romance flick focusing on the effects of non-face-to-face communication.
Historically, Samsung isn't the only tech maker foraying into the film business. This year, Apple also shot its own film using an iPhone 11 Pro, among other attempts.
Regardless of the obvious marketing for both companies, technology has undoubtedly progress far beyond the expectations of a regular smartphone from a decade ago. Amidst the rise of 8K entertainment, smartphones are rushing to catch up with modern filmmaking gear. Though the industry will always prefer filmmaker equipment, the smartphone's capability is there and ripe for the taking.
SEE ALSO: Selena Gomez's new music video was shot on an iPhone 11 Pro
BLACKPINK is coming to PUBG and we're excited
We can't wait to find out more!
So both the official social media accounts of BLACKPINK and PUBG Mobile shared this:
BLACKPINK IN YOUR AREA! #PUBGMxBLACKPINK@PUBGMOBILE pic.twitter.com/8dKIRaUxGV

— BLACKPINKOFFICIAL (@BLACKPINK) September 17, 2020
Clearly, the K-Pop girl group is teaming up with PUBG for something but we still don't know exactly what. Other than the image, no other details have been revealed yet.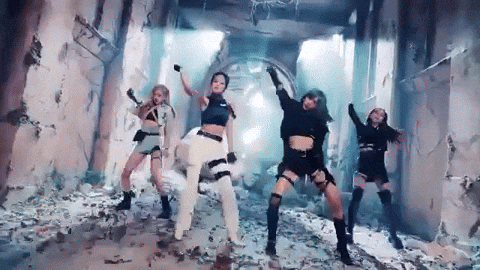 The collaboration can come in many forms but the image suggests a BLACKPINK themed loot crate, vehicle, and other items. Whatever the case may be, you can expect BLINKS to start downloading the game right now.
We'll update this space once we get more details. Until then, stream "Ice Cream" for clear skin.