Fitbit Versa Lite and Fitbit Inspire HR hands-on
Plus a quick chat on what Fitbit is up to
Last month, Fitbit announced the Fitbit Versa Lite which is a colorful version of the beloved Fitbit Versa at a cheaper price point. They also announced the Fitbit Inspire and Inspire HR, which are their most affordable fitness trackers yet. I finally got my hands on the new wearables and here they are in all their glory.
Fitbit Versa Lite
Fitbit Regional Director Louis Lye explained to me that Fitbit's move towards smartwatches came from the need to provide more information on a surface area. Fitbit knew they could deliver more on a smartwatch platform than just a wearable platform. Last year, 44 percent of Fitbit's revenue came from smartwatches. Considering they only had two at the time, that's pretty impressive. It comes as no surprise then that the brand decided on a follow-up to the Fitbit Versa.
The Fitbit Versa Lite offers brighter, livelier hues that cater to millennial tastes.
It does most of what the Versa can do but, for a lower price tag, Fitbit had to make a few compromises: no automatic stair counting, lap tracking, or in-device storage.
Despite all this, the Versa Lite looks and feels promising — mostly because it looks and feels almost exactly like the original Versa and I liked that smartwatch. Save for more color options and the difference in buttons, the two are identical.
Of course, I opted for the Mulberry unit because it's just so cute! With the new responsive Bitmoji watch face announced just last week, this watch is definitely fun to wear. There are also a number of straps and accessories available for the watch so there are different look options!
The Fitbit Versa Lite retails for PhP 10,390 in the Philippines and SG$ 248 in Singapore.
Fitbit Inspire and Inspire HR
Even with the Fitbit push towards smartwatches, Lye tells me that there's still a demand for fitness trackers which are different from smartwatches.
In the wearables department, Fitbit also offers a new contender: The Fitbit Inspire and Fitbit Inspire HR.
These no-nonsense trackers are pretty straightforward: exercise, sleep, and activity tracking, water resistance of up to 50 meters, smartphone alerts, and a five-day battery life. The HR version is equipped with a heart rate monitor.
What I love about these trackers, though, is the number of strap options you get! There's even a clip mount so you can always have your Inspire on you without having to wear it on your wrist.
I especially love the mesh bracelets that make these things look so classy! All of a sudden, these trackers become less of that clunky sports wearable and more of an accessory.
These wearables will cost you PhP 4,590 and PhP 6,290 for the Inspire and Inspire HR in the Philippines and SG$ 118 and SG$ 158 in Singapore, respectively.
"How do we come up with products and solutions to make the world healthier?" Lye asked me. He tells me this is the same question Fitbit tries to answer. He further explains that Fitbit develops solutions based on data and that 56 percent of Fitbit employees are in research and development because of this.
As of now, Fitbit is focusing on solutions based on data. As we speak, they are awaiting approval in the US for a software algorithm based on Fitbit user data that will detect sleep apnea in its users. "This is all I can talk about now," Lye explains, "but there's definitely more."
But as of now, these pretty straps will do.
Think pink: ROG decks out devices in black and pink
Bringing black and pink to your area
ASUS Republic of Gamers (ROG) just announced a new special edition series of Electro Punk gaming devices that are stunning and they're decked out in black and pink. From their pink, PNK LTD, line-up to this cyberpunk black and pink combo, ROG has kept releasing eye-catching color palettes to make sure you find the right gear to show off your personalities with.
Hit you with that…
Black and pink: let's talk color; not the four drop-dead gorgeous girls that first came to mind with this new color combo.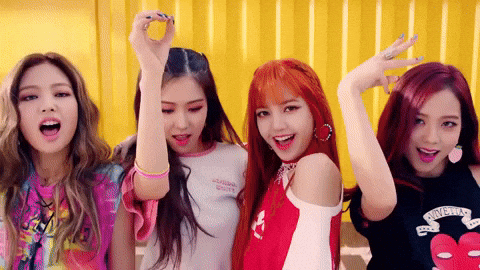 ROG has long integrated Aura Sync into their devices so you can make their devices puke whatever color you liked or felt like. But, not even RGB lighting quite fills the void just as much for some people so, they developed color palettes.
The full Electro Punk set
The Electro Punk color set is available on the: ROG Strix G15 gaming laptop, ROG Strix Go 2.4 headset, ROG Strix Scope TKL keyboard, ROG Strix Impact II mouse, ROG Sheath mouse pad, and the ROG Ranger BP1503 backpack.
ROG Strix G15 Electro Punk gaming laptop
The 15-inch ROG Strix G15 sticks to gaming fundamentals to master it. It's got the latest 10th Gen Intel Core i7 that can shred through everyday work and play; an NVIDIA GeForce RTX 2060, and 240 Hz display. It's perfect for buttery-smooth gameplay while maintaining laptop portability, storage, and durability. If you're looking for a good baseline gaming laptop this is for you.
The Electro Punk edition lays out a sleek stripe around the chassis, highlighted WASD keys, and a pink ROG logo as icing on the cake.
ROG Strix Go 2.4 Electro Punk gaming headset
The ROG Strix Go 2.4 Electro Punk is a USB-C 2.4 GHz wireless headset. It gives you exceptional sound quality with a stable cordless connection to your PC, PlayStation, Xbox, smart devices, and Nintendo Switch. On top of that, it charges fast, has long-lasting battery life, comes with a detachable boom mic, and has built-in buttons for quick and easy volume and mic controls.
The Electro Punk variant has piping hot pink accents in and around the headband, ear pads, and the ROG logo. The rest stays sleek black.
ROG Strix Scope TKL Electro Punk gaming keyboard
The ROG Strix Scope TKL mechanical keyboard was created for fast-paced multiplayer gaming. It's got an enlarged left CTRL key making it easy to find in any FPS frenzy. Gamers can punch in complex commands with confidence with Cherry MX switches. And, with its durable, aluminium-topped construction and compact size, it's the perfect keyboard for travelling to LANs, tournaments, and other esports events.
This Electro Punk variant has keys that accent the edges well. On top of that, Aura Sync lighting shines under every key and through the ROG logo while casting an RGB glow below.
ROG Strix Impact II Electro Punk gaming mouse
Designed with pro gamers in mind, the mouse delivers smooth action in serious play. It's 79g lightweight frame features a pivoted button mechanism for precision speed. And, ROG made sure to make personalizing Impact II's performance easy.
The 6,200 DPI optical sensor ensures accuracy and responsiveness while a DPI button lets you switch between four sensitivity profiles. An exclusive push-fit switch socket design makes it simple to change click resistances and extends the mouse's lifespan.
The programmable buttons above the thumb-rest pop out against the body of the new ROG Strix Impact II Electro Punk gaming mouse. and of course, the Aura Sync-enabled RGB lighting is integrated into the logo, scroll wheel, and front making it shine in theme from top to tail.
ROG Sheath Electro Punk gaming mouse pad
Every Electro Punk edition Strix G15 laptop comes with a special ROG Sheath desk mat that dials up pinpoint precision for gaming mice. The pad measures 35-inches across and 17-inches deep and provides the perfect comfort cushion for your ROG peripherals.
ROG Electro Punk backpack
The Electro Punk collection is more portable with the ROG Ranger BP1503 backpacks. It's got pink piping, patches, and slash across the front. The 15-inch laptop backpack's fabric is durable, lightweight, and water-resistant. And, the mesh netting inside lets users organize their cords tangle-free. It's no gaming backpack without cushioned compartments for keeping everything perfectly snug.
Huawei Watch GT 2e unveiled with more than 100 workout modes
Designed for fitness freaks
Continuing the Watch GT series, Huawei has unveiled the latest addition — the Watch GT 2e. The brand intends the watch to be a Fitbit-type replacement by equipping it with more than 100 workout modes. This ranges from outdoor activities to indoor exercises.
It has a 1.4-inch AMOLED display and the brand claims it has a "retina" grade display. It's safe to assume the display has a higher pixel density, delivering sharper visuals. The Watch GT 2e is designed to look sporty and has an integrated strap. The primary body of the watch is built from stainless steel and the strap has four color options — Graphite Black, Lava Red, Mint Green, and Icy White.
For added comfort, the strap is made of TPU material that's designed to withstand extreme movement caused during any kind of exercise. This shall ensure accurate data reading. The watch face is highly customizable and the user can also add dual time zones, reminders, and a photo gallery.
The watch supports 15 professional workout modes along with eight outdoor activities like running, walking, mountain climbing, hiking, trail running, cycling, open water swimming, and triathlon. Indoor activities include walking, running, cycling, pool, swimming, free training, elliptical machine, and rower.
That's not all. The watch has 85 customized workout modes across groups like extreme, leisure, fitness, aquatics, ball games, and winter sports. It'll constantly record the user's duration, calories burnt, heart rate interval, exercise progress, recovery time, and more.
Lastly, it's the first watch from Huawei to get blood oxygen saturation (SpO2) monitoring. Sleep and stress tracking, a commonly found feature today in fitness accessories, has also been included.
Powering the watch is Huawei's proprietary Kirin A1 chip and it can last two weeks on a single charge. The company hasn't announced pricing or availability yet.
Samsung's great discounts still on despite COVID-19
Snag some great deals on Samsung's latest devices
Singapore's IT Show 2020 is officially postponed due to the ongoing COVID-19 pandemic. However, that will not stop Samsung from showcasing great deals to its customers. This March, the company is giving away various freebies and discounts on some of its products.
Discounts and vouchers
Customers can either get the 2019 flagship Galaxy S10 at SG$ 400 off, or grab the SG$ 400 voucher for every purchase of Galaxy Fold. Also, they can receive a 20% discount on select phone covers when they purchase any phone from the Galaxy S20, S10 and Note 10 series at Samsung's online or concept store nationwide.
Those looking for their next smartwatch or earbuds may want to look at Samsung's line of wearables. Up to 50% off can be had on all of Samsung's wearables, including the Galaxy Watch Active 2 and Galaxy Buds.
Freebies up for grabs
Those purchasing the latest and the greatest Galaxy tablet will receive awesome freebies from Samsung. For every purchase of Galaxy Tab S6, customers will receive a Galaxy Buds worth SG$ 238. Meanwhile, those who opted for the less-powerful but still capable Galaxy Tab S5e will get a black book cover worth SG$ 98.
Upcoming flash deals
These upcoming weeks, Samsung is holding a flash deal for those eyeing the flagship Galaxy S20, S10, and Note 10 series. By purchasing any of these devices on Samsung's online store, they can get the following:
14 – 15 March: a pair of Galaxy Buds at SG$ 118 (SG$ 238 retail price)
21 – 22 March: Galaxy Watch 42mm LTE at SG$ 308 (SG$ 548 retail price)
28 – 29 March: Galaxy Tab S5e 64GB WiFi at SG$ 418 (SG$ 598 retail price)
Those grabbing the deals may head over to Samsung's online store, concept stores, or select retailers until 29 March 2020. To know more about Samsung's latest promo, visit their website for more information.
SEE ALSO:
How to disinfect your tech from the coronavirus
Apple: Coronavirus might cause iPhone shortage
COVID-19 effect: Facebook, Twitter employees advised to work from home
---
As general rules, the CDC or The Centers for Disease Control and Prevention listed these to help with preventing the spread of COVID-19:
Stay home when sick
Cover coughs and sneezes
Frequently wash hands with soap and water
Clean frequently touched surfaces