Common Korean skincare ingredients your face will love and what they do
Trying masks with different skincare ingredients!
If there's one thing I've learned from my current skincare obsession, it's that there are certain ingredients that will do wonders for your skin. Researching and trying to figure out what they are and what they do is the tricky part.
So, dear reader, I've decided to help you out by trying a number of popular Korean skincare ingredients found in specially formulated face stuff, explaining what they do, and narrating my experience with them.
I'm going through Foreo's latest mask line which was inspired by Korean formulas and launched just last month. Of course, I used the Foreo UFO with all these masks. (I even did a face mask challenge.)
Now, let's get on to the masks!
Ingredient: Hyaluronic acid
Also found in: Mizon Hyaluronic Acid 100, Neogen Hydro-Hyaluronic Mask, Harumada Triple Balance Cleansing Foam Pads, The Ordinary Hyaluronic Acid, CosRX Hyaluronic Acid Intensive Cream, Klairs Supple Preparation Facial Toner
What it does: Hyaluronic acid (now that's a mouthful) will ensure your face is fresh and hydrated. Aside from adding moisture, it firms and diminishes wrinkles. It even has anti-aging benefits.
Mask name: H20verdose
Also includes: Ceramide 3
This nice-smelling mask has some fragrance but nothing too strong and overwhelming (as I will eventually learn is the case for all other masks). The Foreo UFO's signature treatment with this mask includes thermotherapy and pulsations for better mask absorption, and though this may feel weird at first, it becomes soothing real quick. I also love that the treatment includes Green LED light treatment that supposedly helps with evening skin tone.
Ingredient: Charcoal
Also found in: April Skin Magic Stone, Celavi Charcoal Facial Mask, Schizandu Organics Activated Charcoal Powder, Happy Skin Rejuvenating Facial Sheet Mask
What it does: Activated Charcoal is known for its cleaning capabilities.
Mask name: Matte Maniac
Also includes: Snow Lotus and Witch Hazel Extract
This mask is pretty impressive. I kid you not, every time I use this, I wake up the next day less oily. Bonus parts of the mask cycle were the thermotherapy for faster absorption, cryotherapy to calm the skin, and LED light treatments which include blue and red lights for "minimizing imperfections" and reducing fine lines, respectively.
Ingredient: Caffeine
Also found in: The Ordinary Caffeine Solution, Frank Body Face Moisturiser, Milk Makeup Cooling Water Stick
What it does: Caffeine is known to be rich in anti-oxidants. It tightens skin and has anti-inflammatory properties.
Mask name: Shimmer Freak
Also includes: Rosewater, Niacinamide
I absolutely love this mask! I first discovered that caffeine is good for your face when I was researching on how I could help my dark eye bags. I've used the Milk Cooling stick for a while now and it's something I've kept on my steady beauty rotation to remedy late nights. When I saw this had caffeine, I was so excited to try it.
First off, this mask has actual shimmer in it — not enough to make you look like you're a weird fairy person but pretty enough to notice when you use it and discreet enough to wear anywhere. It also specifically targets the eye area. I put this to the ultimate test by using it on the worst of late-night aftermaths: hangover day. Sure, my head was pounding but the cooling treatment that comes with this mask felt so nice, and man, I was able to pull off looking not how I was feeling that day.
Ingredient: Collagen
Also found in: Skin Republic Collagen Infusion Face Mask, Mizon Deep Sea Marine Collagen Ampoule, Skinfood Pomegranate Collagen Lip Mask, Etude House Moistfull Collagen Emulsion
What it does: Hailed as an anti-aging ingredient, Collagen adds moisture, firms, and diminishes wrinkles.
Mask name: Youth Junkie
Also includes: Vitamin E, Shea butter, Jojoba oil, Olive oil
This had the thickest serum compared to the others. I loved using this before bed because I just felt like my face was absorbing all the good ingredients overnight. Red LED with thermotherapy and pulsations allow for better absorption and nourished skin that feels oh so good.
Ingredient: Pearl
Also found in: Klavuu Special Care Pearl Glow Mask, Skin Food Marine Food Gel Mask (Pearl)
What it does: Pearls have been known to be part of beauty regimens since as early Cleopatra who was known to use pearl powder. It adds luminosity and is known to be hydrating.
Mask name: Glow Addict
Also includes: Ceramide 3
I really like the scent of this mask. I've been getting pimple marks lately so this mask seemed perfect as it would supposedly help to brighten my face. There's also a constant Green LED which targets scarring and pigmentation, getting a definite approval from me.
All these masks seem promising. Formulas feel nice on my skin, they smell good, and the Foreo UFO seems to drive the point — err, the ingredients — further. Into your skin, that is.
But, like any skincare routine or ingredient, you won't really see effects until you use these masks for a prolonged period. You're going to need a lot of patience. With a waiting time of weeks or even months depending on the issue, all you can do now is enjoy the process which, TBH, is not hard to do with the UFO.
How to get your bumpy fitness journey back on track
Start slowly with a smartwatch
The rise of smartwatches and wearables is revolutionizing healthcare in an entirely new way by allowing us to take charge of our physical and mental well-being right from our wrists.
Anyone can quickly jump-start a fitness routine designed for their level. But if you haven't kept up with your fitness routine over the past year, I'm not going to blame you. I've been hibernating most of the year, too!
The thought of figuring out how to start working out again seemed daunting. But wearing a smartwatch can help shake off the dust. Such is the case when I wore the Redmi Watch 2 Lite — I knew right away it's time to get back in shape.
Know your fitness level and start slowly
It's been a while since my last workout, so I remembered to take it easy. Starting off with something as rudimentary as a week of stretching is fine.
I decided to begin my fitness journey with quick runs, yoga, and quality stretching. If you're unsure where to start, smartwatches usually have workout modes built-in. In my case, the Redmi Watch 2 Lite offered 100 workout modes — from core sports like outdoor running, and even freestyle workout tracking.
It also includes support for GPS, Glonass, as well as Galileo, and BDS satellite systems to improve accuracy in tracking your outdoor runs and rides.
Keeping my heart healthy, unbothered and happy
Before working out, I used to pick a Spotify playlist that'll last the entire duration. Then, I just head off and skip some rope or run on a treadmill. Or go outdoors when the sun is setting down.
I'd do anything to keep my heart rate up without depleting my strength. It helps with my concentration and focus — something that we need to consider beyond our workouts, too.
The Redmi Watch 2 Lite has an optical heart rate sensor that continuously measures heart rate during exercises, or even when you're lounging around day or night. On the plus side, it helps me track my stress levels and wind down through guided breathing exercises.
Take essential breaks to power through
Hitting your fitness goals as soon as possible might be your main objective for now, but you shouldn't work out relentlessly. Take breaks. Come back better and stronger.
Throughout my journey, I learned how important sleep is, especially in helping your muscles recover. It actually matters the most during training.
Although sleeping requires far less energy than most daytime activities, I was surprised that it's still an active period for burning some calories.
Seeing statistics on my wrist about my sleep quality helped me understand recovery better. For in-depth understanding, the Redmi Watch 2 Lite syncs with a dedicated Xiaomi Wear app — which works with any smartphone.
Somehow, I learned more about my sleep stages as well as my heart rate and blood oxygen levels when I'm snoozing, and how they're an important indicator if your body's doing well. I realized that my sleep quality can help me determine how much effort I'll make on my workout the next day.
Stay active, no matter what
Consistency is key. I'm a deep believer that our habits don't just appear out of nowhere. A significant reason is that things don't just happen in a split second — time is needed to get stronger, build muscle, and lose fat. Having a visual reminder of my workout streak motivates me to keep going.
This is why I enjoyed the Redmi Watch 2 Lite. It packs a 262mAh battery capacity which, based on my regular usage, lasted me for at least 10 days.
It's great having a smartwatch with a solid stamina that can accompany you through your fitness journey. You don't have to spend a lot of time charging your device every now and then, so you can continue being active and staying on track. Hit your goals right!
Ready, #GetFit, and #StartNow!
Imagine having a smartwatch that can certainly get you a week's worth of time in between charges. For a budget smartwatch, the Redmi Watch 2 Lite certainly impressed me on how it can be a long-lasting companion as I try to get my fitness journey back on track.
It also looks chic and it doesn't feel cheap, even for a retail price of PhP 2,899. Plus, the screen has a reasonably good quality.
The Redmi Watch 2 Lite comes in various colors such as Ivory, Black, and Blue. Meanwhile, the straps showcase different colors that complement the watch, namely Pink, Olive, and Brown.
Get the Redmi Watch 2 Lite on Xiaomi's flagship stores in Shopee and Lazada.
This gamer surprised his girlfriend with a marriage proposal in Genshin Impact
So much love in the world of Teyvat!
What happens when a gamer proposes to you? It's just as sweet as any romantic proposal you've seen on the Internet.
For Ronica Cabansag, introverted gamers are just as amorous as any guy out there. That's what she realized when she publicly shared how her gamer boyfriend made an effort to ask for her hand through a language they both understood — Genshin Impact.
In her post, Cabansag detailed how her then-boyfriend and now fiancé asked her to come for a surprise. Cabansag was curious to see how her extremely introverted partner will make an effort.
The video included in her post showed how excited Cabansag was when she discovered a room full of lights and balloons, with a gaming laptop waiting for her.
Her partner, Jerome Javillonar, asked her to play Genshin Impact to look for his surprise. In the 8-minute video, Cabansag solved the maze that her partner built, discovering the words that Javillonar was dying to say.
Will you be my waifu?
"Roses are red." "Violets are blue." "Forever is real with you."
These are some statements Javillonar had laid out for Cabansag. According to Cabansag, it took more than one month for Javillonar to finish the obstacles since he needed to buy supplies in the game's shop.
After solving the three puzzles, the last maze laid out the golden question that made Cabansag gush over in excitement. The statement read as "Will you be my waifu?" which also translates to Javillonar asking Cabansag to be his wife.
The video ended with Javillonar down on his knees as he offers the engagement ring, to which Cabansag said yes. As of writing, Cabansag's video has garnered more than 45,000 views.
Moreover, Cabansag's post is flocked with comments and shares from people expressing their heartfelt greetings, congratulating and thanking the couple for sharing their love and excitement. Looks like the world of Teyvat has something to celebrate ahead of Valentine's Day.
Mercury in retrograde: When technology and communications go haywire
Your survival guide to a crazy season
Buckle up, everyone! Mercury is in retrograde once again. In Astrology, this means the planet that governs technology, communications, and our very own thought processes spins backward. In our reality, it means doomsday is coming. (Kidding!)
When Mercury is in retrograde, flights and travels are usually delayed, people from the past pop back into our lives, communication systems break down, and our gadgets get into accidents or start malfunctioning.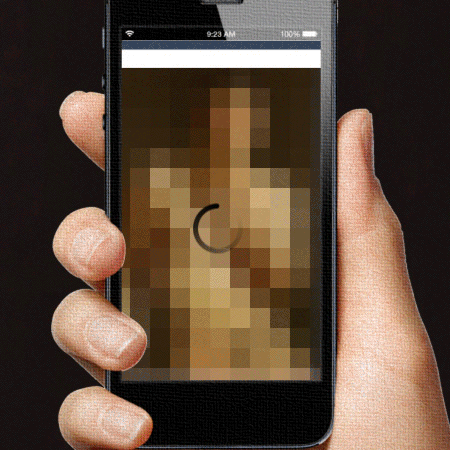 More importantly, this season makes everything fluid. Nothing will be set in stone. Decisions are usually changed when the season ends, so it's not a good time to sign contracts, schedule surgeries, have makeovers, launch a new project, or shop for electronic devices.
But fret not, this season shall pass. Here's what you should do before, during, and after the Mercury retrograde.
Protect your gadgets and gizmos with trusty cases and accessories
Honey, this season makes us feel frustrated, agitated, and annoyed. Often, we'll be rushing and getting into accidents. You might drop your phone on the toilet, break them, or forget them in a cab or restaurant. You gotta get yourself some strap to keep your phone with you at all times and dress them up with hard, shock-proof cases. Should they fall from your hands, you know they're safe.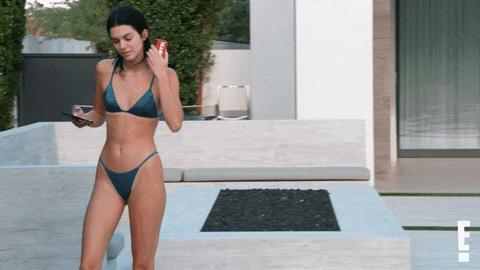 Back up your data, make sure it's safe and secure
Okay, Jenny, listen up. Mercury in retrograde is the season where we lose important stuff moments before we actually need them. It can be your keys, card, or presentation for your next meeting. The point here is you should back up all necessary data. Flash drives might break, Google Drive and other forms of storage may not work properly at the time you need them. The next thing you know, your life is in shambles.
Another thing to worry about is security and privacy. This season is also the time when people's secrets tend to get exposed, such as your affair with your best friend's boyfriend or your intimate videos getting leaked in the deepest, darkest corner of the internet. Keep your reputation from being smeared!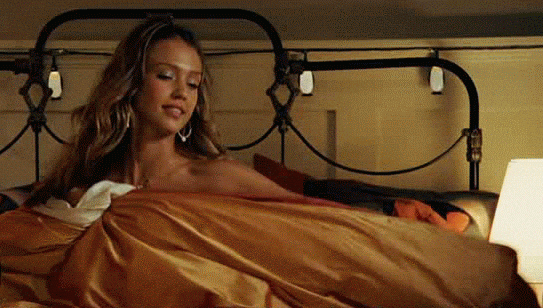 Double-check what you type and say
Be careful with miscommunication, my dear. It's normal to feel there's chaos in your head since Mercury in retrograde disrupts our thought processes. We become forgetful and more prone to mistakes, so double check your typos before hitting send. In addition, think twice before voicing out your opinions and emotions. Take a deep breath, and think before you click. Your words are powerful. Once you've hurt someone with it, you can be forgiven but they'll never forget.
P.S. Be mindful of what you post or tweet if you don't want to get dragged on social media.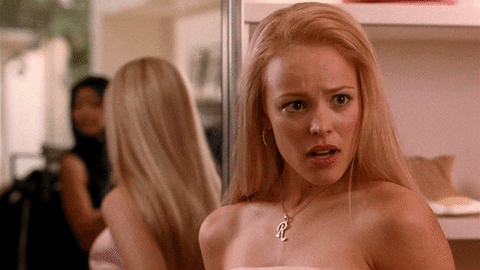 Keep your emotions in check and block your exes
If you haven't blocked your exes until today, you need to re-evaluate your life, Susan. During this season, we barely use our logic and just follow our emotions. There might come a time where you want to send a seven-paragraph message to your ex, please don't. You owe it to yourself to move on from the past and stop them from coming back to your life.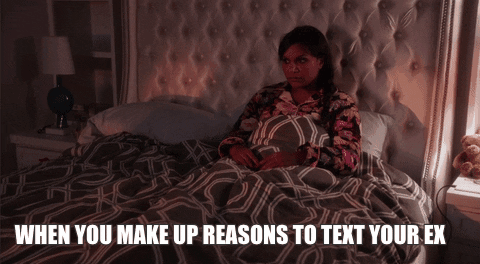 Oh, one more thing: Stay open to possible opportunities. Sure, Mercury in retrograde brings our past lovers back from hell, but they also bring in colleagues we've worked with. Most of the time, they want to work with us again. Additionally, this is a good time to reconnect with old friends. Seriously, this period isn't that bad.
Be extremely flexible (not just in yoga but also in life)
If there's one thing you can learn from this, it's that life doesn't always work out in our favor. It's a reminder to always find a way. Be flexible and adaptable to every surprise that life brings. If we're going to give in to our emotions, we already lost. Take a step back and reassess what's happening, compose yourself and think of a solution. This is just another storm that's passing by. You will overcome this.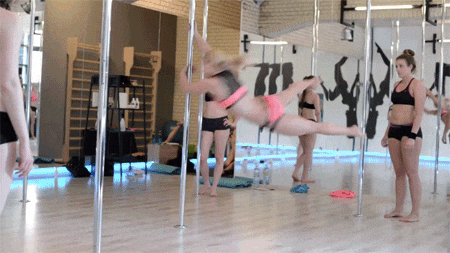 Take a moment to slow down
Lastly, like any retrograde season, it's a cue from the planets and the stars to slow down. We're all rushing from one point to another, and we're moving extremely fast. Planets spin backward to remind us that we need to look back and slow down to appreciate how far we've come, what we've been doing with our lives, and catch up on what we missed. Above all, it's a reminder to rest. You're doing well, my friend. I'm proud of you.