Google lists 2019's most-searched women in the Philippines
Women of controversies?
As the year comes to a close, social media has taken a hit from an onslaught of yearend recaps and stories. PornHub released its rankings, Twitter showed off its trending stories, and YouTube presented the most-viewed videos. Joining the fray, Google released its annual Year in Search.
Google Philippines Head of Communications and Public Affairs Mervin Wenke said, "the annual Year in Search serves as a lens to the most relevant topics in pop culture, events, sports, politics, and news that shaped 2019 for Filipinos. It also gives a glimpse into our way of life and how we search online."
The recap has shown the topics Filipinos care about. There was the popular site Omegle, the Philippine elections, and the boxing match between Pacquiao and Broner. Other than the stories that made some noise on the internet, women also created buzz in 2019.
Topping the list of top trending female personalities is Jane De Leon, the actress taking upon the role of Darna. Miss Universe was also a hot topic, with Miss Universe Philippines 2019 Gazini Ganados and Miss Universe 2018 Catriona Gray taking their spot on the list.
Additionally, local female celebrities secured a spot in the rankings. Gretchen, Marjorie, and Julia Barretto made it to the list. After all, who wouldn't forget how everyone talked about the Barretto feud? Internet celebrity Jelai Andres made it to the list, too, due to her controversy with a rapper from a Filipino hip hop group & collective.
Furthermore, international acts like Billie Eilish, Brie Larson from Captain Marvel, and Naomi Scott from Aladdin have joined the list. Internet.
Sadly, some of these women topped the search due to gossip and controversies. We hope that in 2020, people will look up more women who are making a positive impact in their respective fields.
Samsung is shooting an 8K Korean film using the Galaxy S20
To release in 8K, 16:9 resolution
Are you ready for 8K entertainment? Ready or not, the next evolution in resolution is coming. In fact, today's smartphones already have the ability to shoot 8K video, fitting perfectly well with the recent influx of 8K TVs. All that's left is actual content. Blessed with a growing list of 8K-compatible hardware, Samsung is shooting an 8K Korean film using the Galaxy S20 series.
Announced through the company's South Korean newsroom, Samsung will mostly use the Galaxy S20 and the Galaxy Note 20 to shoot the short film titled Untact. The company will release the 8K film in select cinemas in South Korea. To ensure safety, the film will show for only small batches of people. Besides the small theatrical release, Samsung will also release the film through its YouTube channel.
South Korean director Kim Jee-Woon will helm the film. The director is most known for popular thrillers such as The Last Stand (featuring Arnold Schwarzenegger) and A Tale of Two Sisters. Meanwhile, Train to Busan's Kim Joo-Heon and Kim Go-eun will star in the film. The film is a romance flick focusing on the effects of non-face-to-face communication.
Historically, Samsung isn't the only tech maker foraying into the film business. This year, Apple also shot its own film using an iPhone 11 Pro, among other attempts.
Regardless of the obvious marketing for both companies, technology has undoubtedly progress far beyond the expectations of a regular smartphone from a decade ago. Amidst the rise of 8K entertainment, smartphones are rushing to catch up with modern filmmaking gear. Though the industry will always prefer filmmaker equipment, the smartphone's capability is there and ripe for the taking.
SEE ALSO: Selena Gomez's new music video was shot on an iPhone 11 Pro
BLACKPINK is coming to PUBG and we're excited
We can't wait to find out more!
So both the official social media accounts of BLACKPINK and PUBG Mobile shared this:
BLACKPINK IN YOUR AREA! #PUBGMxBLACKPINK@PUBGMOBILE pic.twitter.com/8dKIRaUxGV

— BLACKPINKOFFICIAL (@BLACKPINK) September 17, 2020
Clearly, the K-Pop girl group is teaming up with PUBG for something but we still don't know exactly what. Other than the image, no other details have been revealed yet.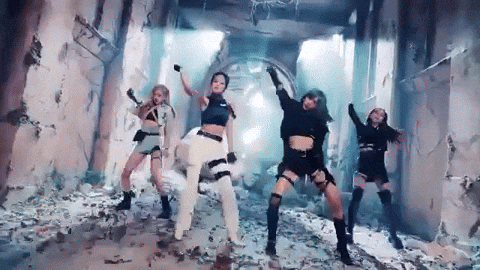 The collaboration can come in many forms but the image suggests a BLACKPINK themed loot crate, vehicle, and other items. Whatever the case may be, you can expect BLINKS to start downloading the game right now.
We'll update this space once we get more details. Until then, stream "Ice Cream" for clear skin.
Spotify Lite reduces an additional 15% on its download size
As part of its first anniversary celebration
It's been a year since Spotify released Spotify Lite, its data- and storage-friendly app. The simplified app opened avenues for millions of listeners short in phone storage and living in places with limited bandwidth.
When it was launched, Spotify boasted occupying only 10MB of your phone storage for Spotify Lite. To celebrate its anniversary, Spotify reduced an additional 15 percent on the Lite app's download size.
The app now saves more space while still offering more than 60 million tracks and 1.5 million podcasts just like the main Spotify app. Spotify Lite works regardless of network connectivity, data plan, or phone model. Older phones running on previous operating systems are suitable for the Lite app.
What happened in Spotify Lite's first year?
Throughout its first year, Spotify discovered key listening trends through Spotify Lite. First, Brazil is the country that listened the most using Lite across all 37 markets. The country is followed by Mexico, India, Indonesia, and Argentina.
On another note, most Lite users — wherever they are in the world — listen to music and podcasts the most during lunch and stream the most during Mondays and Sundays.
In the Philippines, Ben&Ben's "Pagtingin" tops the most listened tracks. Meanwhile, Boiling Waters PH is the top podcast in the country.
Currently, the app is available in Google Play in 37 countries namely Algeria, Argentina, Bahrain, Bolivia, Brazil, Canada, Chile, Colombia, Costa Rica, Dominican Republic, Ecuador, El Salvador, Egypt, Guatemala, Honduras, India, Indonesia, Jordan, Kuwait, Lebanon, Malaysia, Mexico, Morocco, Nicaragua, Oman, Panama, Paraguay, Peru, Philippines, Qatar, Saudi Arabia, South Africa, Thailand, Tunisia, United Arab Emirates, Uruguay, and Vietnam.
Android devices running 4.3 (Jelly Bean) or higher can install the app.