Now Playing: X-Men, Yuri!!! On Ice
Shows we're enjoying during Pride month!
Happy Pride month, everyone! This month's Now Playing is a mix of the hottest in pop culture and mainstream media, as well as shows and music that celebrate love. Come and watch with us!
Movies to see
Someone Great
Chay: This Netflix Original came out a few months ago but I have been rewatching and replaying it in the background like it's a new album release on Spotify. The story centers around how the main character Gina copes with her breakup with the help of her two best friends. The film has very relatable characters and stories, and a great soundtrack. But one of the most important parts of the movie for me was the scene wherein Erin talks to her lover Leah about how someone she used to date left her out of nowhere and went back to dating men, and made her feel like an experiment. Her admission that she's never been able to open up about her past and sexuality to anyone else, not even to her two straight best friends, was crushing. 🌈
X-Men: Dark Phoenix
Rodneil: This film's biggest flaw is adapting an iconic story too soon. We haven't spent enough time with the new Jean Grey (Sophie Turner) to feel invested in this story. It's not the worst X-Men movie though, and it's definitely better than X-Men: The Last Stand which was the first attempt at adapting the Dark Phoenix saga.
John Wick: Chapter 3
Marvin: If you've watched either of the first two movies, you'd know what you're in for here. And if this is your first entry into the world of John Wick, that's fine too. The plot is as simple as it gets: Mr. Wick is mad and he goes after the people he dislikes. The raw action is spectacular and the pacing is spot on, making this the most refined spectacle in the series.
Godzilla: King of the Monsters
Dan: Godzilla is back to protect humans once again. While the critic reviews of Godzilla: King of the Monsters aren't exactly favorable, it's a great monster movie. Put the human element aside to fully enjoy the new Godzilla movie. It's true that the film isn't as good as the previous one, but you should see it for the monster action.
TV shows to binge watch
Chernobyl
Dan: If you're a Game of Thrones fan who's disappointed about its finale, HBO will win you back to keep your subscription with Chernobyl. The miniseries is currently the highest-rated show on IMDB and it surely deserves its title. It's no easy task to dramatize a national tragedy, but the creators of Chernobyl were able to produce an intelligent show.
Pose
Chay: In pop culture, New York is almost always depicted as the city where anything is possible — if you can dream it, you can do it. Pose shows a glimpse of 1980s Harlem — balls, drag competitions, and voguing. More than the glamor and fashion, the stories revolve around the struggles of LGBTQ+ people of color at the time, some of which still resonate today over 30 years later — from being disowned by their biological families, to shattered dreams and lack of employment opportunities for being queer, trans identity, and the HIV and AIDS epidemic — and little victories that stemmed from the support they get from the families they formed through house culture. 🌈
Black Mirror Season 5
Dan: Finally, the new season of Black Mirror is streaming on Netflix. It took them a while to deliver three new episodes. Thankfully, the Bandersnatch interactive film did a good job of keeping viewers entertained while they cooked up the new season. I must admit, the latest season doesn't have the same level of horror that I enjoyed with previous Black Mirror seasons. Season 5 touches on sexuality, fanaticism, and anger issues that stem from the use of technology.
Yuri!!! On Ice
Rodneil: This was the breakout animé back in 2017. It's a story of resilience, believing in yourself, and coming to grips with who you love along the way. It's a story well told and the beautiful animation is just icing on the cake.
tonight on #AmazingRace, queer contestants were sent to locations where being queer is a crime. being there with protection on a reality show, i was afforded a privilege & a safety that local LGBTQ+ people don't have. @theIRC is an organization that works to protect these people.

— tyler oakley (@tyleroakley) May 23, 2019
Amazing Race Season 31
Chay: Before I was even able to afford travel with my own money, I lived vicariously and explored the world by watching teams on The Amazing Race since the first season nearly 20 years ago. One of the episodes this season took an emotional turn when the show went to Uganda for the first time, and one team, composed of two gay people, acknowledged the extreme privilege of being able to travel safely, because of the protection afforded them by a TV show, in a country where LGBT persons are penalized, arrested, and harassed for being who they are. 🌈
Albums/Songs/Podcasts to listen to
Heart Attack by Chuu of LOONA
Vincenz: This isn't a new song but this is always one of my favorite LOONA songs. It's catchy yet whimsical; all those Christmas carols feel festive. The music video depicts that a lady can still admire and show love to someone from the same sex. 🌈
new by Yves of LOONA
Vincenz: Not a new song either but the bold beats plus the refreshing vocals make this a quality song to listen to. Yves is the other lady found on Chuu's "Heart Attack," but in this music video, Yves symbolizes the "Opposite Eve" as she goes against the norm by eating apples, correlated with music video cuts that show a forbidden same-sex love (2:19/2:38). #StanLOONA
Lover by Kevin Oh
Vincenz: I love listening to this when I'm sad and the rain is pouring outside. The melodramatic beat with the calm vocals give me the opposite vibe — which is warming and comforting. Also, the music video is about love between two men, something you can listen to and watch during Pride Month.
Born This Way cover by TWICE
Rodneil: TWICE gave a big shout out to the LGBT+ community when they covered Lady Gaga's "Born This Way" on the first leg of their TWICELIGHTS world tour. ONCEs who attended the Seoul leg of the world tour shared clips on social media, and fans who belong to the LGBT+ community couldn't help but feel proud that the K-Pop girl group chose to cover the song.
Dedicated by Carly Rae Jepsen
Chay: A known queen of the LGBTQ+ community, Carly Rae Jepsen's newest release is another pop album worthy of anyone's attention. Variety magazine calls CRJ pop's unlikely cult hero, for carving out her own lane instead of leaning into meme fame after the success of Call Me Maybe. One of my favorites from the album is Happy Not Knowing, which is the anthem of my life at the moment. One of the singles, Now That I Found You, was also used to promote the latest season of Queer Eye. 🌈
Places to visit
Salzburg, Austria
Marvin: Most people are familiar with Salzburg as the main location for The Sound of Music, but there's a lot more to it than just the film. Surrounded by classic architecture, famous bridges over the Salzach River, and loads of flowers, there is no shortage of IG-worthy spots around the city. Make sure to get a good look at the Eastern Alps while you're there!
Taipei, Taiwan
Vincenz: I know Taipei has been mentioned a lot on this website but I'll be specific with how beautiful and majestic Taipei 101 is inside and out. It wasn't a good day so I only reached the 89th floor (instead of the outdoor observatory found at the 91st floor). I would also recommend walking along Rainbow Riverside Park in Neihu to witness the colorful Second MacArthur bridge and see Taipei's night lights (including Taipei 101) from afar.
---
Now Playing is the GadgetMatch team's favorite games, movies, TV shows, and more each month. If you're curious to know what we're into at the moment, this is what you should check out. So grab your popcorn, get some drinks, and enjoy what's now playing!
Netflix's new animé Sol Levante is a visual spectacle
A hand-drawn 4K HDR short
Netflix has been ultra aggressive in expanding its animé library especially in the last two years. The latest installment — Sol Levante — is a visual spectacle that the company says is a "culmination of art, technology, and curiosity."
The primary purpose of the project is to explore how Japanese animé projects can be translated into 4K HDR. The tech, after all, isn't all that new. Plenty of Netflix originals like Marvel's Daredevil, Bird Box, and even To All The Boys P.S. I Still Love You are available in this format.
The challenge is how to get hand-drawn animation up to speed. Ultraman, another Netflix animé project, is available in 4K HDR. However, it uses CG animation versus hand drawings. That's what Haruka Miyagawa (Creative Technology Engineer) and Akira Saitoh (Director, involved in Ghost in the Shell 2: Innocence, et. al) — the leads of the Sol Levante project, pursued.
Sol Levante – a visual spectacle
Netflix gave us an early look at the final output. Sol Levante is a four-minute showcase of years worth of work by a lean six-person team and it's a sight to behold.
Its synopsis reads: A young warrior and her familiar search for the sacred place said to fulfill wishes. It's best not to anger the ancient guardians and spirits.
If you're an animé fan — especially of the more popular battle-type ones — your mind will race right away thinking how this level of visuals can translate to an iconic sequence or battle scene. And for the most part, that's what this short is — an iconic sequence. As a hand drawn 4K HDR animé, it's one of the firsts of its kind.
Without spoiling anything, the narrative of the short mirrors the theme of the project. It's not an easy journey, but if you push through, you'll come out of it feeling renewed.
Netflix pushing to innovate
There are two main driving forces in the development of this project:
To support creatives in bringing more of their ideas to life
Offer an outstanding and more immersive user experience for Netflix subscribers
The Sol Levante project was a test of how feasible it is to produce hand-drawn animé in 4K HDR resolution. In the duration of the project, they have identified a process but it might take a while before anyone else gets onboard.
During a media briefing, Miyagawa highlighted how the biggest hurdle is 4K. It requires a major overhaul of the artists workstation and workflow.
One of their first learnings is that the resolution meant hand drawings needed to be completed on a much larger piece of paper than standard A4, or scanned at a very high resolution. This wasn't a viable solution which meant drawings had to be done digitally on a tablet. The challenge is that most animé artists lack training and equipment to go digital.
The HDR part involves less friction. Animation studios need only to invest in professional monitors with high dynamic range. At present though, the options are still quite pricey — even for professional studios.
Encouraging other creators
The team behind Sol Levante, while ambitious, aren't delusional. They realize the challenges it will take to get more people interested. They know that "change is hard" and the whole workflow overhaul "can be seen as intimidating to studios and artists." So they are more than willing to cooperate and collaborate.
Netflix will release the raw materials used in Sol Levante for download and experimentation. By doing so, they hope to connect with more animators about new technology, to partner with manufacturers to better support the animé industry, and to work with anime studios to apply findings to future productions.
Being veterans in the industry, they feel Japanese animation studios might not be immediately open to the idea. So they're hoping animators from other countries step in.
Building hope and excitement 
Director Akira Saitoh hopes those who will watch Sol Levante will feel heightened levels of excitement and immersiveness. While reactions will vary due to personal preference she hopes it inspires thoughts of "Okay, I would like to see other types of content or genre done in this technology."
Asked why it's called Sol Levante, Saitoh explained, "Sol Levante means sunrise in Italy. In ancient Egypt when the sun sets in the west, it dies. When it comes up in the east, it's a symbol of resurrection. It's been reborn. Reborn was a big theme in this project."
That sense of hope and feeling renewed is something the project hopes to evoke in both animé viewers and creators.
Sol Levante will be available on Netflix globally on April 2, 2020.
Now Playing: Women's Month Edition
Let's all celebrate women!
Happy Women's Month! To celebrate women all over the world, we asked women and allies about movies, shows, music, and podcasts you can watch and listen to, along with books you should read.
This list is also a good pick me up, in case you're looking for something to empower you as a woman. You may refer to this article — Women's Month or not! Here's what's Now Playing at Her GadgetMatch!
Movies to see
On the Basis of Sex
Carol: A bit late to the party but I can't believe I didn't watch this sooner. On the Basis of Sex is the story of Ruth Bader Ginsburg's struggle to make discrimination based on gender illegal in the United States. Brilliantly poignant with a script teeming with wit, On the Basis of Sex is a movie that should be required for all children to see. A movie that will also give any adult woman a confidence boost when and wherever needed.
Little Women
Leez: If you've read the classic Little Women by Louisa May Alcott, this film isn't the first. It's the most recent iteration of a film adaptation to the book and before you click away and lose interest, you might want to seriously watch this film. It dabbles in the complexity of family, womanhood, and standing up for one's self. There's more to this book and film adaptation than just four sisters. There's love, sorrow, and growth wrapped up in such a timeless impactful story.
Taylor Swift: Miss Americana
MJ: Miss Americana is a glimpse of Taylor Swift's personal life. A peek at her vulnerable moments, life-changing opportunities, and chances at redefining herself and the way she sees love and praise. For Swifties (and even most viewers), this documentary allowed people to connect with Swift. It's so raw, honest, and emotional that it felt like she's just one of us — fragile, pregnable, and most of all, human.
Shows to binge-watch
Sex Education Season 2
Leez: It's exhausting to live in a world where sex is shoved aside as too taboo to educate people with. The science? Abstinence is an absolute lip service. Doesn't work, never have, and never will. Sex Education dives deep into the complexity of sex with a stunning grip of contextual circumstances. It's a show about getting into the nitty and the gritty of emotions, sexuality, gender, sex of course, and even trauma. How it all pans out is never how we expect it to and this show depicts that perfectly.
The Marvelous Mrs. Maisel
Carol: Becoming a comedian in the 1950s was no easy feat, even harder as a woman whose marriage was falling apart. Rachel Brosnahan shines as Midge Maisel, Jewish housewife who realizes that her wit and humor are not out of place in society — she just needed a stage to go with them. Great story and a script written by Gilmore Girls' Amy Sherman Palladino, you'll keep re-watching the series while waiting for the next season. Bonus: Mrs. Maisel's outfits are utterly fabulous, proving that a lady can be smart and funny while being pretty and fashionable.
The Bold Type
MJ: Millennials — who were always mistaken as Gen Z — are now at the forefront of the working force. Live everyone else, millenials have have struggled to find direction. The Bold Type perfectly illustrates this struggle, featuring three young women working in a fictional magazine while navigating modern life and struggle in love, career, and identity. For the most part, the show tackled stories women can relate to, with some themes centralizing on pressing social and cultural issues. This gives The Bold Type that perfect, woke millennial vibe.
Albums/Songs/Podcasts to listen to
Living Out Loud by Sia
MJ: When you feel like the only way is to go up or move forward, this song will be the perfect soundtrack to accompany you. 'Living out loud' played when The Bold Type's main characters decided to go after what they want in life: Kat Edison realizing there's more to life than social media and heading out to travel, Sutton Brady enjoying her dream job and taking another chance at love, and Jane Sloan leaving her comfort zone to pursue something that will make her grow. Listen to this song when you want to make the most out of every moment in life.
Listen to The Bold Type's playlist.
Butterfly by Loona
Vincenz: LOONA (or known as 이달의 소녀 / idarui sonyeo or Girl of the Month) has been known as an ally of both the LGBT+ community and women for their empowering tracks. Butterfly is meant for all the LOONAs around the world — and the music video storyline proves that you're beautiful just like a "butterfly" regardless of one's race and age.
Listen to 12 K-Pop tracks to empower every woman.
Dying for Sex
Chay: Funny, compelling, and heart-warming, Dying for Sex is a podcast about Molly's life and sexcapades after she was diagnosed terminal with stage IV breast cancer. Her sexual adventures will make you laugh, but her insights on life and relationships are what will resonate more.
Conservative Ako
MJ: 'Conservative Ako', translated to 'I'm Conservative', is the Philippines' first-ever podcast about female pleasure and sexuality. Hosted by licensed psychologist and sex & relationships therapist Rica Cruz, 'Conservative Ako' breaks barriers by giving voice to questions that Filipinas have been afraid to ask.
Listen to other female-centric podcasts hosted by PumaPodcast.
Women at Work
Chay: Gender bias and discrimination at the workplace is still a problem we face in 2020. Harvard Business Review's Women at Work talks issues and real life experiences, and poses solutions and advice to help women overcome obstacles  that hinder them from having a successful career.
Books to read
Men Explain Things to Me by Rebecca Solnit
Chay: Reading this will make women (and men) feel both hopeful and helpless at times. If you need convincing why feminism is still necessary in this day and age, look no further.
Becoming by Michelle Obama
Suzie: This book is a testament that hard work, determination, and drive never go out of style. Michelle Obama's journey from the Southside of Chicago to the White House serves as an inspiration for readers to daringly dream and courageously break the status quo.
Eleanor and Park by Rainbow Rowell
Leslie: If you want to remind yourself what young love's like, this is a good choice.
Circe by Madeline Miller
Ali: Yes, Circe, as in the daughter of Helios. The story is about making a place for yourself in a world that doesn't understand you. A bold and feminist take on Greek mythology.
His Majesty's Dragon (Temeraire Series) by Naomi Novik
Geneva: The Napoleonic era fought with dragons! Reading sci-fi fantasy broadens even the most practical of minds, and this strong story by an amazing female writer is a must
To Kill a Mockingbird by Harper Lee
Marian: I cannot stress this enough. It's one of those few books where I vividly remember how I felt when I finished it. You'll know that feeling when you read it.
Normal People by Sally Rooney
Mik: It's a simple story of the right person, wrong timing. It's heartbreakingly beautiful.
Dear Girls by Ali Wong
Bonnie: Dear Girls is a series of candid, hilarious letters from Ali Wong to her two daughters about topics from working women to Asian culture to love. I pulled an all-nighter in a hotel room reading this entire book and cackling to myself
Hyperbole and a Half by Allie Brosh
Leez: This is a strikingly quirky collection of comics that dabbles into silly, borderline psychopathic, memories and tendencies Allie Brosh embodies. This book is relatable, hilarious, and shamelessly Allie Brosh that you have to read it.
Check out: 22 must-read books written by women.
---
Now Playing is the GadgetMatch team's favorite games, movies, TV shows, and more each month. If you're curious to know what we're into at the moment, this is what you should check out. So grab your popcorn, get some drinks, and enjoy what's now playing!
5 reasons why you should stick to wired earphones
You don't have to give up comfort and familiarity!
The advent of wireless earbuds has become gospel among my friends — techie and geeks alike. It's like everyone's preaching about switching to wireless like it's some mandatory rite of passage for adults who've been in the workforce for god knows how long.
Though I have my own pair of wireless earbuds, I still have my trusty wired earphones — one that has a 3.5mm jack for my laptop, and one that comes in USB-C for my phone that has no headphone jack. Even before, wired earphones were my savior — from strangers and familiar people approaching me, to keep me entertained in between idle moments, and for being a companion in trying times.
Just like most people, I'm still having a hard time letting go of wired earphones. People had been asking me to stop using one, but I still stand to a few reasons why it's perfectly okay to stick to the familiar.
You're a plug-and-play person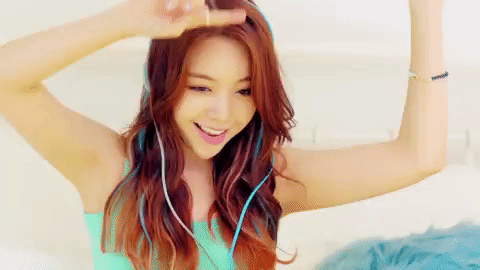 A lot of times, I find myself having trouble with pairing my smartphones to my wireless earbuds. To ensure seamless pairing, you must be using top-of-the-line and/or premium earbuds. Imagine the time you spent trying to connect so you can listen to music when you can just plug your wired earphones to a headphone jack, play your music, and enjoy.
You love the feeling of being connected
I thrive in connections — whether it's people, conversations, or earphones. I feel most reassured when I know I'm connected, and the tangibility of my earphones' connection to my smartphone is comforting — especially when I'm commuting. I'll know right away where my phone is, and having a wired connection makes my loving smartphone safe.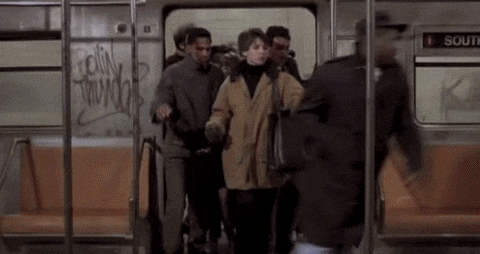 On certain occasions, my smartphone was saved from falling because of my wired earphones. It's these prevented tragedies that reassure me a tangible connection is still a good choice.
You're practical about your choices
Let's admit it: wireless earbuds are expensive. As someone who follows a strict budget, wired earphones are a tad cheaper and is more accessible to most of us. There are plenty of us can't live without music, and wired earphones sometimes become a necessity to keep us from falling apart in between trying times.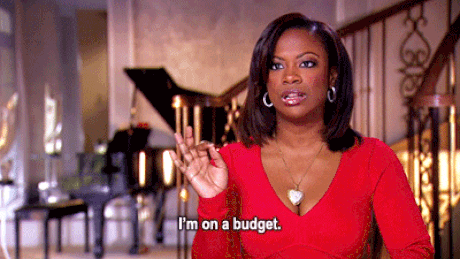 On the other hand, wireless earbuds are considered a luxury — a want, not a need. Imagine losing a pair, or even misplacing it when a pair of wireless earbuds is priced around US$ 100. I don't have the money to replace it easily even with access to a credit card.
You find comfort in familiarity
Some people aren't comfortable with change. Most are hesitant, and even resistant to it — even with the advent of functional and bang-for-the-buck wireless earbuds. If you find comfort in familiarity a.k.a. choosing wired earphones because you've been using it for a long time, that's absolutely fine.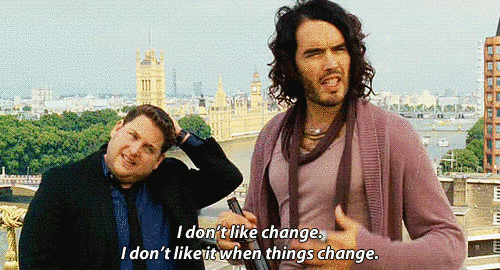 You don't have to change your preferences in life just because someone asked you to do so. Stay unique and love your individuality!
You haven't felt the urge to switch
Lastly, there comes a time in every modern individual where they need to switch to a wireless lifestyle. It could be for convenience, for more flexibility, or for safety during a commute. Whatever it is, you'll always feel the urge to switch and when you do, heed the call.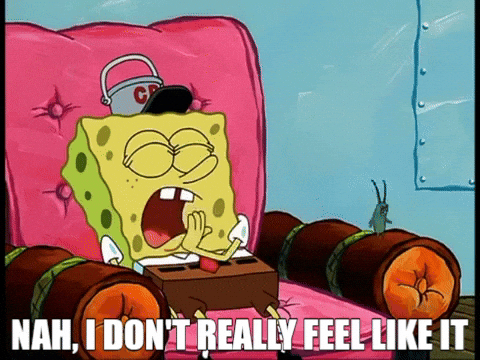 When you feel like you're being called to the other side, that's when you take a leap of faith. If you're still content with using wired earphones, just enjoy it and stop caring what the world thinks. You have your music with you, just keep playing!
SEE ALSO: 6 reasons why you should switch to wireless earbuds