Panasonic Micro Foaming Cleansing Device: Deep-cleaning in under 5-minutes
Thorough, gentle cleaning at the comfort of your own home.
How well do you clean your face at the end of a long day? Making sure you take off all the makeup and dirt is definitely not as easy as it sounds. Personally, a cleansing device is pretty crucial in my skincare routine as it's quite easy to miss a few spots. Panasonic's Micro-Foaming Cleansing Device has been my go-to for quite a while now for cleansing. After trying several facial cleansing tools, I have to say that this is one of my all-time favorites for a deep clean that doesn't leave your skin raw and all dried-up.
Removing makeup
One of my favorite things about this device is the Warming Plate. Found at the bottom of the device, the unassuming base actually warms up and can be used to help your oil cleanser or cleansing balm break down makeup.
This program runs for roughly three minutes and is one of the most relaxing parts of my routine. I put some of my Hanskin Oil Cleanser with PHA directly on my skin using my fingers. Then, I like to use the Panasonic Micro Foaming Cleansing Device's warming plate to massage the oil into my skin. You have two choices when it comes to heat – low at 43 degrees Celsius or high at 48. Using circular and upward motions, it's a great way of stimulating your facial muscles which can encourage collagen production.
Gentle on the skin
Having sensitive skin as an adult is no walk in the park. You need your pores to be squeaky-clean but at the same time, you need to be extra gentle with your skin. The device comes with two brushes – the soft brush designed for normal to sensitive skin and the pore focus brush that targets blocked pores using soft, silicone bristles.
After rinsing off the oil, I immediately add some of my gel cleanser. Currently, I'm using the Paula's Choice Clear Pore Normalizing Cleanser. I add the amount I would normally use if I'm just cleansing with my fingers into the device's cleanser compartment. Then, I attach the brush and pour about 4ml of water into its center. A press of a button sets things in motion and you get a choice between two cycles: soft and normal.
The brush will start to turn and I must admit that I was a bit intimidated by it at first, thinking such a movement might be too harsh on my skin. With the soft brush, however, I noticed that despite the turning of the brush head, it was still quite a gentle process. I make sure I don't press the brush into my skin as it turns, just gently holding it over my skin. It does the job on its own without much effort.
This mode runs for about a minute, giving you 20 seconds to clean each area of the face – the left side of your face, the right, and the forehead. A pulse in the movement tells you when it's time to move on to the next area. This is so you don't over-do a section.
Deep cleaning
Twice a week, I add a deep cleaning step into my routine using the pore focus brush. While I still have some of the foam left on my skin, I go in with the silicone brush. Targeting the t-zone which — for most people — is the area that needs a bit more effort in cleaning.
After cleansing, the skin feels lighter and without the dryness you get when you over-cleanse.
Post use clean up is a breeze. You just need to let water run through the brushes as well as the device. From the cleanser compartment and out. I shake the excess water out, give it a quick wipe, and I just plug it in using the charger it came with and it's ready for the next evening use.
This device is something I highly recommend for people who wear makeup and would like to make sure that they thoroughly (but gently) clean their face at night. I used to depend on my Foreo Luna for the same purpose. However, since I got the Panasonic, I found myself gravitating towards it more. I'm a huge fan of the warming plate. Also, I think there is something oddly satisfying about all that foam.
Almost every other night, I also try to use the Panasonic Advanced RF Facial Device to build up on the massage I got while using the warming plate. A huge chunk of my evenings are dedicated to self-care after all.
The Panasonic Micro Foaming Cleansing Device retails for EUR 179 and is a great addition to anyone's skincare tool arsenal. It's practically an investment as in the long run, it becomes cheaper than often going to a dermatologist. If you're already the type who likes to give yourself a facial at home, then this is a great companion and routine upgrade for that goal.
The Fitbit Charge 5 might be your companion for holistic wellness
Fitbit's most advanced health and fitness tracker yet?
Fitbit fans, rejoice! The Fitbit Charge 5 is now officially in the Philippines.
As a refresher, the Fitbit Charge 5 is the company's most advanced health and fitness tracker yet. The fifth iteration of the Charge lineup comes with new features. And a thinner, sleek design built to empower you to focus on your health.
It's equipped with tools and metrics to help you monitor your holistic well-being. Additionally, it sports new features such as Daily Readiness Score and EDA Sensor.
It retails for PhP 11,990 and includes a six-month Premium membership for both new and returning customers. The wearable is available for purchase online at Fitbit.com and comes to major retailers such as Digital Walker and Fitbit's Official Store on Shopee and Lazada.
Fitbit Premium just got even more fun
Fitbit Premium has already partnered with actor, producer, and musician Will Smith. If you haven't joined his mindfulness sessions and workouts, get going now.
Apart from that, Fitbit has partnered with Calm, a popular sleep and meditation app. The effects of calming sessions can reflect on your tracker's heart rate and EDA responses via a guided session — so it's worth checking out if you're stressed lately.
Moreover, Fitbit Premium comes with Snore & Noise Detect, albeit for Sense and Versa 3 users only, to help users understand their sleeping environments. And hopefully, improve their sleep.
Mercury in retrograde: When technology and communications go haywire
Your survival guide to a crazy season
Buckle up, everyone! Mercury is in retrograde once again. In Astrology, this means the planet that governs technology, communications, and our very own thought processes spins backward. In our reality, it means doomsday is coming.
When Mercury is in retrograde, flights and travels are usually delayed, people from the past pop back in our lives, communication systems break down, and our gadgets get into accidents or start malfunctioning.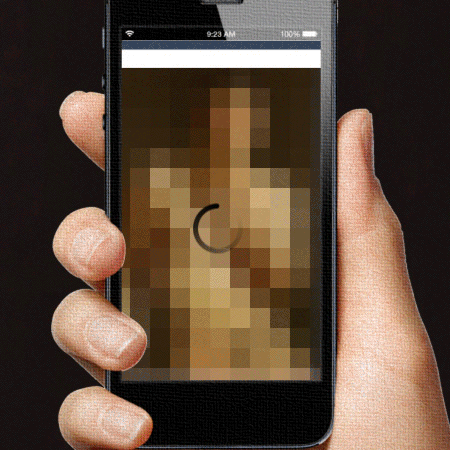 More importantly, this season makes everything fluid. Nothing will be set in stone. Decisions are usually changed when the season ends, so it's not a good time to sign contracts, schedule surgeries, have makeovers, launch a new project, or shop for electronic devices.
But fret not, this season shall pass. Here's what you should do before, during, and after the Mercury retrograde.
Protect your gadgets and gizmos with trusty cases and accessories
Honey, this season makes us feel frustrated, agitated, and annoyed. Often, we'll be rushing and getting into accidents. You might drop your phone on the toilet, break them, or forget them on a cab or restaurant. You gotta get yourself some strap to keep your phone with you at all times and dress them up with hard, shock-proof cases. Should they fall from your hands, you know they're safe.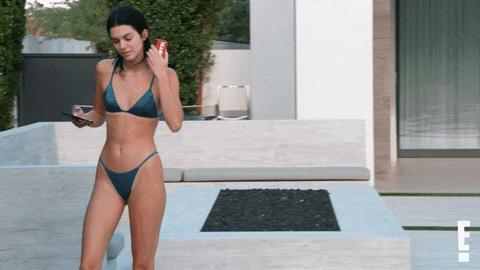 Back up your data, make sure it's safe and secure
Okay, Jenny, listen up. Mercury in retrograde is the season where we lose important stuff moments before we actually need them. It can be your keys, card, or presentation for your next meeting. The point here is you should back up all necessary data. Flash drives might break, Google Drive and other forms of storage may not work properly at the time you need them. The next thing you know, your life is in shambles.
Another thing to worry about is security and privacy. This season is also the time when people's secrets tend to get exposed, such as your affair with your best friend's boyfriend or your intimate videos getting leaked in the deepest, darkest corner of the internet. Keep your reputations from being smeared!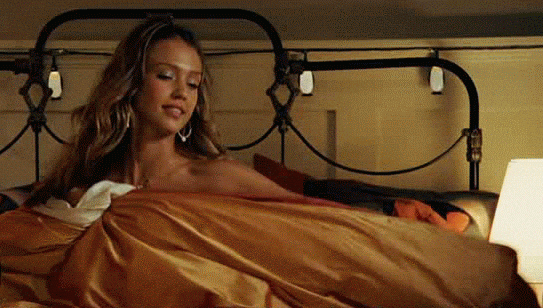 Double check what you type and say
Be careful with miscommunication, my dear. It's normal to feel there's chaos in your head since Mercury in retrograde disrupts our thought processes. We become forgetful and more prone to mistakes, so double check your typos before hitting send. In addition, think twice before voicing out your opinions and emotions. Take a deep breath, and think before you click. Your words are powerful. Once you've hurt someone with it, you can be forgiven but they'll never forget.
P.S. Be mindful of what you post or tweet if you don't want to get dragged on social media.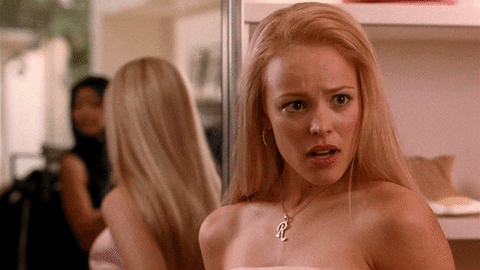 Keep your emotions in check and block your exes
If you haven't blocked your exes until today, you need to re-evaluate your life, Susan. During this season, we barely use our logic and just follow our emotions. There might come a time where you want to send a seven-paragraph message to your ex, please don't. You owe it to yourself to move on from the past and stop them from coming back to your life.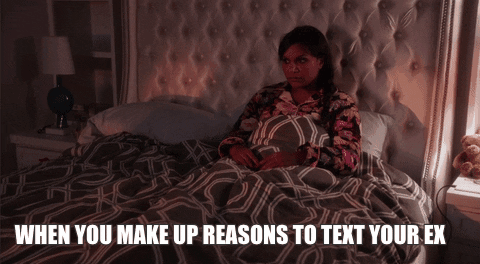 Oh, one more thing: Stay open to possible opportunities. Sure, Mercury in retrograde brings our past lovers back from hell, but they also bring in colleagues we've worked with. Most of the time, they want to work with us again. Additionally, this is a good time to reconnect with old friends. Seriously, this period isn't that bad.
Be extremely flexible (not just in yoga but also in life)
If there's one thing you can learn from this, it's that life doesn't always work out in our favor. It's a reminder to always find a way. Be flexible and adaptable to every surprise that life brings. If we're going to give in to our emotions, we already lost. Take a step back and reassess what's happening, compose yourself and think of a solution. This is just another storm that's passing by. You will overcome this.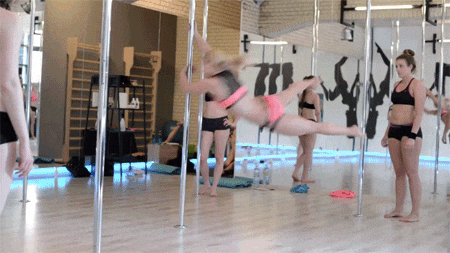 Take a moment to slow down
Lastly, like any retrograde season, it's a cue from the planets and the stars to slow down. We're all rushing from one point to another, and we're moving extremely fast. Planets spin backward to remind us that we need to look back and slow down to appreciate how far we've come, what we've been doing with our lives, and catch up on what we missed. Above all, it's a reminder to rest. You're doing well, my friend. I'm proud of you.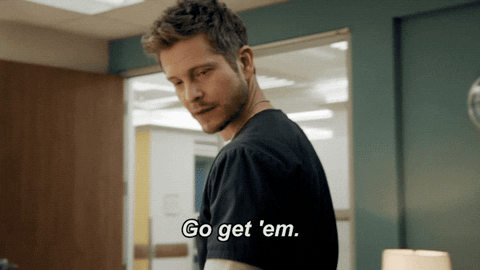 Louvre at home? It's possible with Samsung's The Frame
Match made in art heaven
This news could be thrilling for art enthusiasts and lovers of anything premium. Samsung is teaming up with the iconic Musée du Louvre in Paris, France for an exclusive artwork partnership.
With this collaboration, artworks from the Louvre will join the collection that you can display on Samsung's The Frame. This brings The Frame's catalogue to over 1,500 works of art from 42 different countries that you can bask in at stunning 4K resolution.
The overall collection also includes the following:
Prado Museum in Madrid
Albertina Museum in Vienna
Tate Modern in London
Van Gogh Museum in Amsterdam
Hermitage State Museum in Saint Petersburg and LUMAS
Louvre at home
Some collection you might want to enjoy at home are must-see masterpieces, such as the Mona Lisa and The Wedding Feast at Cana, as well as photos of the majestic Louvre galleries, its architecture, and museum grounds (Louvre Pyramid, Tuileries Garden, etc.). A short description of each work gives users a glimpse into their background and history.
Samsung and the Louvre also plan to unveil other exclusive content for The Frame users later this year.
Take The Frame home
The Frame is part of Samsung's lifestyle TV lineup. It's aim is to offer an elevated TV experience. And nothing feels as elevated as blessing your eyes with luxurious art pieces right in your living room.
The 2021 version of the lifestyle TV offers new custom options to complement every space and style, with two frame designs: modern (available in white, teak, beige, and brown) and beveled (available in white and brick red).
The Frame can be hung flush to the wall on an ultra-slim mount and connected to a One Connect box via a single translucent cable that integrates all TV connectors including the power source. Users can also set The Frame anywhere in the room on a Studio Stand.