Panasonic Advanced RF Facial Device: Is it worth the 499-euro price tag?
A worthy investment if you're highly concerned about signs of aging
The promise of beauty treatments right at the comfort of your own home is always an attractive concept. With hectic schedules and how prices for services are going up in some parts of the world, people are gearing more towards doing things themselves whenever it is most convenient. Such things now include beauty treatments.
Japanese electronics giant Panasonic is no stranger to beauty tech. They've released several items in the past but their recent launch in IFA is definitely something that has turned heads. The Panasonic Advanced RF Facial Device is said to take care of your premature signs of aging in the convenience of your own home. So, we decided to put it to the test.
What can RF do for you?
Radio Frequency (RF) treatments have been around for quite some time. Aestheticians have been using it on different parts of the body to tighten the skin, reduce fat, and encourage the production of collagen and elastin.
One treatment session at a clinic can run for 30 minutes to an hour. It can also set you back between EUR 80 to EUR 360 per session, depending on the clinic. While there are minor yet instant effects visible right after treatment, it takes a while to see the noticeable and longer-lasting results. You'll need around four treatments spaced between 2-week intervals to get there. Pretty steep and can be quite a bother to one's schedule if you're a busy, working woman.
RF devices used in clinics are huge and some companies have tried to replicate them and make them smaller in the past. What sets Panasonic's Advanced RF Facial Device is that it combines both radio frequency and ultrasonic waves. This means it emits both heat and vibration to tighten your skin while improving its moisture content. Recommended use is three times a week with at least a day in between each use.
Treatment at home
Turning on the device, you'll need to wait about a minute to let it heat up. Once it's ready, the joint RF and Ultrasonic part of the treatment will take you 12 minutes. Eight of which are used on the lower half of your face. You lift the cheeks by running the device on your jawline and from the sides of your mouth to the temples. The device will make a sound once you need to switch to focusing on your laugh line area.
Once that's done, the Ultrasonic mode will turn off since you only need RF for your forehead. You'll have about two minutes to work on that as well, going upwards and sideways from the center of your forehead.
The device is warm throughout the whole procedure. There's also a steady vibration during the ultrasonic treatment for the cheeks and jawline, every time the probe touched the skin. I use my unit consistently on level three and I won't call it painful. It's merely uncomfortable at most. So, if you're a newbie to RF treatments, there shouldn't be any worries.
The device comes with its own, water-based, conductive gel. An almond-sized drop of the gel is enough to use all over the face each time. Once it runs out, you can also use your own skincare products with it. Serums and gel-type moisturizers are recommended.
With consumers getting more particular about the ingredients in skin care products and their benefits, the next concern is that we get our money's worth out of them. I love their conductive gel as it's definitely hydrating but it also needs to be washed off after using the device. Using my own products such as the Aeos Realive serum shortens the whole process.
I noticed that the product gets absorbed quickly with this device which is great. However, I do find myself adding more product throughout the treatment. You have to remember that the device should glide gently on your skin. Tugging is detrimental to what you want to achieve. The conductive gel makes it easier and lasts the whole treatment duration.
I've been using this for the past month and I always make sure to leave ample time for it in the evenings. To pass the time, I watch Youtube videos while doing the treatment.
Instant results?
After using it for the first time, I've noticed that my face looked rather red but lifted. Using a gua sha leaves you with the same level of redness and instant lift. A major difference is that the Panasonic Advanced RF Facial Device left my skin feeling hydrated for a longer period of time.
A month of using it consistently showed visibly less bloating on my face. And I do tend to wake up to a lot of water retention. My cheeks are plump and laugh lines are less pronounced.
Is this your GadgetMatch?
It's quite bulky for a facial device but easy to hold and maneuver. I do love the design, though. It comes in white and looks quite minimalist. I love that despite the size, it won't look obtrusive in your bathroom or your vanity.
At EUR 499, this device can make quite a dent in one's pocket. However, getting RF treatments here in Germany aren't exactly cheap. We did the math earlier and I believe this device is a worthy investment if you're highly concerned about signs of aging. If you're someone who wants to prevent or at least slow them down, you'd love this.
The Panasonic Advanced RF Facial Device is also for people who don't have a lot of time to spend in beauty clinics. Getting the treatment at the convenience of your own home, at a fraction of the time it takes compared to a clinic, can make a world of difference in your schedule.
Mariah Carey's Magical Christmas Special is 2020's salvation
Mariah Carey, pray for us
Christmas Icon Mariah Carey, together with Apple TV+, released the official trailer for Mariah Carey's Magical Christmas Special.
The holiday extravaganza will feature Carey and a fabulous line-up of superstars: Tiffany Haddish, Billy Eichner, Ariana Grande, Jennifer Hudson, Snoop Dogg, Jermaine Dupri, Misty Copeland, and Mykal-Michelle Harris. Carey's nine-year-old twins Moroccan and Monroe will also have a special appearance in the show.
The Special tackles a holiday cheer crisis where only one person can solve: Santa's great friend, Mariah Carey. Through musical performances, dynamic dancing, and groundbreaking animation, the Queen of Christmas is about to bring a holiday spectacular that will make the whole world merry.
Mariah Carey's Magical Christmas Special will premiere globally on December 4, exclusively at Apple TV+. The soundtrack single and new music video for "Oh Santa!" will also be distributed by Sony Music and released on Apple Music and other streaming platforms on the same day. Other soundtracks will be available exclusively on Apple Music by December 4, and on other platforms by December 11.
Apple TV+
Apple TV+ is available on the Apple TV app in over 100 countries and regions. It's also available on over 1 billion screens, including iPhone, iPad, Apple TV, iPod touch, Mac, select Samsung and LG smart TVs, Amazon Fire TV, and Roku devices, as well as at tv.apple.com/sg, for S$6.98 per month with a seven-day free trial.
For a limited time, customers who purchase a new iPhone, iPad, Apple TV, Mac, or iPod touch can enjoy one year of Apple TV+ for free. This special offer is good for three months after the first activation of the eligible device.
Huawei Classic Backpack: The girl with the green backpack
A fashion statement and everyday accessory
When you're juggling a job and a side hustle, style ends up as one of the last things you consider in your everyday life.
Admittedly, I wear hideous, bulky handbags to carry my essentials: makeup, hygiene kit, power bank, cables and organizers, and other accessories. Sometimes, I slip a book unless I'm carrying a laptop for business meetings, which proved to be harmful to my posture.
The extra weight shouldered when using a handbag had me reeling in unnecessary body pain. When I was looking for an alternative, a confidante offered the Huawei Classic Backpack — a stylish, everyday bag.
Green is the new black
Huawei's Classic Backpack comes in lavish Forest Green. It's quite a recherché, looking luxurious especially in its satin-like nylon fabric. In certain lighting conditions, the color shifts from emerald to dark teal. Frankly, the bluish tint is frequently evident, making this backpack challenging to pair with your outfits.
If you're unsure how to wear this backpack in such a rare colorway, you can always pull-off an all-black outfit. Or you can go green all the way and do a bit of tonal dressing.
Green, when done right, can be chic and contemporary — all eyes will be on you, darling. It's never as bold as red, but it's exotic to look at in a sea of neutrals.
Taste of Paris
Huawei's Classic Backpack emanates a Parisian vibe — chic, exquisite, serious, respectable, and admirable. If I can think of two words to describe Paris, it's fashion and architecture.
The same values I mentioned honor the minimalist approach, as seen in the backpack. A semblance of Parisian architects' craftsmanship; a straightforward utility bag without forsaking style.
There's a microfiber leather flap priding itself with the label 'Designed in Paris' together with Huawei's logo debossed in gold. This complements the satin-like green body, presenting a luxe appeal.
For security, the backpack features an adjustable drawstring design with a magnetic clasp underneath the flap that connects with the fabric.
Just like the Parisian architecture, the overall design exhibits durability and comfortability — using a 290T nylon fabric for the body and wide straps that reduces pressure on your shoulders. This helped to carry my laptop and other essentials easily even when I take long walks.
Inside, it uses a 200T polyester fabric lined with an H-pattern à la prominent designer bags like Gucci and Chanel. The backpack also comes with a luggage strap, making it the perfect travel carry-on. If we get to travel again, that is.
Carry what you need
If anything this backpack has taught me, it's learning how to carry only what's necessary. I used to wear handbags, most are large enough to fit my hairdryer or straighteners. Who knows when I would need it, right?
Sure, it has a separate compartment that can carry laptops 14-inches and under, and an abundance of zipped storage areas. But that doesn't mean you'll stuff your bag so much, you'll hurt your back.
At the very least, there's plenty of room for whatever you need to store: accessories, cards, keys, and miscellaneous stuff you think you need.
The girl with the green backpack
The Huawei Classic Backpack is the fashion statement you didn't know you needed. Wearing it can state your persona in a glance, and create a lasting impression just like The Girl in the Green Scarf.
More importantly, it's the perfect everyday utility bag that you can wear with certain outfits (definitely not yellow, please don't). It also teaches you to bring only what's essential.
This backpack, certainly, is an icon of balance between functionality, comfortability, and style. Don't let anyone tell you to sacrifice one in order to have the perfect bag match.
---
This lifestyle feature was written by Nicole Beltran. She owns a pastry brand named The Cookie Nook. Her free time is mostly spent baking, taking her Shih Tzu for a walk, or trying to catch up with Netflix originals released a year ago.
Mercury in retrograde: When technology and communications go haywire
Your survival guide to a crazy season
Buckle up, everyone! Mercury is in retrograde once again. In Astrology, this means the planet that governs technology, communications, and our very own thought processes spins backward. In our reality, it means doomsday is coming.
When Mercury is in retrograde, flights and travels are usually delayed, people from the past pop back in our lives, communication systems break down, and our gadgets get into accidents or start malfunctioning.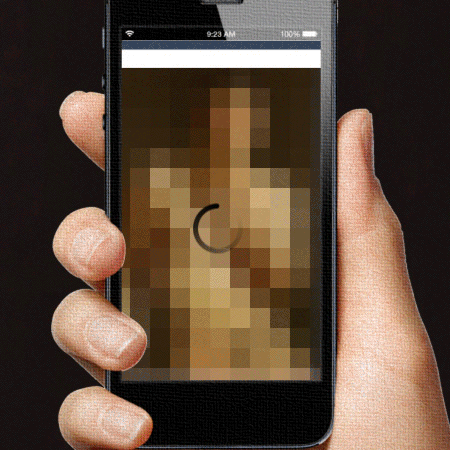 More importantly, this season makes everything fluid. Nothing will be set in stone. Decisions are usually changed when the season ends, so it's not a good time to sign contracts, schedule surgeries, have makeovers, launch a new project, or shop for electronic devices.
But fret not, this season shall pass. Here's what you should do before, during, and after the Mercury retrograde.
Protect your gadgets and gizmos with trusty cases and accessories
Honey, this season makes us feel frustrated, agitated, and annoyed. Often, we'll be rushing and getting into accidents. You might drop your phone on the toilet, break them, or forget them on a cab or restaurant. You gotta get yourself some strap to keep your phone with you at all times and dress them up with hard, shock-proof cases. Should they fall from your hands, you know they're safe.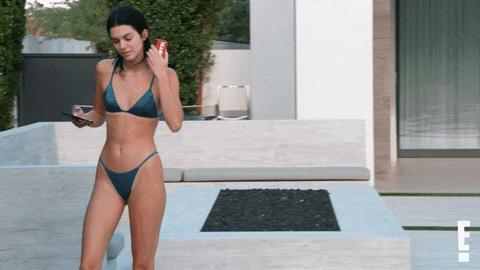 Back up your data, make sure it's safe and secure
Okay, Jenny, listen up. Mercury in retrograde is the season where we lose important stuff moments before we actually need them. It can be your keys, card, or presentation for your next meeting. The point here is you should back up all necessary data. Flash drives might break, Google Drive and other forms of storage may not work properly at the time you need them. The next thing you know, your life is in shambles.
Another thing to worry about is security and privacy. This season is also the time when people's secrets tend to get exposed, such as your affair with your best friend's boyfriend or your intimate videos getting leaked in the deepest, darkest corner of the internet. Keep your reputations from being smeared!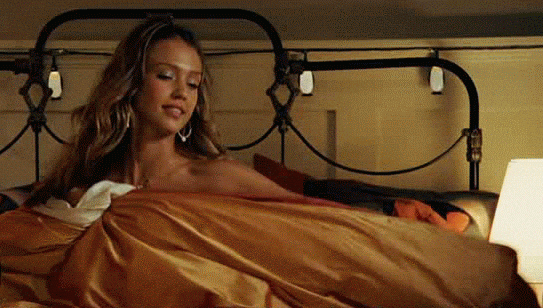 Double check what you type and say
Be careful with miscommunication, my dear. It's normal to feel there's chaos in your head since Mercury in retrograde disrupts our thought processes. We become forgetful and more prone to mistakes, so double check your typos before hitting send. In addition, think twice before voicing out your opinions and emotions. Take a deep breath, and think before you click. Your words are powerful. Once you've hurt someone with it, you can be forgiven but they'll never forget.
P.S. Be mindful of what you post or tweet if you don't want to get dragged on social media.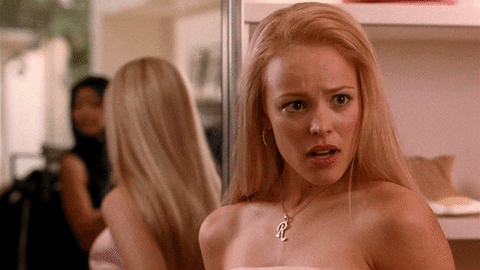 Keep your emotions in check and block your exes
If you haven't blocked your exes until today, you need to re-evaluate your life, Susan. During this season, we barely use our logic and just follow our emotions. There might come a time where you want to send a seven-paragraph message to your ex, please don't. You owe it to yourself to move on from the past and stop them from coming back to your life.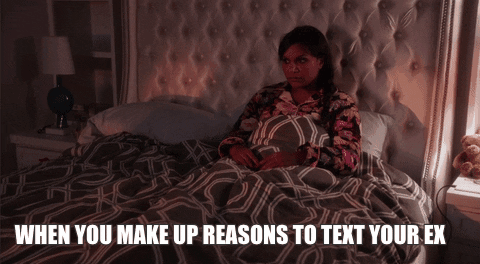 Oh, one more thing: Stay open to possible opportunities. Sure, Mercury in retrograde brings our past lovers back from hell, but they also bring in colleagues we've worked with. Most of the time, they want to work with us again. Additionally, this is a good time to reconnect with old friends. Seriously, this period isn't that bad.
Be extremely flexible (not just in yoga but also in life)
If there's one thing you can learn from this, it's that life doesn't always work out in our favor. It's a reminder to always find a way. Be flexible and adaptable to every surprise that life brings. If we're going to give in to our emotions, we already lost. Take a step back and reassess what's happening, compose yourself and think of a solution. This is just another storm that's passing by. You will overcome this.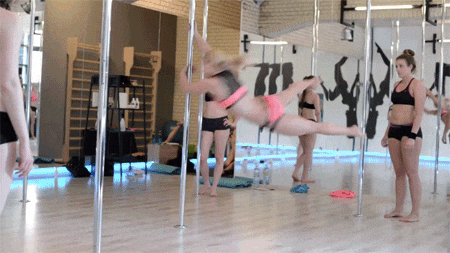 Take a moment to slow down
Lastly, like any retrograde season, it's a cue from the planets and the stars to slow down. We're all rushing from one point to another, and we're moving extremely fast. Planets spin backward to remind us that we need to look back and slow down to appreciate how far we've come, what we've been doing with our lives, and catch up on what we missed. Above all, it's a reminder to rest. You're doing well, my friend. I'm proud of you.