#TBT: RIP, Yahoo. You had a good run
News broke out on Monday that Verizon, one of the giants of the U.S. telecom industry, is acquiring Yahoo for a small fraction of what it was worth during the dot-com boom glory days. Reports said the agreement was worth five billion dollars in cash — which is a lot but still nowhere near Yahoo's $125-billion valuation in 2000, when it had enough in the coffers to buy Google.
And although the deal has yet to be fully ironed out — it will be completed sometime in 2017 — the death knell has sounded, the fate of an internet pioneer has been decided, and it looks like its next chapter will involve mobile video.
Yahoo, as you and I know it, is no more, even if it retains its name.
(Time for a disclosure: I wrote tech stories for Yahoo Philippines. My partner worked as an editor for the company.)
This isn't a eulogy for Yahoo; it has historically done well on the stock market. People far smarter than I am said its stock outperformed its contemporaries from a bygone era. Unfortunately, its accomplishments on Wall Street didn't mean as much to the people in Silicon Valley and to the rest of the world.
We should't shed a tear for the company, or its investors. We could instead take a nice, casual walk on memory lane.
My early exposure to the web started with Yahoo services: the Yahoo landing page was my Facebook News Feed; the email and chat clients were my Gmail and Messenger and Slack apps; Yahoo Music on the desktop messenger app was my Spotify; Yahoo Groups was my Reddit; and all my searches were done on the Yahoo homepage.
If I wanted to get things done online in the late '90s, Yahoo was my first click. For the vast majority of the population, including myself, Yahoo wasn't on the internet, it was the internet.
And I wasn't alone; my brother, all my friends — we were on the same page. These were innocent times, before hackers and malware coders and trolls and cyberbullies and mean-spirited armchair critics.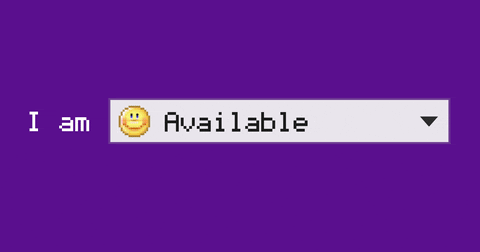 I'd be lying to you if I said at that time I thought the status quo would never change, but it did irrevocably. My social circle stopped using Yahoo for anything except to tell the people around them to use Google or Friendster or Napster instead. Being the impressionable youth I was, I gave in and signed out.
Your story is probably different than mine. But the ending is nevertheless familiar: We signed out.
Over the next few months, pundits will argue why Yahoo's empire crumbled; why Marissa Mayer, the ex-Google executive tasked to lead the company's comeback efforts, couldn't keep the roofs and pillars from collapsing; and what could have been done to stop the cracks from showing.
I share the sentiment that it didn't pivot fast enough to take full advantage of the digital ad market, and that Yahoo couldn't decide what it wanted to be, even as Google was attempting to usurp its dominance in search. Most damning of all is its failure to act on shifting consumer preferences, the shift from desktop to mobile computing and from websites to apps.
I still have two active Yahoo Mail accounts: There's one I check less frequently than my Google inbox; the other, I couldn't care less about — it's probably full of spam, anyway. That's about the extent of Yahoo's influence on my life today, its role reduced to housing possibly malicious emails.
How times have changed.
J.Lo dishes out online dating advice
If you had my love…
Online dating is hard. Though online dating apps like Tinder make it easier to put yourself out there and meet people, it doesn't guarantee a happy ending for all the Tinderellas in the world.
This being the case, Tinder decided to help out some of their app users. They brought in none other than timeless dazzling diva singer and dancer Jennifer Lopez to give out tips to a single girl named Brooke.
Watch J.Lo's amusing advice as they swipe away to find Brooke true love.
Of course, J.Lo's dating advice came with a little shade aimed at her past experiences. But all in all, it was a successful swiping session.
Do you agree with J.Lo's tips? What are your Tinder tips? Let us know in the comments below.
ZOZOSUIT scans your exact body measurements with a smartphone
Have all your clothes custom-made for your size!
Online shopping is technology's gift to the modern shopping woman. These days, you can buy anything online! The big problem? You can't really fit outfits from the internet, and as every girl knows, the fit is everything.
Japanese online fashion retailer ZOZOTOWN is trying to combat this problem with a new clothing brand, ZOZO. How are they different? They offer custom-made fast fashion pieces, and you won't even need to leave your house to get them. How is it all doable online? It starts with the ZOZOSUIT.
This polka-dotted ensemble allows you to scan your precise measurements with just your smartphone. All you need to do is order the free suit from ZOZO, put it on, position your smartphone on a stable area, and twirl. No really, you just need to turn around slowly as the phone scans your whole body with the free ZOZO app. It then calculates everything and gives you your measurements. Easy peasy!
From this data, you can order clothes from their website that's custom-fitted to your specific body type. You won't ever end up with ill-fitting pieces again! It'll only take around two weeks for them to make and each piece won't cost you more than US$ 100.
As of now, ZOZO, which is widely popular in Japan, carries basics like crew neck shirts and denim pants, but there are plans to expand this lineup. According to the retailer, business shirts and suits are also coming soon.
ZOZO aims to bring this tech and better-fitting clothes to the world. They've just announced that it's coming to 72 new countries including Australia, Brazil, China, US, and UK.
"The time where people adapt to clothing is over," according to ZOZO's chief executive Yusaku Maezawa. "This is a new era where clothes adapt to people." With the ZOZOSUIT, that definitely sounds like a plan.
App developers have been reading your emails on Gmail
A common but unnoticed practice
When using an app or browsing the internet, privacy is always a concern. After the Facebook Cambridge Analytica fiasco, people have been wary about their private information freely being available online. If you use Gmail, you might want to double check the permissions you give to third-party apps connected to your account.
A report from The Wall Street Journal stated that third-party app developers are able to read the contents of the emails of millions of Gmail users. It's not a bug though, and you have to give your consent to it.
Gmail's access settings allow data companies and app developers to view people's emails and other private details like recipient addresses and timestamps. Don't blame yourself if you have allowed this because the consent form isn't exactly clear that it would allow humans — not just computers — to read your supposedly private emails.
Google reached out to The Verge and clarified that it only gives data to selected third-party developers and with users' explicit content. The verification process of Google checks if a developer's company is well-represented by its own app. The app's privacy policy should clearly state that it'll monitor emails and the requested data should also be used for proper matters.
Take third-party email apps as examples. They need access to Gmail to properly work, or else they won't show any content inside the app. Google said not all requests from developers are granted, but they didn't specify how many were rejected during the application process. Google themselves may also read your emails in very specific cases.
So before you grant an app access to your Gmail account, think twice. There's no evidence of any misused data from third-party Gmail add-on developers yet, but you should know that they can read your emails and you've permitted them.