#TBT: RIP, Yahoo. You had a good run
News broke out on Monday that Verizon, one of the giants of the U.S. telecom industry, is acquiring Yahoo for a small fraction of what it was worth during the dot-com boom glory days. Reports said the agreement was worth five billion dollars in cash — which is a lot but still nowhere near Yahoo's $125-billion valuation in 2000, when it had enough in the coffers to buy Google.
And although the deal has yet to be fully ironed out — it will be completed sometime in 2017 — the death knell has sounded, the fate of an internet pioneer has been decided, and it looks like its next chapter will involve mobile video.
Yahoo, as you and I know it, is no more, even if it retains its name.
(Time for a disclosure: I wrote tech stories for Yahoo Philippines. My partner worked as an editor for the company.)
This isn't a eulogy for Yahoo; it has historically done well on the stock market. People far smarter than I am said its stock outperformed its contemporaries from a bygone era. Unfortunately, its accomplishments on Wall Street didn't mean as much to the people in Silicon Valley and to the rest of the world.
We should't shed a tear for the company, or its investors. We could instead take a nice, casual walk on memory lane.
My early exposure to the web started with Yahoo services: the Yahoo landing page was my Facebook News Feed; the email and chat clients were my Gmail and Messenger and Slack apps; Yahoo Music on the desktop messenger app was my Spotify; Yahoo Groups was my Reddit; and all my searches were done on the Yahoo homepage.
If I wanted to get things done online in the late '90s, Yahoo was my first click. For the vast majority of the population, including myself, Yahoo wasn't on the internet, it was the internet.
And I wasn't alone; my brother, all my friends — we were on the same page. These were innocent times, before hackers and malware coders and trolls and cyberbullies and mean-spirited armchair critics.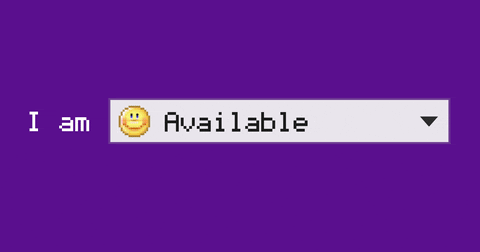 I'd be lying to you if I said at that time I thought the status quo would never change, but it did irrevocably. My social circle stopped using Yahoo for anything except to tell the people around them to use Google or Friendster or Napster instead. Being the impressionable youth I was, I gave in and signed out.
Your story is probably different than mine. But the ending is nevertheless familiar: We signed out.
Over the next few months, pundits will argue why Yahoo's empire crumbled; why Marissa Mayer, the ex-Google executive tasked to lead the company's comeback efforts, couldn't keep the roofs and pillars from collapsing; and what could have been done to stop the cracks from showing.
I share the sentiment that it didn't pivot fast enough to take full advantage of the digital ad market, and that Yahoo couldn't decide what it wanted to be, even as Google was attempting to usurp its dominance in search. Most damning of all is its failure to act on shifting consumer preferences, the shift from desktop to mobile computing and from websites to apps.
I still have two active Yahoo Mail accounts: There's one I check less frequently than my Google inbox; the other, I couldn't care less about — it's probably full of spam, anyway. That's about the extent of Yahoo's influence on my life today, its role reduced to housing possibly malicious emails.
How times have changed.
[irp posts="8688″ name="16 biggest hits and misses of 2016″]
TechDen helps create better and healthier screen habits
Time to pull ourselves away from those addictive screens
I think it's pretty safe to say that a lot of us spend a majority of our time staring at a screen. This is all fine and dandy, technology is awesome, but we also have to admit that our devices have changed how we interact IRL. The founders of TechDen has thought of a way to pull us away from our screens and back into the real world.
TechDen merges software and hardware to create a system that can help build healthier screen habits. The Den lets you charge and store up to two devices, and manage multiple ones. The accompanying app lets you create "sessions" of specific time periods with their own duration based on people's schedules, as well as schedules to remotely lock and unlock the doors of The Den.

You receive notifications when devices are removed as well as time usage, and in the family setting, this system creates opportunities for collaboration — you can talk to your kids about the session schedules, and even utilize these sessions as incentives.

TechDen is marketed towards families to encourage more real-world interaction with an "out of sight, out of mind" point of view. Really though, this tech would be very helpful for anyone who wants to build a healthy relationship with their devices for themselves.
Spotlight: What's new with Free on Spotify?
All these new features!
Time to rejoice, music lovers! Last April, Spotify quietly announced the new and improved Free on Spotify, and today, we got up close and personal with all the new things the app can now do.
The streaming company's Free on Spotify redesign will make for a better listening experience for all free users. How, you may ask? Well, it all boils down to five new key features.
Pick your favorites
Spotify's taste onboarding allows you to pick five (or more) of your favorite artists and this will set the stage for your Spotify experience — a home screen and music discovery experience tailored to your choices will await.
Pick and play… list
15 playlists will automatically be curated based on your music preferences for your listening pleasure. These playlists are different for each individual person, and they update depending on your interactions. Talk about personalized listening!
When you decide to make your own playlists, you'll also get suggestions based on your artist choice and even playlist title.
What you want, when you want
Previously only available to Premium users, Free users now have unlimited skips — yes, you heard right! The caveat: The feature is only available for those 15 curated playlists, which isn't half bad as those are catered to your personal taste.
All ❤️s
Actions on specific songs will help you create a better experience on the Spotify app. Hitting ❤️ on a song means it will go to Your Favorites, a playlist that's found on your home screen.
You can also "unlike" songs which removes said offending song from future playlists. Don't worry though, this is reversible — simply searching for the song and tapping ❤️ will undo the action.
Optimize your data
For the data-conscious, there's now a data saving mode! This isn't turned on by default but all you need to do is head to settings and activate it.
Happy listening!
SafeDate gives you ease of mind going into a date
This app lets your friends keep tabs on you
In 2005, Emma Sayle started Killing Kittens, best known for its extravagant sex parties. It aims to enable women to explore their sexuality in an open and safe space. Since it started, KK has had an incredibly strict code of conduct for their parties to ensure that women feel "empowered, safe, and confident." Members are vetted before being admitted and there is a rule wherein only the women can approach men.
Last July, she launched the SafeDate app which puts a modern twist to what girls have been doing for years. This app lets you input information for your dates, including a profile for the person you're going out with. You then designate a "safe friend" to whom you will have to check in with at a time which you set. If you don't check in by the time you set, your friend will be notified and given the details of your date, and it would be up to them to decide what to do next.
Sayle told Wired that we can't stop bad things from happening, nor can we tell people what to do. But if someone seeing the SafeDate logo makes them think twice, and women feel safer knowing that someone they trust is keeping an eye out for them, it's a step in the right direction. We definitely couldn't agree more!