#TBT: RIP, Yahoo. You had a good run
News broke out on Monday that Verizon, one of the giants of the U.S. telecom industry, is acquiring Yahoo for a small fraction of what it was worth during the dot-com boom glory days. Reports said the agreement was worth five billion dollars in cash — which is a lot but still nowhere near Yahoo's $125-billion valuation in 2000, when it had enough in the coffers to buy Google.
And although the deal has yet to be fully ironed out — it will be completed sometime in 2017 — the death knell has sounded, the fate of an internet pioneer has been decided, and it looks like its next chapter will involve mobile video.
Yahoo, as you and I know it, is no more, even if it retains its name.
(Time for a disclosure: I wrote tech stories for Yahoo Philippines. My partner worked as an editor for the company.)
This isn't a eulogy for Yahoo; it has historically done well on the stock market. People far smarter than I am said its stock outperformed its contemporaries from a bygone era. Unfortunately, its accomplishments on Wall Street didn't mean as much to the people in Silicon Valley and to the rest of the world.
We should't shed a tear for the company, or its investors. We could instead take a nice, casual walk on memory lane.
My early exposure to the web started with Yahoo services: the Yahoo landing page was my Facebook News Feed; the email and chat clients were my Gmail and Messenger and Slack apps; Yahoo Music on the desktop messenger app was my Spotify; Yahoo Groups was my Reddit; and all my searches were done on the Yahoo homepage.
If I wanted to get things done online in the late '90s, Yahoo was my first click. For the vast majority of the population, including myself, Yahoo wasn't on the internet, it was the internet.
And I wasn't alone; my brother, all my friends — we were on the same page. These were innocent times, before hackers and malware coders and trolls and cyberbullies and mean-spirited armchair critics.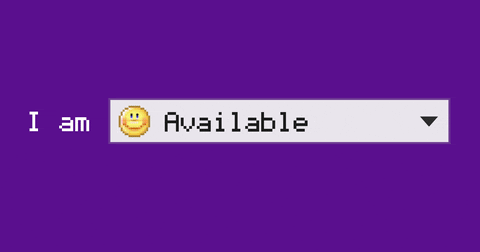 I'd be lying to you if I said at that time I thought the status quo would never change, but it did irrevocably. My social circle stopped using Yahoo for anything except to tell the people around them to use Google or Friendster or Napster instead. Being the impressionable youth I was, I gave in and signed out.
Your story is probably different than mine. But the ending is nevertheless familiar: We signed out.
Over the next few months, pundits will argue why Yahoo's empire crumbled; why Marissa Mayer, the ex-Google executive tasked to lead the company's comeback efforts, couldn't keep the roofs and pillars from collapsing; and what could have been done to stop the cracks from showing.
I share the sentiment that it didn't pivot fast enough to take full advantage of the digital ad market, and that Yahoo couldn't decide what it wanted to be, even as Google was attempting to usurp its dominance in search. Most damning of all is its failure to act on shifting consumer preferences, the shift from desktop to mobile computing and from websites to apps.
I still have two active Yahoo Mail accounts: There's one I check less frequently than my Google inbox; the other, I couldn't care less about — it's probably full of spam, anyway. That's about the extent of Yahoo's influence on my life today, its role reduced to housing possibly malicious emails.
How times have changed.
[irp posts="8688″ name="16 biggest hits and misses of 2016″]
Instagram is using facial recognition AI to verify your age
Currently testing
For kids of the early 2000s, the biggest lies everyone told were whenever websites asked if they were 18 years old. Because of how limited technology was, a website's age prompt was about as useful as blowing into a flat tire. Now, the internet has more tools at its disposal. Marking the next step in this evolution, Instagram is testing a tool that supposedly identifies a user's age by scanning their face.
Though it's not readily apparent with the number of children who have social media accounts, Instagram is one of those sites that require users to be at least 13 years old. But, like those old websites from yesteryear, the policy isn't really useful for keeping children out.
Now, as reported by The Verge, Instagram wants to make the platform more secure. When a teenager wants to change their age to 18 years old or older, the app will prompt them to verify their age using one of three verification methods — at least in the United States.
The first method is simpler: submitting photos of official ID cards. The second method is a bit more complex: asking three of the user's above-18 followers to verify the age change. On the other hand, the third uses an AI tool called Yoti.
With Yoti, users can submit a video of themselves for verification. Artificial intelligence will then analyze facial details, taking sex and race into consideration, to estimate the user's age.
Naturally, it's not a perfect system. There are ways to bypass it, including using someone else's face. Regardless, it's a bigger evolution than just simple yes-or-no prompts.
Android used a Drake song to diss Apple
Google doesn't like the green bubble
iPhone users have a certain term for Android users: the green bubble. Though it's more known among Apple users, it's become such a huge thing now that pop culture already makes references to it. And, due to its prevalence, Apple's main rival, Google, has just used a popular song to diss Apple.
Users who don't usually interact with the iPhone ecosystem might not know about the term, though. The term "green bubble" refers to how Android is visually represented on Apple's system. Whenever an Android user joins a conversation on iMessage, the speech bubble's color turns from the traditional blue to green. It's become a popular way to discriminate against Android users.
On a more technical level, the change is a result of the two systems using different messaging standards. While Google uses RCS, Apple uses a proprietary system to send text and media to each other. When the two interact, Apple's system detects this and conveys it with the green bubble.
Released in an album last Friday, Drake's new song "Texts Go Green" takes a light-hearted approach to the phenomenon. And naturally, Google is all for it. In an unofficial lyric explainer video on their official Twitter account, Android called on Apple to fix the issue and adopt RCS.
As of late, Apple has been called out for refusing to play ball with the others in the industry. In the European Union, the company is facing an impending decree to adopt USB-C across all its devices to contribute to a universal standard in the region.
SEE ALSO: Here's what's coming in Android 13
What I've been waiting for: An integrated Starbucks digital experience
Earning Stars through Grab and Lazada? Sign me up!
Hold up! Starbucks is expanding its Rewards program, as part of the company's digital innovation initiatives for this year and beyond.
Earlier this year, Starbucks Philippines announced its expansion to digital services to enhance the coffee experience. The company launched its rehashed in-app feature called Mobile Pay & Order 2.0, and a partnership with Grab, Lazada, and GCash.
Now, the coffee company wants to push for a more connected future.
An integrated partnership with Grab
Earlier this year, Starbucks announced an integrated partnership with Southeast Asian superapp Grab. The partnership aims to provide a more seamless experience across Grab's six Southeast Asian markets.
First in the market is the Philippines, where Starbucks is bringing the experience starting on June 23, 2022. Through the Grab superapp, customers can connect to their Starbucks Rewards program and earn 1 Star for every PhP 40 spent on Starbucks orders.
If you're a member of the Starbucks Rewards program, you'd know that every 100 Stars collected can be converted to a free Starbucks beverage or food reward, redeemable in stores.
With the partnership, customers will be able to enjoy the Starbucks experience through Grab's services:
Pay your orders via GrabPay e-wallets both online and in-store
Order online for in-store pick-up via GrabFood
Instant delivery via GrabExpress using GrabFood's self-pick-up feature
Together with Lazada
It's not just Grab, though. Back in February, Starbucks announced the expansion of its Rewards program through Lazada. Rewards members can link their accounts to Lazada and start earning Stars — the same way as Grab — for every purchase from the Starbucks LazMall Flagship Store.
To link a Starbucks Rewards account, members can click the 'Member' tab found in the Starbucks LazMall Flagship Store. Sign-in using a registered Starbucks Rewards email and password, and voila!
Gifts for your loved ones
Previously, Starbucks teamed up with GCash to allow customers to order and send eGifts through GLife, starting at PhP 300. As the company expands its digital services, eGifting is also now available through GrabGift, starting at PhP 100.
eGifts from GLife can be used to pay in Starbucks stores. Meanwhile, eGifts from GrabGifts can be used to purchase orders from Starbucks on GrabFood.
FoodShare is here to stay
Starbucks FoodShare, a program established in the United States a few years ago, made its way to the Philippines early this year. The program capitalized on Starbucks and Grab's partnerships, where participating stores can connect with Grab drivers to pick up and deliver food donations daily.
Donations are donated to the Philippine Food Bank Foundation, a local non-profit organization, to be distributed to select beneficiaries within Metro Manila.
The program started with 40 stores in Metro Manila and has expanded to 238 stores as of writing. To date, Starbucks FoodShare has served over 50,000 meals. The company is looking to make the program a long-term commitment, with the goal of expanding the program to stores outside Metro Manila and hopefully, serving more communities.