#TBT: RIP, Yahoo. You had a good run
News broke out on Monday that Verizon, one of the giants of the U.S. telecom industry, is acquiring Yahoo for a small fraction of what it was worth during the dot-com boom glory days. Reports said the agreement was worth five billion dollars in cash — which is a lot but still nowhere near Yahoo's $125-billion valuation in 2000, when it had enough in the coffers to buy Google.
And although the deal has yet to be fully ironed out — it will be completed sometime in 2017 — the death knell has sounded, the fate of an internet pioneer has been decided, and it looks like its next chapter will involve mobile video.
Yahoo, as you and I know it, is no more, even if it retains its name.
(Time for a disclosure: I wrote tech stories for Yahoo Philippines. My partner worked as an editor for the company.)
This isn't a eulogy for Yahoo; it has historically done well on the stock market. People far smarter than I am said its stock outperformed its contemporaries from a bygone era. Unfortunately, its accomplishments on Wall Street didn't mean as much to the people in Silicon Valley and to the rest of the world.
We should't shed a tear for the company, or its investors. We could instead take a nice, casual walk on memory lane.
My early exposure to the web started with Yahoo services: the Yahoo landing page was my Facebook News Feed; the email and chat clients were my Gmail and Messenger and Slack apps; Yahoo Music on the desktop messenger app was my Spotify; Yahoo Groups was my Reddit; and all my searches were done on the Yahoo homepage.
If I wanted to get things done online in the late '90s, Yahoo was my first click. For the vast majority of the population, including myself, Yahoo wasn't on the internet, it was the internet.
And I wasn't alone; my brother, all my friends — we were on the same page. These were innocent times, before hackers and malware coders and trolls and cyberbullies and mean-spirited armchair critics.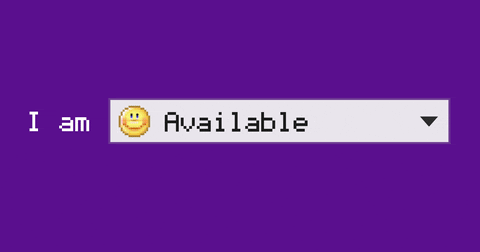 I'd be lying to you if I said at that time I thought the status quo would never change, but it did irrevocably. My social circle stopped using Yahoo for anything except to tell the people around them to use Google or Friendster or Napster instead. Being the impressionable youth I was, I gave in and signed out.
Your story is probably different than mine. But the ending is nevertheless familiar: We signed out.
Over the next few months, pundits will argue why Yahoo's empire crumbled; why Marissa Mayer, the ex-Google executive tasked to lead the company's comeback efforts, couldn't keep the roofs and pillars from collapsing; and what could have been done to stop the cracks from showing.
I share the sentiment that it didn't pivot fast enough to take full advantage of the digital ad market, and that Yahoo couldn't decide what it wanted to be, even as Google was attempting to usurp its dominance in search. Most damning of all is its failure to act on shifting consumer preferences, the shift from desktop to mobile computing and from websites to apps.
I still have two active Yahoo Mail accounts: There's one I check less frequently than my Google inbox; the other, I couldn't care less about — it's probably full of spam, anyway. That's about the extent of Yahoo's influence on my life today, its role reduced to housing possibly malicious emails.
How times have changed.
[irp posts="8688″ name="16 biggest hits and misses of 2016″]
Ultrahuman: The essential app to get you through quarantine
Getting through isolation days through workout and meditation
Taking care of our physical and mental health is very much important now more than ever. With everything that has been going on in the world, it's not surprising that people are taking extra steps to advocate and practice self-care.
One way to do this is by adding good habits everyday and being disciplined to sustain these habits.
With self-care as one of their ultimate goals this year, Martynne and MJ decided to try Ultrahuman: an all-in-one fitness app that includes all the good habits they are currently incorporating in their lives — from workout to meditation.
For a few weeks, they put the app to a test and this is their verdict:
Meditation
Martynne: I am a huge advocate of meditation and it has been a life-changing practice for me, as someone who finds a hard time focusing and being in the present.
Ultrahuman has a wide range of course options that can match a specific mood or emotion. One of my personal favorites is the Managing Anger course, which helped me take a step back, consolidate my feelings and give compassion to myself throughout the process.
The Singles option with one-time meditation tracks helped me become more mindful and grounded whenever I feel overwhelmed in the middle of a workday. The productivity course, on the other hand, kept my eyes glued to my laptop screen until I finished what I needed to do.
The only thing I didn't like about it, though, is the visuals seem basic to me, and the "dark" interface is much more fitting for the workout option.
Workout
MJ: When gyms are closed and home workouts aren't fun anymore, how do you remain committed to your fitness goals? That's what Ultrahuman did: Filling the gap by providing fun workouts and challenges that you can do in a span of weeks. It's similar to how Nike Training Club presents their videos albeit more personalized.
The Ultrahuman app comes with guided videos from renowned trainers, and watching their instructions during your exercises felt like having a live session with a personal trainer. Unlike most fitness apps that offer video-on-demand workouts, Ultrahuman remembers that we are all beginners, offering a collection of videos through challenges that suit different levels.
After living a sedentary lifestyle, I knew I have to ease up when working out again. The app did wonders in helping me stay active by gradually increasing the difficulty of my challenges, without straining my body or having myself complain about how difficult a certain workout routine is.
Sleep
Martynne: There was an instance that I had a bad case of insomnia and I needed something to put me to sleep.
I tried listening to Ultrahuman's Bedtime Stories and it reminded me of the sleep podcasts I used to listen to on Spotify.
The voices are relaxing, and the stories come with meditation and sound effects, but I realized I can be impatient with slow stories. I resorted to the app's soundscapes and brain music, and they helped a lot to relax my brain and finally shut my eyes off.
I don't exactly know what's the science behind brain music, but they really work sometimes.
You can now buy and sell bitcoin, ethereum within the Venmo app
You can't pay with crypto though
Cryptocurrencies are the most trending topic right now, and everyone wants to be a part of it. Well, PayPal-owned peer-to-peer money transfer app Venmo has rolled out a new platform that'll let users directly buy or sell the cryptocurrencies like bitcoin, ethereum, and litecoin, within the app.
With more than 70 million active users, the app serves as a perfect destination for more users. They can hold a stake in cryptocurrency starting with as little as US$ 1. They can also share their acquisition of digital currency on their feeds.
According to the payments company, more than 30 percent of Venmo customers have already started purchasing cryptocurrency or equities. And 20 percent of those customers started doing so during the pandemic.
The Venmo app is straightforward to use, and everyone is habituated with it. Hence, it is easier for folks to get on board the cryptocurrency train without worrying about complex tools.
The announcement did not say anything about paying for goods or services with cryptocurrency, but that ability could come to Venmo later. Customers will choose between four types of cryptocurrency — Bitcoin, Ethereum, Litecoin, and Bitcoin Cash.
PayPal recently announced it would let users pay for goods at checkout using cryptocurrencies. Meanwhile, Tesla said it would accept Bitcoin as a form of payment. With wider acceptance on mainstream services, cryptocurrencies are become easier to grab for everyone.
Venmo is rolling the new crypto features gradually, starting today. They should be available to all customers "within the next few weeks."
Spotify will now let you download music on your desktop
You can finally play songs while working offline
One of the biggest updates to arrives for premium members on Spotify is the ability to download music on your laptop or computer. While this has always been a must-have feature on mobile phones, it wasn't extended to a full-fledged PC.
Music streaming has taken over the world, and Spotify is leading the market. Streaming lets you listen to anything within a tap, so you never have to download songs via pirated sites or torrents. But the biggest problem with Spotify was — you can't download songs for offline playback on your computer.
The hurdle is now gone, and you'll never have to think of piracy or a legal alternative anytime soon. Just fire up Spotify's free desktop app, and you're good to go. Similar to the mobile UI, you can choose to keep an album or playlist offline. It'll download all the tracks and be ready for you whenever you need them.
While this may seem like a minor addition that should've been implemented long ago, it technically isn't. Only the desktop app supports it, and you can't access it via the website player.
Spotify redesign
Spotify is also rolling out a redesign for the web and desktop app that looks similar to the mobile app. The move was aimed to improve the app's navigation, add new features, and make the experience uniform across platforms or devices.
The old search bar is now relocated and toned down visually and sits in the left menu section. The "Made For You," "Daily Mix," and more playlists now sit within your library section. The Recently Played tab showed playback history up to three months ago.
If you're a playlist fanatic, there's now an option to add a description, upload your own images, and drag-drop apps within existing playlists. The new update is aimed at improving your discoverability, in turn offering more opportunities to curators. The hybrid manul-AI setup gets perfectly tuned to understand your taste and offer the most relevant curations.