ASUS ZenFone 5Q review: Pretty and capable
Also known as the ZenFone 5 Lite or ZenFone 5 Selfie
At MWC 2018, ASUS announced a slew of smartphones (again) and one of them is the ASUS ZenFone 5Q. Depending on where you are, it's called a lot of things: ZenFone 5 Lite in Europe or ZenFone 5 Selfie in South America. Dubbed the selfie phone from the new line, the 5Q has power packed front-facing shooters and a quad-camera setup. How does this phone fare? Let's find out.
Look and feel
First thing's first: This phone looks awesome. Like, really stunning.

It has a reflective glass back that's so nice and shiny. It may be a smudge magnet, but it makes for a breathtaking look and a great mirror. 💁🏽✨
And, lo and behold: A notchless phone release in 2018!
Sure, ASUS has jumped on that bandwagon for other devices, but the 5Q remains pure in its notchless glory.
Quad-camera goodness
I'm just going to go straight to this phone's highlight: the cameras. There are four cameras on this handset, and though that's not exactly a first, ASUS claims that it's "the world's first globally announced true quad-camera system."
Wait, what?
Basically, ASUS claims that for the first time, you can use all four cameras independently. Previous quad-camera phones usually utilize secondary shooters only for portrait or bokeh modes. This means that from both sides of this device, you can take normal shots and wide-angled photos like this:
Wide-angle lenses aren't new to ASUS, but historically, only one side of the phone had this option. These lenses ensure that you get more stuff in your photographs. That includes more space for people in selfies:
Just make sure to stay at the center of the picture as wide-angle lenses, no matter what phone they're on, usually distort images — you don't want your face to be at the receiving end of that.
The 5Q can take great photos under ideal photo scenarios. See samples below:
Images are usually bright and colors are punchy. Most of the time, they're a tad saturated which makes photos look like these.
I did notice that in weird lighting scenarios, there was a little inconsistency with how pictures came out. There were times when the colors came out duller than usual.
Here are more photo samples:
Beauty mode and all the camera effects
Of course, what is a selfie phone without all the selfie features?
Front and back shooters are capable of portrait mode on both normal and wide-angle shots. The bokeh on the portrait mode looks like this:
As clean as the bokeh cutouts may look for short-haired folks, that wasn't the case for longer-haired girls.
Even on the rear shooters, the bokeh wasn't as clean, especially with confusing backgrounds.
All this, however, can be forgiven. Most phones, even flagships, still have trouble with their bokeh cutouts. Remember, this software bokeh is only a plus to the phone's wide-angle capabilities.
That famed beauty mode that the ZenFone 4 line had is still here, and so is ASUS' built-in Selfie Master app which allows for real-time beautification while streaming. The beauty mode is mostly the same. As always, too much and the possibility of transforming into a smooth wax figure is still a possibility.
But, what changed is something that isn't in the beauty mode.
Notice how even the photo on the left, shot on Auto, seems airbrushed. Yes folks, even when you don't have beauty mode turned on, it seems the phone still applies a slight filter which prettifies everyone instantly. This can either be a good thing or a bad thing, depending on the person using the phone.
Overall performance
The 5Q is powered by a Snapdragon 630 processor with 4GB of RAM and 64GB of storage. This means the phone is pretty capable — everyday social media use and mobile gaming work well on the device.
Speaking of gaming, there's even a live stream function on the game mode!
The phone runs on Android Nougat, which is quite a downer in 2018. This means you get ASUS's existing ZenUI. The Android Oreo and ZenUI 5.0 updates come later this year.
Its 3300mAh battery can last me a whole day's use, though the phone doesn't support fast charging. It takes around two hours to charge from zero to 100 percent.
Other notable features
Its 6-inch FHD screen is a tall 18:9 display. This means more content as you scroll through social media, or when you read websites like GadgetMatch (make it your daily habit!) on your phone.
Videos also look good on this screen size, except most videos (even ours!) are shot with a 16:9 aspect ratio. Nevertheless, there's a crop-to-fit function on the 5Q that makes for better viewing without those pillar boxes.
As I'm sure you've noticed on the photos, there is no fingerprint scanner up front anymore. This has been moved to the back to give way to the screen.
For those who can't be bothered by the rear fingerprint scanner, this phone is also equipped with face unlock technology. When there is good lighting, it works pretty well.
There's also a triple-card slot which means you have space for all your SIM cards and a microSD card.
Is the ASUS ZenFone 5Q your GadgetMatch?
There's definitely a premium in being pretty and unpretentious. I honestly believe this is one of the best-looking midrangers out there right now. Not having a notch is notch a problem at all. (Ha ha, get it?) On the contrary, it makes me feel like this phone has a classic premium design as it doesn't try too hard to be something it isn't.
Performance was pretty good throughout, though the biggest qualm, really, is the fact that it still runs on Android Nougat. For those patient enough to wait till later on in the year, however, this may be a non-issue.
The wide-angle lenses on both sides of the phone are a definite plus for me — I often feel that this feature is underappreciated and I would totally rock a phone because of this. Just imagine all the cool photos!
If you're in the market for a well-performing phone in a pretty package and an even prettier price point, the ZenFone 5Q is a definite midrange contender you might want to look at. At less than US$ 400, it's a device that's definitely worth considering.
SEE ALSO: ASUS ZenFone 5Q (Zenfone 5 Lite) Unboxing and Hands-On
This gamer surprised his girlfriend with a marriage proposal in Genshin Impact
So much love in the world of Teyvat!
What happens when a gamer proposes to you? It's just as sweet as any romantic proposal you've seen on the Internet.
For Ronica Cabansag, introverted gamers are just as amorous as any guy out there. That's what she realized when she publicly shared how her gamer boyfriend made an effort to ask for her hand through a language they both understood — Genshin Impact.
In her post, Cabansag detailed how her then-boyfriend and now fiancé asked her to come for a surprise. Cabansag was curious to see how her extremely introverted partner will make an effort.
The video included in her post showed how excited Cabansag was when she discovered a room full of lights and balloons, with a gaming laptop waiting for her.
Her partner, Jerome Javillonar, asked her to play Genshin Impact to look for his surprise. In the 8-minute video, Cabansag solved the maze that her partner built, discovering the words that Javillonar was dying to say.
Will you be my waifu?
"Roses are red." "Violets are blue." "Forever is real with you."
These are some statements Javillonar had laid out for Cabansag. According to Cabansag, it took more than one month for Javillonar to finish the obstacles since he needed to buy supplies in the game's shop.
After solving the three puzzles, the last maze laid out the golden question that made Cabansag gush over in excitement. The statement read as "Will you be my waifu?" which also translates to Javillonar asking Cabansag to be his wife.
The video ended with Javillonar down on his knees as he offers the engagement ring, to which Cabansag said yes. As of writing, Cabansag's video has garnered more than 45,000 views.
Moreover, Cabansag's post is flocked with comments and shares from people expressing their heartfelt greetings, congratulating and thanking the couple for sharing their love and excitement. Looks like the world of Teyvat has something to celebrate ahead of Valentine's Day.
Mercury in retrograde: When technology and communications go haywire
Your survival guide to a crazy season
Buckle up, everyone! Mercury is in retrograde once again. In Astrology, this means the planet that governs technology, communications, and our very own thought processes spins backward. In our reality, it means doomsday is coming. (Kidding!)
When Mercury is in retrograde, flights and travels are usually delayed, people from the past pop back into our lives, communication systems break down, and our gadgets get into accidents or start malfunctioning.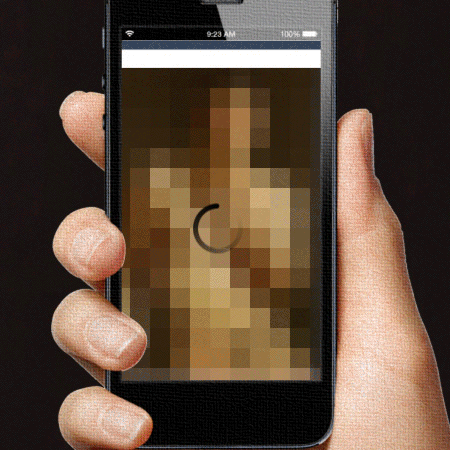 More importantly, this season makes everything fluid. Nothing will be set in stone. Decisions are usually changed when the season ends, so it's not a good time to sign contracts, schedule surgeries, have makeovers, launch a new project, or shop for electronic devices.
But fret not, this season shall pass. Here's what you should do before, during, and after the Mercury retrograde.
Protect your gadgets and gizmos with trusty cases and accessories
Honey, this season makes us feel frustrated, agitated, and annoyed. Often, we'll be rushing and getting into accidents. You might drop your phone on the toilet, break them, or forget them in a cab or restaurant. You gotta get yourself some strap to keep your phone with you at all times and dress them up with hard, shock-proof cases. Should they fall from your hands, you know they're safe.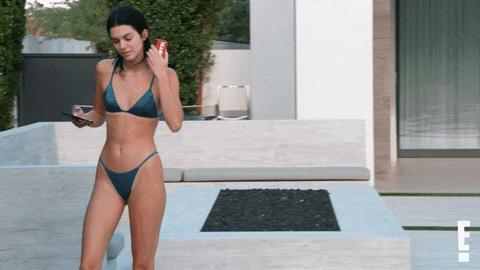 Back up your data, make sure it's safe and secure
Okay, Jenny, listen up. Mercury in retrograde is the season where we lose important stuff moments before we actually need them. It can be your keys, card, or presentation for your next meeting. The point here is you should back up all necessary data. Flash drives might break, Google Drive and other forms of storage may not work properly at the time you need them. The next thing you know, your life is in shambles.
Another thing to worry about is security and privacy. This season is also the time when people's secrets tend to get exposed, such as your affair with your best friend's boyfriend or your intimate videos getting leaked in the deepest, darkest corner of the internet. Keep your reputation from being smeared!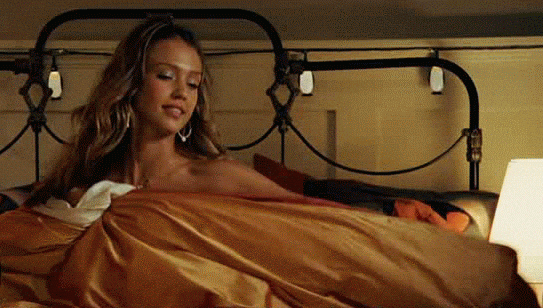 Double-check what you type and say
Be careful with miscommunication, my dear. It's normal to feel there's chaos in your head since Mercury in retrograde disrupts our thought processes. We become forgetful and more prone to mistakes, so double check your typos before hitting send. In addition, think twice before voicing out your opinions and emotions. Take a deep breath, and think before you click. Your words are powerful. Once you've hurt someone with it, you can be forgiven but they'll never forget.
P.S. Be mindful of what you post or tweet if you don't want to get dragged on social media.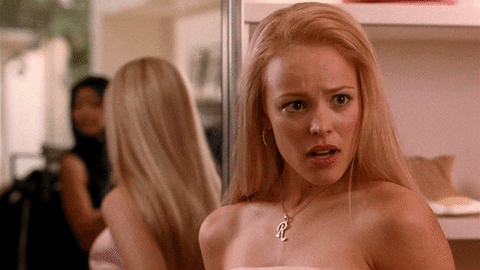 Keep your emotions in check and block your exes
If you haven't blocked your exes until today, you need to re-evaluate your life, Susan. During this season, we barely use our logic and just follow our emotions. There might come a time where you want to send a seven-paragraph message to your ex, please don't. You owe it to yourself to move on from the past and stop them from coming back to your life.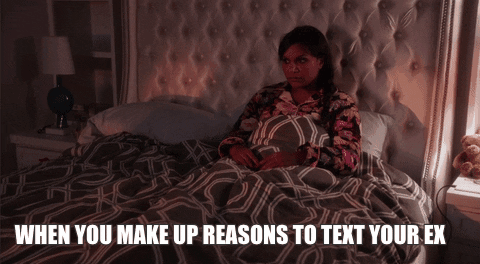 Oh, one more thing: Stay open to possible opportunities. Sure, Mercury in retrograde brings our past lovers back from hell, but they also bring in colleagues we've worked with. Most of the time, they want to work with us again. Additionally, this is a good time to reconnect with old friends. Seriously, this period isn't that bad.
Be extremely flexible (not just in yoga but also in life)
If there's one thing you can learn from this, it's that life doesn't always work out in our favor. It's a reminder to always find a way. Be flexible and adaptable to every surprise that life brings. If we're going to give in to our emotions, we already lost. Take a step back and reassess what's happening, compose yourself and think of a solution. This is just another storm that's passing by. You will overcome this.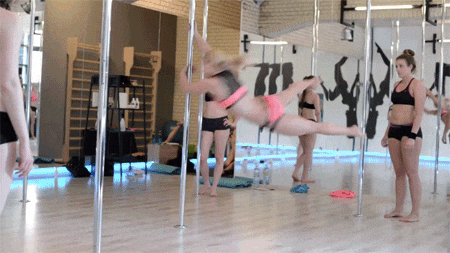 Take a moment to slow down
Lastly, like any retrograde season, it's a cue from the planets and the stars to slow down. We're all rushing from one point to another, and we're moving extremely fast. Planets spin backward to remind us that we need to look back and slow down to appreciate how far we've come, what we've been doing with our lives, and catch up on what we missed. Above all, it's a reminder to rest. You're doing well, my friend. I'm proud of you.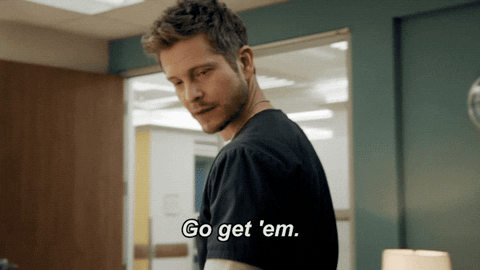 4 tips for designing your small space and home office
Build around home appliances to elevate your space
Home improvements are at the forefront of activities that almost everyone enjoyed throughout the pandemic. Creating a conducive space for working and leisure is essential in keeping you sane during uncertain times.
But decorating our homes can sometimes be nerve-wracking, too. It can be tough finding the right appliances that mirror your style while still being functional and practical. Especially when you're just starting to build your home.
Fret not, friends from XTREME sent over tips that'll help you in creating a space you'll find comfort in.
Create a pleasant multi-purpose space
When you're working with limited space, your best bet is to have a multi-purpose setup that suits your needs. If you've decided to build a space where you can balance work and life, it's important to invest in quality air conditioners that also save electrical consumption by up to 60 percent.
Then, top it off with a coffee machine to ensure utmost productivity at all times. After all, hot coffee works best when paired with a cold environment.
Stick to neutral colors
A pleasant atmosphere doesn't stem from having the most expensive or prettiest furniture and appliances. Sometimes, you just need to be conscious about the colors you use when decorating your space.
Sticking to neutral colors like beige, off-white, cream, and seal grey can help create a simple yet classy vibe. Most furniture, accessories, and other fixture come in these colors. And there are plenty of neutral-friendly appliances in the market that will complement the look you're going for.
With the right shade of neutral colors, you can build a classic aesthetic even if some kitchen appliances come in the usual black, silver, or gray colorways. Surely, even the usual microwave ovens, gas ranges, and even digital fryers that come in black and silver will blend in your home easily.
Keep it posh outside
For those blessed with an outdoor space that you can prettify, spruce it up with a relaxing setup and add an air cooler to keep it breezy and well-ventilated, even when you unwind during hot, summer days.
You might also want to consider transforming your extra space into a commodious laundry area. If there's enough cover against heavy rain and direct sunlight, it'll be easier to set up a washer-dryer so you can do your laundry, hang your clothes, and fold it in one place.
Whatever you decide to do, keep it posh outside.
Go for an industrial-looking interior
Some people prefer it black and white, or to an extent, some shades of it. An industrial interior will look perfect, especially for loft and city apartments.
You can capitalize on metal, woods, pipes, and even stainless steel for your furniture and fixture. Most appliances come in these popular materials, and some complement a concrete aesthetic, too. You can also go all-out by using a black metallic finish across devices, countertops, and large appliances as an accent to give personality to an otherwise bland space.